This post may contain compensated links. Please read our disclaimer for additional information. As an Amazon Associate, I earn from qualifying purchases.
Known as the city of dragons, Ljubljana is gaining in popularity amongst travellers. With cheap flights to the Slovenian capital tourism is expected to continue to grow with visitors from all around the world realising what this relatively young country has to offer. Both for those seeking a short city break or backpackers exploring the newer capitals of Europe Ljubljana is on the rise.
---
WHERE IS LJUBLJANA?
---
Ljubljana is the capital of Slovenia which is bordered by Croatia, Austria, Hungary and Italy. Slovenia, with a population of just over 2 million is one of the youngest countries in Europe. It gained independence in 1991 following the collapse of the Yugoslav federation. Slovenia joined the European Union in 2004 and the currency is the Euro. The dragon is the city emblem of Ljubljana.
There are 3 UNESCO World Heritage sites in Slovenia.
The centre of Ljubljana is pedestrianised and there was a great atmosphere sitting by the river enjoying a drink and a meal in the evenings. We had some great meals and some great milkshakes. I cannot pass up the chance to try new flavours and a coffee shop called Cacao made terrific ones from a vast array of ice cream flavours. Go and try them – tell me what you think!
---
THINGS TO SEE WHEN VISITING LJUBLJANA
---
This is what we managed to fit into our weekend itinerary to Ljubljana. We also included great day trips from Ljubljana into our Slovenian itinerary.
If you are visiting Ljubljana whether for a few days or longer there is plenty to see and do. With a great cafe culture if you visit in summer I would recommend spending some time simply relaxing by the river and people watching.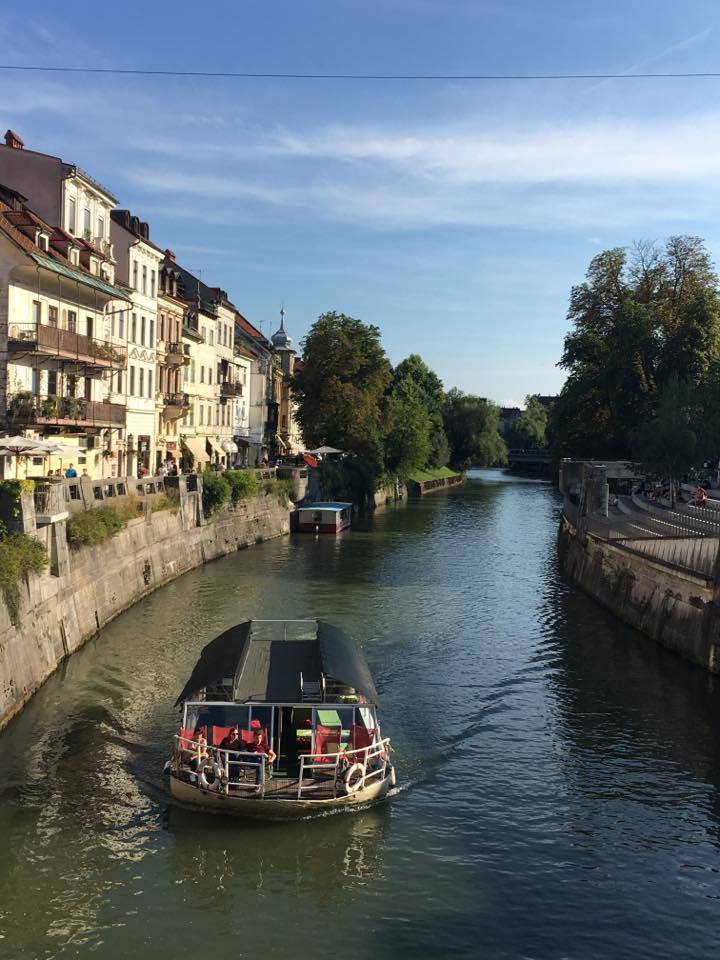 THE OLD TOWN
The Old Town is quite small. It is centred around the river and there are beautiful buildings, bridges and squares to see. We were there in summer and I can imagine just how magical this place would be at Christmas!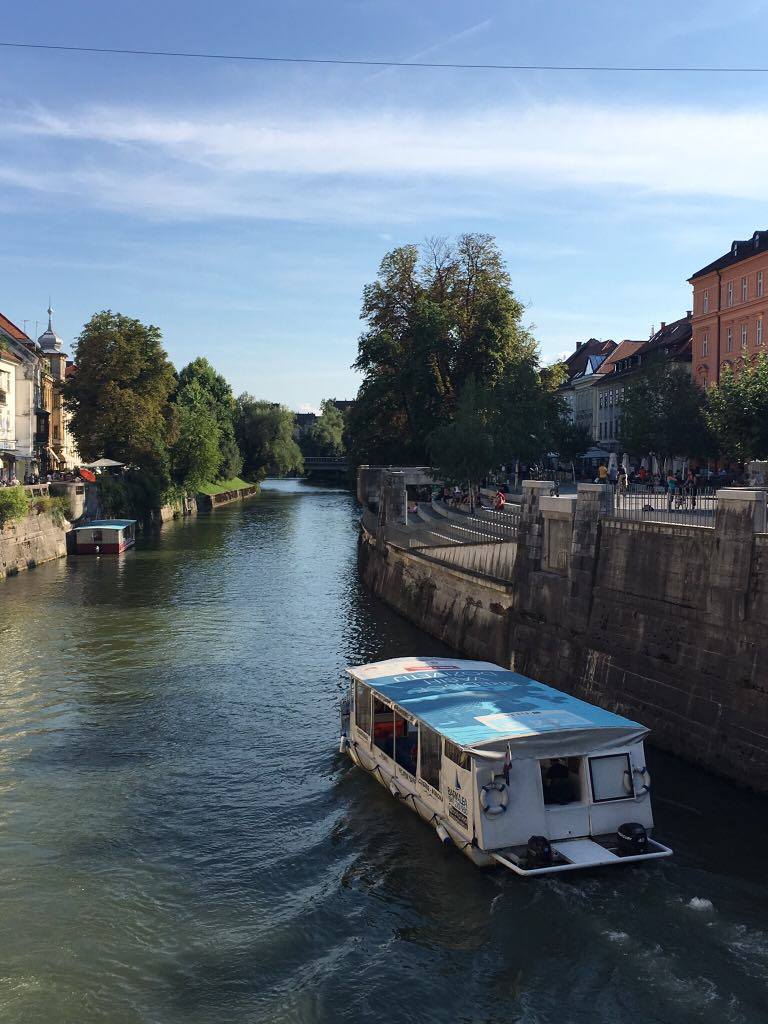 There are loads of restaurants and bars so you really are spoilt for choice. We ate at Pop's Place which, if you like burgers or ribs, I highly recommend! They also had a fantastic array of craft beers to choose from. The service was excellent everywhere we ate/drank. We also ate at The Wok for some fast food noodles – the food was made to order, was delicious and not expensive.
The tourist advice is also based in the Old Town and is on the left after you cross the Tromostovje or Triple Bridge.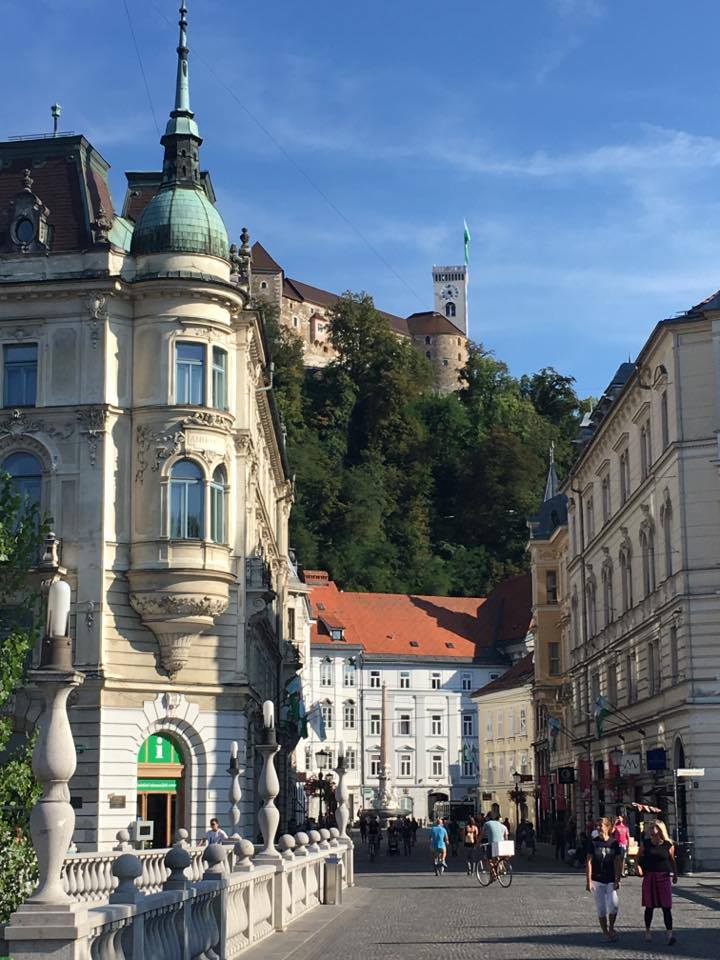 THE TRIPLE BRIDGE – TROMOSTOVJE
Well I have never seen anything like this bridge. It is absolutely fantastic and you can cross a different bridge each time. The name does give it away so yes 'the' bridge consists of 3 bridges!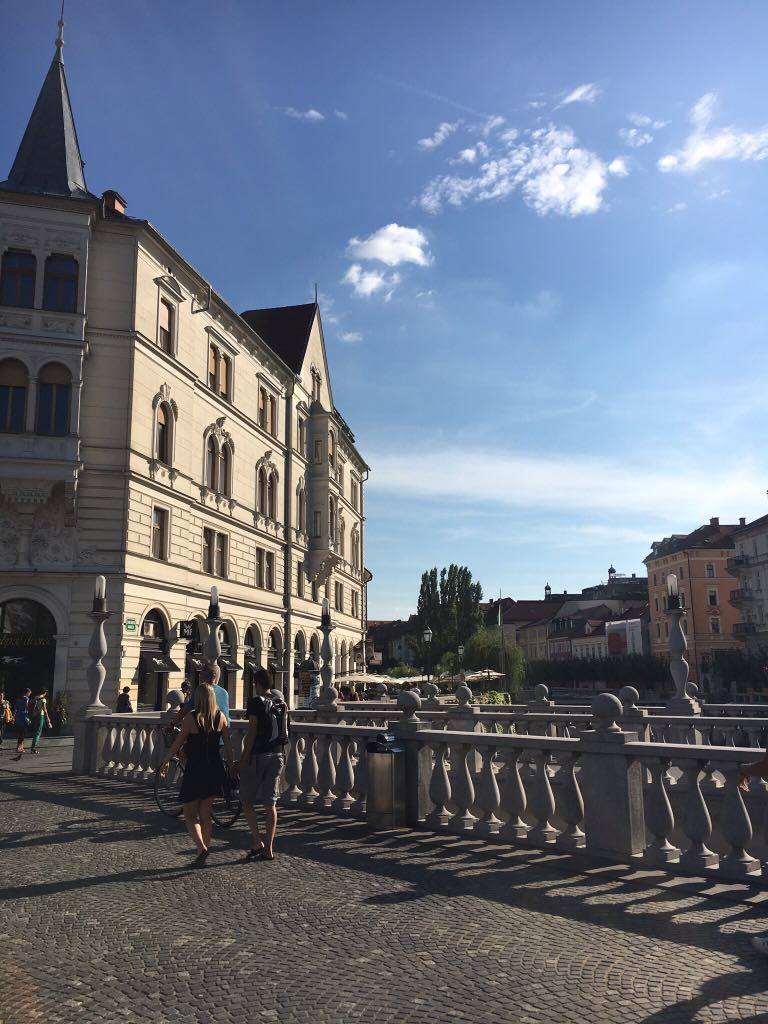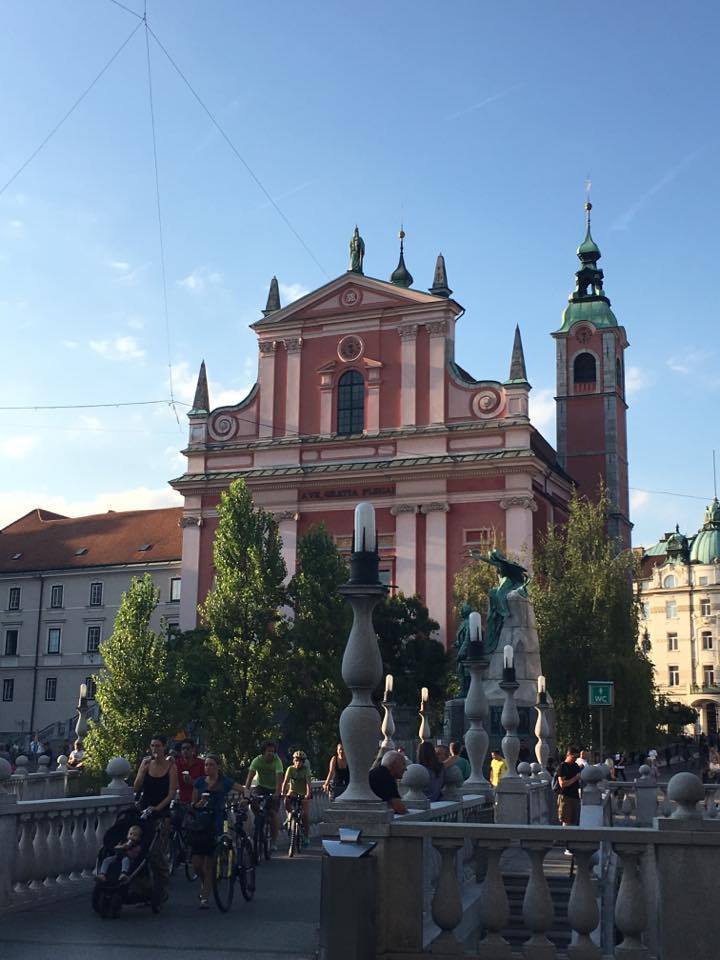 DRAGON BRIDGE – ZMAJSKI MOST
The dragon is the symbol of the city of Ljubljana and this bridge with its four guardian dragons is a must-see. And they are very photogenic little dragons too!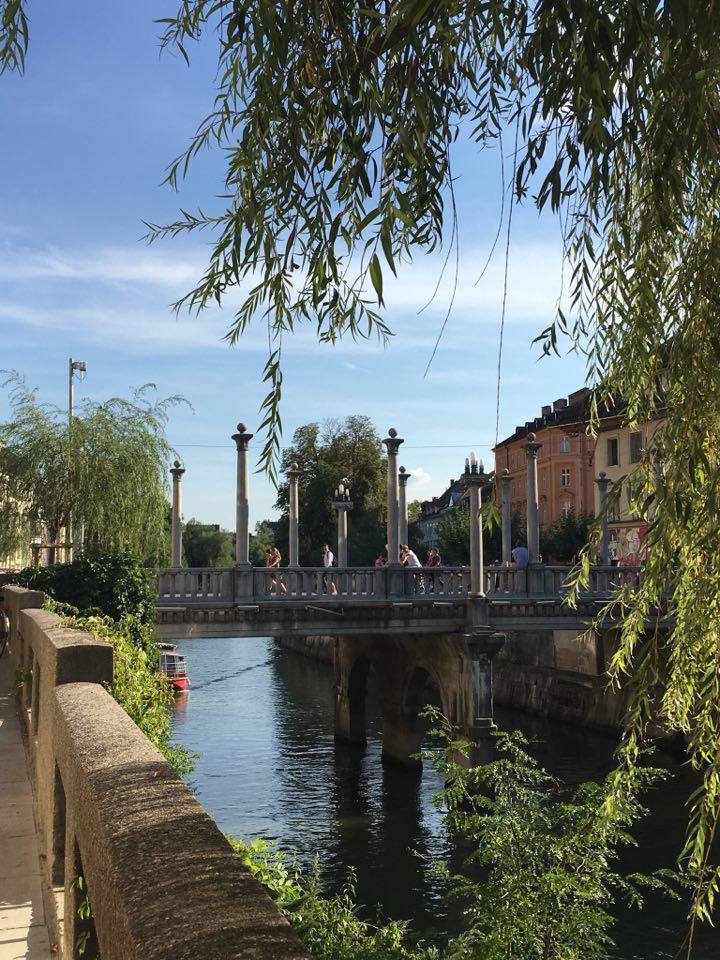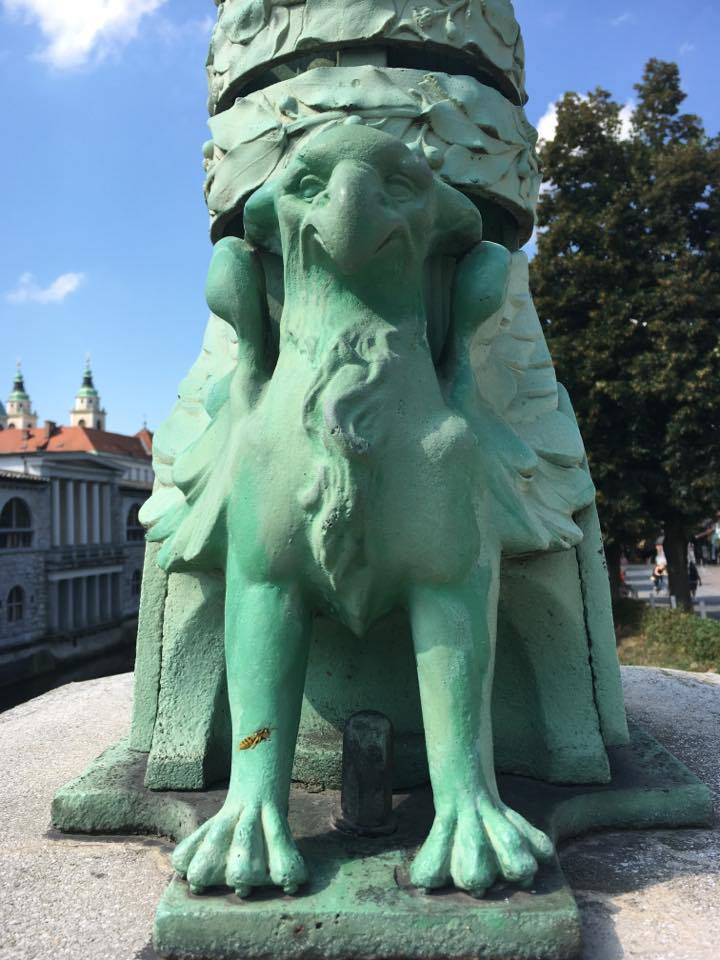 LJUBLJANA CASTLE
There is a funicular to the castle or if you are feeling energetic you can walk up for some spectacular views of the city.
PRESEREN SQUARE
This is the main square with the 'three bridges bridge' off it and a big pink Franciscan Church in it. And it has its own climate!! Yes its own climate – it rains! So even on sunny hot days you can get a cool down under the rain!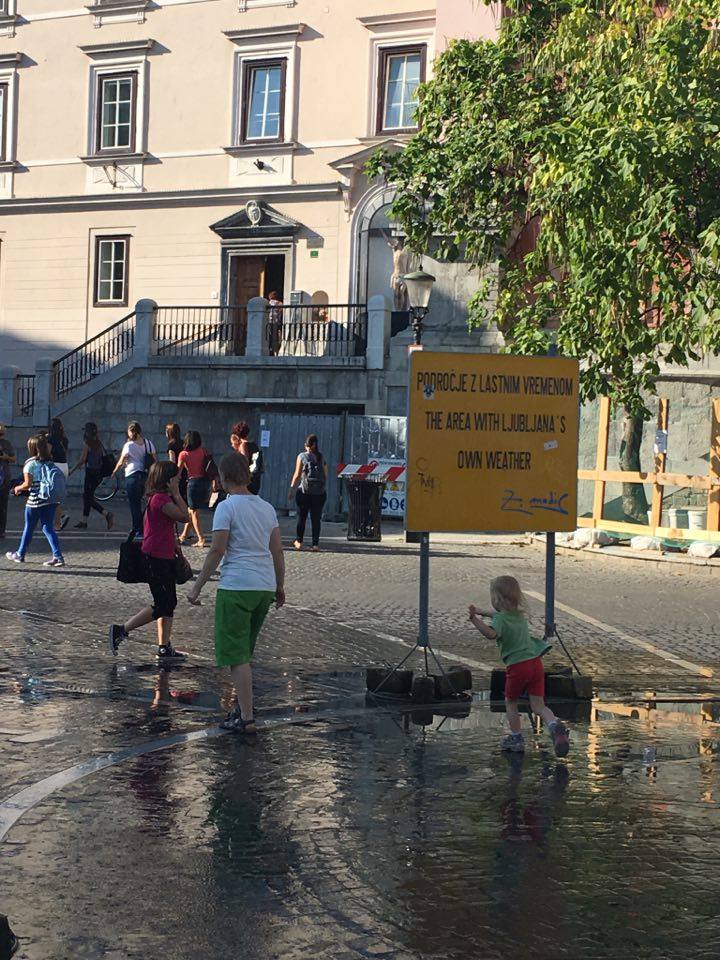 It really is a pretty city! There are bicycles everywhere as it is pretty flat. Sit by the river, relax and enjoy the view!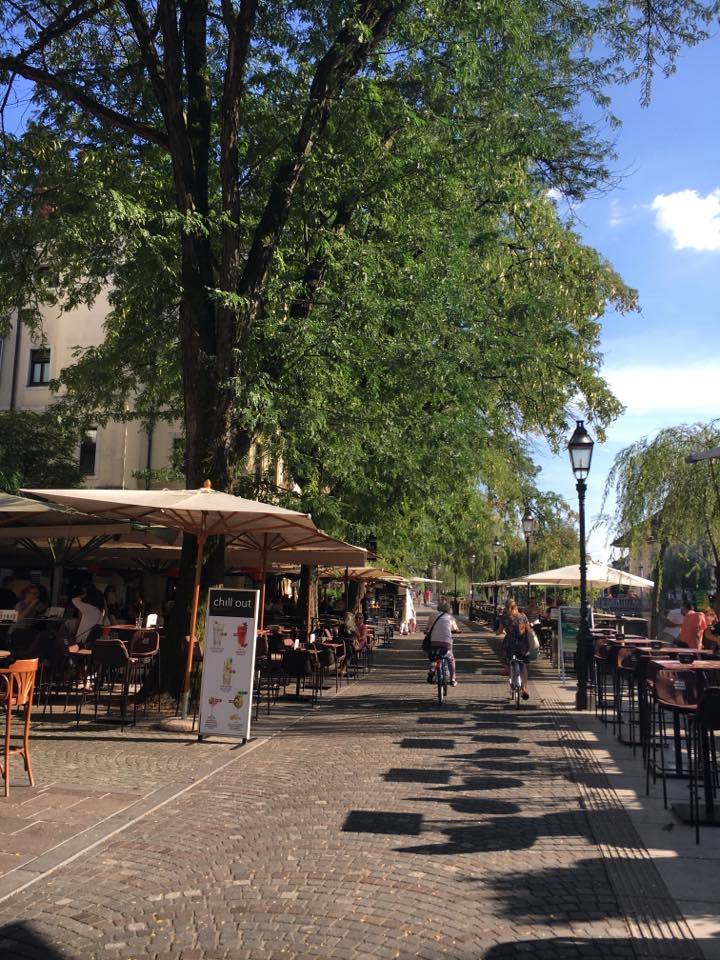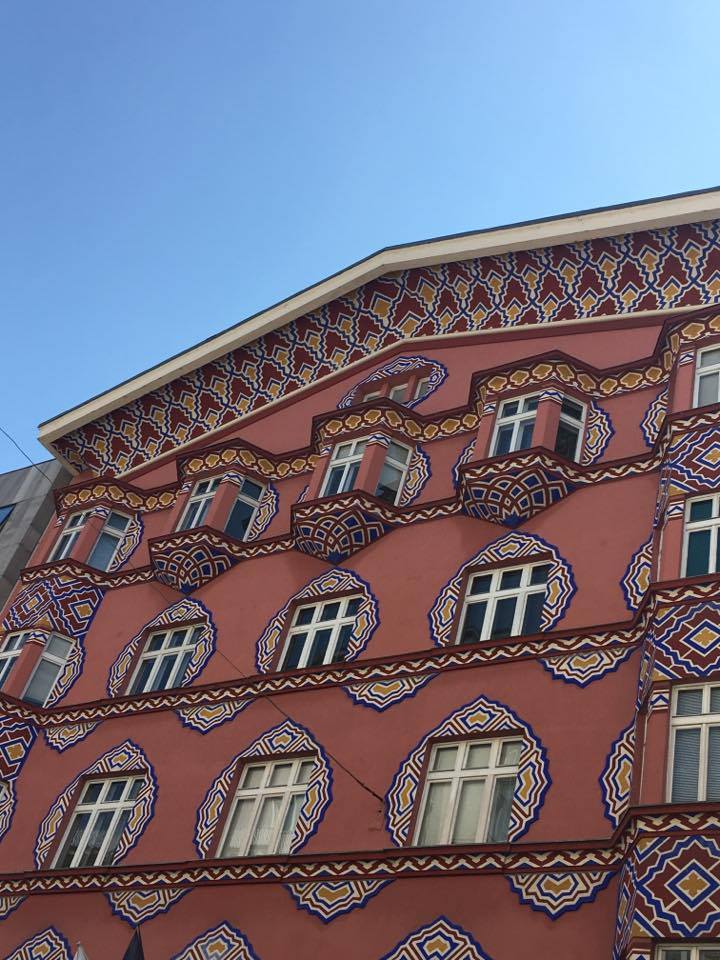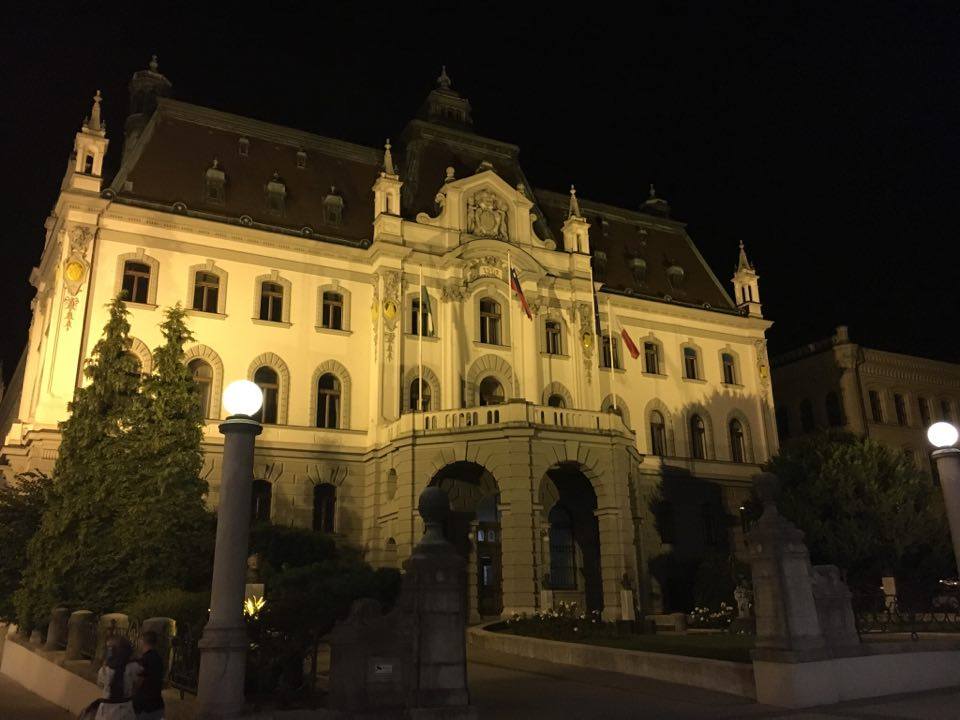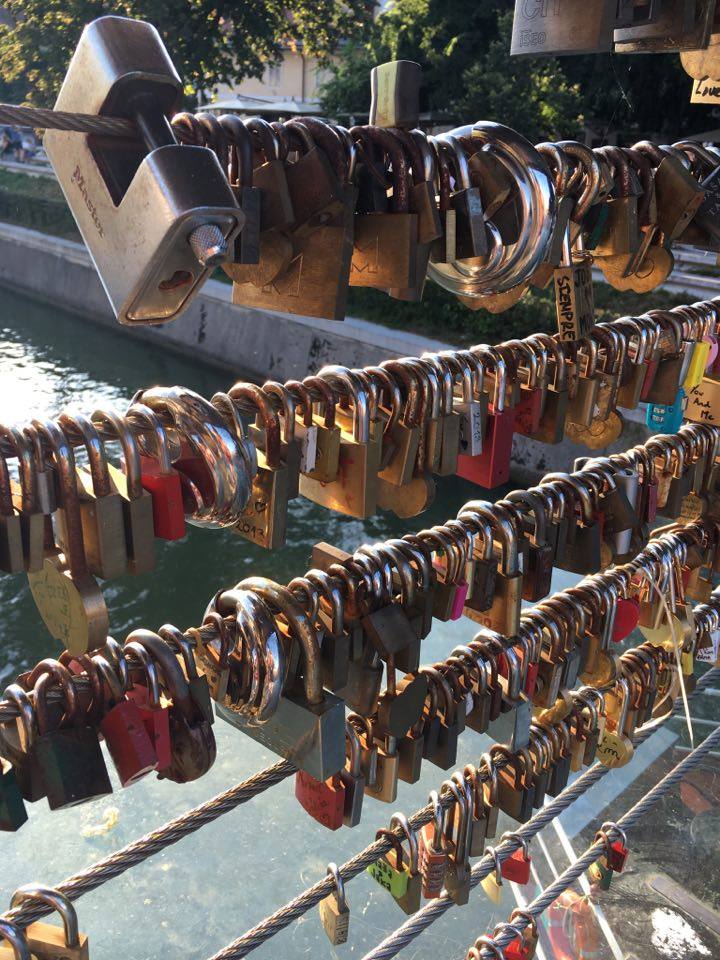 ---
WHERE TO STAY WHEN VISITING LJUBLJANA
---
We stayed at the Best Western Premier Hotel Slon which is in the centre (Old Town) and was walkable distance from the train station.
Click this link to make a booking at the Best Western or search for another hotel.
---
RECOMMENDED TOURS WHEN VISITING LJUBLANA
---
---
NEED TO KNOW
---

YOU MAY ENJOY THESE POSTS ABOUT TRAVEL IN THE BALKANS
PIN FOR LATER!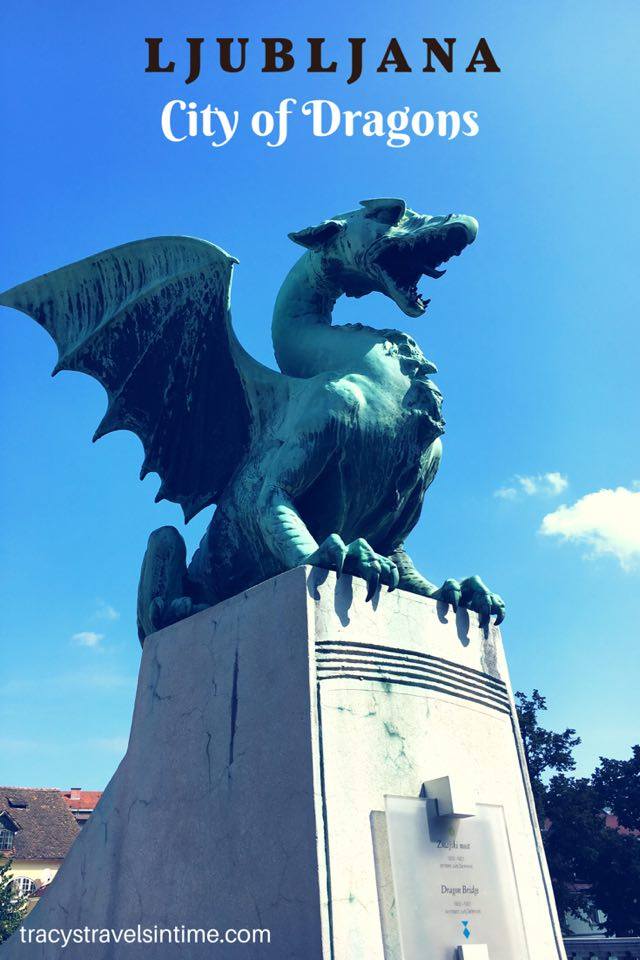 YOU MAY ENJOY THESE POSTS TOO!
This post may contain compensated links. Please read our disclaimer for additional information. As an Amazon Associate, I earn from qualifying purchases.
Over the last 50 years I have lived and worked in 7 countries on 4 continents and travelled to many more. I enjoy exploring and learning about new places and meeting people on my travels. History, reading, photography, nature and wildlife are my interests and I am ALWAYS researching and planning my next trip (preferably by train)
With a lifetime of travel experience, and a network of friends all over the world, I share genuine insider guides, recommended best book lists and train journey inspiration to help YOU travel authentically to some of the most beautiful places on earth.
Come and join me as I travel the world one country (and train journey) at a time!