Last Updated on September 21, 2020
This post may contain compensated links. Please read our disclosure for additional information. As an Amazon Associate, I earn from qualifying purchases.
If you are visiting Northumberland and driving the Northumberland Coastal route one of the absolute must-visit destinations along the coast is the Holy Island of Lindisfarne.
Only three miles long and one and a half miles wide this tiny island with a population of less than three hundred welcomes over half a million visitors a year.
Lying a mile off the coast the island is reached by a causeway. I was born in Northumberland and have memories of visiting the island many times as a child and more recently during trips to the North East of England.
It is always one of my favourite places to spend a day particularly during the warmer summer months. The numbers of visitors attracted to the island every year seem to agree with me and it is a popular day trip for locals and tourists alike.
The island is surrounded by beautiful scenery and stunning views towards Bamburgh Castle and the Farne Islands. Also keep an eye out for some of the local birdlife and flora and fauna on the island. Seals from the neighbouring Farne Islands can often be spotted bobbing around in the waters around Lindisfarne.
Known simply as "Holy Island" to locals Lindisfarne is famous as one of the centres of early Christianity in England. The Lindisfarne Gospels were produced by monks on the island between 710 and 725 and are recognised as masterpieces of medieval art.
Raided by the Vikings in 789 the ransacking of the priory, in which St Cuthbert the patron saint of Northumbria had been abbot, was devastating. To protect his remains from further Viking invasions they were moved to the safety of Durham Cathedral where they remain to this day.
In this article you will find information about things to do on Holy Island and top tips to make the most of your day visit (or longer stay on the island)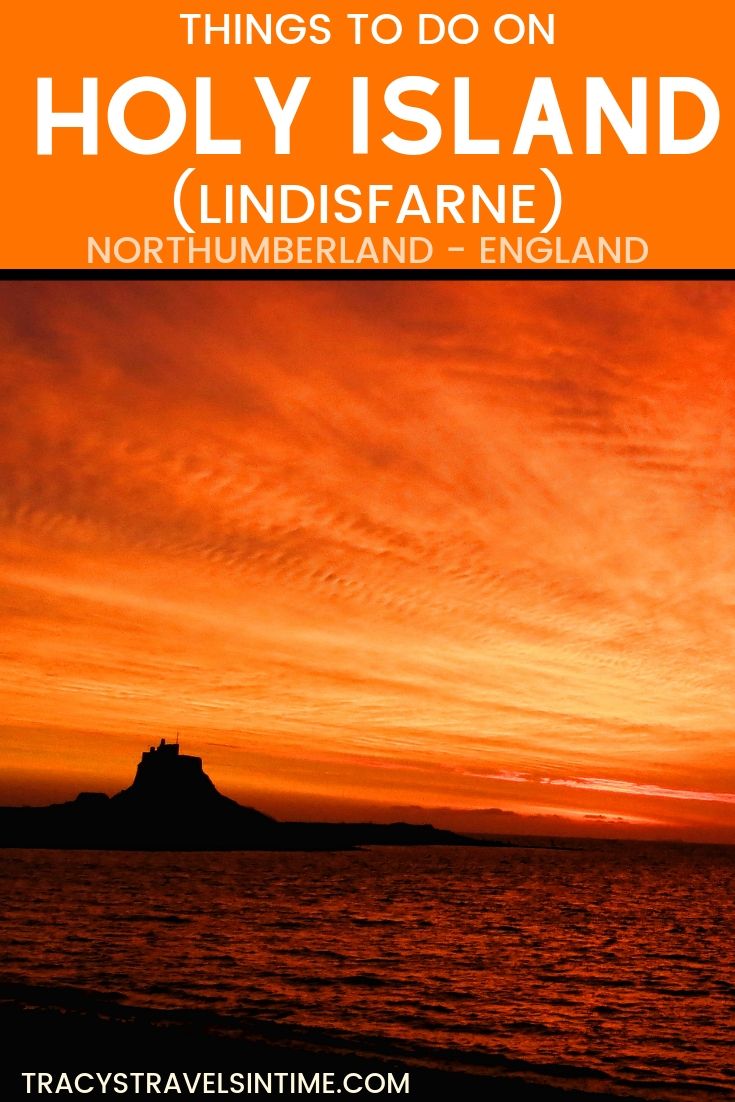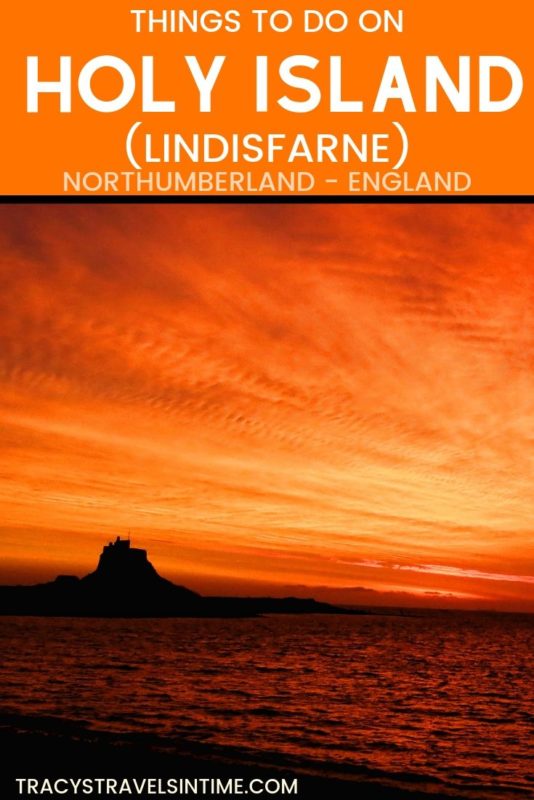 THINGS TO DO ON HOLY ISLAND
Lindisfarne Priory and Priory Museum
The remains of the monastery which was built in the 12th century are worth a wander. Don't miss the 'Rainbow Arch" which survived the collapse of the tower above it over 200 years ago.
To learn the full story of the history of the priory and St Cuthbert head into the Priory Museum. In the museum you can also see examples of Anglo Saxon stonework which were excavated in the area.
Entry to the priory is free to English Heritage members. If you are not a member it costs £6 for adults, £3.60 for children aged 5 – 15 and £15.60 for a family.
The priory is open every day during high season. During the winter months it is open Saturdays and Sundays only.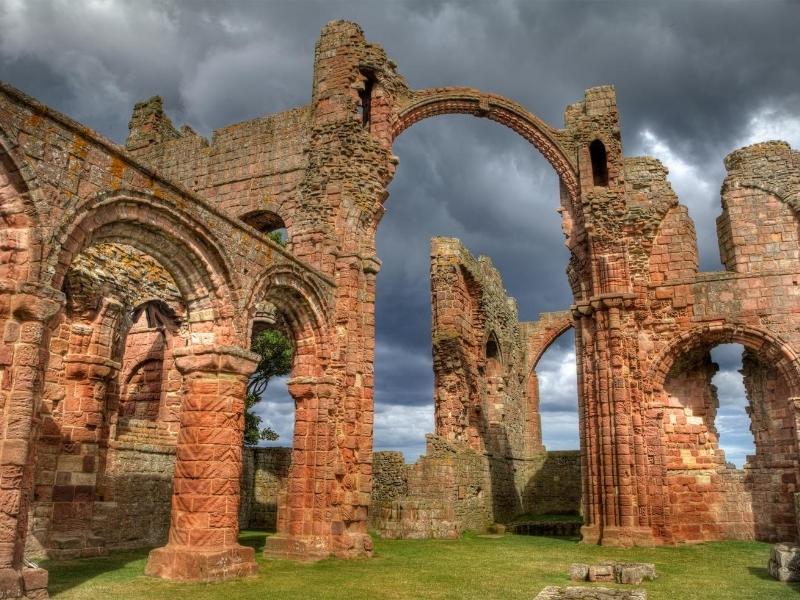 Lindisfarne Heritage Centre (museum and shop)
Although the famous Lindisfarne Gospels are held in the British Museum in London there are copies on touch screens in the Heritage Centre. Using the touch screens you can see 20 pages of the book as well as its beautiful cover. When you see the intricacies of the work and vibrant colours its incredible to think that they were created over 1600 years ago.
An exhibition about the Viking attacks on Holy Island is also worth taking a look at when in the centre.
Entrance to the exhibition centre costs £4 for adults, £2 for children aged 5-15, Under 5 's are free. A family ticket (2 adults, 2 children) costs £10.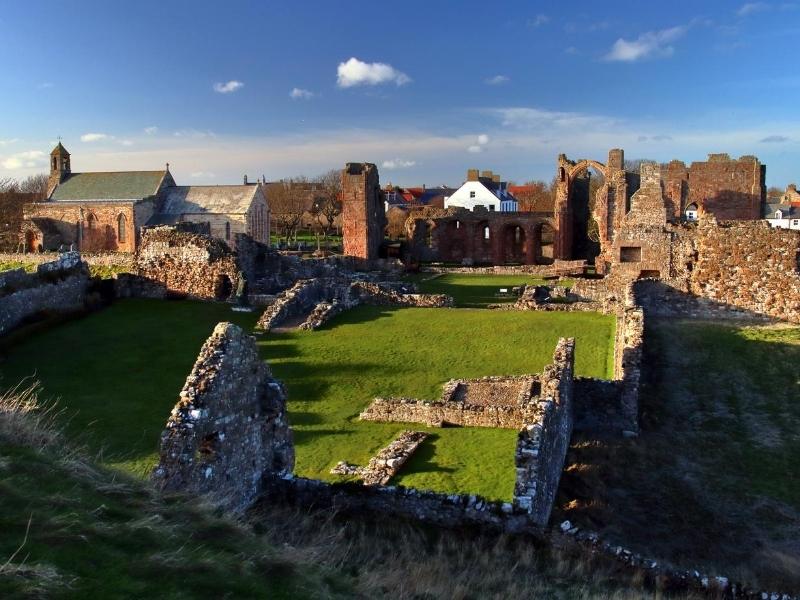 Lindisfarne Mead at St Aiden's Winery
Pop into the Lindisfarne Mead Shop to try some of the many varieties of mead produced on the island. As well as mead there is a great selection of wines and liqueurs on sale.
Mead was traditionally produced by the monks on Lindisfarne and it is believed this followed the arrival of St Aidan in AD687. Traditionally made from fermented honey diluted with water the Roman influence on Britain can certainly be found in the local area.
Lindisfarne Castle
Northumberland has more castles than any other county in England. Built in 1550 Lindisfarne Castle overlooks the island and the neighbouring coastline. Although converted into private holiday home in the early 20th century the castle now belongs to the National Trust.
Major restoration work has recently been completed after the castle was closed between November 2016 and April 2018.
When you visit Lindisfarne Castle don't miss the Gertrude Jekyll Garden which was created in 1911.
Also head to the Lime Kilns which can be found on the headland called Castle Point a little beyond the castle. These are the largest and best preserved lime kilns in Northumberland.
Opening times will vary due to tides.
Entry costs £9.00 for adults, £4.50 for children, £22.50 for a family. Group rates are also available.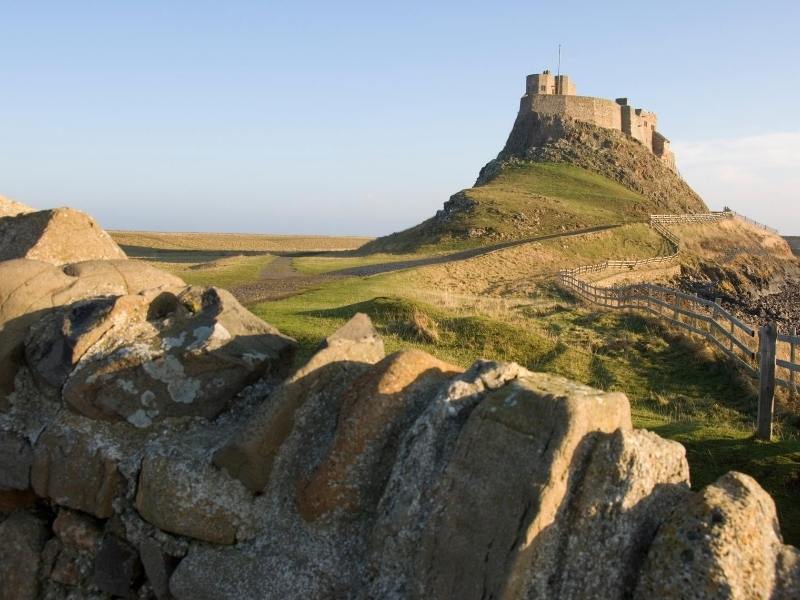 TOP TIPS TO MAKE THE MOST OF YOUR VISIT TO HOLY ISLAND
HOW TO GET TO LINDISFARNE HOLY ISLAND
CROSSING THE HOLY ISLAND CAUSEWAY
Lindisfarne is a tidal island and can only be reached during times of LOW TIDE. It is extremely important when you start planning a visit that you consult the tidal information and go from there. Only plan a trip if you know the causeway is safe to cross. The tide comes in quickly and many cars have been trapped whilst trying to cross to or from the island.
If you are planning a trip to the island as part of a longer Northumberland holiday I would recommend checking the tides and working out the rest of your itinerary around it. It is best to plan to cross at the earliest indicated safe time to give yourself enough time to see everything before the tide turns and it is unsafe to return to the mainland. (Unless of course you wish to stay on the island)
It is possible to walk over to the island but it is recommended to only use the solid path alongside the causeway road. Again check the tides and only walk over and back during designated safe times as indicated on the link below.
If you are planning to walk over the sands/mud on the "Pilgrim's Way" please click the link and read the recommended guidance given regarding this.
Also ALWAYS check local weather conditions as these can affect the tides (e.g. high winds)
MORE INFORMATION | CROSSING TIMES TO HOLY ISLAND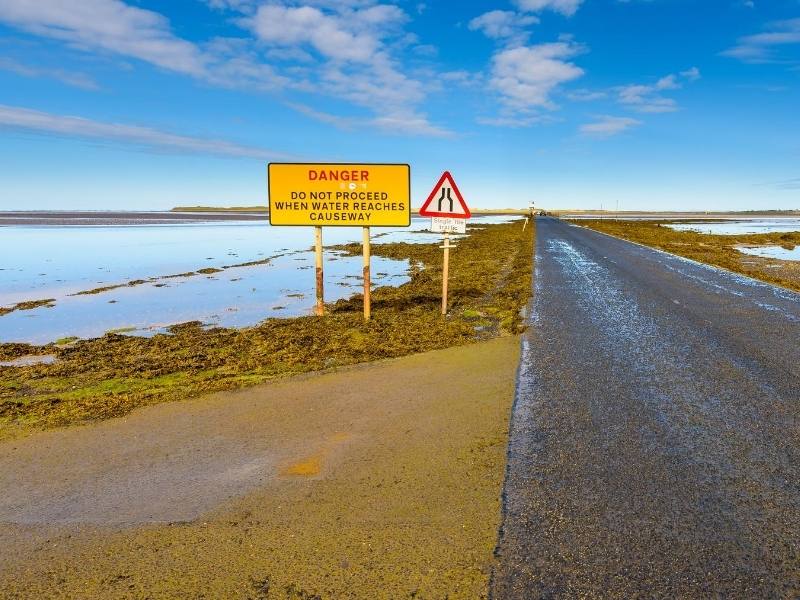 PARKING ON HOLY ISLAND
MAIN CAR PARK
There is a car park as you near the village for all visitors. You will need CASH (coins) for the machine. This caught us out when we visited and we had to try to find someone who had change so make sure you have coins with you. Display the ticket on your dashboard. As of 2020 parking costs are £3.50 for 3 hours and £5.50 for all day.
The car park can become extremely busy. Ensure that you have enough time to get to your car and off the island when you leave. There can be a lot of traffic trying to leave the island and cross the causeway at the same time.
Keep your ticket as it can be used in Berwick, Wooler and Seahouses.
PARK AND RIDE
There is a minibus available from the main car park to the village and castle.
LINDISFARNE CASTLE BUS
When the castle is open there is also a shuttle bus in operation from the car park to the village and castle. (It is approximately 1 mile from the car park to the castle)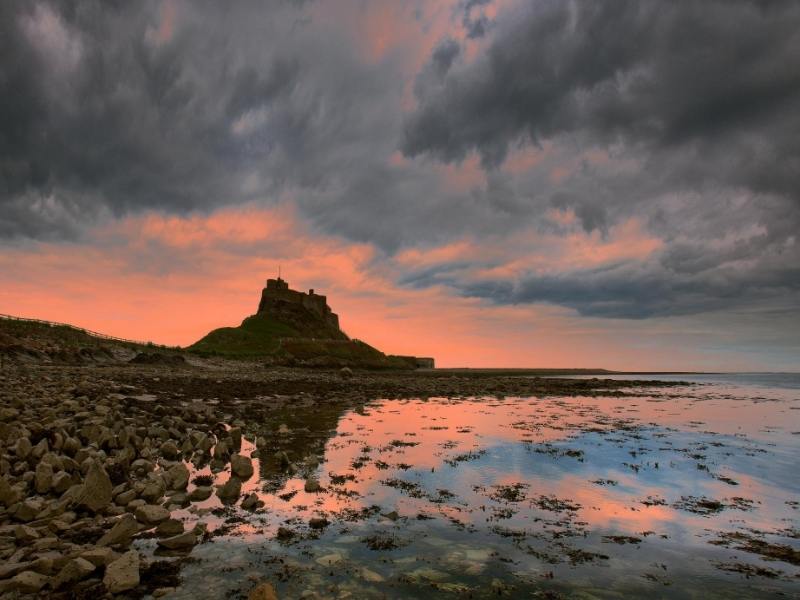 WHERE TO EAT AND DRINK ON HOLY ISLAND
There are a number of cafés, restaurants and pubs in the village. The two pubs are the Crown and Anchor and the Ship Inn. The Ship Inn with its large beer garden is a firm favourite in summer. Dogs are allowed into the bar area of the Crown and Anchor.
The four cafés on the island are the Oasis café, Pilgrims Coffee House, Stables Coffee Shop and Café Solo. If coffee is your thing I would highly recommend Pilgrims!
There are a few restaurants to choose from on the island including the award winning Barngoose Restaurant. Apparently their lobster dishes are amazing. Unfortunately it is only open from May until October so no luck if you are visiting during low season.
Other restaurants include one in the Lindisfarne Hotel and another in the Manor House Hotel. Meals are also available at the pubs.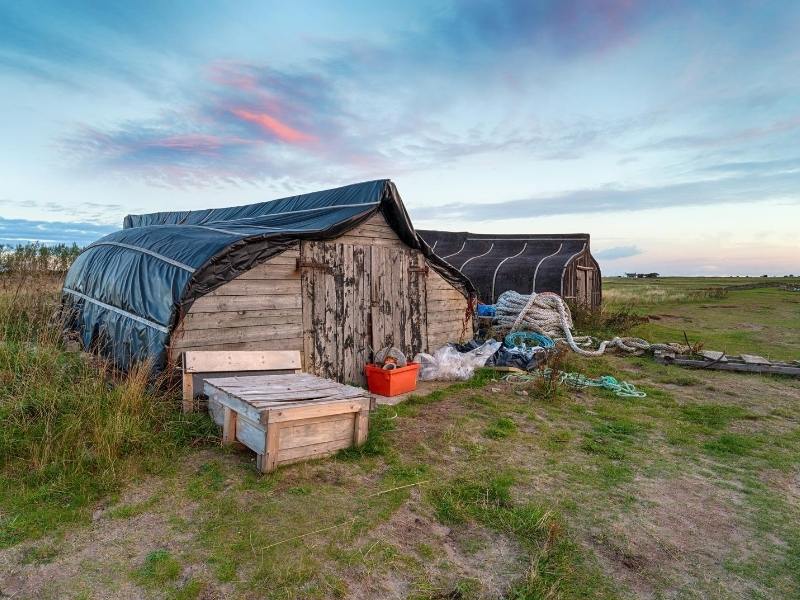 ACCOMMODATION OPTIONS ON HOLY ISLAND
If you are wondering if you can stay on Holy Island the answer is yes! There are a number of types of accommodation available on Lindisfarne where you can stay and enjoy the peace and quiet of the island after all the day trippers have left.
I recommend the following from my favourite accommodation booking site Booking.com
Located only 970 m from Lindisfarne Castle the Manor House Hotel offers free parking and Wifi in public areas. Pets are also allowed on request. A full English breakfast is also included in most room rates. This hotel has great reviews on Booking.com.
CLICK HERE TO CHECK FOR AVAILABILITY AND PRICES AT THE MANOR HOUSE HOTEL
This one bedroomed holiday home is perfect for couples and offers a garden with a BBQ, free WiFi, a TV and DVD and a private bathroom. Pets are allowed on request.
CLICK HERE TO CHECK FOR AVAILABILITY AND PRICES AT HAVEN COTTAGE
Another great option for couples or even families with one child (there is a sofa bed in the living room) this holiday home also has a garden, free parking and WiFi.
CLICK HERE TO CHECK FOR AVAILABILITY AND PRICES AT LEE COTTAGE
AIRBNB OPTIONS IN THE AREA
There are lots of great airbnb options to choose from in Northumberland including these 10 cosy cottages – alternatively check out the available options below.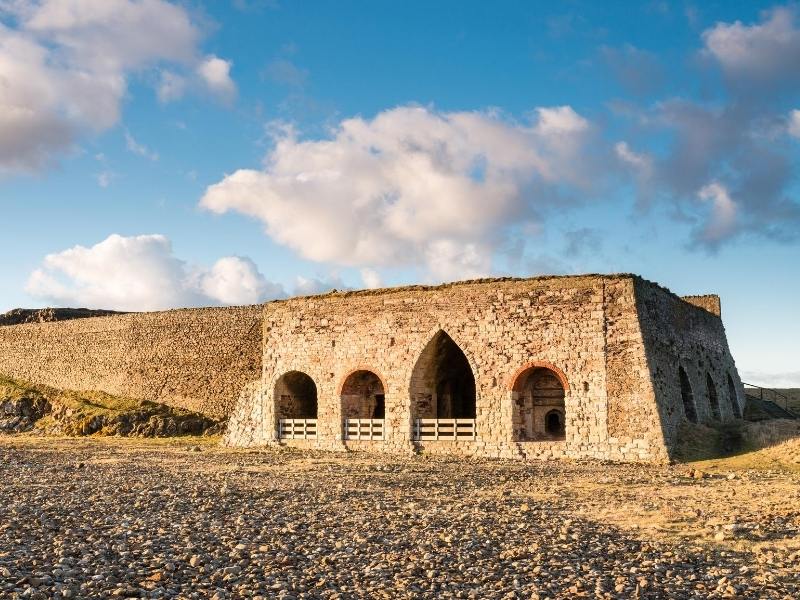 READ MORE ABOUT VISITING NORTHUMBERLAND
I am originally from Northumberland and although I no longer live there I enjoy writing about this beautiful English county. You may be interested in reading some of my other articles.
Everything you need to know to plan the perfect trip along the Northumberland Coastal Route.
Prepare for your visit with this selection of fiction and non-fiction books set in and about Northumberland.
With more castles than any other county in England which ones will you visit? Find out my top 6 castles to visit in Northumberland in this post.
If the weather is a bit iffy and you are looking for somewhere indoors to visit I highly recommend a trip to Barter Books in Alnwick! It is the best bookshop I have ever been in (watch out for the model railway above your heads and the fantastic murals)
Need more inspiration? Check out the 10 most beautiful places to visit in Northumberland
Read more about UK travel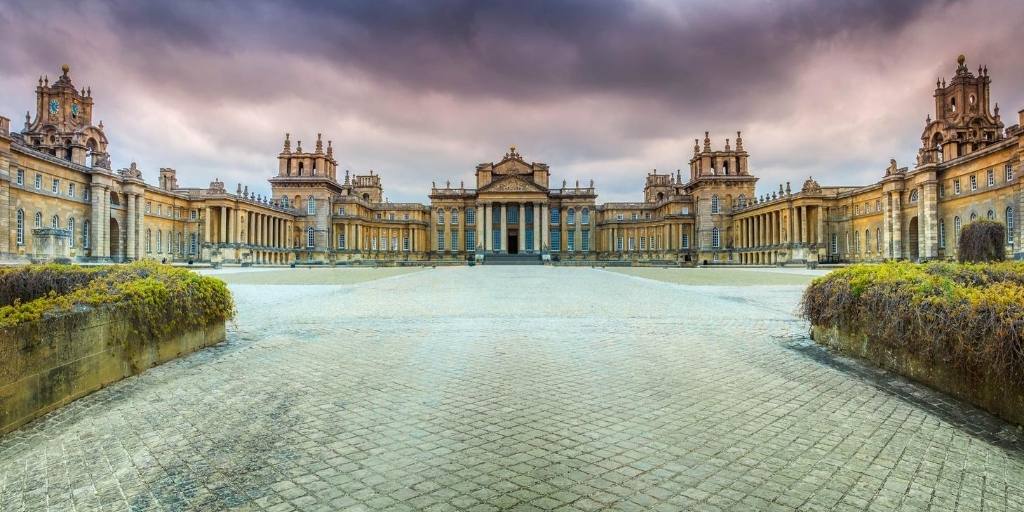 Are you planning a visit to Blenheim Palace? In this article I will answer common questions about visiting Blenheim Palace…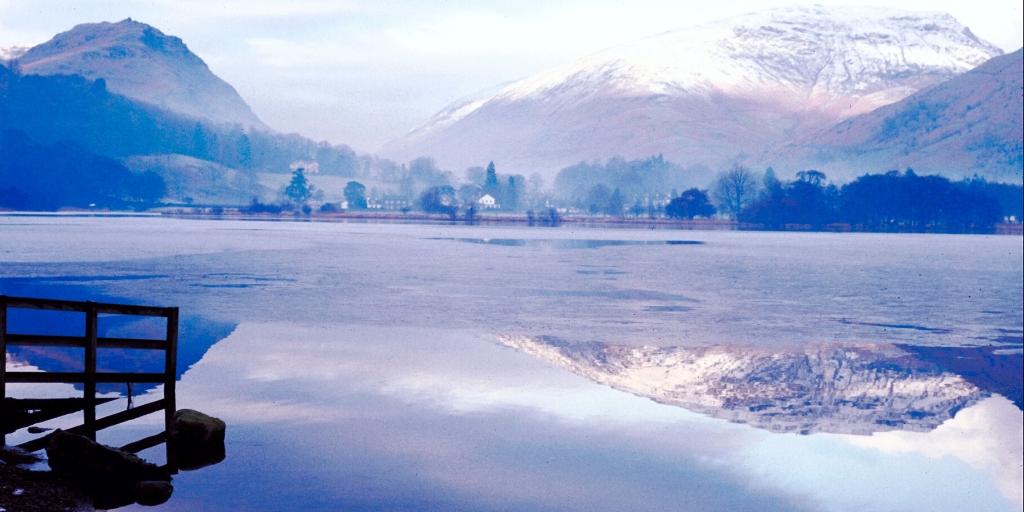 If you are heading to the Lake District and are looking for some fabulous accommodation options you will find it…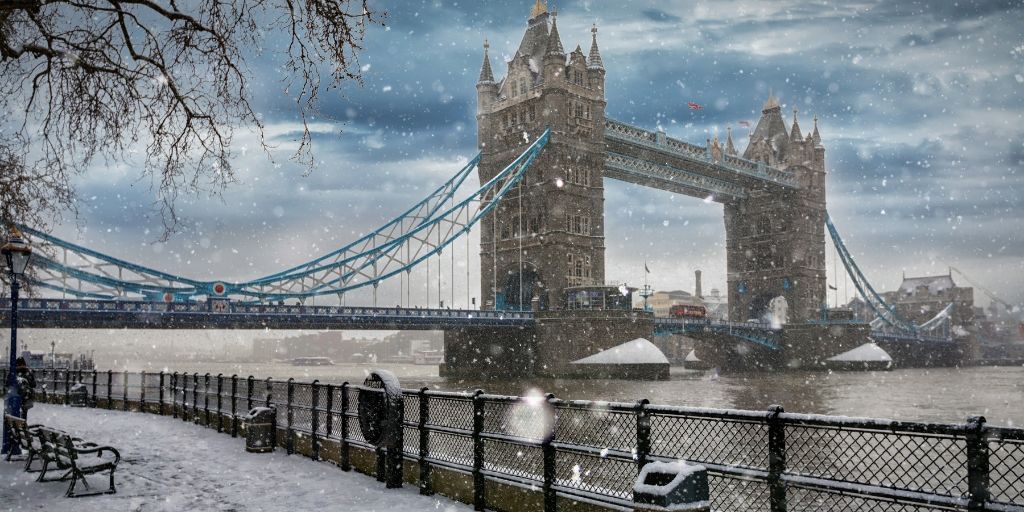 Last Updated on February 22, 2020This post may contain compensated links. Please read our disclosure for additional information. As an…
This post may contain compensated links. Please read our disclosure for additional information. As an Amazon Associate, I earn from qualifying purchases.