Discover 19 of the best African movies on Netflix to watch this year including Nollywood and South African films of different genres.
As one of the world's best streaming sites, Netflix has thousands of movies to watch and have worked to expand its international offerings.
African films on Netflix come from countries like Ghana, Namibia, Senegal, and of course Nigeria, which are often referred to as Nollywood films. African movies can span all genres, from drama to comedy to horror. They are known mainly for their high cinematography and storytelling quality. Africa is a land of rich culture, heritage, art, and beauty, all of which are reflected in African cinema.
Check out these top African movies on Netflix today!
If you would like access to 15 Netflix libraries around the world (including USA/Canada) we recommend Surfshark VPN. You only need 1 subscription to cover every gadget in your house. Click here for more information about Surfshark
19 African movies on Netflix
Unroyal
Unroyal is one of the best Nigerian movies on Netflix right now. It's the story of a selfish, arrogant, and beautiful young woman: an aristocrat named Princess Broma.
After she suffers a terrible accident that lands her in a coma, she becomes reliant on those around her, though it's unclear if that will be enough for her to change her harmful ways. It's a classic tale and an excellent example of African filmmaking.
The elaborate costumes, which are traditional Okrika clothing, are such a joy and add an extra interesting element to this feature film.
Genre – Drama Comedy
Release date – 2020
Starring – Matilda Lambert, IK Ogbanna
Filmed in Nigeria
>>>> CLICK TO WATCH ON NETFLIX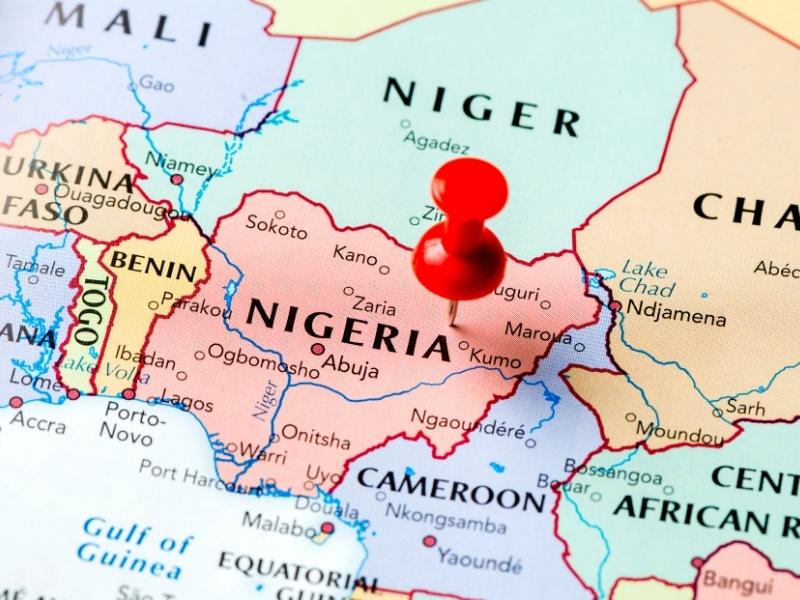 Black Rose
Black Rose is an African movie about poverty, love, family drama, innocence, and so much more. It was also the directorial debut of the talented Okey Oku. It's one of those dark movies that will stick with you.
Rose, a trusting young woman, hopes to make her poverty-stricken family proud, but falls for the disarming Desmond. It's one of the few Nollywood films that depict rural life with both brutal honesty and emotional complexity.
The characters are deep and the acting is excellent.
Genre – Drama
Release date – 2018
Starring – Blossom Chukwujekwu, Betty Bellor
Filmed in Nigeria
>>>> CLICK TO WATCH ON NETFLIX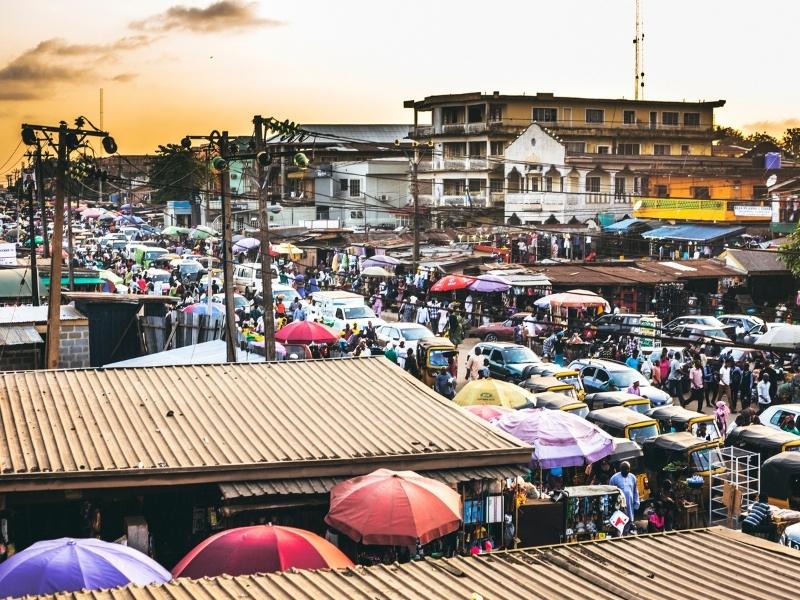 Broken
Broken has been deemed one of the best African movies on Netflix. The film opens with a runaway bride, desperate to escape a critical mother and an arranged marriage.
She stumbles upon a man who has left his urban life yet returns to the city with her in hopes of saving her father's company from corporate debt.
Expect absurd plot twists as well as light-hearted entertainment from this enjoyable love story, though the typical happy ending may not happen for our heroine this time.
Genre – Romance
Release date – 2019
Starring – John Dumelo, Syndy Emade
Filmed in Nigeria
>>>> CLICK TO WATCH ON NETFLIX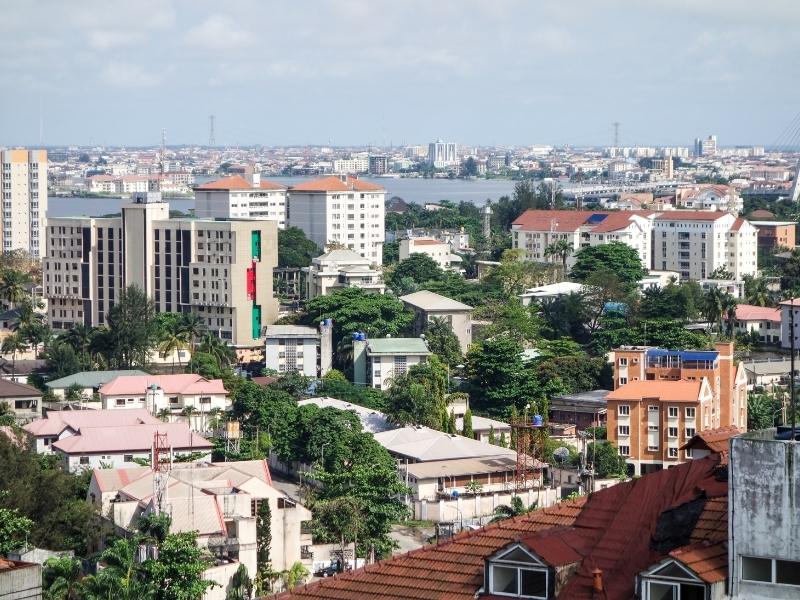 King of Boys
This African film is an exciting crime thriller that revolves around a powerful woman's ambitions to be a prominent political and world business leader.
When her connections to the dark underbelly of the city backfire, she doesn't know where to turn or who to trust, only that she needs to come out on top.
As far as Nollywood movies go, this one offers exceptional editing, a pretty steady plot progression, and high production quality all within the African context.
Genre – Thriller
Release date – 2018
Starring – Single Sobowale, Adesua Etomi
Filmed in Nigeria
>>>> CLICK TO WATCH ON NETFLIX
The Wedding Party
The Wedding Party is the second highest-grossing Nollywood film of all time. The film's success was actually surpassed only by its sequel.
Safe to say, it became the best international feature film and a popular watch not only on the African continent but abroad as well.
It's not the usual romantic romp about catching feelings but rather centres around the complete chaos that unfolds at a lavish wedding. Be sure to stream this gem, it's one of the best African romantic movies on Netflix today.
Genre – Romantic Comedy
Release date – 2016
Starring – Adesua Etomi, Banky W.
Filmed in Nigeria
The Perfect Picture – 10 Years Later
The Perfect Picture really set a high bar of Ghanian film standards for African filmmakers. It takes place in Ghana's capital city Accra and focuses on the loves and lives of three women.
It's a sequel where we revisit the friends 10 years later, now in their forties and facing more personal problems than ever. It's best to watch the original first, but it's an enjoyable stream either way.
Overall, this movie is an emotional rollercoaster about romance, friendship, and growing up that feels super relatable whether you're from Northern Ghana or not.
Genre – Romantic Comedy
Release date – 2019
Starring – Jackie Appiah, Gloria Sarfo
Filmed in Ghana
>>>> CLICK TO WATCH ON NETFLIX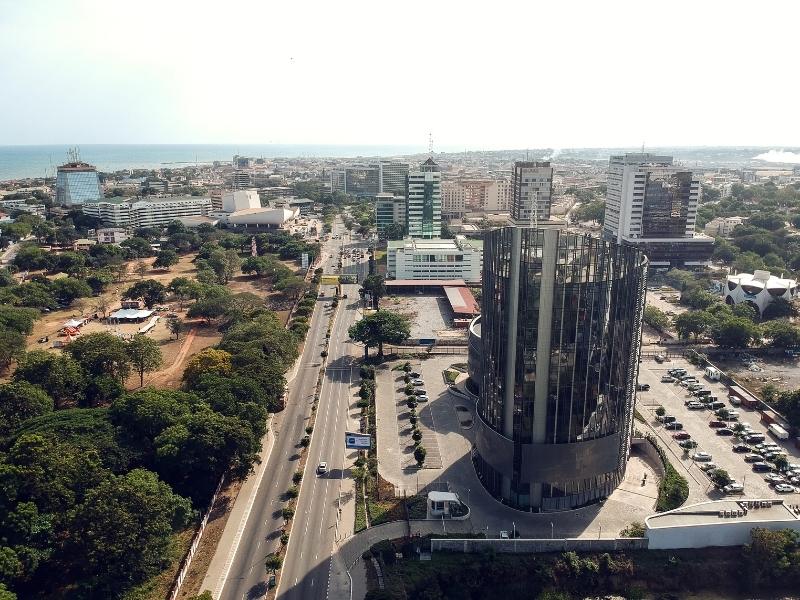 Lionheart
Lionheart made a cinematic splash as the first Netflix original production to be made in Nigeria! It was the acting debut for Peter Okoye and Chibuzor Azubuike as well and was selected for the best international feature film category at the Academy Awards.
A young woman tries to take over her father's life work, which is not an easy task in a male-dominated field. In the end, she must work together with her eccentric uncle to save the family business. The film avoids melodrama and ends up being an inspiring story for all to enjoy.
Genre – Drama
Release date – 2018
Starring – Pete Edochie, Genevieve Nnaji
Filmed in Nigeria
>>>> CLICK TO WATCH ON NETFLIX
The Fisherman's Diary
A young girl grows up in a small fishing village where education for women is considered taboo. Regardless, she is determined to attend school after being inspired by Malala, which leads her to get embroiled in her father's sorted past.
It's actually inspired by a true story, reflecting a harrowing reality in Cameroon and other African countries within the past few decades. All in all, it's a heartwarming and inspiring film that will no doubt have you tearing up and reaching for the tissues.
Genre – Drama
Release date – 2020
Starring – Kang Quintus, Faith Fidel
Filmed in Cameroon
Swallow
Talk about good African movies on Netflix, Swallow is a thrilling look at Nigerian history back in 1980s Lagos. It's based on a book of the same name and is set in colonial Nigeria during the infamous War for Indiscipline.
The art direction in this one is just as impressive as the story itself according to many film luminaries. Two female friends who live and work together suffer an onslaught of career woes, including sexual harassment.
One then falls for a drug smuggler who recruits her to work as a mule, putting her life in more peril than ever before.
Genre – Drama
Release date – 2021
Starring – Niyola, Chioma Chukwuka
Filmed in Nigeria
>>>> CLICK TO WATCH ON NETFLIX
Just in Time
Just in Time is a lighthearted film perfect for any cinema escapist. A perfectionist bookstore employee gets her life turned upside down when she alone is suddenly tasked with caring for her cousin's sassy 11-year-old daughter.
It covers many important and relatable themes, from family to career. It's a wholesome, feel-good movie with plenty of funny and heartfelt moments along the way.
It was shot in Nairobi Kenya, offering a little slice of what life is like in this country.
Genre – Comedy
Release date – 2021
Starring – Sarah Hassan, Stycie Waweru
Filmed in Kenya
>>>> CLICK TO WATCH ON NETFLIX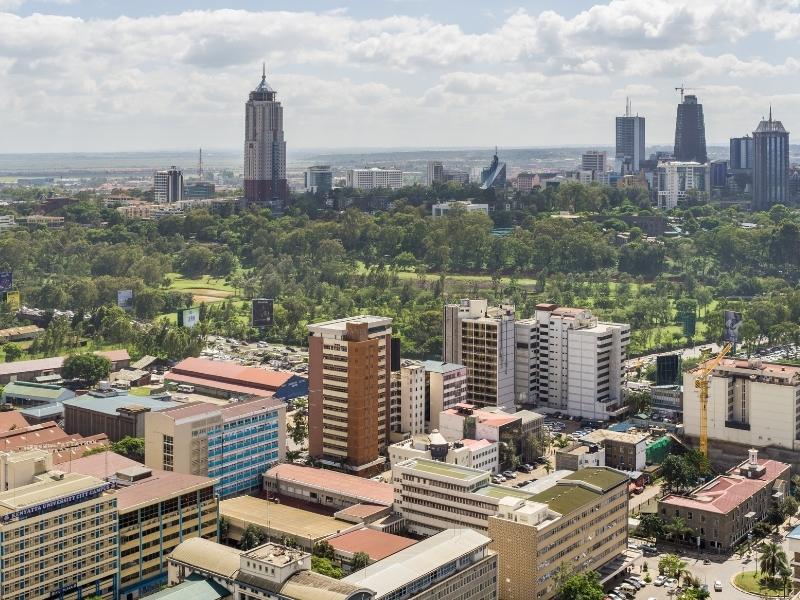 Rattlesnake
Also known as the Ahanna Story, Rattlesnake is the remake of a classic 1995 action film.
A young boy finds himself in dire debt and returns to his home village. Here dramatic family secrets are revealed and he decides once and for all to achieve the life he's dreamed of, even if he has to steal it.
Together with some old friends, he assembles a group of men, the Armadas, with different skill sets that are ideal for pulling off elaborate heists.
Genre – Thriller
Release date – 2020
Starring – Stan Nze, Chiwetalu Agu
Filmed in Nigeria
>>>> CLICK TO WATCH ON NETFLIX
Baby Mamas
Four professional women who work for a company in Johannesburg find themselves in all different stages of their lives.
Each has their own degree of baby mama drama going on, from surprise pregnancies to tumultuous love affairs to toxic exes.
Above all, it's a film about sisterhood explored through an empowering lens. It's full of big laughs and tender moments that are thought-provoking, charming, and witty. It was also the first South African film to premiere in Nigeria.
Genre – Comedy
Release date – 2018
Starring – Salamis Mosese, Kay Smith
Filmed in South Africa
>>>> CLICK TO WATCH ON NETFLIX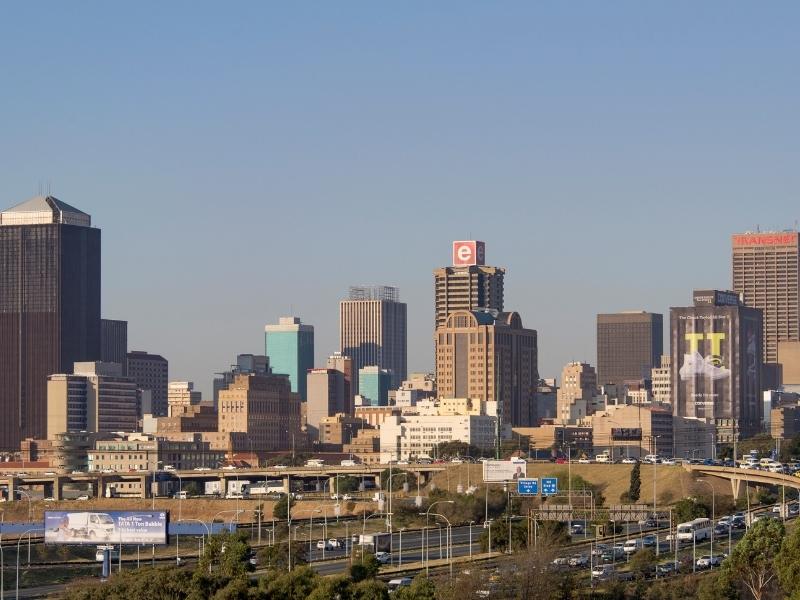 Happiness Ever After
Happiness Ever After is widely considered one of the best South African movies on Netflix.
It is the highly anticipated sequel to Happiness is a Four Letter Word and it does not disappoint. It picks up five years later; the ladies are each in new chapters, managing love lives, loss, and family.
Despite the title, happiness always seems just out of reach for these girlfriends in their constantly complicated situations.
Genre – Romance
Release date – 2021
Starring – Nambitha Ben-Mazwi, Khanyi Mbau
Filmed in South Africa
>>>> CLICK TO WATCH ON NETFLIX
Amandla
Amandla is the tale of two brothers who survived an intense childhood trauma together.
Their adult lives find them on the opposite side of the law, one a gang-affiliated criminal and the other a police officer. It explores themes of trust, loyalty, family, power, and betrayal in the gritty environment of South Africa.
It's an engaging yet heartbreaking look at what difficult situations can occur when the circumstances are outside of one's control.
Genre – Crime Drama
Release date – 2022
Starring – Thabo Rametsi, Lemogang Tsipa
Filmed in South Africa
>>>> CLICK TO WATCH ON NETFLIX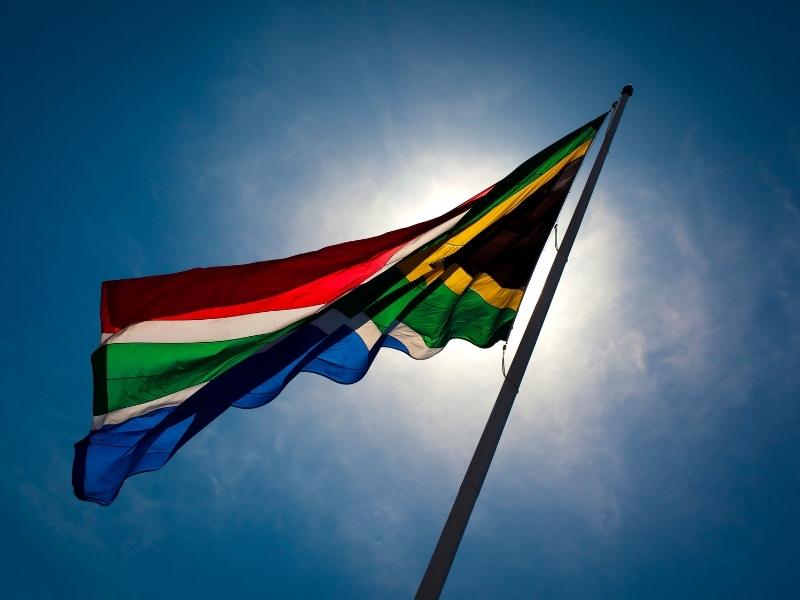 Adventures in Zambezia
The Adventures in Zambezia is an animated English language, South African film. It's about the journey of a naive, young, high-spirited falcon who sets out to travel to the city of sacred birds.
Here he discovers the truth about where he came from and learns an important lesson about community and what it means. It's a sweet story that's fun for the whole family. I
t has plenty of comical parts, and a heartwarming plot, plus the visuals of the African landscape are stunning.
Genre – Animated
Release date – 2012
Starring – Jeremy Suarez, Abigail Breslin
Filmed in South Africa
>>>> CLICK TO WATCH ON NETFLIX
Cold Harbour
Cold Harbour focuses on a beat cop in Cape Town who discovers deep-seeded corruption while investigating a turf war.
When it seems that a pursuit of self-interest has trumped the law and loyalty for some, he doesn't know who he can trust. His integrity takes him on a mysterious journey full of elaborate schemes where he must decide between right and wrong.
There are action-packed scenes and an overall gritty feel to the cinematography. It first premiered at the Chicago International Film Festival.
Genre – Thriller
Release date – 2013
Starring – Tony Kgoroge, Fana Mokoena
Filmed in South Africa
>>>> CLICK TO WATCH ON NETFLIX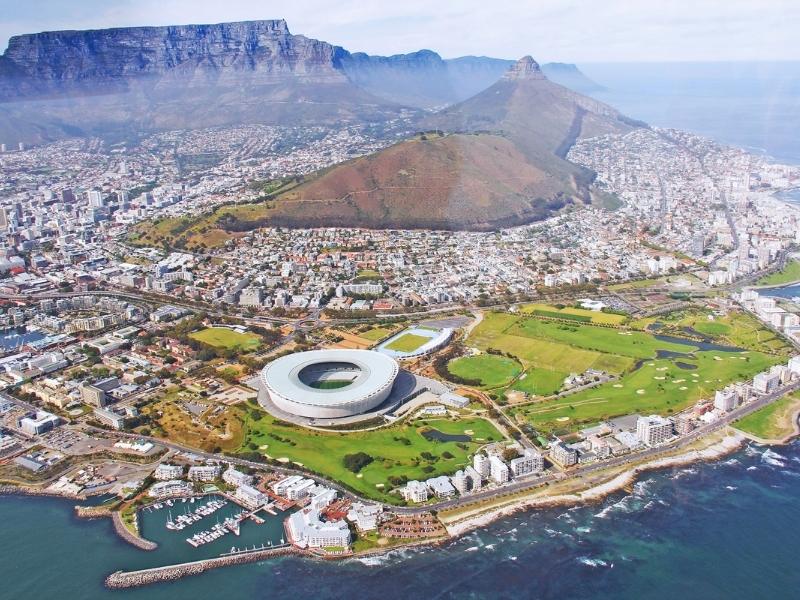 My Octopus Teacher
My Octopus Teacher is a Netflix original documentary shot off the scenic coast of South Africa in a kelp forest. It documents the fascinating friendship that a free diver develops with a curious young octopus.
Over the course of a year a deep bond is formed between the two, as the wild animal teaches the human about love, loss, and life in the sea. The film has received critical acclaim and was nominated for many prestigious awards.
Genre – Documentary
Release date – 2020
Starring – Craig Foster, Tom Foster
Filmed in South Africa
>>>> CLICK TO WATCH ON NETFLIX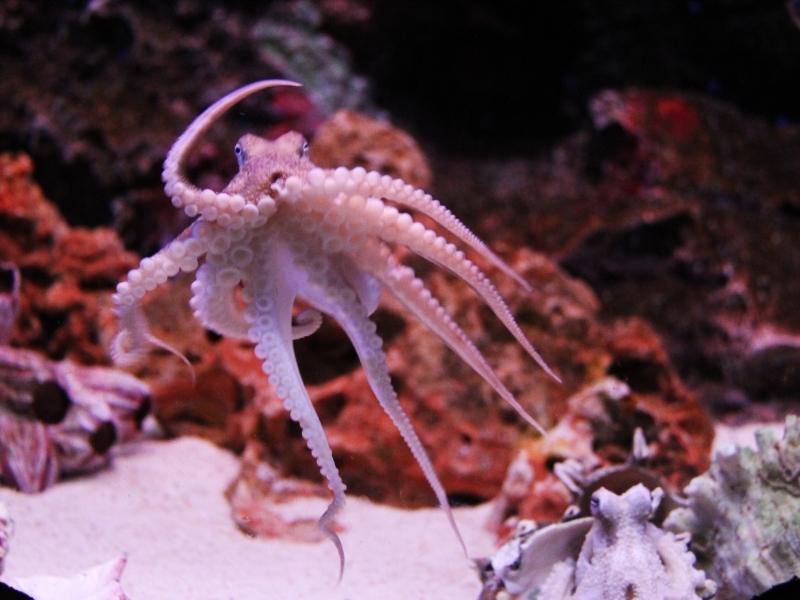 The Letter Reader
The Letter Reader is a short film detailing the experience of a young boy who moves from Johannesburg to a small town to live with his grandmother while his parents work on their troubled marriage.
He starts to work at her small community store and he becomes the town's designated letter reader as he is one of the few in the area who can read. He discovers the power of words and soon falls for a woman who is writing some of the correspondence.
Genre – Drama
Release date – 2019
Starring – Bahle Mashinini, Nomalanga Shabane
Filmed in South Africa
Material
Material attempts to tackle some complex themes, including the multiracial nation-building that occurs in post-apartheid South Africa.
It screened at film festivals around the world, on par with the International Film Festival Rotterdam and Cannes Film Festival. It portrays the complicated and intertwining lives of Muslims and South Africans through the story of Cassim who lives and works in his family's fabric store in Johannesburg.
Though the boy's country is not his own, he dreams of being a stand-up comedian in the city, despite his disapproving father.
Genre – Drama
Release date – 2012
Starring – Riaad Moosa, Vincent Ibrahim
Filmed in South Africa
More international movies and series to watch on Netflix
Netflix movies and series set in Europe