Discover 9 of the best Irish movies on Netflix to watch this year.
There's a wide range of Irish films on Netflix to check out. Odds are you'll recognize a few award-winning Irish actors that tend to lend their talents to the big screen in Ireland, including Daniel Day-Lewis and Cillian Murphy. Aside from just dreamy stars, with that Irish accent no less, these flicks offer something for everyone – from historical heart breakers, to gothic dramas and witty comedies.
Don't wait for St. Patrick's Day to roll around – you can now celebrate this iconic country at any time. So stock up on snacks and settle in for a show on the best streaming service available with any of these nine best Irish movies on Netflix now.
If you would like access to 15 Netflix libraries around the world (including USA/Canada) we recommend Surfshark VPN. You only need 1 subscription to cover every gadget in your house. Click here for more information about Surfshark
Best Irish movies on Netflix
Rebellion
Though dramatized, Rebellion is based on a true story, revolving around ordinary people in extraordinary times, the era that paved the way for the Ireland War of Independence. It's technically a mini series, but still garners a watch as an impeccable example of cinematic skill.
A fictional group of friends live through the Easter Rising in 1916 when Irish soldiers and nationalists plot to overthrow harsh British rule. It's an impressive, theatrical take on a long and bloody conflict in Irish history.
Genre – Drama
Release date – 2016
Starring – Charlie Murphy, Jordanne Jones
Filmed in – Dublin, Ireland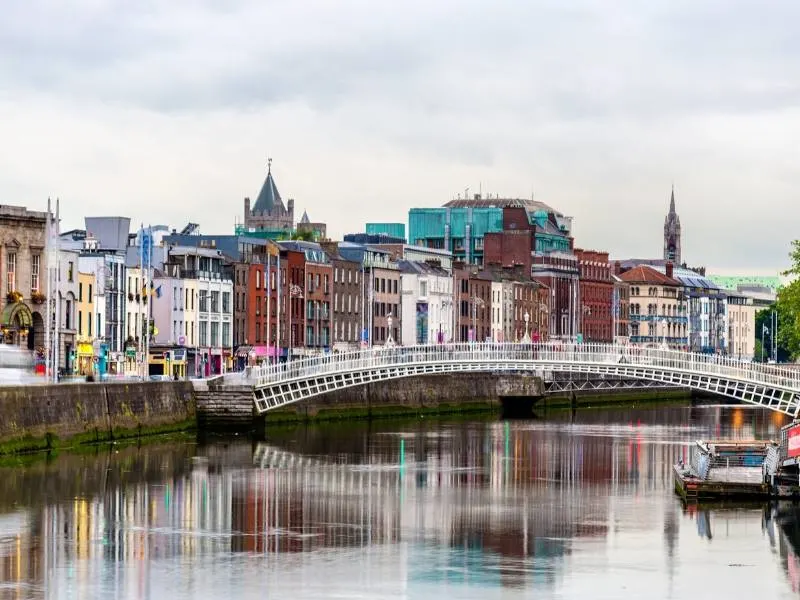 DO YOU WANT TO WATCH THE GREAT SHOWS LISTED IN THIS GUIDE?
WITH SURFSHARK VPN YOU CAN!
✅ With Surfshark VPN you get unrestricted access to the Netflix libraries of 15 countries.
✅ Access to the US, UK and German Netflix libraries (plus a further 12 countries)
✅ Access 13 Amazon Prime libraries including the USA and UK
✅ 1 subscription covers every gadget in your house
Handsome Devil
Handsome Devil is a touching tale about an unlikely friendship above all else, written and directed by John Butler. A loner and a star athlete are selected to live together at their sports-obsessed, all-boys boarding school. The authorities test their bond, and one is bullied for being different.
It's so much more than the typical portrayal of good and evil with moustache-twirling villains. It's more of a coming-of-age story tackling homophobia and conformity in a way that feels reminiscent of a modern-day Dead Poets Society.
Genre – Dramedy
Release date – 2016
Starring – Nicholas Galitzine, Fionn O'Shea
Filmed in – Castleknock College, Ireland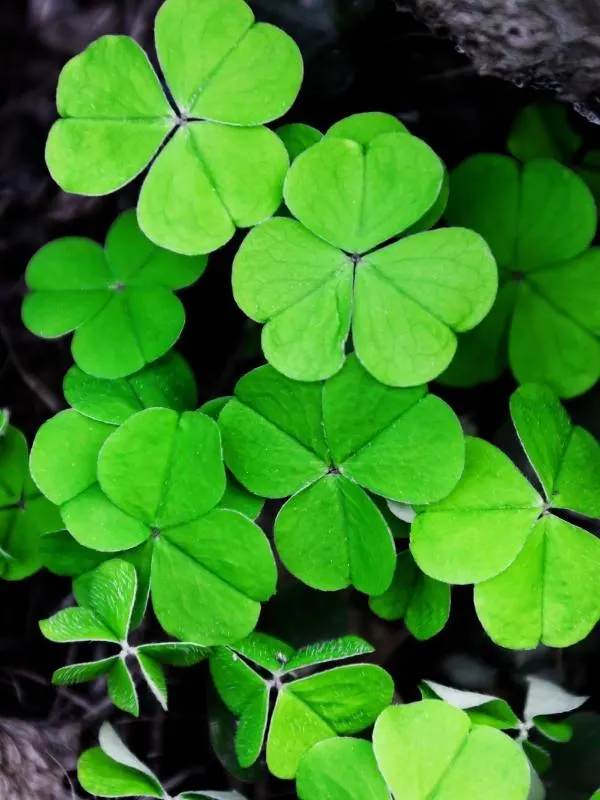 Fan of the Lord of the Rings?
Dating Amber
Two closeted teens decide to pretend to be in a relationship together in Dating Amber. It's set during the 1990s in a rural Irish town where homophobic abuse runs rampant. Eddie struggles to accept himself and feels obligated to join the Irish army.
Amber dreams of a lesbian punk lifestyle and is saving up to escape the small, close-minded town. There are plenty of moments of both joy and sadness in this emotional rollercoaster that's one of the best Irish films around.
Genre – Comedy
Release date – 2020
Starring – Lola Petticrew, Fionn O'Shea
Filmed in – Ireland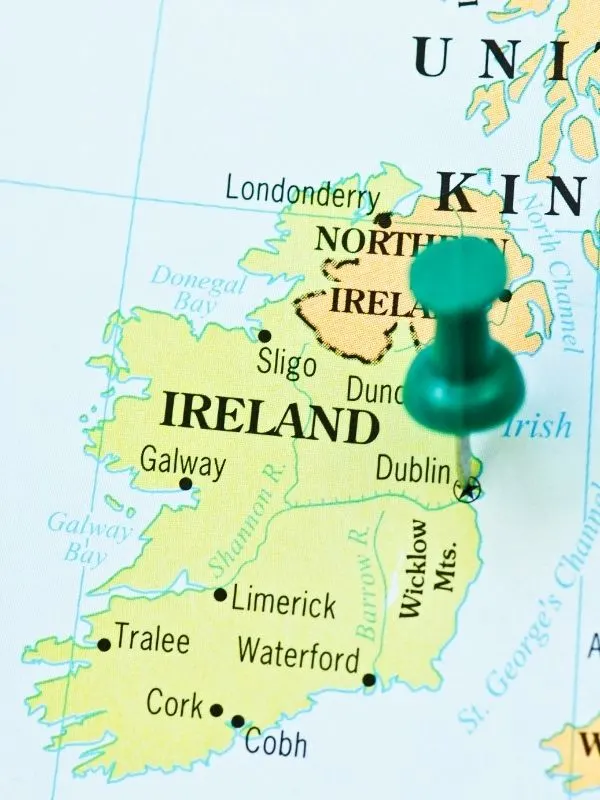 Brain on Fire
This is considered to be one of the best movies on Irish Netflix, written and directed by Gerard Barrett. A young woman writer develops a new neurological disease. As the symptoms scarily begin to take over her life, she struggles to be diagnosed.
Based on a book of the same name, it's a true story of the journalist Susannah Cahalan. This film changed the lives of many by creating mass awareness, as most people who had the same affliction were living either misdiagnosed or entirely undiagnosed.
Genre – Drama
Release date – 2016
Starring – Chloe Grace Moretz, Richard Armitage
Filmed in – British Columbia, Canada
The Siege of Jadotville
Some of the best Irish movies on Netflix are known for capturing the true harrowing events of the country, and the Siege of Jadotville is no exception. It's a revenge thriller based on a book about a UN peacekeeping mission that was sent to Congo to protect the residents of a small mining town.
It depicts the subsequent standoff between IRA members, Irish rebels, and French and Belgian mercenaries before the Bloody Sunday Massacre and after World War II. It's both historically accurate and action-packed.
Genre – War Thriller
Release date – 2016
Starring – Jamie Dornan, Mark Strong
Filmed in – South Africa
Brooklyn
Brooklyn is a renowned independent Irish film about a young woman Irish immigrant who must navigate the eponymous NYC borough in the 1950s. She slowly steps into herself and soon falls for a charming Italian man. Her past threatens to catch up with her, forcing her to choose between her new life and her home country.
It's about the resilient nature of the human spirit. The acting is phenomenal and the complex love story is sure to keep viewers engaged from start to finish. It was even nominated for an Oscar for Best Actor and Best Picture.
Genre – Romance
Release date – 2015
Starring – Saoirse Ronan, Emory Cohan
Filmed in – Curracloe Beach, Ballinesker, County Wexford, Ireland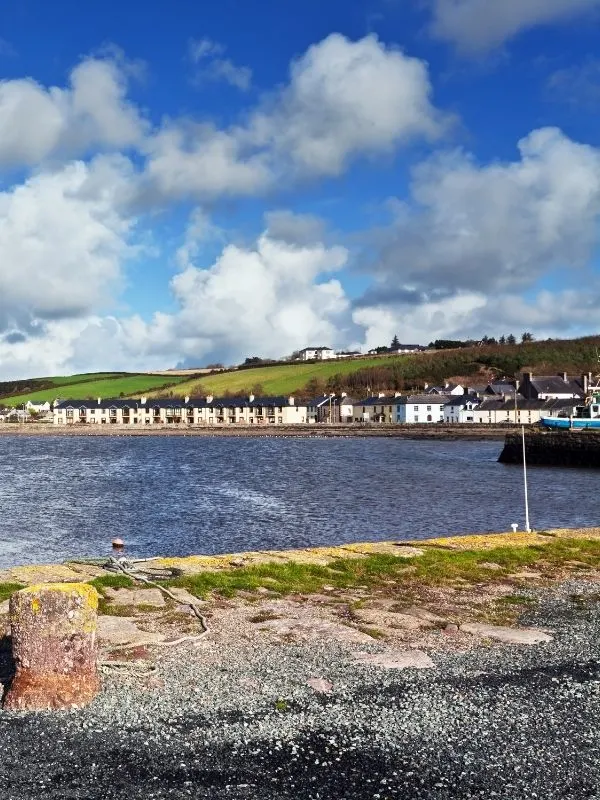 Can't Cope Won't Cope
Can't Cope Won't Cope is actually a dark comedy series on Netflix. There are two seasons, both relatively short, following a friendship between two young women that slowly unravels as their lives begin to shift in different directions.
It's a great depiction of best friends going through their twenties in the big city, how priorities can change as they get older, and how closeness can easily slide into something more sinister, like a toxic codependency in the outside world.
Genre – Dramedy
Release date – 2016
Starring – Seana Kerslake, Danika McGuigan
Filmed in – Dublin, Ireland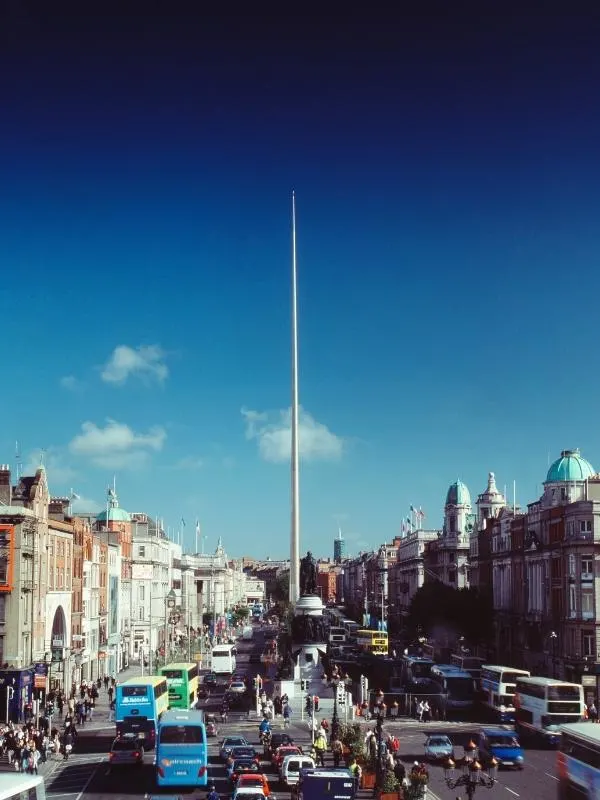 Derry Girls
Derry Girls has received so much critical acclaim it deserves to be another TV series exception on this round-up of flawless Irish cinema. Plus, if you plan on binge-watching, it has the same effect as epic Irish films. It's set in Northern Ireland in the early '90s during the final year of the Troubles and the peace process.
This popular teen sitcom has three seasons filled with the exploits of the young offenders at a secondary school run by the Catholic church. It's heartwarming and hilarious at the same time.
Genre – Comedy
Release date – 2018
Starring – Saoirse Monica Jackson, Louisa Harland
Filmed in – Londonderry, Northern Ireland, UK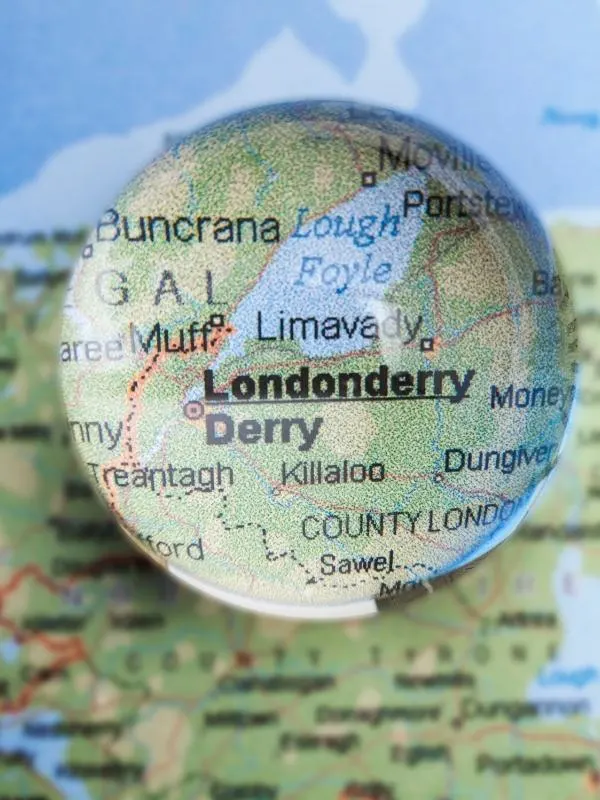 Riverdance
Riverdance is an animated feature about an Irish boy and a Spanish girl who embark on a magical journey into the world of the Megaloceros Giganteus, more commonly known as an extinct species of Irish Elk. There they learn to appreciate the traditional Dublin old-school art of Riverdance.
The music in this movie makes it well worth watching, and it feels like such a celebration of the country's heritage and the Celtic folk culture that began way before the great famine.
Genre – Adventure
Release date – 2021
Starring – Sam Hardy, Aisling Bea