If you are on a Croatian holiday one of the best ways to explore the country is by ferry or catamaran. The vast cultural treasure of Croatia with its diverse landscapes and thousands of islands has numerous UNESCO World Heritage sites.
Croatia's coastline boasts of thousands of islands each with their own unique landscape. If you really want to feel and experience the essence of the country, it is a must to visit those islands, and one of the most popular and convenient ways of doing so is by ferry or catamaran.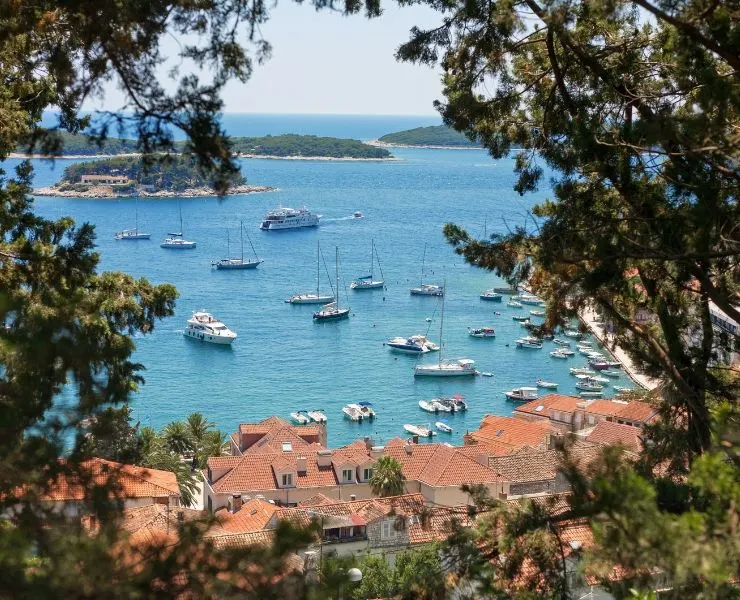 Where to visit in Croatia by ferry or catamaran
Travelling by ferry is a great way to discover the islands of Croatia and the beautiful small beaches framing the turquoise waters of the seas. With more than six thousand kilometres of coastline, you are sure to reach an island of your dreams for an exotic trip.
As it is highly likely that you'll be making good use of ferries in Croatia when you visit the country it is useful to know about the different ferry services, the popular routes and how to book your ferry tickets.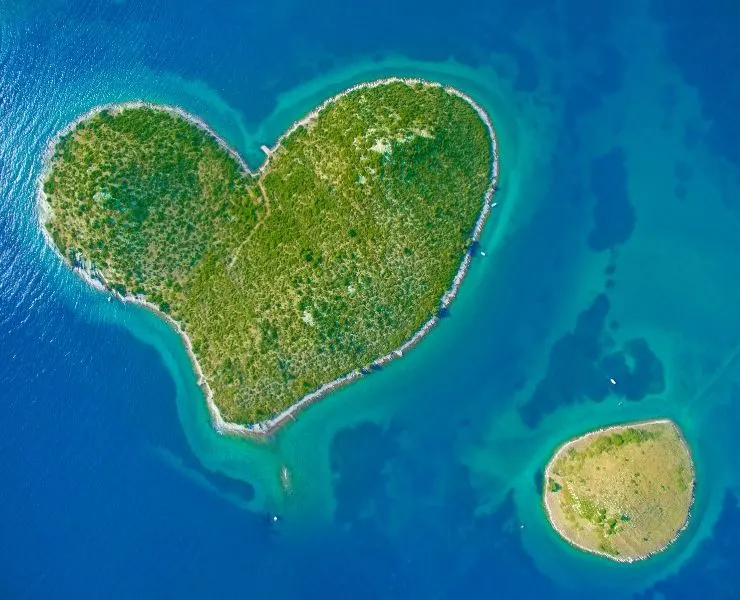 Many ferry and catamaran services sail down the islands all year round. During the summer months, some services provide a higher frequency of sailings to cater to the growing demand.
Discover Croatia and its diverse landscapes with ferries and get ready for an unparalleled experience.
There are hundreds of ferries that run in a day during the peak season. It is advisable to book in advance for the ferry services as there might be limited space because of the extra rush during the peak season. Some ferry companies do not allow passengers to step in without a booked seat in advance, especially for the overnight routes.
When we planned our Croatian itinerary we booked our ferry from Dubrovnik to Split via Hvar a few months in advance to ensure we were able to travel on the day and at a time we wanted.
Popular islands to visit in Croatia by ferry or catamaran include Hvar, Korčula, Vis, and Brač but with so many beautiful islands you really are spoilt for choice.
How to book your ferry in Croatia
I have been asked by a few readers how we booked our ferry. It is actually very easy to book ferry services on the most popular routes at leading transportation booking sites.
All you need to do is browse the booking site and check the availability of the popular routes such as the ferry Split Hvar or Hvar Korcula or trips between Split, Slatine, and Trogir that are high in demand. Booking ferries around Croatia has never been so easier, and almost all ferries are available for online booking on popular booking sites like bookaway.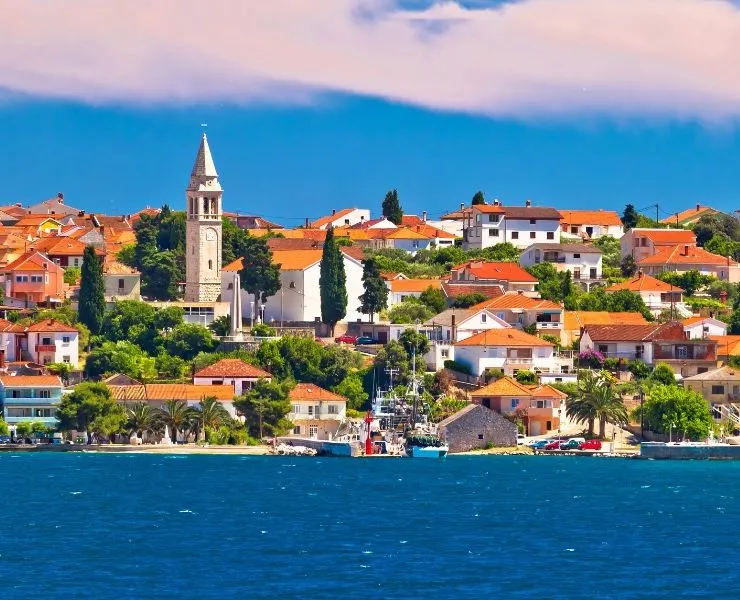 When you go on the booking page, all you need to do is enter your departure and arrival destination along with the date, time, and number of passengers on the specific route you desire. If you see a listing of prices, it means that departures are available for this date and if you see "No availability", it means that there are no seats available for this date.
One can select return, one-way, or multi trips ticket type when booking online. The final costs will, of course, rely on the route you take, the type of cabin you choose, and if you are transporting a vehicle.
You can compare the prices and select the option that suits you best. Once you make the selection, you are redirected to the specific supplier and can get more details before you confirm the booking. You get a confirmation email right away and can get a print out of the ferry ticket.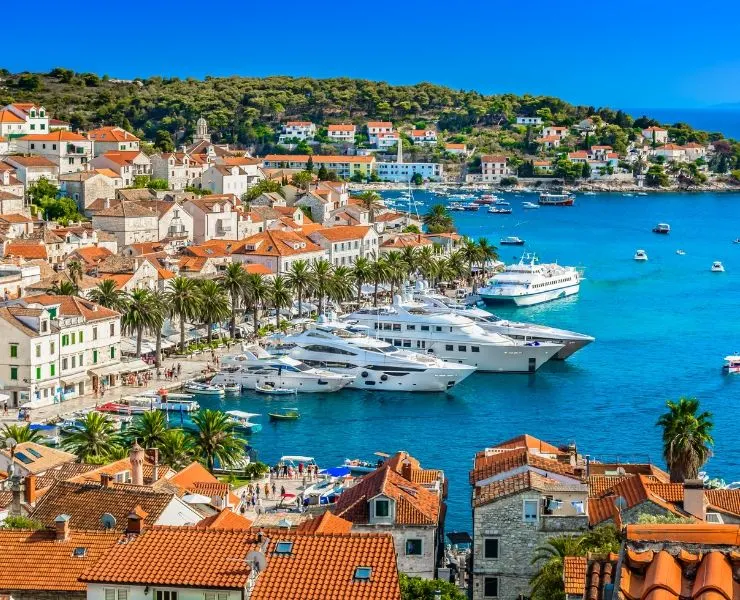 Tips for catching the catamaran or ferry in Croatia
As a guideline I would recommend that you arrive at the port about 40 minutes prior to departure. For international ferries and routes passengers must carry a valid passport, and for other routes, it is a must to carry ID documents.
If you are planning to visit Croatia and its islands, it is advantageous to stay updated with the latest Croatia ferry news and browse local forums about ferries.
We enjoyed travelling the Croatian coastline and to the islands via ferry and on the catamaran. Snacks and drinks were available on board and we found travelling Croatia this way to be relaxing as well as providing amazing views of the Croatian coastline as we sailed past.
Enjoy your travels in Croatia (and more planning tips)
I hope that this article has provided you with all the information you need to travel Croatia by ferry or catamaran.
For more information about visiting Croatia including city guides, UNESCO World Heritage Sites, beautiful waterfalls, travel tips , recommended reading lists and more check out my other articles about this beautiful European destination.