I'd like to begin this article by ackowledging the Anangu who are the traditional owners of Uluru and Kata Tjuta and the land that surrounds it. I would also like to pay my respects to Anangu Elders past, present and emerging.
Visiting the "red centre" of Australia was one of things I really wanted to do when we moved here. And of course at the heart of that red centre is Uluru.
Visiting Uluru (or Ayers Rock) can take some organisation – it is literally miles from anywhere. The nearest town is Alice Springs (468 km) and Alice Springs is 1200 kms to the nearest ocean and 1500 kms to the nearest major cities of Darwin (north) and Adelaide (south)
As a historian (once upon a time I was a history teacher) visiting Uluru gave me the opportunity to understand more about the continent I now call home and of the indigenous people who have lived in Australia for thousands of years. They are the oldest continuous culture on earth.
Before talking more about Uluru -Kata Tjuta it is important to understand about the people who have lived in this area for many millennia.
The Anangu – the traditional owners of the land
The Anangu (meaning 'people' in their native languages of Pitjantjatjara) are the traditional owners of Uluru -Kata Tjuta and the land around. For the Anangu Uluru is not just a rock it is a living place.
Tjukurpa or Anangu law is the foundation of their life and society and forms the basis of all relationships. The Tjukurpa is the ancestral period of when the world was being formed.
The Tjukurpa has been passed down through thousands of years from generation to generation with elder people passing on this knowledge through stories, rituals, ceremonies, songs, dances and art.
In the early 1900's the land was declared to belong to the Australian government and it was only on 26th October 1985 that the Anangu were handed back their land. The area is now jointly managed between the Anangu and Parks Australia.
The Uluru-Kata Tjuta National Park expands across more than 327,414 acres and was recognised by UNESCO in 1987 as a World Heritage Area for both its natural and cultural values. Find out more about Australia's UNESCO World Heritage sites.
To find out more about the Anangu visit the cultural centre in the park.
Respecting the Anangu and their culture
Before going into more detail about the park and Uluru/Kata-Tjuta I am going to mention that some of the areas in the park around Uluru and Kata Tjuta are considered sacred to the traditional owners and cannot be visited or photographed out of respect for the Anangu.
These areas are clearly marked and if you are not on a tour it is possible to pick up a map from the cultural centre which has these areas specifically indicated.
This includes climbing Uluru which was banned in 2019. Previous to this the Anangu had specifically asked visitors to NOT climb the monolith. Unfortunately many people ignored their wishes which in my view showed a complete cultural insensitivity.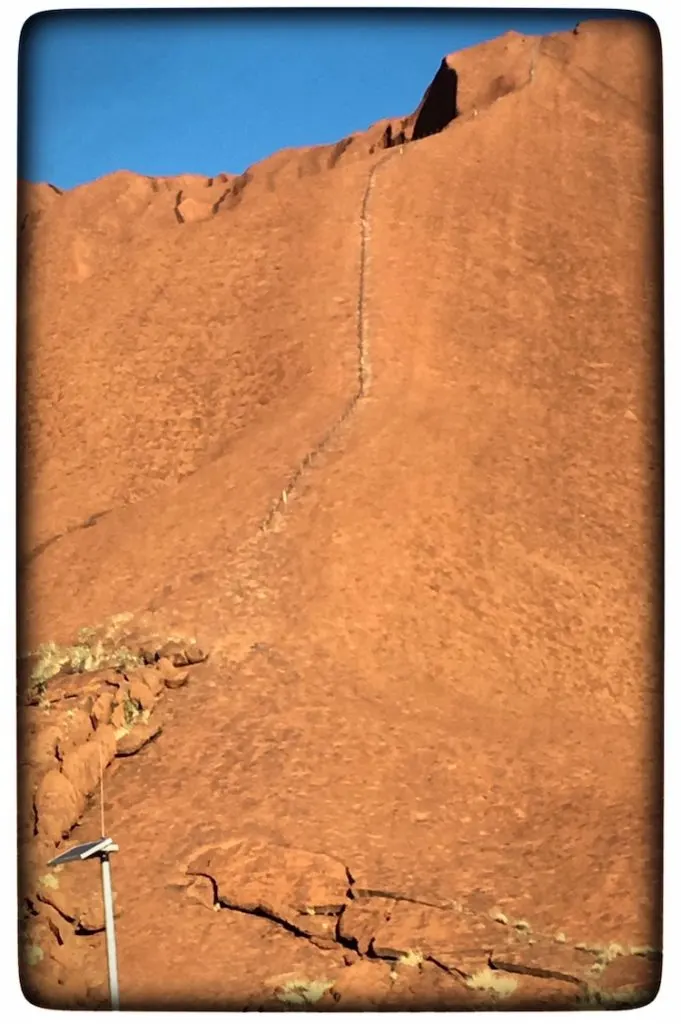 Some facts to know about Uluru
Uluru is one of the largest monoliths in the world and is 348 metres high, 3.6 km long, 1.9km wide and has a base measuring 9.4 kms.
To geologists Uluru is an iselberg or island mountain with most of it being underground (like an iceberg but made of rock is the way I think of it).
Uluru is made of sandstone and was created through the erosion of nearby mountain ranges millions of years ago.
Uluru was named "Ayer's Rock" by William Gosse one of the first European explorers in the area in 1873 after the Chief Secretary of South Australia, Sir Henry Ayers.
In the early 1900's European settlers encroached more and more onto Anangu land and caused much hardship through depletion of the natural resources the Anangu relied on for survival.
In the 1930's the Anangu had contact with dingo hunters or "doggers" and became involved in trade. European settlement followed and the tourist industry around Uluru started.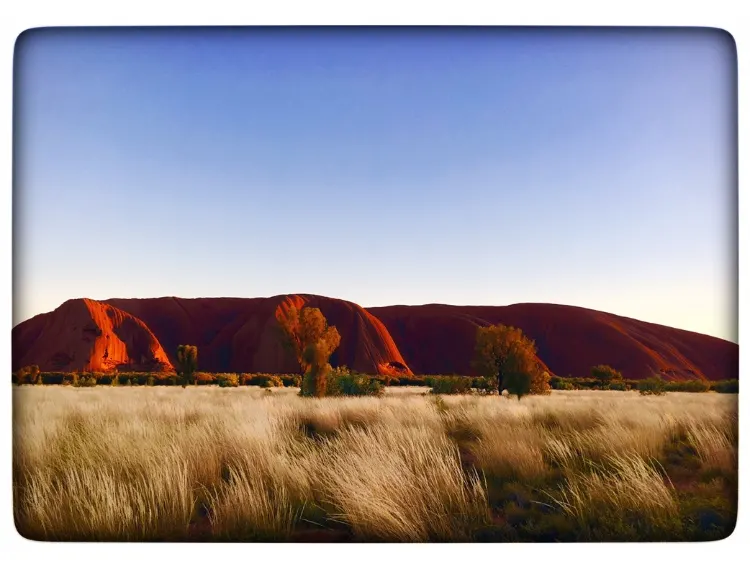 Some facts to know about Kata-Tjuta
I think everyone has heard of Uluru but what about Kata-Tjuta?
Kata Tjuta is about 25 kms west of Uluru. It consists of 36 domes and at 546 m (1,791 ft) above the ground is about 198m higher than Uluru. Kata Tjuta means "many heads" in the Anangu language Pitjantjatjara.
It is also an iselberg but it is made up of sedimentary deposits which have over time broken up into boulders and is believed to have been created during the same time period as Uluru.
Kata Tjuta is also referred to as "The Olgas". This was the name given by the explorer Ernest Giles in 1872 in honour of Queen Olga of Württemberg. Today they are given both names though I will stick to the traditional Anangu name of Kata Tjuta.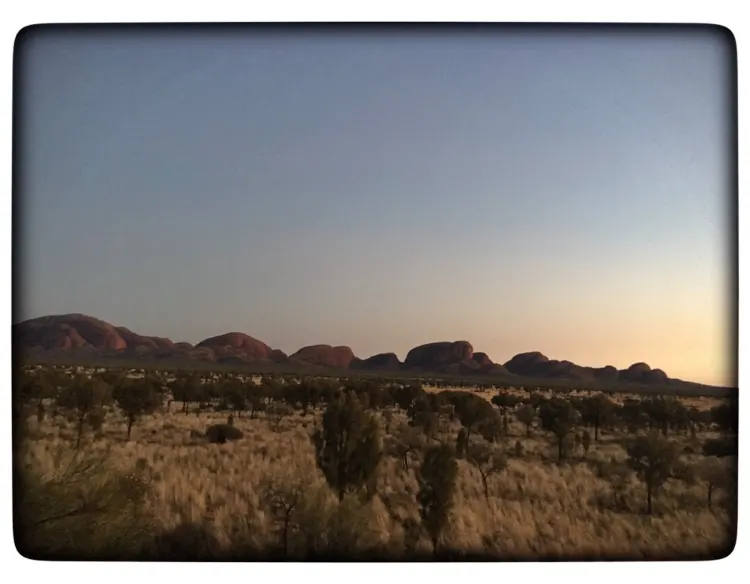 Planning your trip to Uluru and Kata-Tjuta
How to get there
There are only a few ways to get to Uluru-Kata Tjuta National Park and they involve either a long drive or plane ride!
By air to Ayer's Rock Airport
Both Jetstar and Virgin Australia fly daily directly into Ayers Rock Airport from Sydney.
Jetstar has a 4 weekly return service from Melbourne Tullamarine into Ayers Rock Airport.
Qantas also operates daily flights via Alice Springs, and direct flights from Cairns and Alice Springs to Ayers Rock.
Direct flights are also now available from Brisbane.
By road from Alice Springs
You can drive the 468 kms from Alice Springs to Uluru and this will take around 5 hours. On sealed roads too so no need for a 4×4. So fly into Alice Springs (or bus it from one of the cities) then hire a car and drive.
Driving the famous Red Centre Way in Northern Territory will give you a chance to explore not only Uluru but Kings Canyon, the West MacDonnell Ranges and Alice Springs too.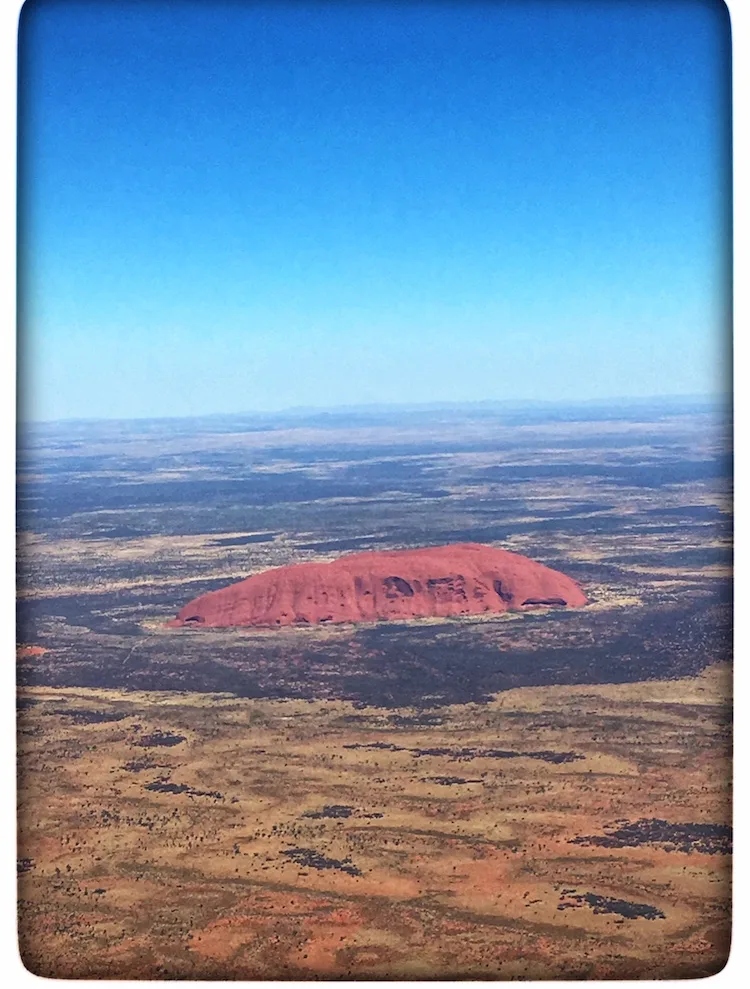 Good to know! I am not 100% guaranteeing this but we sat on the left of the plane on our way in and the right on our way out and had the most perfect view of Uluru. There was something so awe inspiring about seeing Uluru from the air as we approached the airport. consider this when booking your seats on the plane.
Where to stay at Uluru Kata-Tjuta (accommodation options)
There is no accommodation or camping available inside Uluru-Kata Tjuta National Park but Ayers Rock Resort is about a 10-minute drive from the park and about a 10-minute drive from Ayers Rock Airport in Yulara.
There are a variety of different accommodation options to suit all budgets and tastes at the resort including:
Sails in the Desert
This is a 5* hotel which offers luxury accommodation. We stayed at this hotel and it was fantastic.
Desert Gardens Hotel
This 4.5* hotel is set within an oasis of native gardens.
Emu Walk Apartments
One or two-bedroomed self-contained apartments.
Outback Pioneer Hotel and Lodge
A 3* hotel which offers visitors rooms with a private bathroom.
Ayers Rock Campground
This offers powered campsites as well as air-conditioned cabins for visitors.
CLICK HERE TO BOOK YOUR ACCOMMODATION AT YULARA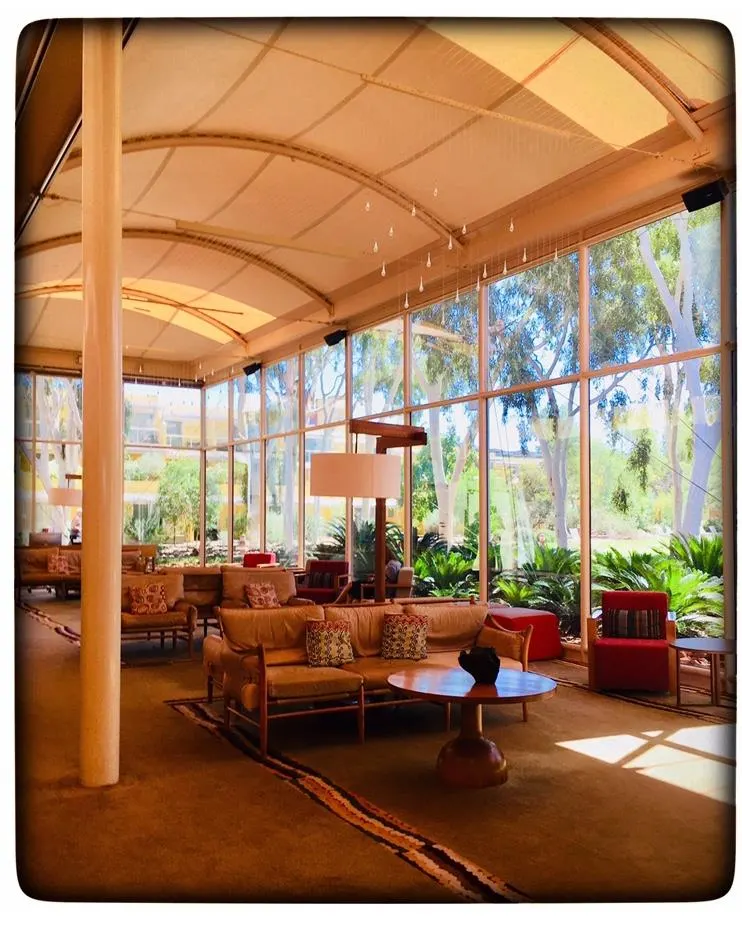 Services and facilities available at Ayer's Rock Resort
It is useful to know what is available if you stay in the resort at Yulara. We didn't know what was available before we arrived but this information will be very useful next time we go (we are planning to drive next time) We were able to pick up fly nets at the resort quite cheaply.
IGA supermarket
Post office
Newsagent
ANZ bank and ATM
Food and beverage outlets
Souvenir shops
Tourist and information centre
The Town Square is a short walk from all the accommodation in the resort.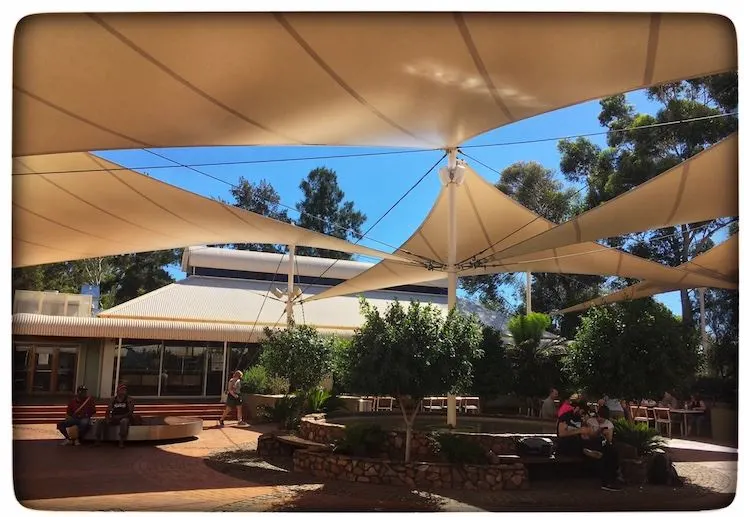 Best tours of Uluru Kata-Tjuta
So once you have sorted out how to get there and where to stay the next question is what do we want to do when we are there!
There are a huge number of tours in Uluru that you can choose from and book for your stay.
We took a 5 tours which I will look at one by one to help you decide what you would like to see and do when visiting and choosing your tours in Uluru.
FIELD OF LIGHTS
This art installation by British artist Bruce Munro has been extended until 31 December 2020. There are many ways you can see the "Field of Lights" and we chose "A night at the Field of Lights" tour. This combines the famous "Sounds of Silence" dining experience with the opportunity to see the lights.
The exhibition comprises of 50,000 stems, over 380 km of optical fibre and covers an area the size of nearly 7 football fields. It is also solar-powered.
After a drink and canapes watching the sunset over Uluru you will be seated for your 3-course meal. This was a magical experience and enjoying our food with a glass of wine in this amazing part of the world will be a lifelong memory.
Due to the lack of light pollution, you also have the opportunity to appreciate the night sky with a talk from an expert to point out the southern cross and other stars which appear so clearly in the sky.
After the meal, we were taken to the Field of Lights for a self-guided walk. It was beautiful.
At $245 per person, this tour is not cheap but it was something unique and I would highly recommend it.
SUNRISE AND SUNSET TOURS AT ULURU
We did both! On the first evening, we booked a BBQ dinner whilst enjoying the sunset and a few days later we took a sunrise tour. My favourite was the sunrise tour with SEIT Outback Australia. The sunset tour was Ok but there was a LOT of people around and it felt a little chaotic (this was not a tour with SEIT).
In fact, SEIT were so good I am glad we booked the majority of our tours with them.
We took the Seit Uluru Highlights Tour – this is a 3-hour tour which included seeing the sunrise at Uluru followed by breakfast and a visit to the Mutijulu Waterhole on the Kuniya Walk.
Whilst on the tour we learnt about the Creation stories of Liru (poisonous snake) and Kuniya (python) before driving around the base.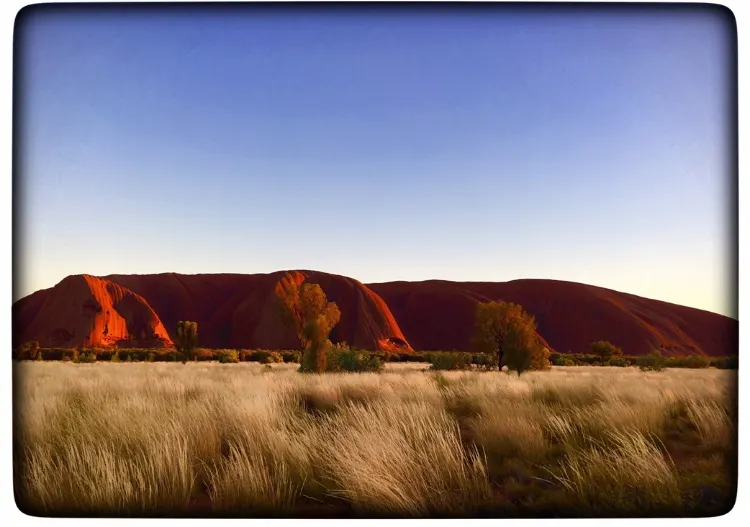 SUNRISE AT KATA TJUTA
We loved the Kata Tjuta tour with Seit and our guide Valerie was absolutely amazing. She knew so much and we learnt so much! We started the tour at a great lookout which meant we had a great view of sunrise over both Uluru and Kata Tjuta.
After the sunrise, we had breakfast before heading off for a hike down Walpa Gorge at Kata Tjuta. It isn't a long hike – approximately 1.3 kms but the rocks are uneven and there are some steeper bits so you do need good walking shoes/footwear. This is a 5-hour tour.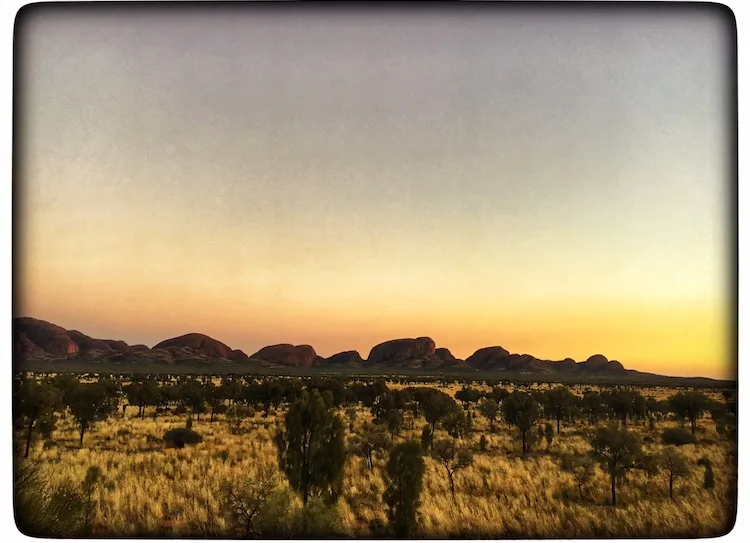 BUSH TUCKER TOUR AND REPTILES TOUR
Gary gave us his undivided attention as we were the only people on this tour. This was another SEIT tour.
The tour took 2 hours. We walked to look at some of the native plants in the area before being shown some of the traditional tools used by Anangu men and women.
We then had the chance to try some of the different plants and berries before handling some of the native wildlife (a snake and a skink).
There are 21 mammals, 73 reptiles, and 178 bird species in the park so it was great to learn about some of them!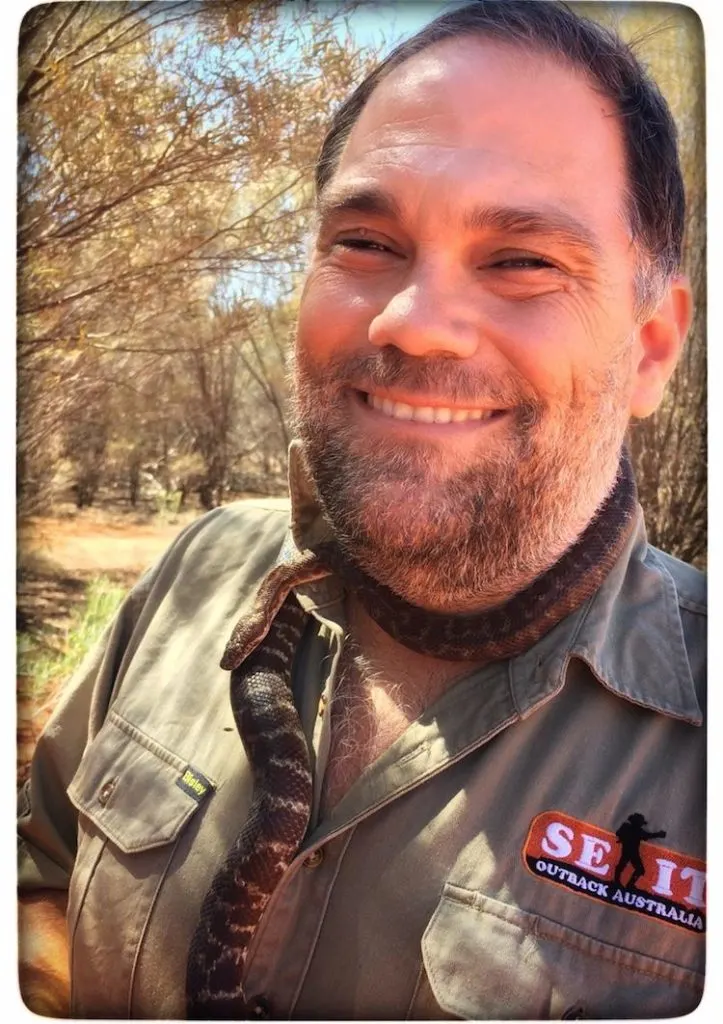 Recommended tours of Uluru
3 day itinerary for Uluru and Kata-Tjuta
To give you an idea of what you can fit into 3 days at Uluru I will share our itinerary with you. We had a pretty busy time and so bear in mind the early starts/late nights you can have on some of the tours so adjust as necessary!
Day 1 – Fly into Ayer's Rock Airport (afternoon arrival)
Note there are no taxis in Yulara so ensure you book a transfer through your hotel (unless you are picking up a hire car of course – which are available at the airport).
Transfer to the resort takes about 15 minutes and if you weren't lucky enough to see Uluru from the air this will be your first sighting!
Day 1 – Evening
BBQ Sunset tour at Uluru. For your first evening, I would suggest going to see your first sunset at Uluru. The park closes by 8 pm in April so your tour providers will have you back to the hotel before then so you get an early night which will help in the morning!
Day 2 – Morning
Sunrise tour! As mentioned above we took the Kata Tjuta tour with Seit Outback Tours on the first morning. I would highly recommend this tour as you are on a viewing platform that not only enables you to watch the sunrise over Kata Tjuta but also rising next to Uluru which is beautiful.
It is an early pick up but obviously the only way to see the sunrise if to be up before the sun!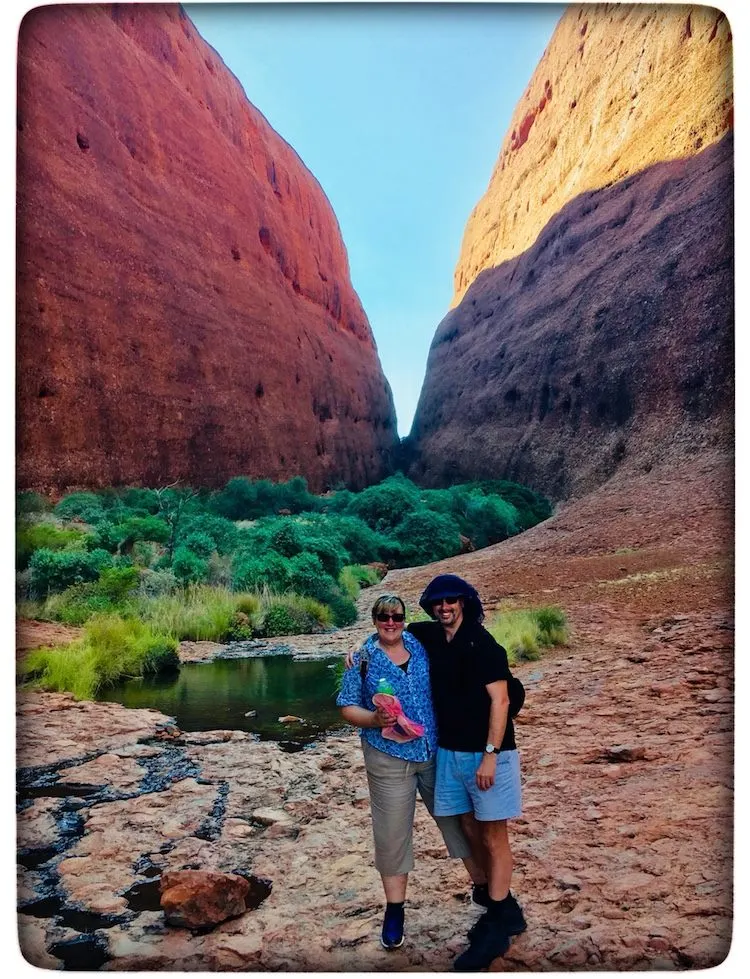 Day 2 – Afternoon
We spent the rest of the day relaxing by the pool and enjoying the wonderful facilities available at the hotel.
Day 2 – Evening
On our second evening we booked the Field of Light tour. This meant a 5.45 pm pick-up and we were back just after 11 pm. The Field of Light is not situated within the park itself so they are not affected by the 8 pm (in April) curfew.
Day 3 – Morning
Another early start! This time we took the 3 hour Seit Uluru highlights tour as mentioned above. This again meant an early 5.45 am start but we were back to the hotel by 9 am for a quick turnaround before taking our last tour of the trip.
The 2 hour SEIT bush tucker and reptiles tour was interesting and informative.
Day 3 – Afternoon/Evening
After returning to the hotel we spent our last afternoon and evening relaxing at the hotel (catching up on some sleep!)
Day 4 – Morning
This was our last morning and as the pick-up was just before midday we had a stroll over the the Town Square to check out the facilities there for anyone staying in the resort
Day 4 – Afternoon
Flight back to Sydney.
This was a pretty full-on few days but it was definitely worth it. I would recommend taking some of the tours. If you hire a car then definitely head to the Cultural Centre in the park to pick-up maps etc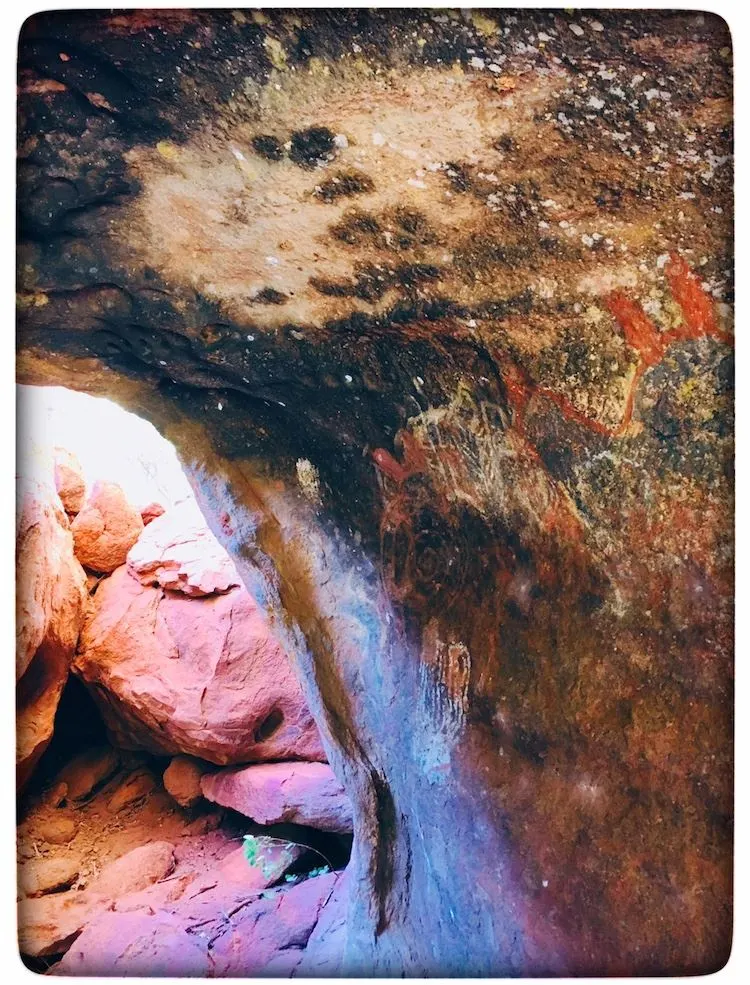 Tips to make the most of your visirt to Uluru Kata-Tjuta
When is the best time to visit Uluru?
The area experiences extremes of temperature from scorching heat in the summer to freezing in the winter months. The Anangu recognise 5 distinct seasons *:
Wanitjunkupai (April/May) – Cooler weather
Wari (June/July) – Cold season bringing morning frosts
Piriyakutu (August/September/October) – Animals breed and food plants flower
Mai Wiyaringkupai (November/December) – The hot season when food becomes scarce
Itjanu (January/February/March) – Sporadic storms can roll in suddenly
I would recommend the cooler months as sunrise is later so not too many early mornings to see sunrise. If you do decide to visit in summer visit the park early in the day and avoid any walks after 11 am.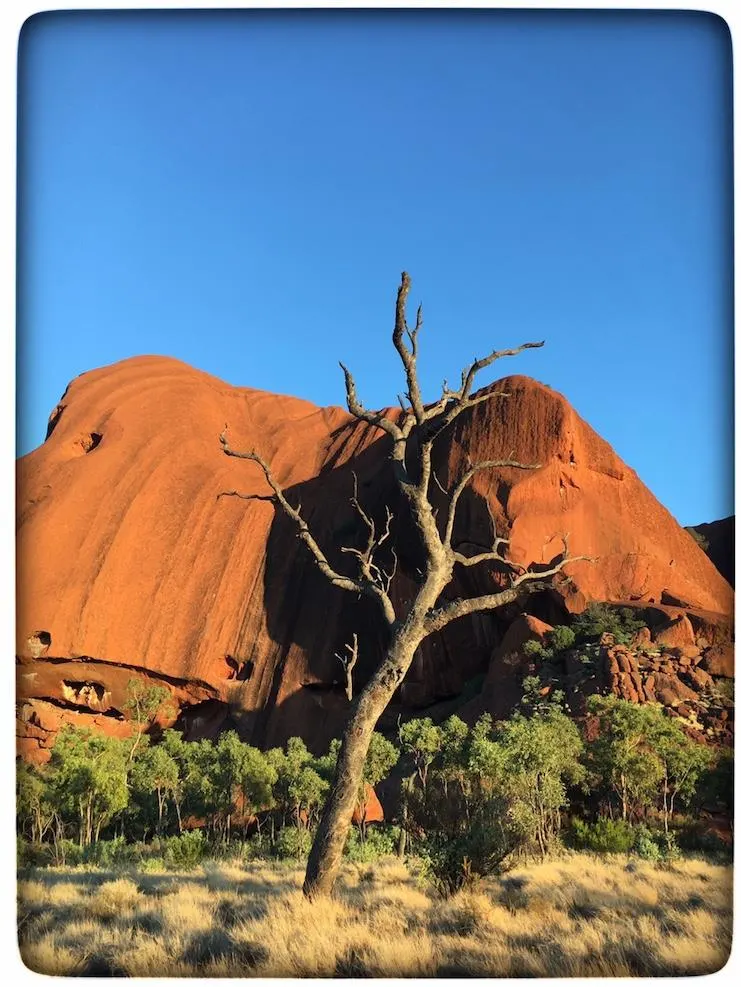 How much does entry to the park?
It costs $25 to enter the park. This ticket lasts for 3 days and everyone needs to buy one.
The park is closed at night and is open daily between the following hours:
5.00 am – 9.00 pm during December, January, February
5.30 am – 8.30 pm during March
5.30 am – 8.00 pm during April
6.00 am – 7.30 pm during May
6.30 am – 7.30 pm during June, July
6.00 am – 7.30 pm during August
5.30 am – 7.30 pm during September
5.00 am – 8.00 pm during October
5.00 am – 8.30 pm during November
Free wifi is available at the Cultural Centre in Uluru and there are some great apps you can download before you enter the park to0.
What do you need to pack when visiting Uluru?
Whatever season you decide to visit there are some essentials you need to have with you! Check out my shop for all you need in travel accessories!
A water bottle – absolutely essential. It is easy to become dehydrated so make sure you have water with you at all times. The recommended amount is 1 litre per hour I believe.
Sun cream – again an essential.
A hat
A fly net. Go without one at your peril. I had one and still managed to eat a fly.
Strong, comfortable, flat walking shoes. I saw someone walking the Walpa Gorge in thongs (flipflops) which was crazy!
Your camera!
Sustailability at Uluru Kata-Tjuta National Park
The park receives over 250,000 visitors a year and we all need to do our bit to make sure that all we leave behind are our footprints.
Take all your rubbish away with you!
Do not take sand, rocks, plants or anything else from the park – we saw some people put rocks in their bag. Just no.
There are toilets in the park at the Cultural Centre, Mala carpark, Talinguru Nyakunytjaku and at the Kata Tjuta Sunset Viewing area.
Stick to walks and paths they are clearly marked.
Visiting Uluru – final thoughts
If you are visiting Uluru soon or are just considering a trip this post will have provided useful information to help with your planning.
We loved our trip. Next time we are hoping to drive and spend more time in what is truly the red heart of Australia.
You can read more about visiting Australia in my Australia Travel Guide which contains links to all my articles about the country including a Queensland bucket list, a guide to Australia's best beaches and where to find the best street art in Australia.
Read more