Are you considering emigrating to Australia? Moving to another country can be a daunting (yet exciting process) I know because it is something I have experienced 7 times.
The last of my many moves has been to Australia and although I read a lot before we arrived there didn't seem to be one place where I could find out all the stuff I really wanted to know (or needed to know).
So I have decided to put together a guide to things I think will be very helpful to know if you are MOVING to Australia whether permanently or on a more temporary basis.
Top tips for planning your move to Australia
1. You will need a visa before moving to Australia
The visa you need for Australia depends on what your visit is for and how long you plan to stay.​
There are different sorts of visas available. As the visa situation can change it is best to check with the Australian Government's Department of Home Affairs to see what sort of visa you will require.
It is also worth noting that some of the visas are not cheap so ensure you add the costs of the visa into your plans.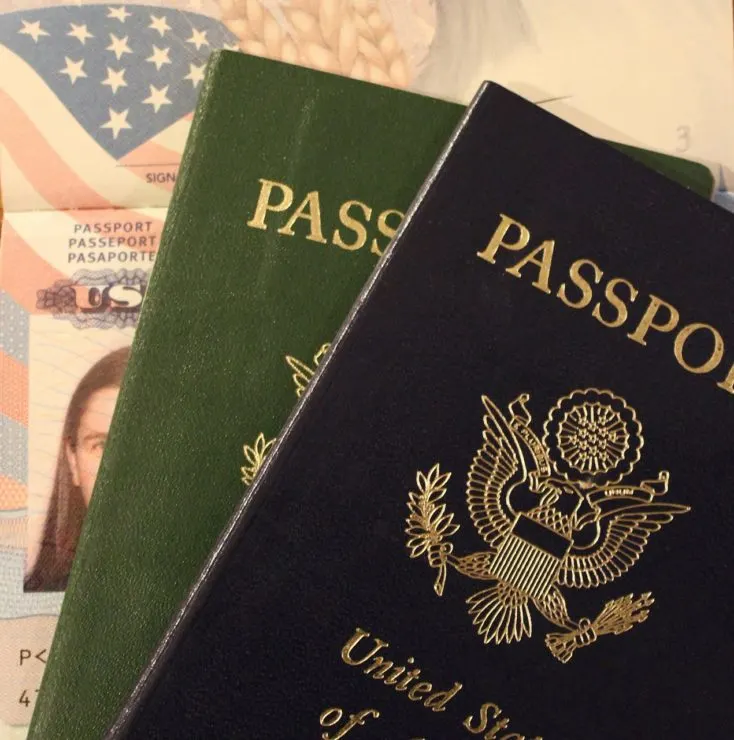 2. Narrow down where you want to live in Australia
This may or may not be tied to the type of visa you hold. If it is you will have visa conditions to fulfil in terms of employment and where you can live.
If you have a visa that allows you to work and seek employment throughout Australia it is worth considering where you would like to live! Australia is a vast country and each state/territory may offer different opportunities.
We chose to focus on seeking employment in Queensland. We had visited before and we enjoyed the beautiful weather and laid back lifestyle. But even Queensland is a huge state so deciding where to live still had to be narrowed down. In the end employment dictated where we initially moved to.
Do you like hot weather? Cooler weather? Big cities? Small towns? To be near the sea?
There are so many options and always remember the first destination doesn't have to be the final destination!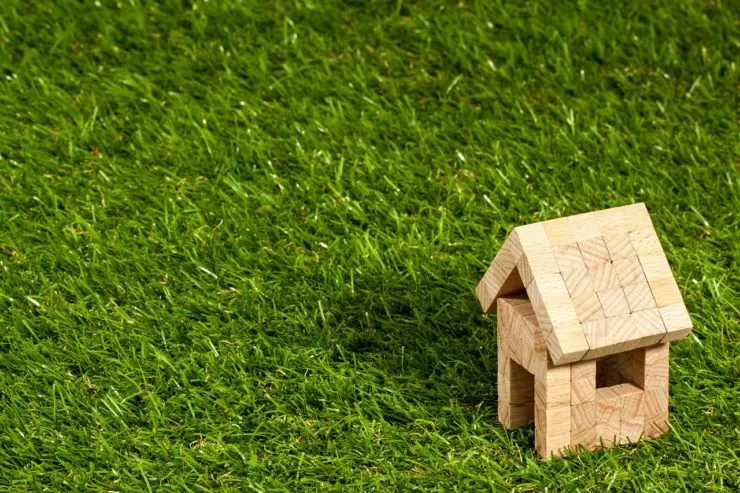 3.Finding employment in Australia
If you are planning to work in Australia (and of course have the right visa to enable you to do so) I would suggest looking on SEEK. This is where both myself and my husband found jobs before we arrived in Australia.
If you plan to wait until you arrive I would definitely consider ensuring you have an idea of the employment prospects in your area and perhaps register with employment agencies.
Also, ensure that you have relevant professional registrations completed before arriving if possible e.g as a teacher I had to apply for registration with Queensland College of Teachers.
Nurses and other health professionals need to contact AHPRA for registration to practice in Australia. Registration takes time so don't leave it until the last minute!

4. Finding your perfect accommodation in Australia
I would suggest renting for the first 6 months so you can suss out the area and decide if it is right for you. Renting in Australia is a competitive game and not as easy as it is in some parts of the world (the Uk for example). Here you will need 100 points of ID to be able to even apply for a rental.
How do I provide 100 points of identification?
You must provide a total of 100 points of Australian or state-issued documentation to prove your digital identity.
Different types of identity documents are worth different points, While you can use different combinations of documents to make up your 100 points, but you must include at least one primary document as part of your 100 points.
| Primary documents | Points |
| --- | --- |
| Birth certificate | 50 |
| Driver licence | 60 |
| Passport | 50 |
| Secondary documents | Points |
| Certificate of Australian citizenship | 40 |
| Change of name certificate | 40 |
| Australian visa | 40 |
| Marriage certificate | 40 |
| Medicare card | 40 |
(Source – Queensland government)
I would recommend obtaining an Australian drivers licence as this gives you 60 points straightaway.
You will also need a deposit (generally 4 weeks rent) plus an additional 2 weeks rent in advance.
Word of advice – take photographs and video of everything in your rental as Australian estate agents are notorious for trying to keep your hard-earned money at the end of the lease.
There is of course another way and that would be to use a relocation agent. We were so lucky to have the help and support from Shelley of Opal Relocations to secure our apartment in Brisbane. It saved a lot of time and money as we were relocating from Mackay and did not have the time to fly down to sort it all out.
In Australia, you (or your representative) have to view a property before applying for it. Having someone to do this for you when you have a million other things to think about (and are potentially thousands of miles away) is a lifesaver in my view!
5.What to bring with you when emigrating to Australia
Do you bring everything, some things or just a couple of suitcases? We decided to bring some things (list below!) with us and sell the rest. I know some people who have shipped everything to Australia and that has worked well for them. Alternatively, I know people who have arrived with a couple of suitcases and started from scratch.
I think making that decision again depends on a number of factors. Are you on a permanent visa? Do you have permanent work? Do you have children? Are there items of sentimental value that you can't sell or part with?
Once you have decided what you are shipping the next consideration is which shipping company to use. A popular option if you are moving from the UK is to use a Move Cube from Seven Seas. As we were bringing our bed and mattress with us (the only furniture) we decided to use a removal company.
Unfortunately, they managed to lose one part of our bed so we now have 4/5 of a useless bed in Australia. Lesson learnt? Ensure that you have insurance. We did and have claimed for the insured value. We unhappily still have 4/5 of a useless bed to dispose of though.
I would highly recommend that you request quotes from a number of removal companies as well as check out reviews from previous customers.
I would also recommend taking a look at the costs of replacing your furniture versus shipping. In Australia buying second-hand furniture is easy through sites such as Gumtree or Facebook.
There are also shops such as K-Mart which has a great range of housewares, toys, sporting and outside gear at very reasonable prices! Put it this way I never leave K-Mart empty-handed!
In terms of clothing, I have found that my UK summer clothes are too thick for summer in Queensland. I am sure they will come in handy in the winter but do think carefully about the climate of the area you plan to move to!
What did we actually bring when we moved to Australia?
11 boxes containing
Clothes
Bedding
Towels
Some kitchen stuff
Pictures and photographs
Bed and mattress
Books (related to our jobs – teacher and nurse)
What would I bring if I could go back in time?
Nothing more than would fit in a couple of suitcases!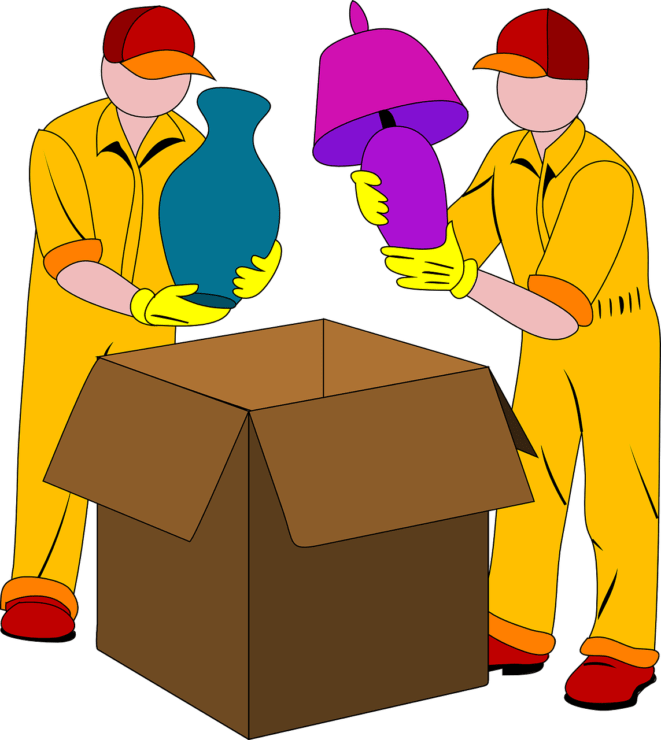 6. Bringing your pets when moving to Australia
If you decide to bring your pets with you to Australia you will need to contact a pet shipper in your country of origin for a quote and to ensure you are aware of the necessary procedures.
You can also check with the Australian Government's Department of Agriculture and Water resources which has information about the requirements necessary.
Australia has strict conditions designed to manage biosecurity risks so it is vital that you follow the step-by-step guidelines.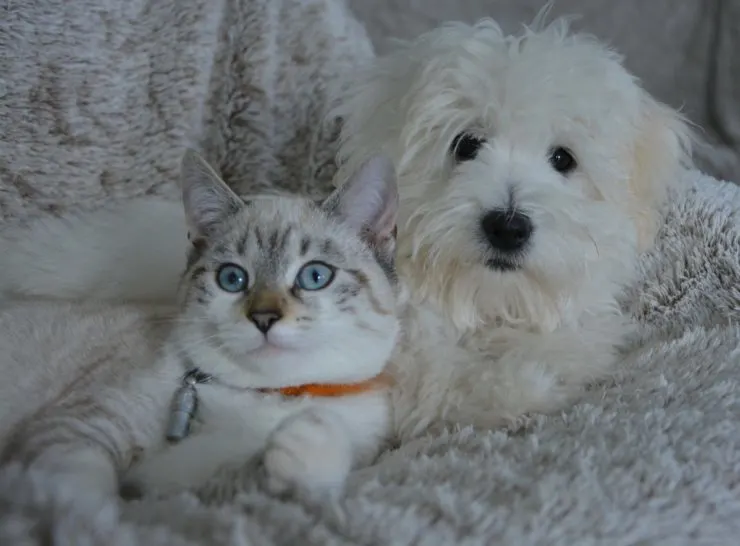 7. Sorting the finances before moving to Australia
Opening a bank account in Australia is possible before you arrive. There are a number of major banks including National Australia Bank (NAB), Westpac, Commonwealth Bank and Australia and New Zealand Banking Group (ANZ) .
Once you have opened your account you will be required to make an appointment at the relevant branch to take along ID and pick up the cards.
If you are making a payment under $100 by card you may be asked if it's PayWave. Most credit and debit cards in Australia come with the contactless (or tap) payment option and this is simply the vendor asking if they can tap your card to take payment.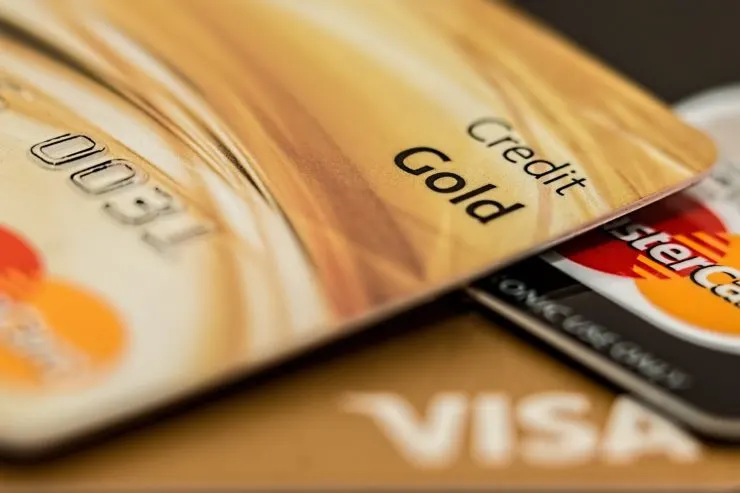 8. Obtaining a tax file number (TFN)
If you are planning to work in Australia you will need to apply for a Tax File Number. How to apply for a TFN will depend on your circumstances.
I recommend checking out the Australian Tax office's website for all the information you need!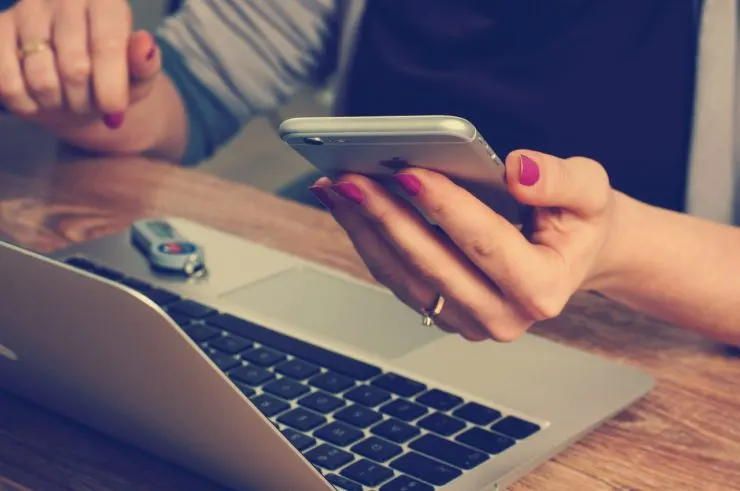 9. Buying a car in Australia
We were totally ripped off when we bought our first car. Partly due to making the mistake of not hiring a car and just checking out the garages close to our first accommodation. We were also regional where cars are considerably more expensive.
Second-hand cars are not cheap in Australia and we paid I would say 3 times the price we would have paid in the UK for a similar car.
Do your homework and perhaps just hire a car or use public transport (easier in a city!) until you are in the position to buy. We don't know anything about cars either which didn't help.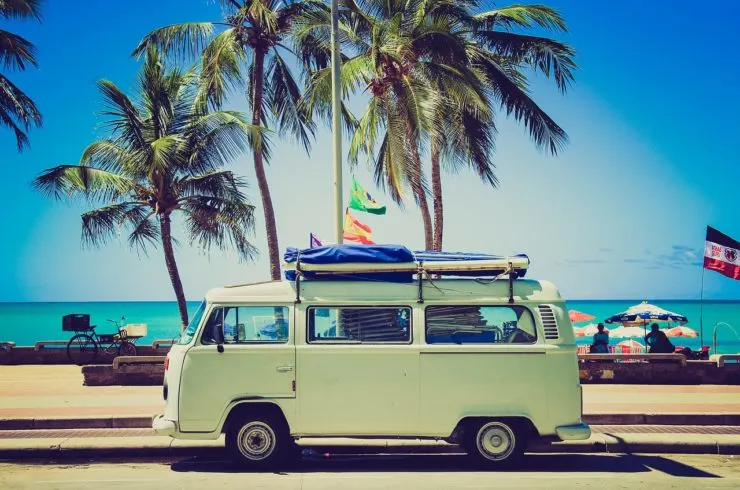 10. Mobile phones in Australia
We brought our unlocked mobile phones with us to Australia. If you do this then simply buying a SIM once you are here will gain you access to the Australian network.
We both have SIM-only deals with Telstra which was the network recommended as having the best coverage across the country.
There are other providers out there but we have found Telstra to be great for the mobiles (don't ask me about setting up Wi-fi with them though as that is not such a happy story!!!)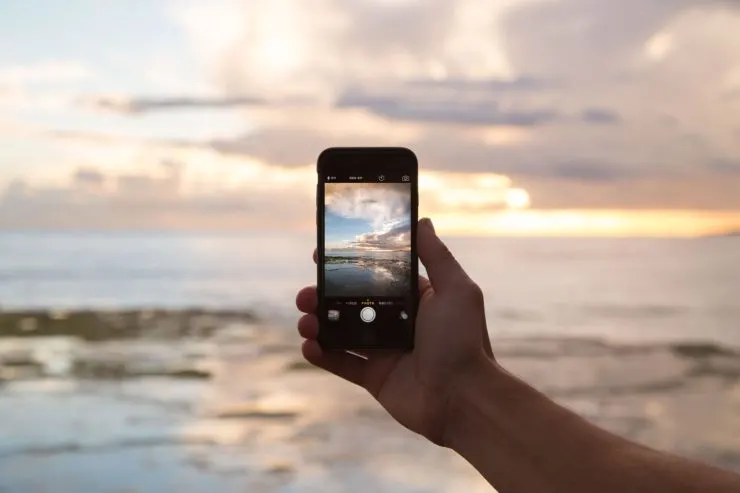 11. Medicare in Australia
You may be entitled to a medicare card on arrival in Australia. To find out if you are entitled to the card check the Australian Government Department of Human Services.
Once you have your card you are able to access the benefits of the Australian health system. However, if you are aged 31 or over you have 1 year to take out private health insurance before you will have to pay Lifetime Health Cover (LHC) loading of 2% on top of premiums per year.
If you earn over a certain amount a tax penalty called the Medicare Levy Surcharge is also applied if you don't have private health cover. Find out more about the Medicare Levy.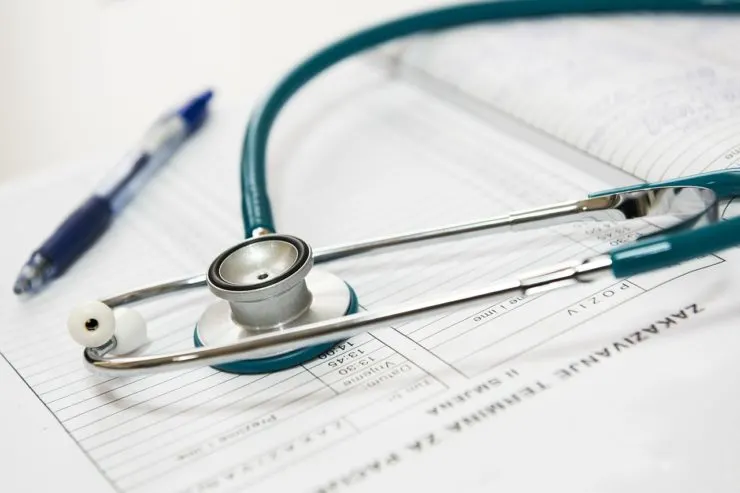 12.Driving in Australia
Australia drives on the left which is great for those of us from the UK, South Africa, New Zealand etc!
Check the rules for using an overseas license depending on the state or territory you move to. As we live in Queensland and have permanent residence we were required to obtain a Queensland license within 3 months.
The distances in Australia are huge so be prepared for that. Driving for up to 3 hours a day commuting to and from work seems to be something people are prepared to do.
In Brisbane, there are toll roads and tunnels (oh those tunnels – I am silently screaming as I type this!) I found it easier to apply for an electronic tag for the car which beeps and registers when you are on a toll road. The fee is then automatically charged to your account. For more information specific to Brisbane the Go Via website is the one you need!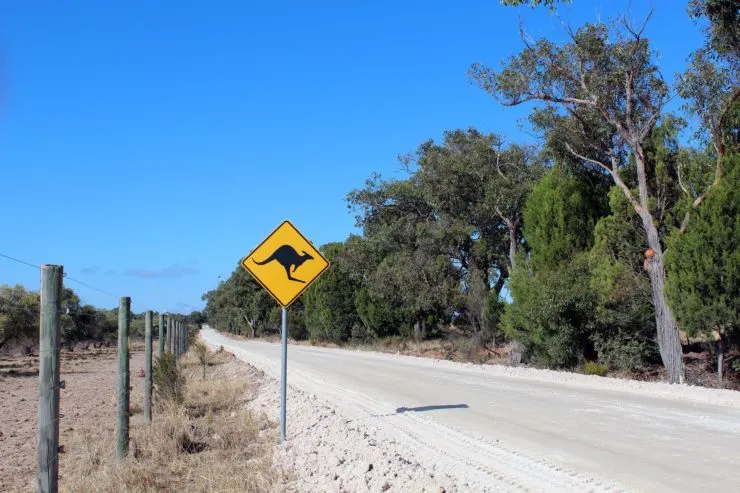 13. Education systems in Australia
The education system in Australia is similar across all of Australia with some minor variations between states and territories.
School is compulsory between the ages of 6 and 16. Primary school starts at Kindergarten (Kindy)/Prep and runs through to Year 6 or 7. The secondary school runs from Years 7/8 to 10/11 with Senior Secondary School in Years 11/12.
There are government schools that are free to attend as well as Catholic and Independent schools that charge fees.
Before enrolling your children in a new school I would recommend visiting and having a chat with staff and a look around.
I experienced a difficult school move as a teenager when we moved from the UK to South Africa and I think it is crucial to think carefully about this if you are moving your children.
On a happy note once I was in the right school I settled well and have many happy memories of those years.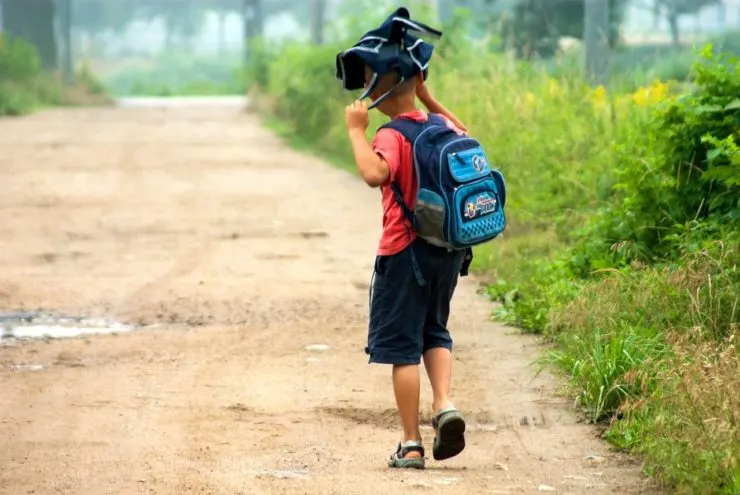 14. Join relevant groups on social media
I joined a number of Facebook groups relating to moving to Australia as an expat and I have found them really helpful. I was able to ask so many things that were going through my mind.
What helped me so much was that every single person I spoke to had experienced the same feelings and doubts and worries that I was. It was reassuring and it was encouraging to hear from those who had made the move and survived!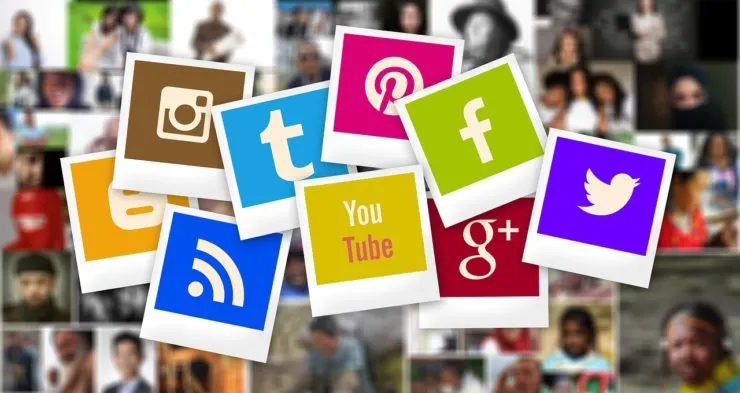 15. How much does it actually cost to live in Australia?
This will probably be your number 1 concern after you obtain a visa. Or maybe before! This is the one question I wanted people to answer when we started thinking about moving to Australia.
Australia is not cheap. In particular, housing is very expensive and paying rent/mortgage will be your number one outgoing expense.
I found it incredibly helpful when people shared their monthly outgoings so I am going to do that here just for you!
RENT – This will of course vary depending on the size of the property/area etc.
We are renting a furnished apartment about an hour outside of Brisbane for $420 a week. We are a few minutes walk from the seafront and beach but if we wanted an ocean view we would be looking at $550 plus a week.
If you want to typical Australian dream house – 4 bedrooms, 2 bathrooms and a pool you need to budget a minimum of $650 a week.
I think that is fairly typical if you want to be close to a major city (Sydney will be considerably more) though if you are happy to go regional house prices and rents are more affordable.
UTILITIES – We don't pay rates or water as we live in an apartment. If you rent you won't pay rates though now some rentals will state you need to pay for water (this could be expensive if you have a pool!). Gas and electricity work out at roughly $180 a month for the two.
TELEPHONE/WIFI – We both have sim only deals (which both include free calls to a large number of international destinations which is useful if have elderly relatives who don't have access to technology). We also have wi-fi in our apartment. Budget $200 a month for these.
CAR INSURANCE/REGISTRATION – We bought one car outright and have another car on a novated lease which is a scheme open to employees of companies who offer salary sacrifice.
Not-for-profit organisations generally offer salary sacrifice as a way of increasing your take-home pay by enabling you to pay for certain goods and services from your gross salary.
This reduces your taxable salary. It is far more complicated than this so do consider it carefully and perhaps discuss it with your financial advisor before making a decision about joining the scheme. We pay for all car-related products including petrol, rego, servicing and insurance through this scheme.
On top of insurance, you will need to pay registration(rego) for your car which costs around $700/800 a year.
HEALTH INSURANCE – This is costly but we feel for us it is a necessary expense. If you take the insurance out before you have been living in Australia for a year (this relates to those on PR) you may receive a discount depending on your household income.
I found this a total minefield and I still don't fully understand it all but I did take out cover. In some states and territories (but not Queensland or Tasmania) you have to pay for ambulance cover too.
Insurance policies can include extras for dental, optical, podiatry etc. I would suggest shopping around to see which company offers the cover you need or if it is actually worth it. Budget $75 a week at least for health insurance.
FOOD COSTS – Food is expensive in Australia and you soon learn that you have to buy fruit and vegetables when in season. The major supermarkets in Australia are Coles and Woolworths.
There are Aldi stores too in Brisbane. I don't particularly enjoy shopping for food or planning meals so I subscribe to 2 companies that deliver food boxes to my door.
These include fresh ingredients and easy-to-follow recipes. We budget approximately $250 a week for food.
HOLIDAYING IN AUSTRALIA – It is not cheap (can you see a pattern here) to holiday in Australia.
However, there are so many affordable destinations to explore from Australia – Fiji, SE Asia that you will be spoilt for choice! If you do decide to explore Australia there are some amazing places to visit too!
Emigrating to Australia – final thoughts
This article summarises the main information to know before you make the move to Australia.
For some fun information reflecting on things, I have learnt since we moved to Queensland check out my 65 things to know before moving to Australia and 30 things to know about living in Queensland.
You can find all my articles about the country in my Australia Travel Guide including itinerary ideas, tips to make the most of your visit (or move) and more travel inspiration for Queensland, Tasmania and much more.
Prepare for your move with these Australian TV shows on Netflix or these Australian movies.