This post may contain compensated links. Please read our disclaimer for additional information. As an Amazon Associate, I earn from qualifying purchases.
If you are planning a trip to England why not try some of the traditional English food the country is famous for? To help you I have put together a guide to some of the food you have to try during your English vacation!
I have also mapped out the best places to try the different foods (some are traditional English foods which are found in a certain town or area of the country)
Why not share it with your fellow travellers and see who can try the most new foods? Do let me know in the comments how many you had and which you loved and which made you turn green (that would be eels for me!)
---
Yorkshire Pudding – Sunday Roast – Toad in the Hole – Cumberland Sausage
---
Yorkshire Puddings first appeared in an English recipe book in 1737. Made from flour,eggs and milk which are whisked together to produce a batter. This batter is then cooked in hot oil until the pudding rises and browns. Add a few sausages and serve with mashed potatoes and gravy and you have Toad in the Hole Add to a roast dinner on a Sunday and smother in gravy! Yum!
An English roast dinner is traditionally served every Sunday and consists of meat, potatoes (mash/roast), vegetables, Yorkshire puddings and lots of gravy! If you don't know any English people to visit on a Sunday pop into an English pub serving a carvery meal and sample an English roast that way.
Cumberland sausages whilst delicious may not the best to add to a Toad in the Hole. Traditionally they are very long (up to 21 inches) and rolled in a circular coil. Originating from the ancient county of Cumberland (now in Cumbria) these spicy sausages are one English tradition you have to try!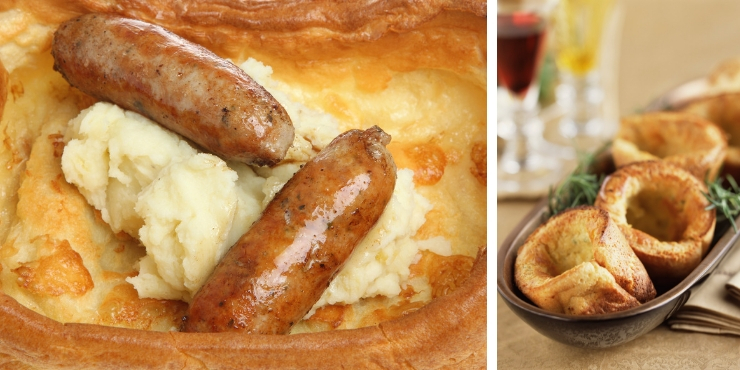 ---
Melton Mowbray Pork Pies – Cornish Pasties
---
Melton Mowbray in the Midlands in the home of the ultimate pork pie and the gold standard of this great English snack! Consisting of chopped pork mixed with pork fat and surrounded by jellied pork stock these delicious pies are served cold on their own or with a salad.
Cornish pasties originated in the counties of Devon and Cornwall. They were created as a hand-held lunch for the tin miners who worked in the counties mines. Traditionally they contained minced beef, diced potato and turnip but they could also have a small portion with a sweet filling too. The thick crust enabled the miners to eat without contaminating the meal with arsenic which was found in the tin mines.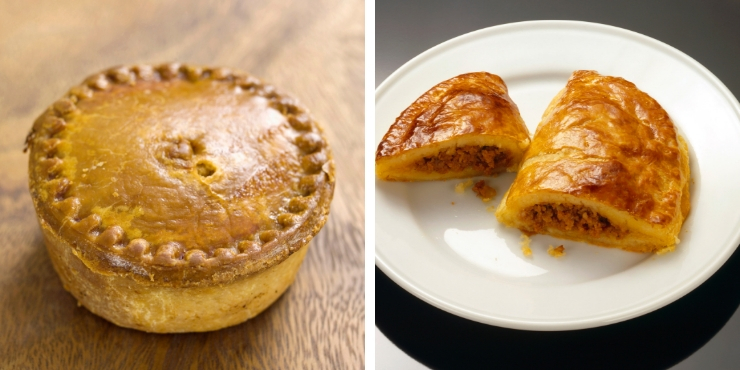 ---
UK Travel Planning Facebook Group
If you are traveling to the UK why not join my UK TRAVEL PLANNING GROUP where you can ask questions and research, plan and organise your trip. We are a friendly bunch and love sharing our knowledge and tips to help you make the most of your visit to the UK.
---
Kendal Mint Cake – Eccles Cakes – Pontefract Cakes – Bakewell Tart
---
A list of cakes to try though some may not be quite what you expect!
Kendal Mint Cake originates in the market town of Kendal in the county of Cumbria. Created by accident by Joseph Wiper who was making mints these 'cakes' are more like bars with a sugary mint flavour. It is popular with climbers and hikers as a source of energy.
Pontefract Cakes are also not cake-like at all! They are a small, round liquorice flavoured sweet. They were traditionally made in the Yorkshire town of Pontefract.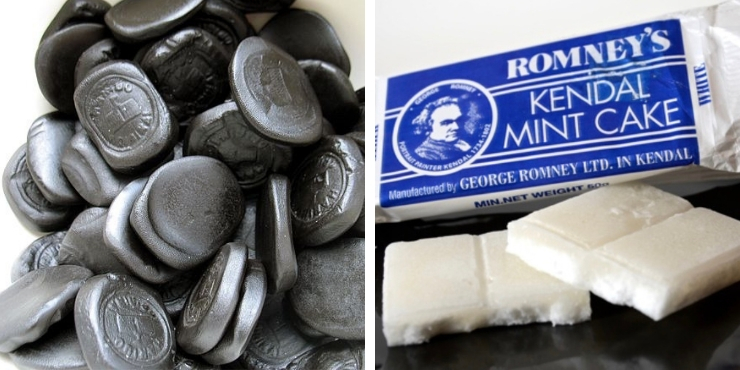 The best Bakewell tarts can be found in the town from which they are rumoured to have originated – Bakewell in Derbyshire. Consisting of shortcrust pastry filled with jam, frangipane and topped with almonds these tarts are delicious warm and served with cream or custard. If you visit Bakewell make sure to pop into the Bakewell Tart Shop and Coffee House to sample their signature dish! You can even pay to post a tart anywhere in the UK (and have it personalised!)
Named after the town of Eccles these cakes were first sold in a shop in the town centre in 1793. Eccles cakes are small round cakes made from flaky pastry and filled with currants.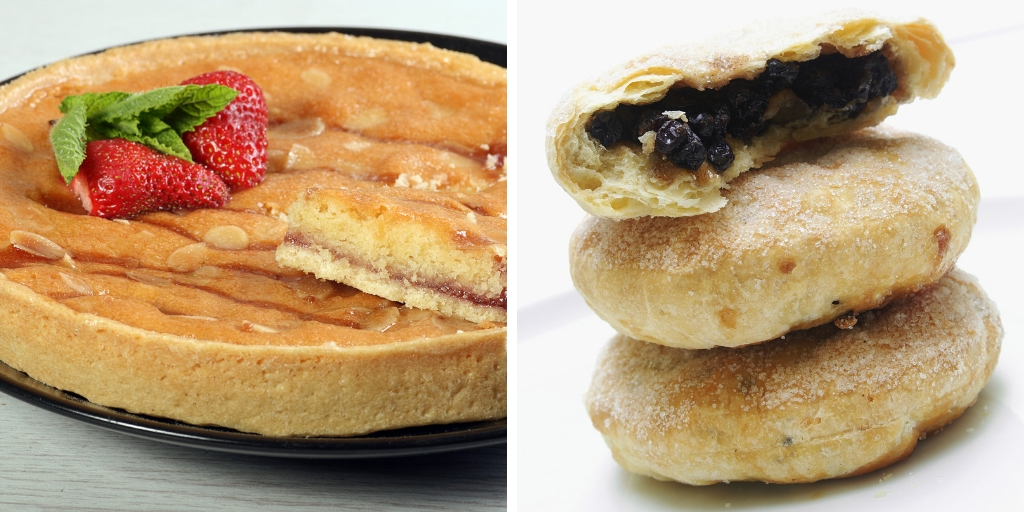 ---
Stilton cheese (and Cheddar/Red Leicester and more!)
---
There are so many wonderful cheese to choose from in England it would be rude not to try as many as possible. I have included Stilton on this list (but substitute with Cheddar/ Red Leicester/ Wensleydale or any other from a wide range of delicious cheese if you are not keen on blue cheese.)
Stilton is the only British cheese to have a Certification Trade Mark and an EU Protected Name. It can only be produced in the three counties of Derbyshire,
Nottinghamshire and Leicestershire and is made from pasteurised milk from cows in those area.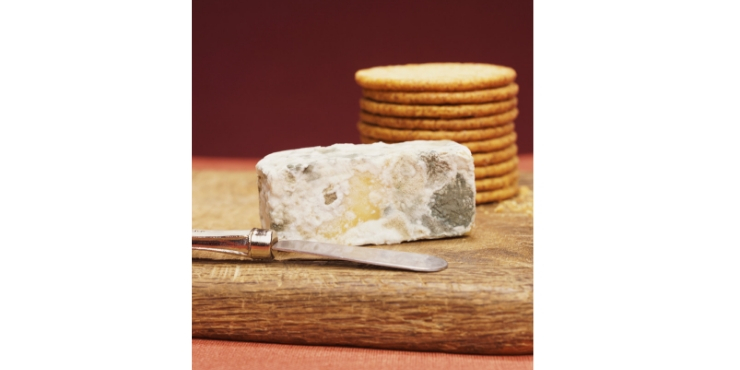 ---
Marmite – Branston Pickle – Piccallili
---
Marmite (you either love it or hate it) is not the same as vegemite for any Australians reading this! It originates from the Midland's brewery town of Burton-on-Trent and is made from yeast extract – a by-product of beer brewing! You will find many marmite flavoured foods in England including cashews, crackers, crisps and even chocolate! Best spread thinly on hot buttered toast try it and find out what camp you are in! Love it or Hate it let me know in the comments below!
Branston Pickle also originates from Burton-on-Trent! They were on a roll (no pun intended!) Branston pickle is jarred pickled chutney which is delicious with cheese in a sandwich and is an essential with any ploughman's lunch!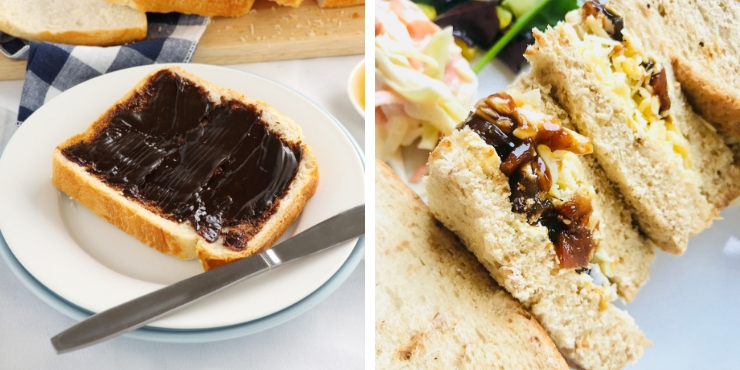 ---
Spotted Dick – Bread and Butter Pudding
---
Spotted Dick and Bread and Butter Pudding are two favourite English puddings.
Bread and Butter Pudding is made by layering slices of buttered bread scattered with raisins in an oven dish. A mixture of egg custard made with milk or cream and seasoned with nutmeg is then poured over before it is is baked in the oven.
Spotted Dick was traditionally made with suet and dried fruit and is often served with custard.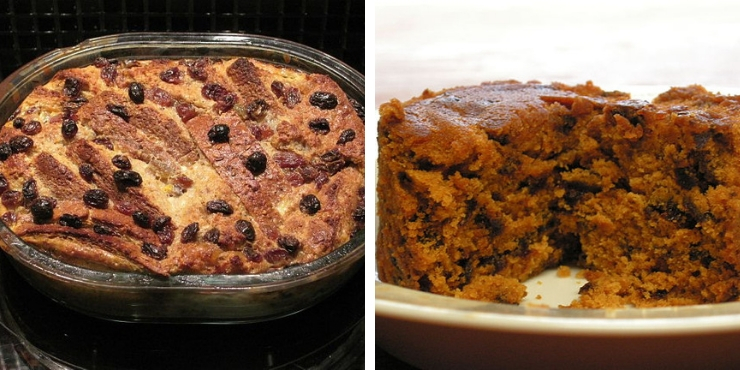 ---
Traditional English food – Pease Pudding
---
Pease pudding as anyone from the north-east of England will tell you is best spread on a stottie (a flat round loaf) with butter and ham. Made from yellow split peas it is an extremely popular dish in northern England and is even mentioned in a traditional English nursery rhyme!
"Pease pudding hot!
Pease pudding cold!
Pease pudding in the pot
Nine days old."
---
Lancashire Hotpot
---
A lamb or mutton stew originating from Lancashire this is a delicious dish for the cold winter months. Slow baked in a heavy pot or dish and topped with sliced potatoes this is a childhood favourite of mine. This is a dish you will find on most pub menus throughout the country!

---
Fish and chips (with mushy peas!)
---
No list of traditional English foods would be complete without a mention of fish and chips! Traditionally wrapped in newspaper and drowning in salt and vinegar this dish is a favourite throughout the country. I would highly recommend ordering fish and chips when at the seaside. Whether its a beautiful sunny day or a cold, grey, damp, rainy, miserable day you absolutely have to have a fish and chip take away!!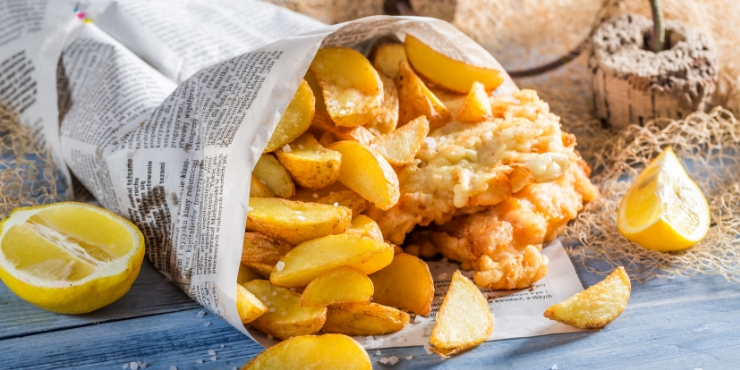 ---
High Tea
---
More an institution high tea is one English tradition that has made its way around the globe. I have had wonderful afternoon teas in Canada, South Africa and Singapore.
Where to have your high tea in England may be the dilemma. My recommendation?
Bettys Tea Rooms in York or Harrogate!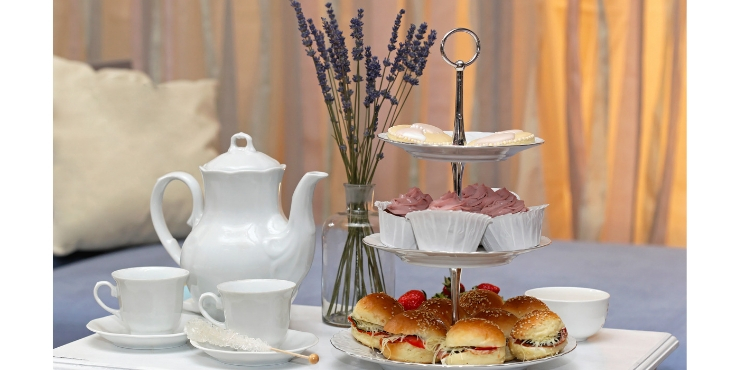 I have lots of great posts to read all about travel in England to help you plan your visit. Also don't forget to join my UK Travel Planning group on Facebook – it is a great resource for anyone visiting the UK.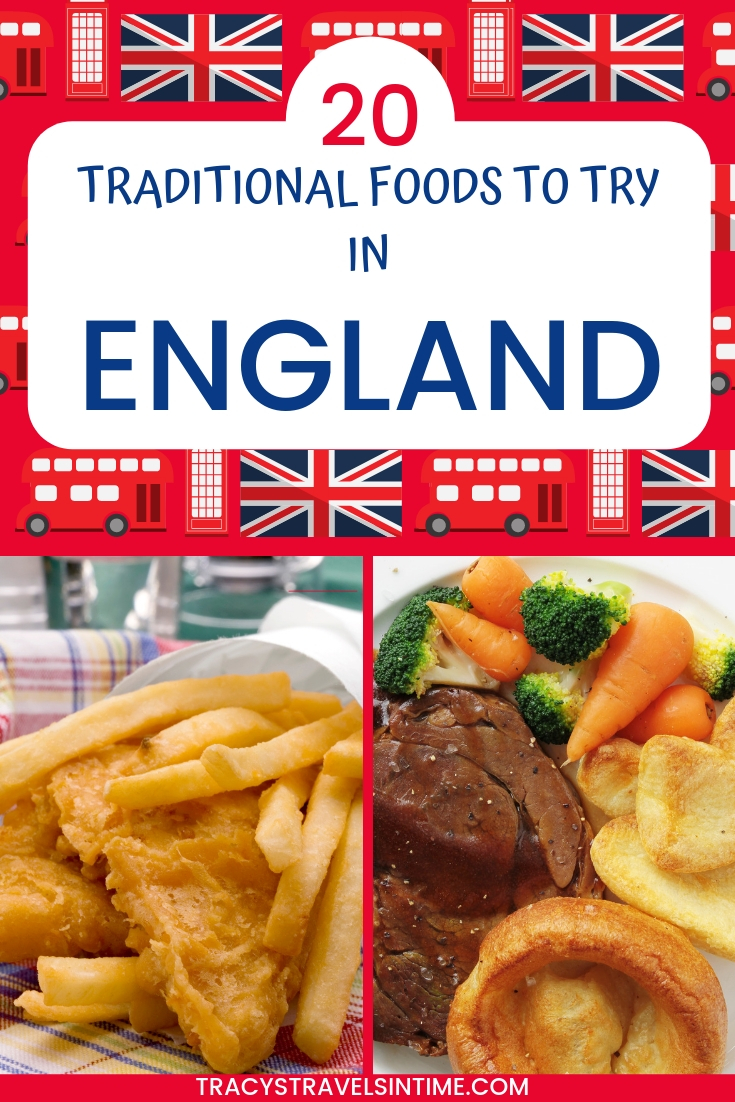 This post may contain compensated links. Please read our disclaimer for additional information. As an Amazon Associate, I earn from qualifying purchases.
Over the last 50 years I have lived and worked in 7 countries on 4 continents and travelled to many more. I enjoy exploring and learning about new places and meeting people on my travels. History, reading, photography, nature and wildlife are my interests and I am ALWAYS researching and planning my next trip (preferably by train)
With a lifetime of travel experience, and a network of friends all over the world, I share genuine insider guides, recommended best book lists and train journey inspiration to help YOU travel authentically to some of the most beautiful places on earth.
Come and join me as I travel the world one country (and train journey) at a time!