Last Updated on March 3, 2020
This post may contain compensated links. Please read our disclosure for additional information. As an Amazon Associate, I earn from qualifying purchases.
There is so much to do and see at Royal Botanic Gardens Kew in London that you will need a day to explore – and put on comfy shoes because believe me you will do a lot of walking! At the end of the article you will find everything you need to know about the logistics of how to get there, opening times and fees.
The glasshouses were something I remembered very clearly from my last visit which was over 20 year ago. As well as these iconic structures the formal gardens, water features, art works as well as the Hive and the TreeTop Walkway are all there waiting to be explored.
So lets take a visual tour of Royal Botanic Gardens Kew!
---
THE PALM HOUSE
---
The beautiful Palm House has a rainforest climate (and was lovely and warm compared to outside!!) and houses palms (obviously) and other tropical species! Check out the bamboo!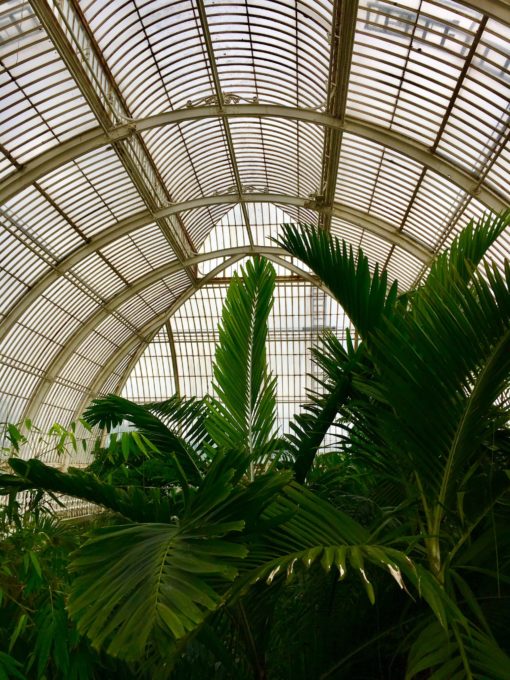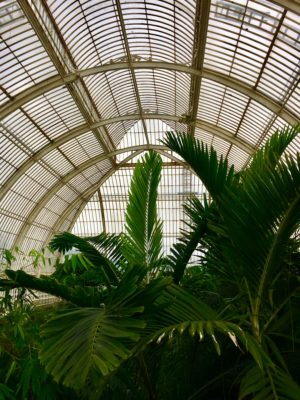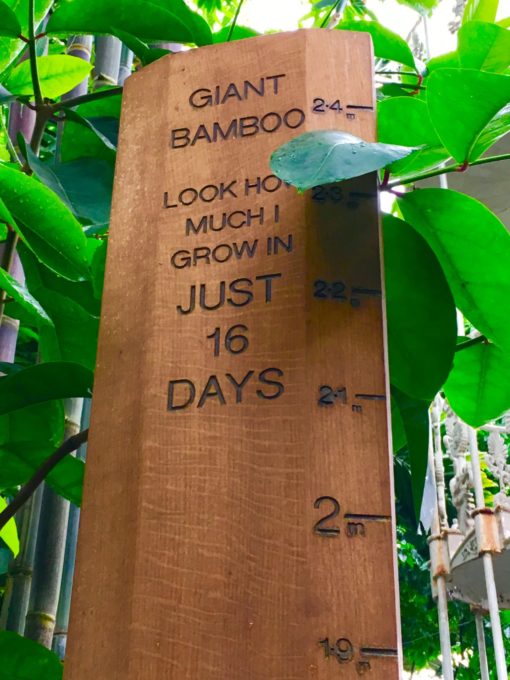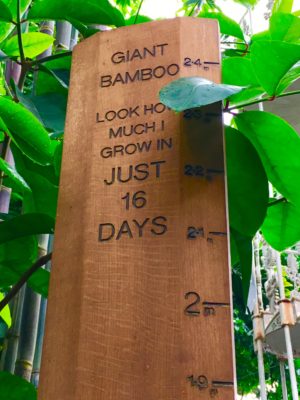 ---
WATERLILY HOUSE
---
A short stroll with the geese and you get to the waterlily house – pretty!
---
PRINCESS OF WALES CONSERVATORY
---
This glasshouse was not named after Diana, Princess of Wales as I mistakenly thought but for a Princess who founded the gardens – Princess Augusta. Princess Diana did open the conservayory though in 1987.
This glasshouse has ten different environments!
Lots of cactii and some beautiful exotic plants as well as the coffee plant (no I had no idea what it looked like either!)
---
THE HIVE
---
This new installation (since 2016) is a multi-sensory experience to highlight the amazing life of bees. It is 17 metres tall and was designed by Wolfgang Buttress. The hive is surrounded by a meadow. Definitely somewhere to visit – and kids will enjoy it too!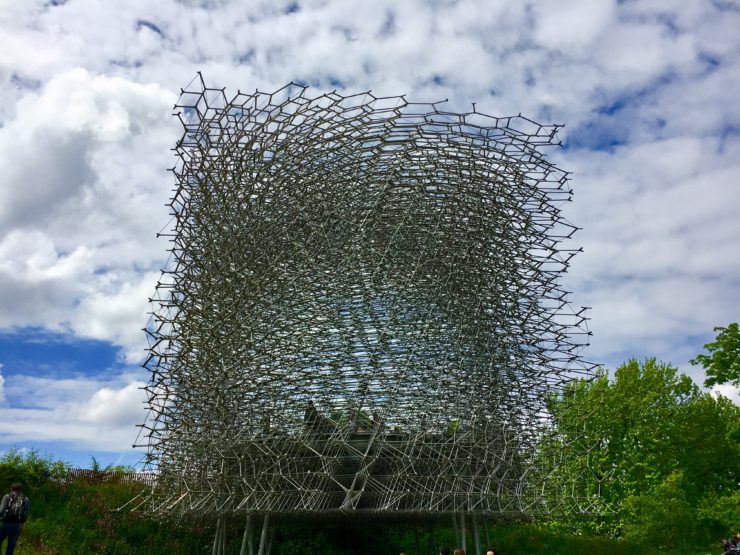 The Hive is at Kew until November 2017 so if you want to see and experience this amazing structure get down to Kew!
---
RHODODENDRON DELL
---
Who doesn't love rhododendrons?? And the beautiful azalea? Head to this section and be knocked out by colour! I took about 3,000 photographs but don't worry I have only chosen a few to share!
---
OLD TREES!!!
---
I just turned 50 and they are even older than me. Wow
---
KING WILLIAM'S TEMPLE
---
Built for Queen Victoria in 1837 (1837!!!!) it is surrounded by a Mediterranean garden.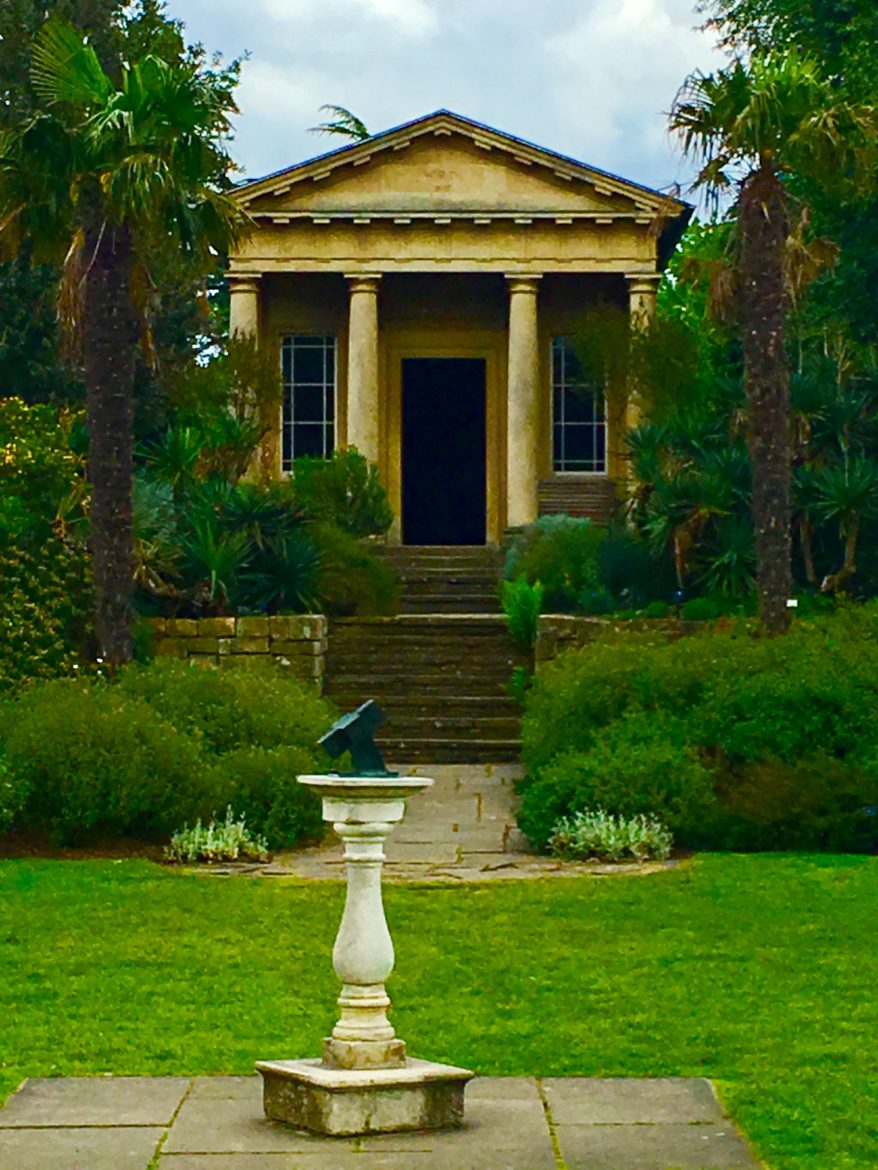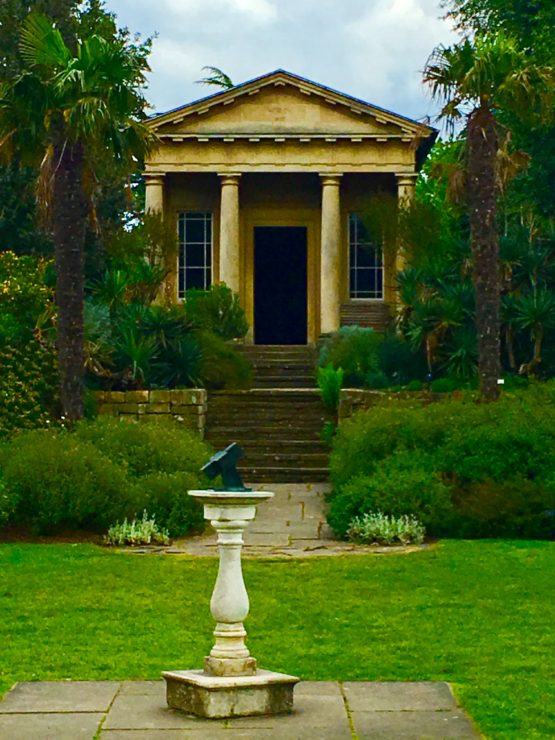 ---
TREETOP WALKWAY
---
We added about 13000 steps to our fitbits getting the treetop walkway (signposting is not great at Kew I found) and to be honest it was really disappointing! The views weren't great and I wouldn't hurry back.
---
There were other areas of Kew we didn't get to but our feet were sore and we had a train to catch. Next time I will head for the Great Broad Walk Borders and hopefully the beautiful Temperate House will be open (closed for restoration at the moment).
---
A VISIT TO ROYAL BOTANIC GARDENS KEW – THE LOGISTICS
---
1. HOW DO I GET TO KEW?
The Royal Botanic Gardens are in Kew, Richmond, Surrey, TW9 3AE. We went via public transport which I would recommend as as parking is limited.
By tube: Kew Gardens (500m to Victoria Gate)
On the train: Kew Bridge (800m to Elizabeth Gate)
By bus: 65 stops at Victoria and Lion Gates, 391 stops nearby
2. WHAT ARE THE ENTRY COSTS?
TIP – We had a voucher from the BBC Gardening magazine for May which gives 2 for 1 entry on loads of great places in the UK!
Entry fees are as follows:
Adults £15.50* / £14
Children (4–16) £2.50
Children under 4 free
​Concessions £14.50* / £13
* Ticket prices include a voluntary donation
3.WHAT ARE THE OPENING TIMES?
Opens daily at 10 am but I would check their website for up to date information HERE!
4. CAN I BUY FOOD AND DRINK THERE?
We took a picnic but stopped off for a cuppa and a slice of cake at the Orangery (not cheap!) There are a number of other restaurants you can stop off at for a bite to eat or a toilet break.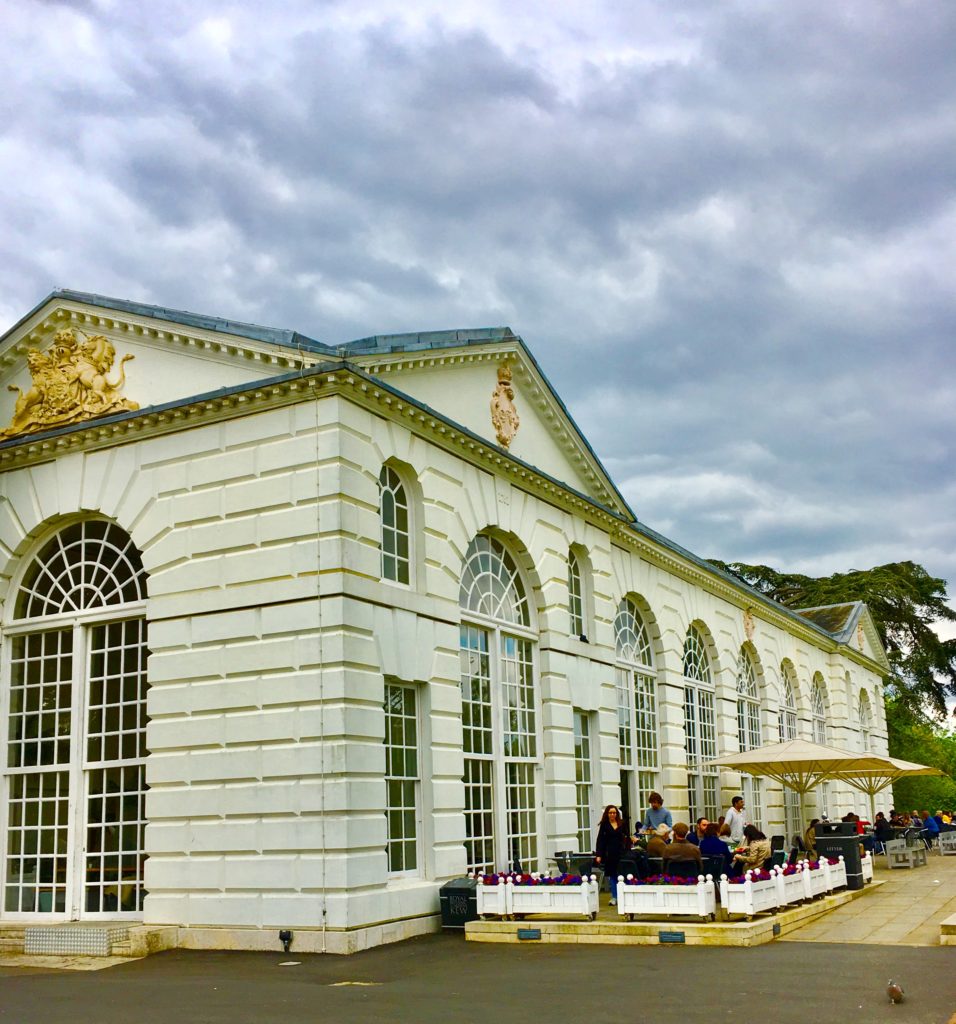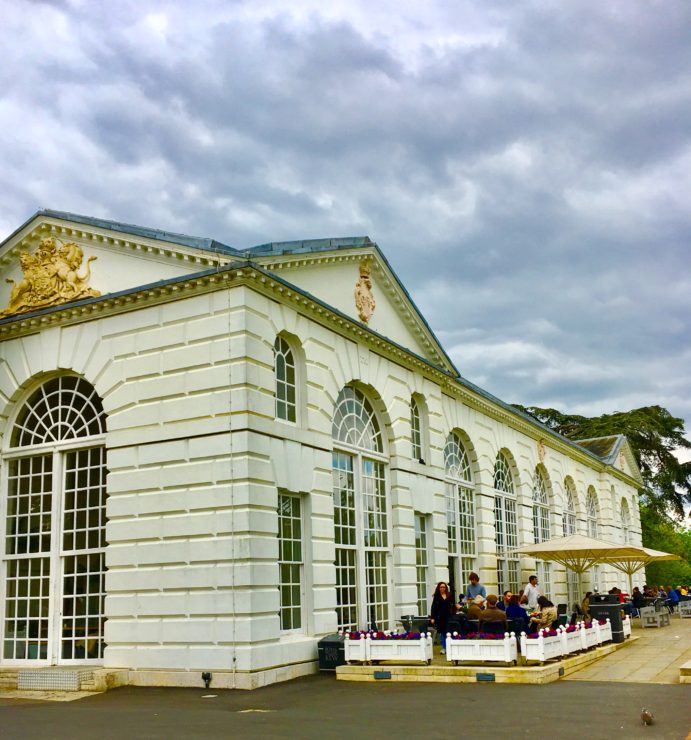 ---
FURTHER INFORMATION FOR VISITING ENGLAND
---
I have lots of great posts all about travel in England to help you plan your visit including tips, itineraries and more. Subscribe below to ensure you don't miss any new posts and get exclusive access to my resource library.
If you are visiting England for the first time you won't want to miss my top 15 tips so you know what to do/not to do when you visit! Also check out my UK packing list so you are prepared for your trip.
For food lovers check out my top 20 dishes to try when you visit.
the best castles to visit and also information about visiting the Holy Island of Lindisfarne.
Inspired to visit the beautiful Yorkshire Dales the setting for Wuthering Heights? Visit Yorkshire
To visit some of the beautiful stately homes in England – National Trust
PIN FOR LATER! A VISIT TO THE ROYAL BOTANIC GARDENS KEW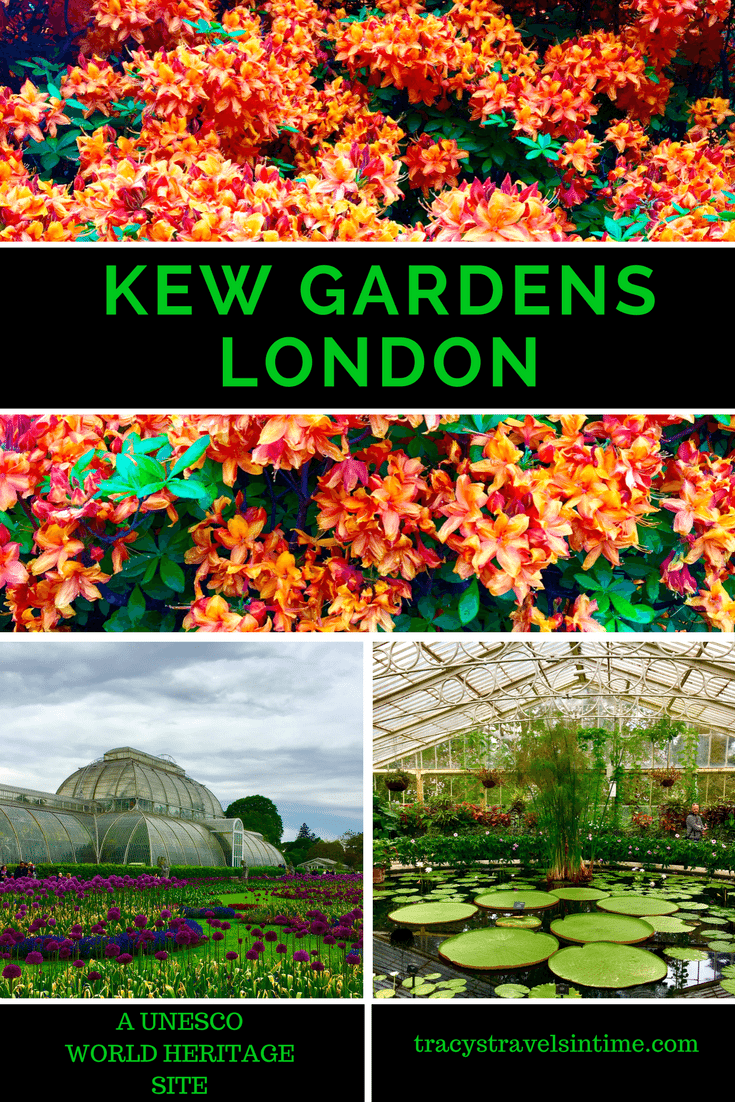 YOU MAY ENJOY THESE POSTS TOO!
CLICK FOR EXCLUSIVE ACCESS TO MY RESOURCE LIBRARY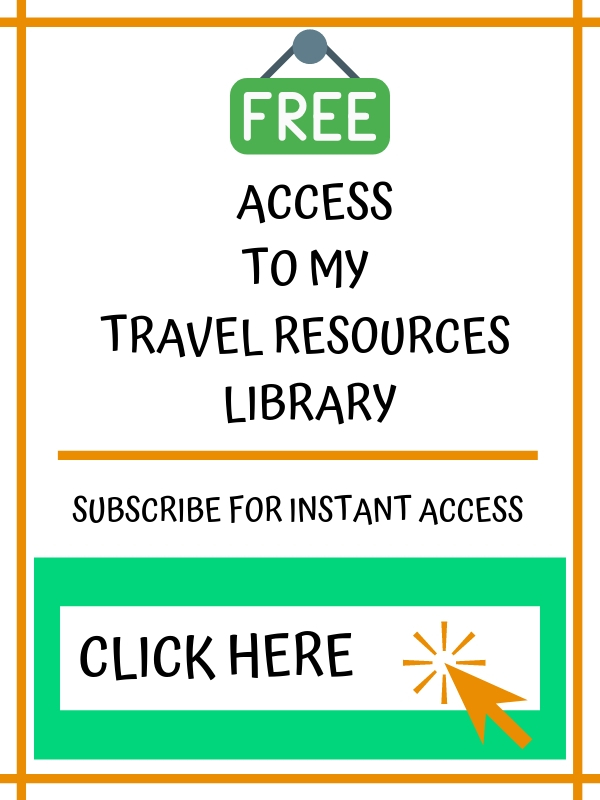 ---
---
This post may contain compensated links. Please read our disclosure for additional information. As an Amazon Associate, I earn from qualifying purchases.