This post may contain compensated links. Please read our disclosure for additional information. As an Amazon Associate, I earn from qualifying purchases.
There are many beautiful cities to visit in England and one of my favourites is York. York is the ideal city for a day trip but is also a great place to base yourself for travels around northern England either by car or train. I asked fellow travel blogger Sinead of Map Made Memories (who actually lives in York ) if she would put together this guide to visiting the city and share some of her insider tips of what to do and see in York.
If you are planning a trip to the UK or if you live in the UK and want to explore more of the country why not join my UK Travel Planning Group on Facebook? You will find lots of tips, resources and ideas to help plan your trip whether it is for a day or a month!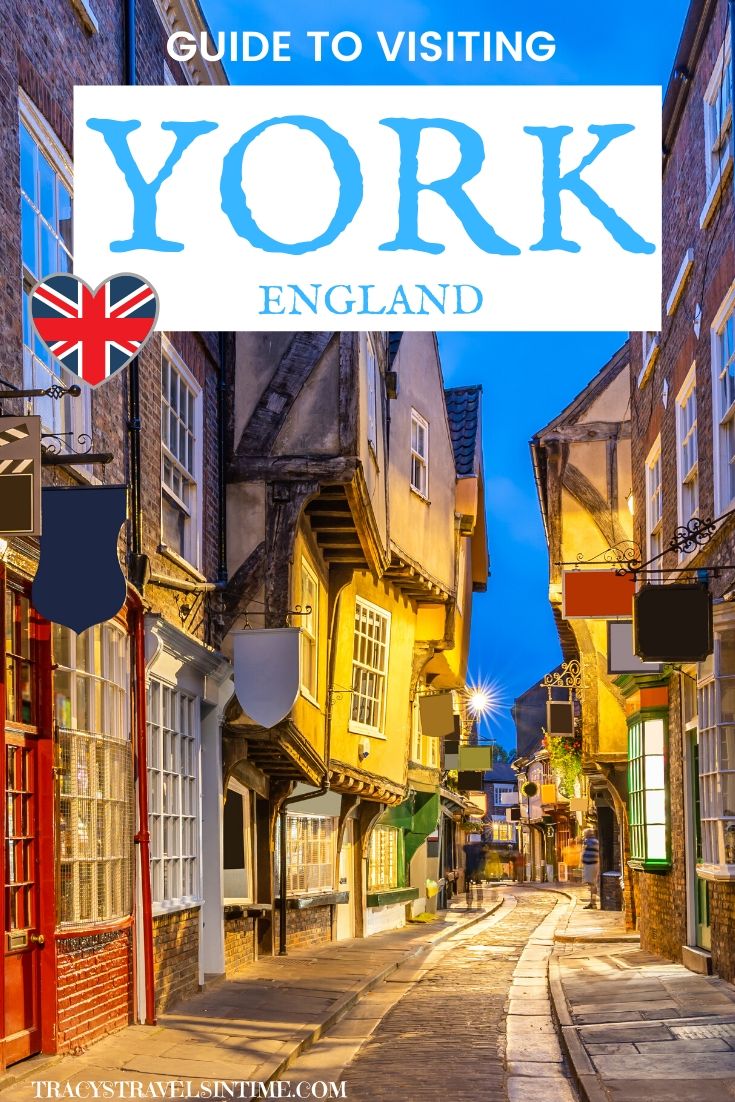 The city of York lies at the heart of England's largest county, North Yorkshire. The historic city has a rich cultural heritage enabling you to visit Roman, Viking, Medieval, Georgian and Victorian sites all in one day. York is a vibrant city with regular festivals and events, world class restaurants and an estimated 365 pubs. It is an ideal destination as it is a small, compact city easily explored by foot.
Top 10 Things to do in York
York Minster
The stunning York Minster dominates the city skyline; buildings inside York's city walls are not permitted to be taller than the famous Gothic cathedral. The ornate, stone carved cathedral was built between the 12th and 15th Century and is famous for its decorated nave and impressive stained-glass windows. The enormous Great East Window is the largest expanse of stained glass in the world.
Visit the beautifully decorated Chapter House containing the seats of the bishops of Yorkshire and the eerie, atmospheric basement Crypt. For a fantastic view of the city of York, tackle the challenging climb of the Minsters' central tower; a muscle burning 275 steps!
There are excellent daily tours available or you can explore York Minster independently. I would recommend allocating time to attend one of the daily services to hear the Minsters' incredible organ and choir.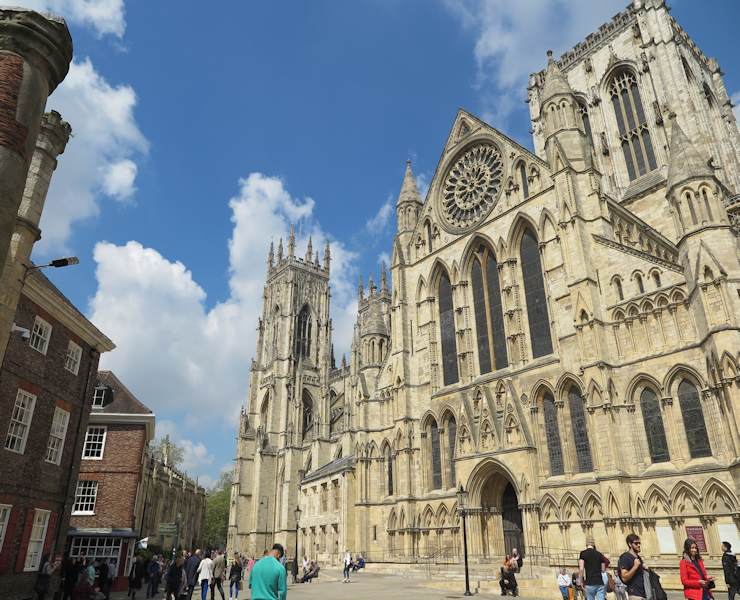 Walk the City Walls
York is encircled by medieval city walls which at two miles long are the longest city walls in England. The impressive stone walls are free to enter and walk and will give you a different perspective of the City of York.
The walls are free to enter and walk and can be accessed (or exited) from any of the four fortified medieval gateways called 'Bars'. You feel like you are stepping back in time climbing the enclosed, narrow stone steps to the walls. Two of the Bars contain small museums about Henry VII and Richard III.
Walking the walls is a great way to escape the crowds and bustle of the city centre and a full circuit takes around two hours to complete. My favourite section is the scenic stretch between Bootham Bar and Monk Bar which winds behind York Minster, providing fantastic photo opportunities.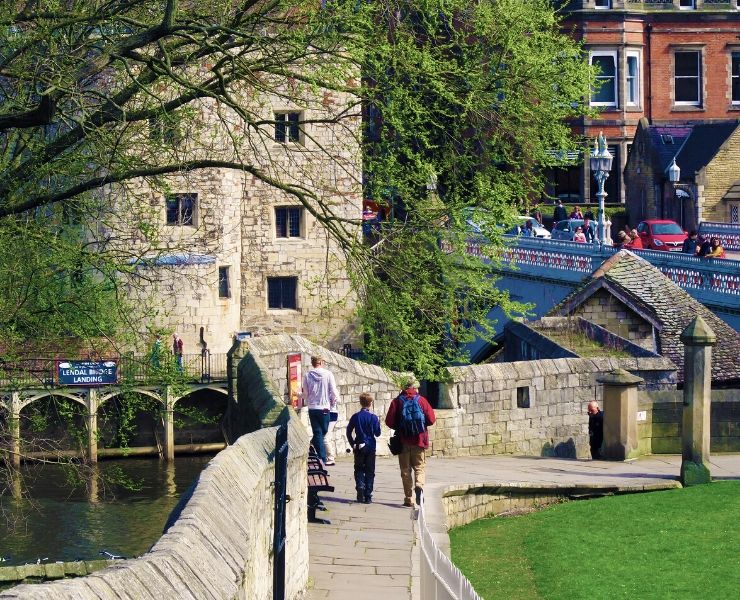 Explore York City Centre
York City Centre is predominantly pedestrianized and is perfect for a wander. The city centre is crisscrossed by narrow alleys (called ginnels in Yorkshire); take one and see where you pop out!
Walk past the black and white Tudor buildings on High Petergate to reach the boutique shops of stone flagged Stonegate; make sure you look up at the fantastic architecture of Stonegate.
Wander the cobbled back lanes of Swinegate and Low Petergate which will bring you to the entrance of the historic Shambles.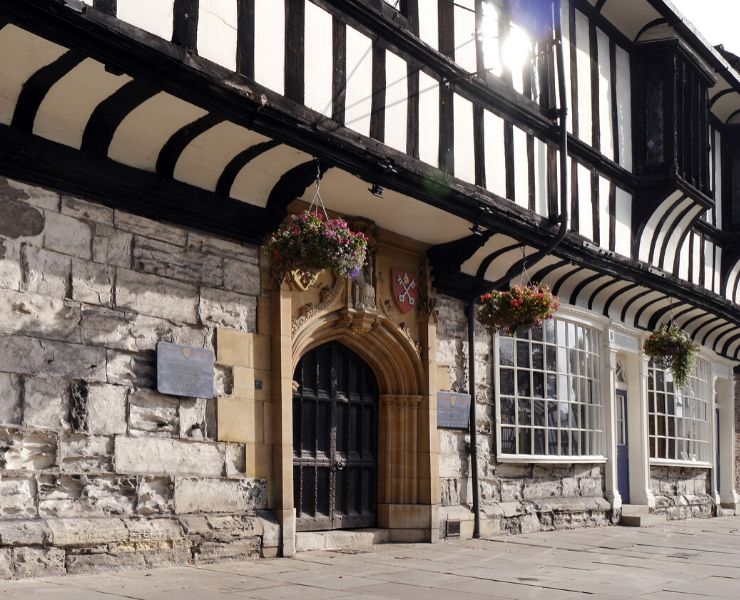 The Shambles
The Shambles has been voted 'Britain's Best Street' and is a short, narrow, cobbled street lined with tightly packed medieval era buildings. The lopsided buildings have overhanging first floors which makes The Shambles a dark and gloomy place! It is an atmospheric street and is said to have been the inspiration for Diagon Alley in the Harry Potter novels.
The cafes and artisan shops of The Shambles today were once the butcher's shops of medieval York and, if you look closely, you can still see the meat hooks hanging from the wooden window ledges.
A hidden gem on The Shambles, missed by many tourists, is the tiny chapel dedicated to York's' only saint, St Margaret Clitherow, who lived on The Shambles in the 16th Century.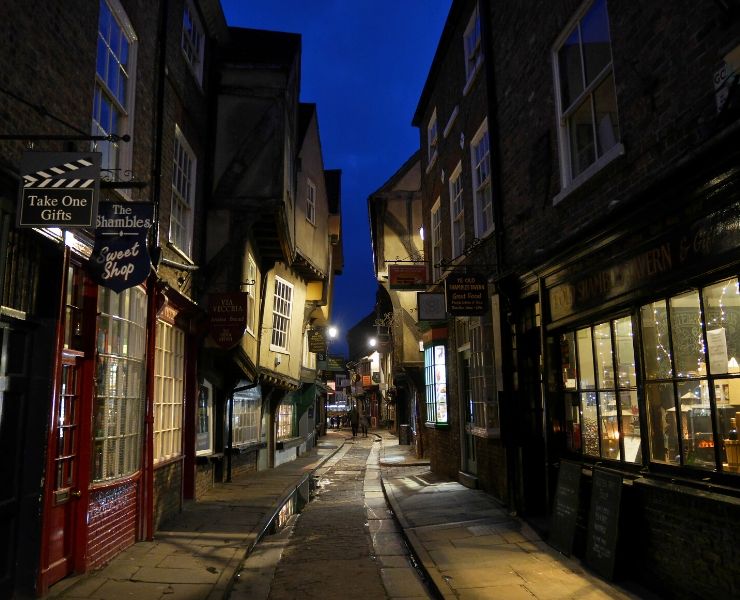 Visit York's historic houses
York is packed with attractive historical buildings from different periods of history.
Tucked behind York Minster on the edge of pretty Deans Park is the stately Treasurer's House. In addition to exploring the house and its collections, you can also join a guided tour to the roof and the basement, allegedly one of the most haunted spots in York.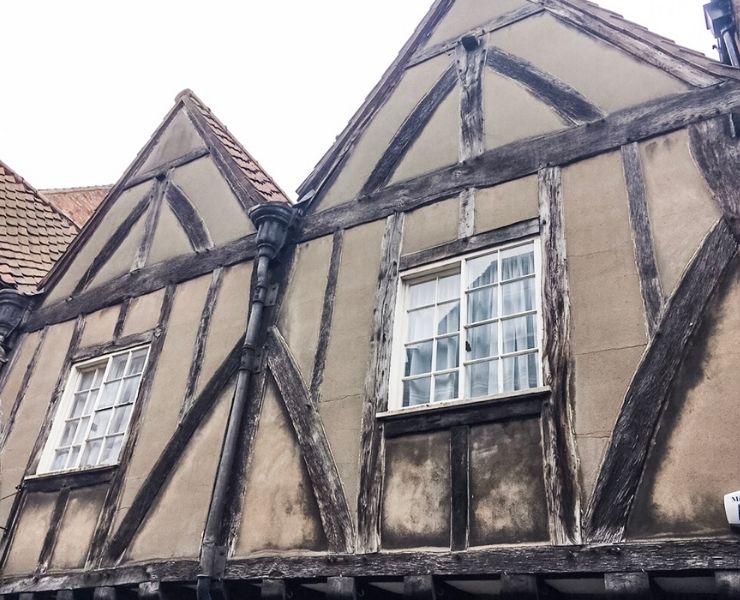 The current Lord Mayor of York lives in the early Georgian era Mansion House on St Helens Square in the centre of York. You can visit the state room, recreated Georgian bedrooms, dining room and kitchen.
Beautiful Fairfax House near Coppergate is my favourite historic house in York. This elegant townhouse is fully furnished as it would have been in the Georgian era. Informative and helpful volunteer guides gladly share their knowledge of the people who lived here and the stories behind the furniture and artwork.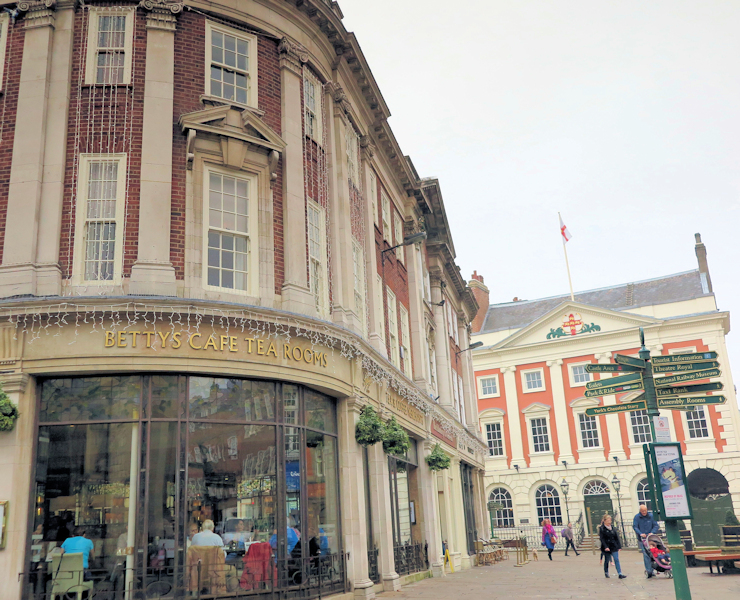 Climb Clifford's Tower
In contrast to the highly decorated historic houses of York is the empty, round stone Clifford's Tower, the remnants of a Norman castle or 'keep'. The ancient tower sits on a small, artificial hill in a city centre car park!
Steep steps lead up to the open keep where storyboards depict what life was like in the Norman era. A further set of cramped stone steps lead to the escarpment which offers fantastic (but windy!) 360-degree views of York.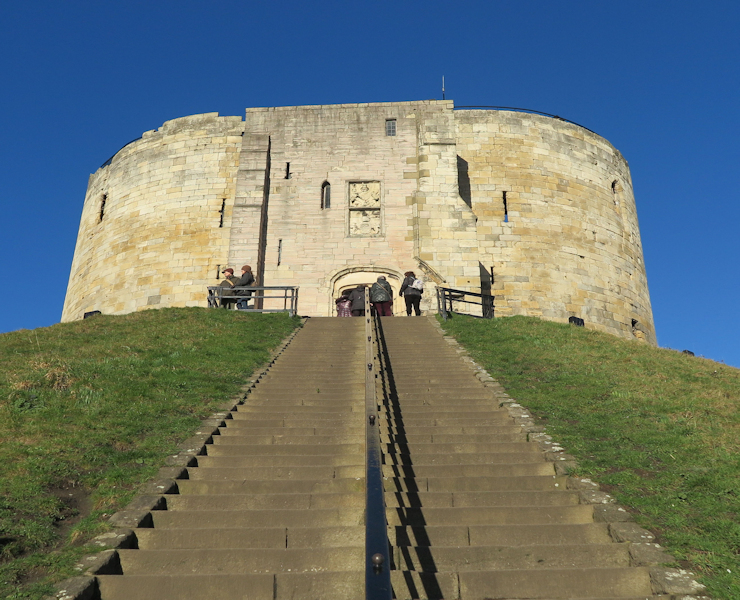 Explore York Museums
For a city with such a rich cultural heritage, it is no surprise that York offers a variety of excellent museums.
York Art Gallery is an impressive gallery housing a collection of paintings, drawings and sculptures (including ceramics) spanning the past five hundred years. The beautiful building itself is worth a visit as is its excellent cafe.
A few steps from York Art Gallery is an original section of a Roman Wall, often overlooked by passing visitors.
One of York's' most popular tourist attractions, Jorvik Viking Centre showcases Viking artefacts found during a four-year dig on this site. The museum visit culminates with a 'taxi cab' ride through a life size Viking settlement which evokes the sights, sounds and smells of the Viking era.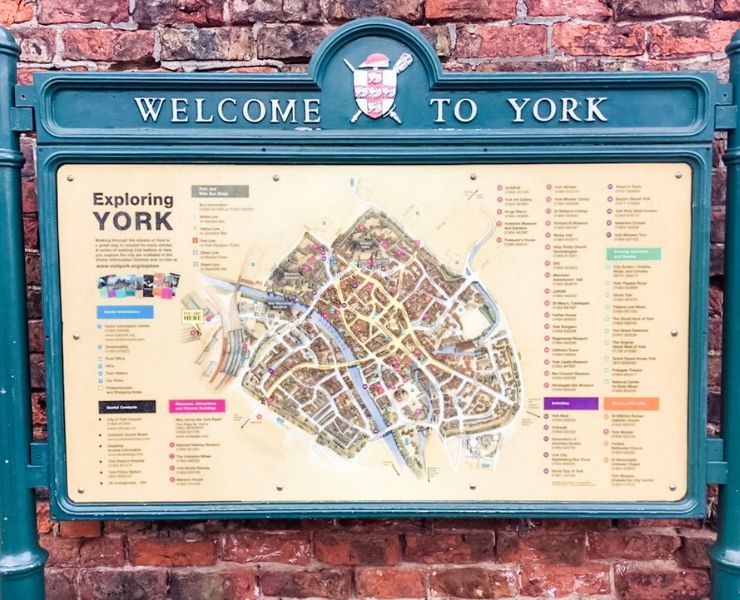 The National Railway Museum
A favourite of York residents, the free to enter National Railway Museum is an enormous and comprehensive museum displaying full size trains and carriages from different historical eras.
You can get up close to Stevenson's iconic 'Rocket', see a cross section of the Channel Tunnel and sit in a Shinkansen carriage.
Admire the luxury of The Royal Train and watch skilled restorers at work in the workshop. Visit the outdoor balcony where you can reenact 'The Railway Children' by waving to the trains entering and leaving York Railway Station.
Located down a ginnel off Stonegate, the restored medieval townhouse Barley Hall displays exhibits about life in the medieval era including a banqueting hall set up for a feast.
The brilliant York Castle Museum is my favourite museum in York. The varied exhibits depict York life from different eras. You can crawl through a World War One trench, visit the swinging Sixties or wander in and out of the shops of the full size, cobbled Victorian Street, Kirkgate, for which this museum is famous.
The Castle Museum was once the courthouse and prison for York and you can visit the eerie cells where imaginative holograms tell you the tragic story of the individuals who were once imprisoned here, including the infamous highwayman, Dick Turpin.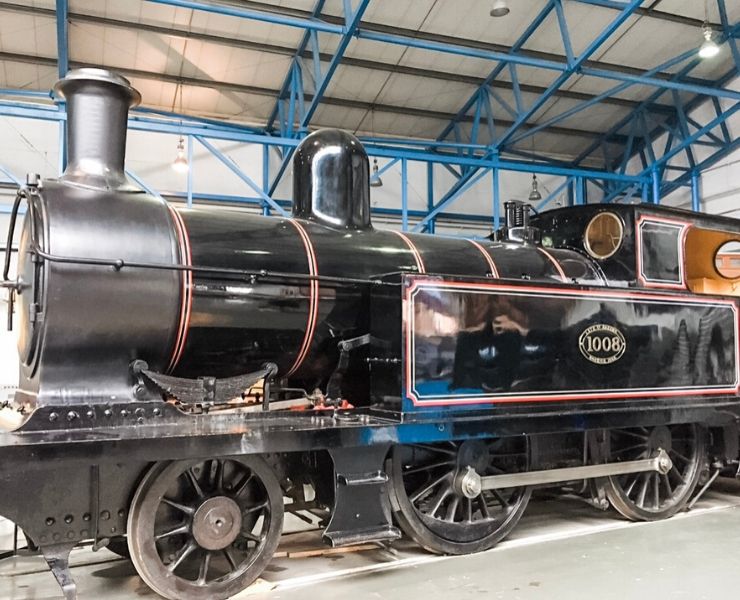 Relax in the parks
Though York is a small city, it has a number of free to access, green city centre spaces. In the gorgeous landscaped Museum Gardens are the ruins of the 11th Century St Mary's Abbey, the 15th Century building, The Hospitium, and the 19th Century Yorkshire Museum.
Don't miss the partially hidden Multiangular Tower, the impressive remains of the 4th Century Roman fortress fortifications that stood on this site.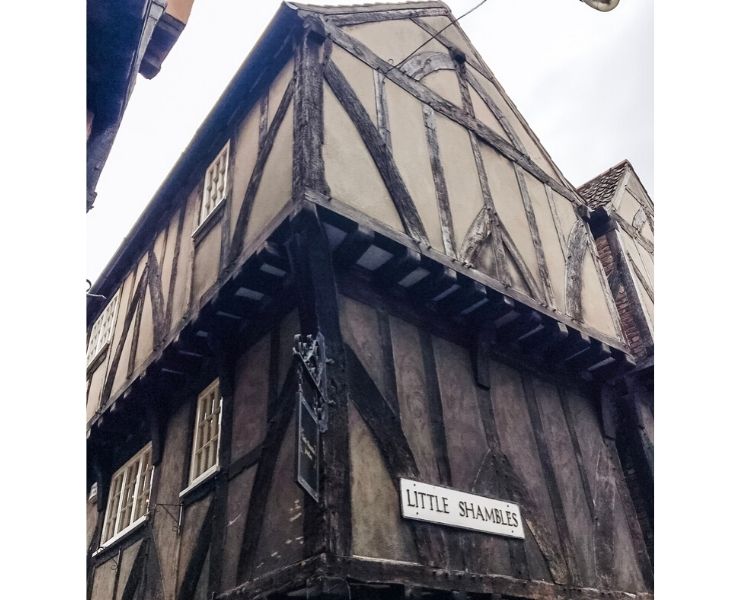 Stroll along the River Ouse
The River Ouse runs through the centre of York and is a popular location for locals to walk, cycle and run. You can stroll up or down river, cross over a bridge and return the other side. The river is not fenced off so do not get too close to the edge!
Take a short sightseeing boat trip on The Ouse or you can even hire your own 'Little Red Boat,' available to hire by the hour.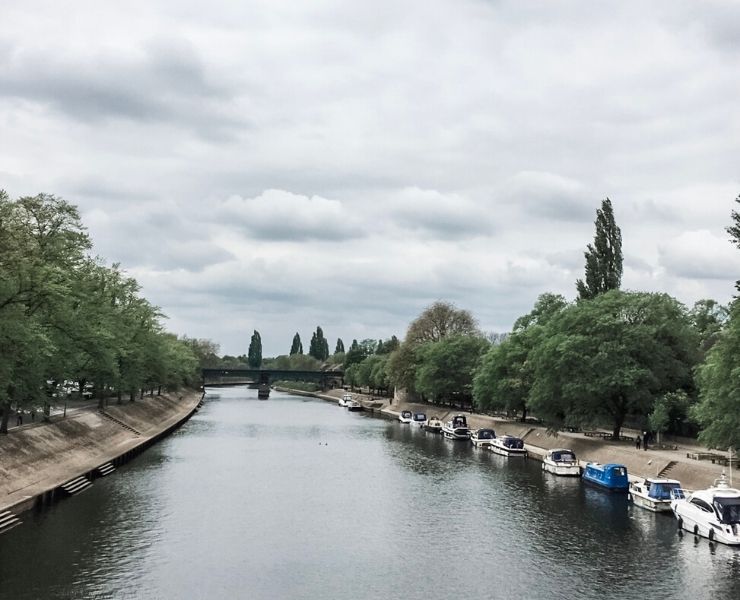 Enjoy a hearty Yorkshire dinner
York is packed with great restaurants, independent cafes and pubs.
For a cup of Yorkshire Tea and a Fat Rascal (a sultana and cherry Yorkshire cake), visit the iconic Bettys Tea Rooms. Enjoy your tea in fine china served by bow tied waiters, usually accompanied by a grand piano. Bettys is a York institution and though you may have to queue to get in, it will be worth it!
For a pint with a twist, visit the Roman Baths Pub where after your pint or dinner, you can descend into the basement to see the remains of a Roman bathhouse.
You are spoilt for choice if you like dinner with a great view. The Judges Lodgings, a Georgian era house, now a hotel and restaurant, has a superb view of York Minster from its rooftop lounge. On a sunny day, the view of the Minster from the pretty garden of the Lamb and Lion Pub is stunning.
However, for my favourite view of York, head to the top floor of the craft beer pub, The Market Cat on Newgate Market. The large windows of The Market Cat frame the Minster in its entirety as well as the undulating rooftops of the historic Shambles.
For something completely different, cosy up and share a long bench with other diners at the medieval ale house, The House of Trembling Madness. Located above a craft beer shop on Stonegate, this award-winning pub unique and is well worth a visit.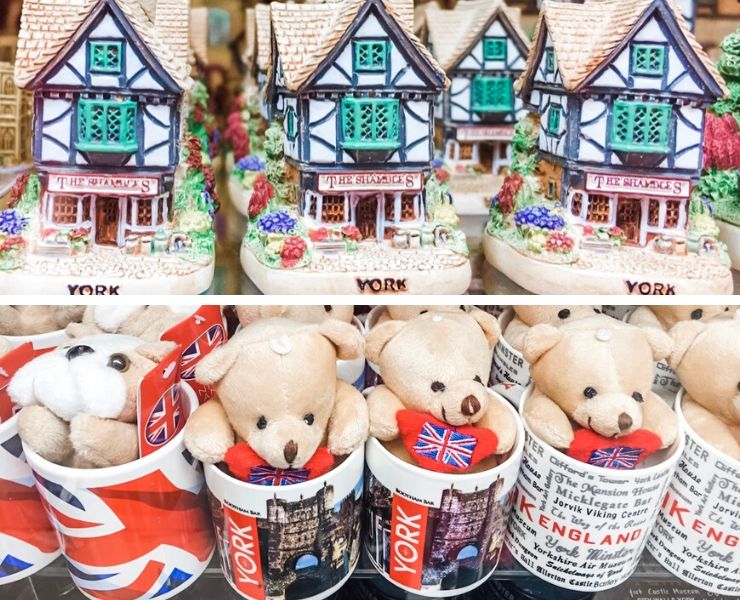 ENJOY YOUR VISIT TO YORK
There is so much to see and do in York that all ages and interests will be catered for. You will be planning a return trip before you leave!
If you like friendly hospitality, stunning architecture, interesting attractions and quirky sights you will love York.
So, what are you waiting for?
ESSENTIAL INFORMATION TO PLAN YOUR VISIT TO YORK
How to get to York
York has excellent air, rail and road links. The international Leeds Bradford airport is a one-hour drive from York city centre. London is just two hours away by train and Edinburgh is three hours by train and together, they make York an ideal stopover on a journey from London to Scotland.
Check out the trainline for prices and time of trains to York.
Recommended tours
If you enjoy taking tours I recommend the following options from Get Your Guide.
A 90-minute walking tour from the dawn of Christianity to the birth of the Kit Kat. Find out why York is still a city with Viking mud on its boots and a taste of cocoa in the air.
This walking tour is a must for any and all Harry Potter fans. Explore the exquisitely magical world that Harry and his friends found themselves in, on this amazing 2 hour walk.
Explore York's chocolate history at York's Chocolate Story. Learn about the origins of chocolate and about York's founding confectionery families.
Map of York (showing the must-visit places and eateries)
RELATED POSTS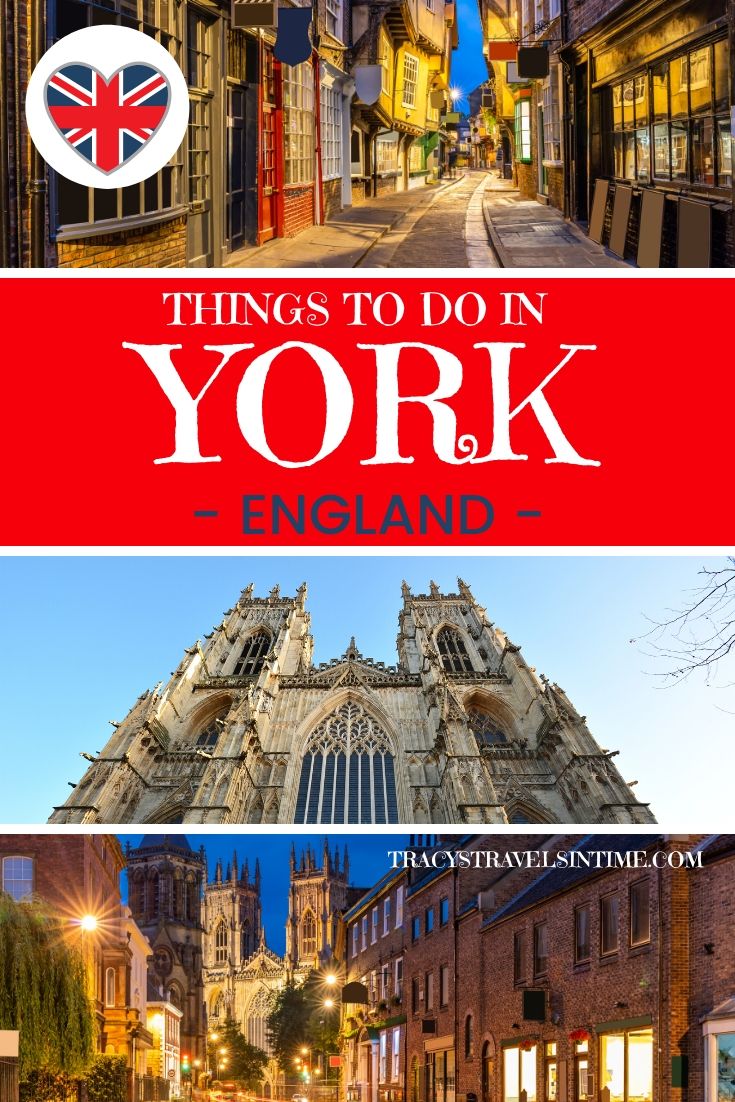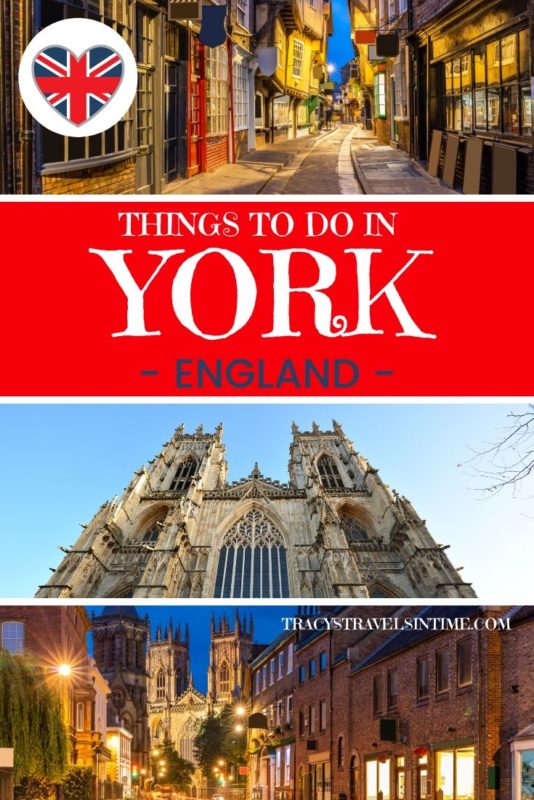 Meet the author – Sinead Camplin
Sinead Camplin is the founder of Map Made Memories, a Yorkshire based family travel blog which aims to inspire and promote affordable family travel in the U.K and worldwide.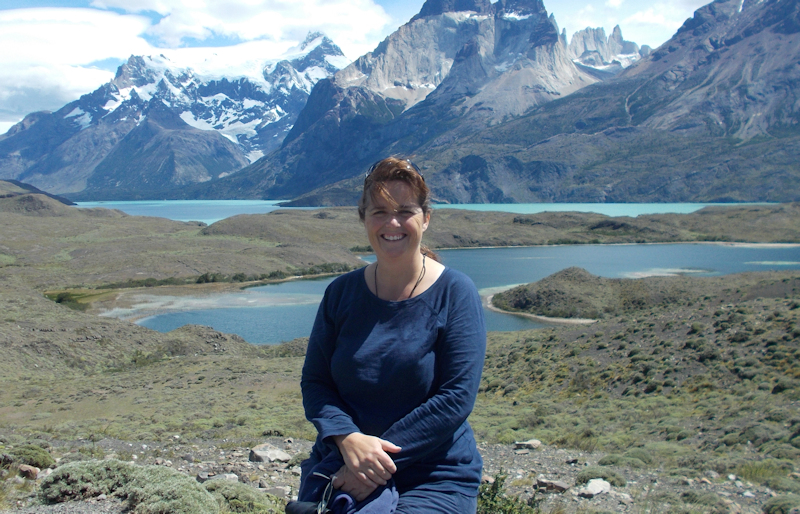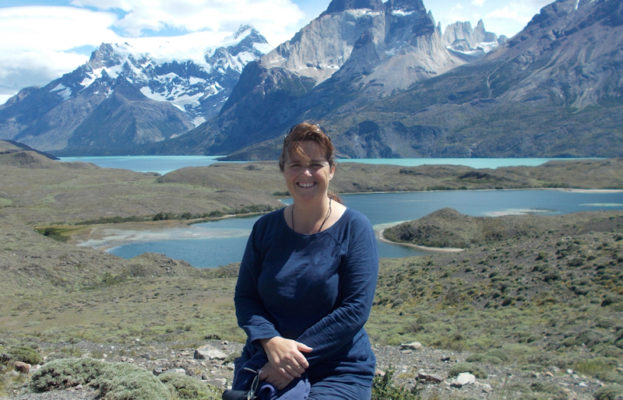 This post may contain compensated links. Please read our disclosure for additional information. As an Amazon Associate, I earn from qualifying purchases.
Over the last 50 years I have lived and worked in 7 countries on 4 continents and travelled to many more. I enjoy exploring and learning about new places and meeting people on my travels. History, reading, photography, nature and wildlife are my interests and I am ALWAYS researching and planning my next trip (preferably by train)
With a lifetime of travel experience, and a network of friends all over the world, I share genuine insider guides, recommended best book lists and train journey inspiration to help YOU travel authentically to some of the most beautiful places on earth.
Come and join me as I travel the world one country (and train journey) at a time!