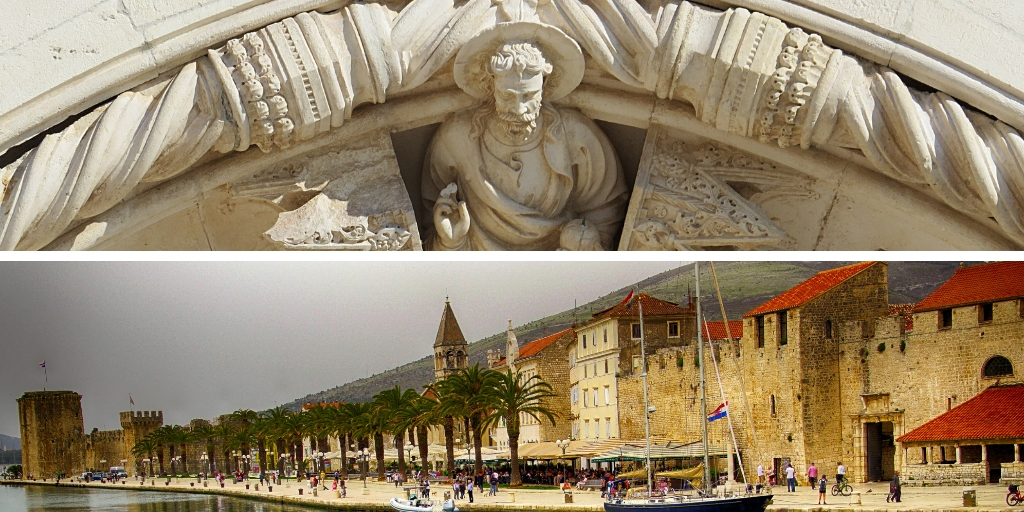 While in Croatia visiting Trogir and Sibenik is a very doable option from Split. They are both UNESCO World Heritage Sites  (in Šibenik its the cathedral that is listed) and well worth visiting if you have the time. I will give more information at the end of the post about getting from Split to Trogir and Split to Sibenik.
---
THINGS TO DO WHEN VISITING TROGIR
---
Trogir is only 30 kms from Split and although it is possible to catch a bus* from Split to Trogir we visited as an add on to a tour of the old town of Split. This meant that we were transported to Trogir, shown around and then left to explore for an hour or so then taken back to Split! It wasn't long (about 2 hours)but it was enough to get a sense of the place.
* The majority of buses travelling to Sibenik and Zadar pass through Trogir.
Trogir was inscribed on the UNESCO World Heritage List in 1997. It is a lovely example of an urban settlement that has been added to and developed throughout its history. From the Hellenistic period through Roman times to Venetian rule there are examples of Classic, Romanesque, Renaissance, and Baroque buildings. To quote UNESCO it is 'a remarkable example of urban continuity'! It is one of the best preserved medieval cities in Europe.
The town is surrounded by walls built in the 15th century – it takes about 30 minutes to walk around Trogir. We did get lost in the narrow alleyways somehow! One the other side of the town is the port where we stopped for a huge ice cream ahem some refreshments.
The main buildings are the 15th century town hall the Cathedral of St Lawrence with its very impressive Portal of Radovan. I didn't manage to get a decent photograph of as there were so many people constantly standing in front of it. Even the school is an impressive building!
I apologise as these photographs aren't the best but it was like a zillion degrees in the shade so I was wilting ever so slightly!
---
THINGS TO DO WHEN VISITING  ŠIBENIK
---
We visited Šibenik at the end of the day visiting KrKa National Park. It was literally a quick stop to look at the Cathedral of St James as this is the UNESCO World Heritage Site. We also had to find our own way back to the coach which was a whole different story.
Anyway we had all come to see the Cathedral….we couldn't see inside it as someone had decided to hold their wedding there that very afternoon!
The Cathedral is special because over the 105 years it took to be built 3 different architects were involved and it ended up being built in a blend of Gothic and Renaissance forms (very successfully too say UNESCO who know a bit (read a hell of a lot) more than I do about Gothic and Renaissance art/architecture etc!)
It is build entirely of stone – just stone…like a giant lego construction. No mortar – its held together by well cut blocks! It also has a very impressive portal apparently in competition with the one in Trogir – trying to out-portal each other (probably not a lot of entertainment in the middle ages).
There is also a rather interesting frieze around the Cathedral. It consists of 71 faces of men, women and children (I thought it was a bit creepy to be honest!)
---
TIPS WHEN VISITING TROGIR AND 
ŠIBENIK
---
Those were our visits to Trogir and Šibenik! We added both visits onto the end of other excursions but it wasn't cheap. I think if I was going to recommend one of them I would definitely say Trogir. If you are into history and architecture then try to get to both.
Alternatively you can travel from Split to either town quite easily by bus – Sibenik is 88 kms from Split while Trogir is a mere 30 kms away. Click this link for information about the bus from Split to Sibenik.
The bus takes approximately 1 1/2 hours along the coastal road.
To travel from Split to Trogir by bus click this link. This trip takes 30 minutes.
---
If a tour is more your thing book one of these great options to Trogir and Sibenik!
---
---
UNESCO WORLD HERITAGE SITES
---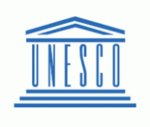 As I mentioned previously they are both UNESCO World Heritage Sites.
You can read about them on the official UNESCO site – the Cathedral of Sibenik and Trogir.
---
Pin for later – Visiting Trogir and Sibenik
---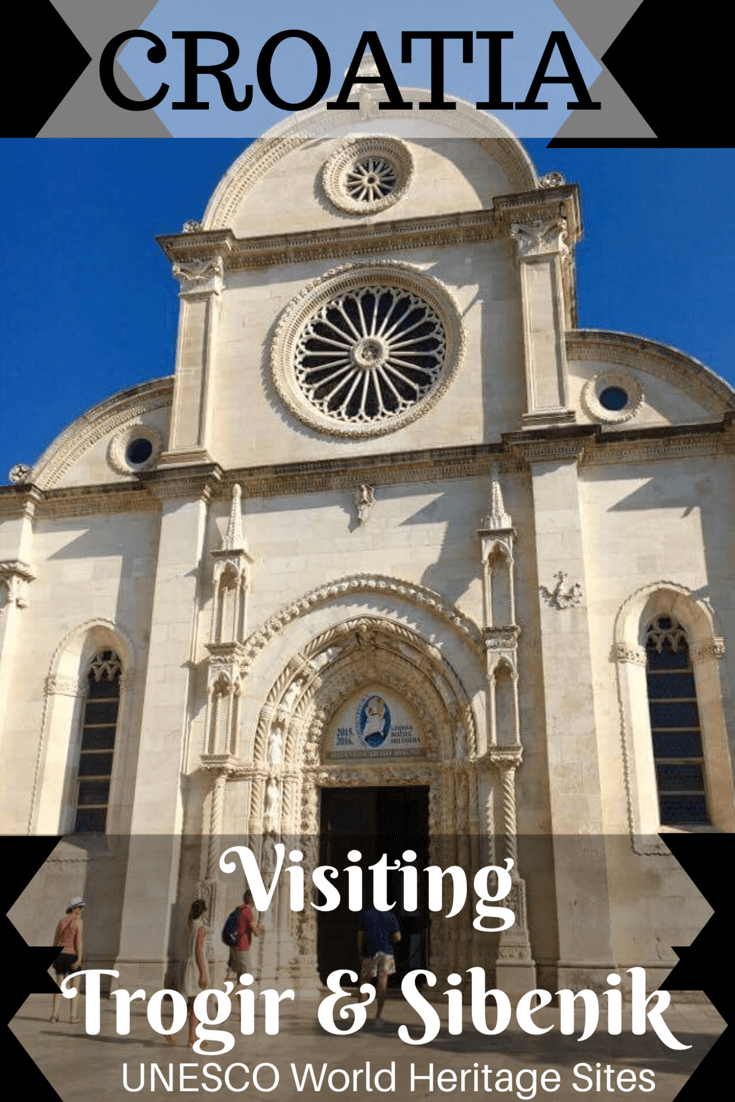 ---
RECOMMENDED READING ABOUT TROGIR AND SIBENIK
---
---
Have you been to many UNESCO World Heritage Sites? Do you have a favourite?
---
Working my way around the globe for 30 years – teacher, traveller, and train lover. Sharing authentic experiences from my travels and life as an expat in Australia.