This post may contain compensated links. Please read our disclosure for additional information. As an Amazon Associate, I earn from qualifying purchases.
Bath is one of the most popular cities for visitors to the UK. Nearly half a million people visit every year with day trips from London accounting for many of those choosing to explore this historic and beautiful English city. I love visiting Bath for a day trip (it is an easy
day trip from London by train
) though it is definitely worth staying for longer if you have time. With so many things to do and see in the city I have asked fellow travel blogger Laura from
Country Girl Explores
to share her
top 10 things to do in Bath.
If you are planning a trip to the UK or if you live in the UK and want to explore more of the country why not join my UK Travel Planning Group on Facebook? You will find lots of tips, resources and ideas to help plan your trip whether it is for a day or a month!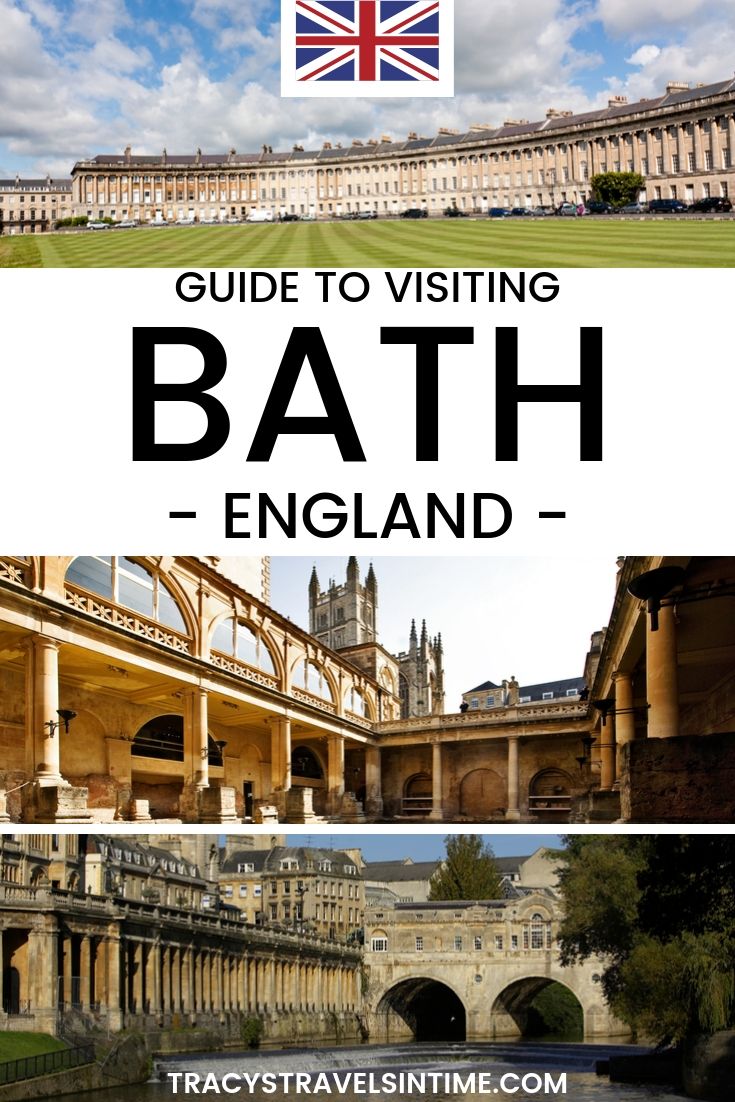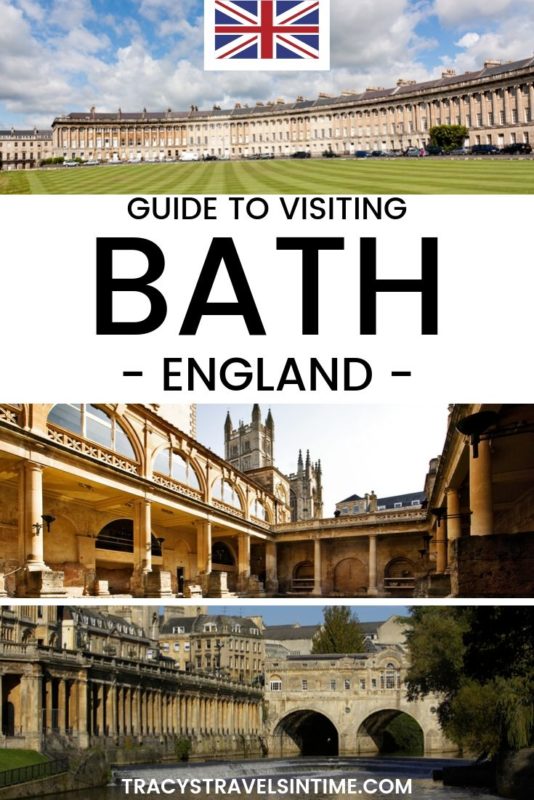 TOP 10 THINGS TO DO IN BATH
The beautiful and historic city of Bath is one of the most popular cities in England. With Roman legacy, stunning Gregorian architecture and quintessentially English character and charm, there's so much to do and see in this stunning UNESCO World Heritage Site.
Explore Bath by Foot on the Mayor's Guide Walking Tours
One of the best and also free things to do in Bath is by far the
Mayor's Guides Walking tours
. These tours are unlike other free walking tours as you're not expected to tip and name your own price at the end of the tour. The walking tours are extremely informative and visit all of the top sights in Bath, it also gives you the opportunity to get your bearings and find your way around the city after the tour. Bath isn't a big place so it's easy to walk everywhere! The walks take place every day of the year, except Christmas Day and starts outside of the Roman Baths. On Sunday to Friday the walks begin at 10.30am and 2pm and on Saturday at 10.30am only.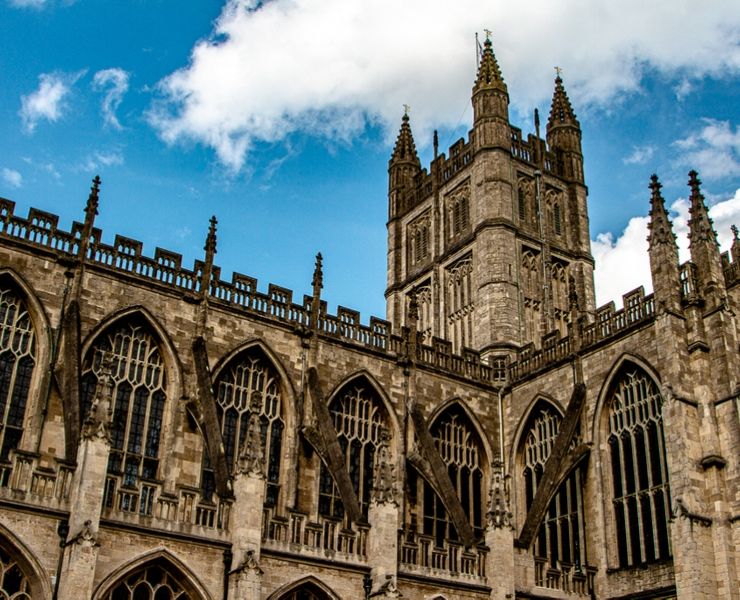 Experience what life was like for the Romans at the Roman Baths
No trip to Bath would be complete without a visit to the Roman Baths! If you love history, the beautifully preserved baths should not be missed. The Roman Baths museum is full of interesting information about historic Bath and also comes with an audio guide if you want to learn more. If you get chance, you can also join a
guided tour
of the
Roman Baths
which I'd highly recommend. The guides make it easy to image what it would be like in the Roman times. At the end of the tour, there is also an opportunity to drink the hot springs water which is certainly a unique experience. The
Roman Baths
are open every day, except 25
th
and 26
th
December. The opening times vary throughout the year, and include special late evening entry during mid-June, July and August. Consider purchasing
skip-the-line tickets
if you don't want to wait to enter the Roman Baths as they can be very busy particularly during the summer months,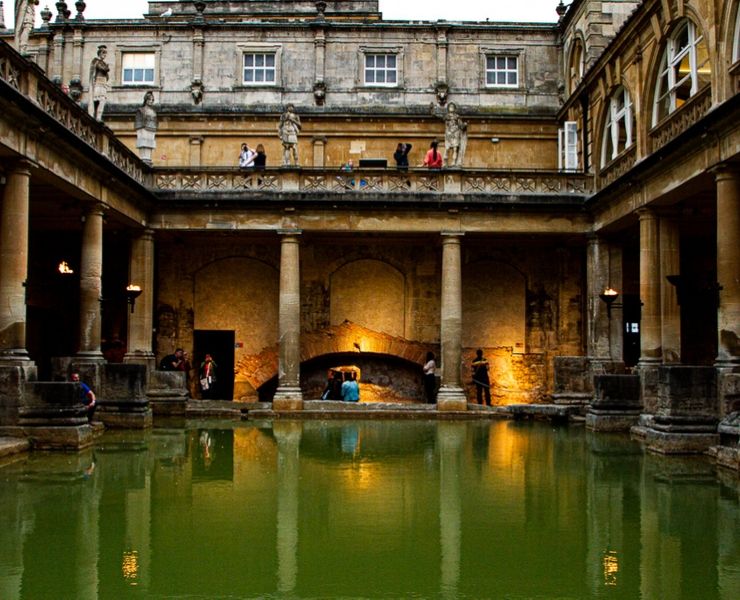 Explore the River Avon and Parade Gardens
For beautiful scenery a stroll along the River Avon in Bath is the perfect way to pass some time. Parade Gardens occupies a triangular site bordered by the River Avon. The delightful two-and-a-half acre gardens are Bath's most popular pleasure grounds. They give fine views of Pulteney Bridge and the weir, especially from the colonnade which was built early in the last century. Entry to Parade Gardens is £2 where you can sit by the river and people watch to your hearts content, soak up the atmosphere and admire the views. If you want to view Bath from a different angle, you can always take to the waters and experience Bath on a wide range of
relaxing river cruises
.
READ MORE – 12 beautiful English villages and towns you have to visit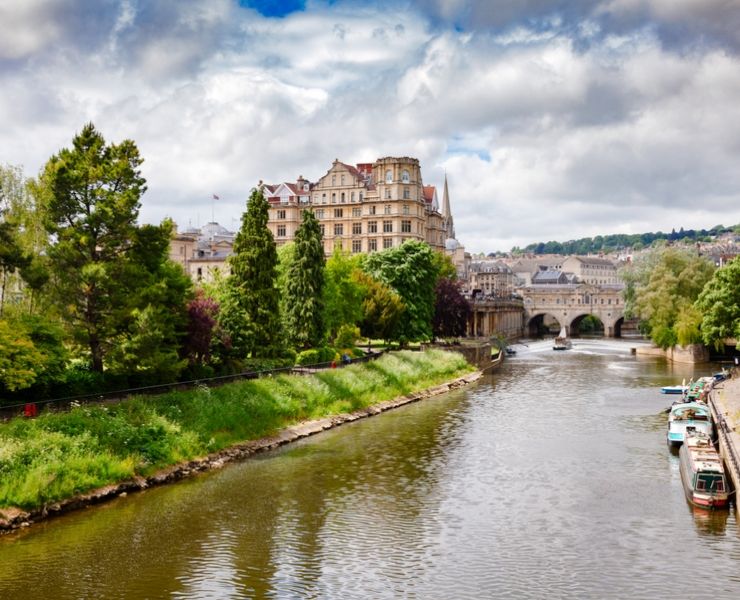 Completed in 1774,
Pulteney Bridge
brings a touch of Italy to Bath. Inspired by
Ponte Vecchio in Florence
and lined by shops on both sides, it is one of only four such structures in the world so it's well worth a visit. The romantic and beautiful bridge is best viewed from Parade Gardens and it is one of the most photographed examples of Georgian architecture in the city.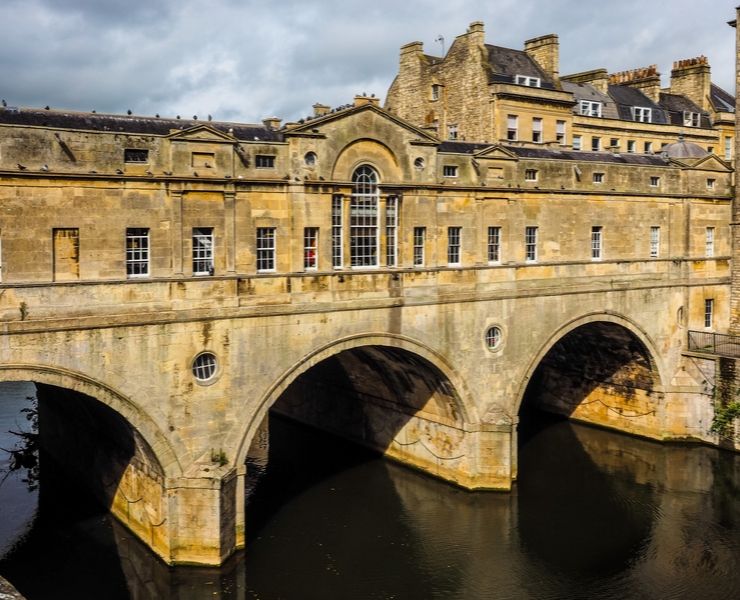 Admire the architecture and skyline views from Bath Abbey
Bath Abbey
is an absolutely stunning building and there has been a place of worship in this very spot for more than 1,000 years. King Edgar, the first king of all England, was crowned here in 973. The Abbey has magnificent stained-glass windows, columns of honey-gold stone and some of the finest fan vaulting in the world, create an extraordinary experience of light and space. Enjoy beautiful views of the city very the very top with Tower Tours. The tours run every day except Sunday and offer the chance to go behind the scenes, visit the Abbey bell and ringing chamber, sit behind the clock face and stand on top of the Abbey's vaulted ceiling. The Abbey is currently undergoing renovation inside but you can still visit, it's recommended you give a donation on entry.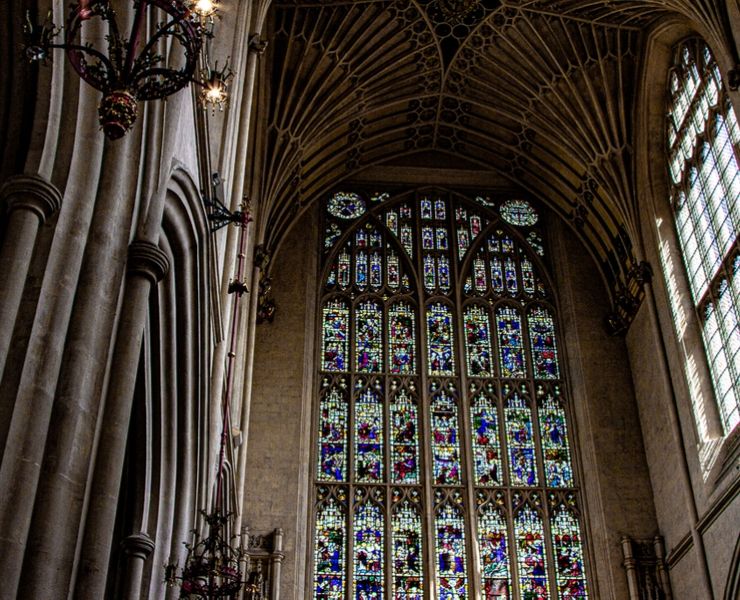 In a tiny shop, right next to Bath Abbey is one of the most amazing fudge shops, in fact there are a couple of homemade fudge shops around the area. A stroll down the tiny side streets can reveal some of the most incredible places. In
Fudge Kitchen
, you can watch the fudge been made right in front of your very eyes and the lovely staff members explaining what they're doing but best of all, you can sample the fudge which tastes absolutely delicious.
The Royal Crescent is a row of 30 terraced houses laid out in a sweeping crescent in the city. The houses were built between 1767 and 1774 and they are among the greatest examples of
Georgian architecture
to be found in the United Kingdom. No.1 Royal Crescent was the first house to be built and is now a museum. No. 1 Royal Crescent provides you with an opportunity to look beyond the Crescent's famous Palladian façade and see what life was like for the wealthy and their servants in eighteenth-century Bath.
READ MORE – The Ultimate UK bucket list – 100 places to visit in England, Scotland, Wales and Northern Ireland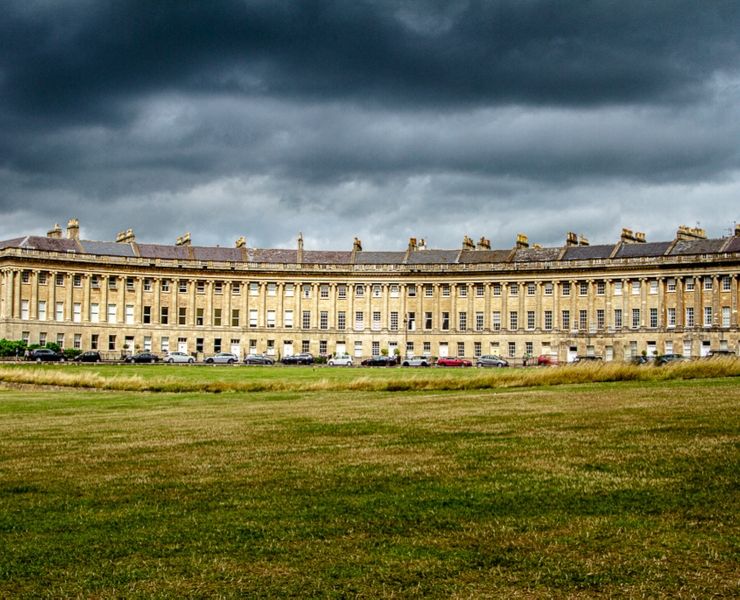 Party in the 18th Century at the Assembly Rooms
Experience what life was like for the rich in the eighteenth century at the magnificent
Assembly Rooms
. The Assembly Rooms were at the centre of the social scene during the eighteenth century, when the Ball Room, Octagon, Tea Room and Card Room would have been used for dancing, card playing, tea drinking and conversation. The world-famous Fashion Museum is also located in the Assembly Rooms, along with a friendly cafe and a carefully curated gift shop with an extensive range of fashion books. The Assembly Rooms are still used for functions today so plan your visit accordingly.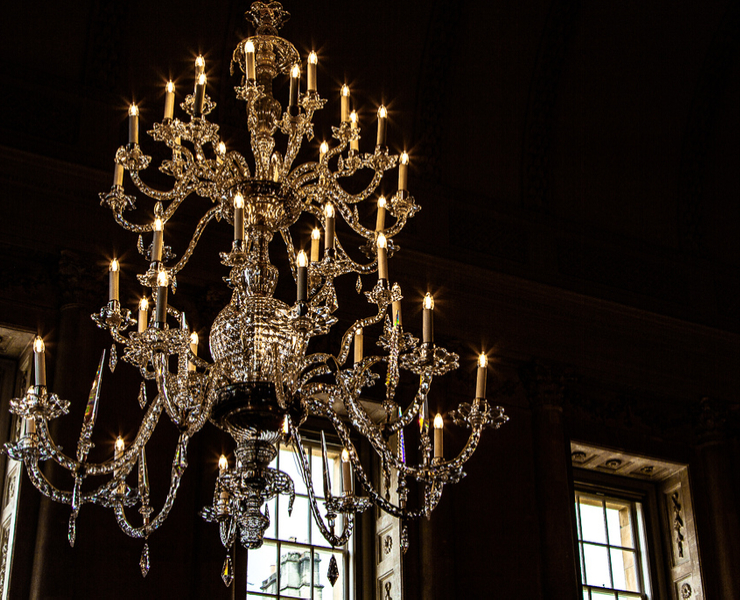 Relax at the Thermae Bath Spa
You might not be able to take a dip in the historic Roman Baths these days but you can still experience the natural hot spring water like the Roman's did in an ultra-modern spa with rooftop thermal pool at
Thermae Bath Spa
. This one-of-a-kind complex brings the spa into the twenty-first century, with lovely treatments, relaxation spaces and a spectacular rooftop pool offering 360-degree views of the city.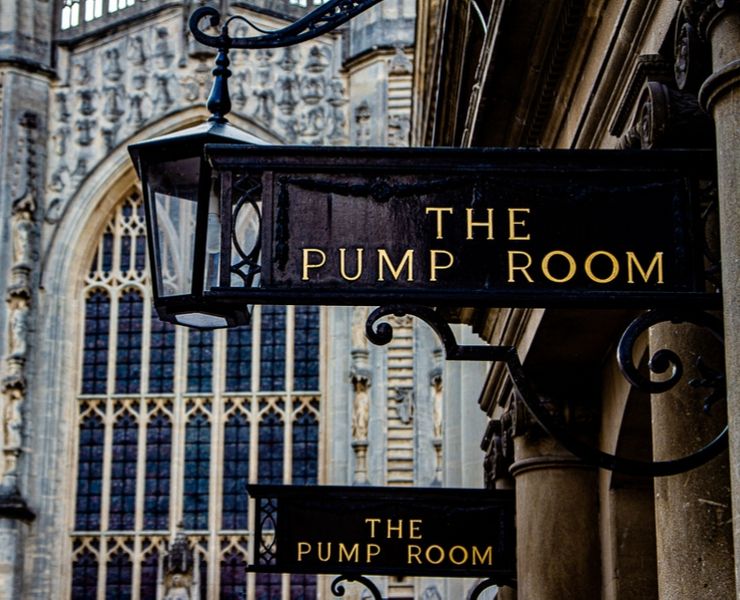 Walk in the footsteps of Jane Austen
Jane Austen
made Bath her home from 1801 to 1806, during this time, the city was a thriving spa resort, popular with fashionable society. When visiting Bath, you can retrace Jane's steps and discover the same elegant yet vibrant city which provided inspiration for two of her six published novels, Northanger Abbey and Persuasion. You can join a Jane Austen walking tour to learn more about Bath in the time of Jane Austen, visit the places that inspired her writing and learn more in the
Jane Austen centre museum
. Bath should be on everyone's bucket list to experience English culture and history at its absolute finest. Step back in time as you stroll the streets of this historic city, perfect for a day trip but there's so much to do here, I'd recommend staying a little bit longer.

Thank-you Laura for sharing your
Top 10 things to do in Bath
. Read more about Laura and her blog
Country Girl Explore
in the author box at the end of this post. I agree wholeheartedly with Laura – if you can stay for a night or two in Bath it is worth it. Below you will find my recommendations for accommodation in Bath, where to eat in Bath, my favourite tours to (and in) Bath, books to read before your visit and lastly a map showing the locations of all sights, hotels and eateries mentioned in this article.
WHERE TO STAY IN BATH
If you decide to spend a night or more in the city of Bath there are lots of great accommodation options to choose from in the heart of Bath ranging from budget to luxury.
Luxury accommodation in Bath
The Gainsborough Bath Spa
This 5* hotel in the centre of Bath is the only hotel in the UK with access to naturally heated thermal waters within its Spa. Relax and enjoy this luxury accommodation which also features a restaurant and bar. Consistently rated for its friendly staff, excellent location and facilities the
Gainsborough Bath Spa
is the perfect choice for those looking for a luxury stay in Bath.
Mid-range accommodation in Bath
Eight
Ideally located to explore Bath
Eigh
t is a small intimate hotel perfect for a weekend break for two. With an excellent restaurant as well as a choice of buffet or a la carte breakfast this hotel receives consistently top reviews for an exceptional overall experience.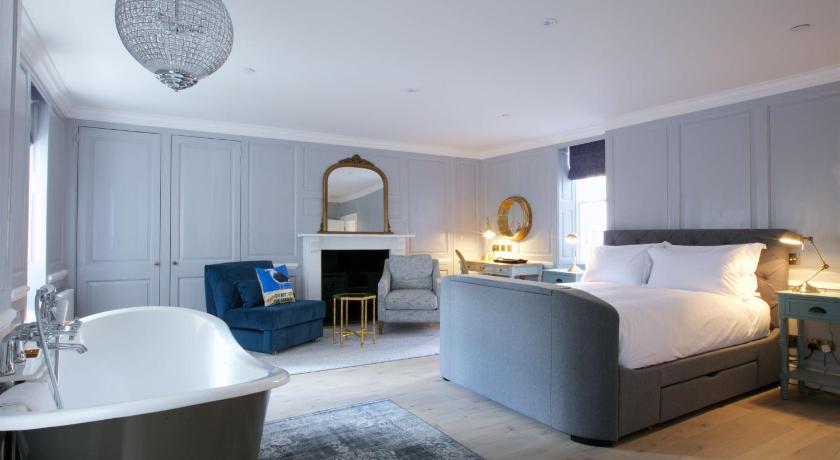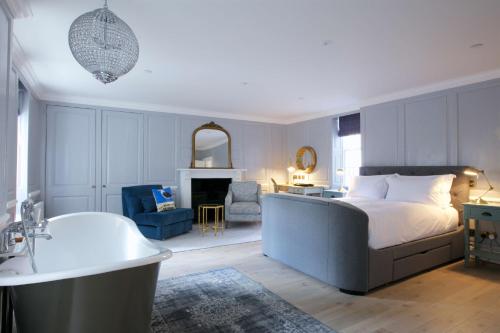 Budget accommodation in Bath
Z Hotel Bath
Located opposite the Bath Theatre Royal and only 200 meters from the Roman Baths the
Z Hotel Bath
is a great option for couples and families offering good value for money.
If these hotels are not quite what you are looking for click here for the best deals for hotels in Bath available on TripAdvisor
WHERE TO EAT IN BATH
Bath's culinary scene is outstanding with teahouses, bakeries, breweries, farmer's markets, Michelin star restaurants and more to tempt your tastebuds. There are
numerous food tours
you can also take if you would like to learn more about the food and drink scene in Bath. If you are visiting Bath for a few hours or on a day tour I would recommend lunch at Sally Lunn's.
Sally Lunn's Historic Eating House & Museum
Probably the most well know eatery in Bath is Sally Lunn's Historic Eating House (and museum) The building is one of the oldest houses in Bath and is the home of the Bath bun which was first created in the kitchens by Sally Lunn in 1680. Located in the centre of Bath (4 North Parade Passage) near the Baths, Abbey and tourist information centre they are open all year except Christmas Day and Boxing Day. Do bear in mind that Sally Lunn's is very popular and busy between 12 and 3 (you may have a short wait for a table) but if you are staying in Bath I recommend booking an evening candlelight dinner.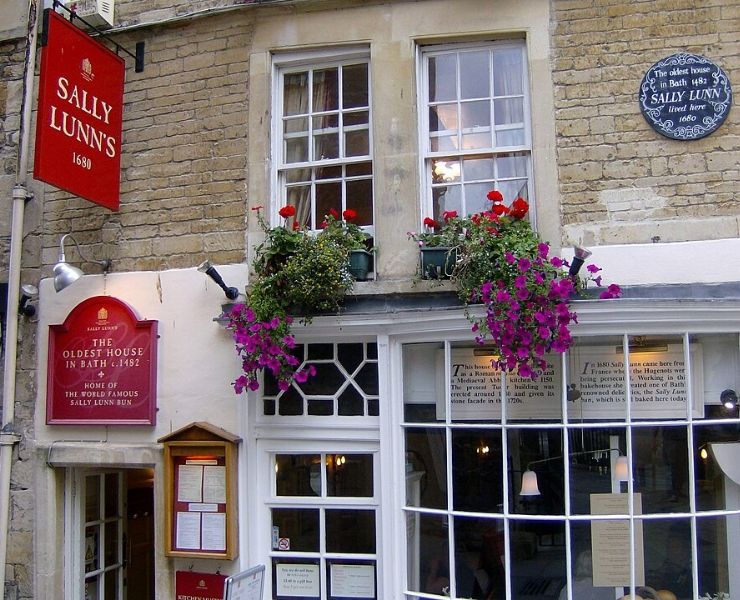 TOURS TO BATH FROM LONDON
As well as tours highlighted above it is possible to travel to Bath as part of a tour. There are many advantages of taking a tour especially if you are pushed for time as you can combine a visit to Bath with some of the other top sights in the area or on the way to the city including Stonehenge, Windsor Castle and the Cotswolds. I have selected some of the best tours available through
Get Your Guide
(my tour operator of choice due to the ability to pay in a number of currencies, access tickets on my mobile phone and the ability to cancel the majority of tours up to 24 hours before – though do check individual tours as this may vary)
Stonehenge, Bath, Lacock & Avebury Full-Day Tour from London
Join a 10 hour day tour from London to some of England's most popular sites including mysterious Stonehenge, the Georgian city of Bath, and Avebury's standing stones. Enjoy a short stop in the village of Lacock, protected by the National Trust. Its quaint cottages and impressive abbey make it a favorite site for film and TV productions, including Harry Potter, Pride and Prejudice and Downton Abbey.
Stonehenge, Windsor Castle & Bath Tour
Explore the landscapes, towns and ancient sites of the west of England on a luxury coach tour from London. Visit the pre-historic standing stones of Stonehenge, the Royal town of Windsor, the Roman spa city of Bath, and more.
London: Stonehenge and Bath Full-Day Tour
Explore one of the world's most mysterious monuments and one of the most romantic cities in England on a full-day tour to Stonehenge and Bath.
BOOKS TO READ BEFORE YOU VISIT BATH
The Jane Austen Collection
You really can't avoid Jane Austen when you are in Bath. Although she wasn't from Bath she made the city her home from 1801 to 1806. The city provided inspiration for Northanger Abbey and Persuasion so I would definitely recommend reading these two novels before your visit.
MAP OF BATH SHOWING LOCATIONS OF SIGHTS
In conclusion – visiting Bath
Hopefully this extensive guide to things to see in Bath has provided enough information to ensure this is a city you include in your itinerary when visiting the UK. If you live in the UK and have yet to visit this wonderful city I am sure you will agree it is perfect for a weekend break or longer stay. If you have enjoyed this article please pin it to your pinterest boards or share with friends and family who may be interested in visiting Bath. Happy travels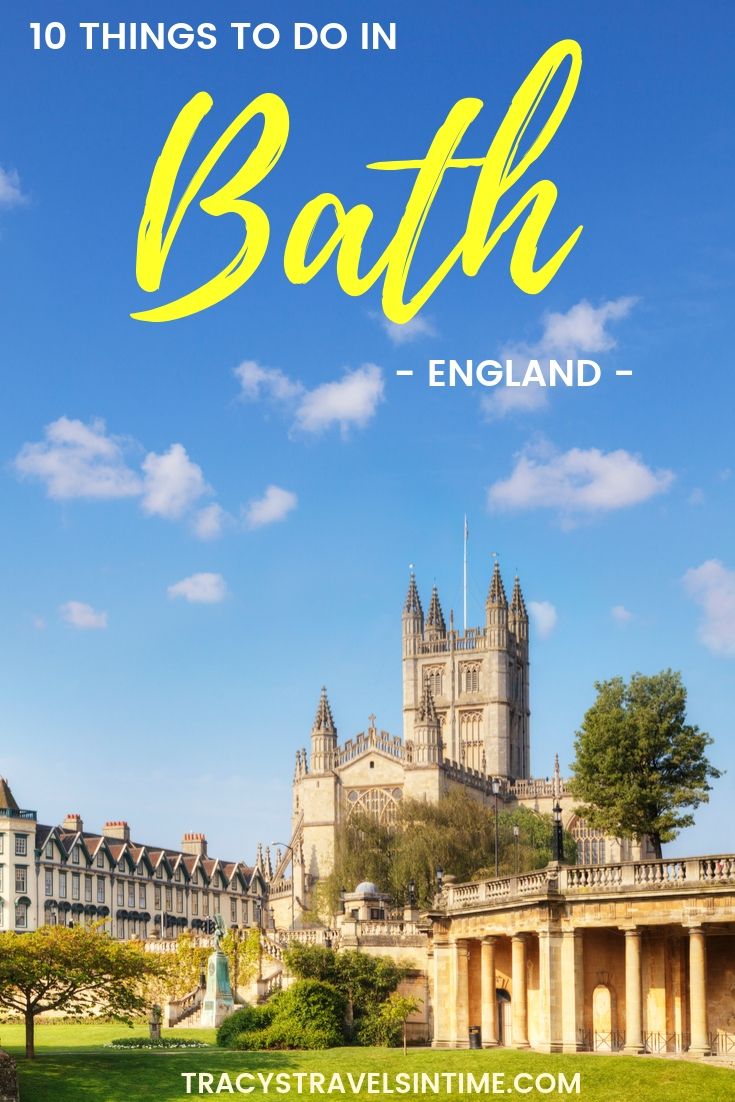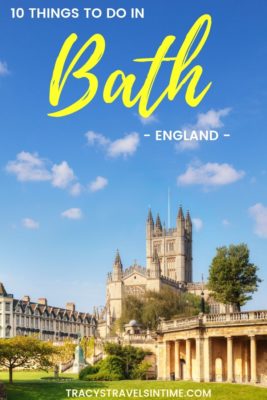 Author Bio: Laura – Country Girl Explores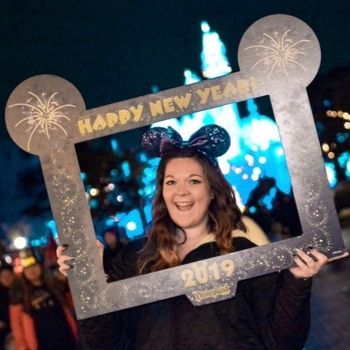 Hey! I'm Laura, the girl behind
Country Girl Explores
from the beautiful English countryside of the Staffordshire Moorlands. I'm just a typical tea loving Brit! I'm currently braving the world as a solo female traveller and aspiring Photographer. You can find me on
Twitter
and
Instagram
to stay up to date with all my adventures.
This post may contain compensated links. Please read our disclosure for additional information. As an Amazon Associate, I earn from qualifying purchases.
Over the last 50 years I have lived and worked in 7 countries on 4 continents and travelled to many more. I enjoy exploring and learning about new places and meeting people on my travels. History, reading, photography, nature and wildlife are my interests and I am ALWAYS researching and planning my next trip (preferably by train)
With a lifetime of travel experience, and a network of friends all over the world, I share genuine insider guides, recommended best book lists and train journey inspiration to help YOU travel authentically to some of the most beautiful places on earth.
Come and join me as I travel the world one country (and train journey) at a time!