Last Updated on
This post may contain compensated links. Please read our disclosure for additional information. As an Amazon Associate, I earn from qualifying purchases.
Stonehenge is a UNESCO World Heritage Site and an English Heritage site. It is situated in the county of Wiltshire in England close to the cathedral city of Salisbury. Visiting Stonehenge from London takes approximately 2 1/2 hours so it is an easy day trip from London by train or for a day tour.
Visiting Stonehenge is high on many wish lists for tourists to the UK (and with Brits themselves) with approximately 800,000 people choosing to visit Stonehenge each year.
In this article you will find practical information, advice and tips to help you plan your trip to Stonehenge and make the most of your visit.
If you are planning a trip to the UK or if you live in the UK and want to explore more of the country why not join my UK Travel Planning Group on Facebook? You will find lots of tips, resources and ideas to help plan your trip whether it is for a day or a month!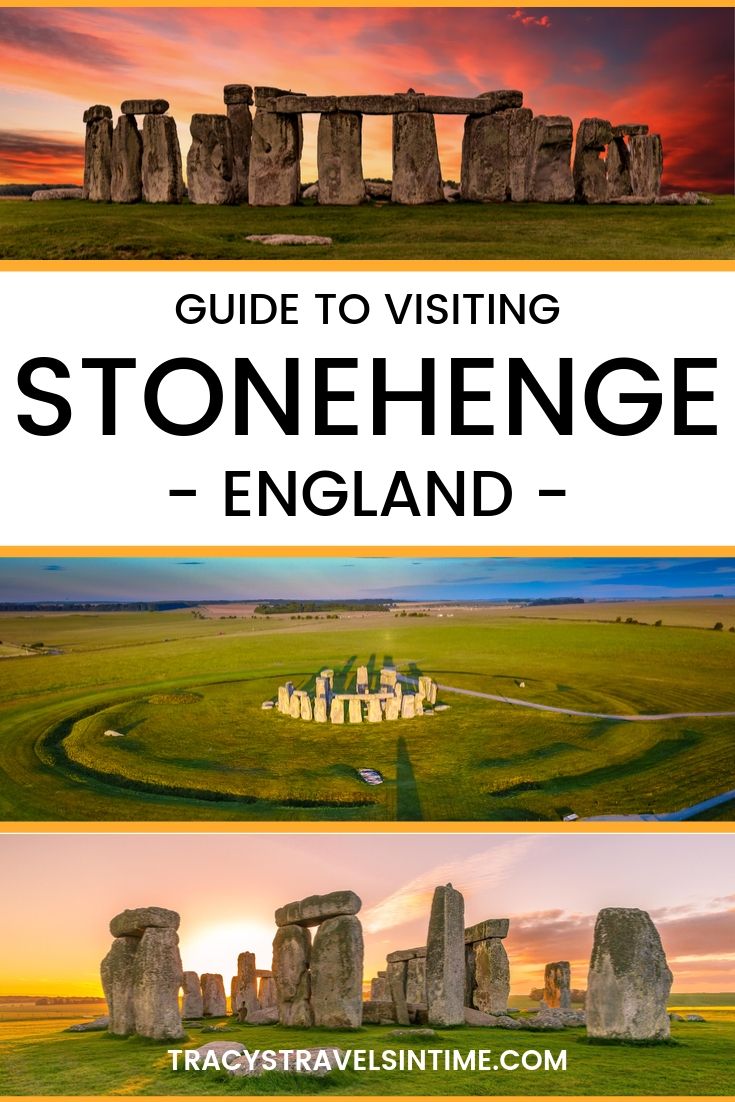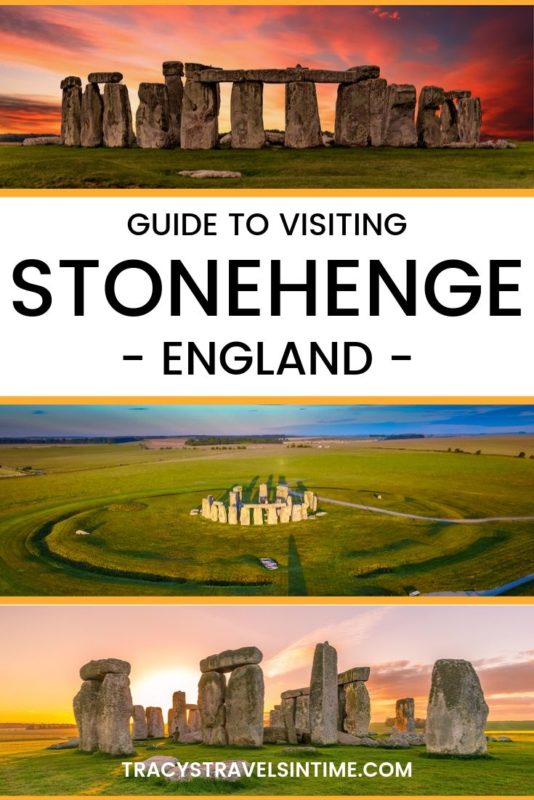 WHAT IS STONEHENGE?
Stonehenge is the best-known prehistoric monument in Europe. The stones were raised 4500 years ago as an ancient temple by prehistoric people.
2018 was the hundredth anniversary of the gifting of Stonehenge to the nation by local barrister Cecil Chubb and his wife Mary. Prior to this the stones had fallen into disrepair with some of the stones propped up by wooden poles. Since 1918 the stones have been cared for and are now looked after by English Heritage for the benefit of the nation.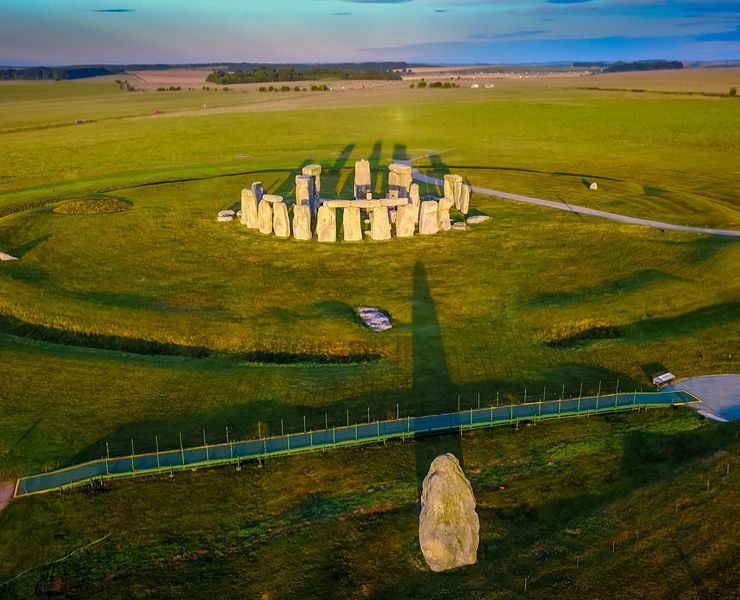 Whilst the stones which comprise Stonehenge were set up around 2500 BC the actual monument complex dates back between 8500 and 7000 years BC. It is believed that as most of England was covered in trees and woodland that the area around Stonehenge was open landscape and this is a possible reason why the area was chosen.
ARRIVING AT STONEHENGE – THE VISITOR'S CENTRE
When you are visiting Stonehenge you will arrive at the visitor's centre as your first port of call. The visitor's centre is located 2.1kms (1.5 miles) from the Stone Circle, at Airman's Corner.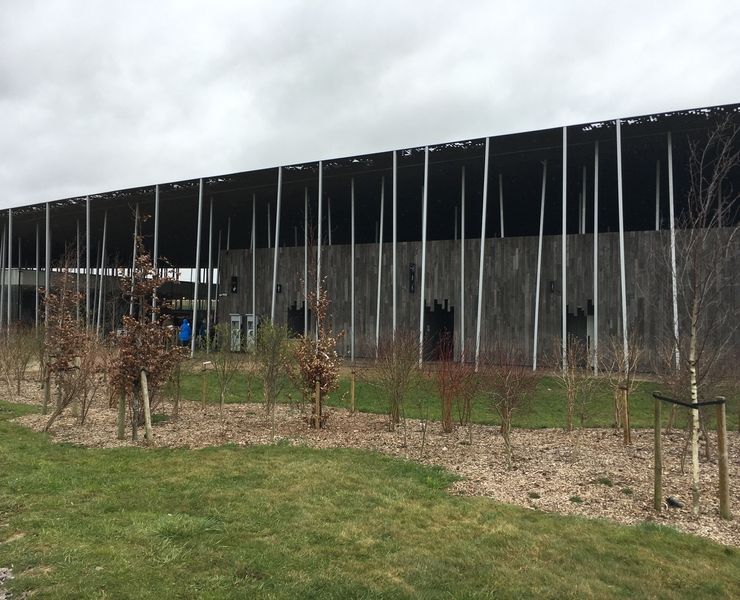 The visitor's centre at Stonehenge consists of an exhibition, a café and a gift shop as well as an outdoor gallery where the reconstructed Neolithic houses can be found. The exhibition is very good we spent quite some time reading and learning more about Stonehenge and the surrounding area.
Outside the centre are reconstructed Neolithic houses. You can enter the houses and gain some insight into how people lived 4500 years ago.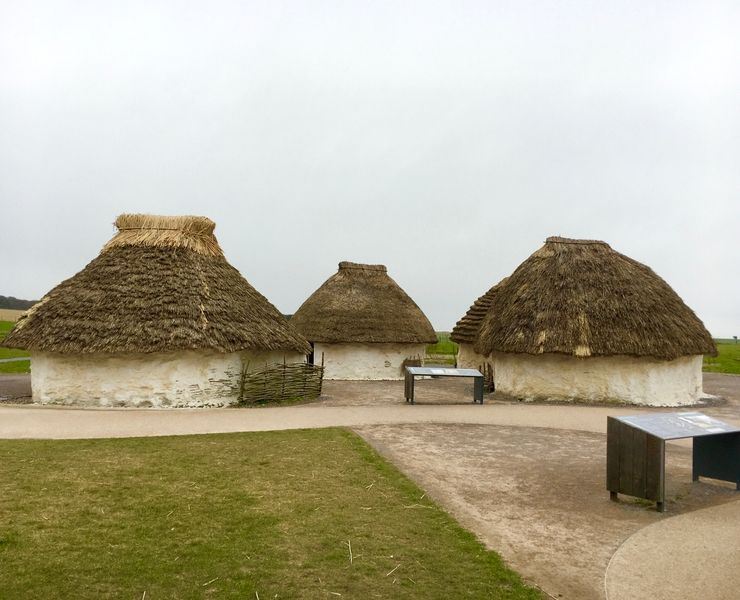 There is also an example of the stones used to construct Stonehenge so you can get an idea of the sheers size. Can you imagine dragging this across the English countryside from Wales?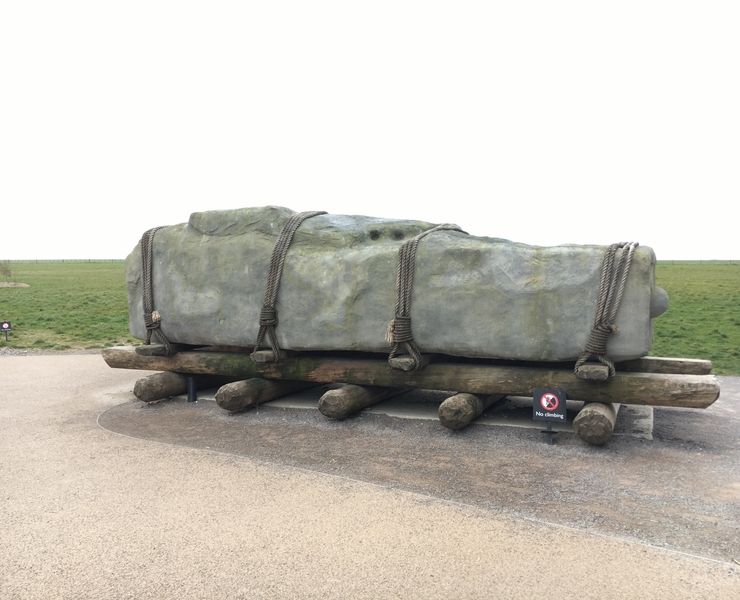 VISITING STONEHENGE – TRANSPORT TO THE STONES
To get to the stones you hop on one of the free shuttle buses from the visitor's centre. The bus ride takes approximately 10 minutes. Buses leave every few minutes so don't worry if you miss one as there will be another leaving soon after.
Download the free audio guide from the app store before you arrive of or pick up an audio guide at the visitor's centre for a small fee.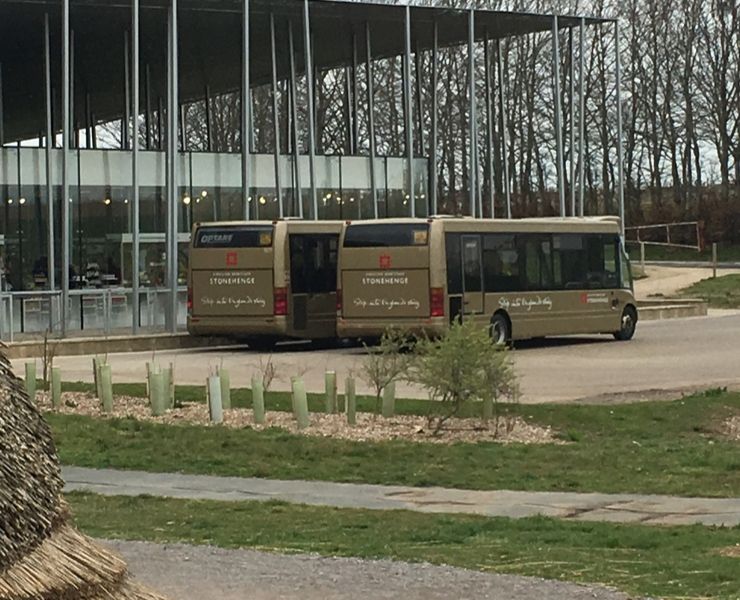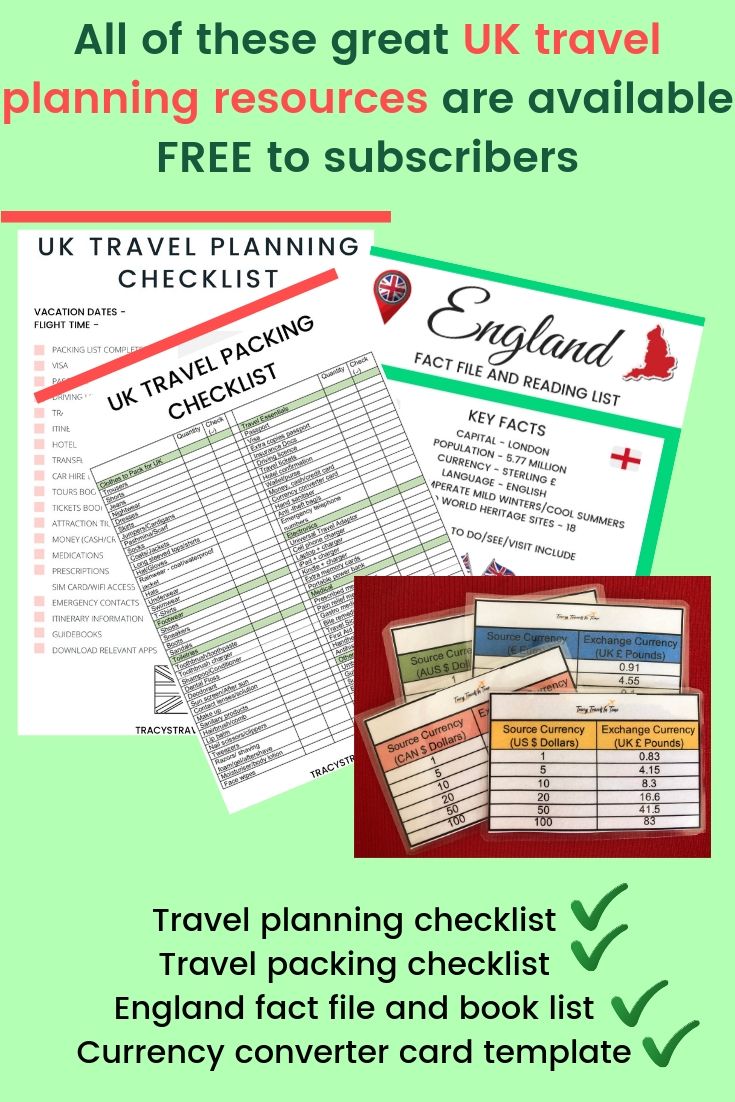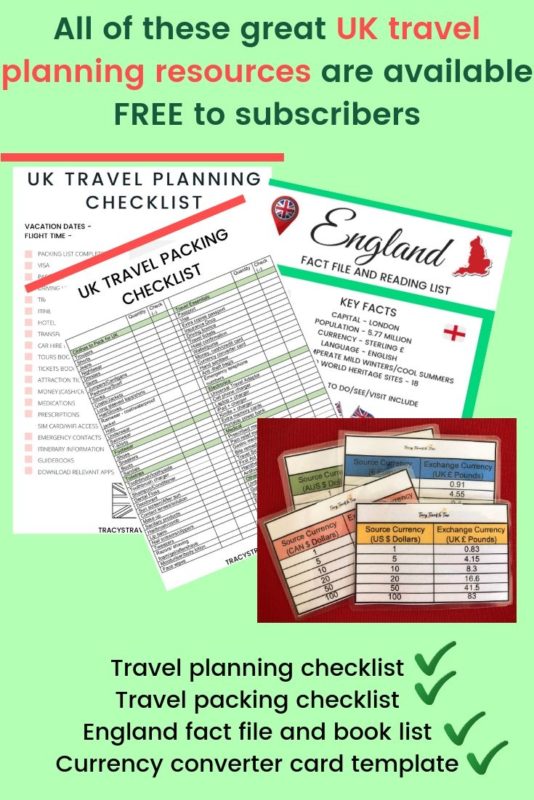 IMAGES OF STONEHENGE
The surrounding landscape is full of barrows – Bronze Age burial mounds. And standing at Stonehenge you really get a sense of how it looked during prehistoric times. During the summer solstice the sun rises behind the heel stone and its rays shine into the heart of Stonehenge.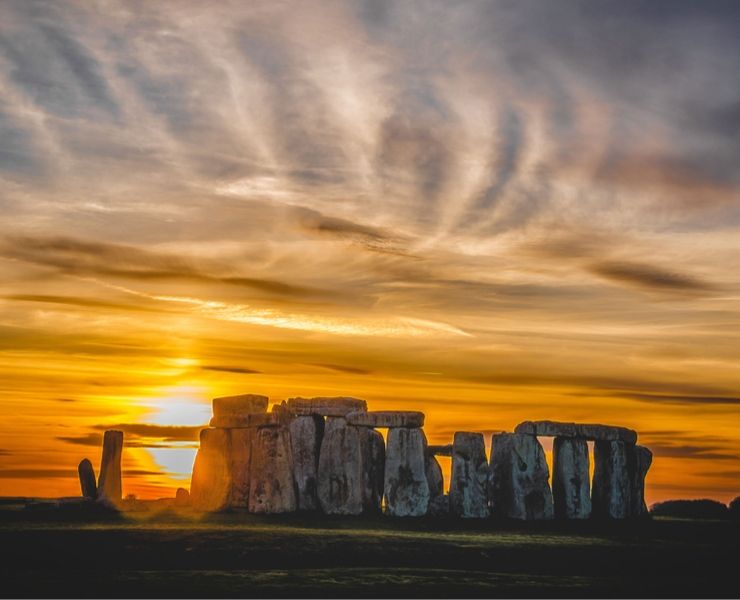 The stones used in Stonehenge comprise of larger sarsens and smaller bluestones. While the sarsens make up an inner horseshoes and and outer circle the bluestones are set up between them and form a double arc. The larger sarsen stones are made from hard silicified sandstone whilst the smaller bluestones are made from various types of rock all found in the Preseli Hills in south-west Wales.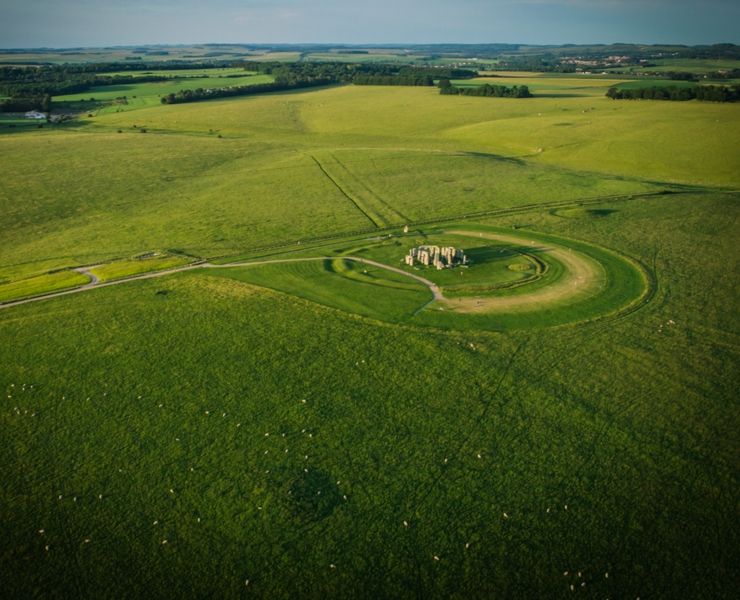 The large upright stone which can be seen standing at the side of the Stone Circle is called the heel stone. Its significance becomes apparent during the summer solstice where it marks to position of the rising sun.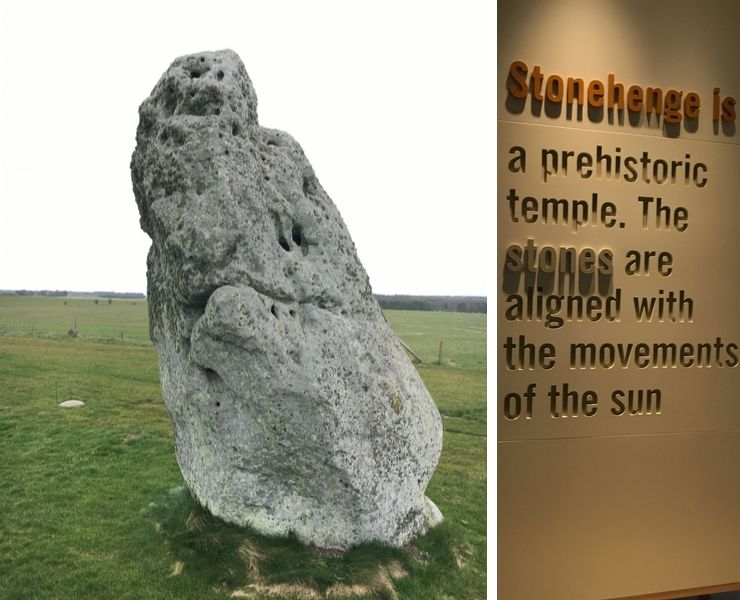 PRACTICAL THINGS TO KNOW FOR YOUR STONEHENGE VISIT
I highly recommend that you plan your visit and book your tickets in advance. Stonehenge is a major tourist attraction and is always busy whenever you visit even in winter. The stones are particularly busy during the summer solstice on June 20/21st and the winter solstice in December. At these times the stones are only open on a managed access basis. The alignment of the stones on the longest and shortest days attracts thousands of visitors and it is the only time you can actually go into the stone circle itself.
Entrance to Stonehenge is managed through timed tickets. If you want to guarantee entry on the day and time of your choice then you will have to pre-book tickets or book a tour.
Skip-the-queue tickets can be purchased though Get Your Guide (my tour operator of choice) and are highly recommended if you want to avoid the crowds and queues.
Entry is free to members of English Heritage and members of the National Trust in England or those who hold a National Trust Touring Pass only though you do still need to book your time slot.
If you are visiting from overseas and want to visit Stonehenge independently and are intending to visit more English Trust owned properties I would recommend buying an English Heritage Attractions Pass. This pass is only available to visitors from overseas. The pass entitles holders to free entry to over 100 English Heritage sites including Stonehenge, Dover Castle, Hadrian's Wall and Tintagel Castle.
The best time to visit Stonehenge? I would recommend avoiding the solstices when Stonehenge is very busy. The summer months can also be a little challenging as those are peak holiday times for UK residents too (school holidays in England start mid July until the first week of September) Winter is darker, colder and quieter and you will need to wrap up warmly when you visit.
The best time of day to visit Stonehenge? I would recommend as early in the day as possible as the roads around Stonehenge can become gridlocked particularly during the busy summer months. In winter it is dark around 4 pm so it is best to see the stones in the morning if you can.
Stonehenge visiting hours are 9:30 – 3:00 during the winter months and 9:30 – 5:00 over the spring/summer/autumn months. Last entry is 2 hours before closing time (so if you book a ticket for 3 pm in the winter Stonehenge closes at 5 pm)
People often ask how close can you get to Stonehenge or if you can walk up to Stonehenge. The only time visitors are allowed in the circle is during the summer and winter solstice celebrations. At all times visitors can walk around the stone circle. If you would rather walk up to Stonehenge from the visitor's centre it is about a 40 minute walk.
I would recommend checking out the weather forecast the day before your visit so you can dress appropriately. Stonehenge is open air so wrap up warmly in winter and bring an umbrella if rain is on the horizon. If you are unsure of what to pack for your trip to the UK and Stonehenge you may like to read my packing list for the UK.
Please not that dogs are not allowed in the Stone Circle Monument Field or on the shuttle-bus (unless they are assistance dogs)
After viewing the stones catch the bus back to the visitor's centre. If you are keen to purchase souvenirs of your visit you can find lots of Stonehenge gifts and merchandise in the Stonehenge gift shop in the centre.
HOW TO VISIT STONEHENGE FROM LONDON – BY CAR, TRAIN OR TOUR
There are a number of options to visit Stonehenge from London.
Visiting Stonehenge by car
Stonehenge is 145 km from London via the M3/A303 and A360. Come off the A360 at Airman's Corner.
If you are visiting during the summer allow plenty of time as the roads can become very busy around Stonehenge.
If you are visiting Stonehenge by car you will find parking is free for English Heritage members and Stonehenge ticket holders.
Use the postcode (zip code) SP4 7DE in your SATNAV/GPS.
Latitude : 51.1831565223
Longtitude : -1.85887471623
Visiting Stonehenge by train from London
The nearest train station to Stonehenge is Salisbury which is located 9 1.2 miles away. There is a public bus which departs from the train station which connects with Stonehenge.
Click here for train prices and times to Salisbury.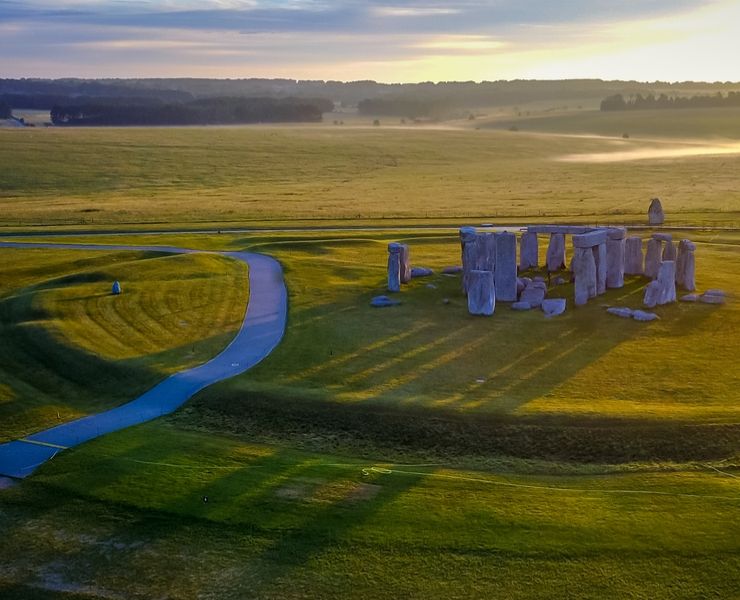 Visiting Stonehenge on a tour
If you are not planning to visit Stonehenge by car or take a day trip from London by train I would recommend considering a tour.
I have selected some of the best tours to Stonehenge for you to choose from including multi-centre tours. There are lots of things to do between London and Stonehenge so I would recommend adding other popular destinations such as Bath, the Cotswolds and Oxford into your trip.
London: Stonehenge Half-Day Morning or Afternoon Tour
This 6 hour tour from London includes transport, expert commentary with an audio guide and a scenic drive through Salisbury Plain. You will have 2 hours of free time to explore Stonehenge.
London: Stonehenge and Bath Full-Day Tour
Visit the iconic site of Stonehenge and uncover its mysteries with the aid of an informative audio guide tour and enjoy free time to explore the lovely city of Bath at your own leisure on this full-day tour departing from London.
Windsor, Oxford and Stonehenge Day Tour from London
What better way to see the English countryside than with a day trip to Stonehenge, Windsor Castle, and Bath from London? Discover the famous Roman Baths in Bath, look out for the Queen in Windsor, and see the world's most famous stone circle.
Stonehenge, Stratford, Bath & Cotswolds Day Tour from London
Explore the region beyond London with a full-day excursion to sites of cultural and historical significance. Visit Stonehenge, see Shakespeare's home at Stratford-upon-Avon, explore the gorgeous city of Bath and admire the picturesque Cotswolds hills.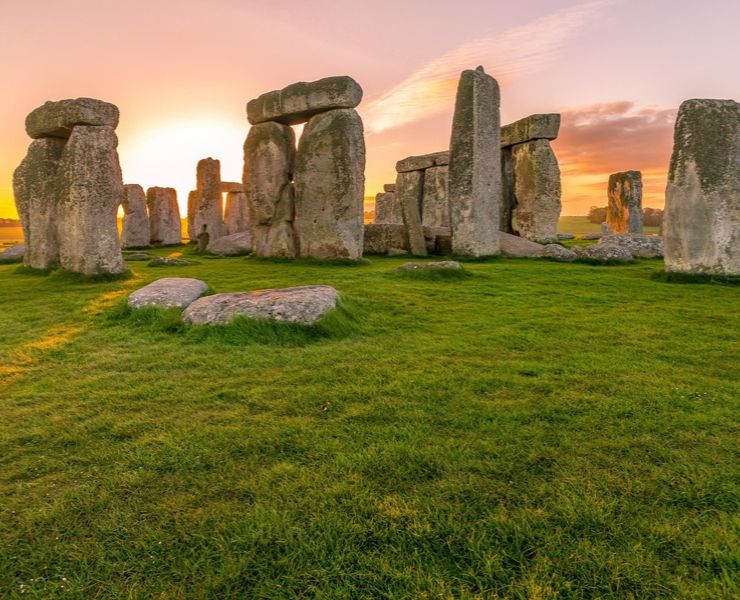 If you want to learn more about Stonehenge before your visit take a look at the new Stonehenge Skyscape website. It has been created to enable viewers to see the skies above Stonehenge and learn how the stones were aligned with the sun, moon and planets. It is an excellent website and you see the stones in real time (day or night)
Enjoy your visit to Stonehenge whether you travel there independently or take a tour it is definitely worth including in your UK travel itinerary.
Don't forget if you are planning a trip to the UK or if you live in the UK and want to explore more of the country why not join my UK Travel Planning Group on Facebook? You will find lots of tips, resources and ideas to help plan your trip whether it is for a day or a month!
RELATED POSTS
If you enjoyed this post why not pin it and share with friends and family who may be considering a visit to Stonehenge? Thank-you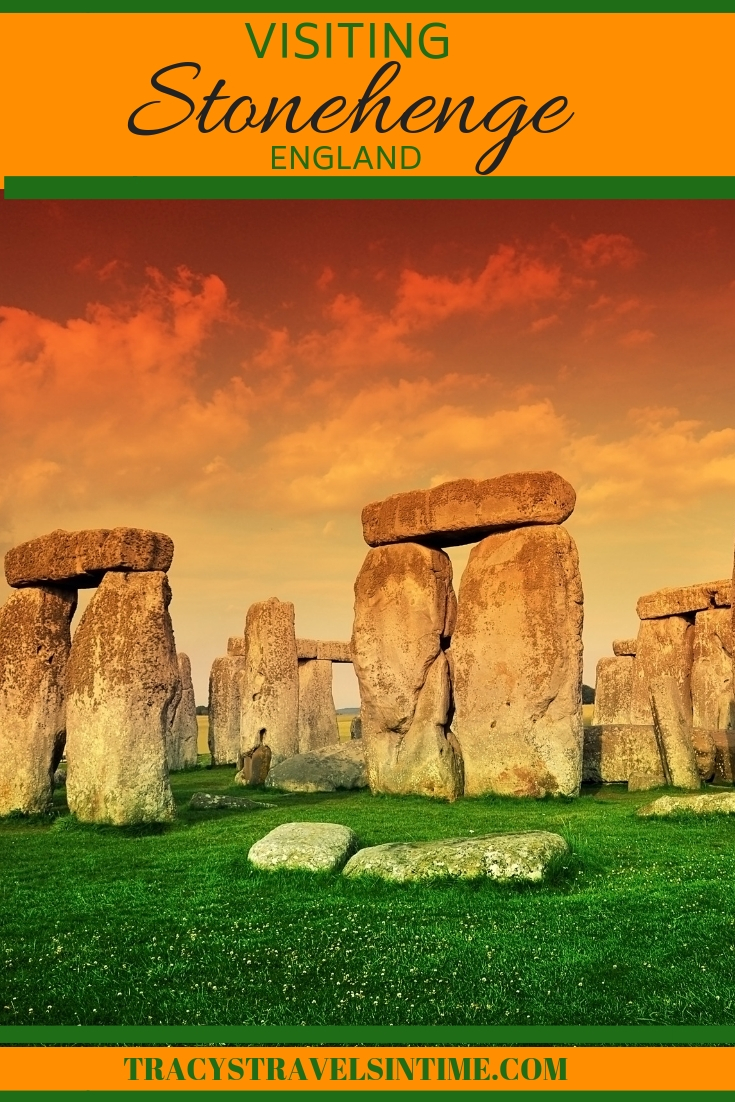 This post may contain compensated links. Please read our disclosure for additional information. As an Amazon Associate, I earn from qualifying purchases.
Over the last 50 years I have lived and worked in 7 countries on 4 continents and travelled to many more. I enjoy exploring and learning about new places and meeting people on my travels. History, reading, photography, nature and wildlife are my interests and I am ALWAYS researching and planning my next trip (preferably by train)
With a lifetime of travel experience, and a network of friends all over the world, I share genuine insider guides, recommended best book lists and train journey inspiration to help YOU travel authentically to some of the most beautiful places on earth.
Come and join me as I travel the world one country (and train journey) at a time!