Discover the best things to do in Victoria Canada including what to see, where to eat and the best accommodation options and plan your perfect trip!
Victoria is the capital of the Canadian Province of British Colombia and is the main city on Vancouver Island. With a population of approximately 350 thousand, this Canadian city was named after Queen Victoria.
As well as having high tea at the Fairmont Empress Hotel and visiting the world's tallest free-standing totem pole in Victoria's Beacon Hill Park there are lots of must-do's when you visit Victoria.
These are my top recommendations of things to do in Victoria on Vancouver Island based on my personal experience of living on Vancouver Island for 10 weeks.
Top 10 things to do in Victoria Canada
1. Spot whales on a whale watching trip
Between the months of April and October, the waters around Vancouver Island offer some of the best whale watching opportunities in the world. With orcas, Humpback whales, Minke Whales and Gray Whales in abundance the chances of seeing some of these beautiful marine creatures is excellent.
There are numerous companies offering whale watching tours from Victoria. I recommend Springtide which is a company I used twice when I was in Victoria. The office is near the harbour which is where you meet before you embark on the trip.
There are 2 types of boat available – the Zodiac and a covered boat. The Zodiac is available to book all year round. It is a big speedboat and although you will get wet this is the boat recommended for those who suffer from seasickness.
It is not suggested for some people (expectant Mums, young children etc so do check before you book) Alternatively the covered boat is available for whale watching tours between April 15 – September 30th.
The trip costs $119 for adults on the Zodiac and covered boat. There is a $5 reduction if booked online.
Website – Springtide
Another highly recommended company is Prince of Whales.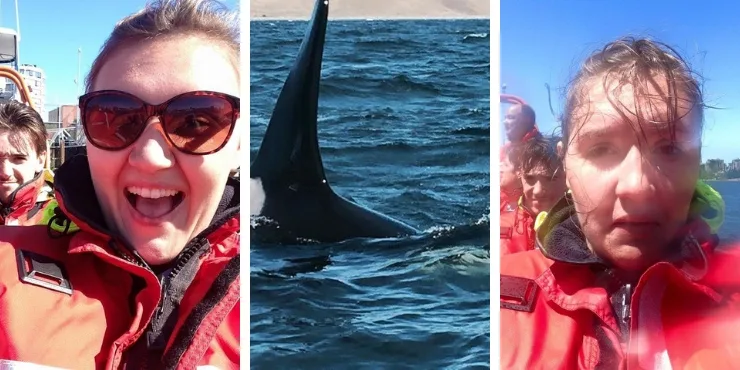 2. Visit Fisherman's Wharf
An absolute must-visit in Victoria on Vancouver Island is Fisherman's Wharf. A working harbour with shops, food kiosks and eco-tours this is a real gem in Victoria's Inner Harbour. Look out for the seals and otters that hang out there too.
Try Barb's Fish and Chips for the best seafood!
I would suggest combining a trip to Fisherman's Wharf with a visit to Chinatown. Take the water taxi (it costs about $5) over the harbour to Victoria's Chinatown – the oldest in Canada. If you like Bubble Tea pop into Bubble Tea Palace (532 Fisgard St – the main street in Chinatown)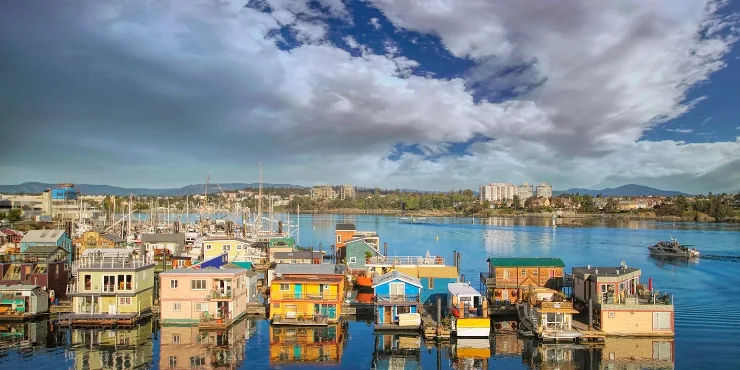 3. Stroll around the harbour and watch the sea planes
Watch out for the seaplanes flying in and out of the harbour. If you want to take to the water you can take a canoe tour with Kelp Reef Adventures (based in the Fisherman's Wharf area). Beginners are welcome and they provide all the gear.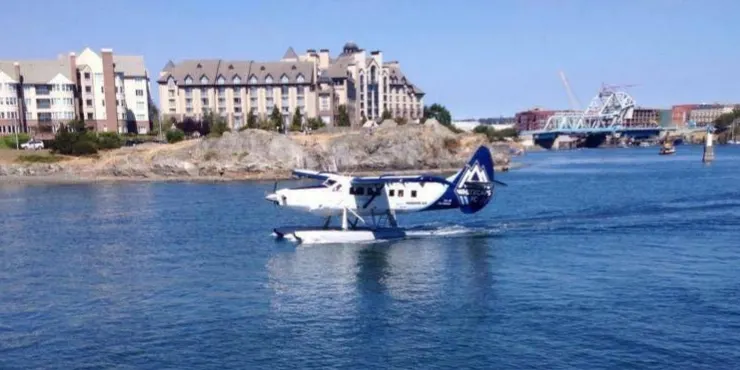 4. Take a tour of the Parliament Buildings
The capital of British Colombia is Victoria and the Parliament Buildings in the city are home to the Legislative Assembly. The Parliament Buildings are open to visitors and free guided tours are provided throughout the year.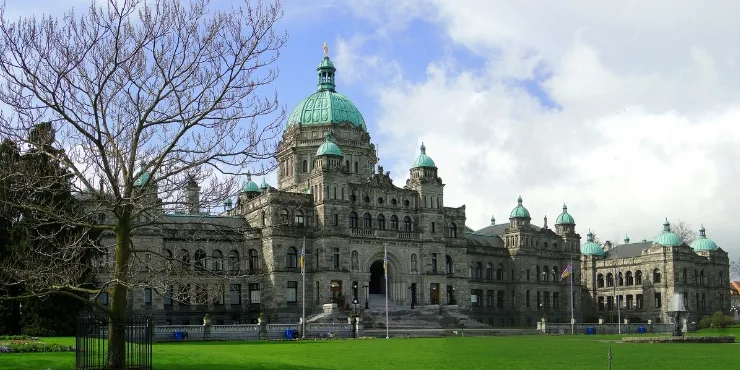 5. Hire a bicycle and cycle around Victoria
I would recommend hiring a bike for half a day or for a few hours to explore a little. It's fun and a good way to see and explore around Victoria.
Why not cycle to Craigdarroch Castle for a look around. Built by coal baron Robert Dunsmuir during the reign of Queen Victoria it is now a National Historic Site.
6. Visit Beacon Hill Park
You can find the world's tallest totem pole at Beacon Hill Park. It was created in 1956 by Chief Mungo Martin and carvers David Martin and Henry Hunt. The totem pole is 160 feet tall.
The park itself is located along the south shore of Victoria and was created in 1882.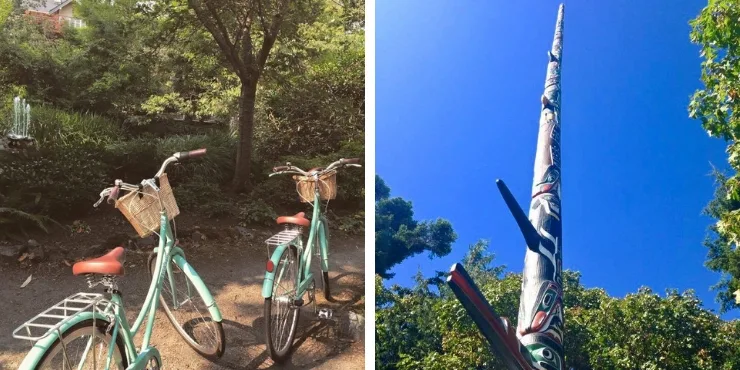 7. Visit the Vic Theatre
For something a little different visit the Vic Theatre on Douglas and Humboldt St. It is a little cinema that's super cheap and shows a variety of films that aren't always shown in normal cinemas. Tickets are available 30 minutes prior to showtimes.
8. Visit Butchart Gardens
A day trip from Victoria Butchart Gardens is a must-visit on Vancouver Island. If you are travelling by bus catch the no. 75 bus from Douglas and Pandora Street.
Entrance costs $33.80 for adults $16.90 for youths aged 13-17 and $3.00 for children aged 5 -12. If you visit the gardens on a Saturday night during the summer months there is live music available as well as a firework show.
READ MORE – A guide to visiting Butchart Gardens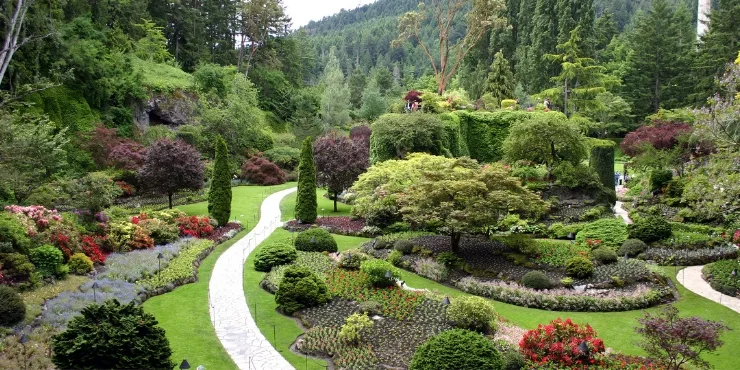 9. Enjoy High Tea at the Empress
One of the main tourist destinations in Victoria is the Empress for High Tea. Book well ahead of time to avoid disappointment. Tea at the Empress costs $78 per person (not including tax or gratuity) Dress code is sophisticated smart casual.
However, there are lots of other great places to eat during your including these recommended vegan restaurants in Victoria.
I also recommend the following eateries in Victoria:
Italian – Pagliacci's at 1011 Broad Street and Prima Strada Pizzeria 230 Cook Street 1250.590.8595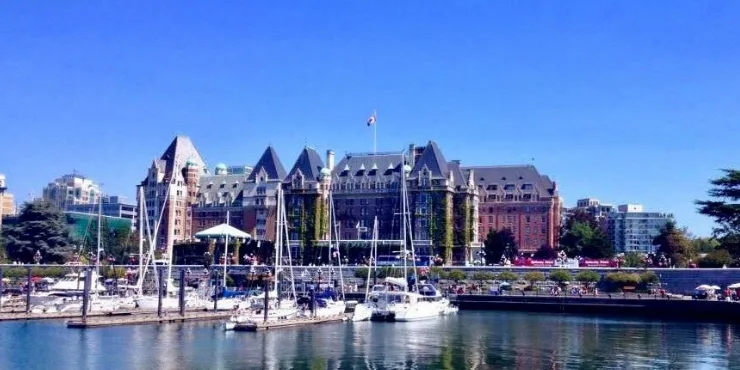 10. Play board games or peruse a bookstore
There are some great shops to visit when you are in Victoria. My favourites are:
MUNRO'S BOOKS– as in Alice Munro the famous short story writer from Victoria. It is a famous bookshop and is worth popping into. ◊ 108 Government Street Victoria BC V8W 1Y2
BOARD GAME CAFE– Really good milkshakes and board games to play and purchase! ◊ 723 Yates St, Victoria, BC V8W 1L4.
Tips and things to know when visiting Victoria Canada
The main streets in Victoria are Wharf St, Government St, Douglas St and Blanshard St.
Most of the main sights are in walking distance (except Butchart Gardens) but local transport options are excellent if you prefer to hop on a bus.
Expect a very British feel to Victoria with red double decker buses and afternoon tea the order of the day!
Weather – warm, sunny and dry in the summer and cold, wet and cloudy winters in Victoria. Snow is common during the winter months.
READ MORE – An insider's guide to Vancouver Island (written by a local)
How to travel to Victoria from Vancouver
The ferry leaves Tsawwassen in Vancouver and heads to Swartz Bay on Vancouver Island. It costs $17.20 for foot passengers. You can't make reservations for foot passengers, so you only need to reserve this in advance if you've got a car.
They run every hour on some days, but definitely every 2 hours. The trip takes 1 hour and 35 minutes. Once you alight the ferry catch the no. 72 bus to Victoria. This is a very popular route and lots of the ferry passengers will be heading to Victoria..
To get from downtown Vancouver to the Tsawwassen ferry terminal take the no. 980 bus to Laudner Exchange then catch the no. 620 bus to Tsawwassen.
How to get around Victoria
Use the Victoria regional transit system.
See here for fares for the bus to get around Victoria. You can pay with exact change/money on the bus, get a day pass for $5 on the bus, or get a sheet of 10 tickets for $22.50 from any convenience store place.
What accommodation options are there in Victoria
There are some great accommodation choices in Victoria to suit a variety of budgets – search below to select your accommodation.
Plan your visit to Victoria
If you are planning a visit to Vancouver Island pop over to read my insider's guide to Vancouver Island. Written by a local you will find tips and recommendations to make the most of your time in the state capital of British Colombia!
Are you planning to visit Vancouver? My 3-day itinerary for Vancouver will provide you with the perfect plan. Visiting in summer? Check out my guide to things to do in Vancouver in the summer!
If you enjoy reading about a destination before you go you will enjoy my choice of the best books about Canada. Including both fiction and non-fiction books you are sure to find something of interest in my selection.