This post may contain compensated links. Please read our disclaimer for additional information.
(This post about visiting Butchart Gardens was updated in 2019)
One of the absolute must visit places on Vancouver Island are the very beautiful Butchart Gardens. The gardens receive over 1 million visitors a year who come to admire the colourful display of flowers. Spread over 55 acres they include the Sunken Garden, Rose Garden, Japanese Garden, Star Pond amongst others.
In this post you will find information to help you to plan your visit to the gardens
Where are Butchart Gardens?
What is the history of the gardens?
What is there to do and see at Butchart Gardens?
When is the firework display at Butchart Gardens?
How much is admission to Butchart Gardens?
When is the best time to visit Butchart Gardens?
What food and drink is available at Butchart Gardens?
How much time do you need at Butchart Gardens?
How can I travel to Butchart Gardens from Victoria?
Essential information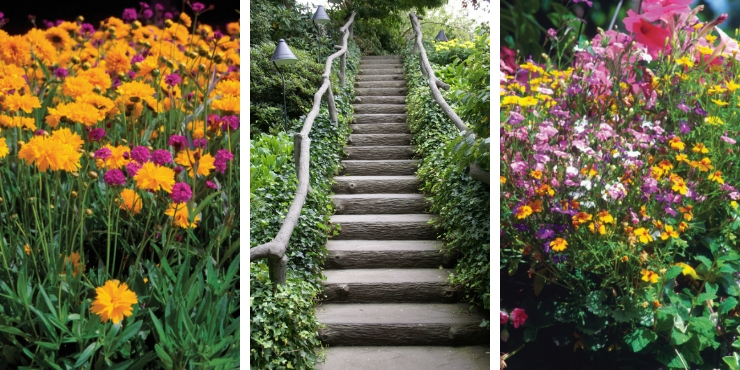 ---
WHERE ARE BUTCHART GARDENS LOCATED?
---
Butchart gardens are situated 23 km north of Victoria on Vancouver Island, BC Canada.
---
THE HISTORY OF BUTCHART GARDENS
---
The gardens were the idea of Jennie Butchart who (over 100 years ago) decided to design a flower garden in what was then an abandoned quarry. Her husband was a wealthy businessman who owned a cement plant on the island and the quarry had provided limestone to the business. Her vision and creativity led to the creation of what are now one of the most beautiful floral show gardens in the world.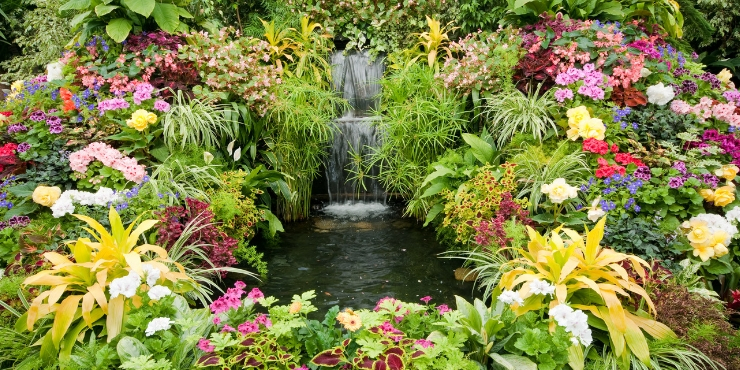 ---
WHAT IS THERE TO SEE AT BUTCHART GARDENS
---
As well as beautiful flower displays there are numerous gardens to visit across the 55 acres. The sunken garden is perhaps the most iconic of the gardens at Butchart. Enjoy a few moments admiring the view before descending into a garden filled with flowers, trees, shrubs and lawns.
If you are visiting the gardens between June and August head to the beautiful rose garden and enjoy the sight and smell of hundreds of roses. Take a picture under the Rose Arch.
The Japanese garden features lush greenery and is a tranquil setting to enjoy a few moments before heading to the Star Pond. The Pond is surrounded by beautiful flowers and in the centre you can find the frog fountain.
The Italian and Mediterranean gardens are not to be missed and stunning plants and displays.
If you are visiting the gardens in winter the former residence of the Butchart family is opened for visitors. Each room tells the story of the family and the creation of the gardens from the former quarry. In the summer there is a display which gives an insight into the history of the gardens too but the house is not open for visitors.
In Spring don't miss the Spring Prelude Garden which features daffodils and tulips intermingled with tropical plants and orchids.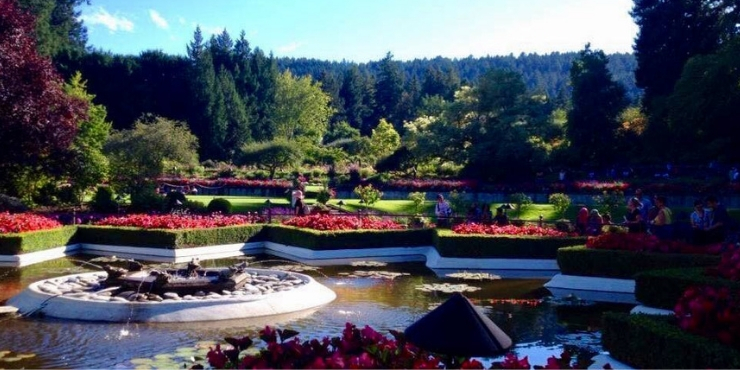 ---
WHEN IS THE FIREWORK DISPLAY AT BUTCHART GARDENS
---
The firework display is held every Saturday night during the summer months. These are very popular so if you plan to park at the gardens head there early to ensure you get a space. Take a blanket to sit on and make sure to get a seat on firework lawn before the show starts as it becomes very full!
I would suggest visiting the gardens, having something to eat (High Tea) then heading over to the Concert Lawn for some live entertainment before moving over to the Firework lawn prior to the show. The fireworks only start when it is dark which can be after 10 pm in the summer months so again check on the website for anticipated times.
---
HOW MUCH IS ADMISSION TO BUTCHART GARDENS
---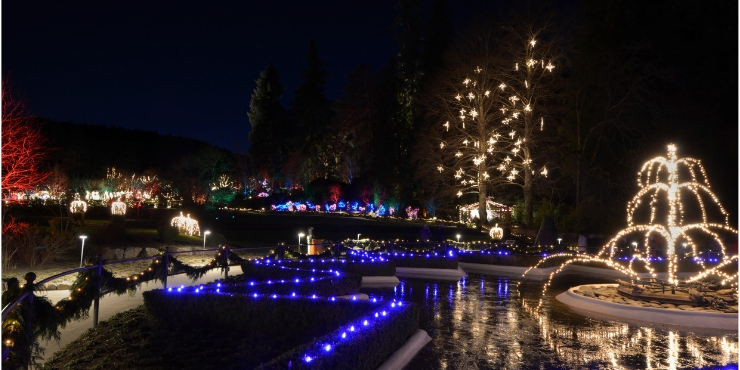 ---
I would devote at least 4 hours to visit the gardens with additional time to enjoy the entertainment and firework display in the summer. This will give you enough time to enjoy everything Butchart has to offer.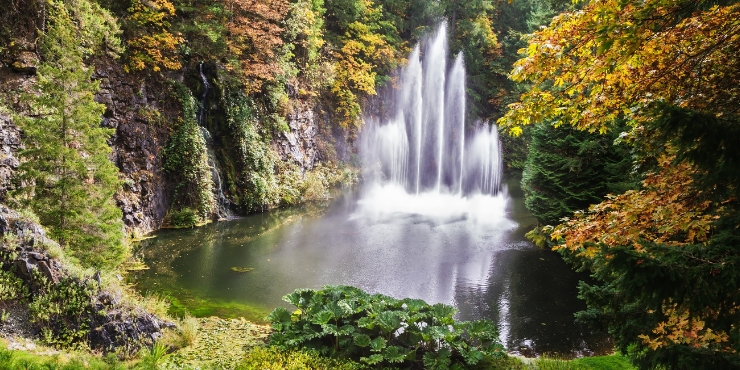 ---
WHAT FOOD AND DRINK IS AVAILABLE AT BUTCHART GARDENS?
---
The Dining Room – the formal option at Butchart encourages bookings with opening times depending on the season so do check on the website.
The Blue Poppy Restaurant – only open in the summer months this restaurant doubles up as an indoor garden in the winter. This offers more casual dining with no reservations necessary.
Coffeeshop – for warming drinks in winter and cool drinks in summer this is the place to stop off after your tour of the gardens.
Seasonal snacks are also available at Butchart Gardens including a gelateria, popcorn cart, coffee shop cart, and gourmet picnics in the summer months.
Recommended – experience High Tea whilst at Butchart Gardens. Consisting of savoury tea sandwiches, scone with jam and cream, traditional warm delicacies, house-made sweets and a selection of loose teas to choose from reservations are essential. The menu also changes seasonally so do check on the website for the exact menu availability.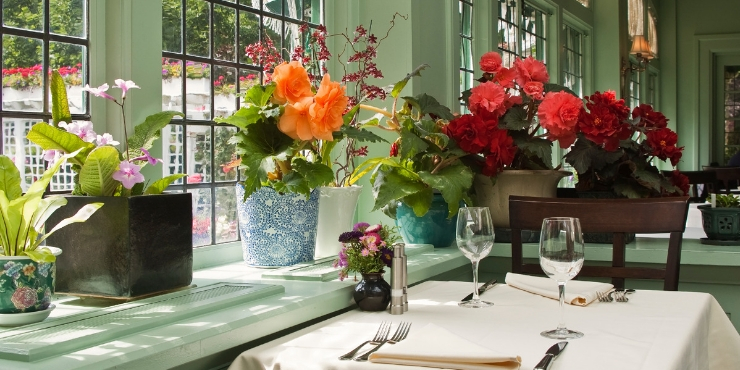 ---
HOW TO GET TO BUTCHART GARDENS
---
FROM DOWNTOWN VICTORIA
By car – 22 minutes via Patricia Bay Hwy/BC-17 or 25 minutes via Interurban Road
  – Bus 75 from Douglas at Pandora
---
ARE THERE BUTCHART GARDENS TOURS FROM VICTORIA AND VANCOUVER?
---
If you prefer a tour I recommend these ones from Get Your Guide.
The Butchart Gardens were designed to delight visitors, and continue to enchant visitors today! This tour from Victoria will charm your senses. To maximize your experience, we give you time to discover the beauty of the gardens independently.
Visit Victoria with a local guide in private luxury vehicle at a leisurely pace. Enjoy a 1.5-hour ferry ride through the spectacular Gulf Islands, be amazed by Butchart Gardens. Explore, discover, and learn about Victoria's history and places of interest.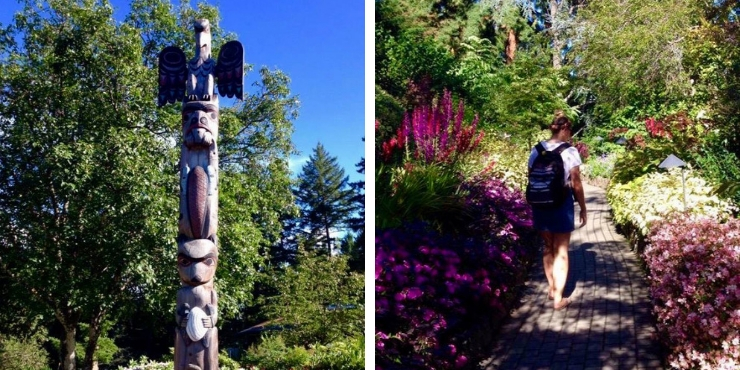 ---
ESSENTIAL INFORMATION
---
Check out the official website for more information – BUTCHART GARDENS 
***
YOU MAY ENJOY THESE POSTS ABOUT TRAVEL IN BRITISH COLOMBIA
***
PIN FOR LATER!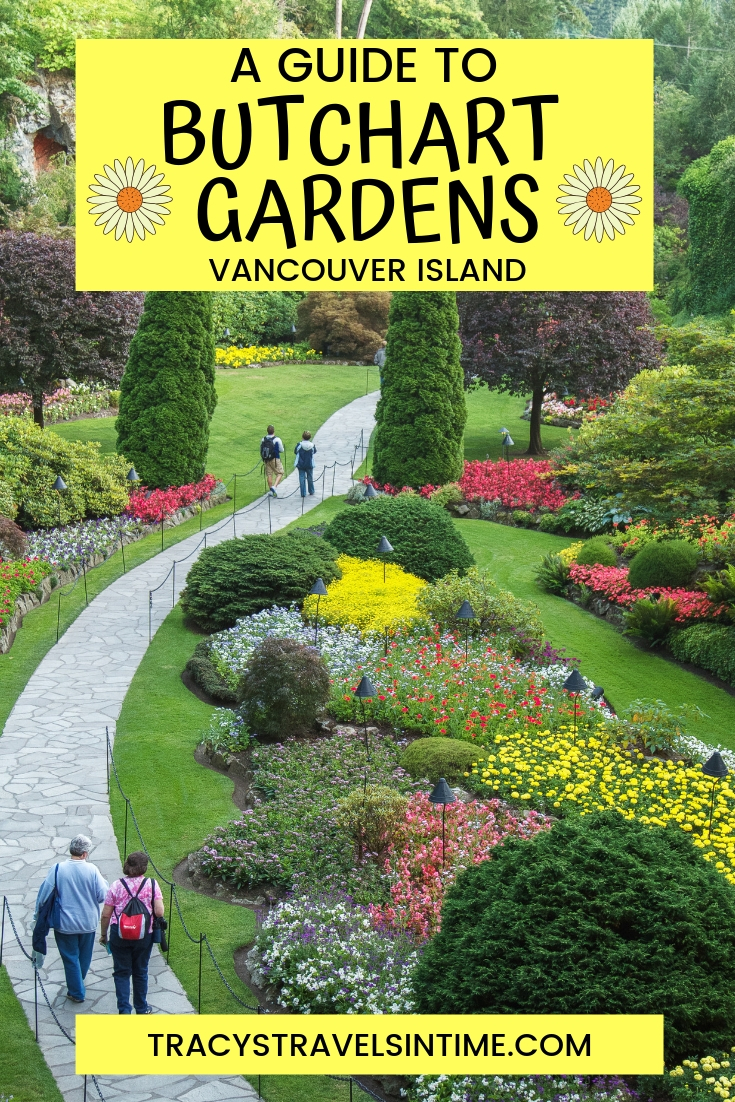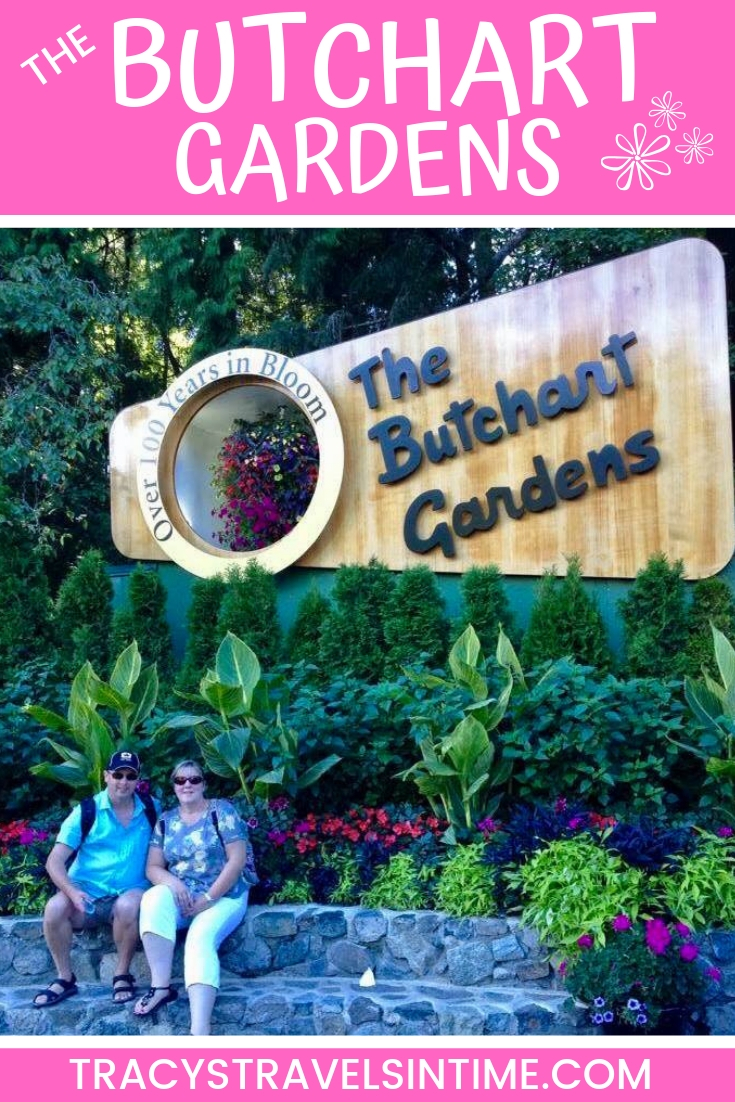 YOU MAY ENJOY THESE POSTS TOO!
CLICK FOR EXCLUSIVE ACCESS TO MY RESOURCE LIBRARY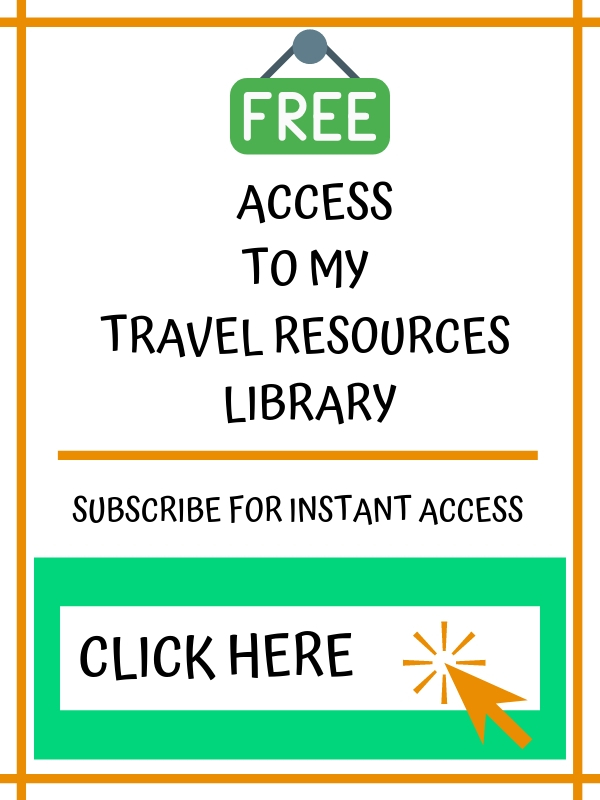 ---
---
Over the last 50 years I have lived and worked in 7 countries on 4 continents and travelled to many more. I enjoy exploring and learning about new places and meeting people on my travels. History, reading, photography, nature and wildlife are my interests and I am ALWAYS researching and planning my next trip (preferably by train)
With a lifetime of travel experience, and a network of friends all over the world, I share genuine insider guides, recommended best book lists and train journey inspiration to help YOU travel authentically to some of the most beautiful places on earth.
Come and join me as I travel the world one country (and train journey) at a time!
This post may contain compensated links. Please read our disclaimer for additional information.