Last Updated on May 26, 2019
This post may contain compensated links. Please read our disclosure for additional information. As an Amazon Associate, I earn from qualifying purchases.
One of the must-visit places in Brisbane is the Lone Pine Koala Sanctuary. Opened in 1927 the sanctuary is the first and largest koala sanctuary in the world.
Today the sanctuary is home to over 130 koalas as well as a myriad of other Australian animals and birds. Lone Pine is situated on the banks of the Brisbane River at Fig Tree Pocket.
We enjoy visiting so much that we have purchased an annual pass so we can visit as many times as we want. More details of entry fees, parking etc later in this post.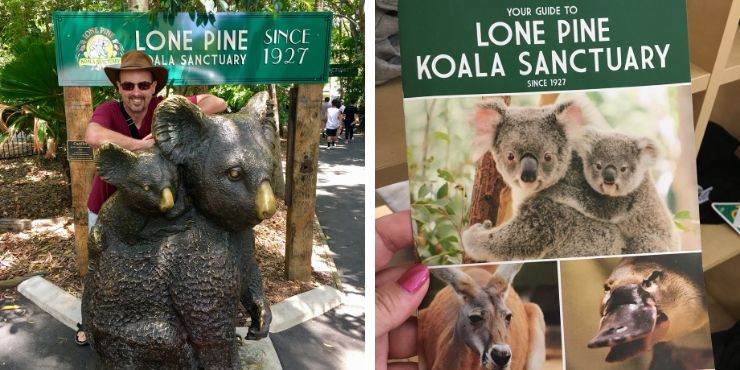 ---
WHAT ANIMALS WILL I SEE AT LONE PINE KOALA SANCTUARY?
---
KOALA
---
Everyone loves the koala! Koala are marsupials (like kangaroos) which means they give birth to underdeveloped babies who make their way to a pouch to complete their growth. Koala eat eucalyptus leaves and spend most of their life in trees eating and snoozing!
There are lots of koala to see at Lone Pine including lots of babies. Koala live longer in captivity than in the wild. In the wild koala are often killed by cars and you will see plenty of signs warning of koala when you drive around Australia. Koala also die in bush fires and also from chlamydia which is untreatable.
Following our last visit I learnt that Koala have 2 opposable thumbs on each hand! Very useful for climbing trees!
Try to catch the talk by staff all about koalas – it is always great to learn more!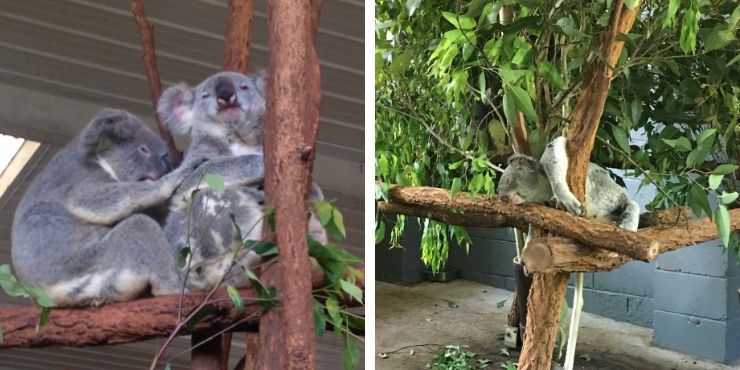 ---
KANGAROO
---
Kangaroos are another marsupial found when visiting Lone Pine Koala Sanctuary. And here you can feed them with specialised food sold in the general store at the kangaroo reserve. They are very laid back and used to human interaction and will allow you to stroke them (such soft fur!). The kangaroos have the run (hop) of a huge enclosure and have a rest area they can retreat to when they have had enough of humans trying to feed them!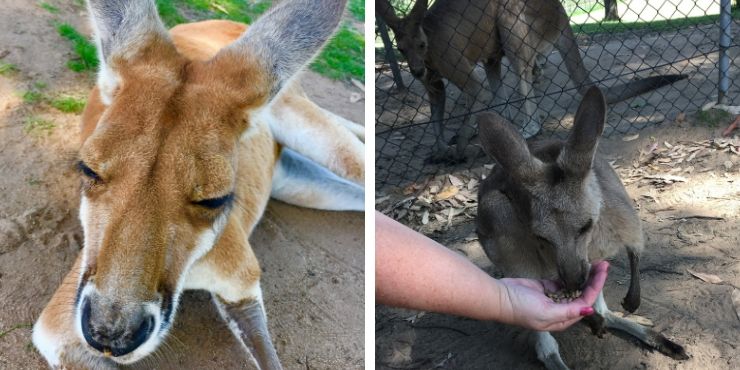 ---
WOMBATS
---
Wombats can be seen in the wild in Tasmania which is a truly amazing experience but if that is a little far to go do check them out at the Koala Sanctuary (where they do seem to sleep most of the time)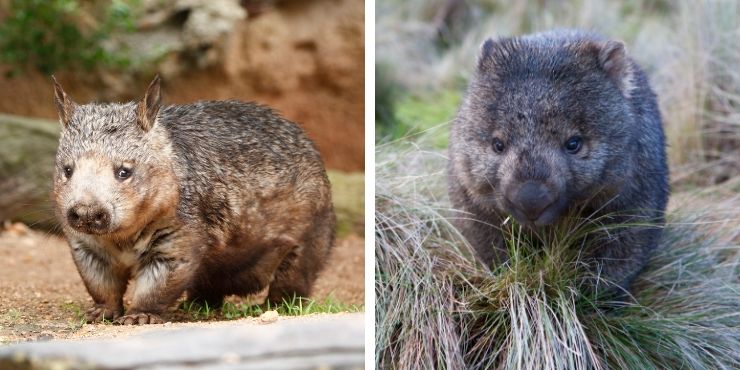 ---
TASMANIAN DEVILS
---
Only found in the wild Tasmania these little devils have rather sharp teeth! Their jaws are so strong that they bite through bone like we would bite through cheese!
---
DINGO
---
There are dingo all over Australia but not in Tasmania (the little Tasmanian devils took that territory!) To see wild dingo apparently Fraser Island in Queensland has a large population.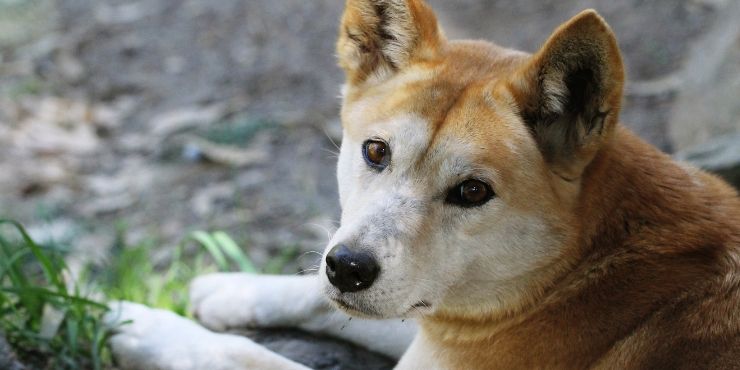 ---
PLATYPUS
---
I have been lucky to see these little creatures in the wild at Broken River in Eungella National Park but they are elusive so Lone Pine offers an opportunity to see these egg-laying mammals up close.
---
ECHIDNAS
---
Look at that tongue! The tongue can extend up to 18 cm from the snout and is used to catch and eat ants and termites. The echidna is another egg laying mammal found in Australia.
---
REPTILES
---
As well as the numerous lizards you can find wandering along the paths at Lone Pine there are a number of venomous snakes, crocodiles and turtles in the sanctuary.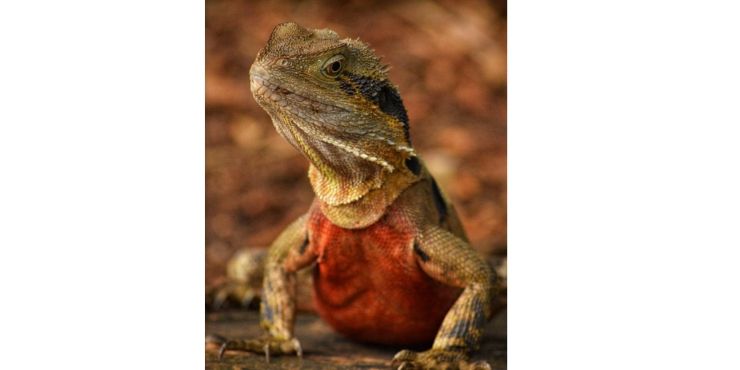 ---
BIRDS
---
There are lots of beautiful birds in Australia and cockatoos, emu, cassowary and kookaburras are some of the species you can see at Lone Pine.
---
LEARN ABOUT ALL THOSE AMAZING ANIMALS
---
So as you can see Lone Pine Koala Sanctuary has lots of native Australian animals in its care. And you get the opportunity to learn about them during your visit by not only reading the signs but also by attending talks or shows that are held throughout the day.
Make sure you pick up your schedule for the day when you purchase your tickets. I would recommend getting seats as early as possible for the talks as they do get very busy.
---
DON'T MISS THE FREE RAPTOR SHOW!
---
There is a raptor show on every day and it is an absolutely amazing experience witnessing some of the beautiful Australian raptors displaying their skills. The speed at which they can dive to catch their prey is quite incredible.
Birds you will see include the peregrine falcon, barn owl, kite.
---
---
FACT FILE – YOUR QUESTIONS ANSWERED
---
---
Where is Lone Pine Koala Sanctuary and how do I get there?
The sanctuary is located at 708 Jesmond Road, Fig Tree Pocket about 12 km from Brisbane city.
By car – There is lots of free parking at the sanctuary.
By bus –
– Bus number 430 from Platform 2C, Queen Street Station
– Bus number 445 from Stop 40, Adelaide Street
By boat-
See below for available tours by boat
What days is the sanctuary open?
The sanctuary is open every day even public holidays – we went on Christmas day!
Adult $36 Child 3-13 $22, student $24, family 2 adults 3 children $85, family 1 adult 3 children $60, senior $24.
If you are planning to visit more than once a yearly pass maybe more cost effective at $185 for a family of 2 adults plus 3 children, $135 for a family of 1 adult and 3 children, $70 an adult, $55 for a student aged 14-17 years), $45 for a child aged 3-13 and $55 for pensioners) Prices correct 1/1/18 but do check on the website.
Yearly membership comes with added benefits such as 20% off food and beverages and other great benefits (check website for further info)
Recommended tours to the Lone Pine Koala Sanctuary
If you prefer to take a tour to the sanctuary there are a few on offer which combine a river cruise or sightseeing tour along with entry from Get Your Guide.
Brisbane Express River Cruise and Koala Sanctuary Visit (3 HOURS)
Enjoy a fun 40 minute boat ride to the oldest and largest Koala Sanctuary in the world: Lone Pine. Zoom along the Brisbane River, through the city's most historic landscapes, iconic attractions and more. Explore the sanctuary at your own leisure.
CLICK HERE TO BOOK YOUR RIVER CRUISE AND SANCTUARY VISIT
Brisbane River Cruise and Koala Sanctuary Visit (5.5 HOURS)
The Koala and River Cruise takes you on memorable journey to the oldest and largest Koala Sanctuary in the world. This popular excursion has been taking visitors to the Lone Pine Koala Sanctuary for over 60 years and is a must-do activity in Brisbane.
CLICK HERE TO BOOK YOUR CRUISE AND SANCTUARY VISIT
Brisbane: City Highlights Tour
The perfect introduction to Brisbane. This walking tour showcases the highlights of Queensland's capital city. Visit famous iconic landmarks and take in spectacular views on this half-day tour.
CLICK HERE TO BOOK YOUR BRISBANE HIGHLIGHTS TOUR
Can I buy food and drink when visiting Lone Pine Koala Sanctuary?
There are cafés in the sanctuary where you can purchase food/drink etc.
There is free Wi-Fi everywhere in the sanctuary.
How do I know what is on when visiting Lone Pine Koala Sanctuary?
Pick up a guide to the sanctuary for $1 on entry as this gives you a map to the park as well as a daily schedule for shows and talks.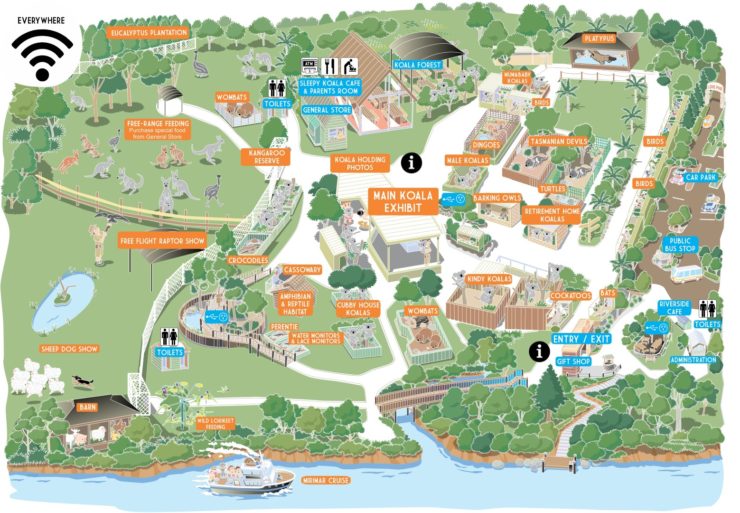 ---
FURTHER INFORMATION FOR VISITING QUEENSLAND
---
I have lots of posts all about visiting Australia and a number of these are focussed on the beautiful state of Queensland. With an enviable climate, wonderful wildlife, stunning beaches if Queensland is your destination these posts will help you get the best of your visit! If you are seeking some inspiration these 15 photographs will have you booking the next flight!
My ultimate guide to Australia has links to every post I have written about Australia and is great starting point when planning your visit.
Click here if you are interested in learning more about the 19 UNESCO World Heritage Sites in Australia.
PIN FOR LATER!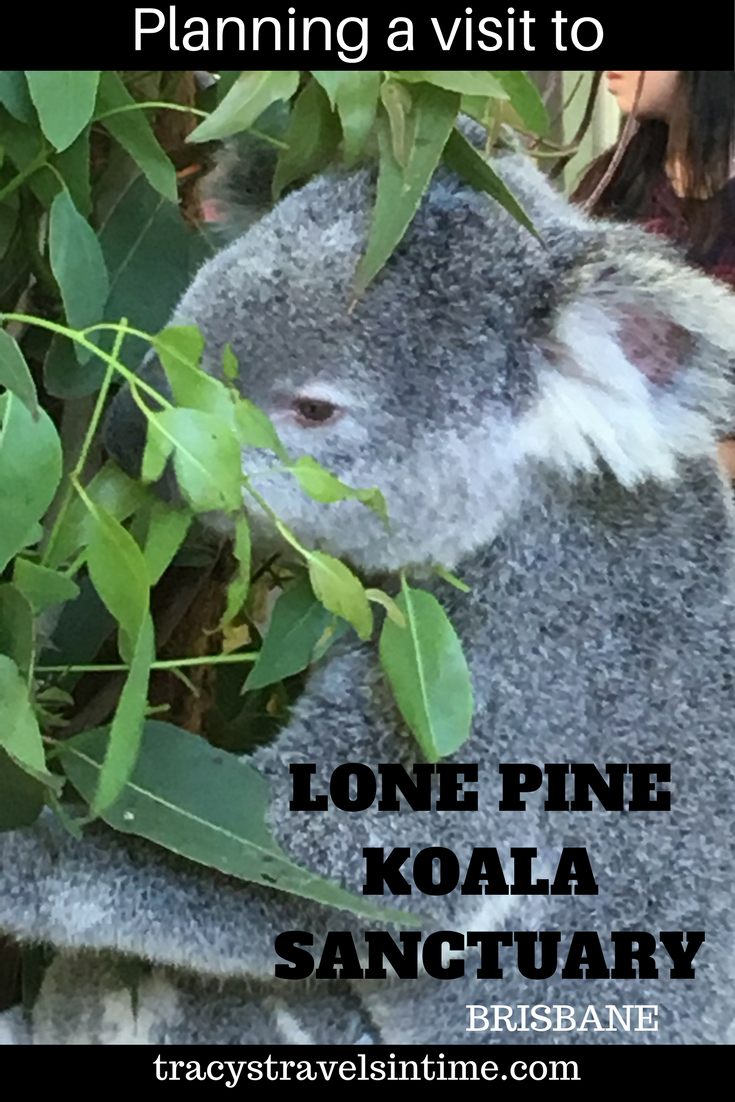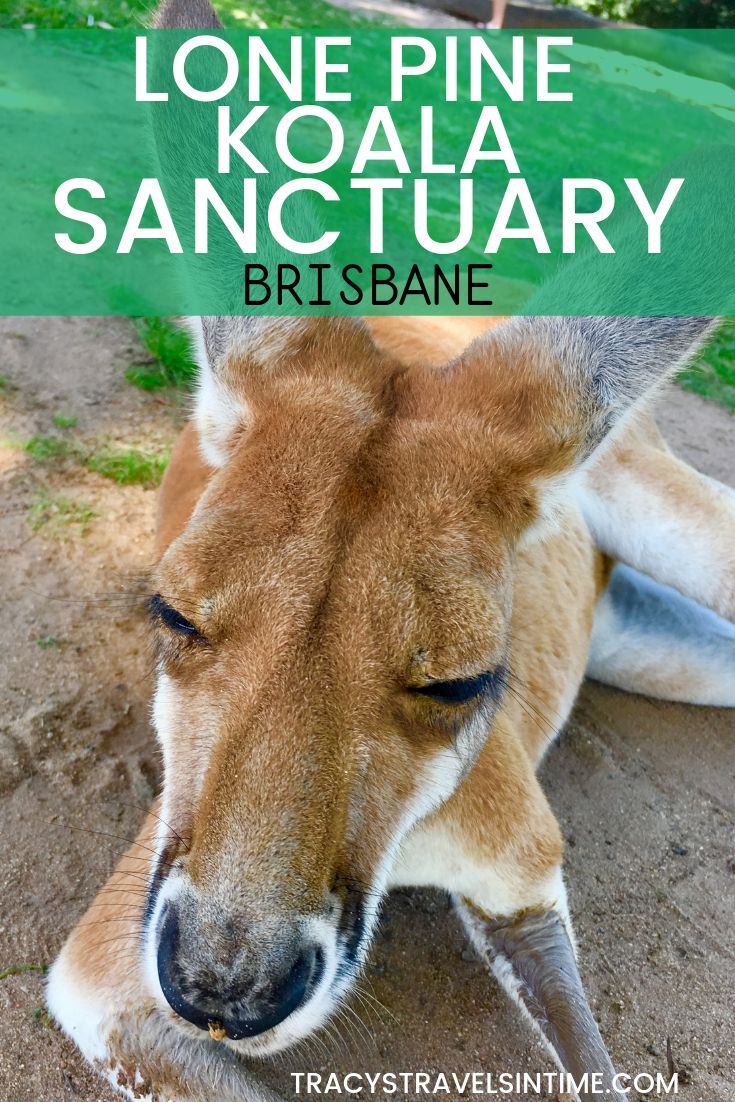 YOU MAY ENJOY THESE POSTS TOO!
CLICK FOR EXCLUSIVE ACCESS TO MY RESOURCE LIBRARY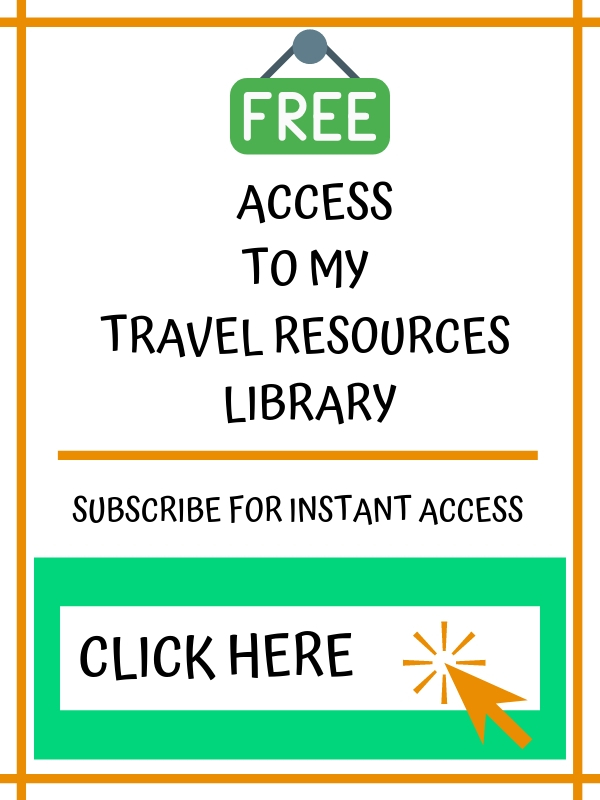 ---
---
This post may contain compensated links. Please read our disclosure for additional information. As an Amazon Associate, I earn from qualifying purchases.