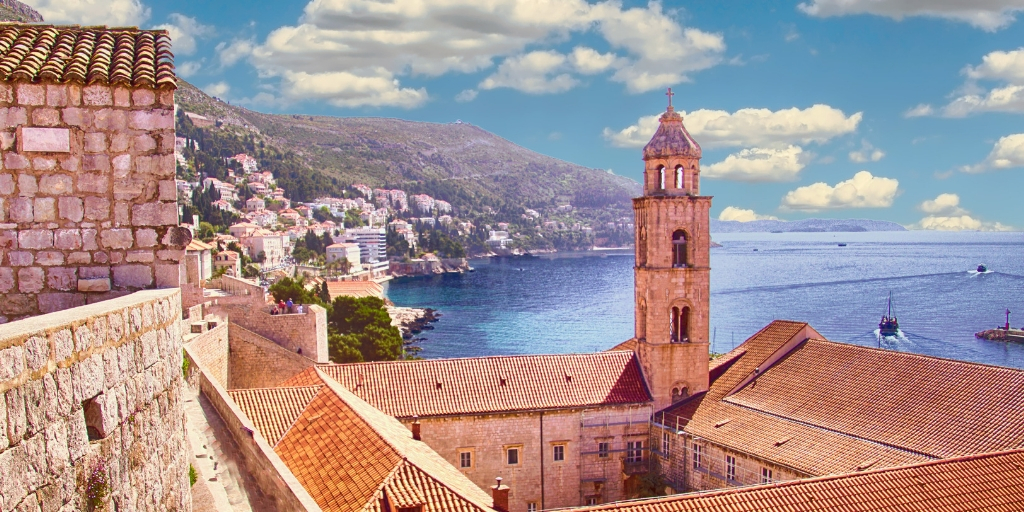 This post looks at things to do in Dubrovnik. This seems to be the city destination of the moment – I am sure Game of Thrones has influenced this slightly but I think word of mouth about all it has to offer is making it one of the post popular destinations in Europe at the moment. It is also a UNESCO World Heritage site (designated in 1979)
(Warning – this post is photograph heavy but Dubrovnik is so breathtakingly beautiful I had to include them! Enjoy things to do in Dubrovnik)
Where in the world is Dubrovnik?
Dubrovnik is in the very tip of the southernmost part of Croatia. It is close to both the Montenegro and Bosnia and Herzegovina borders.
This 'pearl of the Adriatic' as some call it was a trading port throughout history and a major Mediterranean sea power from the 13th century onwards. The city walls have protected it from attacks throughout history (the Venetians were apparently jealous of Dubrovnik's success). The last attack on Dubrovnik came in 1991/2 when Serbian forces bombarded the city during a seven month siege.
Best Things to Do in Dubrovnik Croatia
Dubrovnik is a lovely city to wander in – there are little passageways and narrow streets to explore. It is totally pedestrianised (not sure a car would fit through the Pile gate!) As you walk up to the city on your right you get a great view of Fort Lovrijenac opposite.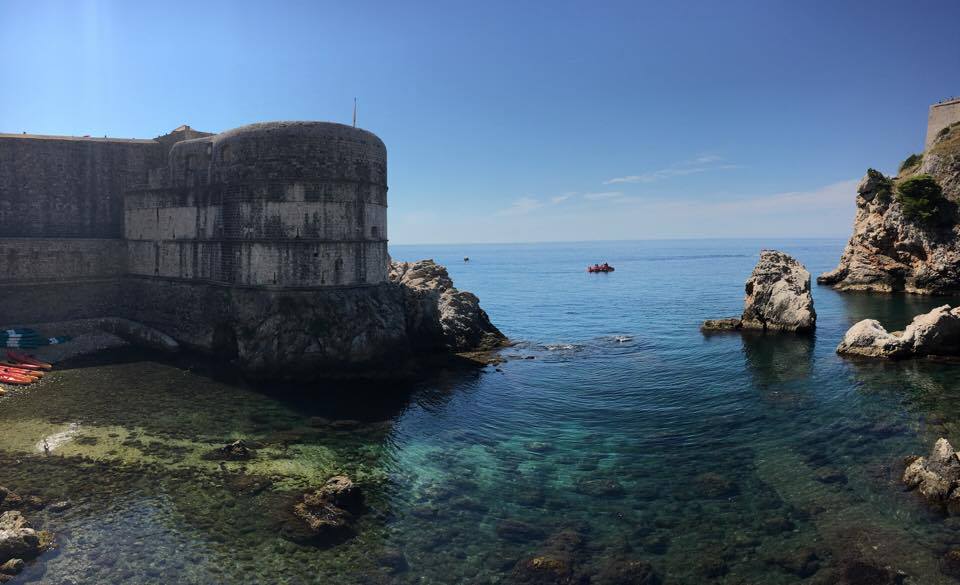 Once you enter through the Pile gate (if you catch a bus it will drop you right outside the gate) directly in front of you is the Stradun (the main street), to the right is the Big Onofrio Fountain. (Built in 1438 by Onofrio della Cava) and at the end of the Stradun is the bell tower which is 31 metres high.
One thing that struck me as I entered the city was the colours – everything in creams and tearracotta and oranges – it is a beautiful sight.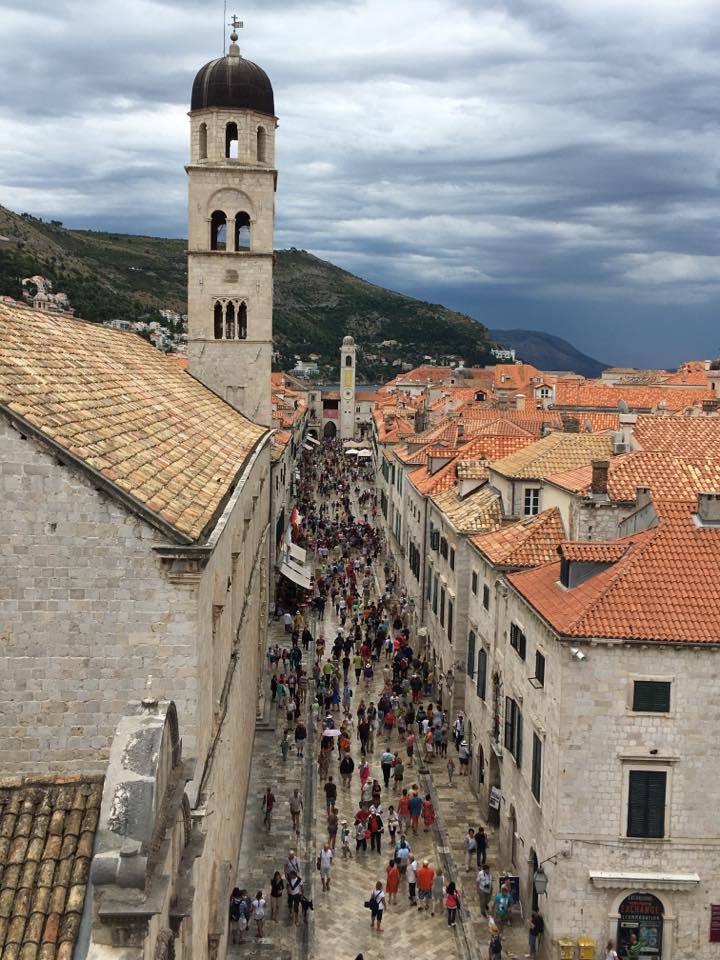 My best advice is to wander and take in the atmosphere (admittedly on days the cruise ships are in port this can be a little more difficult) as there are literally thousands of people in the city. It may be worth checking on-line which ships are due in on what days so you can try to avoid the city on those days – to be honest it was crowded every day we went but it was August.
The architecture of Dubrivnik is Gothic and Romanesque. A lot of the Renaissance architecture was destroyed in a terrible earthquake in 1667 which killed thousands of inhabitants.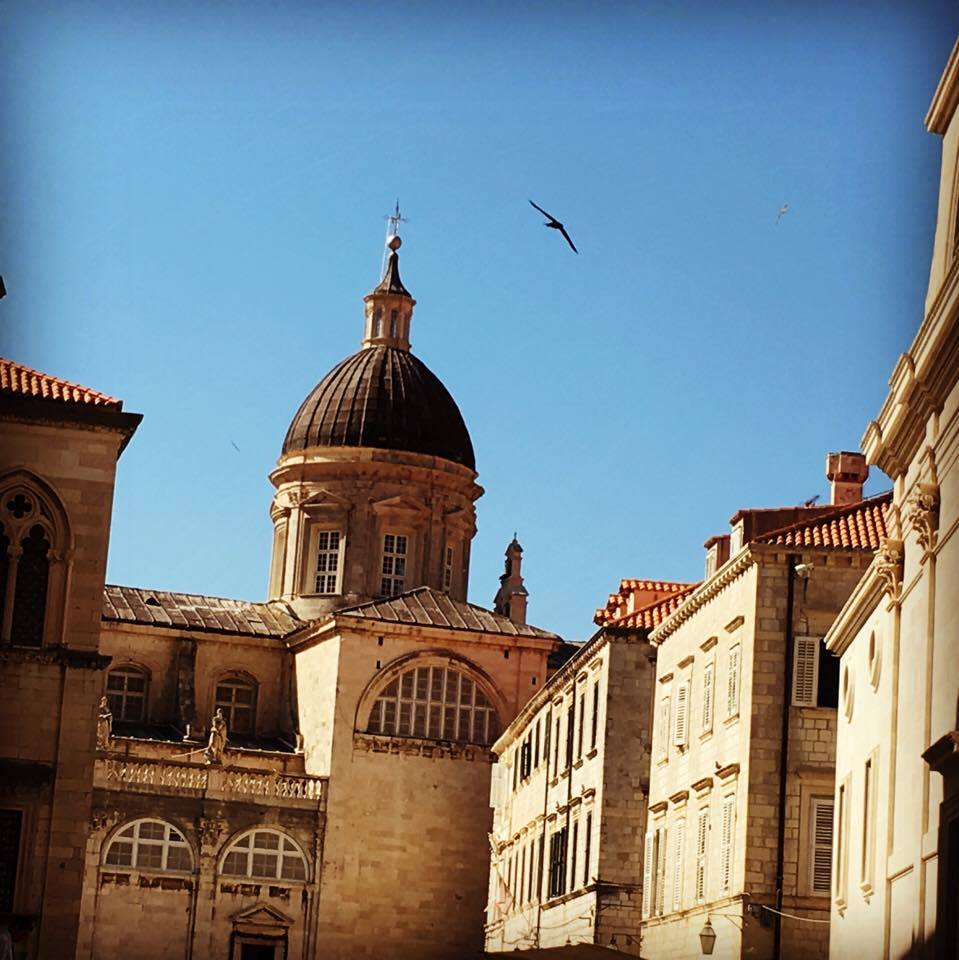 Walk the walls of Dubrovnik
What you can't miss whilst walking around are the walls that surround the city. The walls are made from limestone and are 2kms long and between 4 to 6 metres thick! After the earthquake in 1667 the walls were still standing.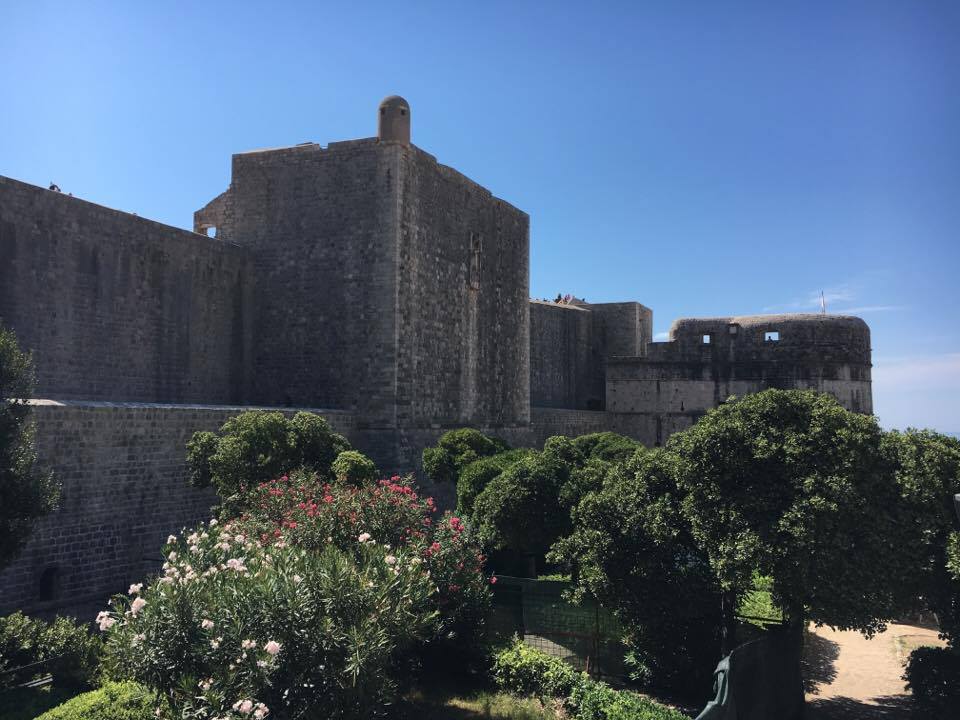 So you really must try to walk the city walls! That's probably the number one activity most visitors have on their to do lists. We walked them on a day when it was a little cooler (after a thunder shower) so it was bearable. It is quite a strenuous walk as there are lots of steps so be sure to take a hat, wear flat, comfortable shoes and take plenty of water with you. It also gets very busy so I would advise to go early in the morning or later in the afternoon.
To purchase a ticket once you enter the city though the Pile gate turn right and there is the ticket office. It costs 120 Kuna each (adult price).  You must pay in cash or with a credit card – Euros are NOT accepted. Opening times change throughout the year so be sure to check before you go. Remember to keep your ticket too as there is a checkpoint half way through (you can descend the walls at this point too if needed)
The views are amazing . It took us a little over 2 hours to complete the walk but we did stop for a photography break a number of times! This must be one of the top things to do in Dubrovnik and one everyone wants to do!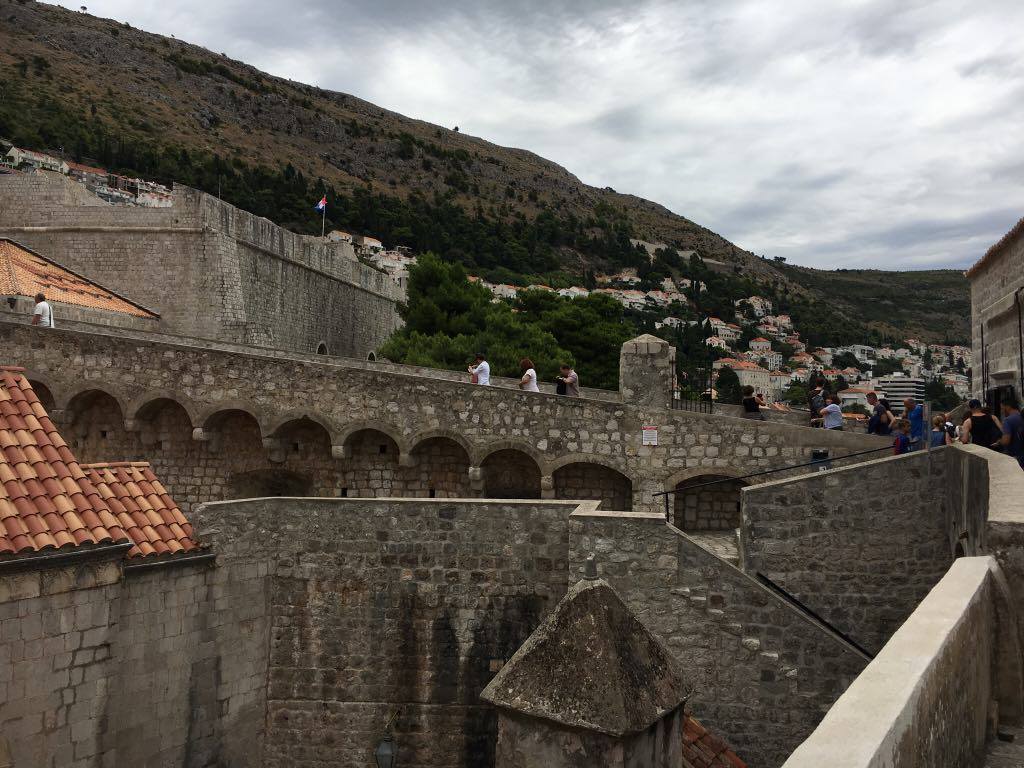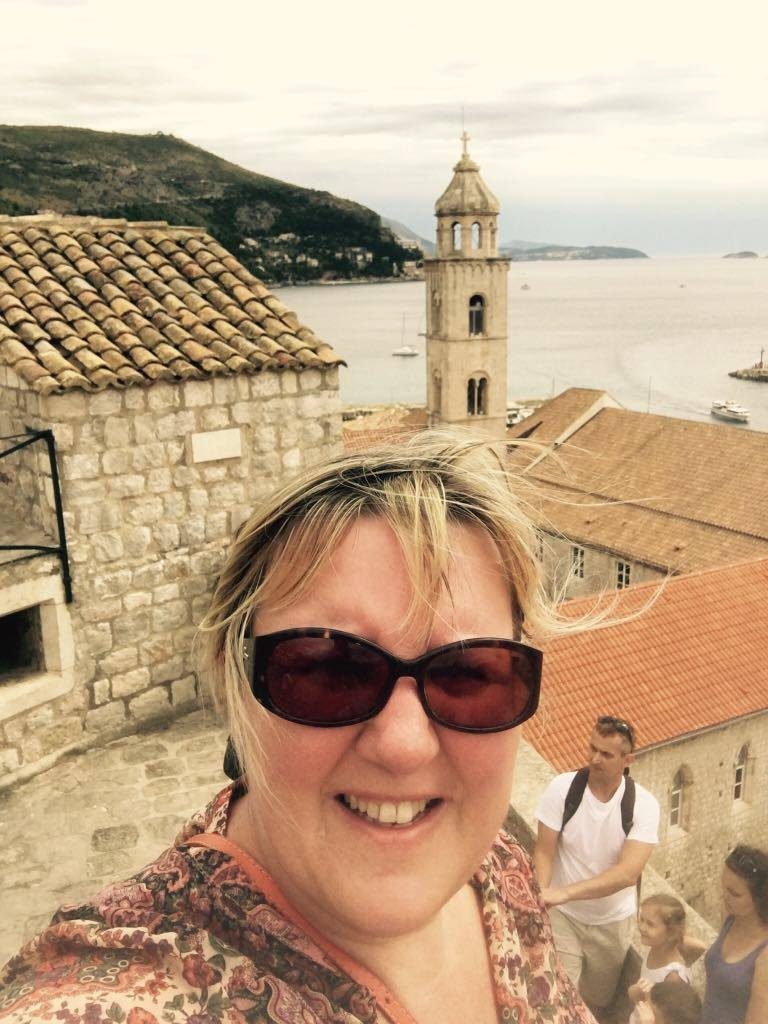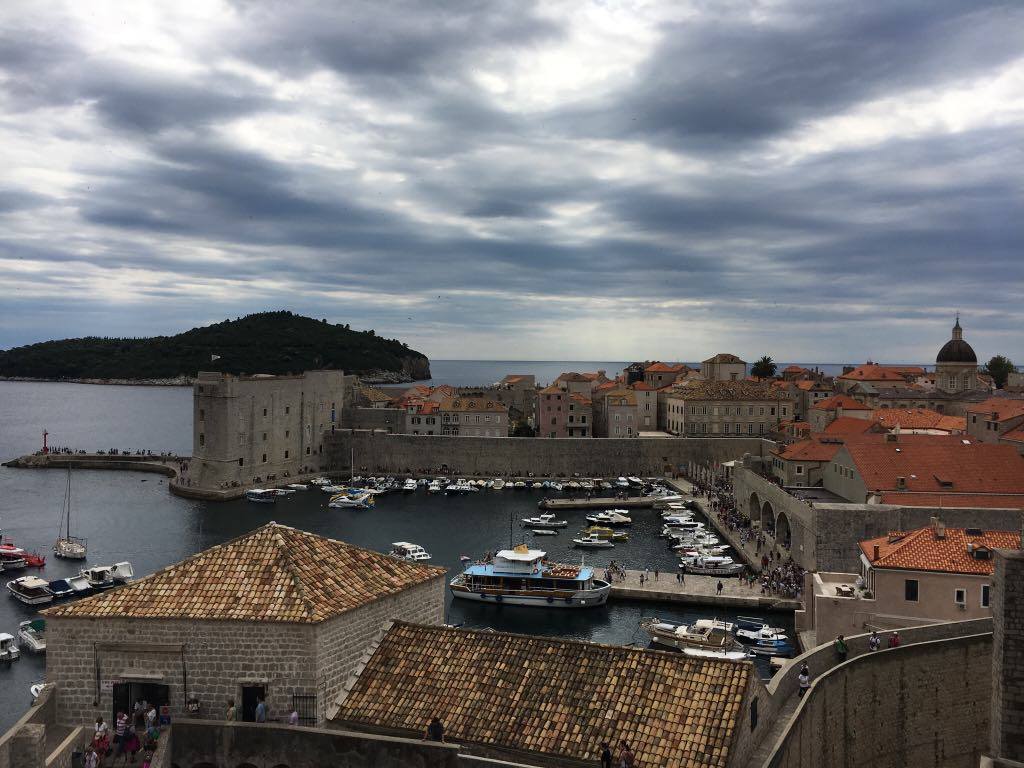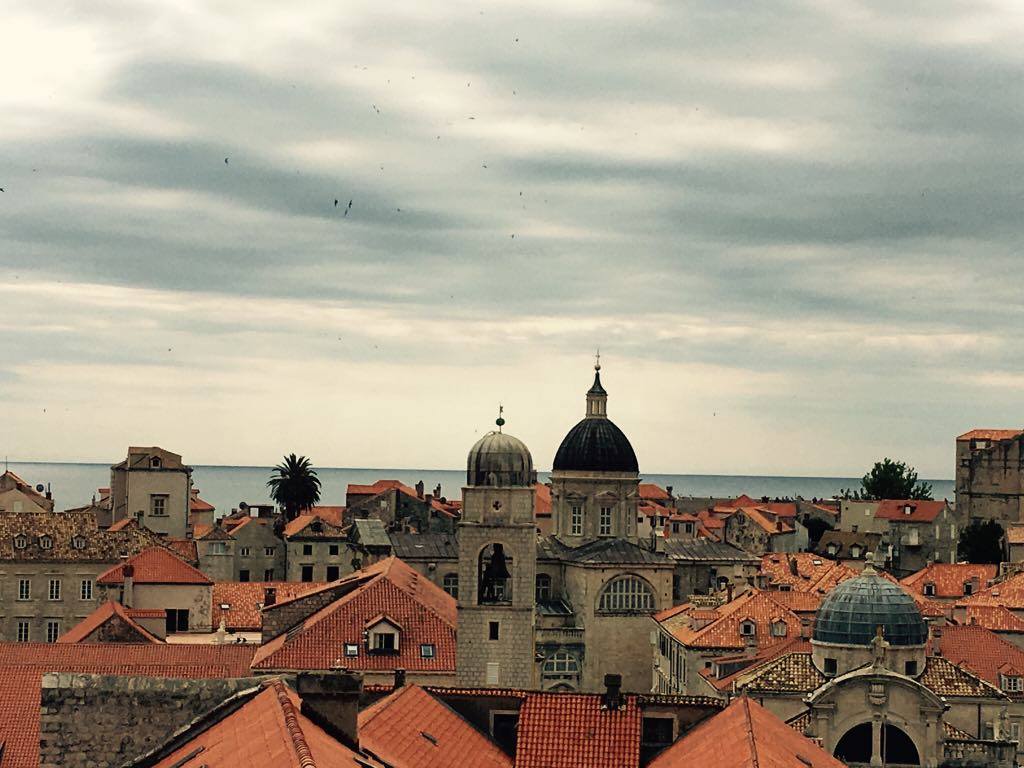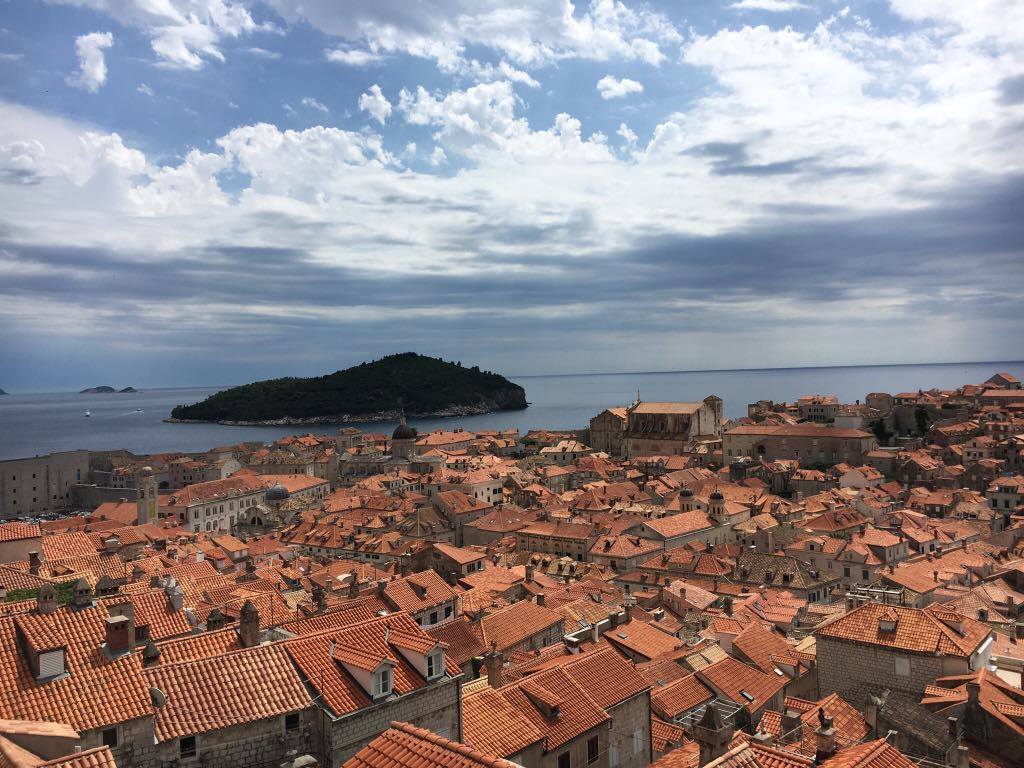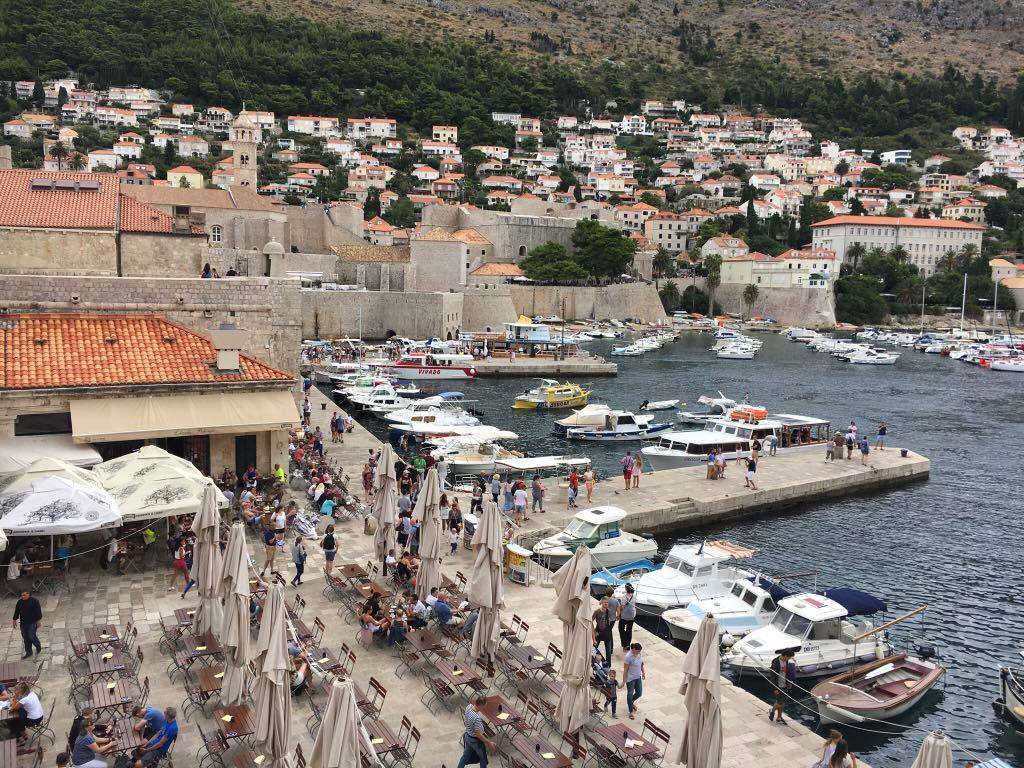 Getting out of the city proved to be more difficult! The Pile gate isn't very big and thousands of people trying to get in or out at the same time made it feel quite unsafe. Ensure if you have to be somewhere that you leave plenty of time to get out (summer months only I imagine)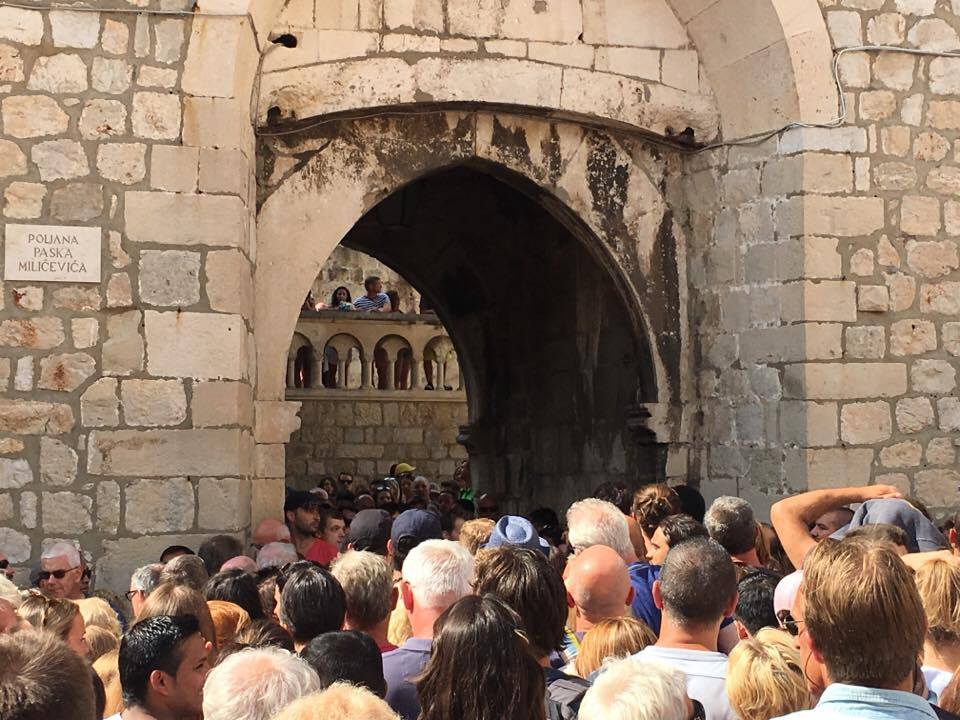 Things to do if you are based in Dubrovnik?
The old city is lovely but I think a day or two exploring is probably enough. There are lots of things you can do if you are based in Dubrovnik and want to explore more. I will be writing more detailed posts on each of these options but I thought I would include them as they could be useful when planning your itinerary!
Visit the Elafiti islands
These islands are an archipelago of 13 islands which are situated near Dubrovnik. Three of the islands are inhabited – Kolocep, Lopud and Sipan. We hired a boat and skipper for the day to take us around the islands.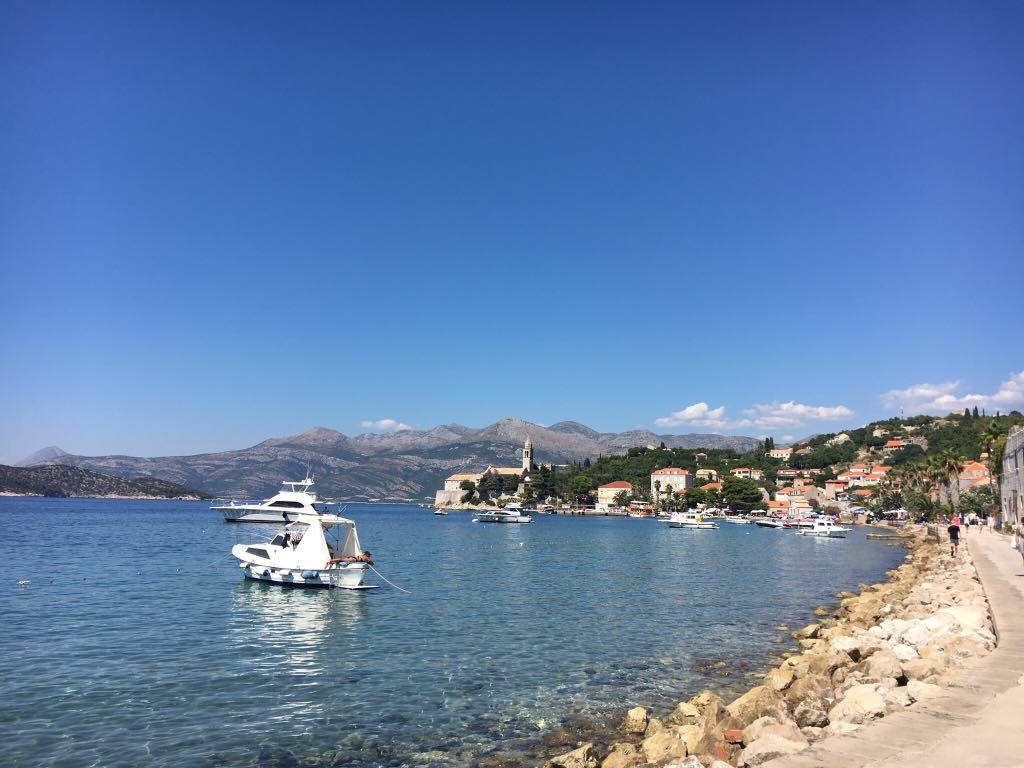 Visit Arboretum Trsteno – The arboretum was established in 1948 and incorporates gardens and a villa which we designed and built during the Renaissance. We had a lovely walk around the arboretum and the views are magnificent. The location has also been used in Game of Thrones.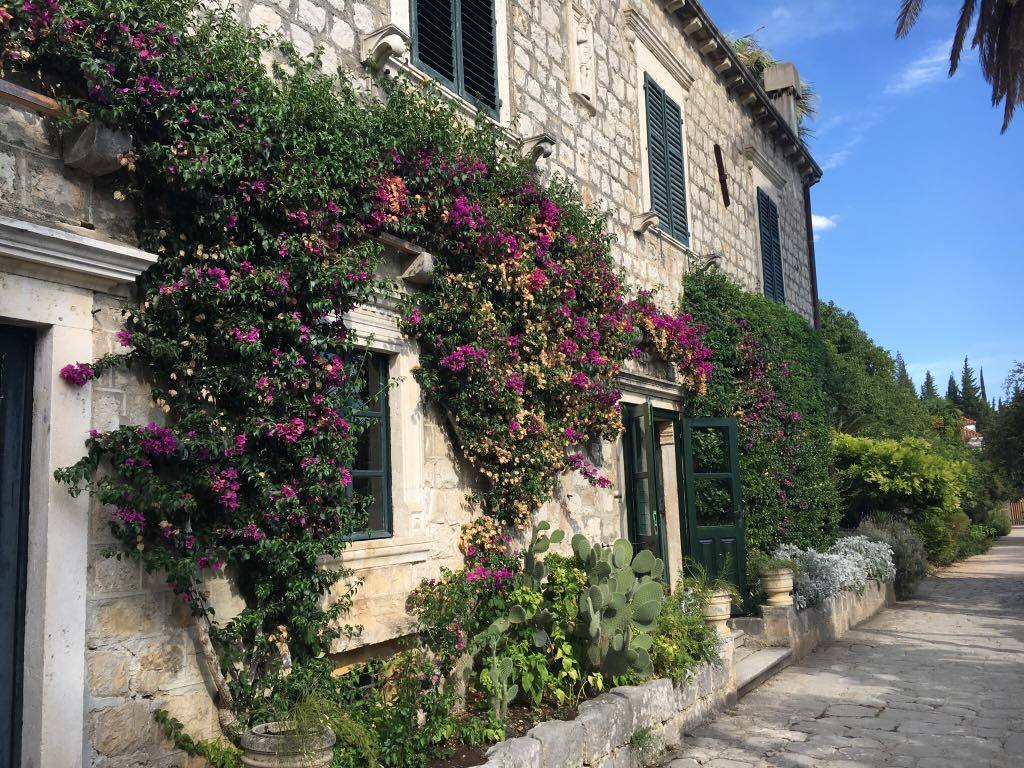 Visit Mostar in neighbouring Bosnia Herzegovina.
We decided we couldn't miss the opportunity to visit both Bosnia Herzegovina and Montenegro as they are so close to Dubrovnik. We used a company called Cheap Dubrovnik Tours to hire a car and driver/guide for the 2 day trips who were absolutely fantastic!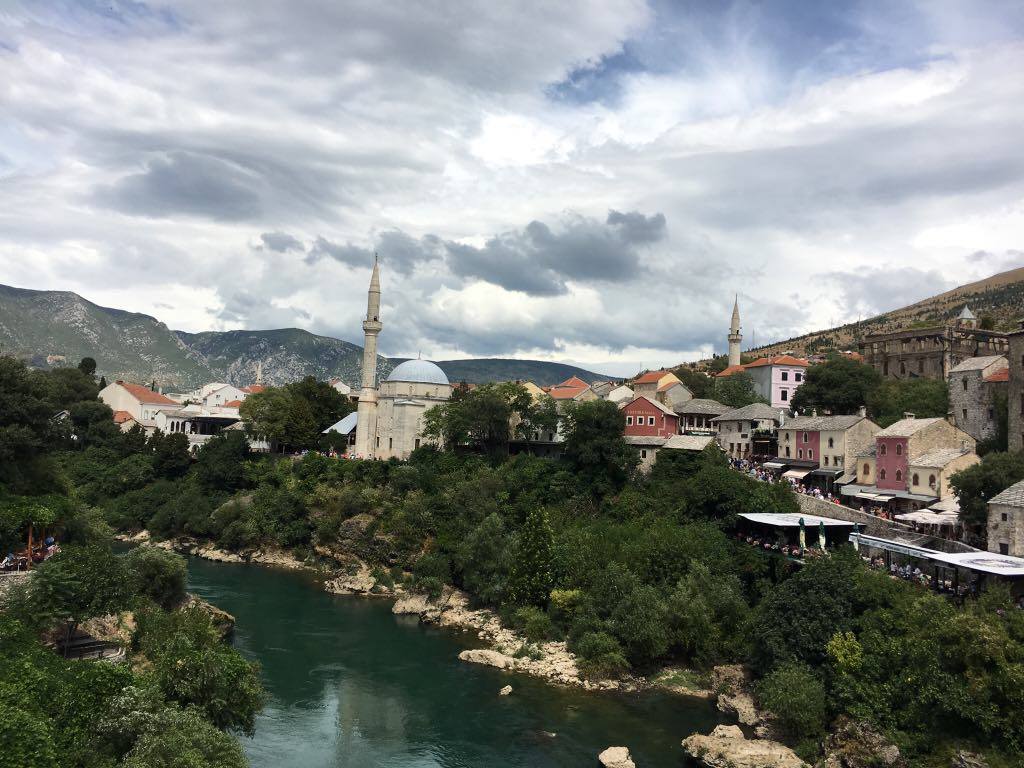 Visit  Kotor and Kotor Bay in neighbouring Montenegro – again another great day trip from Dubrovnik.
There are also 2 things that we didn't manage to do when we were in Dubrovnik but I really wish we had!
Catch the cable car – for the great views and for the museum at the top. I feel I didn't learn enough about the history of Dubrovnik and the recent events of the siege and the effect on the people of Dubrovnik.
Visit Lokrum – I am so sad we didn't go to Lokrum. It is only a short boat ride from Dubrovnik to this beautiful island. I would definitely make sure I visit if I return to Dubrovnik as a number of locals recommended it.
Where to stay?
I was advised not to stay in the old city and I think this is very sensible. The old city gets crowded (understatement). As I mentioned above the cruise ships dock and there can be literally thousands of people trying to get in and out of the city though the Pile Gate. It is a very narrow entrance which as I said previously felt very unsafe at one point when we wanted to leave.
It also gets very hot and a bit of relaxation by the pool of an afternoon was very welcome. And look at that view!!!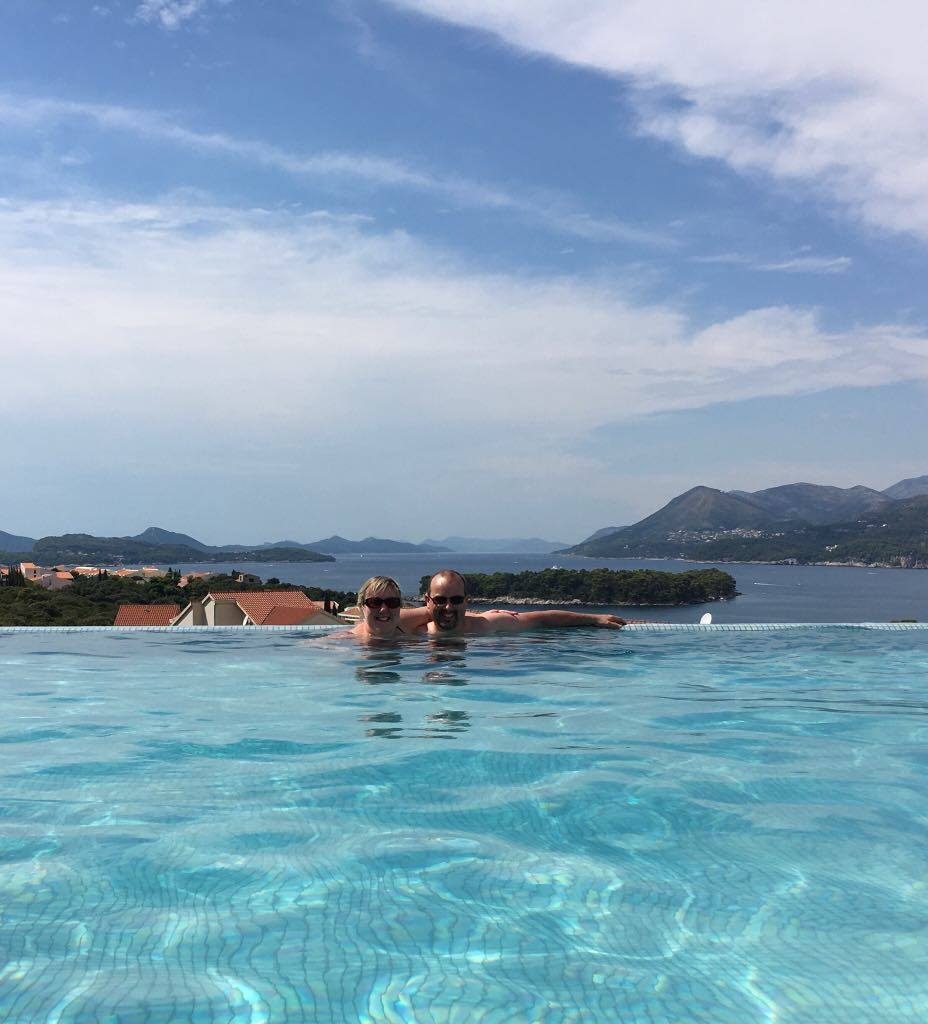 We chose to stay on the Lapad peninsular which is a large residential suburb of Dubrovnik. It takes approximately 15 minutes to get to the Pile gate of the old city by bus from Lapad. Bus tickets are cheap and apart from the occasional crowded bus we found this a great way to get around.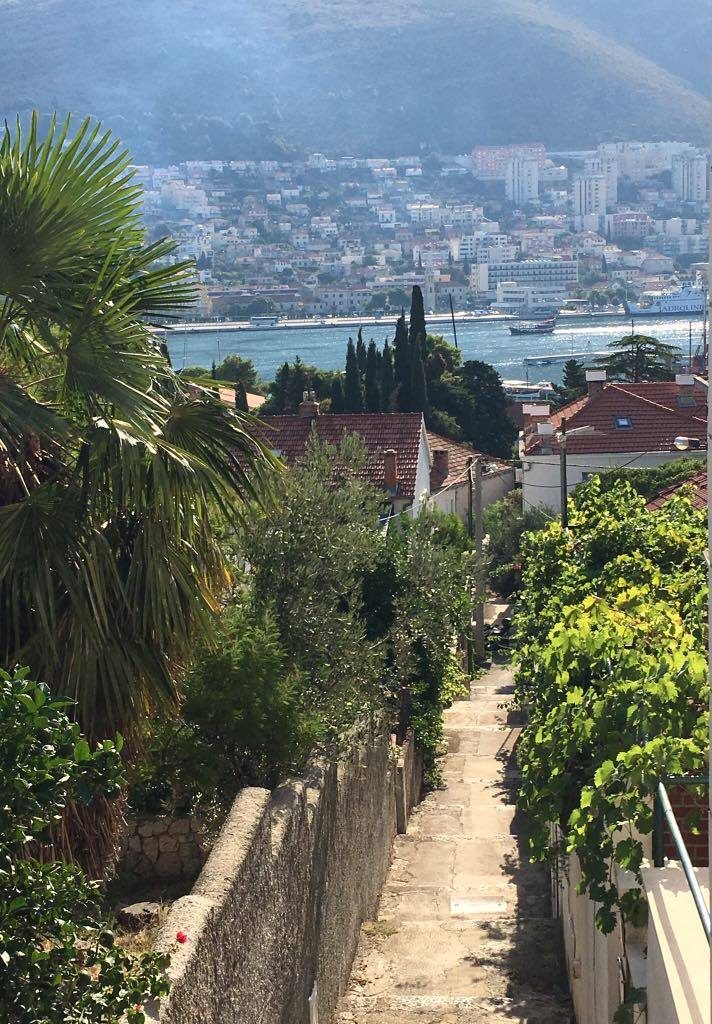 We stayed at the Villa Antea Apartments which have an 8.3 rating on booking.com. The apartments were great value and the swimming pool, though small, had the most spectacular outlook!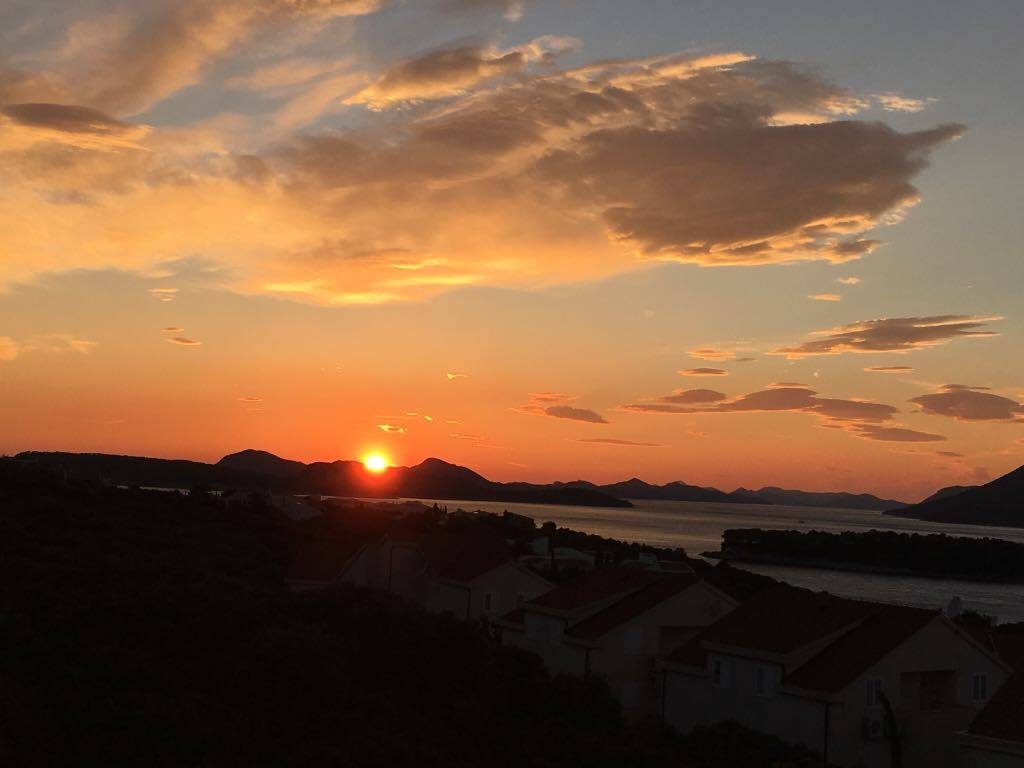 The restaurants and bars in Lapad are great too.  There is a pedestrianised strip to stroll down to enjoy a drink and a meal in the evening.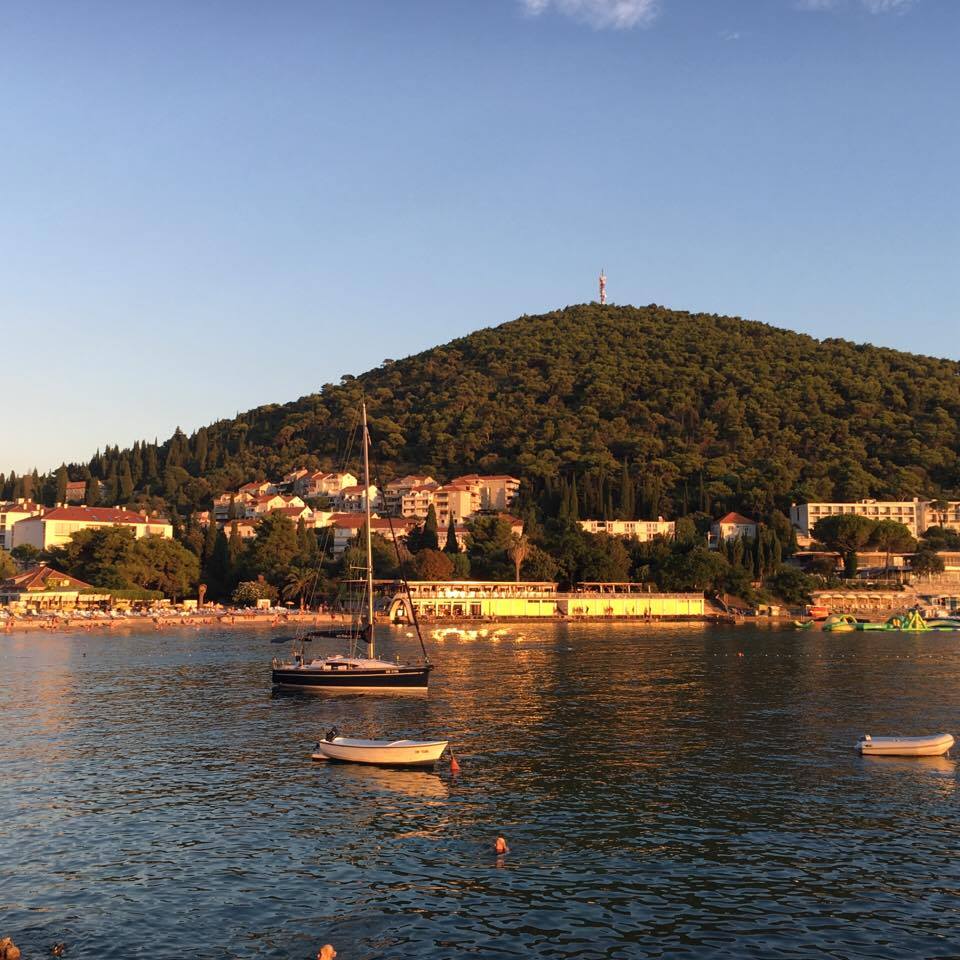 Where to eat and drink?
During our visits to the old city we only had a drink/ice cream and one pizza. Generally  we made breakfast in our apartment every day before heading out to explore so tended to wait until evening to have a meal. We didn't find Croatia cheap but the drop in the value of pound didn't help. (Note that although in the EU Croatia has not adopted the Euro and has its own currency the Kuna –  though most places accept both currencies)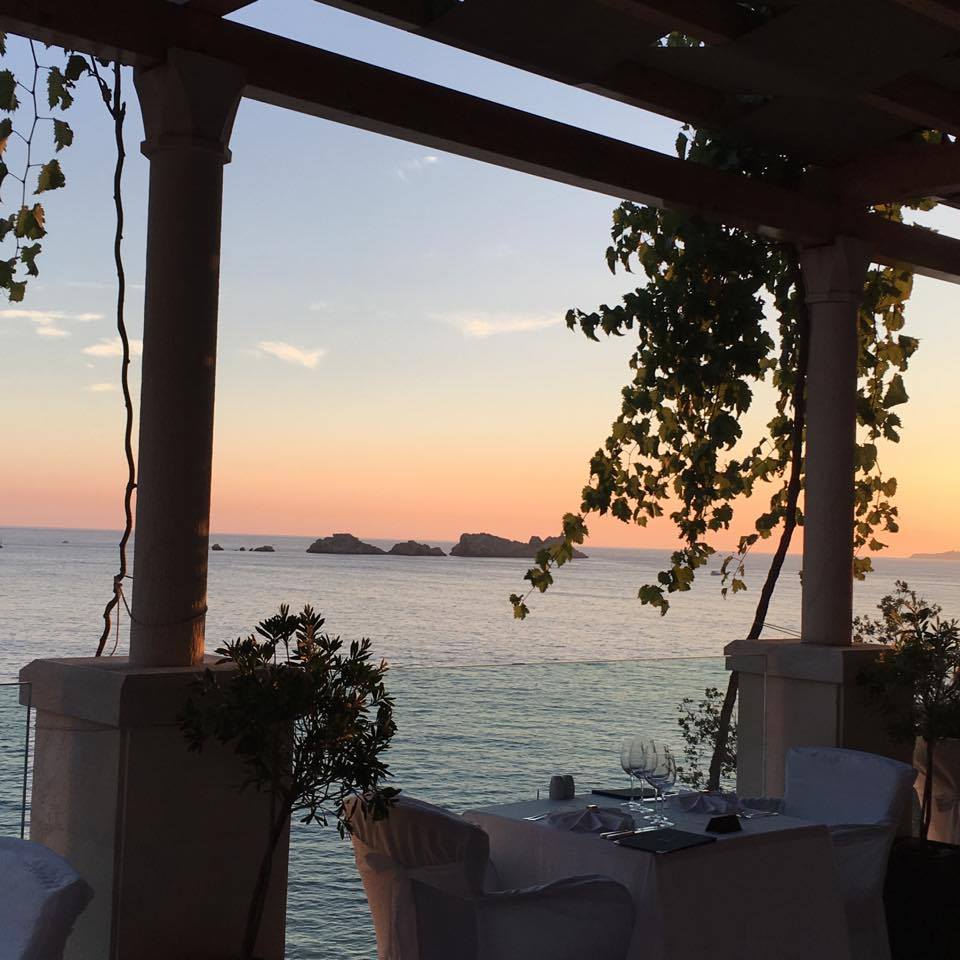 We did eat out in Lapad and our favourite destination was the Cave bar at the Hotel More. We also had a fabulous meal there overlooking the Adriatic with an amazing view of the sunset.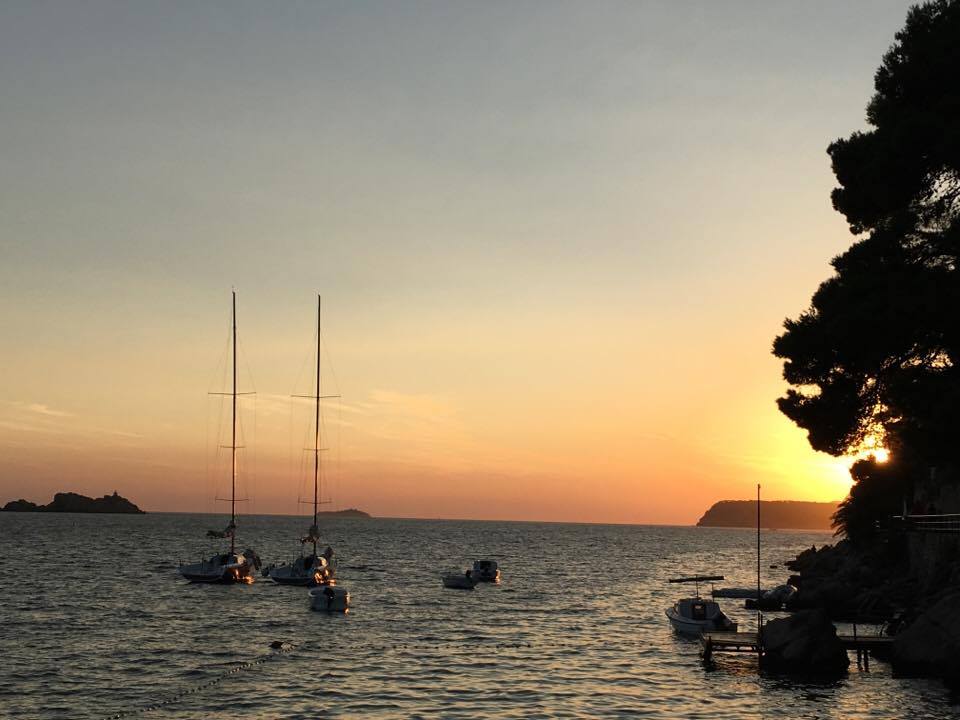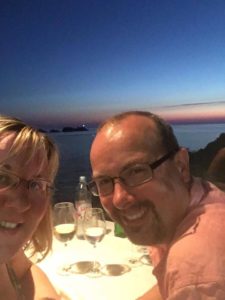 I would highly recommend you have at least a drink there – go and see the cave! Apparently when constructing the hotel they discovered the cave which was then incorporated into the bar.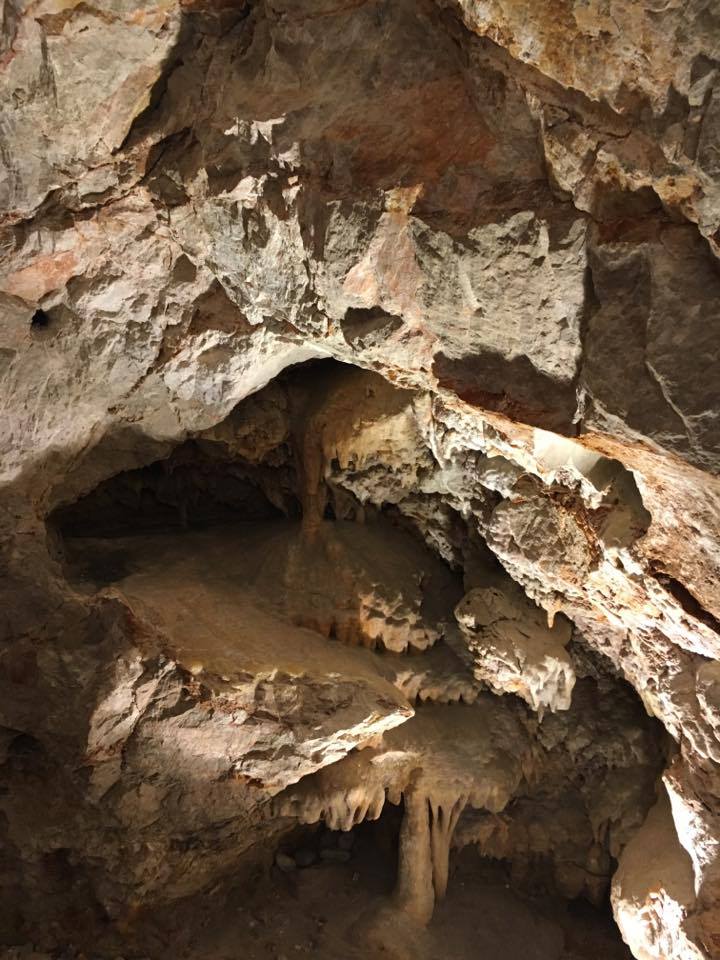 There are plenty of restaurants and bars along the pedestrianised strip to choose from. The choice ranges from Italian and seafood to fast food outlets selling chips and burgers as well as plenty of bars offering cocktails. And with views like enjoy it makes it all perfect for a relaxing holiday!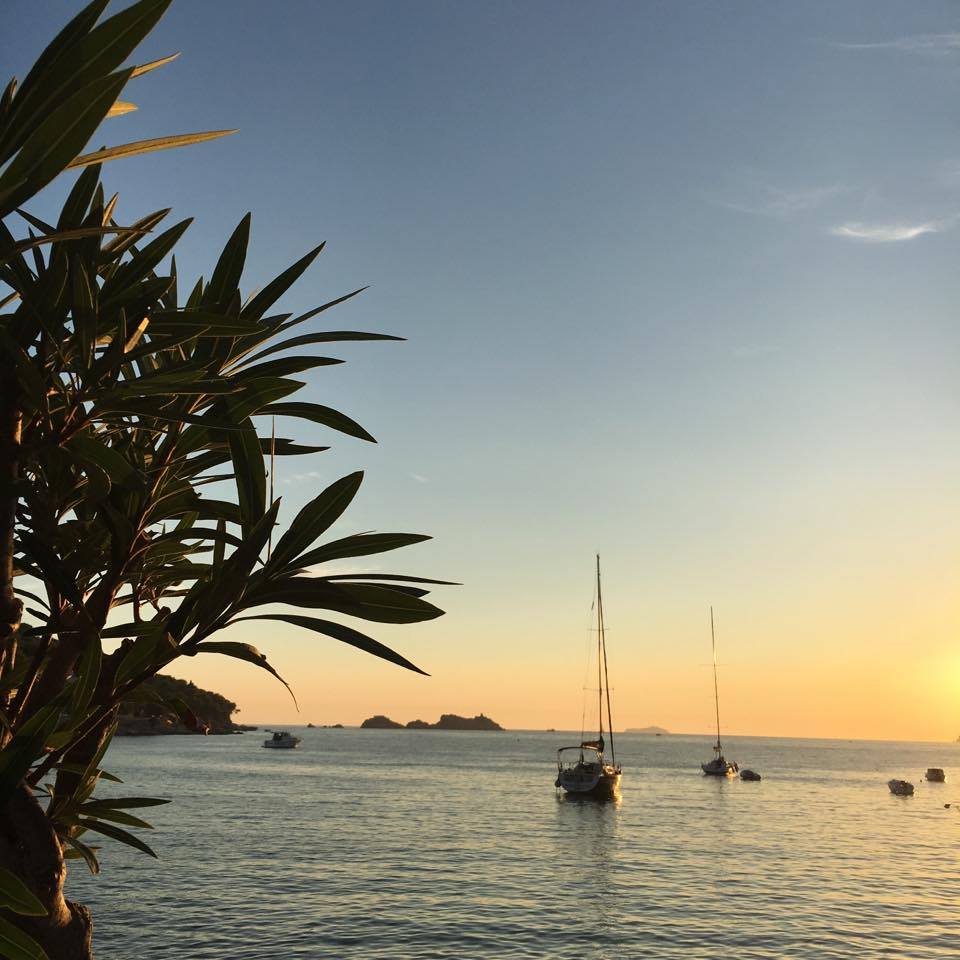 ---
UNESCO World Heritage Site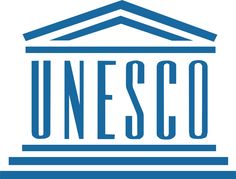 The Old City of Dubrovnik was inscribed on the list of UNESCO World Heritage Sites in 1979. For more information about the listing visit the UNESCO World Heritage Centre.
Read more about Croatia
---
PIN FOR LATER – BEST THINGS TO DO IN DUBROVNIK CROATIA
---