This post may contain compensated links. Please read our disclaimer for additional information.
Known as the location where Bram Stoker conceived Dracula, Whitby is a popular seaside town located on the coastline of North Yorkshire. Whitby is a perfect destination for a short break with lots to appeal to history lovers, rail enthusiasts, fans of Dracula and more!
Whatever the season Whitby is a great destination for day trippers or those looking for a weekend break. During the summer months a number of festivals attract annual visitors to the town including the Whitby Steampunk Weekend, Whitby Folk Week and the Whitby Regatta.There are also very popular twice-yearly Whitby Goth Weekends when goths and alternative music lovers descend on the town.
If you are tempted by the thought of a long weekend or even a day trip to this English coastal town this post about the best things to do in Whitby will give you lots of inspiration and ideas for your Whitby itinerary.
If you are planning a trip to the UK or if you live in the UK and want to explore more of the country why not join my UK Travel Planning Group on Facebook? You will find lots of tips, resources and ideas to help plan your trip whether it is for a day or a month!

THE BEST THINGS TO DO IN WHITBY
THE BEST PLACES TO VISIT IN WHITBY
The inspiration behind Bram Stoker's Dracula Whitby Abbey sits on a hill overlooking the town. Take a stroll through the gothic ruins and enjoy the view over the harbour.
Now owned by English Heritage there is a visitor centre which tells the story of the abbey and how it came to be the ruin we see today.
The Abbey is open daily from 10am to 6pm.
It is impossible to visit Whitby without eating some of the fish and chips for which the town is known.
The best place to visit? The Magpie Cafe.
Expect a LONG queue as the place is famous for its delicious battered cod!
Whitby was once a whaling town and the arch made from 2 whale jaw bones is a reminder of its past. The bones that stand there today are not from illegally hunted whales but those from a whale killed legally by Inuits in Alaska.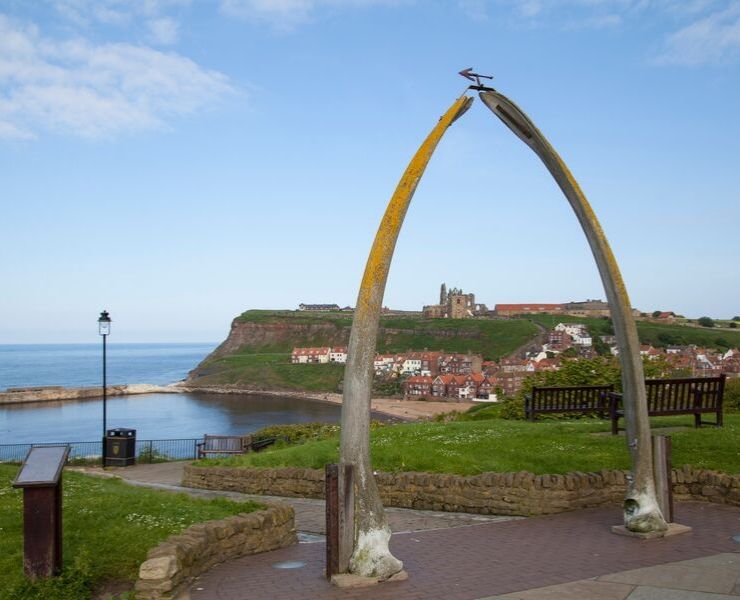 Climb the 199 steps to the top of East Cliff for views over the town and harbour. At the top you will find the medieval church of St Mary.
CAPTAIN COOK MEMORIAL MUSEUM
Captain Cook served his apprenticeship in the town in 1746. Although a controversial figure around the world if you want to learn more about the man who literally sailed about as far as it is possible to go from Whitby this is the place to visit.
THE CAPTAIN COOK EXPERIENCE
Take a 25 minute trip around Whitby harbour and along the coast to Sandsend in HMS Endeavour (or rather a smaller replica of the famous ship sailed by Captain Cook in 1768)
Trips are dependent on tides and weather conditions. No booking is required and sailings start between 10 and 10:30 am most days.
NORTH YORKSHIRE MOORS RAILWAY
Train lovers will enjoy the opportunity to travel from Whitby to Pickering on the North Yorkshire Moors Railway. The train is run by volunteers on a not for profit basis. There are a number of experiences to choose from throughout the year. Click here to book tickets on the North Yorkshire Moors Railway.
ROBIN HOOD BAY (SHORT DRIVE FROM WHITBY)
The small fishing village of Robin Hood's Bay is located only 5 miles south of Whitby. Worth a visit to explore the narrow cobbled streets and search for fossils along the sandy shoreline.
Don't miss the wonderful Robin's Hood Bay Book Shop located on 1 Chapel Street – a quaint and lovely little shop to explore.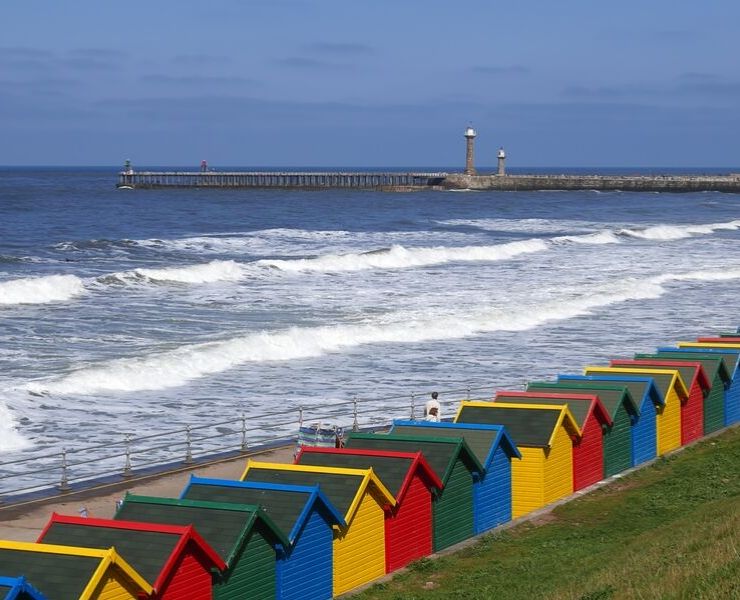 BEST THINGS TO DO IN WHITBY: THE BEST TOURS TO TAKE
If you prefer to take a tour to Whitby from the beautiful city of York you will find that there are quite a few available. To help with your planning I have handpicked the best for you which include a visit to Whitby.
I always use Get Your Guide when booking tours. The advantages include the choice of an excellent variety of tours around the world, great reviews as well as the ease of booking using a preferred currency. Most tours can also be canceled up to 24 hours before with no cost too. (Check terms and conditions when you book)
Travel by steam train on the North Yorkshire Moors Railway on a small group tour from York. Explore the Moors on rural roads and spend time in the amazing fishing town of Whitby.
Discover the best of North Yorkshire's villages, market towns and moorlands on a full-day tour to Whitby, Helmsley, North Yorkshire Moors National Park and more.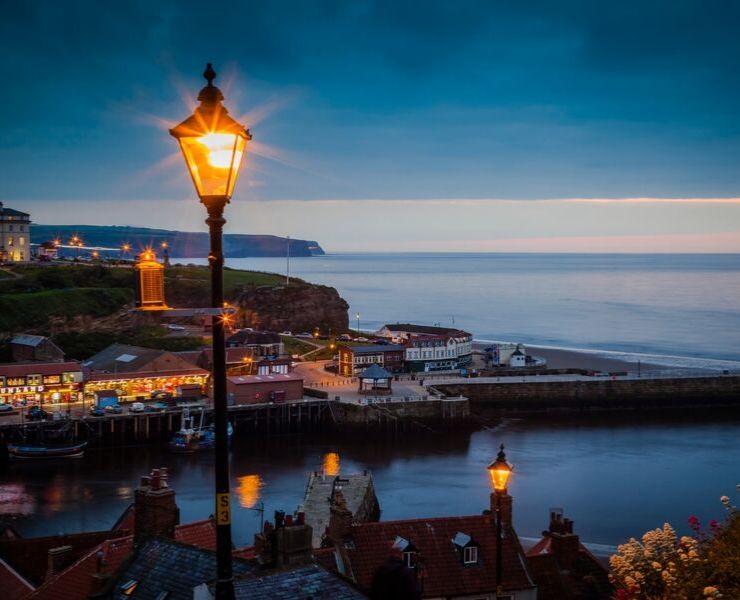 BEST THINGS TO DO IN WHITBY: WHERE TO STAY
I book all my accommodation when I travel through booking.com. I find their prices to be extremely competitive and many bookings offer free cancellation (check when you book) in the event of a change of plans.
I have chosen 3 accommodation options in Whitby for you to consider.
Each have a score of 9 and above on booking.com.
FLYING SCOTSMAN ENGINE SHED
2.7 km from Whitby Abbey this holiday home includes free WiFi, 2 bedrooms, a fully fitted kitchen and dishwasher. There are opportunities for golfing and cycling nearby.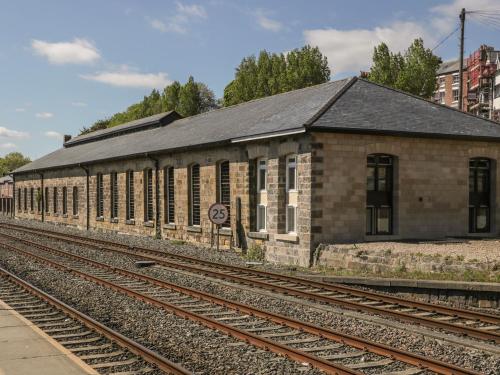 WHITBY MARINA VIEW
2.7 km from Whitby Abbey this accommodation includes free WiFi, 1 bedroom, a fully fitted kitchen and city views. It also has free private parking which is a bonus as parking in Whitby can be difficult.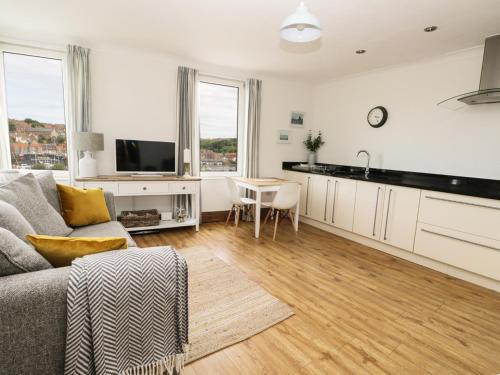 WHITBY WATERMARK APARTMENTS
These luxury apartments include a fully equipped kitchen, dining area and lounge with flat-screen TV and DVD player. Free parking is available on site. WiFI is also available and free of charge.
ⓘ CLICK THIS LINK FOR MORE ACCOMMODATION OPTIONS IN WHITBY

HOW TO GET TO WHITBY
HOW TO GET TO WHITBY BY TRAIN FROM LONDON
ⓘ Distance from London: 207 miles
Time taken by train: Fastest route is 4 hours 34 minutes
No direct trains to Whitby
Leave from: London Kings Cross to Whitby via York
HOW TO GET TO WHITBY BY TRAIN FROM EVERYWHERE ELSE!
There are trains to Whitby from Middlesborough and Newcastle direct to Whitby otherwise you will have 1 or 2 changes.
For information about UK train travel click here to read an informative guide written by my husband (who worked in the UK rail industry for 25 years and has traveled on nearly every line over the past 50 years!)
To purchase train tickets for UK travel I recommend the TrainLine.
HOW TO GET TO WHITBY BY CAR
There are lots of ways to get to Whitby by car! Take a scenic drive across the Moors
Distances from main cities (and estimated drive time)
London – 300 miles – 5 hour drive
Newcastle – 70 miles – 1 1/2 hour drive
York – 50 miles – 1 1/4 hour drive
Manchester – 122 miles – 2 /12 hour drive
Edinburgh – 180 miles – 3 1/2 hour drive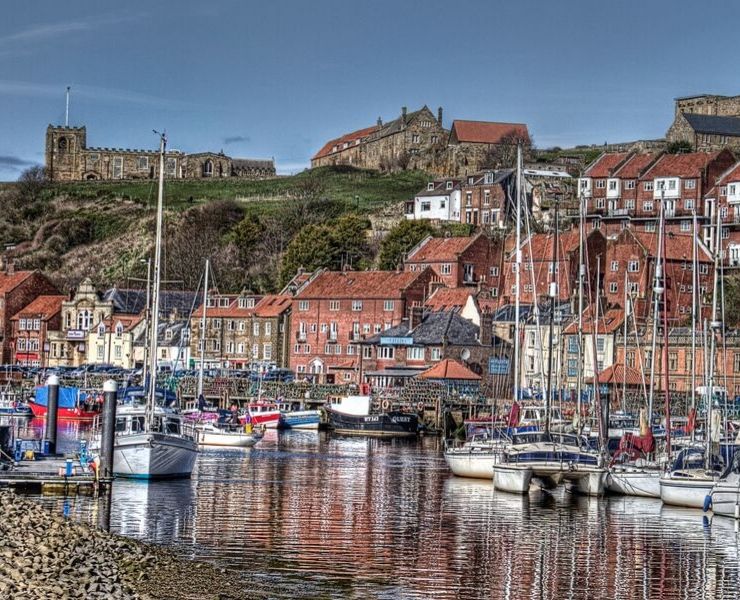 BEST BOOKS TO READ BEFORE YOU VISIT WHITBY
To prepare for your visit why not read (or re-read) the book which will forever be associated with the seaside town? Or perhaps your interest lies with the life of the famous explorer Captain Cook? Read his biography and learn about his 3 voyages of discovery.
5 TOP TIPS FOR VISITING WHITBY
It can be cold – even in summer (it is on the north eastern coast of England!) so take something to keep you warm and dry (yes even in summer) Check out my UK packing guide for all season for some suggestions!
Whitby is famous for jet which is found in the area. The black mineral can be found in lots of jewelery on sale in the town.
Buy some fish and chips – it absolutely has to be done! If you like kippers don't miss a trip to Fortunes Smokehouse and shop – these kippers are pretty special. The shop is owned by the 6th generation of the Fortune family who have been running the business since 1872.
If you are visiting the UK from overseas and are planning to see a number of English Heritage Sites I recommend purchasing an English Heritage Card. This 9 day or 16 day pass entitles you to free entry to the abbey (and lots of other great English Heritage places) Click here for more information about the English Heritage: Attractions Pass for Overseas Visitors.
More Information about Visiting Whitby: Useful Websites and Links
SOME KEY DATES FOR VISITING WHITBY IN 2020
Whitby Regatta – 15-17 August 2020
Whitby Folk Week – 22-28 August 2020
Whitby Steampunk Weekend – 24 – 26 August 2020
MAP OF WHITBY
Hopefully this essentials guide to the best things to do in Whitby (and more) will help you plan your visit. If you have any questions please ask – or why not join my UK travel planning group on Facebook? Chat with others planning their travels around the UK, ask questions and share your experiences.
If you are planning a trip to the UK or if you live in the UK and want to explore more of the country why not join my UK Travel Planning Group on Facebook? You will find lots of tips, resources and ideas to help plan your trip whether it is for a day or a month!
LOVING THESE BEST THINGS TO DO IN WHITBY? YOU MAY ENJOY THESE POSTS ABOUT TRAVEL IN THE UK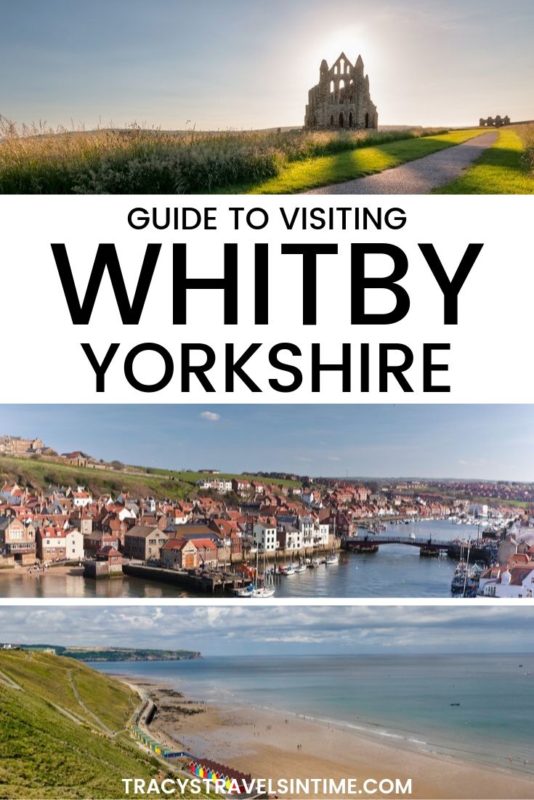 Over the last 50 years I have lived and worked in 7 countries on 4 continents and travelled to many more. I enjoy exploring and learning about new places and meeting people on my travels. History, reading, photography, nature and wildlife are my interests and I am ALWAYS researching and planning my next trip (preferably by train)
With a lifetime of travel experience, and a network of friends all over the world, I share genuine insider guides, recommended best book lists and train journey inspiration to help YOU travel authentically to some of the most beautiful places on earth.
Come and join me as I travel the world one country (and train journey) at a time!
This post may contain compensated links. Please read our disclaimer for additional information.