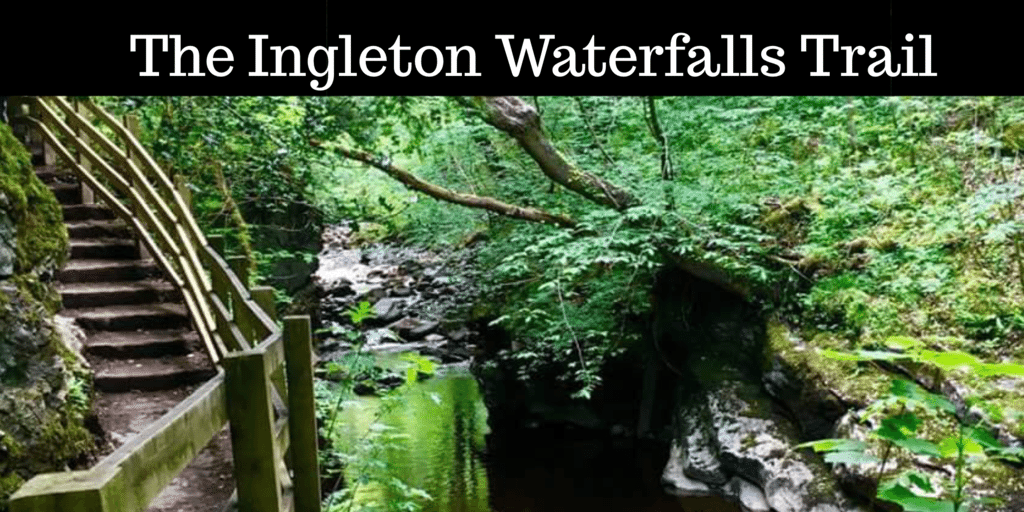 One day in May 2016 on our way up to Northern England for a holiday we passed through the Yorkshire Dales and stopped off in Ingleford for a rest break. How glad we are that we chose that spot to stop! We had a look around the information centre and heard about the Ingleford Waterfalls Trail – there are leaflets available which detail the walk. Luckily we had our walking boots so we decided to give it a go.
If walking the Ingleton Waterfalls Trail is something you want to do then read on for all you need to know!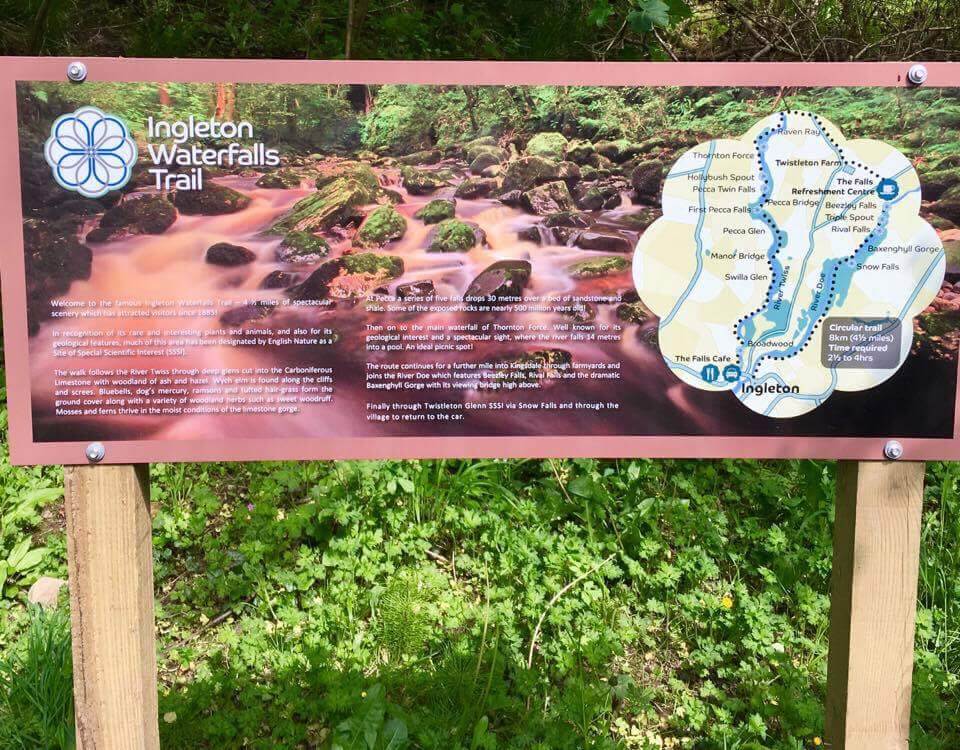 The Trail
The trail is a circular trail of 7km (4.3 miles) and is a absolutely beautiful walk – its a strenuous trail though and there are a LOT of steps along the way so isn't suitable wheelchairs or pushchairs. Dogs can be taken on the trail and we saw loads of dogs having a fantastic time! (They need to be on a lead when crossing farmland and near livestock though)
Waterfalls and finding the money tree!
The walk is stunning and you will even find the (?) a money tree on your way around!! Take some 2 pence coins if you want to add your own!
Swilla Glen
The money tree
The walk to the top is stunning – pass Pecca Falls and Hollybush Spout on the way!
Nearly there! Thornton Force
Reaching the top! Raven Ray Bridge to Twistleton Lane
And a break at Beezley Farm for refreshments (and the loo!!) and then a picnic at Beezley Falls
On the way back down to Ingleton to Rival Falls and Baxengyhll Gorge and finally the Snow Falls!
The final stretch and back to the village!
Logistics for walking the Ingleton Waterfalls Trail
The leaflet we picked up in the information centre detailed safety precautions that need to be taken so I suggest you pick one up before you start the trail. Consult the website The Ingleton Waterfalls Trail  for a map, downloadable copy of the leaflet and more information!
About half way around at Beezley Farm there is a refreshment centre (see photo above) where you can get a drink and a snack as well as access toilet facilities.
Ticket Prices
Family (2 adults & 3 Children) £15.00
Adult (16+) £6.00
Child (under 16) £3.00
Price includes parking
Opening times
March 1st – March 31st: 9am – 2.30pm
April 1st – August 31st: 9am – 7pm
September 1st – October 31st: 9am – 4pm
November 1st – February 28th/29th: 9am – 2.30pm
Ingleton can be found just off the A65 30 minutes from Lancaster, 30 minutes from Kendal and 40 minutes from Skipton.
If you are in Yorkshire and are a fan of Harry Potter why don't you check out the North Yorkshire Moors Railway steam train to Hogwarts!
We thoroughly enjoyed our day and as we had taken a picnic we stopped off half way to rest and enjoy the views. As you can see from the photographs there are a number of stunning waterfalls to enjoy along the route and the scenery was simply beautiful! 
---
Pin for later – Walking the Ingleton Waterfalls Trail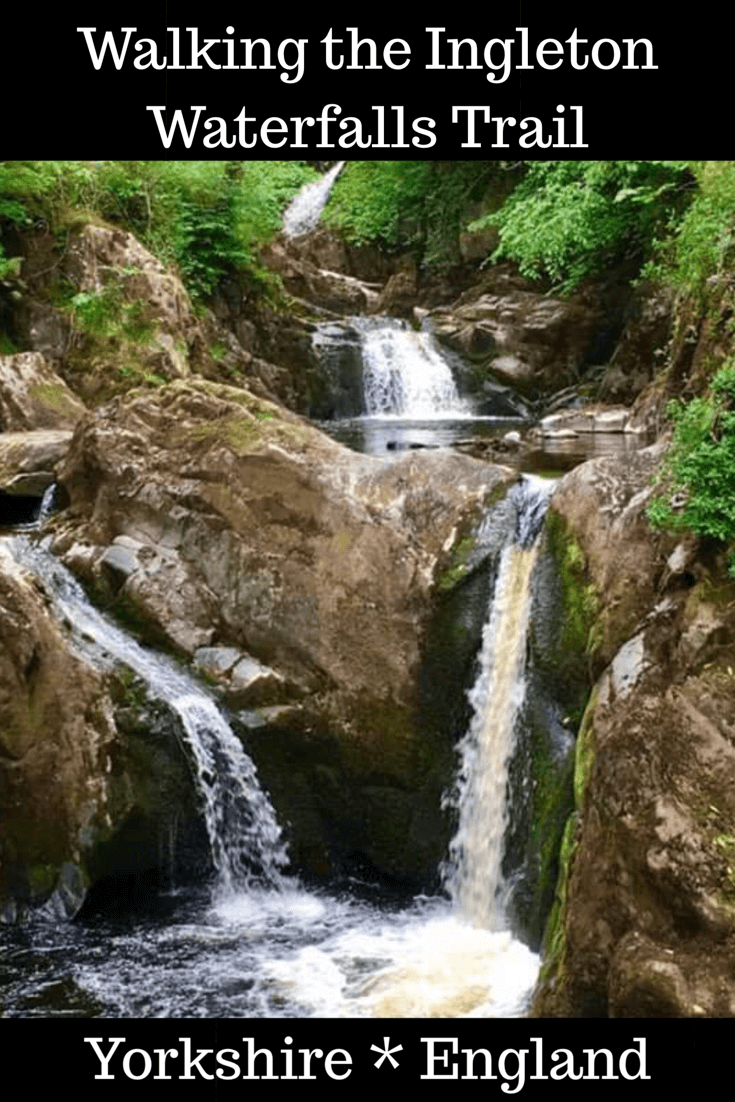 ---