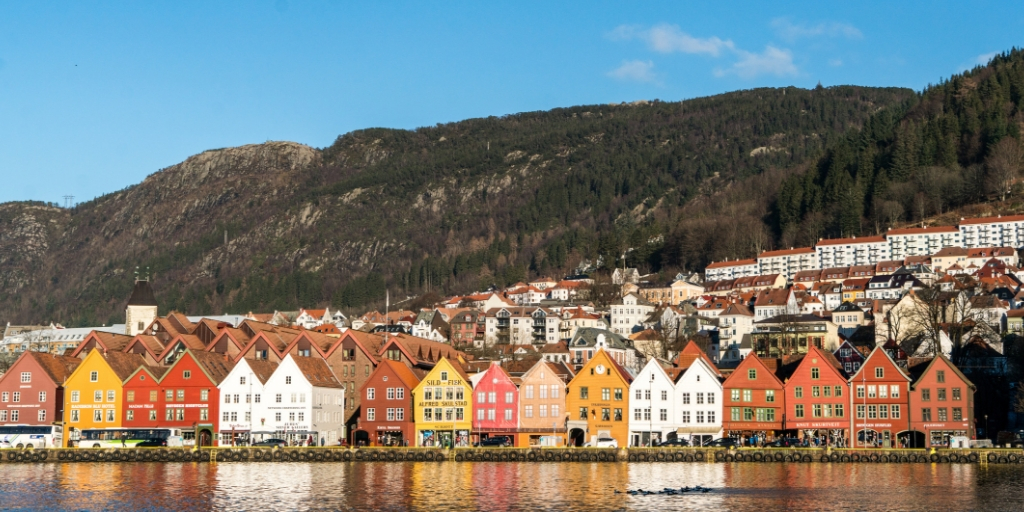 VISITING VOSS
I will start off my guide to visiting Voss and Bergen with Voss. It was the next stop on my trip from Laerdal, Gudvangen and Flam.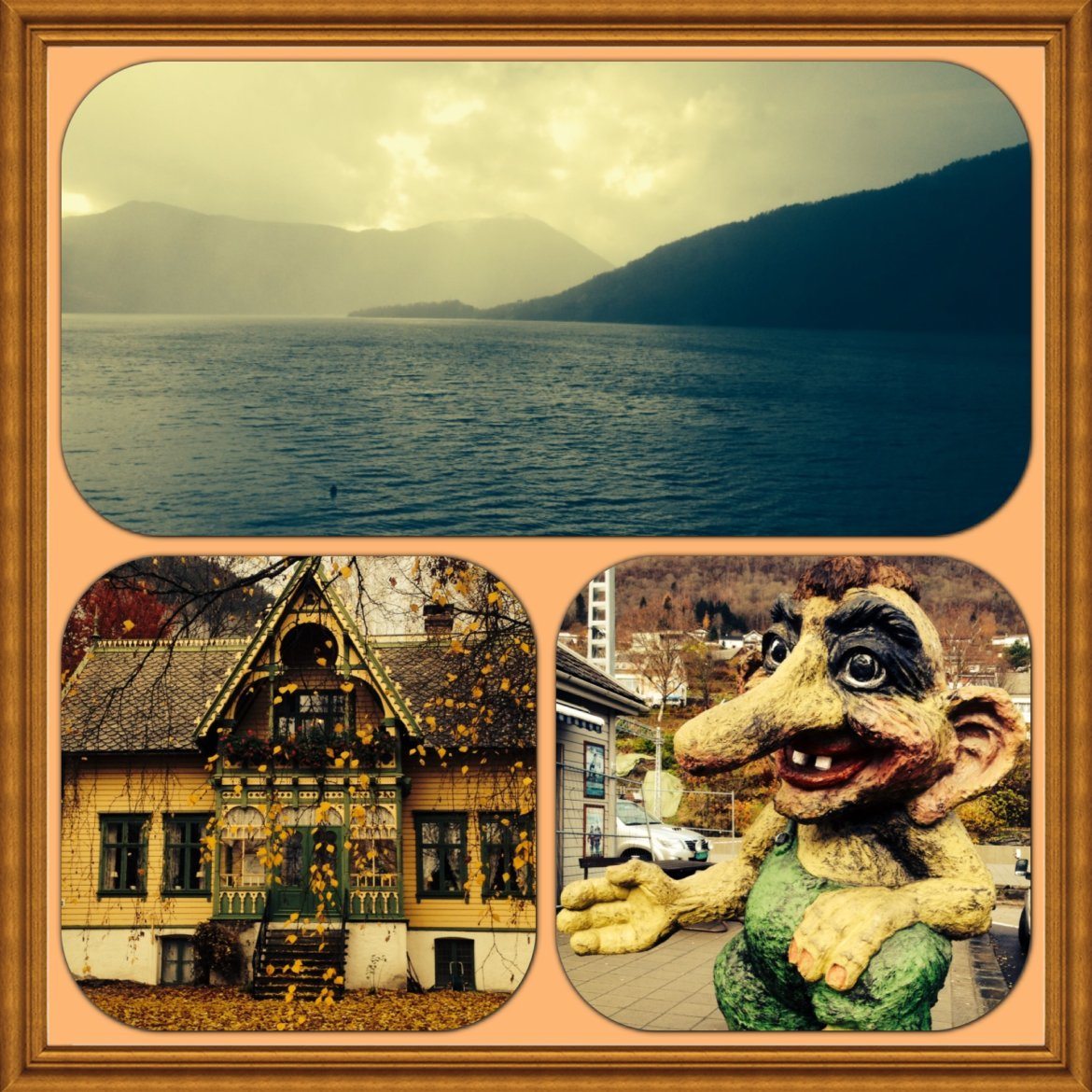 Voss is possibly best known for skiing and other adrenaline sports. It was the first place I ever visited in Norway. I was 11 and on a school skiing trip – and the beauty of the country always stayed with me. If you have read my previous posts about Laerdal and Flam and Gudvangen you will know that I was not disappointed and when people ask me where is the most beautiful place on earth I have been to….the answer is always 'Norway.' And if i did I would probably live in this house!!
We visited Voss in early November and the cold weather and snow had yet to arrive. We spent an afternoon wandering around Voss before catching the train to Bergen (less than an hour away). There were plenty of places to have a hot chocolate and we really enjoyed just walking around the town – and how can anyone resist the giant troll!
---
VISITING BERGEN
---
Bergen is a beautiful city and a designated UNESCO World Heritage Site. It was founded in 1070 and is Norway's second largest city.  It is situated on the south western coast of Norway and is surrounded by mountains and fjords.
I flew into Bergen from London (approx. 2 hour flight) and travelled through Norway by train or bus. The public transport system was excellent (free wi-fi on the bus – though I spent most of the 4 hour trip to my husband in Laerdal simply admiring the scenery)
We spent a day and a half in Bergen. It was winter, it was freezing and it was also amazing.
Bryggen
Bryggen is one of the main attractions in Bergen and is the site of the beautiful old Hanseatic wharf and buildings. In the middle ages this area was the hub of all trade after the Hanseatic League established an office here. It is a charming area to walk around with lots of pretty wooden buildings to admire. The old wooden buildings along the harbour front are probably the most photographed buildings in Norway – certainly in Bergen!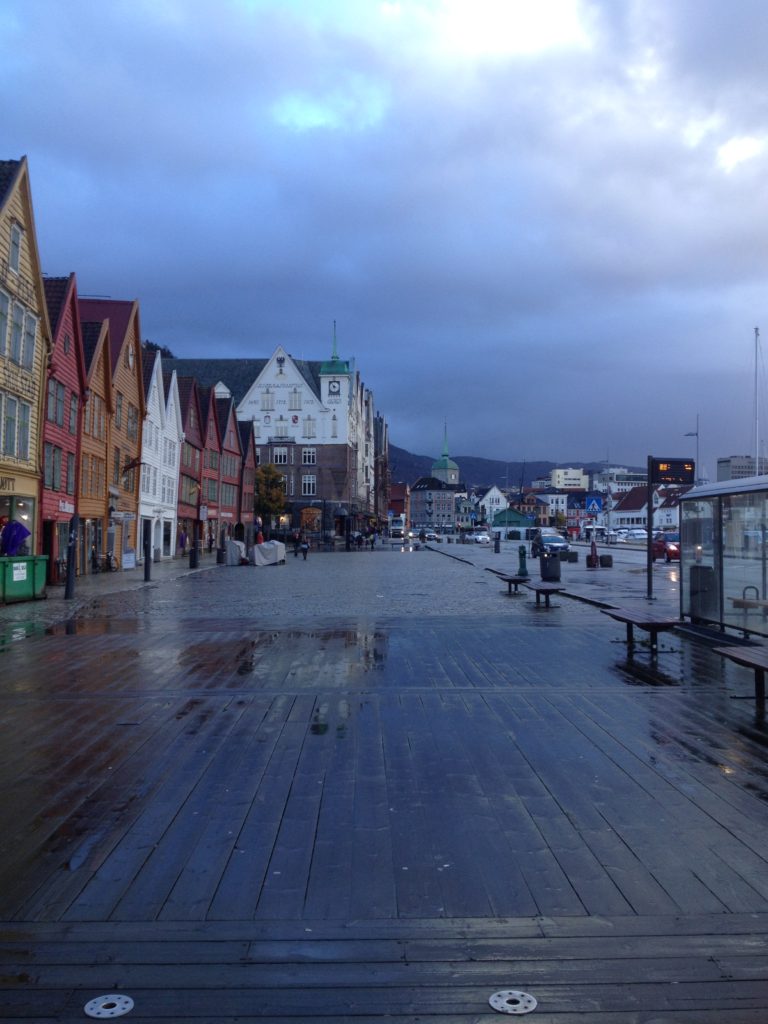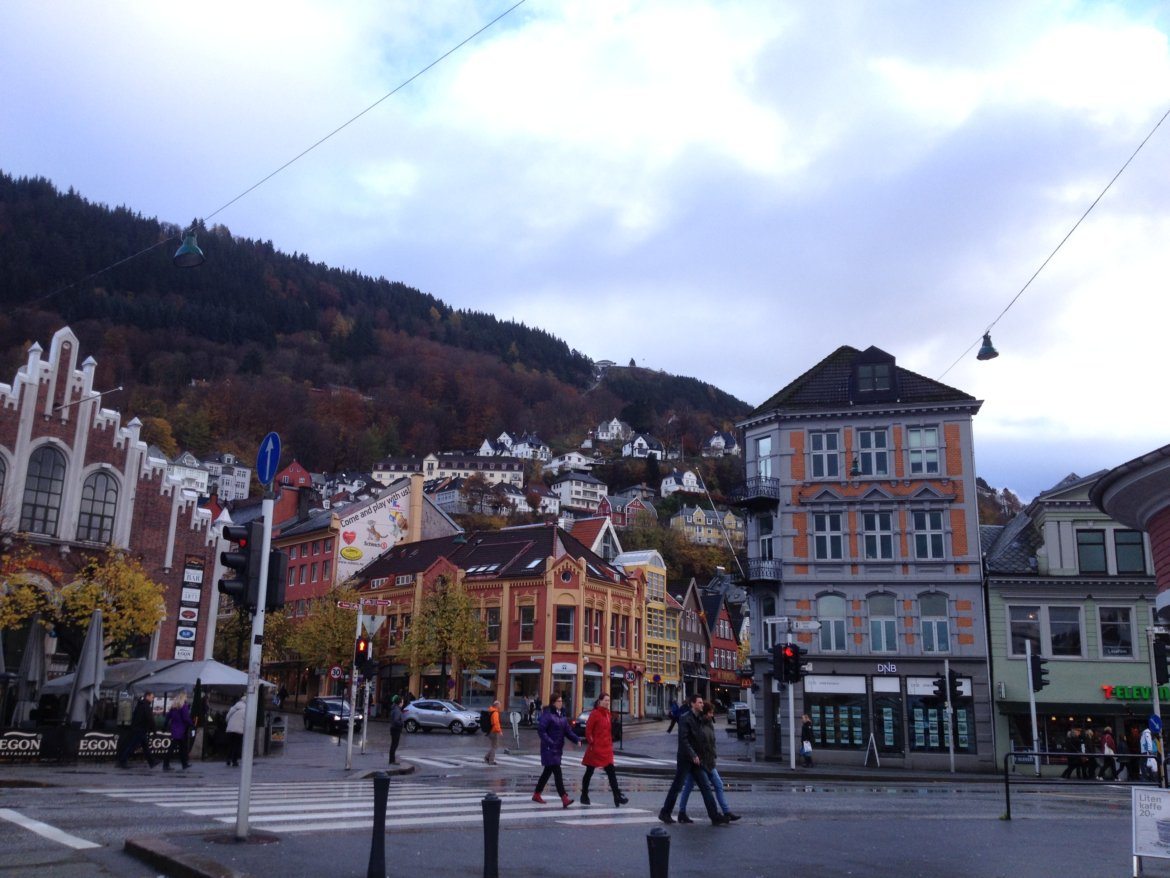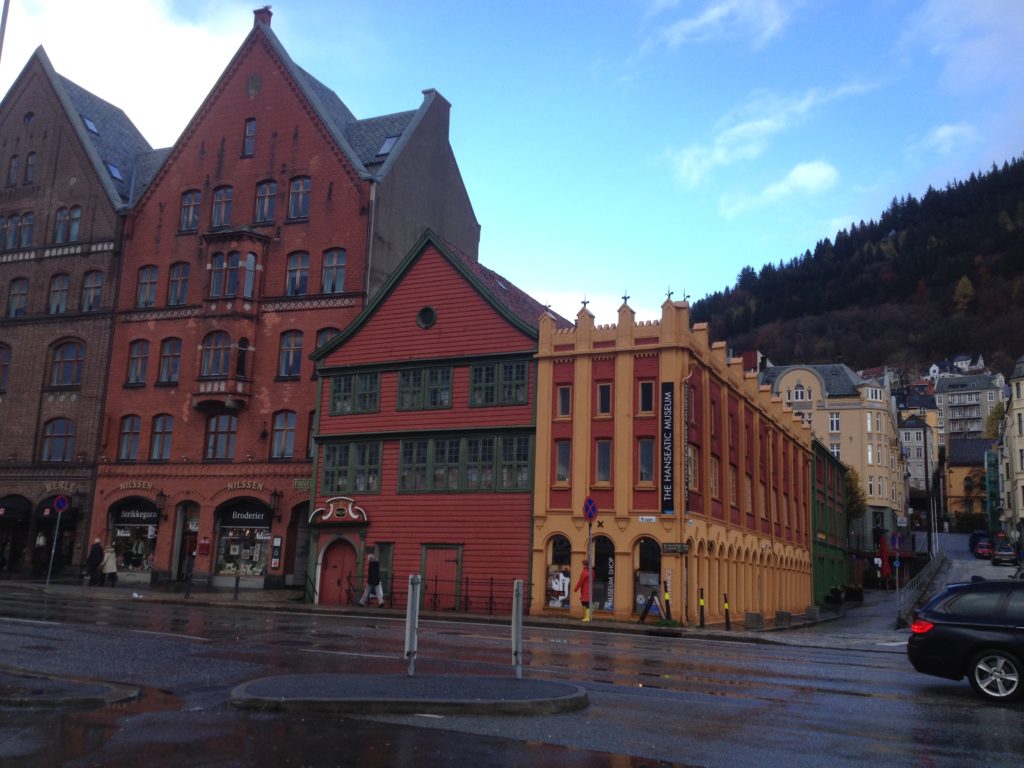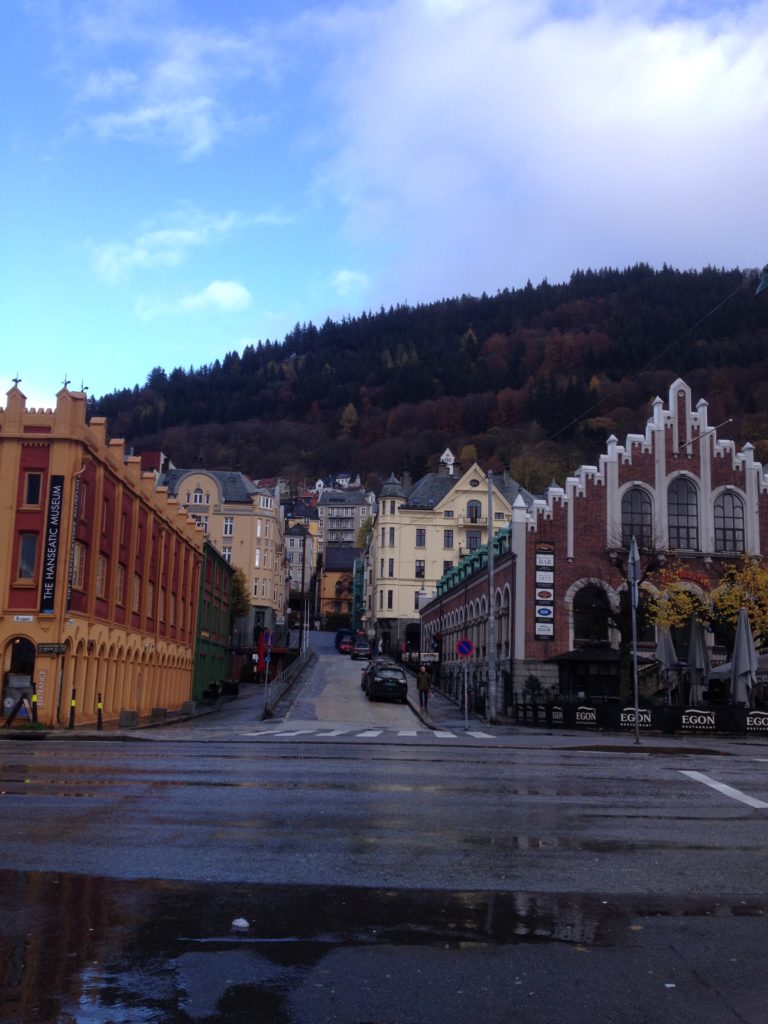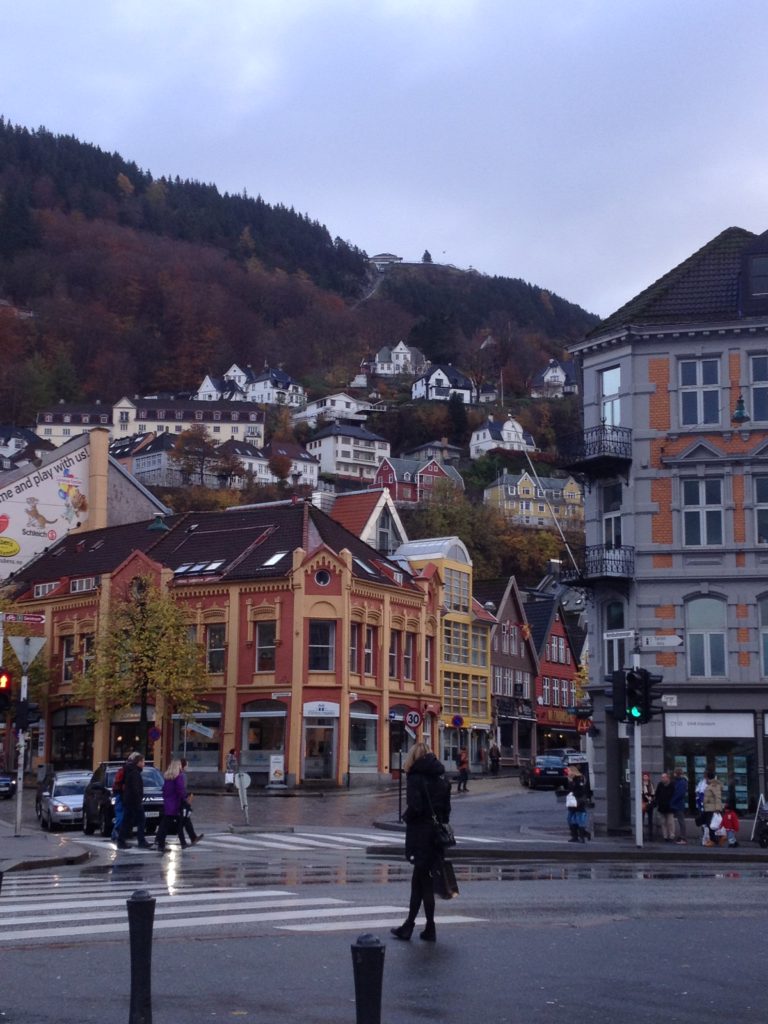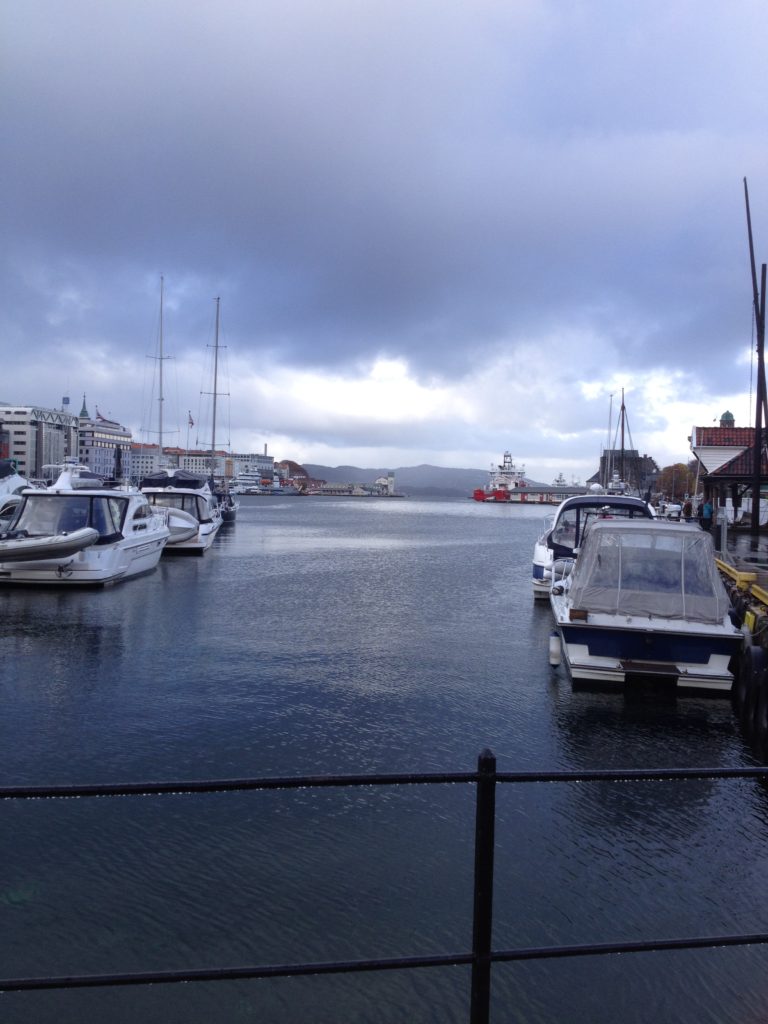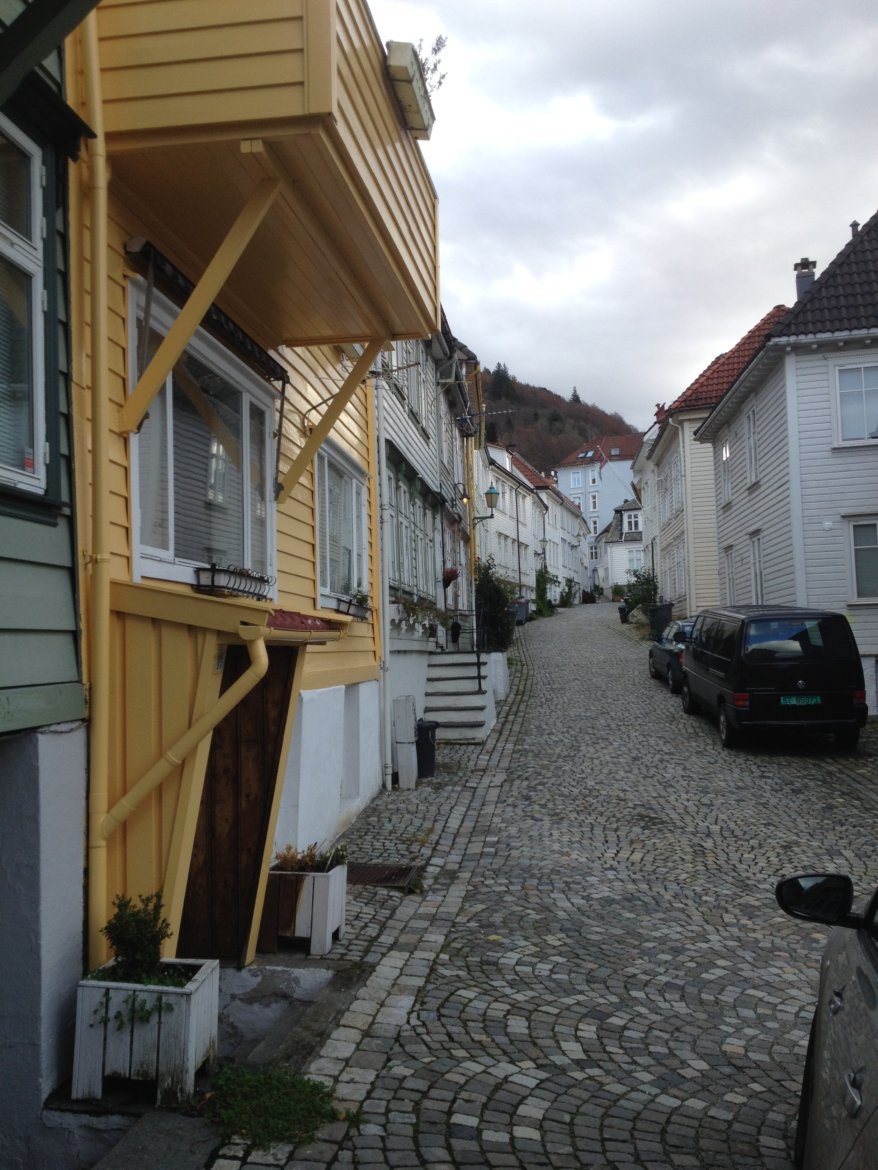 We found a cozy coffee shop with lots of comfy chairs and books to leaf through.
---
The Fish Market (Torget I Bergen)
---
The fish market is located in the heart of the city. I think it is fairly expensive to buy seafood here but there is plenty of choice (I don't eat fish so we didn't try anything!) It is very tourist orientated but still worth a walk around I think.
---
Mount Floyen and the Funicular (Floibanen)
---
If you are feeling energetic (which the entire population of Bergen seem to be on Sunday mornings) a walk (or a run) up to Mount Floyen is to be recommended. The views of Bergen from the top are amazing. If you don't want to walk (or run) there is a funicular which will take you to the top in about 8 minutes.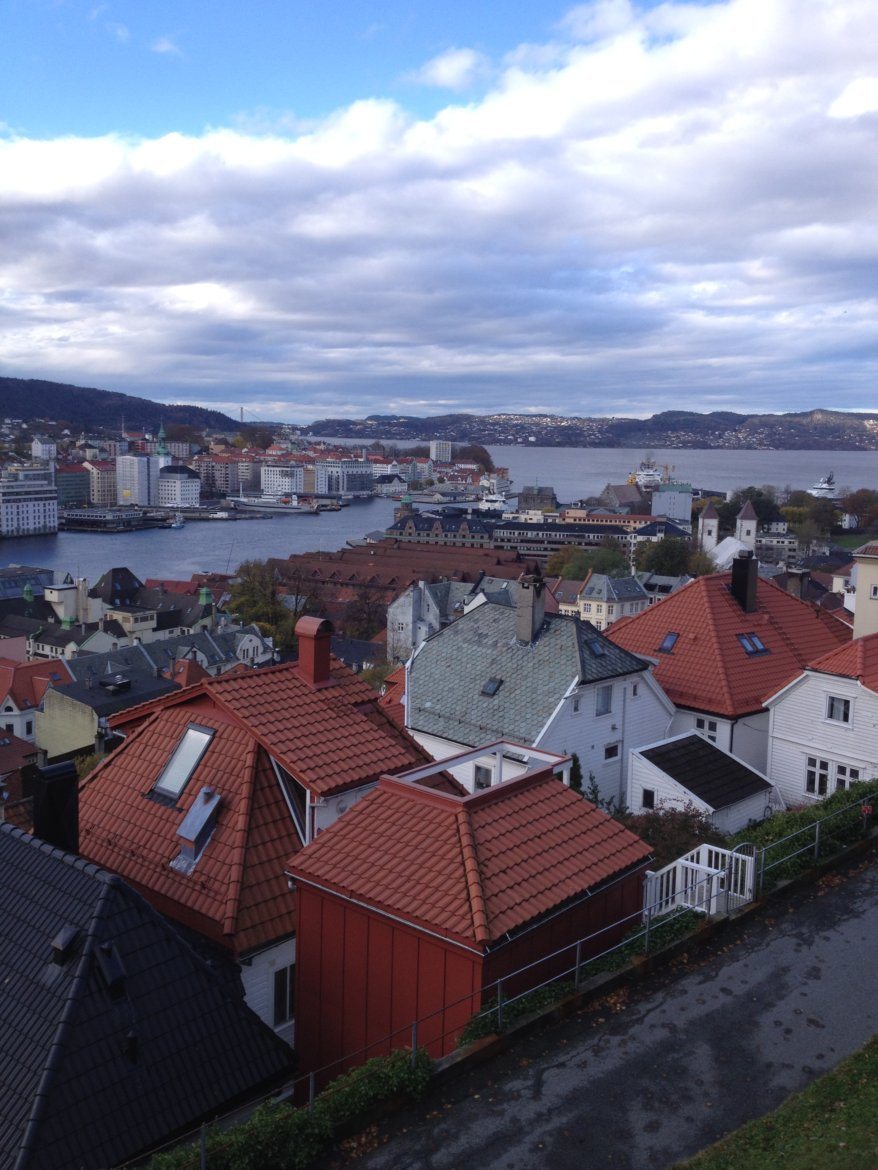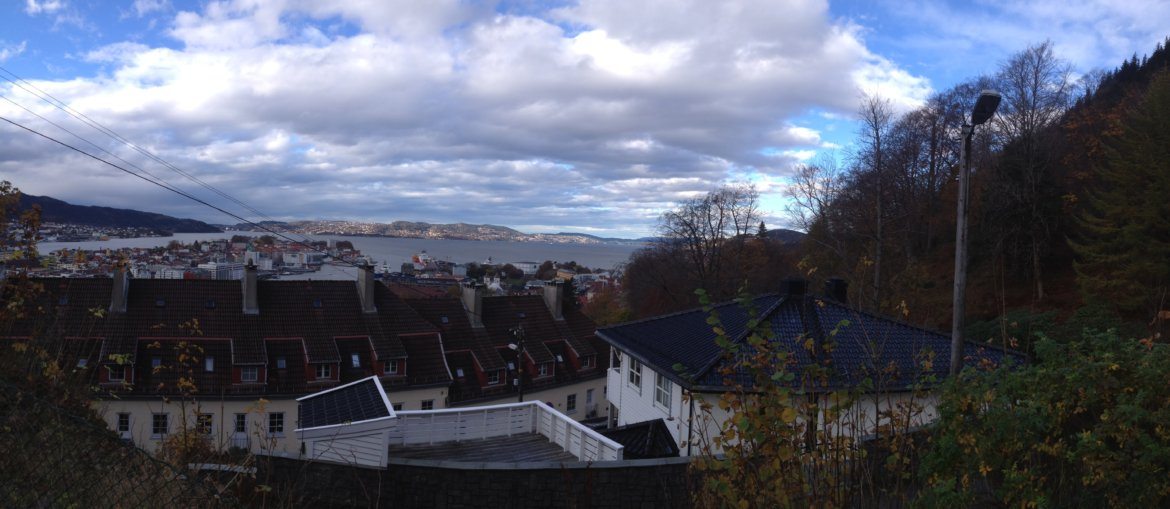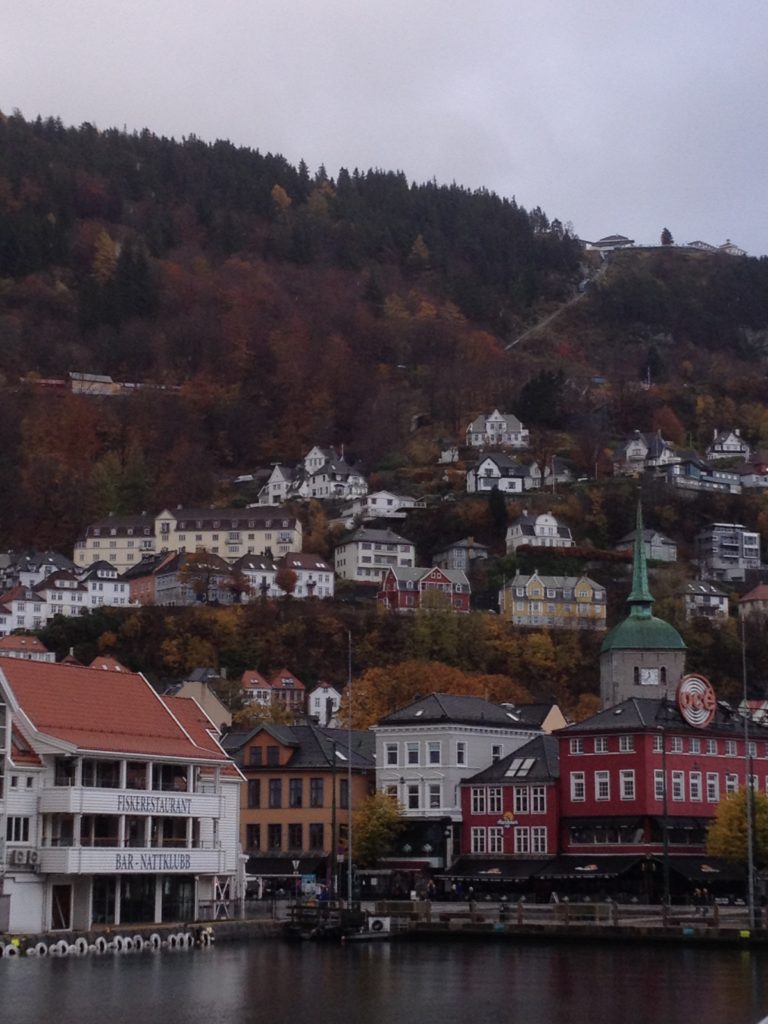 ---
Logistics and tips for visiting Voss and Bergen
---
If you are planning a trip to Bergen I would consult the official website – Visit Bergen – for up-to-date information!
We stayed at the Radisson Blu in Bergen which was lovely but rather pricy. We ate at McDonalds…I kid you not! Eating out is extremely expensive (£20 for a bowl of soup!).
We only spent an afternoon in Voss but there is lots to do there for those staying longer – obviously winter sports is a huge attraction but check out the official website – for more things to do!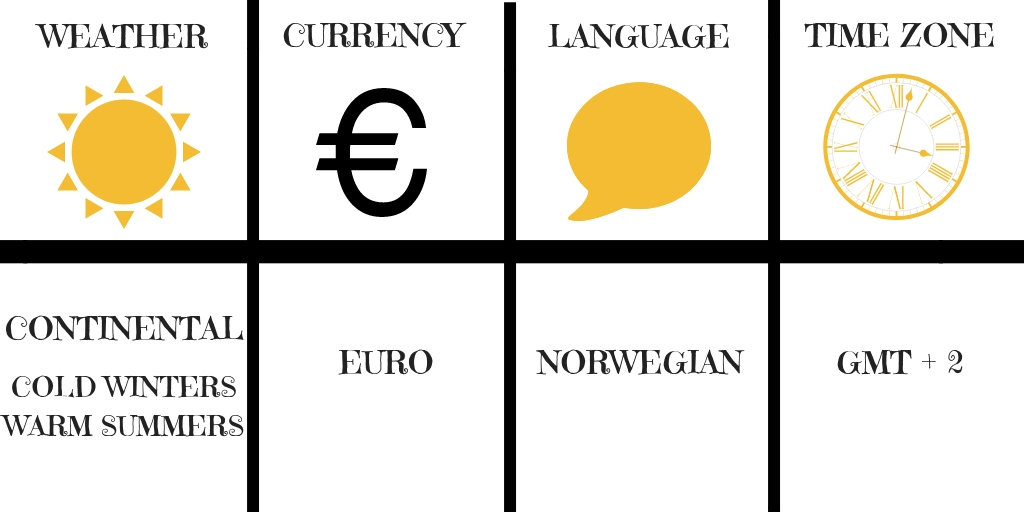 ---
UNESCO WORLD HERITAGE SITE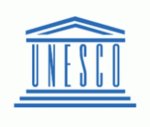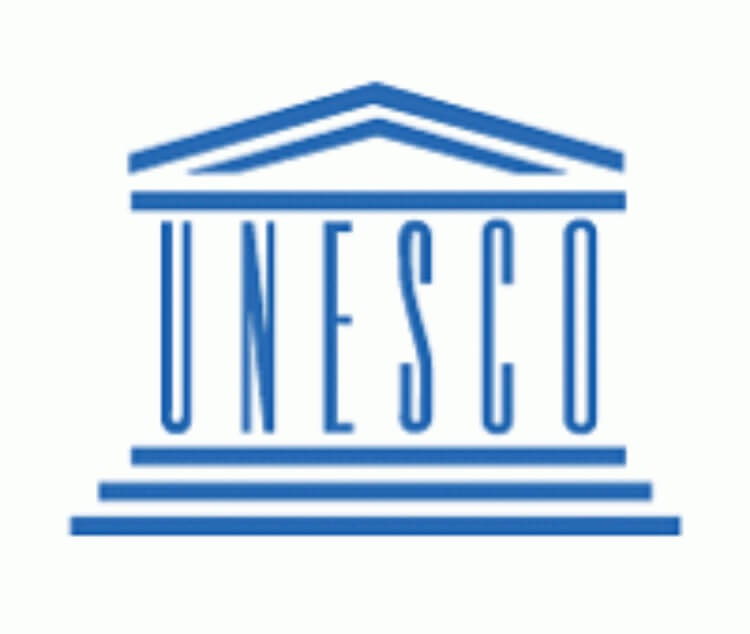 Bryggen is a UNESCO World Heritage Site. Read all about it on UNESCO's official site – Bryggen a UNESCO World Heritage Site.
---
 Pin for later! Visiting Voss and Bergen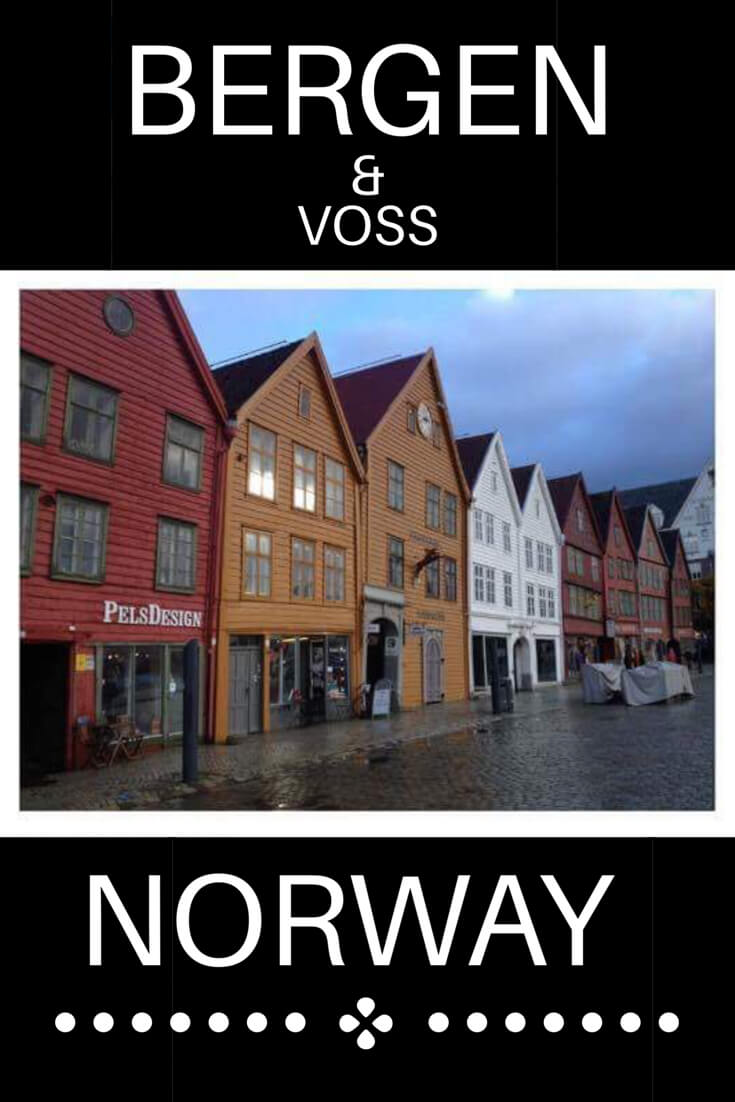 ♥
I love Norway and it is a country I would happily visit again and again. I would like to visit Tromso next! Hopefully having read my posts of even just looking at the photographs I have inspired you to consider a visit to Norway!
Have you been? Do you plan to go? What are your thoughts on my question – IS Norway THE most beautiful country on earth?
---
---
Tracy is your expert expat!
She has lived and worked in 7 countries on 4 continents and travelled to over 50 more. A qualified school teacher with an interest in history, reading, photography, nature and wildlife she is always planning her next trip (preferably by train)
Through down-to-earth stories, tips and advice (based on her own extensive knowledge and experience of life as an expat) she aims to support new and prospective expats to survive and thrive in Australia.
With a lifetime of travel experience, and a network of friends all over the world, she is also able to share genuine insider guides, recommended best book lists and train journey inspiration to help you travel authentically to some of the most beautiful places on earth.