Visiting Ljubljana…I knew very little about it until I started planning our summer holiday and realised that we could get a train from Zagreb to Ljubljana and then a sleeper train onto Zurich. That clinched it and after talking to a friend (and seeing pictures) about his trip to Lake Bled (a short drive from Ljubljana)earlier this year I started planning!
In Slovenia!! Bordered by Croatia, Austria, Hungary and Italy, Slovenia, with a population of just over 2 million is one of the youngest countries in Europe. It gained independence in 1991 following the collapse of the Yugoslav federation. The capital is Ljubljana with a population of approximately 270,000. Slovenia joined the European Union in 2004 and the currency is the Euro. The dragon is the city emblem of Ljubljana which I think is amazing!!! The home perhaps of Daenerys Targaryen!!
There are 3 UNESCO World Heritage sites in Slovenia though we didn't get to any this trip. I am a bit surprised Lake Bled isn't on the list or even the tentative list but hey what do I know!! I will be writing soon about our trip to Lake Bled which is one of the most beautiful spots I have visited in Europe!
Our hotel when we were visiting Ljubljana?
We stayed at the Best Western Premier Hotel Slon which is in the centre (Old Town)and was walkable distance from the train station. (Well with a rest because I was carrying a backpack that seemed to get heavier every day of the holiday!)
The centre of Ljubljana is pedestrianized and there was a great atmosphere sitting by the river enjoying a drink and a meal in the evenings. There were buskers (really good ones) which we really enjoyed too. Have a listen!
We had some great meals and some great milkshakes. I cannot pass up the chance to try new flavours and a coffee shop called Cacao  http://www.cacao.si  made terrific ones from a vast array of ice cream flavours. Go and try them – tell me what you think!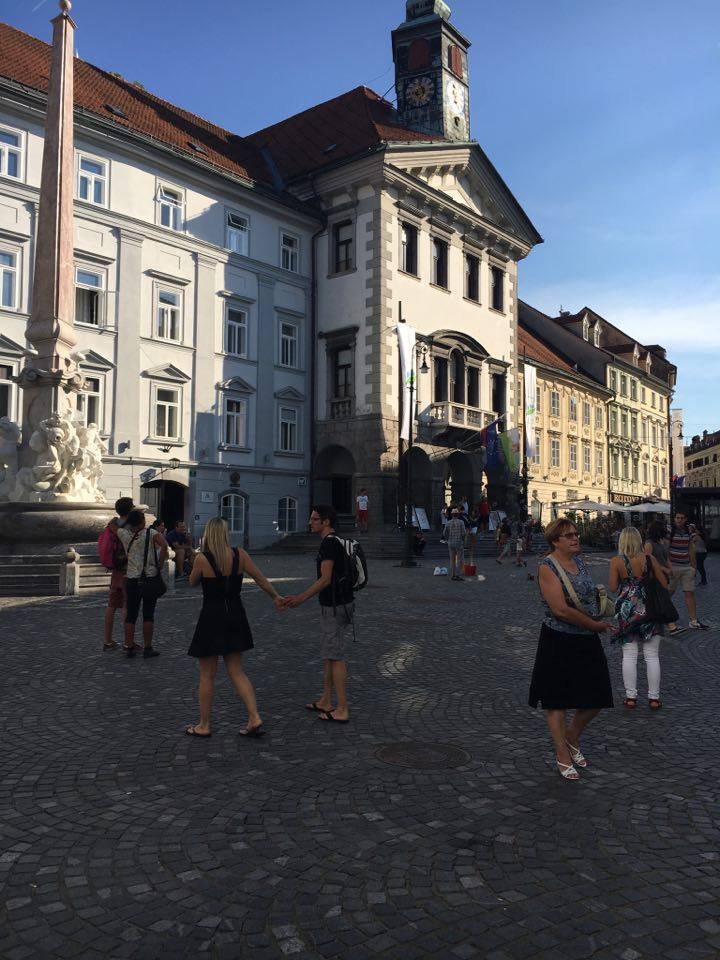 What to see when visiting Ljubljana?
Well this is what we saw…I am sure there is a lot more but we were only in the city for one night so this is what we managed to do in a short period of time in Ljubljana itself.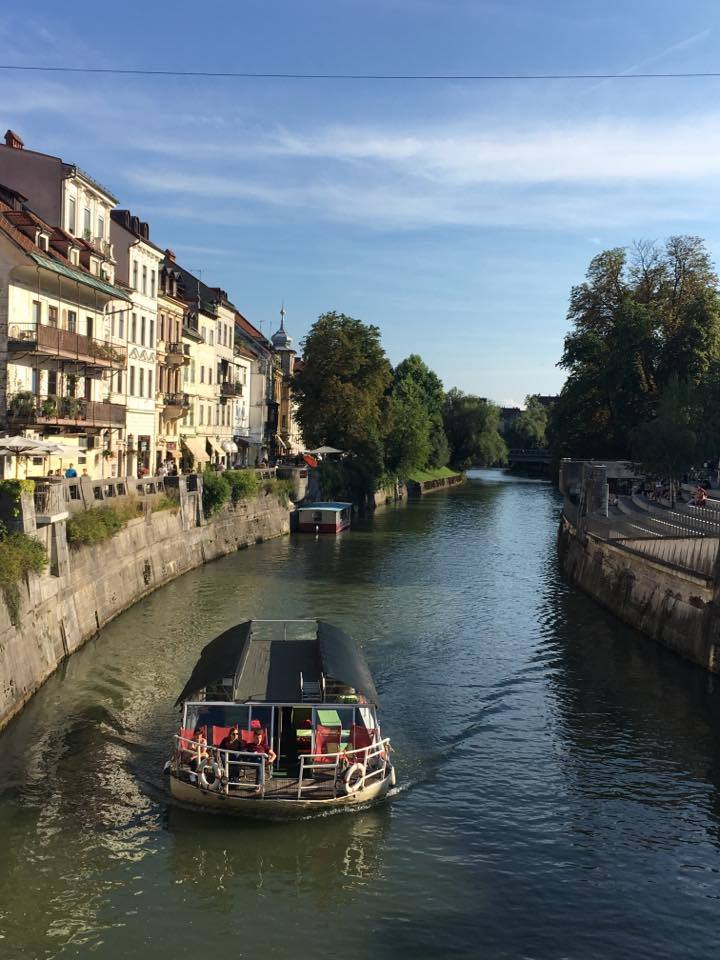 Well we stayed in it so could hardly miss it…seriously though Ljubljana isn't a huge place and the Old Town is quite small. It is centred around the river and there are beautiful buildings, bridges and squares to see. We were there in summer and I can imagine just how magical this place would be at Christmas!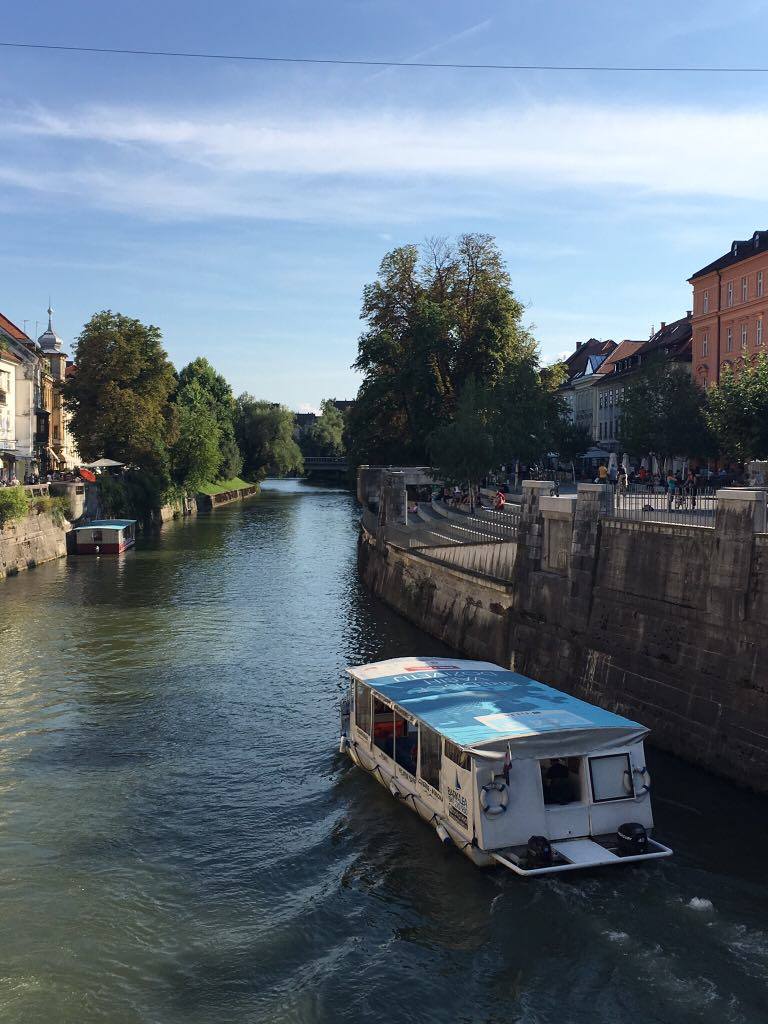 There are loads of restaurants and bars so you really are spoilt for choice. We ate at Pop's Place which, if you like burgers or ribs, I highly recommend! They also had a fantastic array of craft beers to choose from. The service was  excellent everywhere we ate/drank. We also ate at The Wok for some fast food noodles – the food was made to order, was delicious and not expensive.
The tourist advice is also based in the Old Town and is on the left after you cross the Tromostovje or Triple Bridge.
The Triple Bridge – Tromostovje
Well I have never seen anything like this bridge. It is absolutely fantastic and you can cross a different bridge each time. It is truly amazing. The name does give it away so yes 'the' bridge consists of 3 bridges!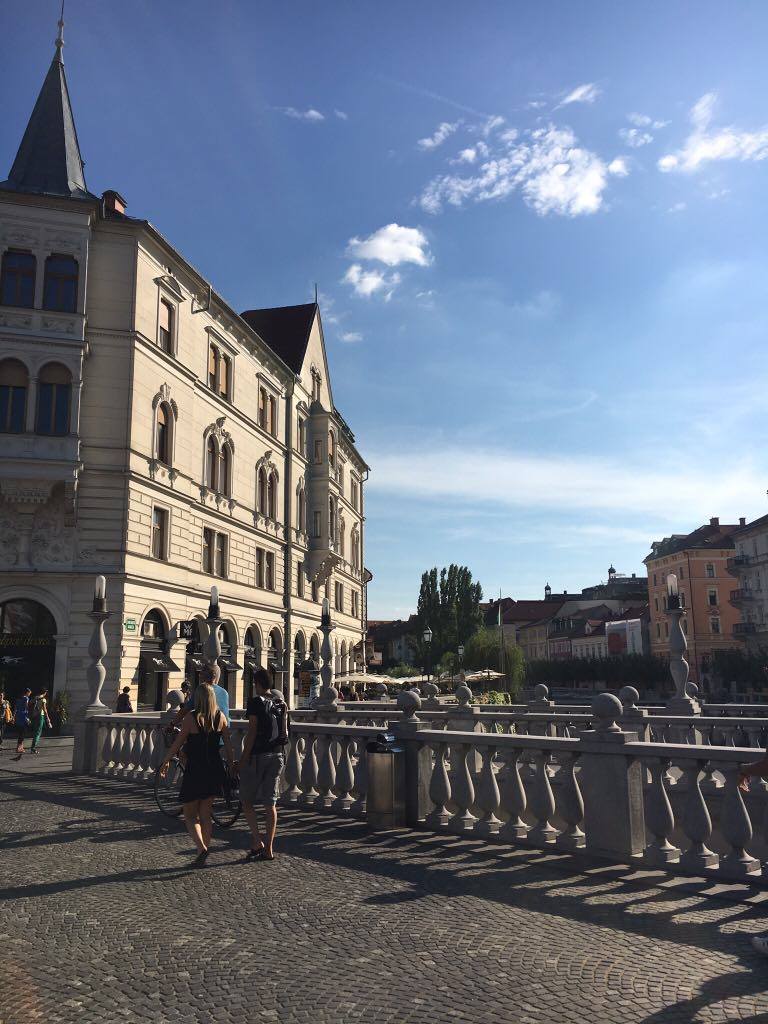 Dragon Bridge – Zmajski Most
The dragon is the symbol of the city of Ljubljana and this bridge with its four guardian dragons is a must-see. And they are very photogenic little dragons too!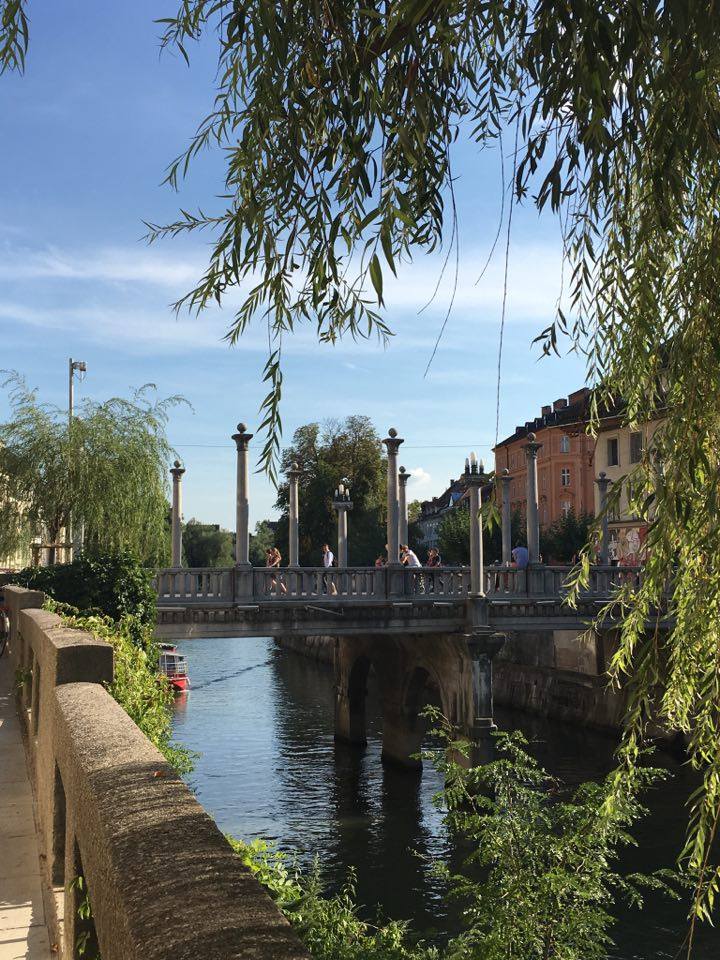 Ok we didn't go to it but you can't miss it from the Old Town. It would be something I would do next time so if you go can you let me know what you thought and send me some pictures! There is a funicular to the top if you would rather do that then walk (like me!) I believe the views are beautiful from the top. We did have rather a beautiful view of it from our hotel room.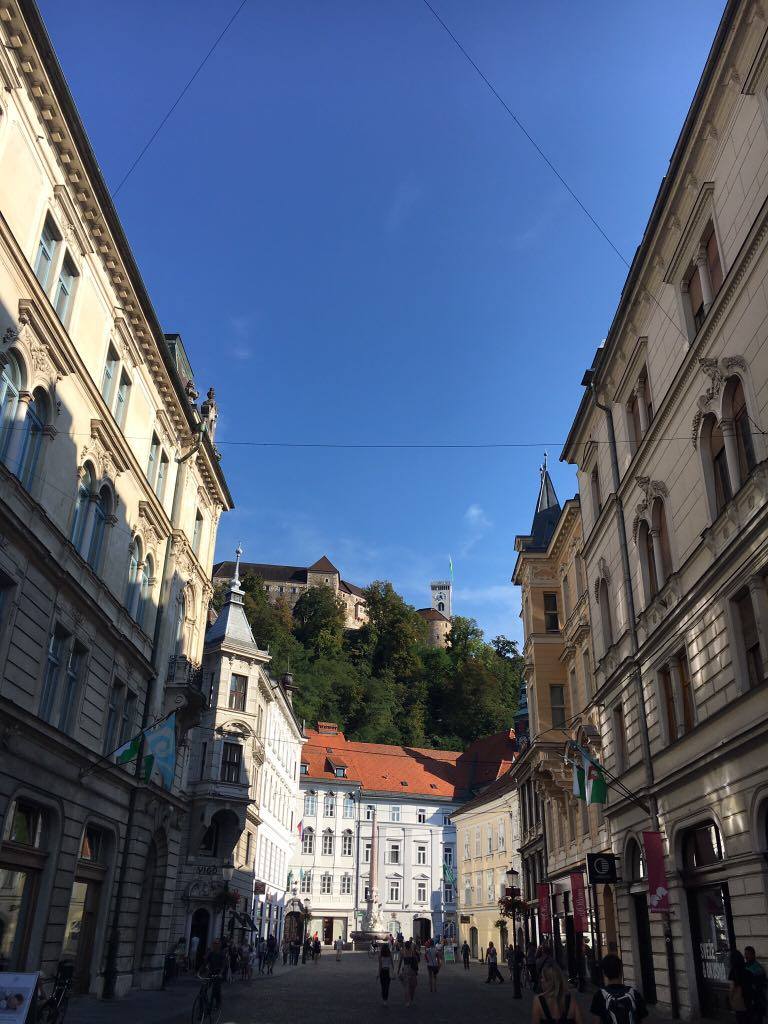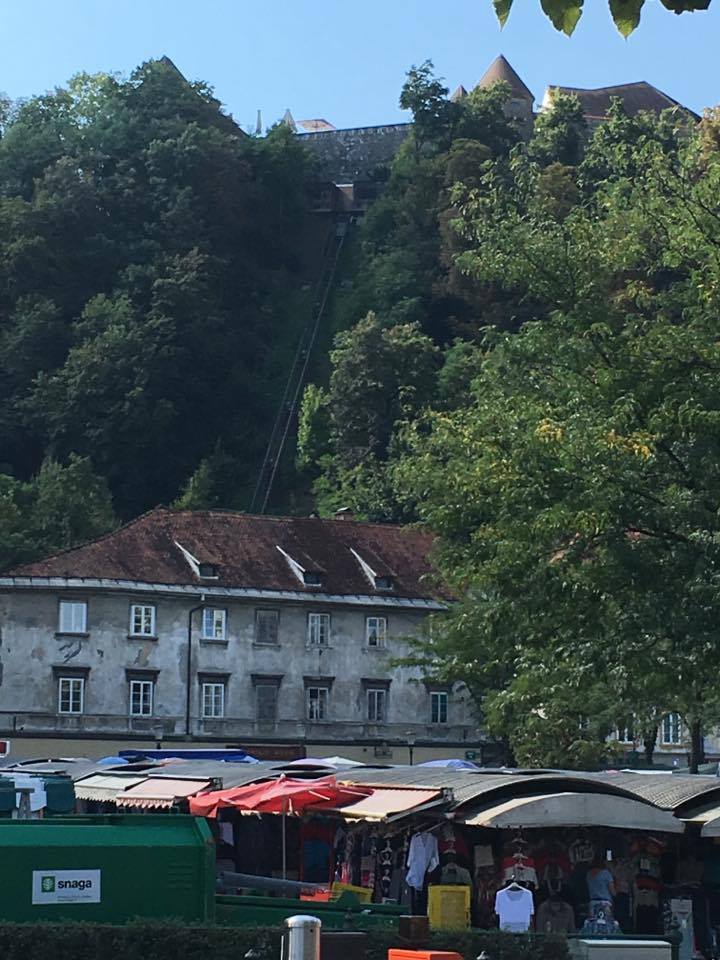 I probably should have started with this but you can't miss the square – it has the 'three bridges bridge' off it and a big pink Franciscan Church in it. And it has its own climate!! Yes its own climate – it rains! So even on sunny hot days you can get a cool down under the rain!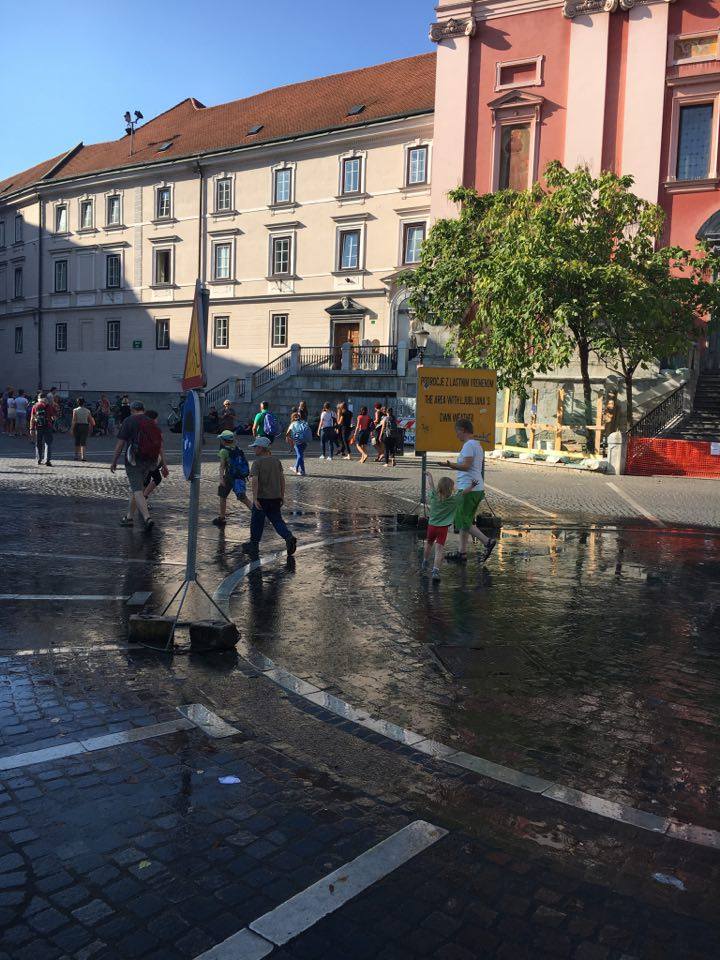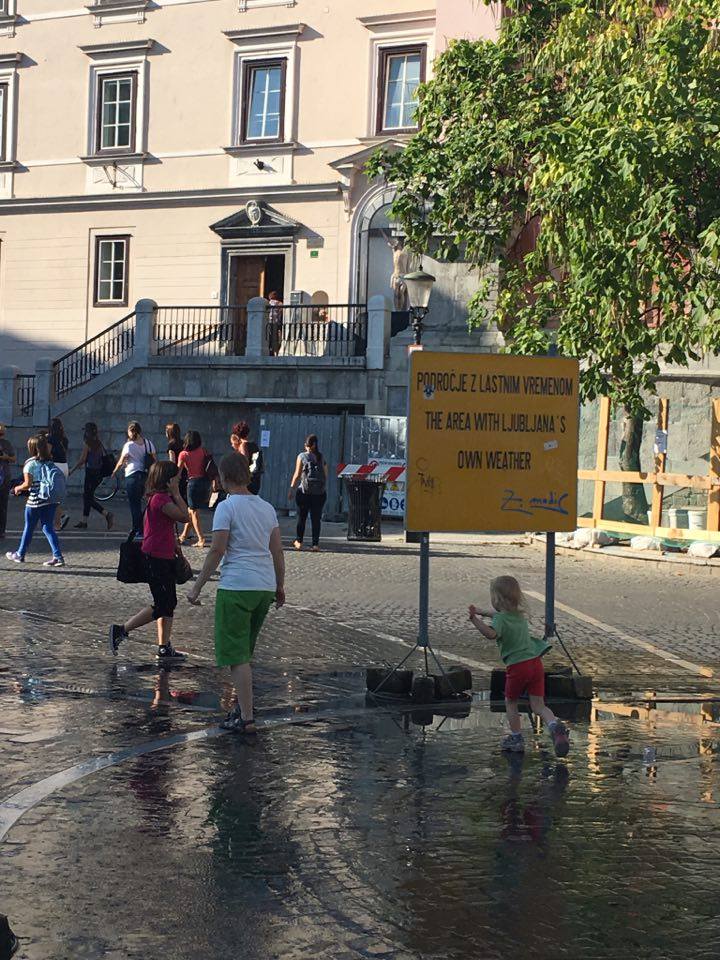 It really is a pretty city! There are bicycles everywhere as it is pretty flat. Sit by the river, relax and enjoy the view!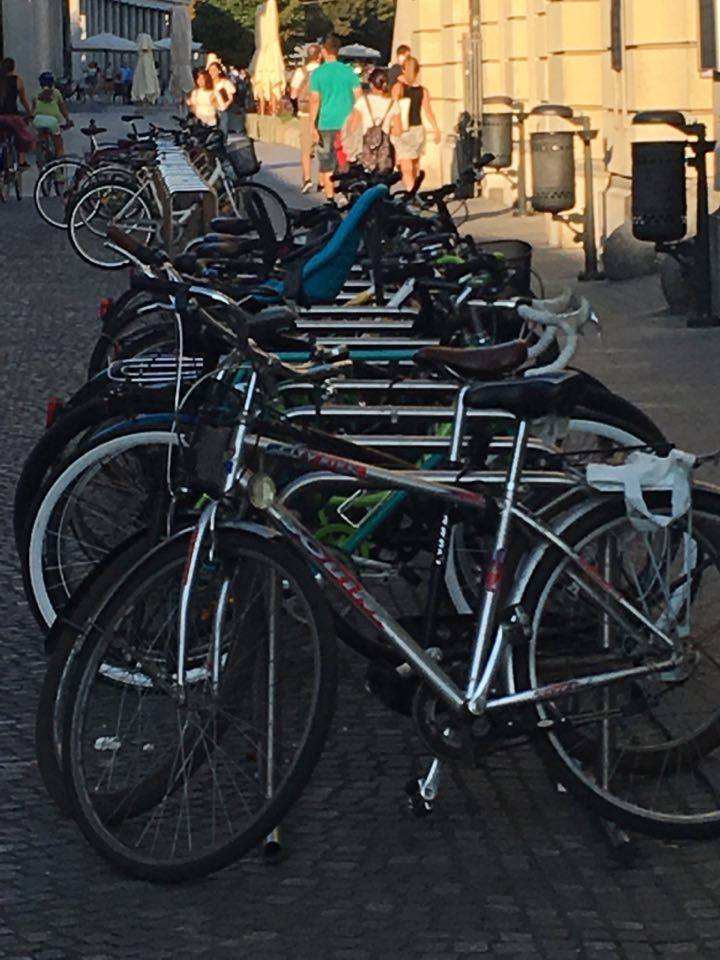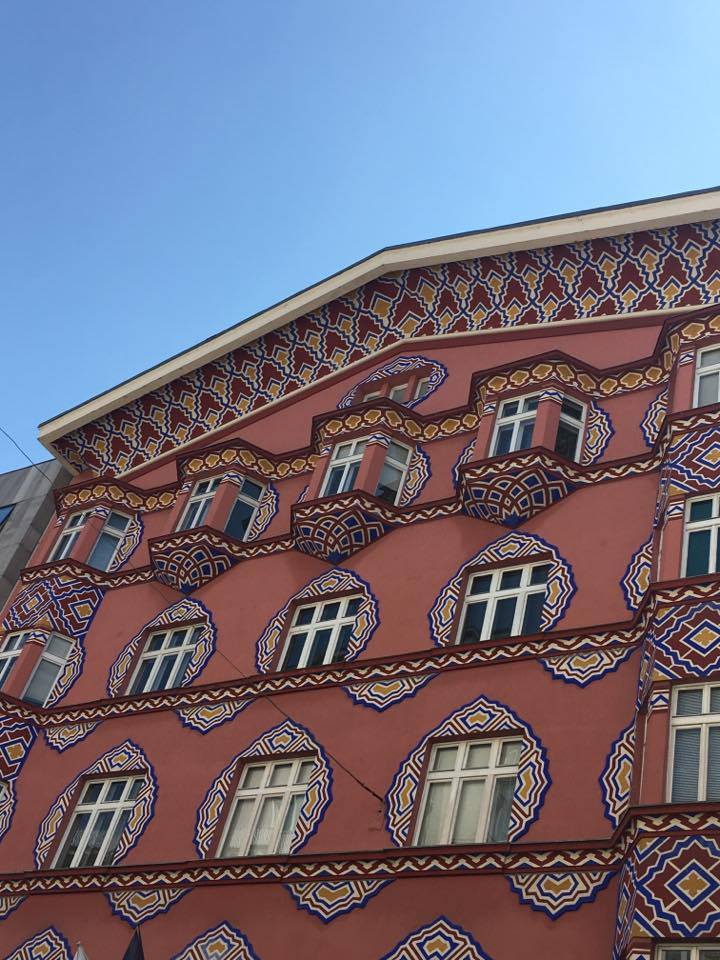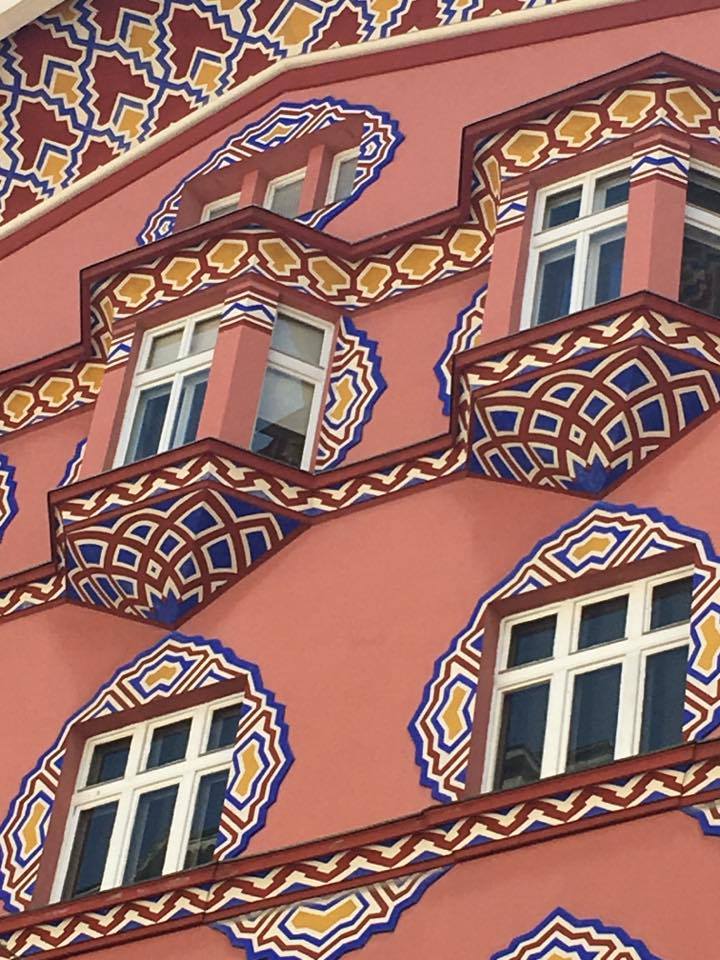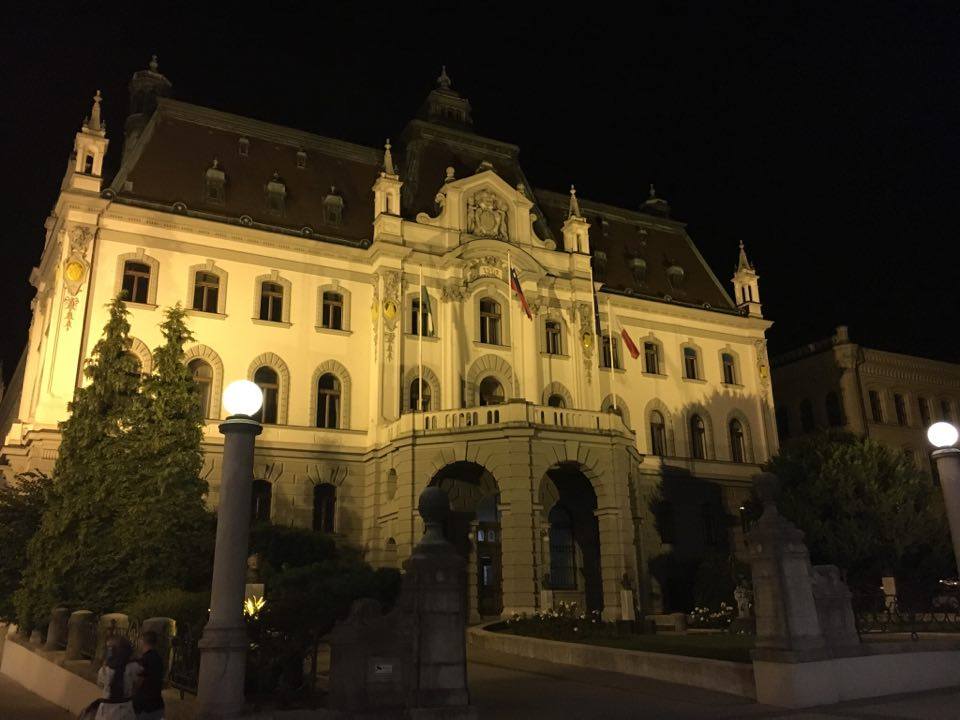 and see if you can find where I took this picture of the love locks!!
---
Feel free to pin this post for later reference – visiting Ljubljana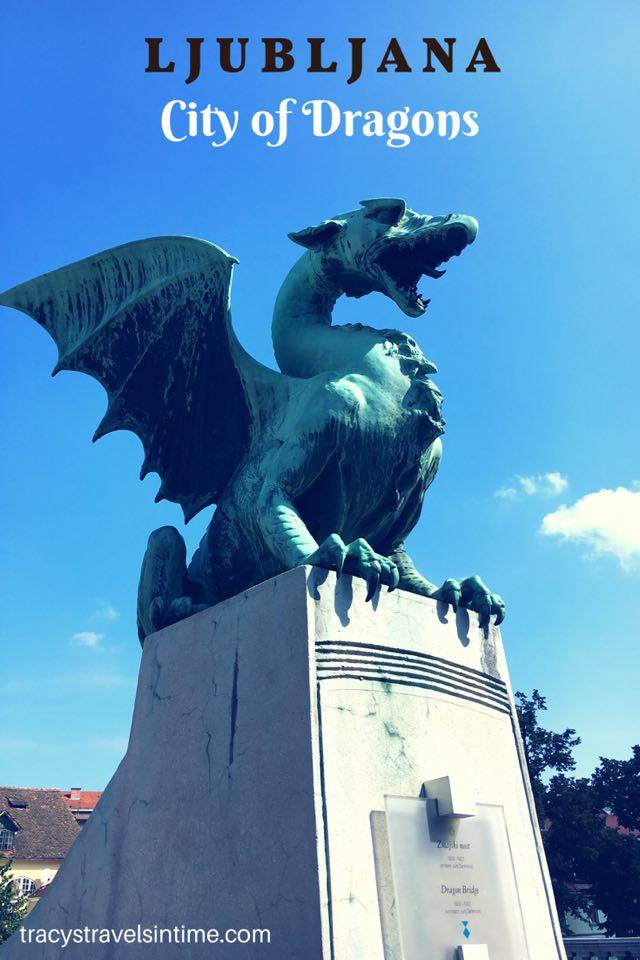 Have you been to Ljubljana? Did you find the love locks? I am sure I didn't get to see everything – are there other things you would recommend to see/do in Ljubljana – leave your feedback/comments below!
---