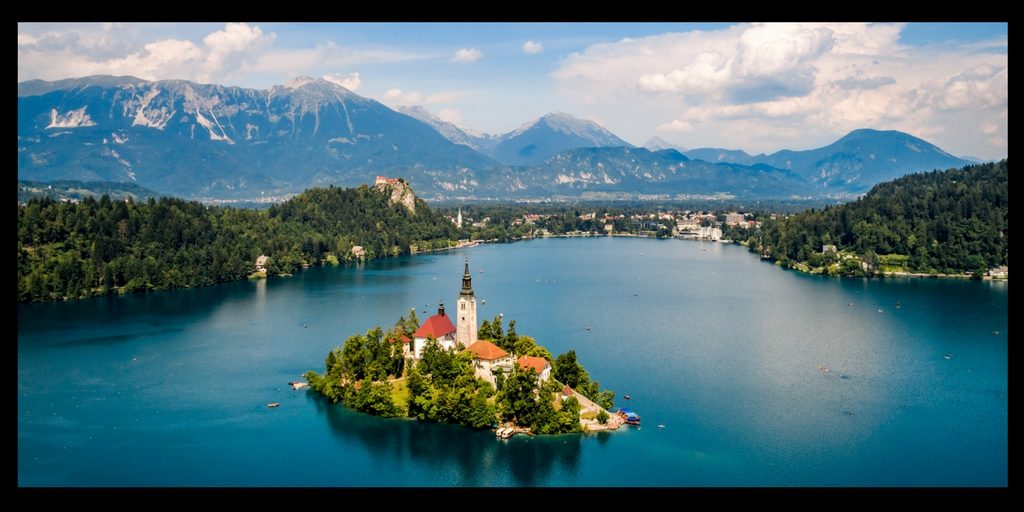 VISITING LAKE BLED
I am sure if you are thinking of a vacation in Slovenia then visiting Lake Bled will be high (top) of your list to visit! With good reason!!
I will start by saying we spent an afternoon at Lake Bled but I could have happily spent a lot longer there! It is a stunningly beautiful place.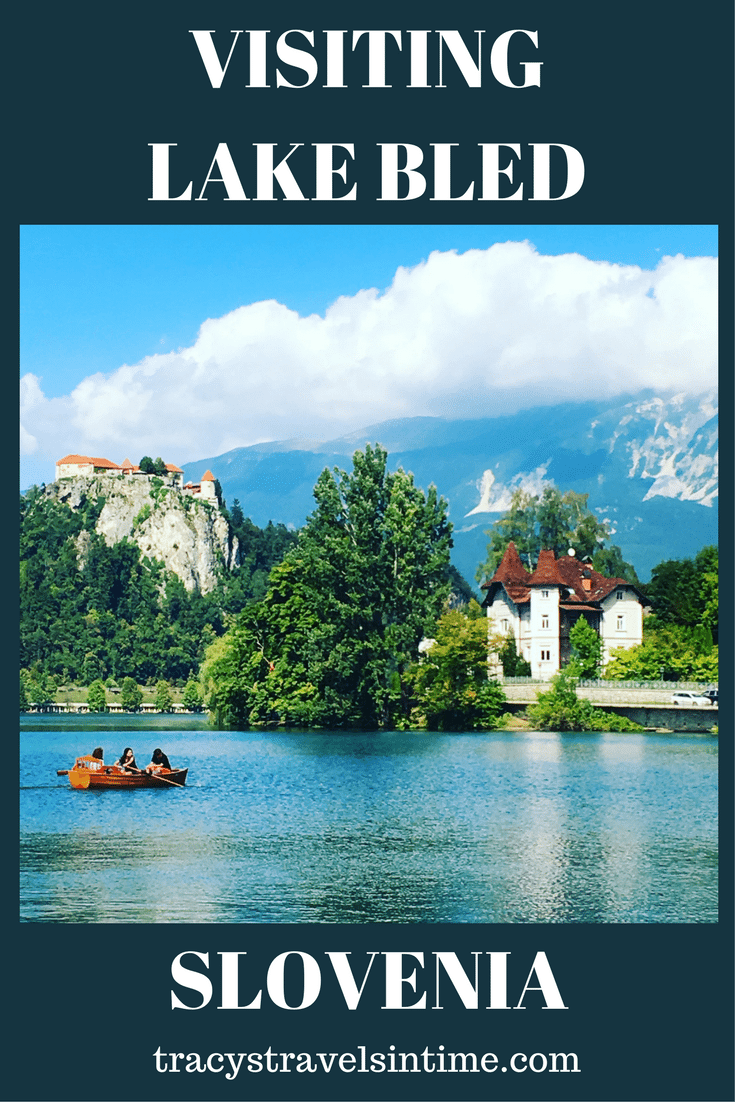 The lake looks fabulous to swim in – clear blue water (no motorised boats are allowed on Lake Bled). The only thing that did slightly freak me out was our guide mentioning the size of the catfish caught in the Lake. Huge – like 3 metres huge. He did say that in summer they stay on the bottom but in winter he has seen them when looking down from the castle over the lake. I was silently screaming at this point.
Anyway we were catching a sleeper train from Ljubljana at 9.30 pm we decided to find a tour that would take us to Lake Bled in the afternoon. It gave us time for another wander around Ljubljana and to pack and freshen up in the morning before checking out. Lake Bled is only 55 kms from Ljubjana so not too far.
We booked with Viator and were picked up from the centre of Ljubljana and took the tour with only 2 other couples which was great. Check out some great tours offered by Viator HERE!
Lake Bled itself is on the edge of Triglar National park and surrounded by the Julian Alps. The Julian Alps stretch from Italy to Slovenia and were named after Julius Caesar. The highest peak is Mt Triglar in the Triglar National park.
The island in the lake
The first thing we did after we arrived at Lake Bled (apart from lots of oohing and aahing) was to catch a pletna (a flat bottomed boat) to the little island in the middle of the lake. There are no motorised boats allowed so either you swim to the island, hire a canoe or suchlike or pay a guy to paddle you there in his pletna!!
It cost us 13 Euros (return)each for the trip and once we got to the island we had 1/2 and hour to look around. To be honest we walked around the island, admired the views and sat at the pier debating whether to dangle our feet in the very inviting water. There is a church you can look into but I was a bit churched/cathedraled out (is that even a word?)after visiting approximately 4.1 million in Italy two weeks previously.
Bled Castle
After the little jaunt into the middle of the lake and back we then made our way to Bled Castle. It was a windy road up to the castle – not too bad but not helped by a couple trying to drive down the narrow road with a massive caravan attached. WE ended up reversing down the road for a few hundred metres so we could let them pass. Apparently they shouldn't have come down that route – I think that is what the guide told them (maybe in a slightly more pointed way!)
Its an ok castle as castle's go but we have a fair few decent ones in the UK so I am a bit picky with castles. What this one does have is a superb view of the lake and backdrop. It also has cake. The famous Bled cream cake (like a vanilla slice but better). You also get to eat this whilst admiring the views. There is a restaurant at the castle too and a meal there with those views can only be amazing!
The walk up to the castle is steep – very steep and a bit slippery at times. They are apparently installing an elevator which will make it more accessible to reach the castle.
We did have to pay extra to enter the castle – ten Euros each.
The castle is one of the oldest in Slovenia and dates back to 1011. It was very famous during the 19th century when it was used as a sanatorium founded by Arnold Rikli – the rich and famous of that day flocked there for his therapies.
Its a nice castle – go for the views and the cake.
A stroll around Lake Bled
Before heading back to Ljubljana we had a stroll around the lake and the opportunity to take some photographs. Unfortunately by that time the sun was directly above the most photogenic area but I did my best. I did take a video from the castle that gives a flavour of the beauty.
After a visit to a shop (?) we then returned to Ljubljana. The entire tour took about 4 and a half hours. A good introduction and I would return to the area. It must be incredibly beautiful in winter with snow decorating the mountains(the area is a popular for skiers) though I must admit a week or so around that lake in summer would be very relaxing!
Have you been to Lake Bled? What did you think of the castle? Did you try the cake? Would you include visiting Lake Bled into your itinerary?
---
Pin for later – visiting Lake Bled in Slovenia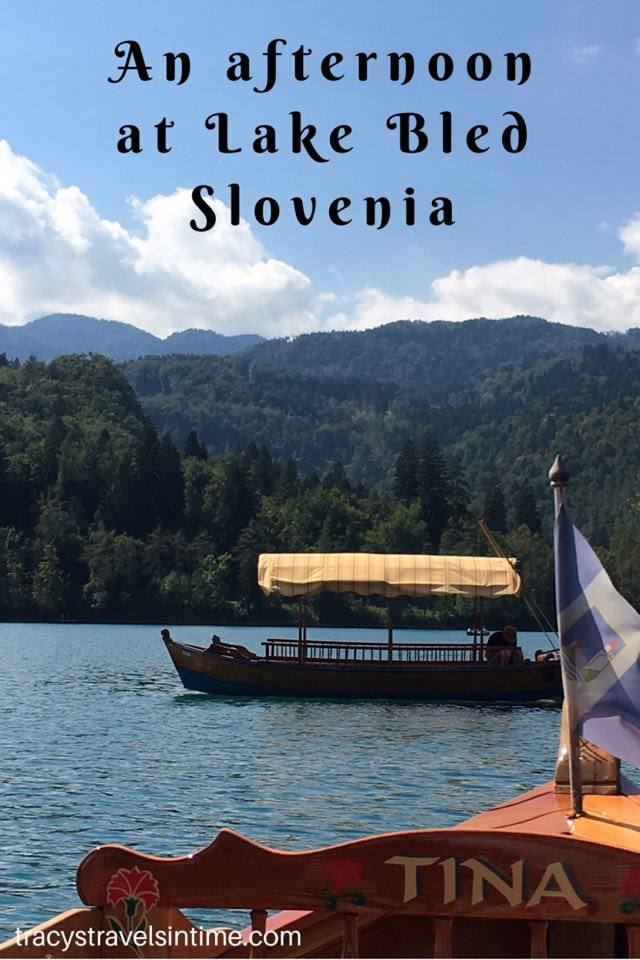 ---