MY TOP TEN NEW YORK SIGHTS
The big apple…who doesn't want to visit this East Coast US city? It is a familiar sight from television programmes such as Sex and the City and Friends but it really is a city that has so much to offer the visitor! I love NYC and I it is a city I can return to again and again!
There are so many things to see and do in New York. I have been twice over the last few years (once in April and once in June so I have not experienced a New York winter). After 2 trips I still have not seen everything I want to!
I have put together a list of my favourite 10 places to see/things to do after my last two visits. These are my Top Ten New York sights!
---
TIMES SQUARE AND BROADWAY
---
I absolutely love the buzz and noise and madness of Times Square! So much so I have stayed twice at the Crowne Plaza right on the Square. Sitting at the bar in the hotel, sipping on a cocktail with the views of the flashing billboards of Times Square outside is an experience!
I also find Times Square is an easy point in Manhatten to walk to a lot of the attractions and it is also a great place to catch the Hop-on Hop off Bus Tours (I have used them on both visits to NY and would recommend them).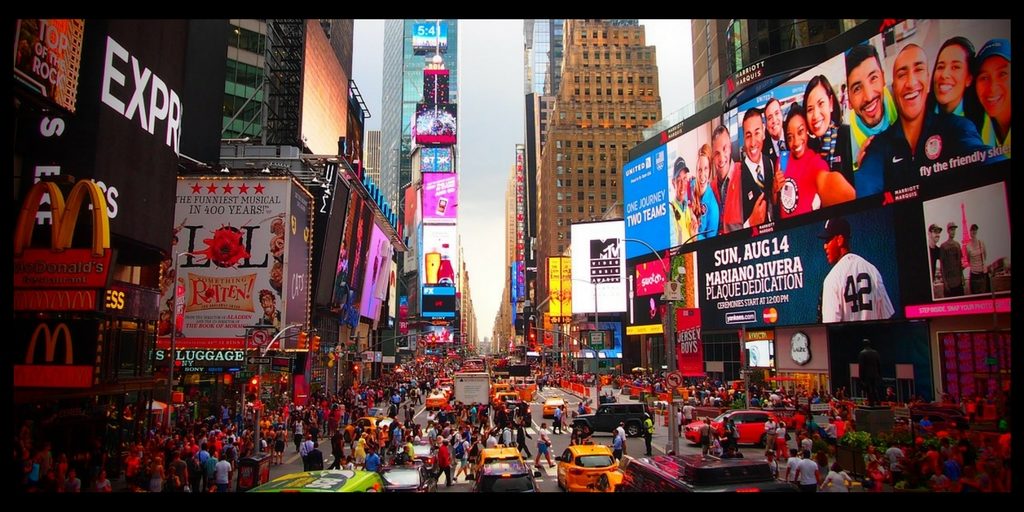 A show on Broadway is also a must-do if you get the chance! There are plenty of theatres to choose from with lots of famous names starring in productions. Just don't do it on your first day as you will probably be jet lagged if you are flying over from Europe!
The shops in Times Square are pretty awesome too – the Toys r Us with the Ferris wheel in the store as well as the massive M and M's store are worth a look around!
---
STATUE OF LIBERTY
---
Well you can't go to NY without seeing this famous statue! A short ferry ride to the island from Battery Park and you can walk around this amazing 140 year old gift to the USA from France. The Statue is a UNESCO World Heritage Site – click the link for more UNESCO World Heritage Sites in USA.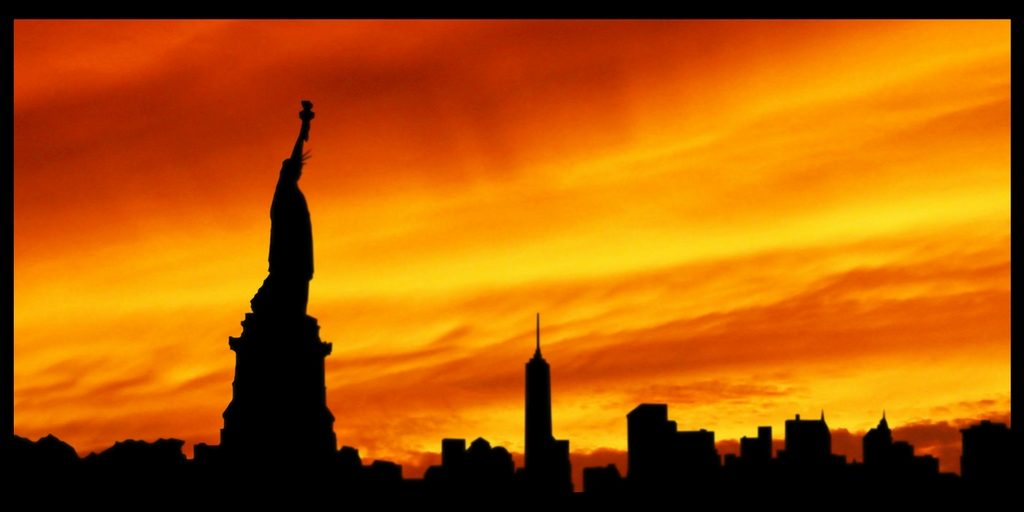 Queues can be rather long to get onto the ferry (the ticket for which was included in our bus ticket package)so get there first thing if you can. It is definitely worth it and I would do this trip next time I am in NY for a third time! The views of the NY skyline are amazing.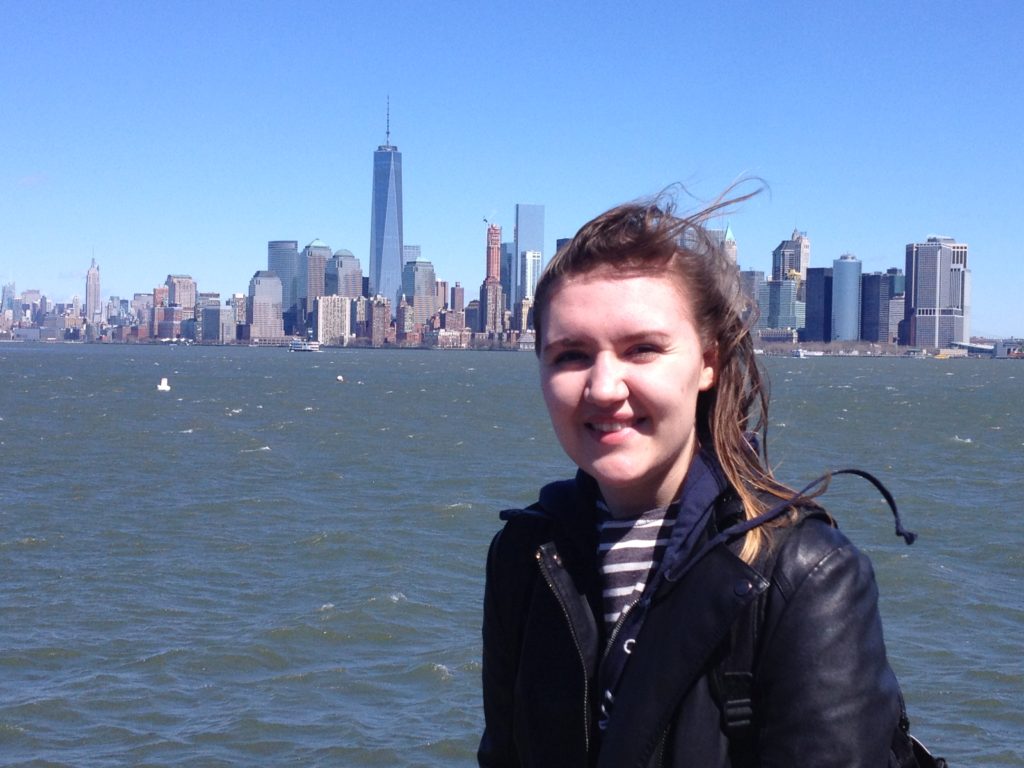 ---
THE ROCKEFELLER CENTRE
---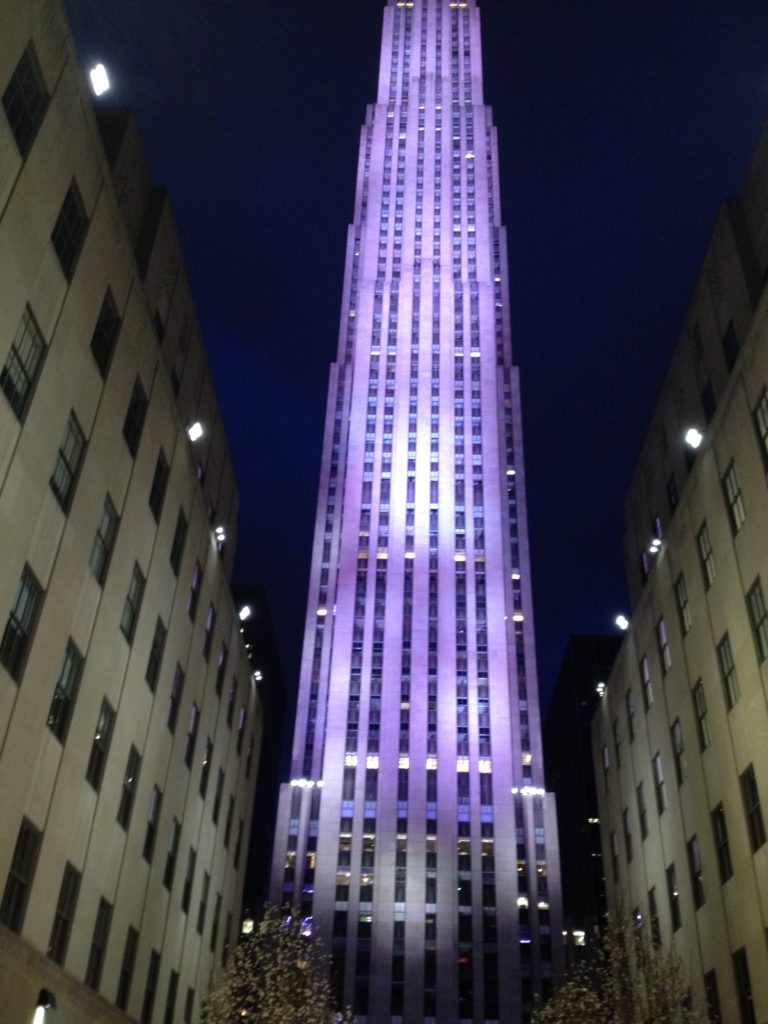 Its the one with the ice rink we all associate with NY in the winter!!
And the views from the Top of the Rock are fantastic. I have been up there twice – its a difficult decision between the Top of the Rock or the top of the Empire State Building but the Top of the Rock gives you views of the Empire State Building and Central Park…Next time I may do the Empire State Building so I can compare!
The Rockefeller centre is the largest privately owned complex in the world and consists of 19 buildings none of which  own unfortunately. There are restaurants and gardens and shops and of course the observation deck which is spread over three floors (67th to 70th!) the Top of the Rock! Make sure you book this at least the day before as it gets very busy particularly at sunset for obvious reasons!
Check out things to do in New York if you are visiting with children!


---
CENTRAL PARK
---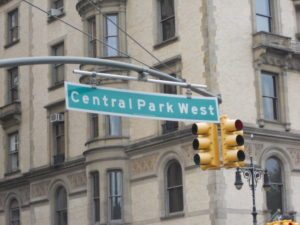 Its huge! And well worth a visit for a bit of peace from the city. Its a great place to visit on a Sunday morning – wander around and enjoy the greenery! A visit to Strawberry Fields, which was created by Yoko Ono in memory of John Lennon, is also a must.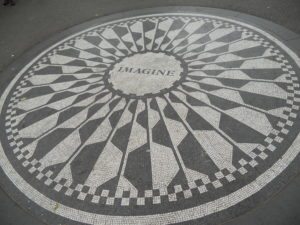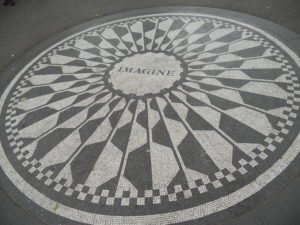 ---
GRAND CENTRAL TERMINAL
---
I have had to stop myself randomly buying a train ticket and running off around the USA twice now.
It is a beautiful station. There are loads of restaurants to visit below the station (fast food) but it is also a great place to people watch!
---
GROUND ZERO MEMORIAL
---
When I first visited NY the memorial wasn't finished and we had to go through security to visit. It was a sad and poignant place to visit. I returned somewhat reluctantly I must admit, with my daughter, in 2016. The memorial is now open and we walked past it on the way to Battery Park. I still have a strong emotional reaction to it and reading the names of those who died that day (written around the walls surrounding the 2 waterfalls built in the footprints of the 2 towers) is very moving.
I took no photographs.
---
FIFTH AVENUE
---
Well there are lots of shops!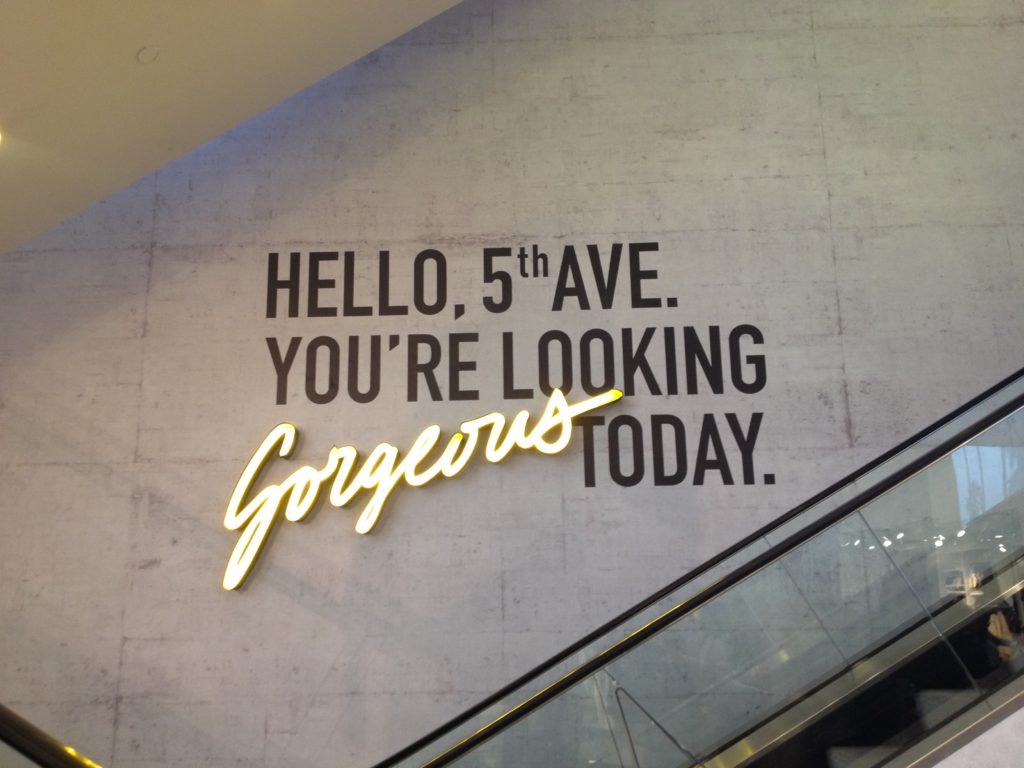 My daughter loved it. I rather enjoyed the Easter Day parade the day we walked along it!(an Easter Sunday tradition)
Lots of people dressed in beautiful bonnets and clothes. My favourites were the dogs!!
---
EMPIRE STATE BUILDING
---
It is probably the most famous skyscraper in NY thanks to Lost in Seattle and King Kong! It is a beautiful building and its great to see what colour the spire is lit as it changes to reflect holidays, seasons and events.
These are my top ten things to do in New York – check out 10 things NOT to do in New York!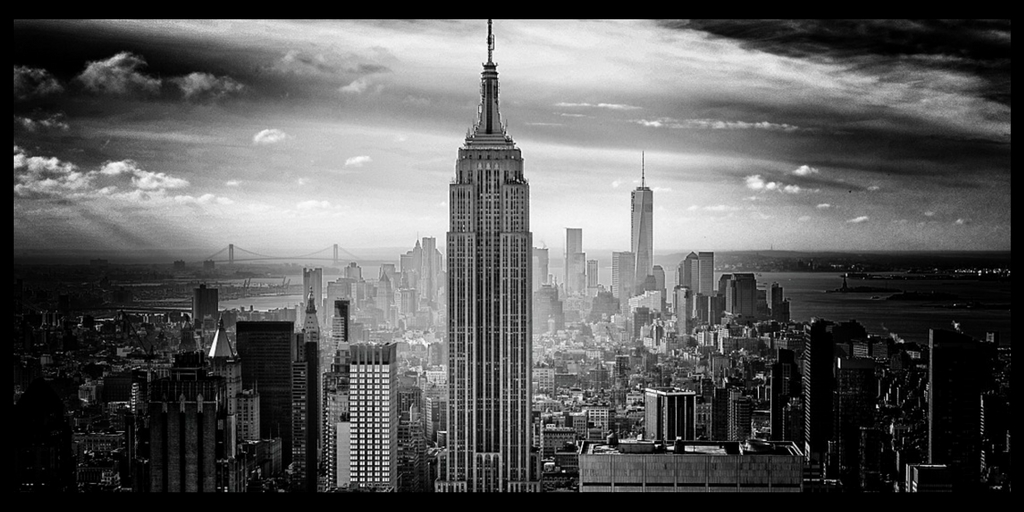 ---
SOHO/GREENWICH VILLAGE
---
I treated my daughter to a Sex and the City Tour and during the tour we spent some time in Soho and Greenwich Village – we loved it! Next time we go to NY we plan to stay in this area. But number 9 in my top ten for New York has to be this part of town!
It is less touristy than Times Square and just beautiful to stroll around admiring the shops and the lovely houses. (I still love Times Square though!)
I bought lots of great souvenirs on my trips to New York – check out 10 of the best you can buy!
---
BREAKFAST
---
Well food in general but I love breakfast in NY! So one of my top ten New York sights had to be the food!!
We found a great deli and headed there every morning for breakfast – pancakes, bacon and syrup!
You needed to spend the rest of the day walking to get anyway near using those calories up!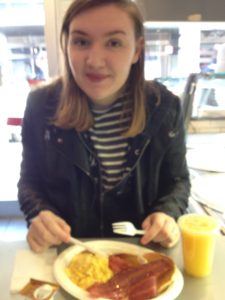 Obviously there are lots more things to see and do! I have yet to visit Ellis Island, actually go inside the Guggenheim or walk the High Line! So I will definitely have to go back!!
If you interested in the tours that I took – the hop-on hop off bus tour and the Sex and the City tour are just two that I can highly recommend then check out this link to my choice of tours with Viator!
Those are my top ten for New York – what would you include in your top ten for this fabulous US city?
You may be interested in reading all about a day trip we took from New York to Washington!
---
PIN FOR LATER
---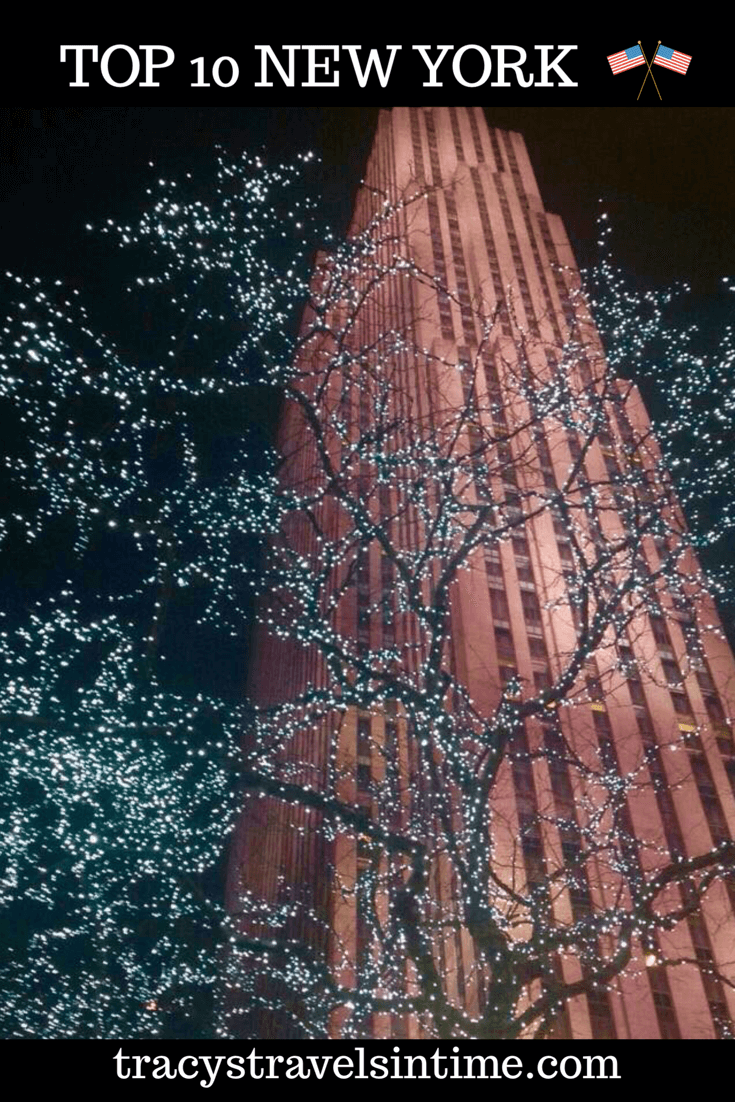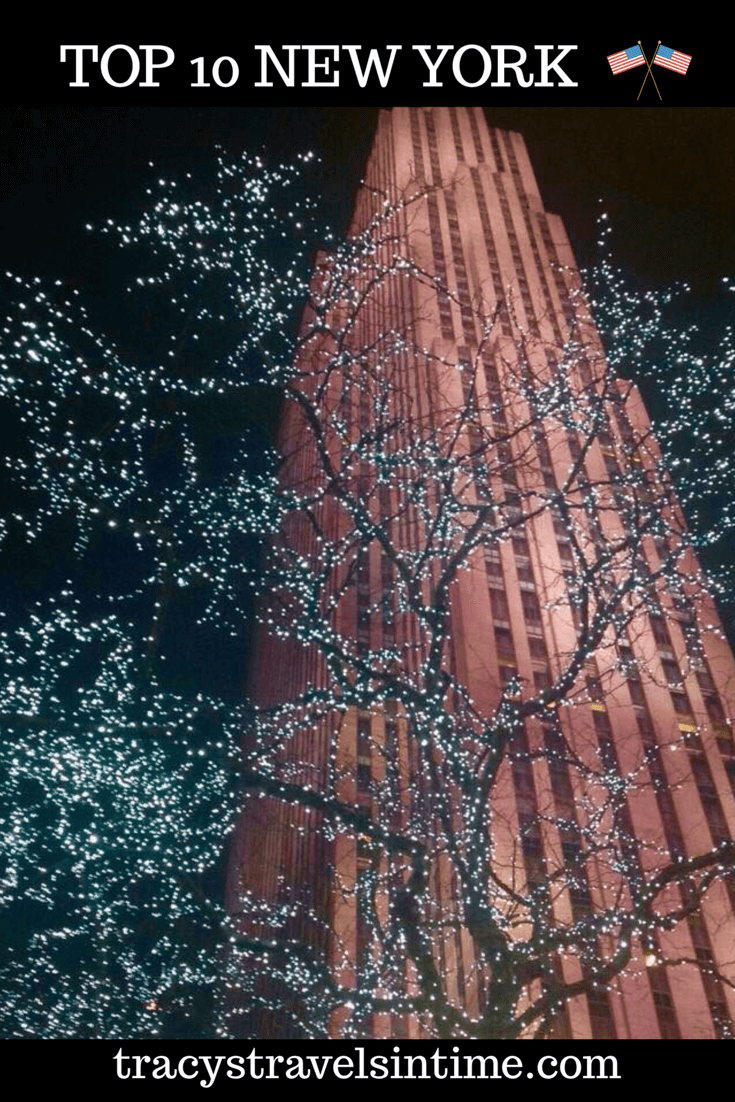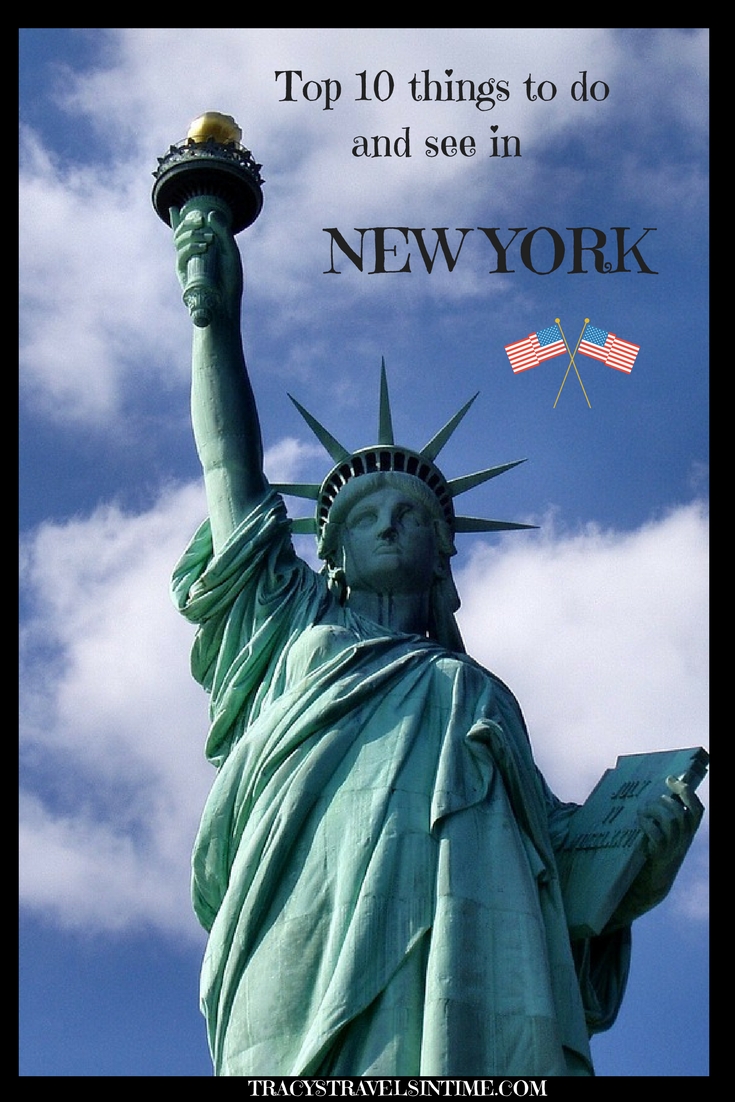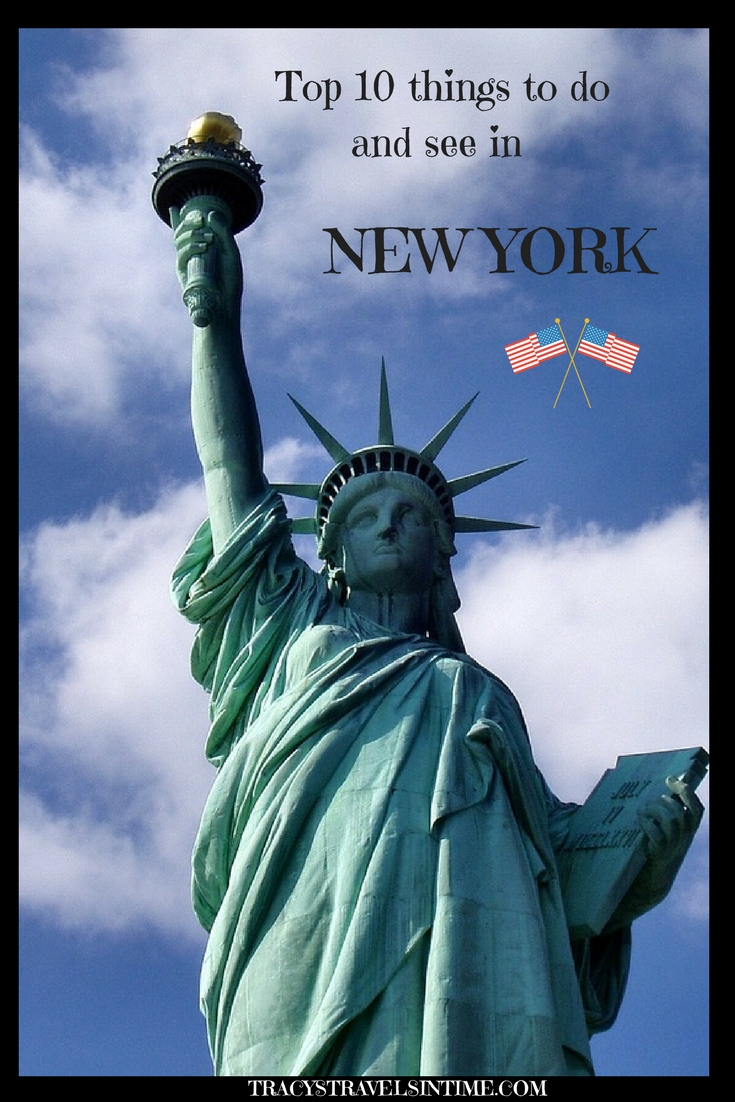 Top Ten New York sights
---