I love train travel and the opportunity to catch the Bernina Express which is described as one of the most scenic train routes in the world (as well as passing through a UNESCO World Heritage designated landscape) was one I couldn't miss. As usual I consulted www.seat61.com  for information about the service – always a good place to start when planning any train travel around the world. 
As we were in Milan we had to first catch a train to Tirano (do not get mixed up with Turino!!) Although I had pre-booked our tickets it is quite easy to buy tickets on the day for this regional Trenard service. The trip from Milan to Tirano takes 2 1/2 hours and is a beautiful train ride too along Lake Como!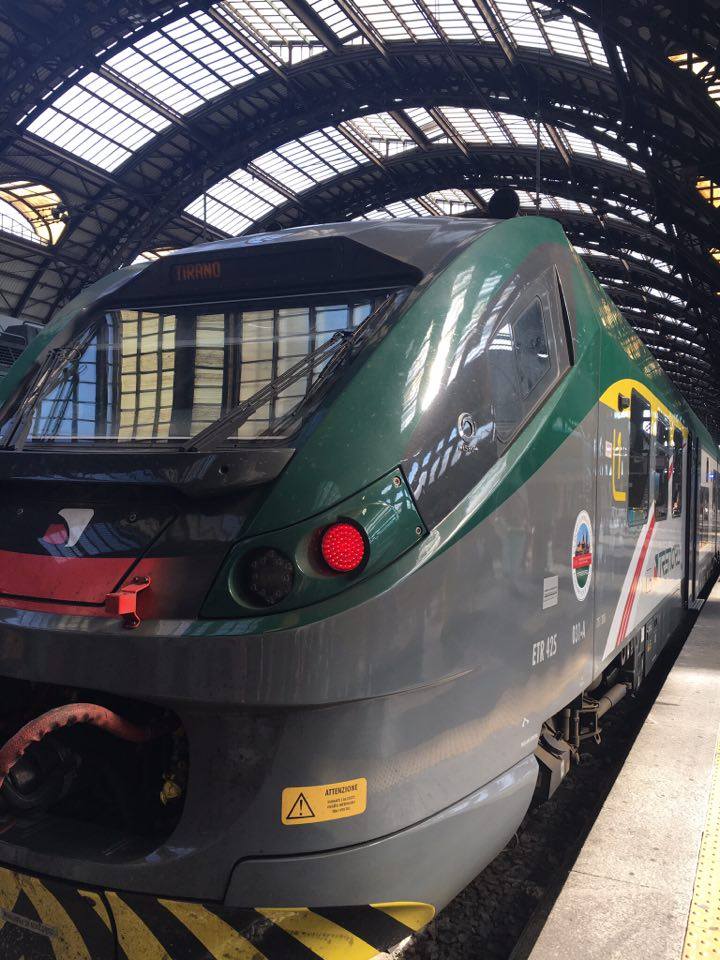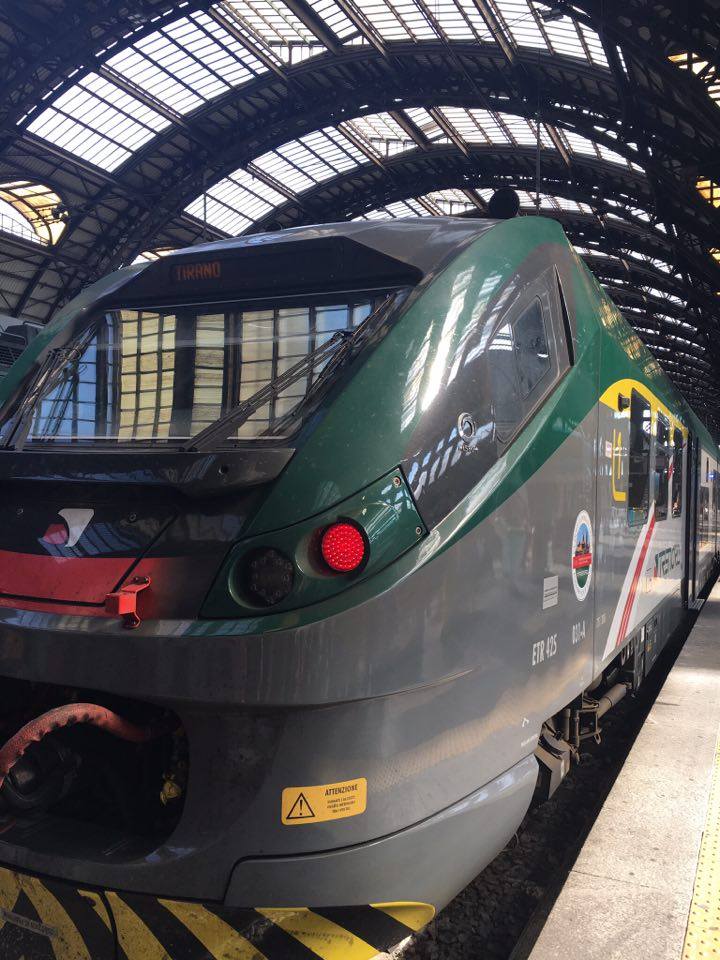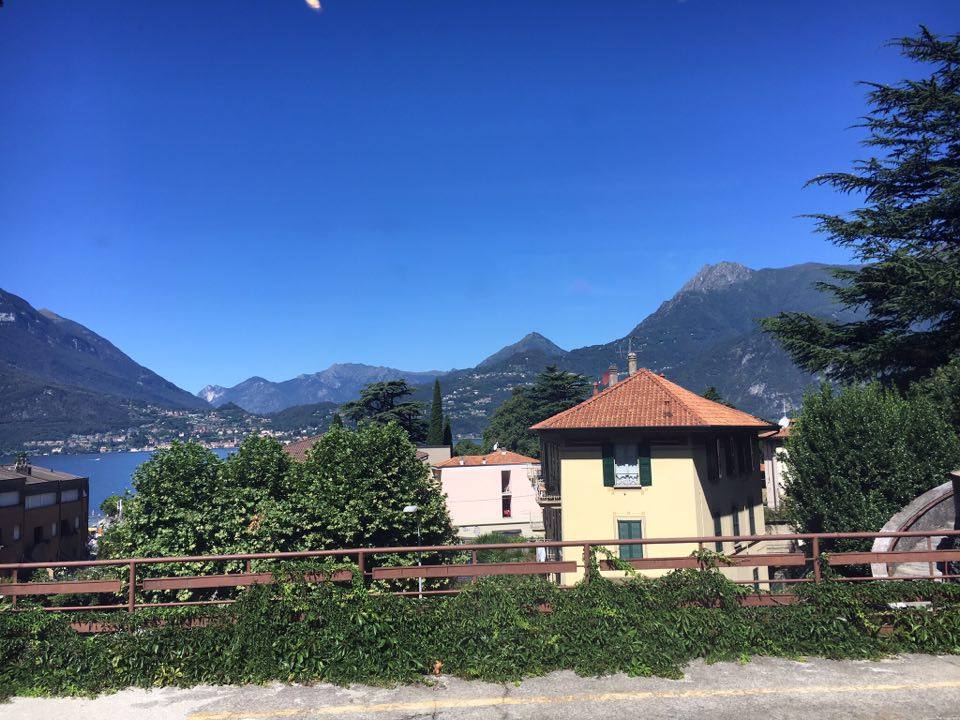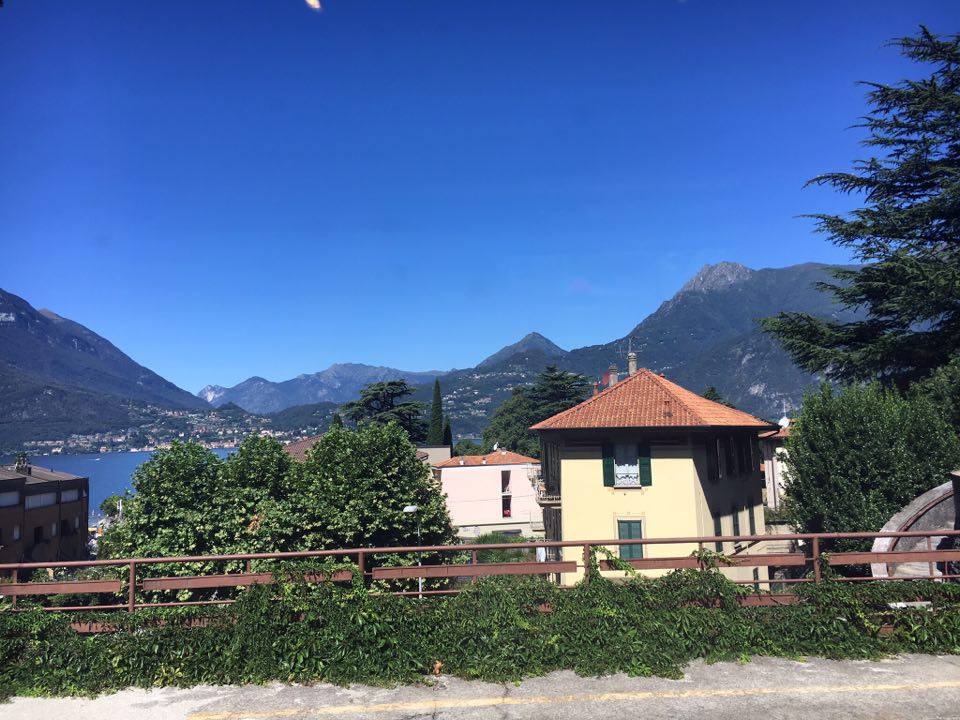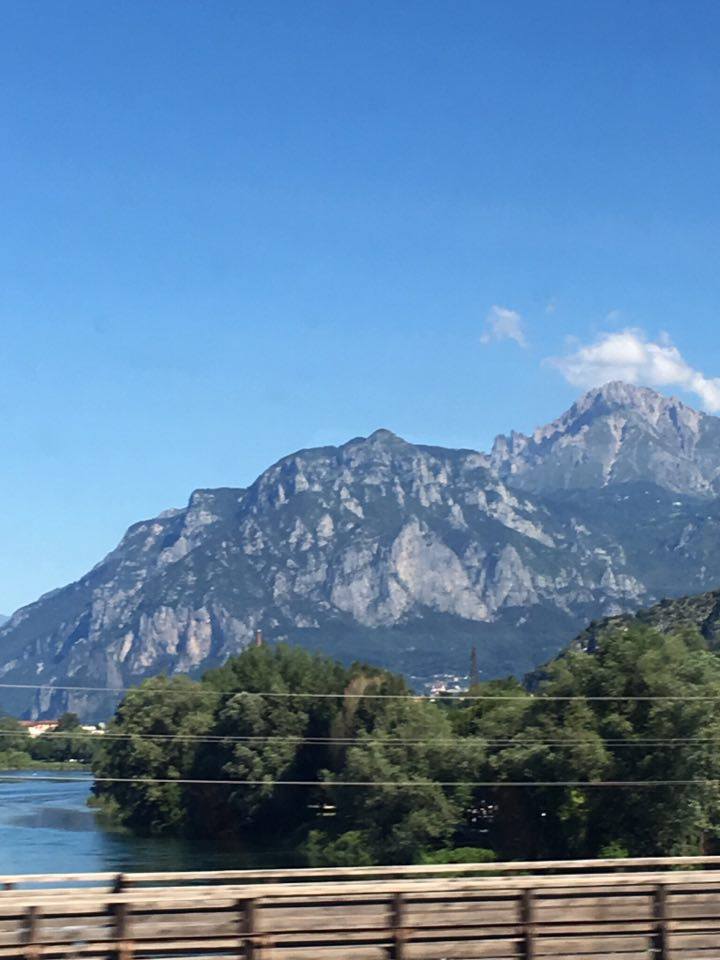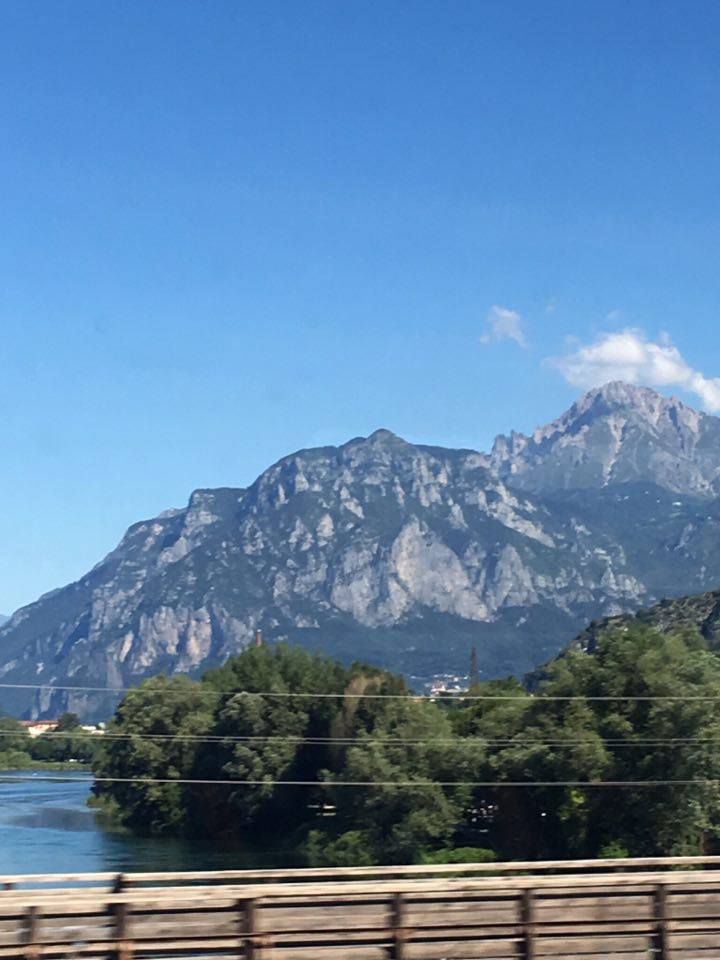 The Bernina train leaves from a different station (the Rhatische Bahn)than the one you arrive at from Tirano but no panic it is just next door and easy to locate.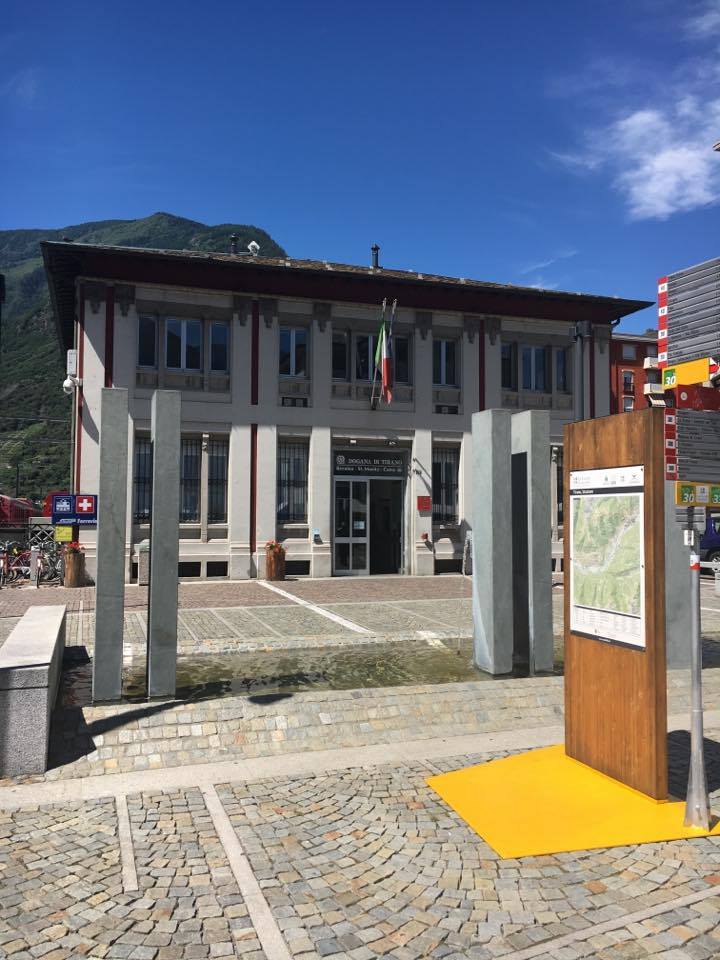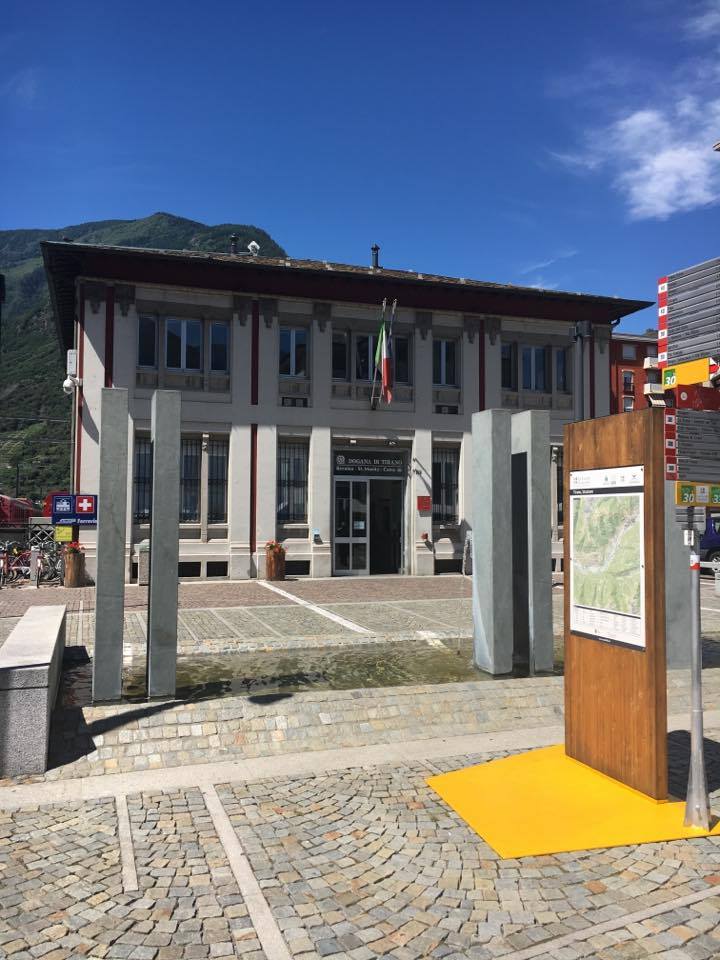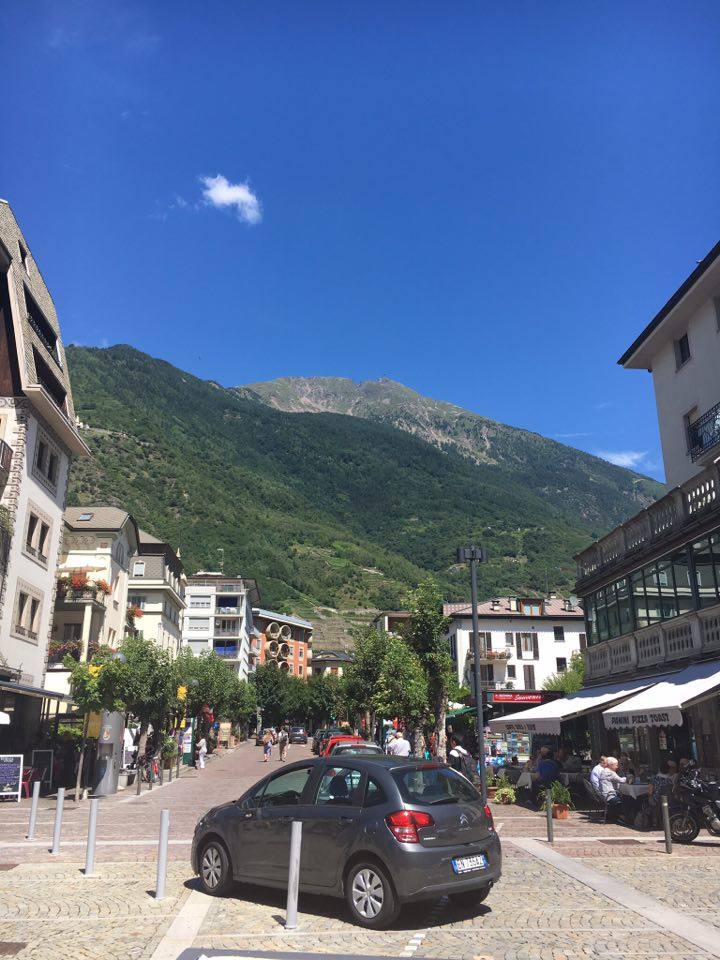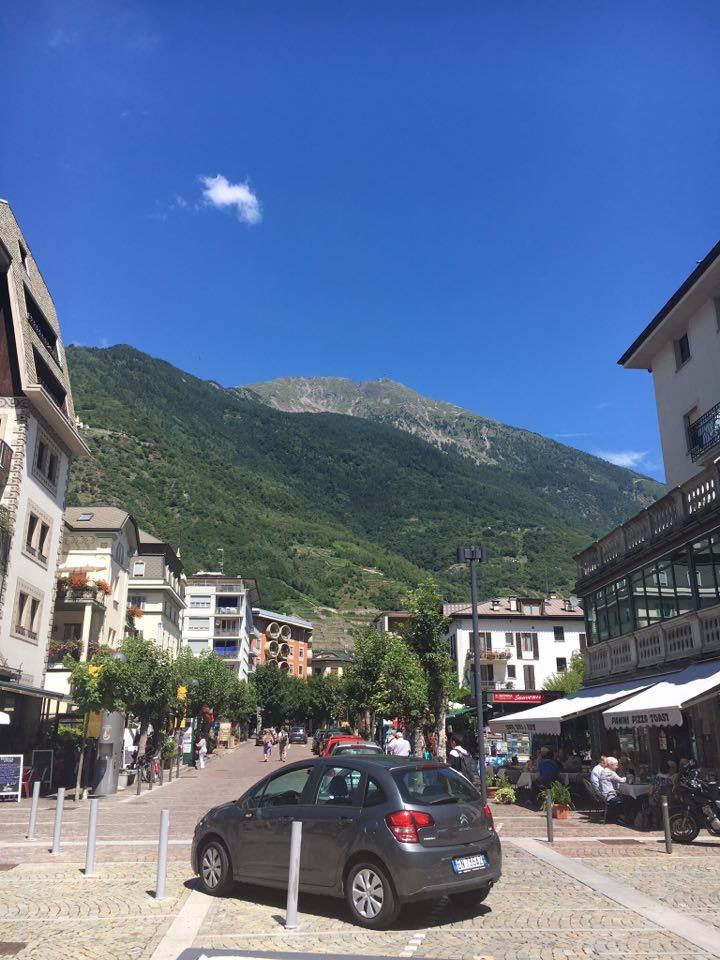 If you arrive in Tirano for a few hours to spare there are restaurants and shops to look around. We had a lovely lunch at the Margy Bar.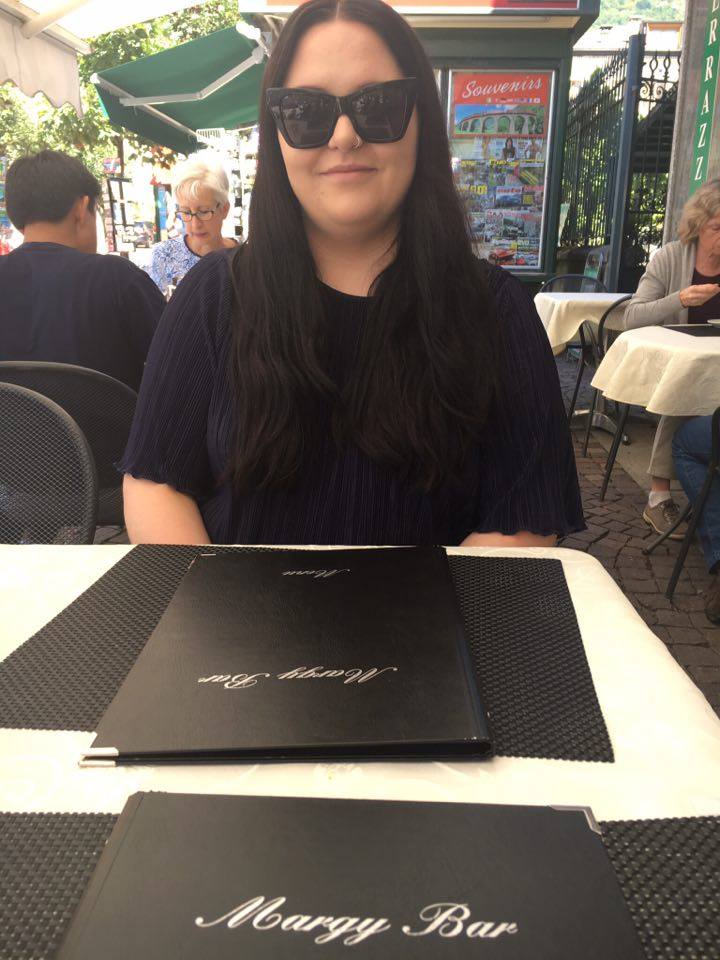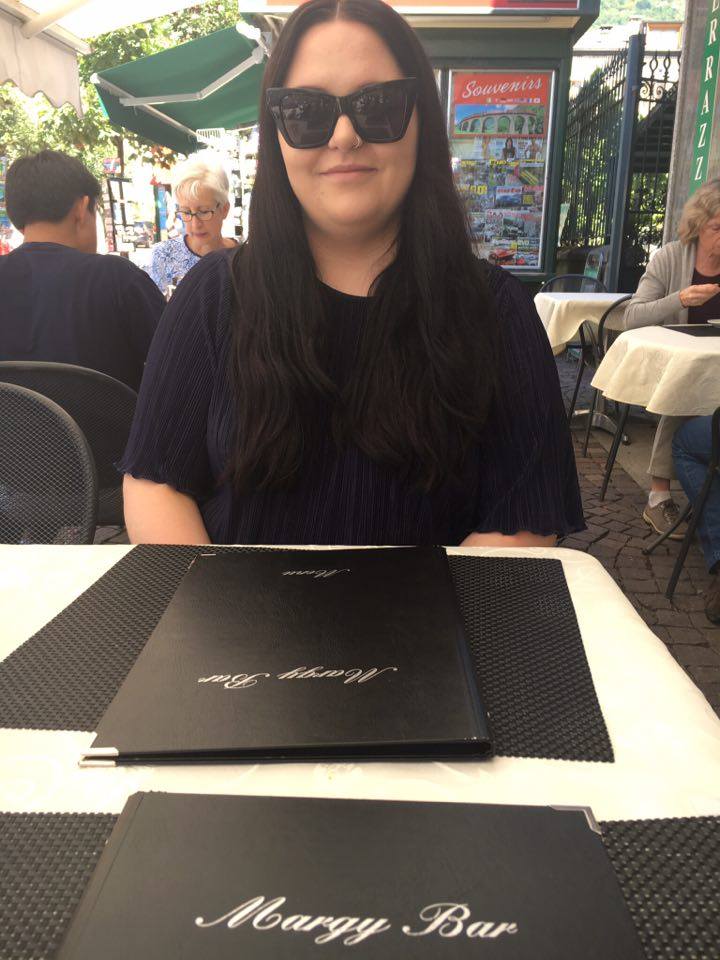 So the train itself and the journey! The trip takes a little over 4 hours from Tirano to Chur (or vice versa) and takes you over 122kms of track, through 55 tunnels and over 196 bridges and viaducts. It is a feat of engineering brilliance and was built between 1896 and 1904!! If you are considering a trip around Switzerland by train definitely include this trip – for other ideas check out Janet's post – A Grand TrainTour of Switzerland.
We had booked window seats on the train. Reservations are compulsory and I would recommend window seats so you can thoroughly enjoy the views. As you can see the windows are made for viewing!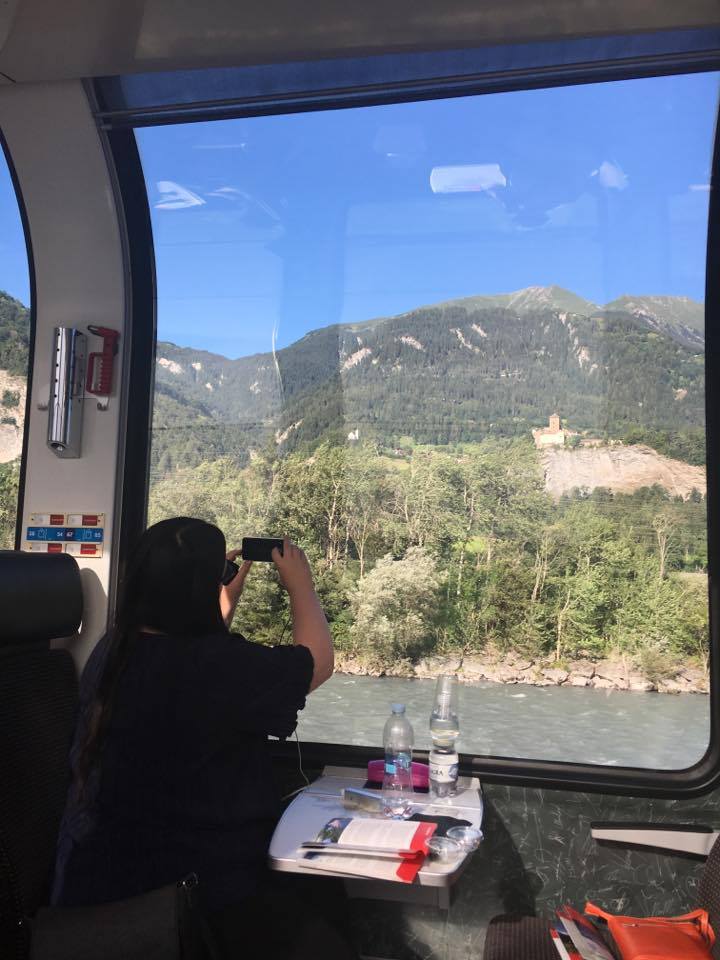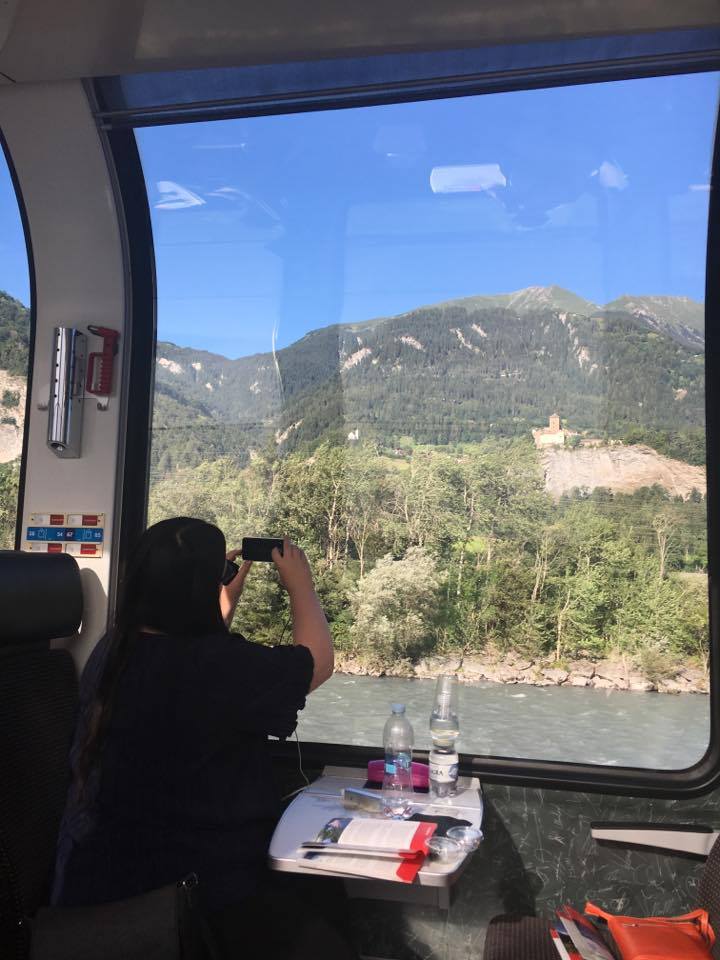 Refreshments are served and souvenirs on sale by the train staff who will move through the train periodically. A glass of prosecco while enjoying the magnificent scenery? Why not!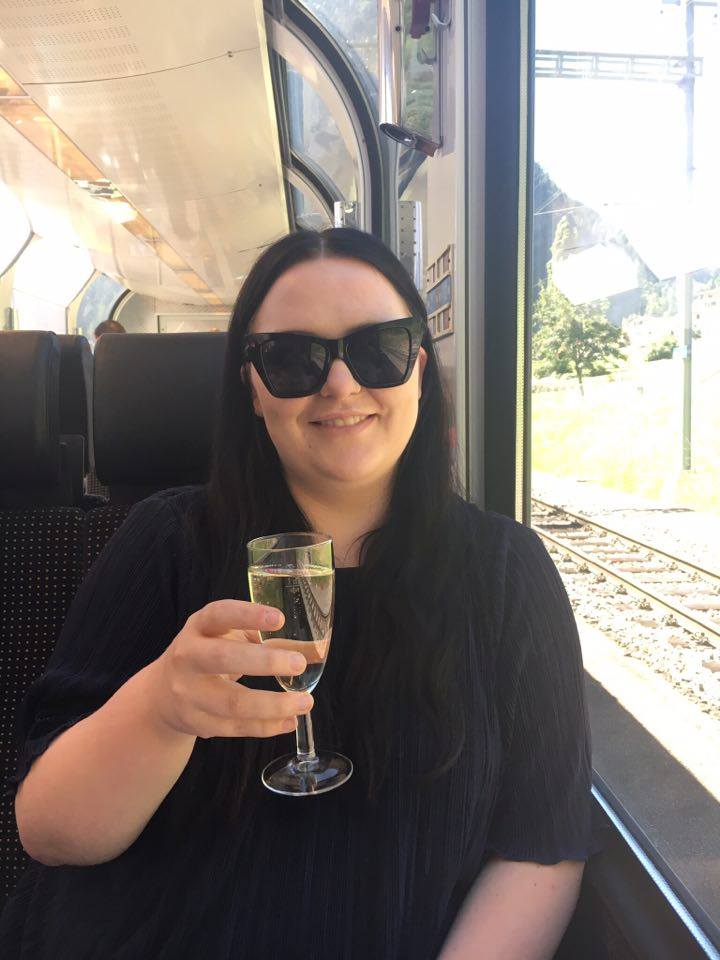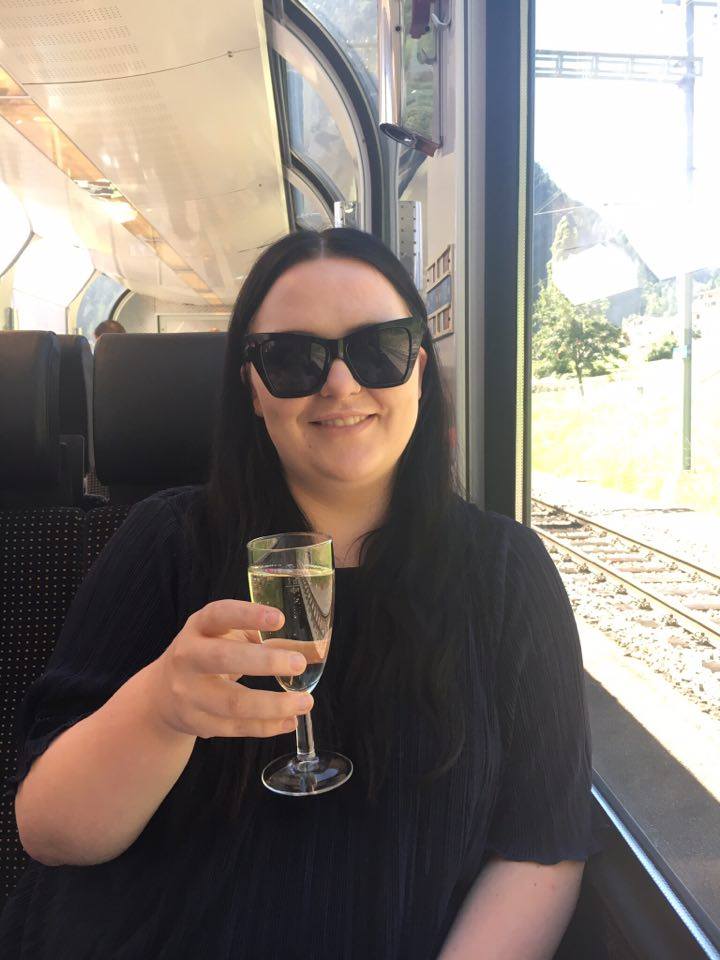 As I mentioned the journey takes 4 hours  and after leaving Tirano travels through beautiful towns and areas of amazing beauty before arriving in Chur. On the train you will find the Bernina Express travel guide. This includes a map of the journey and details of highlights of the trip.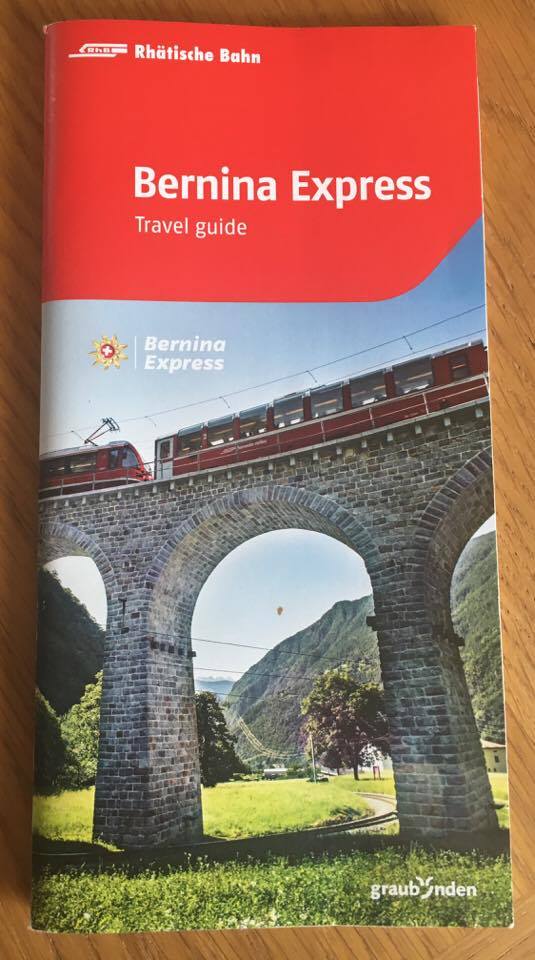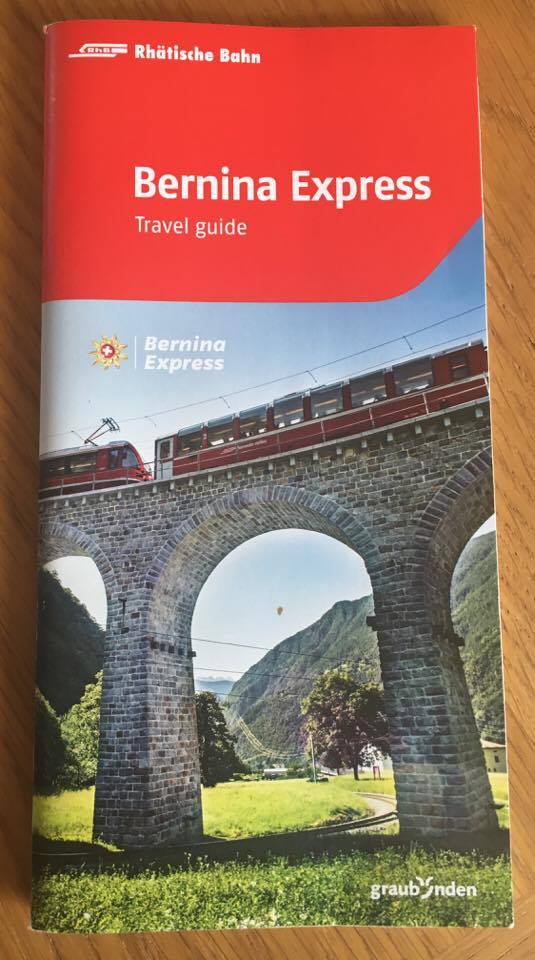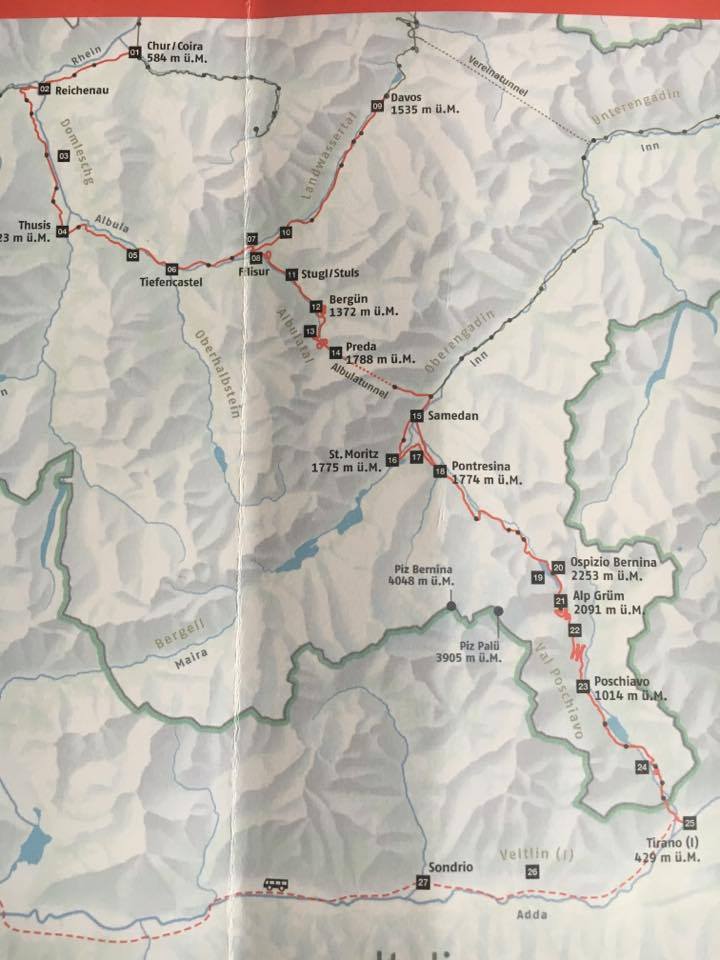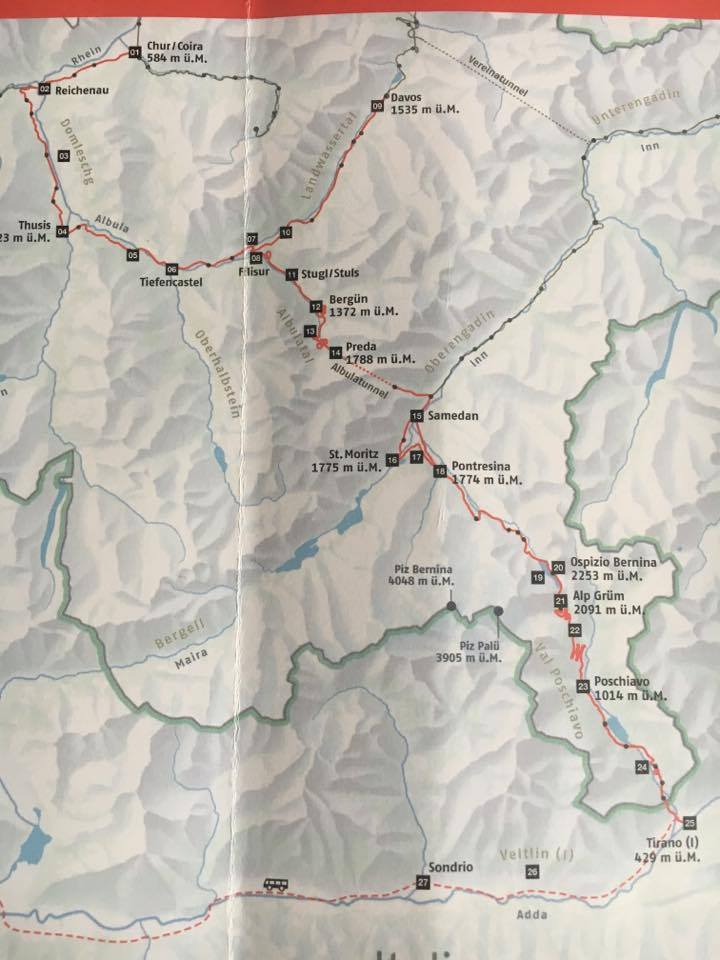 The scenery is spectacular. Unfortunately as I was using my phone a lot of the pictures have reflections back of the inside of the train. Hopefully it will still give you a flavour of this beautiful journey.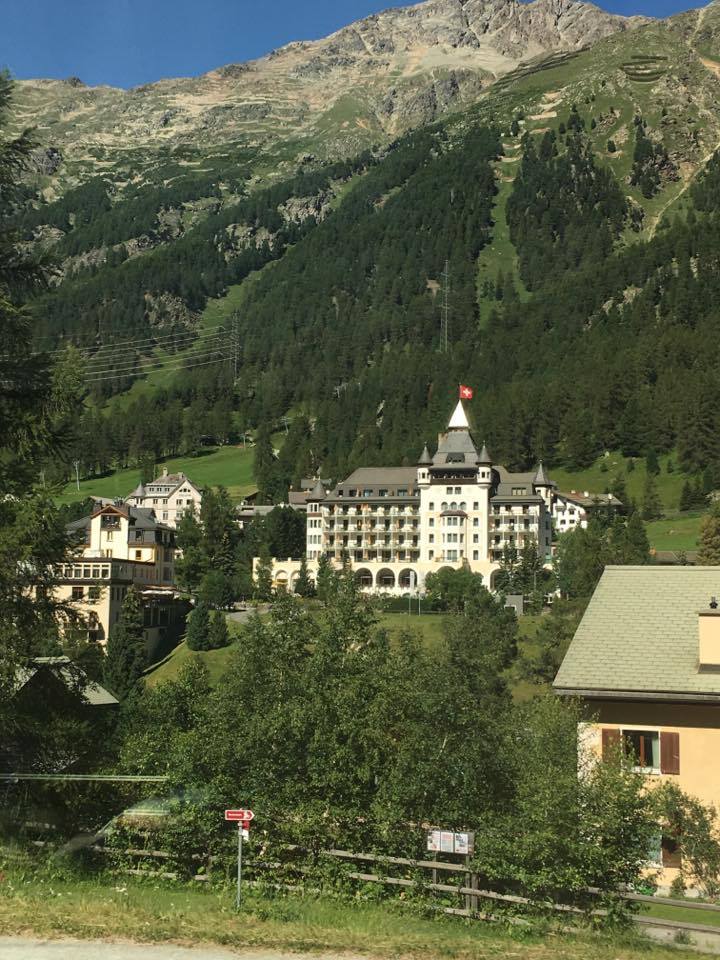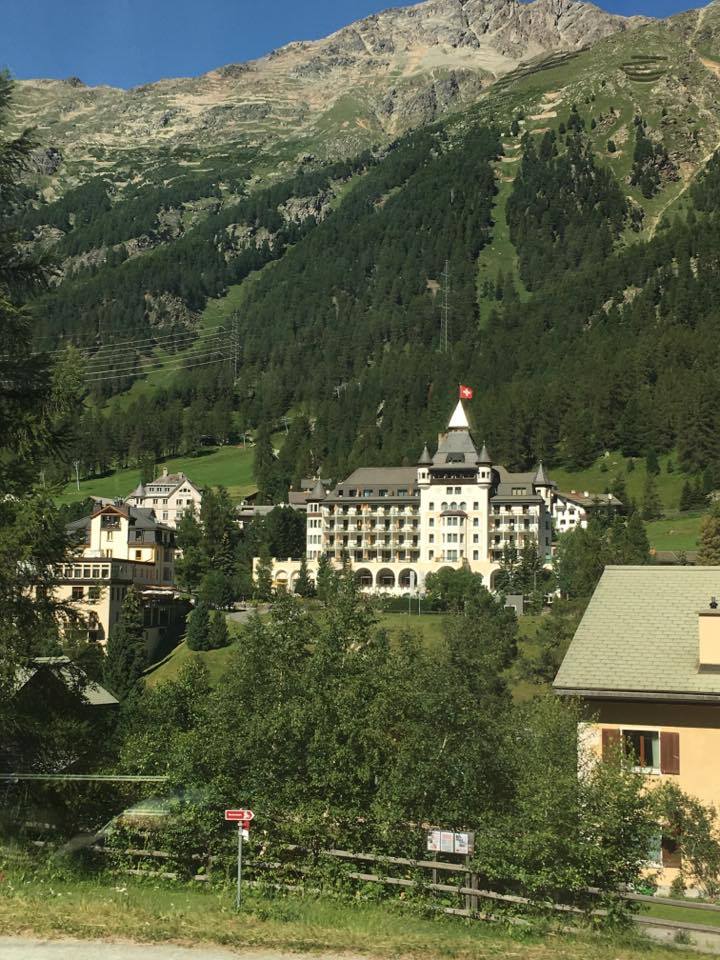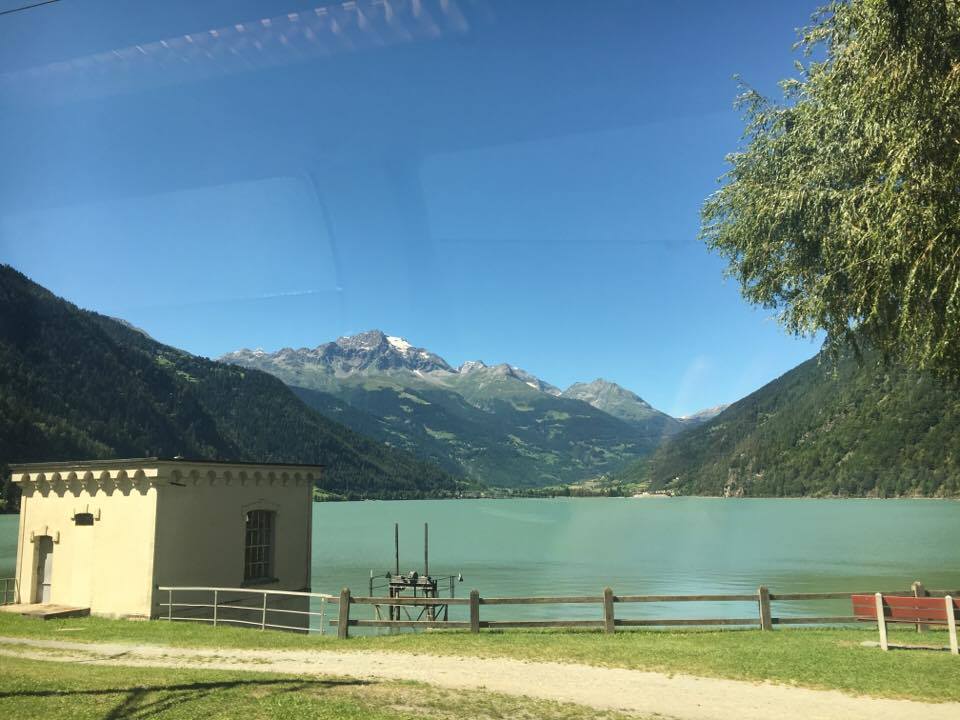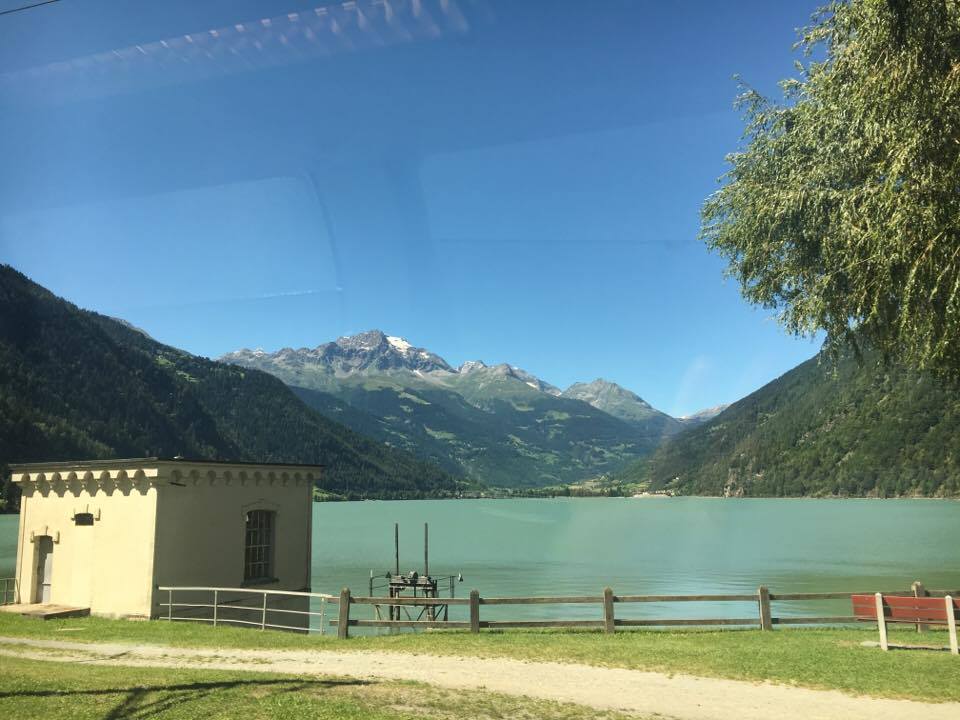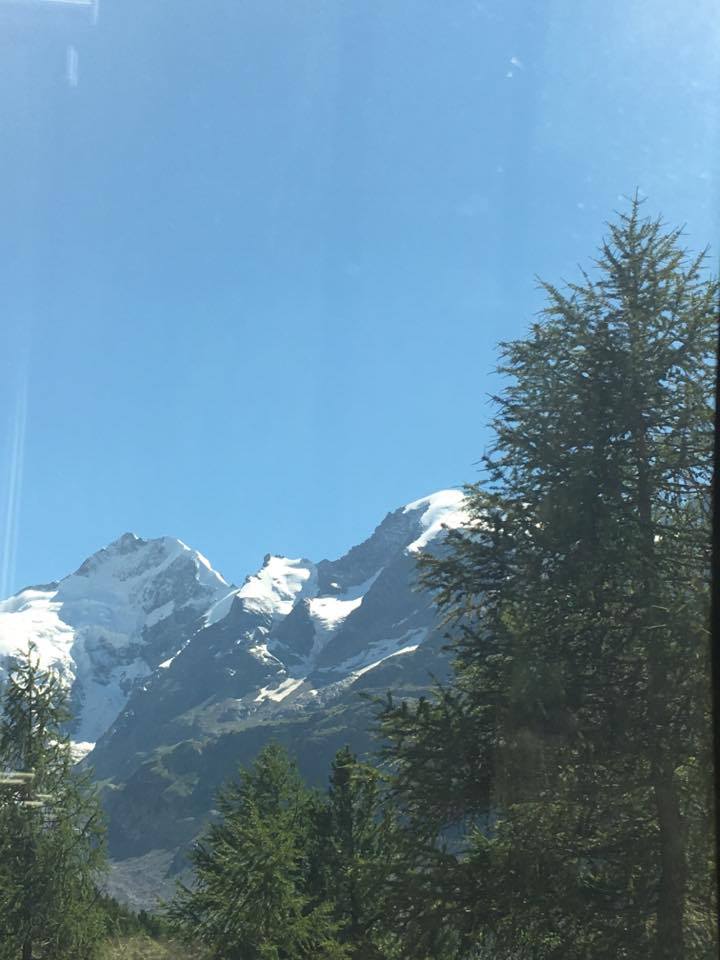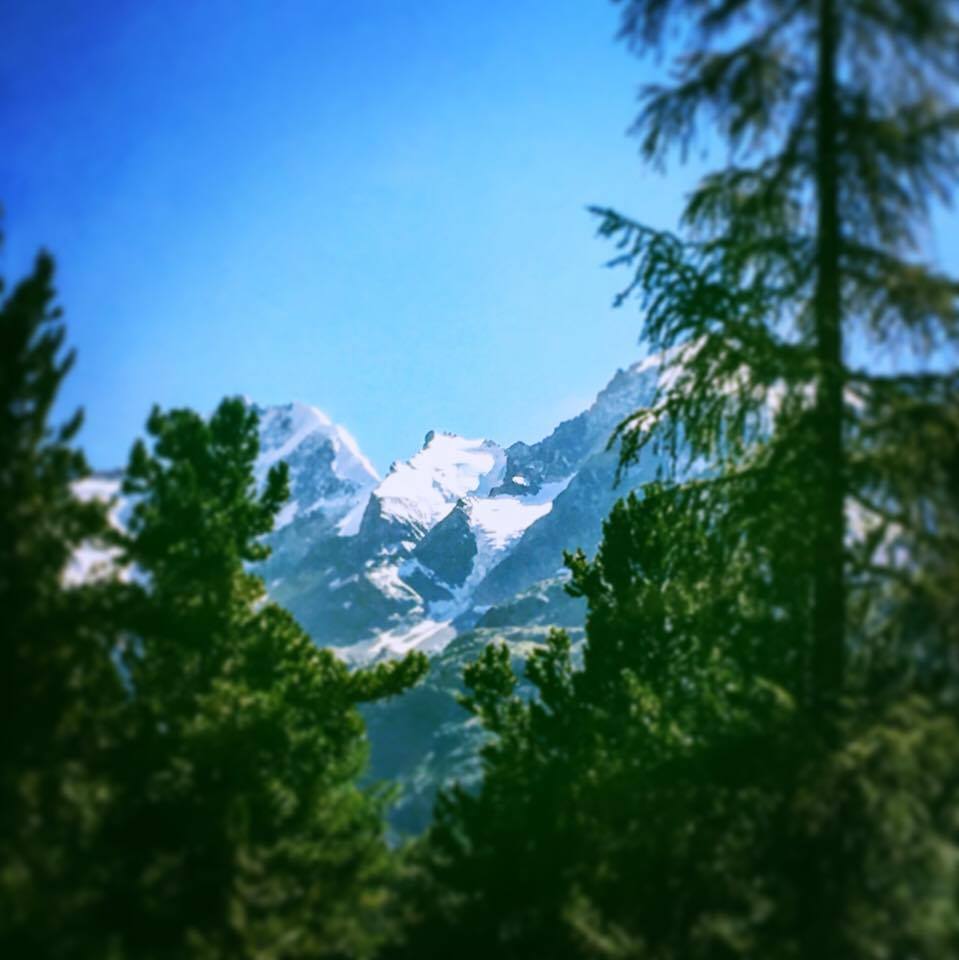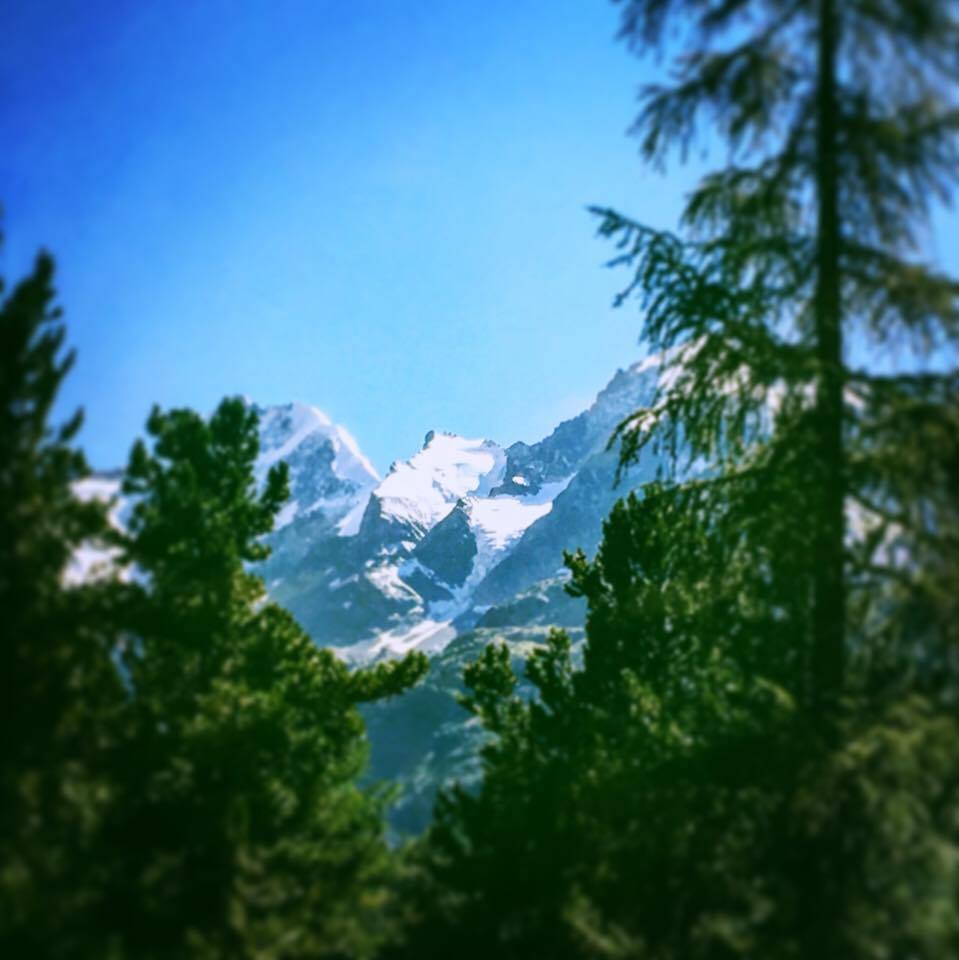 On arrival at Chur you are met by the train to Zurich on the opposite platform (I knew this as the man at seat 61 had said it would!)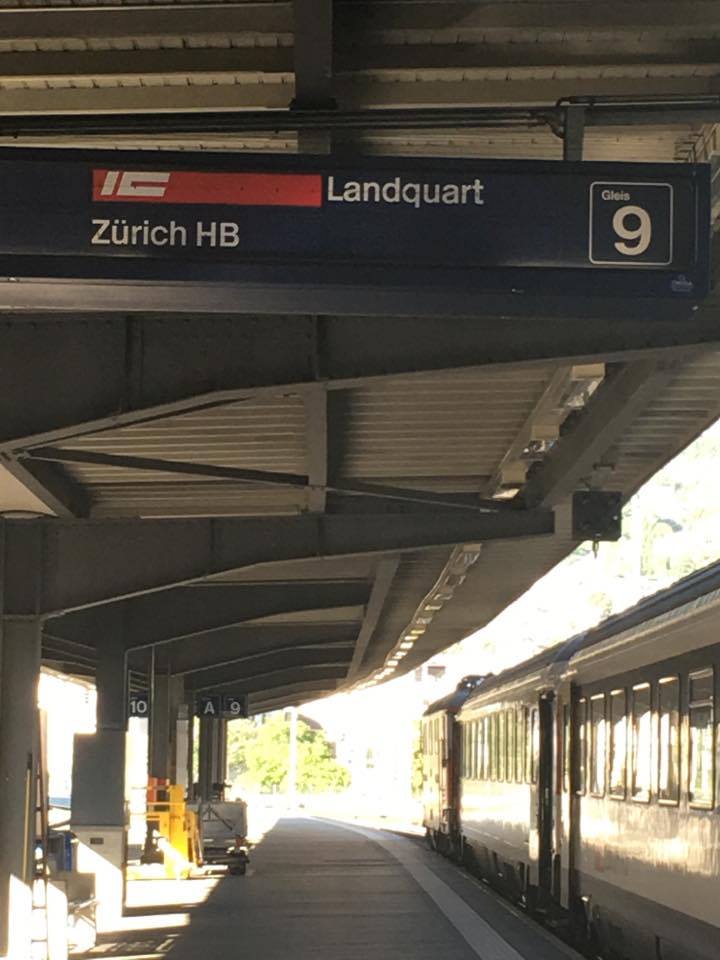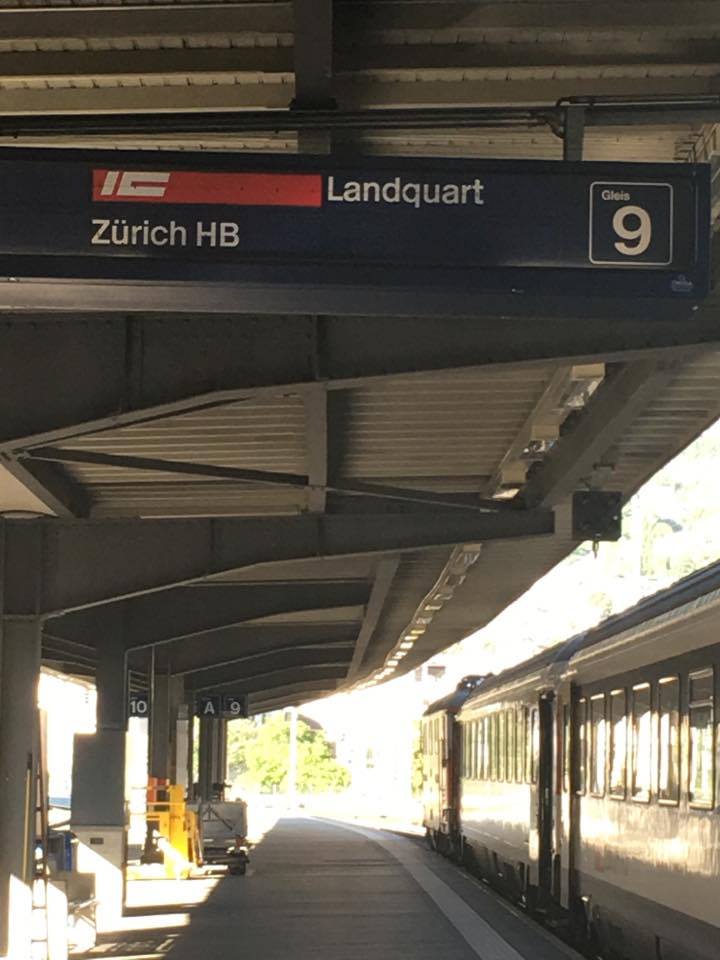 Do you enjoy train travel? Is the Bernina Express something you would like to experience? I can highly recommend it!
---
If you enjoyed my post please pin it!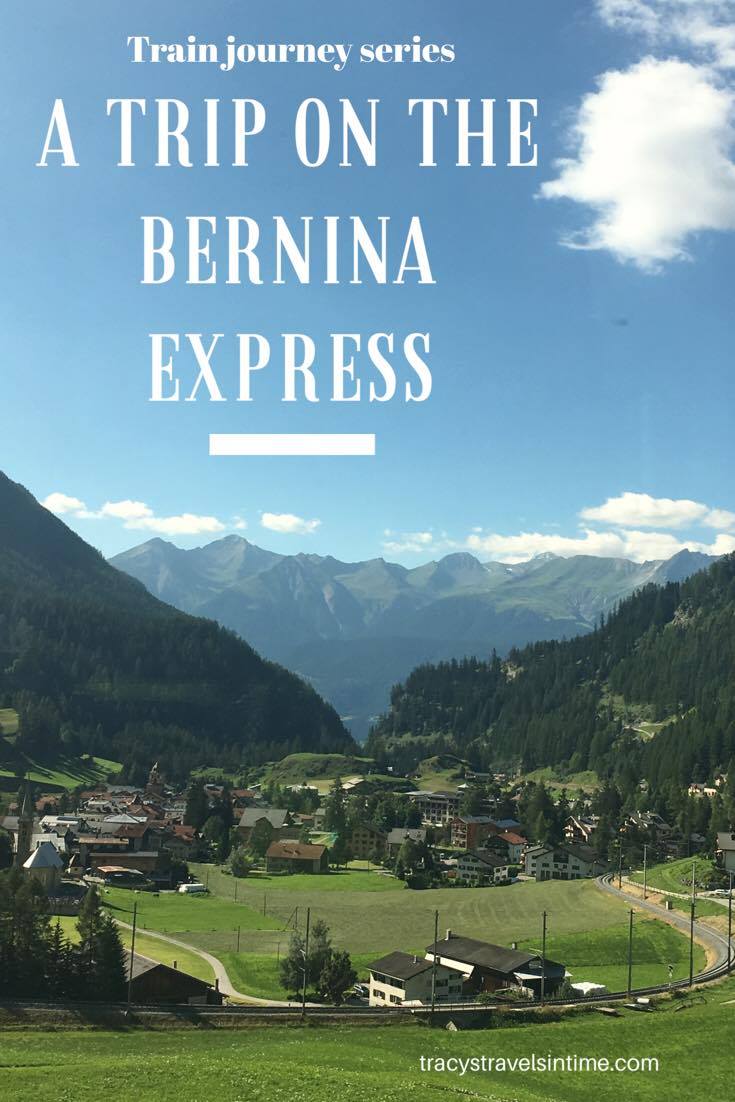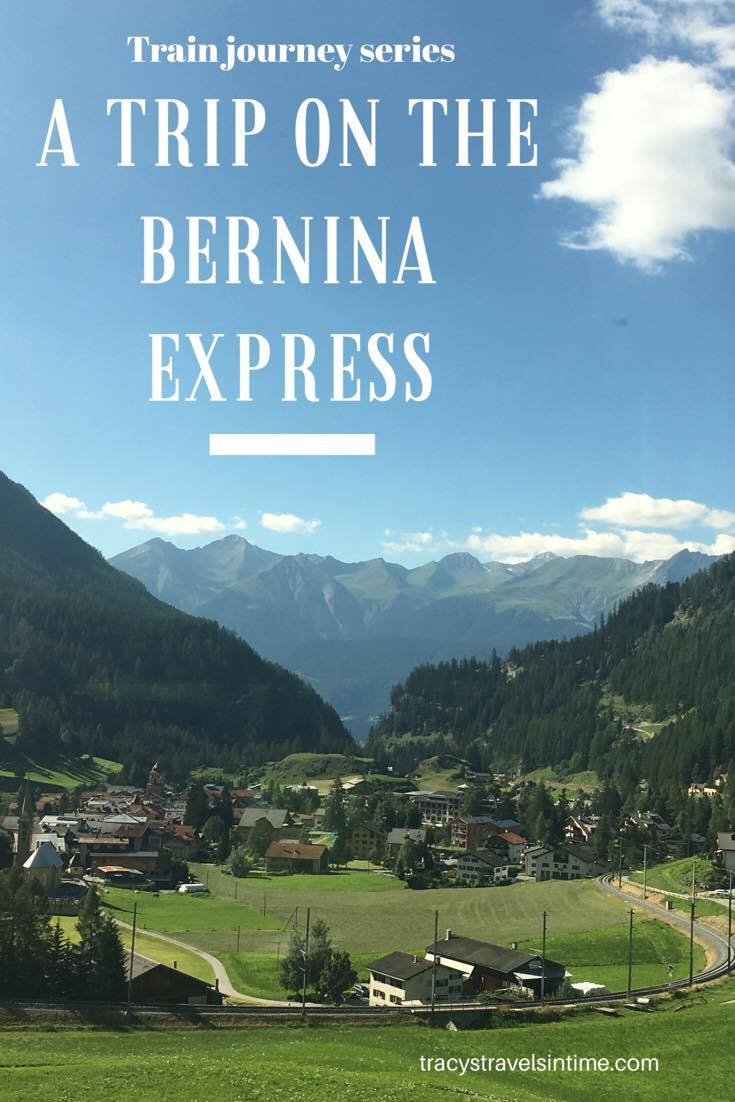 I will end with a little video (only 9 seconds worth) of part of the journey!
If you are interested in train journeys in Switzerland check out my posts – "A trip up Mt Pilatus" and "A trip to the Top of Europe"
---
Linking-up with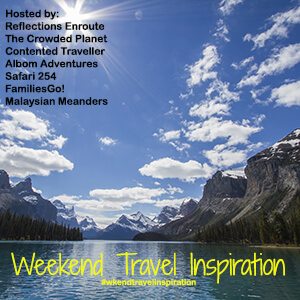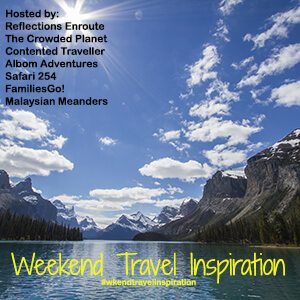 ---
Subscribe to my monthly newsletter and get a free copy of my guide
"Around Britain in 80 DO's"