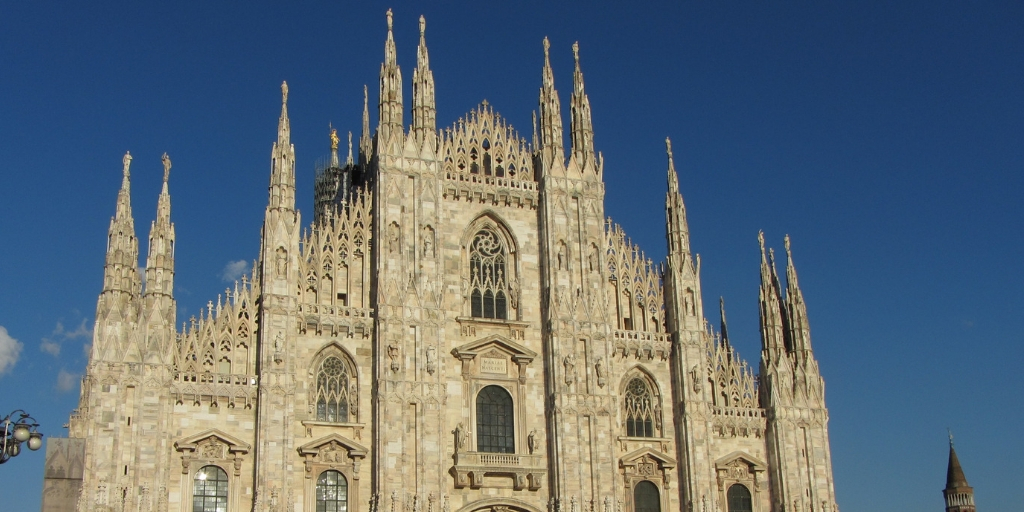 A DAY IN MILAN
So what exactly can you achieve spending only one day in Milan? Read on and see what we managed to fit in to our action packed day!
We arrived in Milan at the end of our trip around Italy and it was my first proper visit to the city. I have passed through Milan on the way to Venice or Lake Garda but had never stopped to have a look around.
To make the most of the time we had in the city I once again booked a tour through Viator – it seemed the most sensible way for us to see the major sites since we only had one day in Milan and I really wanted to see Da Vinci's Last Supper (and I am so glad we did – it is awe inspiring) and getting tickets for this must be planned way ahead of time or through a tour!
What did we see on a one day tour of Milan?
The Duomo
Galleria Vittorio Emanuele 11
La Scala
Santa Maria delle Grazie
The Last Supper
THE DUOMO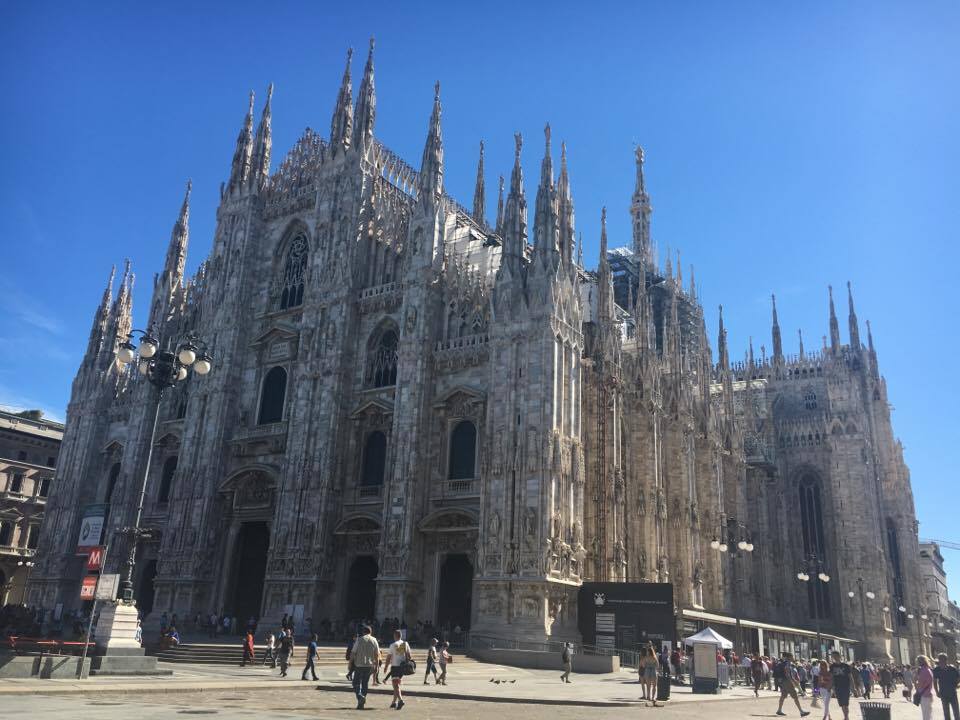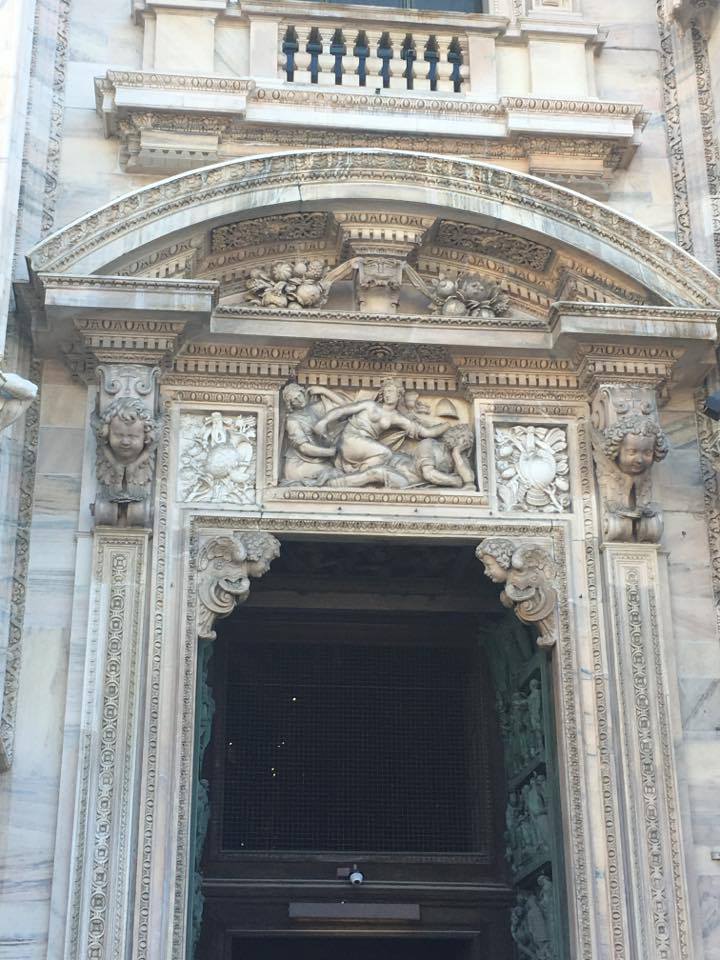 The Duomo in Milan is one of the world's largest cathedrals. It took a long time to build – started in 1386 it was consecrated in 1418 though the building continued for another 200 years! It has 52 pillars inside the cathedral to mark each week of the year and there is a sundial on the floor to help keep track of time! The marble floor is the original and very beautiful – spot the signs of the zodiac as you walk along. There are also 3,400 statues that adorn the cathedral including the famous Statue of St Bartholomew flayed. (Of which I took no photo !?)
GALLERIA VITTORIO EMANUELE 11
Well what can I say? Its a shopping mall but like no other I have ever seen….it is truly stunning! It opened in 1877 and it is seriously worth a visit…not sure if anyone does any shopping or if it is just full of tourists taking photographs all the time!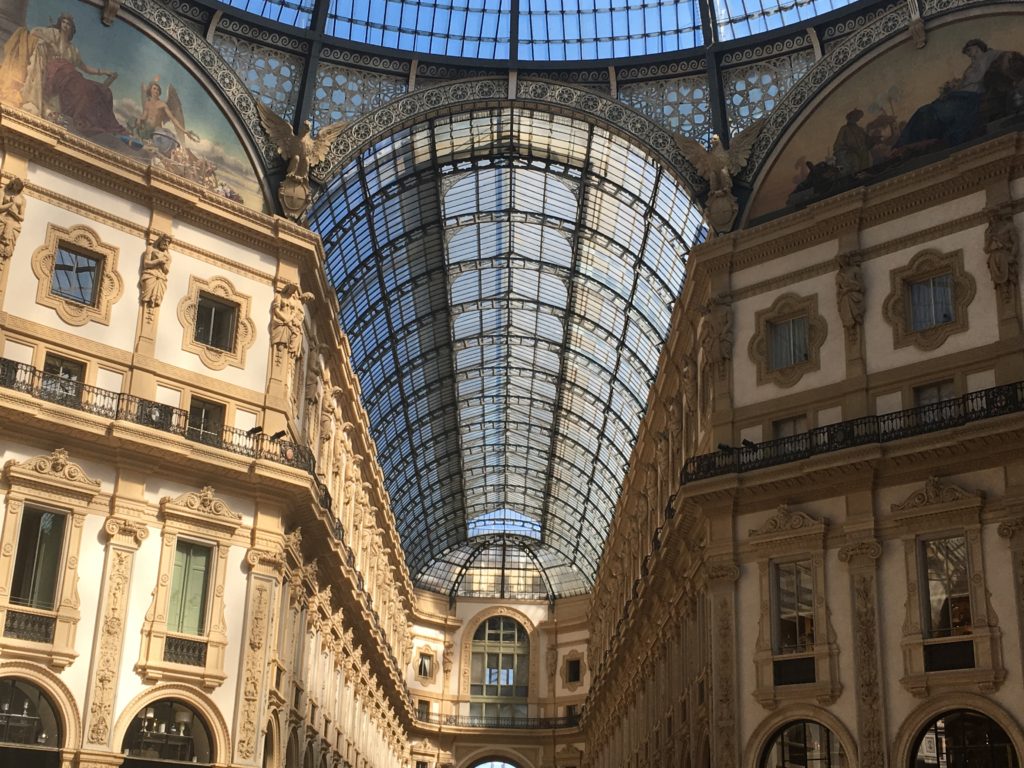 Pretty nice! And the forerunner of all our present day shopping malls and 'gallerias'.
LA SCALA
Ok  I not a fan of the opera but it was an interesting building to visit. It opened in 1778 and has been renovated a number of times since (it was badly damaged in WW2).
SANTA MARIA DELLE GRAZIE AND THE LAST SUPPER
This was without doubt my favourite piece of art I was lucky enough to see during my visit to Italy (Michelangelo's David my favourite sculpture). To be able to see this amazing mural completed in 1498 you HAVE to plan ahead. Please don't visit Milan without seeing this masterpiece. You can buy tickets up to 3 months in advance – I bought mine as part of the tour so we were guaranteed to see the painting.
Visiter numbers are limited to 25 at a time. There is one entrance in and another out – you pass through a humidity controlled chamber before entering. Once in you have 15 minutes. It passed quickly.
The mural is painted on one wall of the refrectory attached to the church of Santa Maria delle Grazie.
It is quite simply magnificent.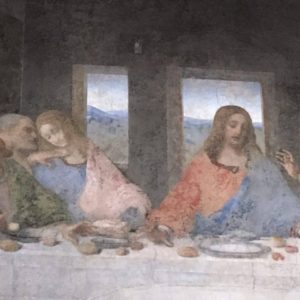 The Church of Santa Maria delle Grazie where the Last Supper can be located!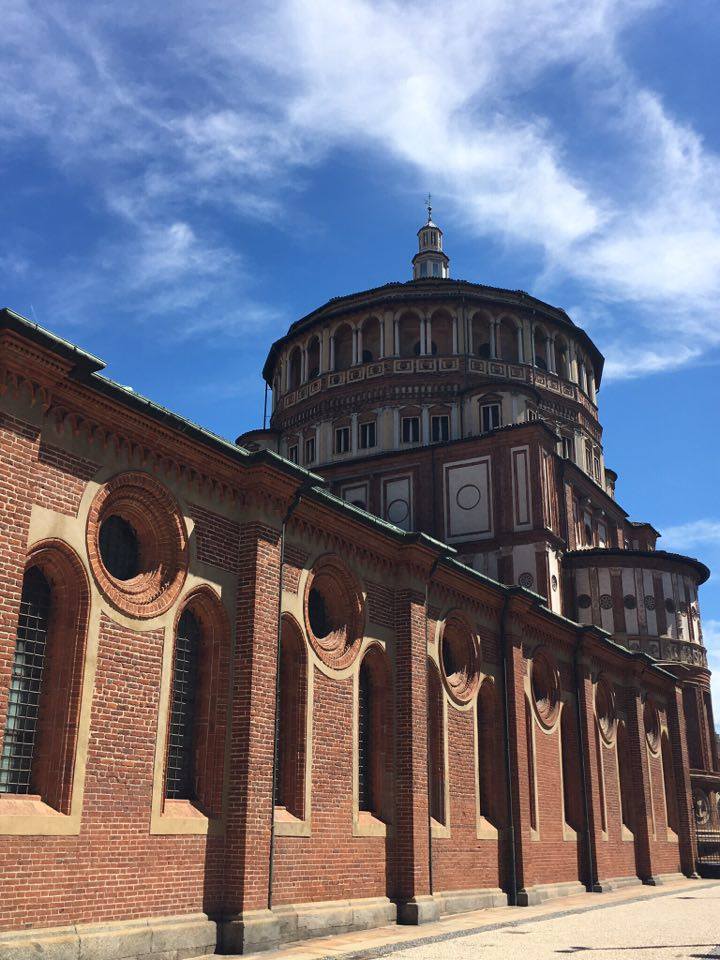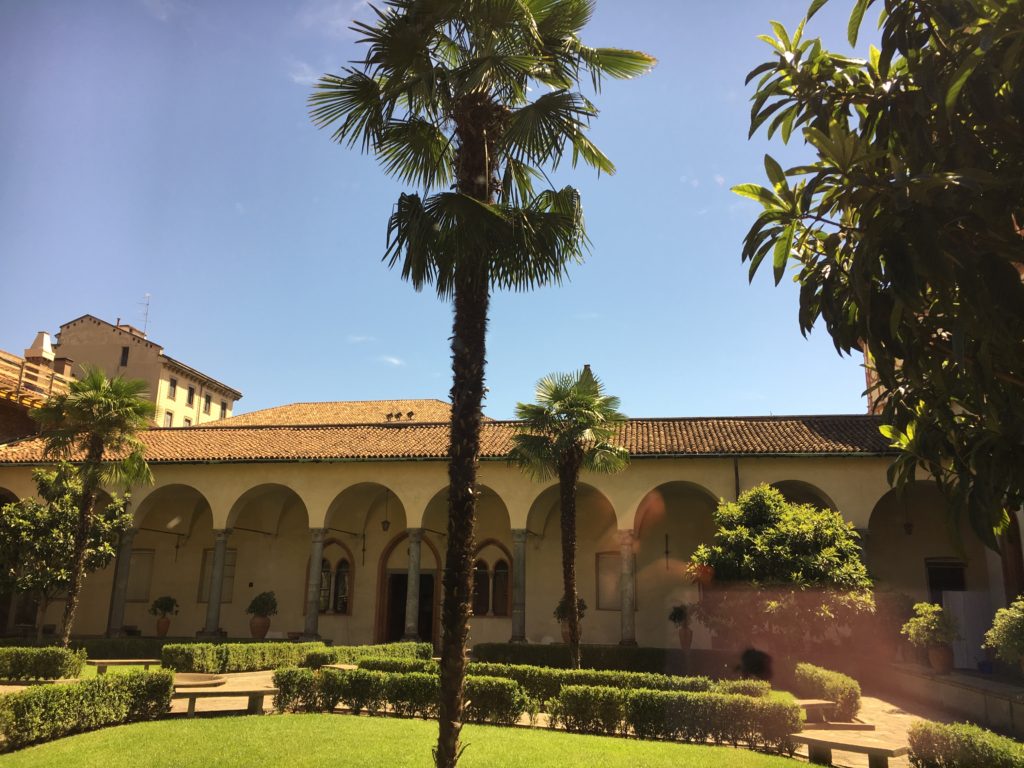 If you are considering booking this tour or one like it then check out my link to recommended tours chosen especially for you! TOURS IN ITALY WITH VIATOR
Also you may be interested in reading more of my posts about Italy!
---
PIN FOR LATER – ONE DAY IN MILAN
Have you been to Milan? Did you see the Last Supper? What did you think? If you had a day in Milan what would you want to see?
---
Tracy is your expert expat!
She has lived and worked in 7 countries on 4 continents and travelled to over 50 more. A qualified school teacher with an interest in history, reading, photography, nature and wildlife she is always planning her next trip (preferably by train)
Through down-to-earth stories, tips and advice (based on her own extensive knowledge and experience of life as an expat) she aims to support new and prospective expats to survive and thrive in Australia.
With a lifetime of travel experience, and a network of friends all over the world, she is also able to share genuine insider guides, recommended best book lists and train journey inspiration to help you travel authentically to some of the most beautiful places on earth.