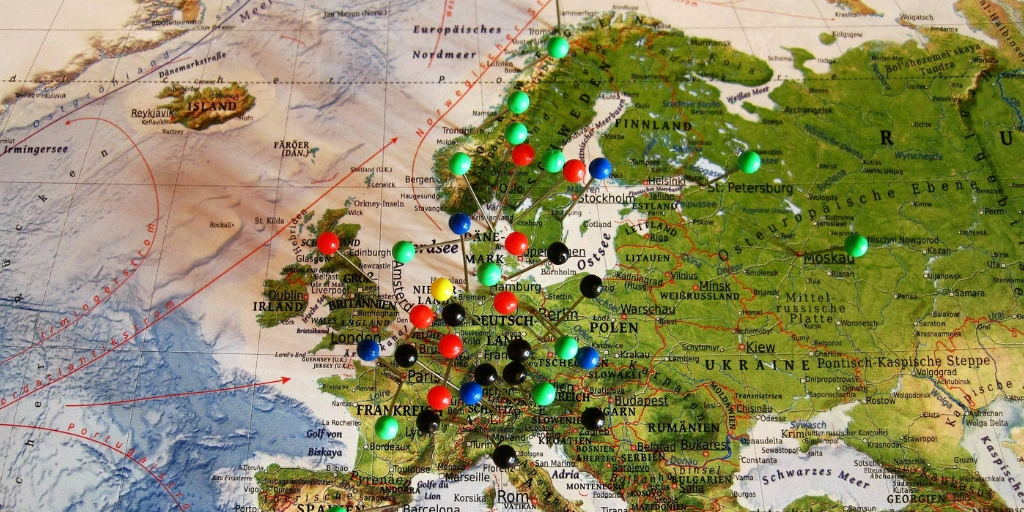 Maps maps maps….I love maps….I mean seriously love maps. One of my earliest memories is sitting with my Dad and looking at maps of the world – he had some amazing books and I loved sitting looking at those books.
Sadly my Dad passed away in his early 50's and never really travelled – I think he found my constant travelling a bit amazing and enjoyed hearing about my adventures.
My love of maps started at a young age and I love buying interesting map related merchandise….so this post is about my favourite map products!!
If you are after some map gifts then this post is for you!
---
TOP 20 MAP GIFTS
---
---
A MAP BAG
---
I can't resist a map bag!!
Airportag have some absolutely fantastic bags with lots of great travel quotes and maps! Win-win I say! I have one of their bags but would love a few more!! I am always receiving comments about my bag so go on treat yourself!

---
A SCRATCH OFF MAP
---
I love my scratch off map and to be honest I think every travel lover on the planet has one but I couldn't leave it off my list!
---

A TRAVEL JOURNAL
---
The one I have is Luckies of London travelogue. It includes a journal to plan trips and 8 miniature scratch maps (gotta love those scratch maps!!!) There is room in the folder to store tickets and paper memorabilia too. A great way to record a trip of a lifetime!
---

A PERSONALISED MAP OF THE WORLD
---
My husband knows me so well and one year for my birthday I received this totally awesome map of the world. It is personalised and comes with pins so that you can record your visits (mine has solo travel, travel with my husband, travel with my daughter, UNESCO World Heritage sites,  and family travel pins on it at the moment) Made me realise just how little of the world I have actually seen.
YOU CAN ORDER YOUR OWN PERSONALISED MAP BY CLICKING THIS LINK!
---
A PILLOW WITH A MAP TO COLOUR-IN!
---
What an amazing gift – colour in the pillow and learn all about the world at the same time! This is a fantastic gift for a creative child or adult.
---
A MAP THEMED GLASSES CASE
---
What better for the travel lover than a map inspired glasses case! For the traveler who loves to be surrounded by maps!

---
Always a good idea to protect your passport! I remember seeing my daughter's passport after she had kept it in her pocket whilst traveling Asia. She was lucky to actually be able to use it. Protect your passport with this stylish option!
---
This duvet cover will have you dreaming for destinations afar! And if you get bored you could always plan your next vacation whilst in bed! I love this duvet cover!
---
CROSS STITCH MAP
---
This gift will keep someone busy for hours! Make your own cross stitch map! A great gift for the craft lover!
---
ICE CUBES
---
---
Pin for later – MAP INSPIRED GIFTS
---
TOP 40 MAP GIFTS
---