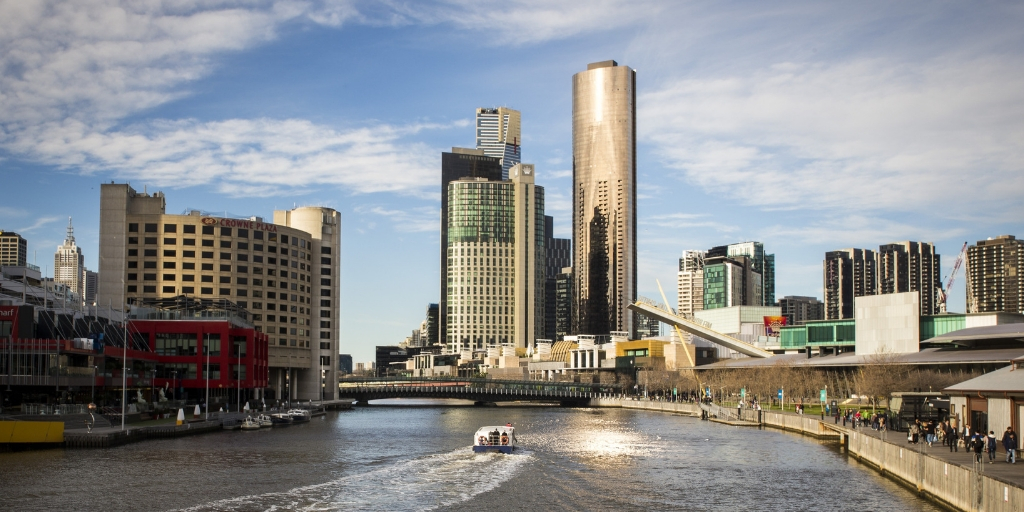 Thank you to Sarah who has written this insiders guide to Melbourne. Sarah moved to Australia from the UK a number of years ago.
---
My family and I have been in Melbourne for some years now. We live in a small suburb 5 minutes from the beach and 40 minutes from the city. We came here due to our job situation looking pretty bleak in the UK . Having 3 young children it was the biggest decision we have ever had to make. But we love it here and even now we are still enjoying finding new places to visit and things to do. We would love to travel Australia one day just pack up the car and go.
When we arrived it was arranged for us to stay in a hotel to give us time to look around to decide where to live and to adapt in a new country. We had spoken with lots of people and to be able to settle in before you start work and school  is definitely the first thing you need to do if you are moving around the world. Nothing can prepare you when you are sitting in the UK looking at houses or cars – you need to live it. Melbourne is such a big place and to put it into concept if you travel north from Melbourne itself it is 4hrs till you cross the boarder. To travel East or West you're looking at overnight stays – it's made up of regions full with small suburbs and is certainly an adventure.

So where do you start in Melbourne?
Hmmmm the beaches of course and believe me they are amazing. The coast line is full of them and there are some of the most beautiful ones I've ever seen. Some are tranquil, some secluded, some picturesque, some adventurous and some just family friendly so no matter what your taste there is somewhere for you.


Melbourne is a city that offers so much 
Now you know you're in heaven but there is still so much to do and see. You have the city where you can visit the Melbourne Star for the breathtaking sights and experience shopping and food from all corners of the world. There are  museums, a sea life aquarium and St. Pauls cathedral.  You can also sit and eat your lunch in Federation Square which at the weekend has street entertainment which kids and adults alike love.
There are river cruises or open top bus tours to help you get around. A must though is to get on the city loop tram which is an historic and free tram which takes you all round the city and has an audio visitors guide as you go – it can get pretty jam packed but it all adds to the experience. The city also has a Zoo which is constantly improving and recently the influx of babies such as the pigmy hippo has made it memorable.
How to get around Melbourne
Getting around most of Melbourne is easy enough and cost effective no more than $10(£6) per day, you can hop on the train,bus or trams with one card (Myki) which you can top up in plenty of places from every station to your local seven 11.Also you can use your own transport – not that I would personally take the car in the city as you have to be aware of tram and buses and all the different traffic lights.Everywhere else in Victoria is easy by car just be aware of the tolls they are everywhere in and around the city .
Sports in Melbourne
Are you a fan of sports ? We have it all here Formula1, Moto gps , Horse race that stops the nation (we get a day off for it too), cricket at the MCG , Rugby at AAMI , Tennis at Melbourne Park , AFL at the Etihad Stadium, every sport is popular here Melbournians love sport.
The weather in Melbourne
We can talk about the weather – yep in Melbourne we have it all!  It can be 40+ one day and 20 the next! In the winter we actually have a snow season pretty amazing you got to say , we definitely have seasons and you need to always be prepared.
Things to do in and around Melbourne
I thought I could compile a list of what we have done this could be a good guide to what there is to do in and around Melbourne.
Places of interest in and around Melbourne
Ballarat
Sovereign Hill ( gold mining museum)$136
Bendigo ( tram and dragon museum oh and bats ) $100 all in
Dandendong ranges /Skye high ( beautiful views)$free
Grants reserve (feed the cockatoos in the wild) $free
Cape Schanck (working lighthouse) $44
Whale watching in Warrnabool $free
Great ocean road $free
Torquay (surf town)
Geelong
Echuca ( inland on the New South Wales border)
Sorrento
Philip island (penguin parade, Moto gp track, koala sanctuary)
Bells beach ( for the world surf championship)
Flinders
Kilcunda
Inverloch
St Kilda ( famous pier & market)
Fun things to do in Melbourne
Melbourne museum $10 per adult children free
Science works $10 per adult children free
Immigration museum $10 per adult children free
Eureka sky deck approx $55 per family
Melbourne star $120 per family
City shopping $$$
Melbourne Zoo $64 kids free wk ends and school holidays
Healesville animal sanctuary (indigenous animals) $64 kids free wk ends and school holidays
Werribee open range (safari) $64 kids free wk ends and school holidays
Winter fireworks $free
Dandendong ranges/Skye high ( beautiful views) $free
Grants reserve (feed the cockatoos in the wild) $free
Puffing billy ( steam train )
Cape Schanck (working lighthouse) $44
F1 $120
Moto Gps $160
(All photographs supplied by Sarah)
---
Pin for later – An insiders guide to Melbourne
---
Insiders guide to Melbourne
READ MORE IN THE SERIES WRITTEN BY LOCALS FOR YOU!