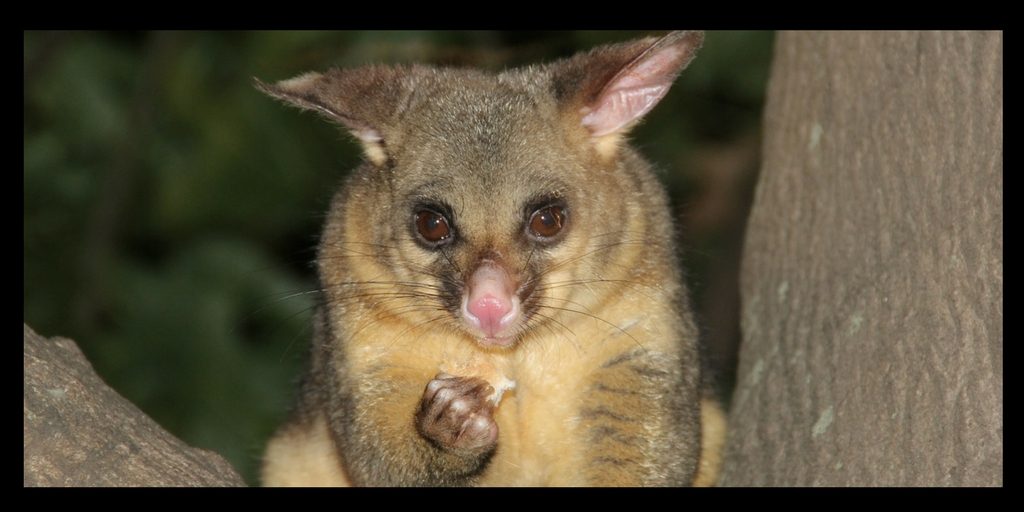 When you think of Australia one of the first images that springs to mind if probably of a kangaroo or a koala. Learning more about Australian animals and the opportunity of seeing them in their natural habitat was one of the big attractions of moving here for us. Having spent many years living in Africa I was yearning for the opportunity to see some of the 'big 5' here too! (My Aussie "Big 5" are koala, kangaroo, platypus, cassowary, and dingo but there are many more you could add to that list!)
As we are living in Queensland at the moment and having a wonderful time exploring this state I thought I would put together a guide of some of the best places to see those iconic animals in the wild.
As well as uniquely Australian animals (don't see many kangaroos in Oxford Street) I will also add to the list some other animals that really are 'must-sees' when you are visiting Queensland (humpback whales for example).
Read on to find out how to see amazing Australian animals in Queensland. 
KANGAROO/WALLABY
The best area to spot kangaroos and wallabies is at Cape Hillsborough National Park near Mackay.
Every morning at dawn the animals come down to the beach to eat the seed pods that are washed ashore. It is also a fantastic opportunity to take some amazing photographs so make sure you take your camera with you.
Stay at Cape Hillsborough Nature Tourist Park overnight and walk down to see these uniquely Australian marsupials have their breakfast!
KOALA
Koala have to be at the top of most people's must see list when coming to Australia. Of course there are many places you can see koala close up for example at Lone Pine Koala Sanctuary in Brisbane. But there is nothing better than spotting a koala in the wild. Koala means 'no drink' because they seldom drink as they get the moisture they need from their diet though they may occasionally come down from trees in search of water.
Throughout Queensland you will see signs for koala but actually seeing one can be difficult. They are found in various habitats including coastal areas.
If you want to see koala one of the best places in Queensland is at Noosa Heads a 2 hour drive north of Brisbane. There is a Facebook group called Noosa Koala Sightings which I would recommend checking out too as it has photographs of up to the minute sightings.
Visit the Noosa National Park Information Centre where daily koala sightings are recorded on a board.
If you live in Victoria and want to see koala and have a great break at the same time why not plan a visit to Phillip Island.
PLATYPUS
One of the best areas to spot the elusive platypus is at Broken River in the Eungella National Park (80 kms from Mackay.)
The best time to spot a platypus is at dusk and dawn or on days where it is not too sunny. We visited on 3 occasions and spotted platypus twice.
At Broken River there is a viewing platform where you can sit quietly and wait for the creatures to appear.
CASSOWARY

I must admit to finding this bird rather scary! The bird is Australia's largest flightless bird and one with a reputation for disembowelling humans with its massive claws! The cassowary is found in the rainforests of North Queensland.
Standing as tall as an adult human these birds are not to be messed with. They eat fruit and play a massive part in the survival of the rainforest through spreading and germinating seeds.
Find out more about where to see cassowaries in the wild on the website – Cassowary Recovery Team – which lists some great locations in North Queensland where you can find these beautiful birds.
DINGO
Dingoes are found all over Australia and thought to be descended from south Asian wolves. They are adapted to every habitat and are found all over the country except Tasmania.
Dingoes vary in colour depending on the environment in which they live (sandy coloured near beaches but darker colour in forested areas)
Dingoes hunt in packs and generally at night and are carnivores.
They are considered to be pests in areas other than national parks where they are classed as native wildlife.
One of the best places to see dingo in Queensland is on Fraser Island the world's largest sand island. There is a web page about Fraser Island Dingoes where you can find more information.
Fraser Island is a UNESCO World Heritage Site and was listed in 1992.
CROCODILE
There are both freshwater and saltwater crocodiles in Australia. Saltwater crocodiles can grow up to 3/4 metres in length.
Having lived in an area considered crocodile country I know just how important it is to be fully aware of the dangers. Nearly every year there are crocodile related attacks in Queensland and some are fatal. Do not take any chances – check out the government guidance on being Croc Wise.
If you want to see crocodiles the safest way is to take a river cruise in North Queensland such as Hartley's Crocodile Adventures Cruise or the Daintree River Cruise.
[bctt tweet="Check out this great post all about how to see amazing Australian animals in Queensland! Cos who doesn't want to see a koala!!!" username="tracystravels10″]
TURTLE
There are 7 species of sea turtle in the world and 6 of those can be found off the coast of Queensland.
Bundaberg is the place to head to witness 4 different species of turtle lay and hatch their eggs.
Between November and March at Mon Repos Conservation Park green, loggerhead, leatherback and flatback turtles lay and hatch their eggs. It is essential to book your encounter and follow all advise given – book through the Bundaberg Information Centre.
HUMPBACK WHALES
Between June and November the whales make their way on their annual 10,000 migration from Antarctica to the warmer waters off North Queensland to breed. Seeing whales along the coast is pretty much guaranteed during those months and there and many whale-watching tours to choose from depending on your location in Queensland.
As we are very lucky to be living on Moreton Bay (an hour north of Brisbane) we will be trying some of the local tours as soon as the whales start travelling up the coast. Over 18,000 whales will be in the waters off Queensland and this must be one of the most exciting experiences one can have with nature.
More information can be found on the Moreton Bay website!
DUGONG
Dugongs are found in the Moreton Bay area too! These are not manatees though they are classified in the order Sirenia of which there are 4 species of which the dugong is one! They are large herbivorous marine mammals that like to hang around on the bottom of warm shallow bays and mangroves.
In Moreton Bay Marine Park dugongs as well as other species of aquatic animals such as whales, dolphins, sharks, rays and turtles can be spotted.
Read more about dugongs and where to see them in Queensland!
OTHER AUSTRALIAN WILDLIFE YOU MAY SEE IN QUEENSLAND
FLYING FOXES
There are 4 species of flying fox in Queensland though the population of 2 of the species has been declining steadily over the past 100 years with a prediction that they could become extinct by 2050 (source – Animals Australia)
We live near the botanical gardens in Redcliffe which has a healthy colony of 3150 flying foxes (and enjoy watching them every evening as they fly off in search of a meal of nectar, flowers and fruit.) They play a major role in pollinating and dispersing seeds and are an important player in the ecosystem. Unfortunately thousands of flying foxes are shot each year or become tangled in netting on fruit trees. They then experience a long lingering death (if they have a pup it will die too).
POSSUM
These are just the cutest little critters! Possums are small nocturnal mammals with 23 species found living in Australia.
Possums love fruit and vegetables and may move into your house roof to seek shelter. They can be found all over Queensland. A possum was living in the hotel we stayed at in Bowen. After the cyclone in 2017 she returned with a baby they named "Debbie"
ECHIDNA
Echidna are mammals and there are 5 sub-species found in Australia. They can be found all over Australia. Echidna live on a diet of ants, termites and worms and have an extremely long tongue! They are mainly active at night.
Echidna's are unfortunately often the victims of dog attacks and road traffic accidents.
**Find Australian animals in their natural habitat in Queensland**
IMPORTANT INFORMATION
NEVER approach Australian wild animals – if you think an animal is sick or injured call the RSPCA on 1300 ANIMAL (1300 264 625)
NEVER feed a wild animal.
You can ONLY care for injured wildlife only if you have a rehabilitation permit.
I f you want to learn more about caring for Australian wildlife Wildcare based in SE Queensland offer a number of courses.
For more about visiting Queensland and areas check out the following great websites –  Visit Queensland  Visit Cairns and Visit Mackay Region
PIN FOR LATER – How to see amazing Australian animals in Queensland
How to see amazing Australian animals in Queensland
---
YOU MAY BE INTERESTED IN THESE POSTS ABOUT AUSTRALIA AND EXPAT LIFE
---
---
JOIN MY NEW

FACEBOOK GROUP

FOR ALL MY EXPAT TIPS AND  INFO ABOUT  LIFE IN AUSTRALIA 
---
---