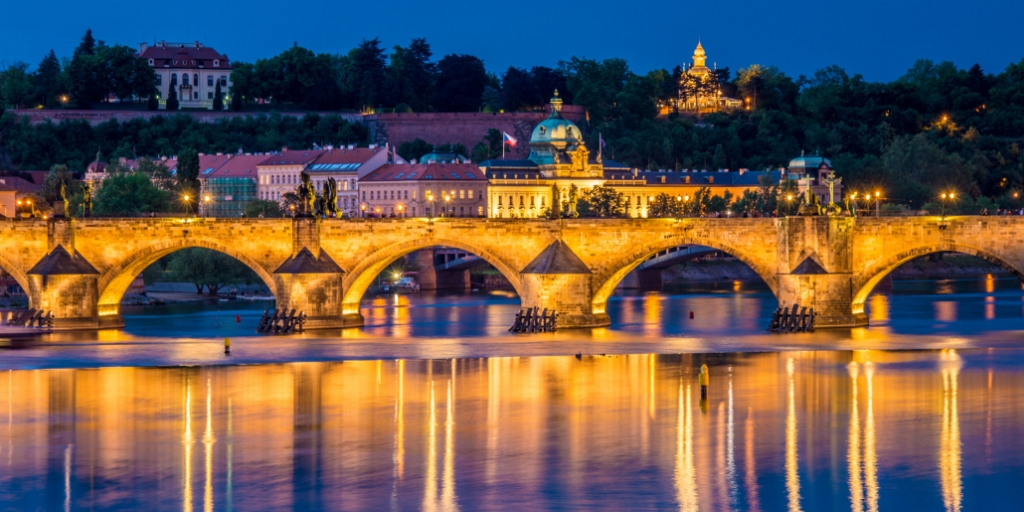 The location of the Grandior Hotel Prague
We stayed at the Grandior Hotel in Prague for 3 nights in winter.The hotel is located in the Nove Mestro (New Town) area of Prague.
We arrived at the central station, bought underground tickets, hopped onto Red line C and got off at Florenc station. It is about a 5 minute walk to the hotel from Florenc. The hotel is deceptive on the outside so do not let that put you off! It is beautiful when you walk into the lobby. The hotel also has a spa but we did not use it while we were there.
Trams and buses leave from outside the hotel. It is about a 15 minute walk to the old town. If you want any advice ask the concierge in the lobby as he was very helpful.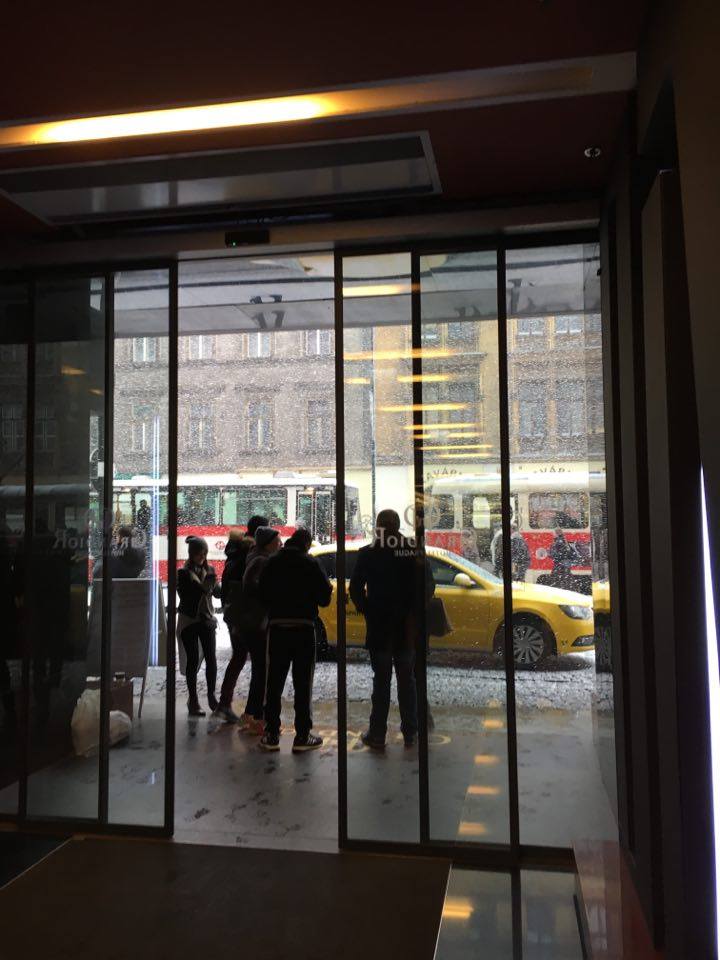 ---
Check-in at the Grandior Hotel Prague
---
The check-in was very easy and we found the staff to be friendly and helpful.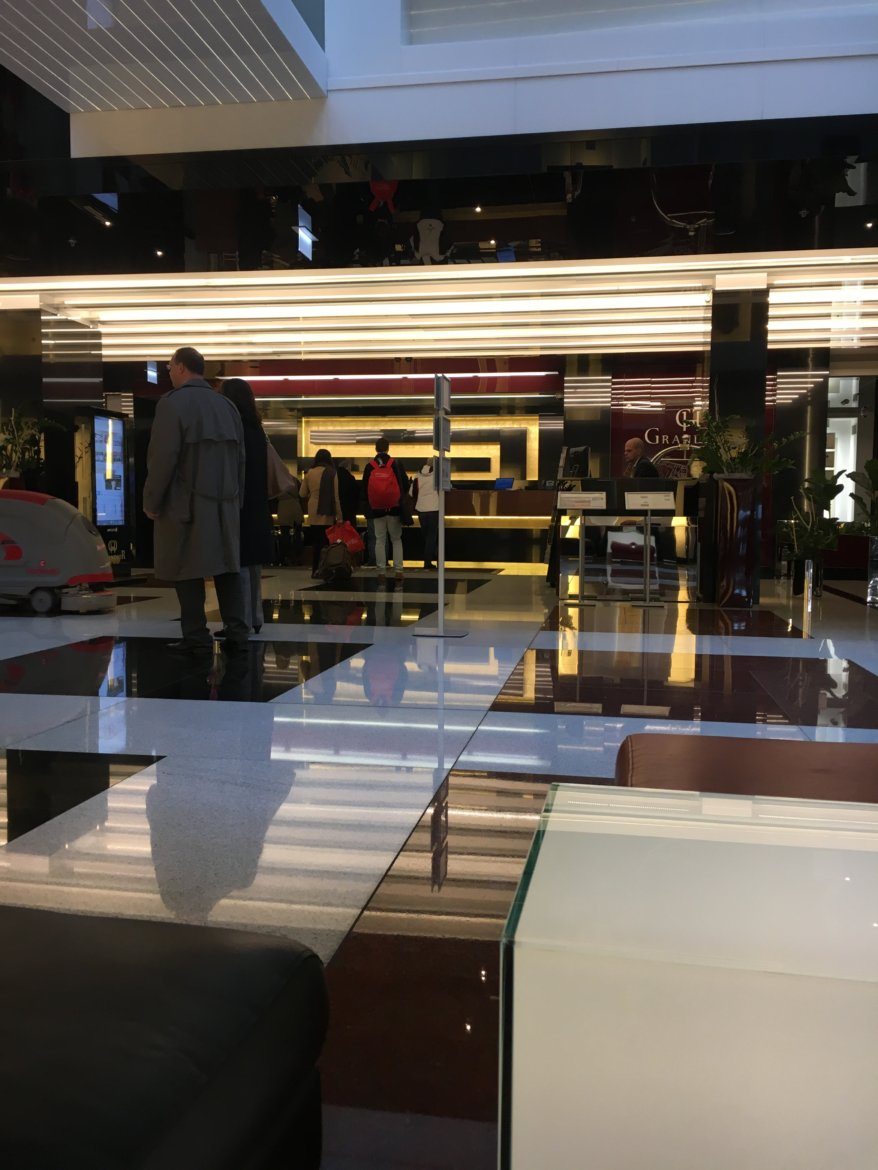 ---
Room at the Grandior Hotel Prague
---
We booked a deluxe suite which cost us a little over £90 a night (2016 prices). It was fantastic – it came with a mini-bar (free and restocked every day), a lovely bathroom with heated floor and complimentary L'Occitane products, free wi-fi, safe deposit box, flat screen TV, coffee and tea making facilities, iron and ironing board, bathrobes, slippers and adjustable air conditioning.
We loved it!!
---
Breakfast at Grandior Hotel Prague
---
Breakfast was also included in the room rate. There was a great selection and there was a pianist accompanying you as you ate! It did get quite busy at times but we had no complaints about the quality of food on offer.
---
Reception/bar area at the Grandior Hote Prague
---
We had one of two cocktails at the bar – which is in the reception area. Comfortable and a nice are to sit in.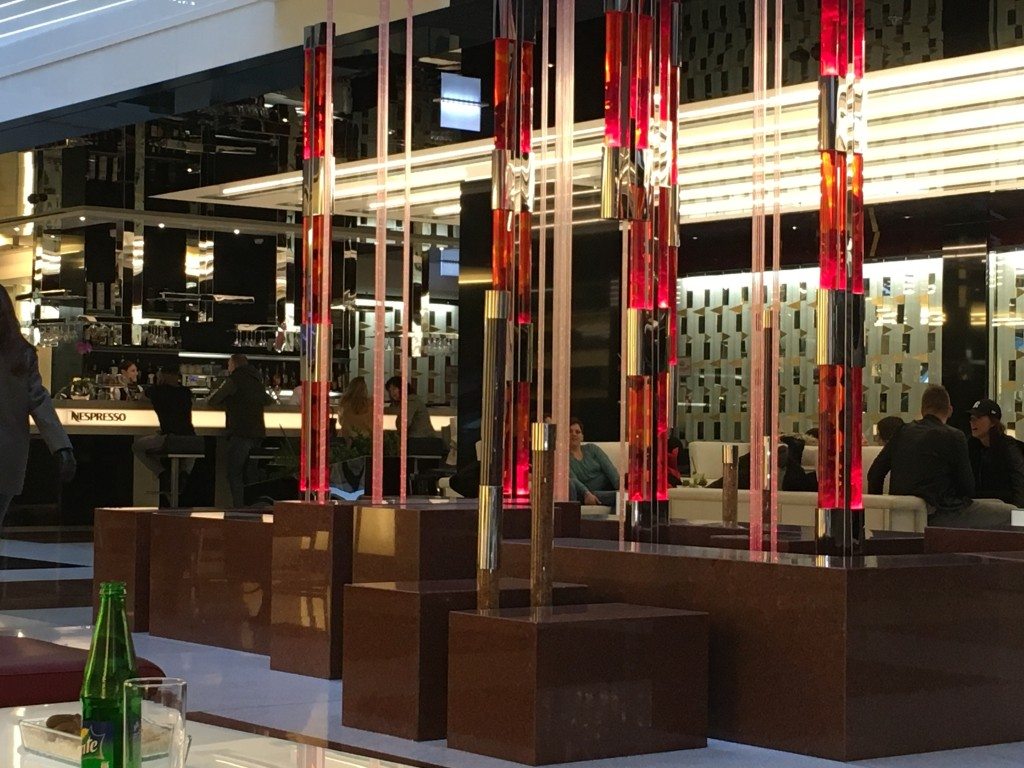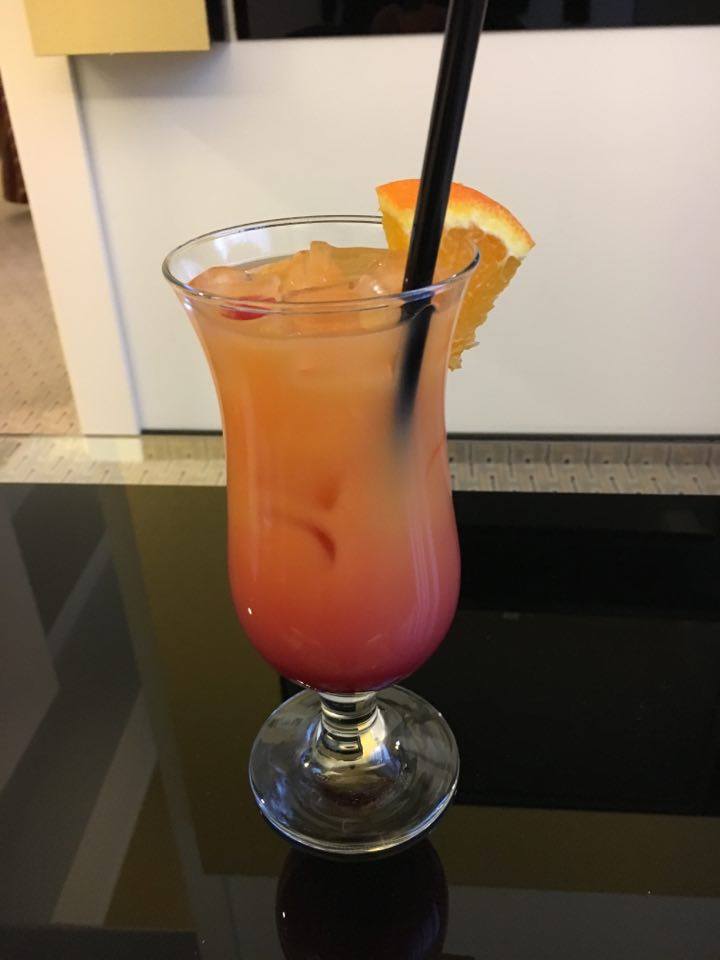 ---
Check-out at the Grandior Hotel Prague
---
Again this was very smooth. We found all the staff to be very pleasant and polite.
---
Grandior Hotel Prague Review Overall – 10/10
---
I would stay at this hotel again if we return to Prague. It was an absolute bargain. The room was fantastic and the hotel is located in a very convenient place for access to public transport but within walkable distance to the old town.
I hope you enjoyed this post – Grandior Hotel Prague Review – follow this link to book!
---
---
---
Pin for later – Grandior Hotel Prague Review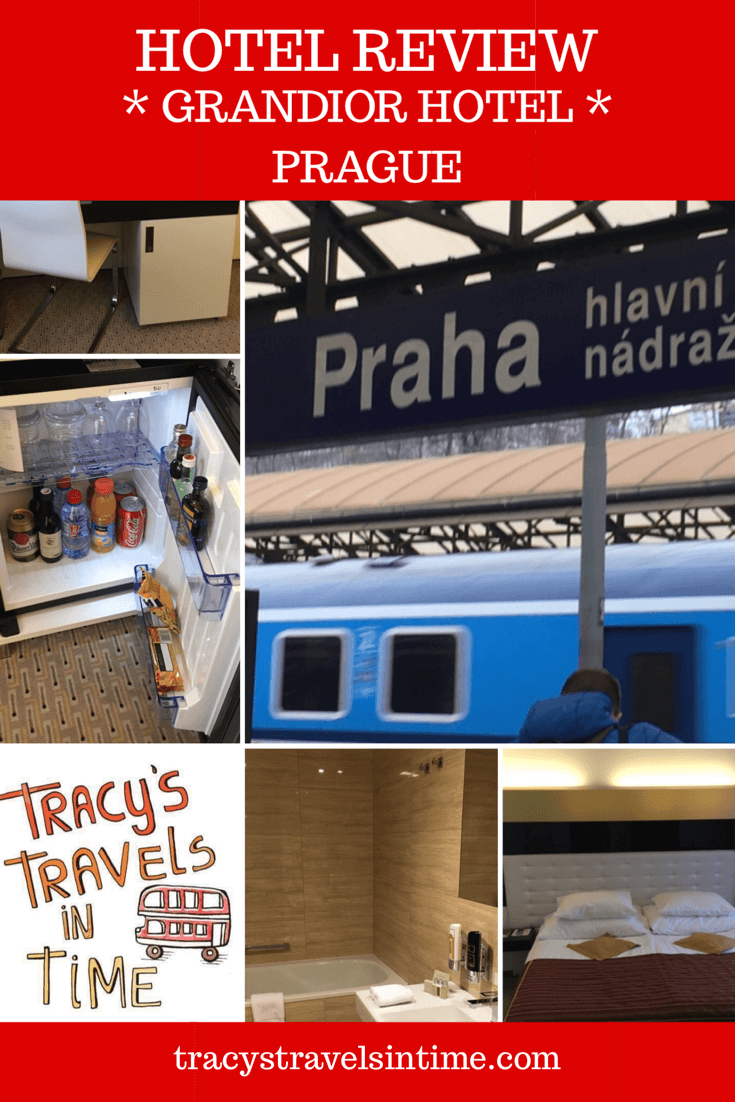 ---
Tracy has lived and worked in 7 countries on 4 continents and travelled to over 50 more. A qualified school teacher with an interest in history, reading, photography, nature and wildlife she is always planning her next trip (preferably by train)
With a lifetime of travel experience, and a network of friends all over the world, she is also able to share genuine insider guides, recommended best book lists and train journey inspiration to help you travel authentically to some of the most beautiful places on earth.
Come and join me as I travel the world one country (and train journey) at a time!