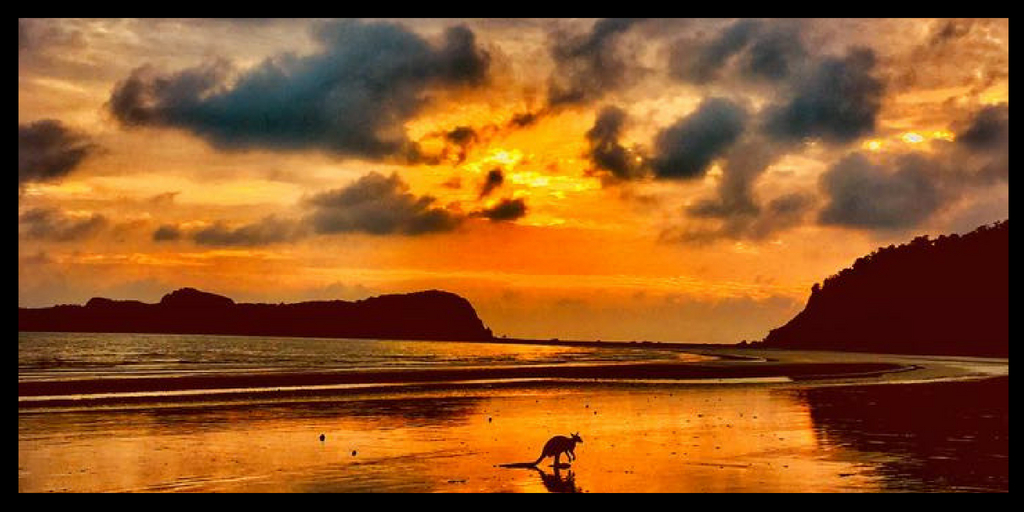 THINGS TO DO IN MACKAY QUEENSLAND – EXPAT DIARY PART 1
Well as most of my readers know by now we have relocated to Mackay Australia for the first part of our expat adventures! As I was driving around town today I was thinking of everything we have learnt over the last month about Mackay (and possibly Australia too) so I thought I would share what we have been up to over the last 4 weeks and give some ideas for things to do in Mackay Queensland! This is only part 1 as we still have lots of exploring to do!
I am hoping this will be helpful for anyone considering a visit to the region whether you are a backpacker or a grey nomad there is something to appeal to all!
---
WHERE IS MACKAY?
---
First off though…do you know where Mackay is located in Australia?? To be honest we had no idea at all until I saw a job advertised and applied. So there it is 10 hours drive north of Brisbane! It has a population of approximately 117,ooo people (a lot of whom seem to be in their 20's!) Mackay is surrounded by sugar cane fields so you see a lot of cane as well as dead kangaroos when driving around! I am off to Moranbah for a couple of days with my job next month (2 hours and 200kms inland) so pics coming of that area next month! (Hoping to spot an emu!)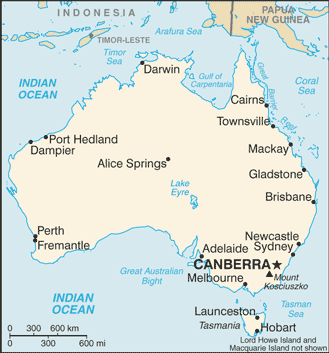 ---
PLACES VISITED SO FAR IN MACKAY
---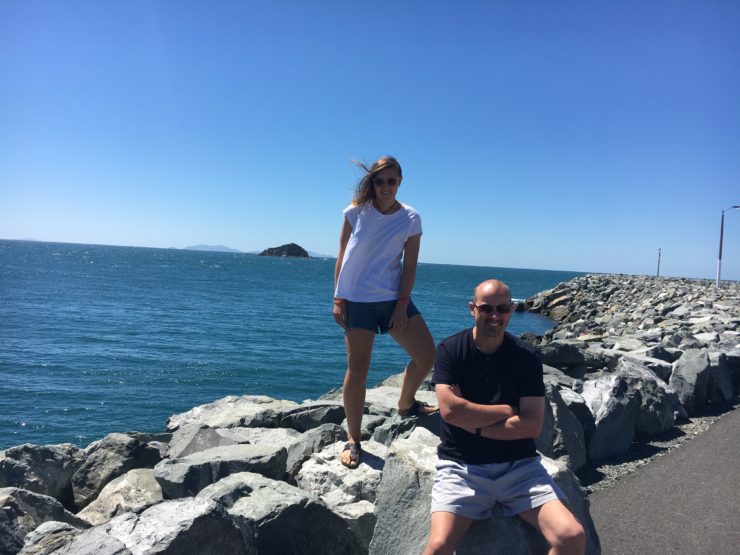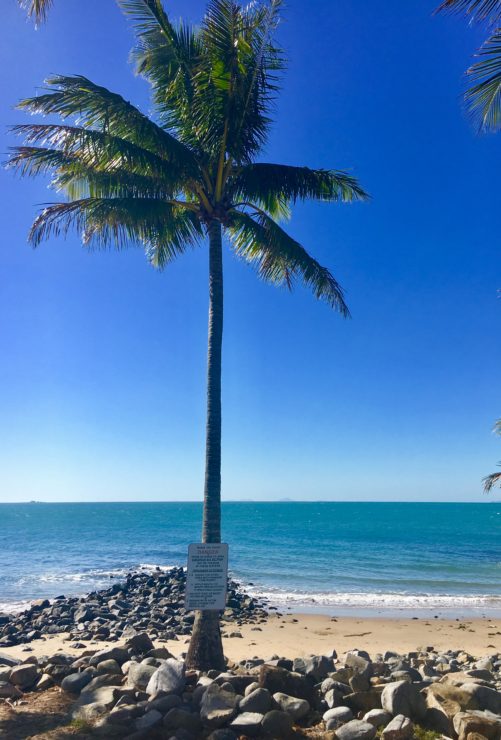 The beaches (so many beaches!)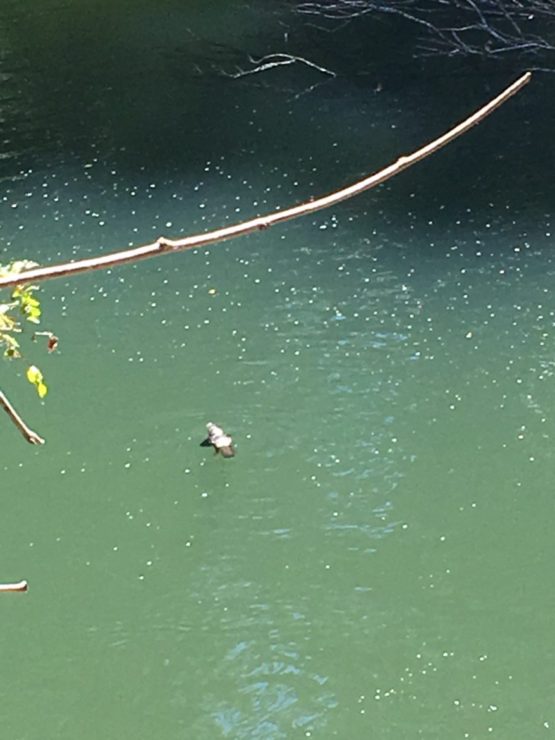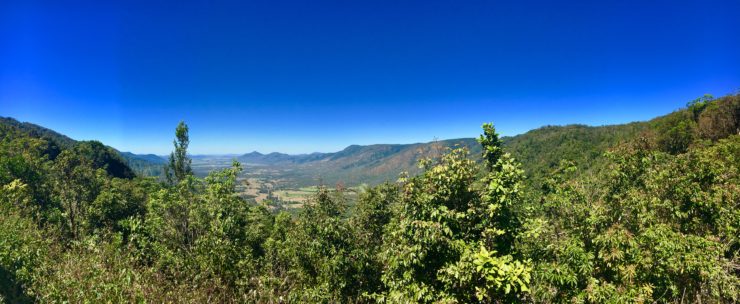 Finch Hatton Gorge (nice hike plus swimming holes)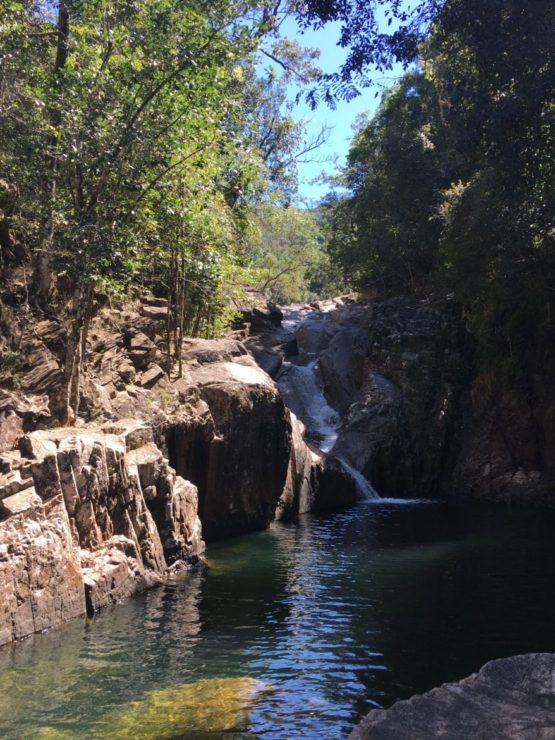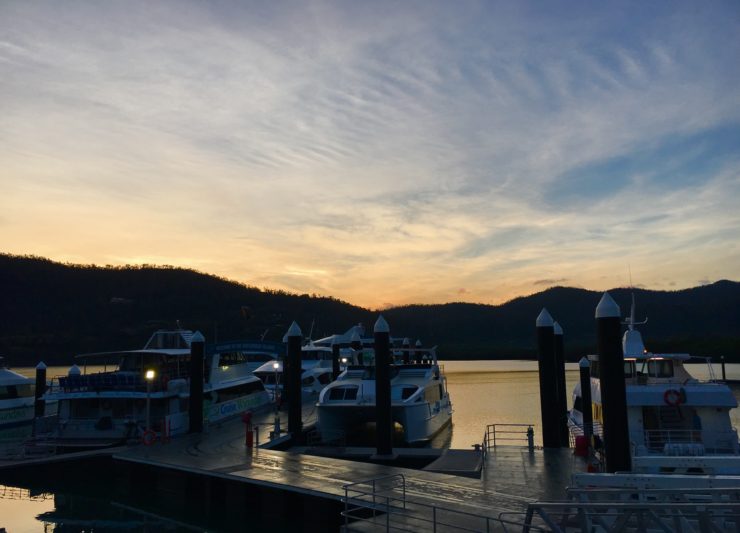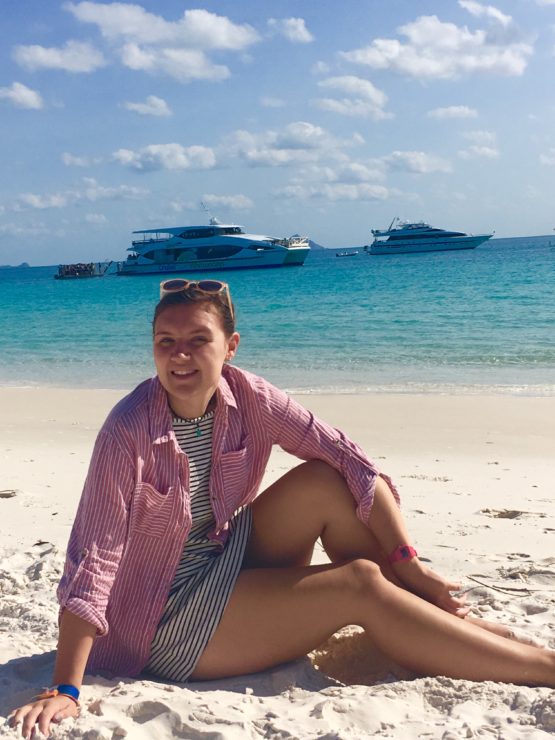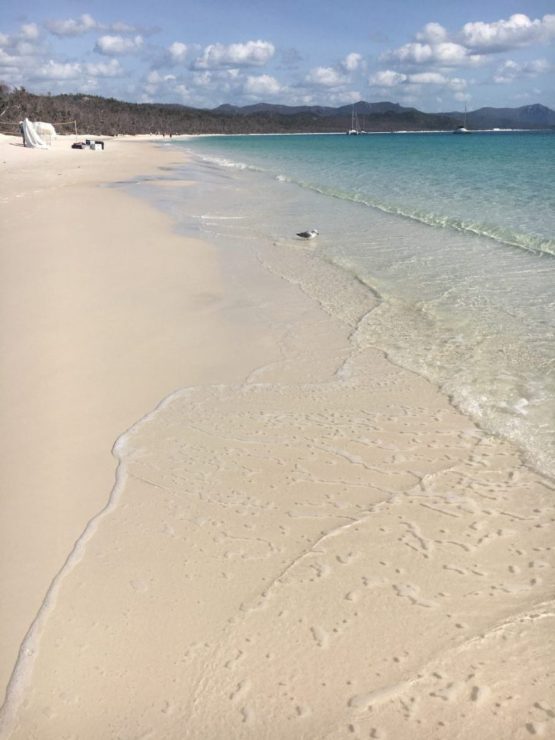 ---
Accommodation tried so far in Mackay and Airlie Beach
---
Mackay – Lanai Apartments
Before we started our housesit (which we have for 3 months – post coming soon about housesitting!) we spent a week at the Lanai Apartments in Mackay. The apartments are not cheap but they are central and the staff were excellent. Well equipped apartments and good facilities make these a sure bet for a stay in Mackay.
Check out the apartments on booking.com
Airlie Beach – Bush Village Budget Cabins
We spent one night in Airlie Beach (we can't wait to go back) prior to heading over to Hamilton Beach for the day. These cabins are great and we will definitely stay there again – hammock is booked! They are well equipped and we found them very comfortable. The site is close to the centre of Airlie – a 5 minute drive away – and the price was good.
Check out the cabins on booking.com
---
Lessons learnt so far
---
How to drive an automatic – everyone seems to have automatic cars (or huge SUV's) so I have had to learn to keep my left leg still and let the car change gears!!!
Flipflops or thongs as they are called here are really the only footwear you need!
Sandflies are evil little creatures who will leave you with bites that itch like nothing else on earth.
Coles and Woolworths are pretty much it for food shopping choices…I miss M&S!!!
TV is terrible and I am now a Netflix addict!
You can walk into the manicurist and get a manicure and pedicure pretty much on the spot. Since your feet are on permanent display its pretty essential! (And it will probably be a man who does it!)
Snakes are everywhere!!!! Even in the tree at the back of our house!!
A coolbox (Eskie) is an essential part of your kit when out on the road – fill it up with drinks and a picnic and pull up at a picnic table (they are everywhere) and have a BBQ. Its all set up for this in Australia and BBQ are gassed up ready to go!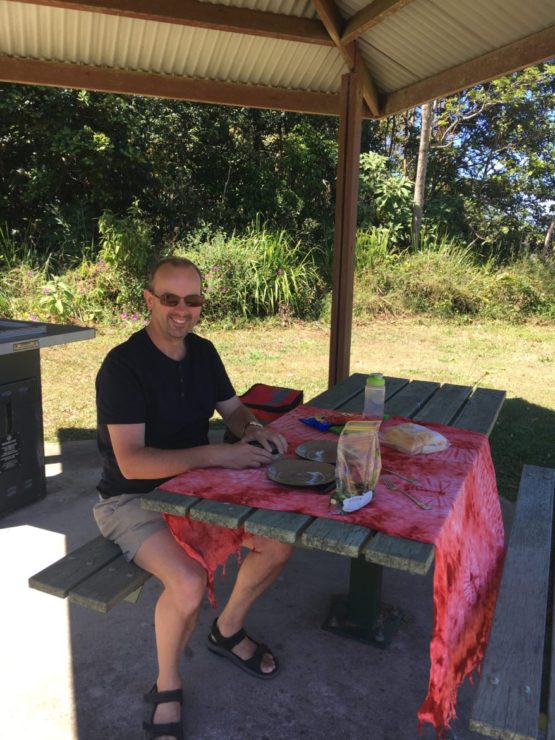 Petrol is cheap – good job as everywhere from Mackay is a bit of a drive.
You can buy alcohol from a drive-in!!!! Yep drive in tell them what you want and they will load it up!
People really do say "G'Day" 🙂
I have seen lots of kangaroos…all dead by the side of the road!! No driving at dawn or dusk for me!
Platypus are tiny! But cute!
Schools have 10 week terms and 2 week breaks in between with the 6 week break over Christmas (summer in the southern hemisphere)
If you have any leftover meat it needs to be kept in the fridge until bin collection day….(maggots are the inevitable consequence of not doing this!)
There are loads of Brits and South Africans in Mackay!
Whitehaven Beach is like no other on earth – the sand is what makes it so unique! To find out more check out my post all about our recent visit!
Australian 50 cent coins are huge!! A couple of those in your purse and you know about it!
Even if it is overcast at 7 am by lunchtime it will be bloody hot! Suncream is an essential part of the morning routine!
The sunsets are magnificent every night!!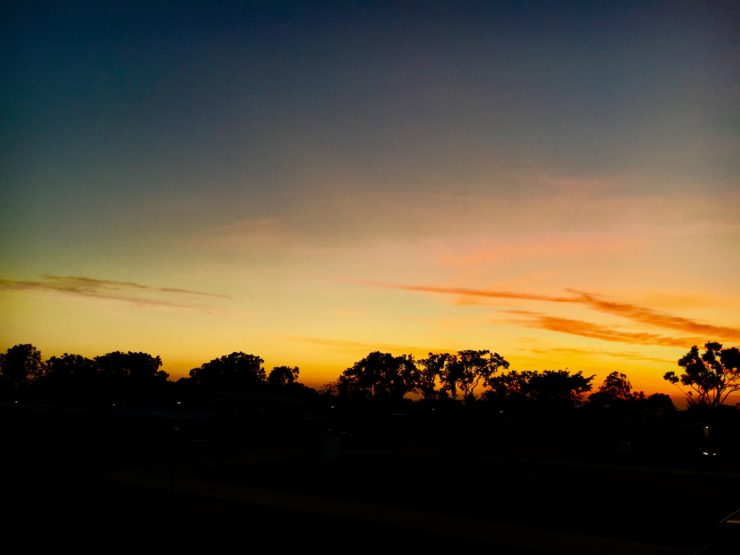 ---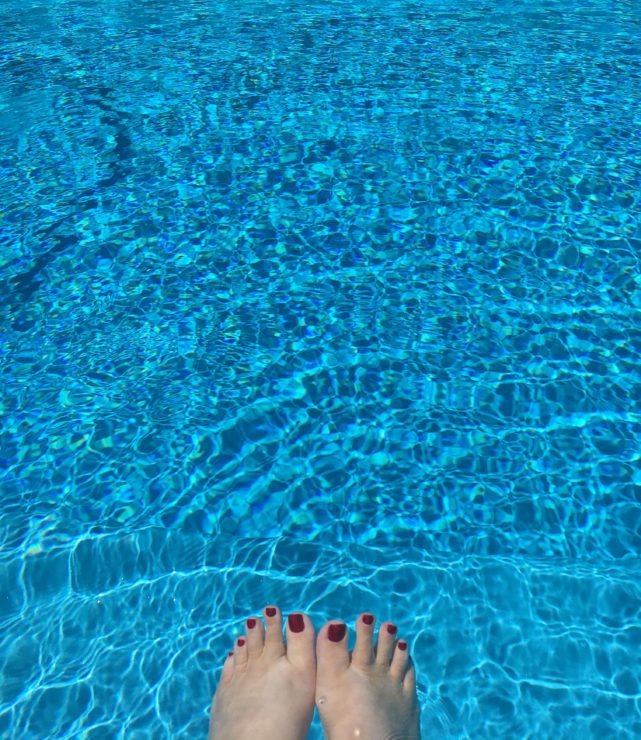 So thats my round-up from Mackay for this month!! If you are planning a drive up the east coast of Australia then it  is a great place to stop off for a while! We are hoping to drive up to Cairns and Port Douglas at some point – a trip in a camper van or motorhome trip is a must-do! Also coming in next month's things to do in Mackay Queensland – a review of the restaurants we have so far managed to visit!
Tracy 
PIN FOR LATER
Things to do in Mackay Queensland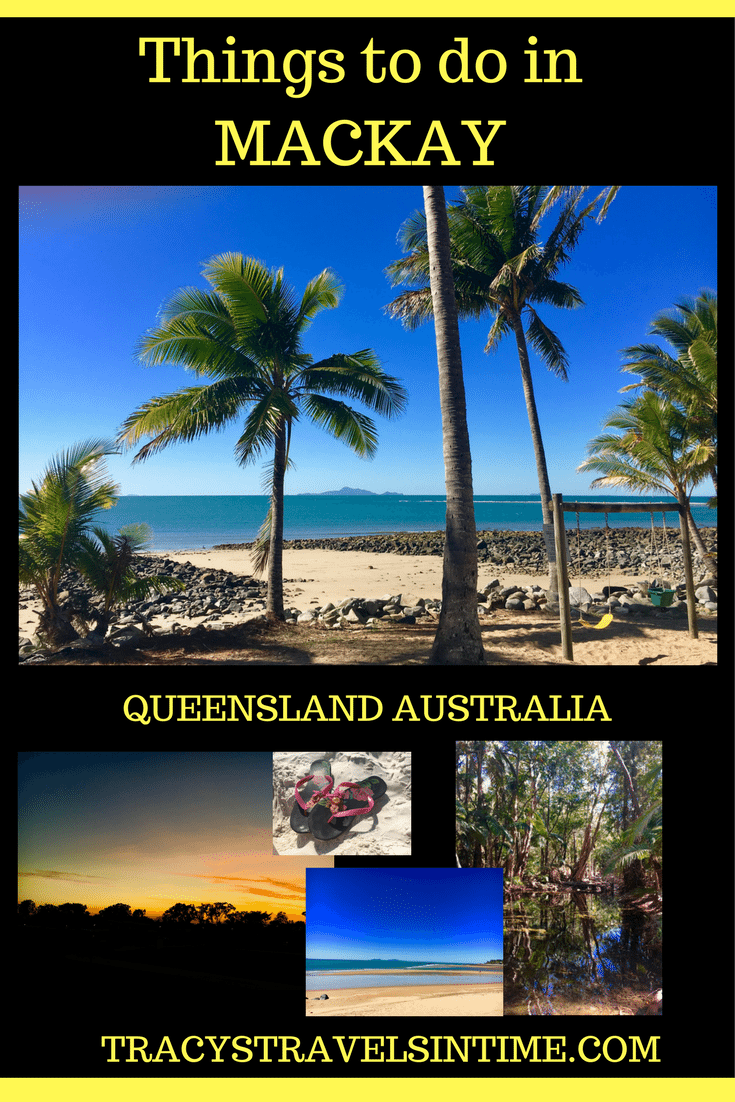 ---
YOU MAY BE INTERESTED IN THESE POSTS ABOUT AUSTRALIA AND EXPAT LIFE
---
An expat review of life in Australia
Living in Australia – expat dreams versus expat reality
A round-up of 65 things I have learnt since moving to Australia
Expat diary – Life in Brisbane Part 2
Expat diary – Life in Mackay Part 1
Expat diary – Life in Mackay Part 3
Top 20 things to do in Queensland
6 common Australian myths debunked
Where to find animals in their native habitat in Queensland
Rachel's story – Moving to Australia
10 Australian movies to watch before you visit
25 books about Australian animals to share with children
Sharing stories about our expat life in Brisbane Part 4
Things I love about living in Australia
Things I don't love about living in Australia
---
JOIN MY NEW

FACEBOOK GROUP

FOR ALL MY EXPAT TIPS AND  INFO ABOUT  LIFE IN AUSTRALIA 
---
---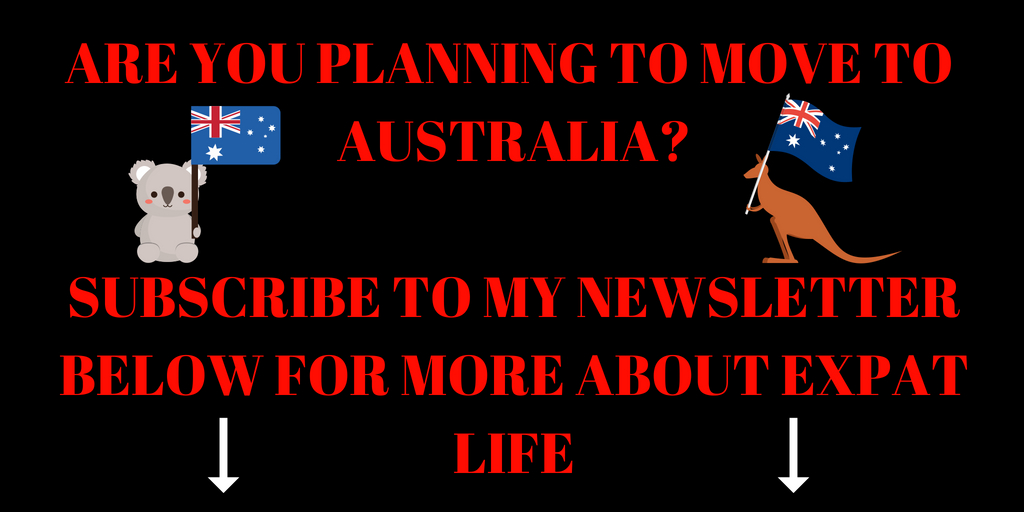 ---