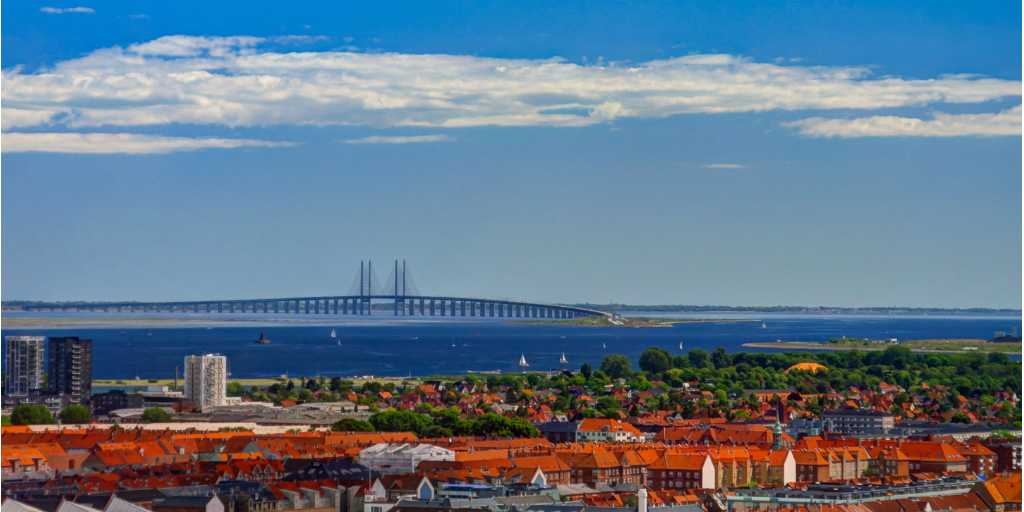 This post may contain compensated links. Please read our disclaimer for additional information.
How to travel from Copenhagen to Malmo
 Are you considering a Copenhagen to Malmo day trip or perhaps a longer visit to this Swedish city?
A day trip to Malmo in Sweden from the Danish capital Copenhagen is an easy journey to organise and well worth the short train or car journey across the Øresund bridge. The distance from Copenhagen to Malmo is a mere 28 kms. If you are thinking of making this journey you may be wondering how to travel from Copenhagen to Malmo and what to do in Malmo for a day if you do go.
Spending a day in Malmö from Copenhagen is a really common excursion for those visiting the capital of Denmark and one I would encourage you to consider if you have the time to fit it into your itinerary.
---
YOUR QUESTIONS ANSWERED
---
1. How to get from Copenhagen to Malmo
2. What is it like to travel across the Oresund Bridge from Copenhagen to Malmo?
3. What is there to do in Malmo for a day?
4. When is the best time to visit Malmo?
5. Essential tips for planning your day trip to Malmo from Copenhagen
---
HOW TO TRAVEL FROM COPENHAGEN TO MALMO
---
There are a number of ways to travel between the 2 cities on a day trip to Malmo from Copenhagen.
From Copenhagen to Malmo you can travel:
BY CAR
It is possible to drive across (there is a toll to pay) – it is a 45 minute drive across the Øresund Bridge. Check here for up-to-date information on costs etc!
BY BUS
Another option (and probably the cheapest) is to travel across to Sweden from Copenhagen by bus. There are many options to catch a bus from Copenhagen to Malmo available as many companies make this trip such as  FlixBus, Swebus and Nettbuss.
There is also bus route 999 which travels from Copenhagen-Malmö from several locations in Copenhagen. You can find more information on this option here!
BY TRAIN – BUYING A TRAIN TICKET COPENHAGEN TO MALMO
Another way (and I think the  easiest and most efficient method) is by train from between the two cities. Trains leave from København H (the city's central train station) every 20 minutes and it takes approx 35 minutes to cross the Øresund to Sweden! We bought our tickets at the station and as the trains run so frequently I would say that you should be ok to do the same!
Train tickets from Copenhagen to Malmo cost from €10.
The quickest route is 30 minutes. The first train leaving Copenhagen is at 00:12, the last is at 23:52. There is an average of 69 trains a day between Copenhagen and Malmo, leaving approximately every 29 minutes.
Departure station : Koebenhavn h (Banegårdspladsen 7 1570 Copenhagen)
Arrival station : Malmo central (Lokgatan 5 211 20 Malmo)
TIP – Don't forget to have your passport with you whichever way you choose to visit Malmo from Copenhagen!
---
CROSSING THE ORESUND BRIDGE FROM DENMARK TO SWEDEN
---
The bridge from Copenhagen to Malmo is the Oresund Bridge. It is a pretty awesome bridge to look at and spans the distance between the two countries allowing residents of either country to travel and work in the other very easily! It also makes it a lot easier for us tourists/travellers to spend a day in Malmo.
The Oresund bridge was opened in 2000 and is absolutely amazing – the cars run on top with the train underneath! The bridge is 8 kms long before you reach an artificial island and the line descends into a 4 km tunnel. It really is a fantastic experience!
---
WHAT IS THERE TO DO IN MALMO FOR A DAY?
---
If you are planning a Malmo day trip rather than an extended stay I would recommend (if arriving by train) that you head to the tourist information which is next to the train station. They have maps available as well as bicycles for hire and a cycle map if you prefer to see the city on 2 wheels. There is a lot to do in day trip to Malmo from Copenhagen and you will see a lot of people cycling around even in winter!
The Stortorget
The Stortorget is largest and oldest square in Malmo – you can't really miss it is you walk straight into the centre from the train station. It was created in 1540 and has a statue of King Karl X Gustav right in the middle.
The square is surrounded by buildings dating back to the 16th century.
The Lilla Torg
The Lilla Torg or Little Square is a smaller cobblestone square and dates back to 1592. It has lots of coffee shops and restaurants if you (like we did) fancy a coffee and cake break!
St Petri Church
This is the oldest building in the city and dates back to the early 14th century. Apparently it is built in the Gothic style.
The Turning Torso
A slightly newer structure (2005)  in Malmo is the Turning Torso which is a neo-futuristic building and the tallest in Sweden too! I rather like it and as it is residential people actually get to live inside it!
---
WHEN IS THE BEST TIME OF YEAR TO TRAVEL FROM COPENHAGEN TO MALMO?
---
We visited Denmark in February and therefore took our day trip to Malmo from Copenhagen in the winter! Obviously winter in Europe means that the weather will be cold. There was snow and ice on the ground in Malmo.
February is the coldest month with temperatures hovering around 0 degrees so make sure you are prepared. The warmest months to visit Malmo are June/July and August.
If you are visiting Denmark/Sweden in winter take a look at my packing list and tips post for visiting Europe in winter. February is one of our favourite times of year to visit European countries – yes it is cold but you will find that most tourist spots are less crowded and more accessible.
---
EXCLUSIVE ACCESS TO MY RESOURCE LIBRARY BELOW
---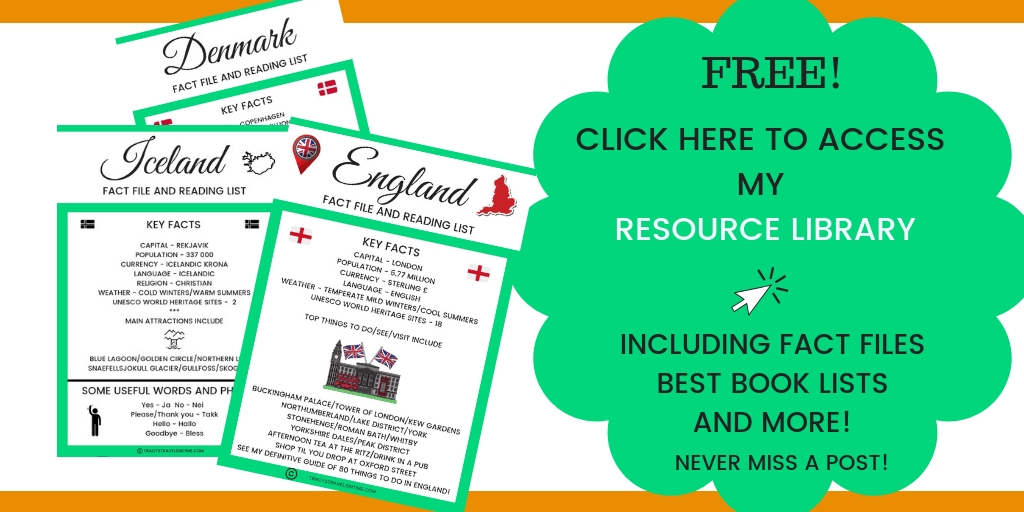 ---
POSTCARDS FROM MALMO
---
Although spending a few hours wandering around the city won't give you an in-depth knowledge of Malmo it will give you a flavour of this Swedish city. There were lots of interesting things to photograph on our walk around!
If you are planning to explore more of the Scandinavia read all about exploring the West Coast of Sweden on a road trip from Gothenburg to Oslo in Norway.
---
TIPS TO MAKE THE MOST OF YOUR TRIP FROM COPENHAGEN TO MALMO
---
Swedish Krona is not the same as Danish Krona! Credit cards are readily accepted everywhere though so we didn't find having not a single Swedish Krona was a problem! Luckily!!
Quite a few of the top attractions are further out than you can get to on foot so if you want to see a bit more than the city centre I would plan your trip to Malmö and familiarise yourself with the different public transport options. Obviously if you are driving this may be a little easier!
Check out the official Malmo city website before you arrive as it includes lots of great information to help plan your day trip to Malmo so you see and do all you want.
If one day isn't enough and you are thinking of staying in Malmö for longer then check out some great accommodation options HERE! 
---
READ MORE
---
---
RECOMMENDED READING FOR MALMO
---
---
RECOMMENDED TOURS IN MALMO
---
---
PIN FOR LATER – A DAY TRIP FROM COPENHAGEN TO MALMO
   TRACY'S TRAVELS IN TIME ON YOUTUBE
    Spending a day in Malmö from Copenhagen
---
---
---
Tracy has lived and worked in 7 countries on 4 continents and travelled to over 50 more. A qualified school teacher with an interest in history, reading, photography, nature and wildlife she is always planning her next trip (preferably by train)
With a lifetime of travel experience, and a network of friends all over the world, she is also able to share genuine insider guides, recommended best book lists and train journey inspiration to help you travel authentically to some of the most beautiful places on earth.
Come and join me as I travel the world one country (and train journey) at a time!
This post may contain compensated links. Please read our disclaimer for additional information.