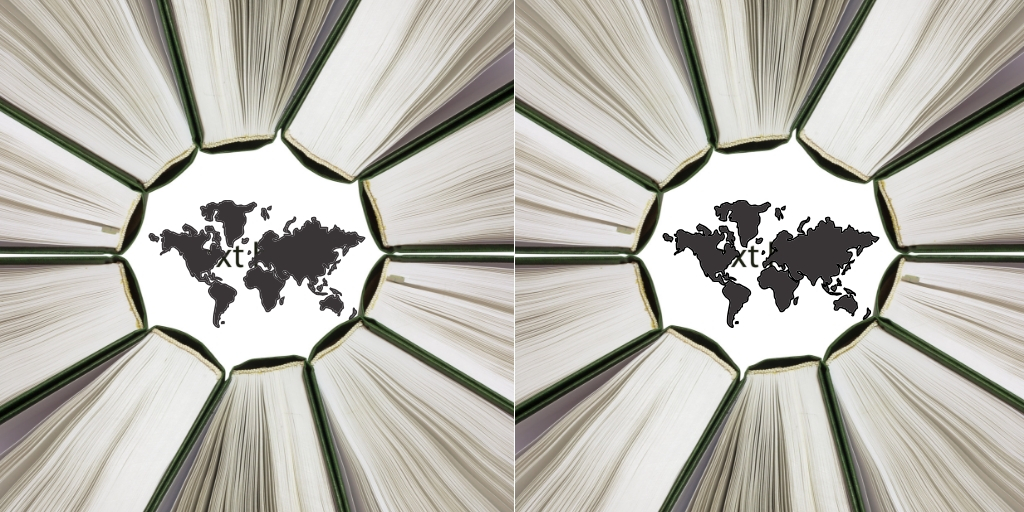 BEST TRAVEL BOOKS

FROM AROUND THE WORLD
80 BOOKS TO INSPIRE WANDERLUST
While I would love to travel full time this is not a possibility so I find the next best thing to do to satisfy my wanderlust is to read about countries I would like to visit – and his includes novels set around the world.
All the books below are books I have read and enjoyed.
I am developing posts dedicated to each country and if I have completed the post a link will be below the relevant country.
This is the first 40 best travel books from countries A-Z in my series designed to inspire wanderlust for everyone.
---
BEST TRAVEL BOOKS FOR AUSTRALIA
---
THE THORN BIRDS
Well I am going to start with one of my favourite books of all time (told you this wasn't a list for the intellectual). When I saw it one the small screen it made me want to fall in love with a priest ahem I mean move to Queensland!It probably wasn't even filmed in Queensland but it really captured my 14 year old imagination!

---
BEST TRAVEL BOOKS FOR AFGHANISTAN
---
THE KITE RUNNER
Afghanistan, 1975: Twelve-year-old Amir is desperate to win the local kite-fighting tournament and his loyal friend Hassan promises to help him. But neither of the boys can foresee what will happen to Hassan that afternoon, an event that is to shatter their lives. After the Russians invade and the family is forced to flee to America, Amir realises that one day he must return to Afghanistan under Taliban rule to find the one thing that his new world cannot grant him: redemption.
A THOUSAND SPLENDID SUNS
Mariam is only fifteen when she is sent to Kabul to marry Rasheed. Nearly two decades later, a friendship grows between Mariam and a local teenager, Laila, as strong as the ties between mother and daughter. When the Taliban take over, life becomes a desperate struggle against starvation, brutality and fear. Yet love can move a person to act in unexpected ways, and lead them to overcome the most daunting obstacles with a startling heroism.
THE BOOKSELLER OF KABUL
Two weeks after September 11th, award-winning journalist Åsne Seierstad went to Afghanistan to report on the conflict there. In the following spring she returned to live with an Afghan family for several months.
For more than twenty years Sultan Khan defied the authorities – be they communist or Taliban – to supply books to the people of Kabul. He was arrested, interrogated and imprisoned by the communists and watched illiterate Taliban soldiers burn piles of his books in the street. He even resorted to hiding most of his stock in attics all over Kabul.
But while Khan is passionate in his love of books and hatred of censorship, he is also a committed Muslim with strict views on family life. As an outsider, Seierstad is able to move between the private world of the women – including Khan's two wives – and the more public lives of the men. And so we learn of proposals and marriages, suppression and abuse of power, crime and punishment. The result is a gripping and moving portrait of a family, and a clear-eyed assessment of a country struggling to free itself from history.

---
BEST TRAVEL BOOKS FOR 

BOTSWANA
---
The No.1 LADIES DETECTIVE AGENCY
Wayward daughters. Missing Husbands. Philandering partners. Curious conmen. If you've got a problem, and no one else can help you, then pay a visit to Precious Ramotswe, Botswana's only – and finest – female private detective.
Her methods may not be conventional, and her manner not exactly Miss Marple, but she's got warmth, wit and canny intuition on her side, not to mention Mr J. L. B. Matekoni, the charming proprietor of Tlokweng Road Speedy Motors. And Precious is going to need them all as she sets out on the trail of a missing child, a case that tumbles our heroine into a hotbed of strange situations and more than a little danger . . .
Delightfully different, THE NO.1 LADIES' DETECTIVE AGENCY offers a captivating glimpse of an unusual world.
THE DELTA
After a failed assassination attempt on the president of Zimbabwe, ex-soldier turned mercenary Sonja Kurtz is on the run. She heads for her only place of refuge, the Okavango Delta in the heart of Botswana. She's keen to forget her warrior lifestyle – it's time for an easy life.
But then Sonja discovers that the Delta is on the brink of destruction. She is recruited as an 'eco-commando' in a bid to halt a project that would destroy the Delta's fragile network of swamps and waterways. Soon she finds herself caught in a deadly web of intrigue involving her ex-lover Sterling, the handsome Martin Steele – her mercenary commander, and a TV heartthrob and wildlife documentary presenter 'Coyote' Sam Chapman who blunders out of the bush in a reality show gone wrong.
Instead of escaping her violent past, Sonja is now surrounded by men who are relying on her killer instincts to save the day. Where she came to find peace, she finds war… and it is not just the survival of the Delta that is at stake.
DON'T RUN WHATEVER YOU DO!
The Okavango Delta, Botswana: a lush wetland in the middle of the Kalahari desert. Aged 19, Peter Allison thought he would visit for a short holiday before going home to get a 'proper job'. But Peter fell in love with southern Africa and its wildlife and before long had risen to become a top safari guide.
In Don't Run, Whatever You Do, you'll hear outrageous-but-true tales from the most exciting safaris. You'll find out when an elephant is really going to charge, what different monkey calls mean and what do in a face off with lions. Sometimes the tourists are even wilder than the animals, from the half-naked missing member of the British royal family to the Japanese amateur photographer who ignores all the rules to get the perfect shot.
Don't Run, Whatever You Do is a glimpse of what the life of an expert safari guide is really like.
COLOUR BAR
London, 1947. He was the heir to an African kingdom. She was a white English insurance clerk. When they met and fell in love, it would change the world.
This is the inspiring true story of Seretse Khama and Ruth Williams, whose marriage sent shockwaves through the establishment, defied an empire – and, finally, triumphed over the prejudices of their age.

---
BEST TRAVEL BOOKS FOR 

CANADA
---
SNOW GEESE
One winter, after an enforced period of quiet, William Fiennes finds himself restless and yearning for adventure. Inspired by his reading about the migratory patterns of birds, he flies to Texas to find the million-strong flocks of snow geese and to follow them on their spring flight thousands of miles north to breeding grounds on the Arctic tundra. This mesmerizing book, already a classic, captures their journey with wisdom, humility and endless curiosity. It is a meditation on freedom of movement, on seeing the world anew, and on the joy of returning – indefinably changed.

---
BEST TRAVEL BOOKS FOR CHINA
---
WILD SWANS
Few books have had such an impact as Wild Swans: a popular bestseller which has sold more than 13 million copies and a critically acclaimed history of China; a tragic tale of nightmarish cruelty and an uplifting story of bravery and survival.
Through the story of three generations of women in her own family – the grandmother given to the warlord as a concubine, the Communist mother and the daughter herself – Jung Chang reveals the epic history of China's twentieth century.
Breathtaking in its scope, unforgettable in its descriptions, this is a masterpiece which is extraordinary in every way.

---
BEST TRAVEL BOOKS FOR 

CZECH REPUBLIC
---
THE UNBEARABLE LIGHTNESS OF BEING
In this novel – a story of irreconcilable loves and infidelities – Milan Kundera addresses himself to the nature of twentieth-century 'Being' In a world in which lives are shaped by irrevocable choices and by fortuitous events, a world in which everything occurs but once, existence seems to lose its substance, its weight. We feel, says the novelist, 'the unbearable lightness of being' – not only as the consequence of our private acts but also in the public sphere, and the two inevitably intertwine.
Juxtaposing Prague, Geneva, Thailand and the United States, this masterly novel encompasses the extremes of comedy and tragedy, and embraces, it seems, all aspects of human existence. It offers a wide range of brilliant and amusing philosophical speculations and it descants on a variety of styles. In this classic novel Kundera draws together the Czechoslovakia of the Prague Spring and the Russian invasion, the philosophy of Nietzsche, and the love affairs of a number of heartbreakingly familiar characters.

---
BEST TRAVEL BOOKS FOR DENMARK
---
MISS SMILLA'S FEELING FOR SNOW
One snowy day in Copenhagen, six-year-old Isaiah falls to his death from a city rooftop.The police pronounce it an accident. But Isaiah's neighbour, Smilla, an expert in the ways of snow and ice, suspects murder. She embarks on a dangerous quest to find the truth, following a path of clues as clear to her as footsteps in the snow.

---
BEST TRAVEL BOOKS FOR 

EGYPT
---
RIVER GOD
River God, the first in Wilbur Smith's blockbusting Egyptian Novels, is a thrilling adventure set amid the mysteries of ancient Egypt.
Ancient Egypt. Land of the Pharaohs. A kingdom built on gold. A legend shattered by greed. Now the Valley of the Kings lies ravaged by war, drained of its lifeblood as weak men inherit the cherished crown.
In the city of Thebes at the Festival of Osiris, loyal subjects of the Pharaoh gather to pay homage to their leader. But Taita – a wise and formidably gifted eunuch slave, sees him only as a symbol of a kingdom's fading glory. Beside Taita stand his proteges, Lostris, the beautiful fourteen-year-old daughter of his master Lord Intef; and Tanus, proud, young army officer, who has vowed to avenge the death – at Intef's hand – of his father, and seize Lostris as his prize. Together they share a dream – to restore the majesty of the Pharaoh of Pharaohs on the glittering banks of the Nile.

---
BEST TRAVEL BOOKS FOR FRANCE
---
THE LITTLE PRINCE
A pilot stranded in the desert awakes one morning to see, standing before him, the most extraordinary little fellow. "Please," asks the stranger, "draw me a sheep." And the pilot realizes that when life's events are too difficult to understand, there is no choice but to succumb to their mysteries. He pulls out pencil and paper . . .
Thus begins this wise and enchanting fable that, in teaching the secret of what is really important in life, has changed the world forever for its readers. Often seen as a symbol of childhood innocence, Antoine de Saint-Exupery's best-selling book The Little Prince is cherished by children and adults alike across the globe.
 CHOCOLAT
When an exotic stranger, Vianne Rocher, arrives in the French village of Lansquenet and opens a chocolate boutique directly opposite the church, Father Reynaud denounces her as a serious moral danger to his flock – especially as it is the beginning of Lent, the traditional season of self-denial.
As passions flare and the conflict escalates, the whole community takes sides. Can the solemnity of the Church compare with the sinful pleasure of a chocolate truffle?
BIRDSONG
Set before and during the great war, Birdsong captures the drama of that era on both a national and a personal scale. It is the story of Stephen, a young Englishman, who arrives in Amiens in 1910. Over the course of the novel he suffers a series of traumatic experiences, from the clandestine love affair that tears apart the family with whom he lives, to the unprecedented experiences of the war itself.

---
BEST TRAVEL BOOKS FOR GERMANY
---
THE BOOK THIEF
HERE IS A SMALL FACT – YOU ARE GOING TO DIE
1939. Nazi Germany. The country is holding its breath. Death has never been busier.
Liesel, a nine-year-old girl, is living with a foster family on Himmel Street. Her parents have been taken away to a concentration camp. Liesel steals books. This is her story and the story of the inhabitants of her street when the bombs begin to fall.
SOME IMPORTANT INFORMATION – THIS NOVEL IS NARRATED BY DEATH

---
BEST TRAVEL BOOKS FOR GREECE
---
MY FAMILY AND OTHER ANIMALS
Escaping the ills of the British climate, the Durrell family – acne-ridden Margo, gun-toting Leslie, bookworm Lawrence and budding naturalist Gerry, along with their long-suffering mother and Roger the dog – take off for the island of Corfu.
But the Durrells find that, reluctantly, they must share their various villas with a menagerie of local fauna – among them scorpions, geckos, toads, bats and butterflies.
Recounted with immense humour and charm My Family and Other Animals is a wonderful account of a rare, magical childhood.

---
BEST TRAVEL BOOKS FOR GUERNSEY
---
THE GUERNSEY LITERARY AND POTATO PEEL PIE SOCIETY
It's 1946 and author Juliet Ashton can't think what to write next. Out of the blue, she receives a letter from Dawsey Adams of Guernsey – by chance, he's acquired a book that once belonged to her – and, spurred on by their mutual love of reading, they begin a correspondence. When Dawsey reveals that he is a member of the Guernsey Literary and Potato Peel Pie Society, her curiosity is piqued and it's not long before she begins to hear from other members. As letters fly back and forth with stories of life in Guernsey under the German Occupation, Juliet soon realizes that the society is every bit as extraordinary as its name.

---
BESY TRAVEL BOOKS FOR INDONESIA
---
EAT, PRAY, LOVE
It's 3 a.m. and Elizabeth Gilbert is sobbing on the bathroom floor. She's in her thirties, she has a husband, a house, they're trying for a baby – and she doesn't want any of it. A bitter divorce and a turbulent love affair later, she emerges battered and bewildered and realises it is time to pursue her own journey in search of three things she has been missing: pleasure, devotion and balance. So she travels to Rome, where she learns Italian from handsome, brown-eyed identical twins and gains twenty-five pounds, an ashram in India, where she finds that enlightenment entails getting up in the middle of the night to scrub the temple floor, and Bali where a toothless medicine man of indeterminate age offers her a new path to peace: simply sit still and smile. And slowly happiness begins to creep up on her.

---
BEST TRAVEL BOOKS FOR INDIA
---
THE MARRIAGE BUREAU FOR RICH PEOPLE
What does somebody with a wealth of common sense do if retirement palls? Why, open a marriage bureau, of course. And soon Mr Ali, from beautiful Vizag in South India, sees his new business flourish as the indomitable Mrs Ali and able assistant Aruna look on with careful eyes. But although many clients go away happy, problems lurk behind the scenes as Aruna nurses a heart-rending secret; while Mr Ali cannot see that he rarely follows the sage advice he so freely dishes out to others. And when love comes calling for Aruna, an impossible dilemma looms… A colourful coastal town and contemporary marriage bureau prove a perfect backdrop for a splendid array of characters making sense of all sorts of pride and prejudice – and the ways in which true love won't quite let go – in this witty and big-hearted debut novel.

---
BEST TRAVEL BOOKS FOR ITALY
---
THE AGONY AND THE ECSTASY
Irving Stone's powerful and passionate biographical novel of Michelangelo.
His time: the turbulent Renaissance, the years of poisoning princes, warring popes, the all-powerful Medici family, the fanatic monk Savonarola.
His loves: the frail and lovely daughter of Lorenzo de Medici; the ardent mistress of Marco Aldovrandi; and his last love – his greatest love – the beautiful, unhappy Vittoria Colonna.
His genius: a God-driven fury from which he wrested the greatest art the world has ever known.
Michelangelo Buonarotti, creator of David, painter of the Sistine ceiling, architect of the dome of St Peter's, lives once more in the tempestuous, powerful pages of Irving Stone's marvellous book.

---
BEST TRAVEL BOOKS FOR RUSSIA
---
WE THE LIVING
Depicting the daily struggle of the individual against a tyrannical dictatorship, We the Living shows the terrible impact of a revolution on three people who demand the right to live their own lives and pursue their happiness. Kira, determined to maintain her independence and courageous in the face of starvation and poverty; Leo, upper class and paralysed by state repression; and Andrei, an idealistic communist and officer in the secret police who nonetheless wants to help his friends.
CHILD 44
In Stalin's Soviet Union, crime does not exist. But still millions live in fear. The mere suspicion of disloyalty to the State, the wrong word at the wrong time, can send an innocent person to his execution.
Officer Leo Demidov, an idealistic war hero, believes he's building a perfect society. But after witnessing the interrogation of an innocent man, his loyalty begins to waver, and when ordered to investigate his own wife, Raisa, Leo is forced to choose where his heart truly lies.
Then the impossible happens. A murderer is on the loose, killing at will, and every belief Leo has ever held is shattered. Denounced by his enemies and exiled from home, with only Raisa by his side, he must risk everything to find a criminal that the State won't admit even exists. On the run, Leo soon discovers the danger isn't from the killer he is trying to catch, but from the country he is trying to protect.

---
BEST TRAVEL BOOKS FOR SPAIN
---
THE ALCHEMIST
A global phenomenon, The Alchemist has been read and loved by over 62 million readers, topping bestseller lists in 74 countries worldwide. Now this magical fable is beautifully repackaged in an edition that lovers of Paulo Coelho will want to treasure forever.
Every few decades a book is published that changes the lives of its readers forever. This is such a book – a beautiful parable about learning to listen to your heart, read the omens strewn along life's path and, above all, follow your dreams.
Santiago, a young shepherd living in the hills of Andalucia, feels that there is more to life than his humble home and his flock. One day he finds the courage to follow his dreams into distant lands, each step galvanised by the knowledge that he is following the right path: his own. The people he meets along the way, the things he sees and the wisdom he learns are life-changing.
With Paulo Coelho's visionary blend of spirituality, magical realism and folklore, The Alchemist is a story with the power to inspire nations and change people's lives.

---
BEST TRAVEL BOOKS FOR SOUTH AFRICA
---
LONG WALK TO FREEDOM
The riveting memoirs of the outstanding moral and political leader of our time, A LONG WALK TO FREEDOM brilliantly re-creates the drama of the experiences that helped shape Nelson Mandela's destiny. Emotive, compelling and uplifting, A LONG WALK TO FREEDOM is the exhilarating story of an epic life; a story of hardship, resilience and ultimate triumph told with the clarity and eloquence of a born leader.
THE STORY OF AN AFRICAN FARM
The Story of an African Farm by South African author Olive Schreiner – (a.k.a Ralph Iron). It was her first published novel and became an immediate success, being recognised as one of the first ever major feminist novels. Any profits generated from the sale of this book will go towards the Freeriver Community project, a project designed to promote harmonious community living and well-being in the world. To learn more about the Freeriver project please visit the website – www.freerivercommunity.com

---
BEST TRAVEL BOOKS FOR SWEDEN
---
THE HUNDRED THE YEAR OLD MAN WHO CLIMBED OUT OF THE WINDOW AND DISAPPEARED
Sitting quietly in his room in an old people's home, Allan Karlsson is waiting for a party he doesn't want to begin. His one-hundredth birthday party to be precise. The Mayor will be there. The press will be there. But, as it turns out, Allan will not . . .
Escaping (in his slippers) through his bedroom window, into the flowerbed, Allan makes his getaway. And so begins his picaresque and unlikely journey involving criminals, several murders, a suitcase full of cash, and incompetent police. As his escapades unfold, Allan's earlier life is revealed. A life in which – remarkably – he played a key role behind the scenes in some of the momentous events of the twentieth century.
THE GIRL WHO SAVED THE KING OF SWEDEN
As delightfully wry and witty as his bestselling debut, 'The Hundred-Year-Old Man Who Climbed Out the Window and Disappeared', this is a tale of how one woman's attempt to change her future ended up changing everything.
Nombeko Mayeki is on the run from the world's most ruthless secret service – with three Chinese sisters, twins who are officially one person and an elderly potato farmer. Oh, and the fate of the King of Sweden – and the world – rests on her shoulders.
Born in a Soweto shack in 1961, Nombeko was destined for a short, hard life. When she was run over by a drunken engineer her luck changed. Alive, but blamed for the accident, she was made to work for the engineer – who happened to be in charge of a project vital to South Africa's security. Nombeko was good at cleaning, but brilliant at understanding numbers. The drunk engineer wasn't – and made a big mistake. And now only Nombeko knows about it …

---
BEST TRAVEL BOOKS FOR THAILAND
---
THE BEACH
Richard lands in East Asia in search of an earthly utopia. In Thailand, he is given a map promising an unknown island, a secluded beach – and a new way of life. What Richard finds when he gets there is breathtaking: more extraordinary, more frightening than his wildest dreams.
But how long can paradise survive here on Earth? And what lengths will Richard go to in order to save it?

---
BEST TRAVEL BOOKS FOR THE UK
---
THE UNLIKELY PILGRIMAGE OF HAROLD FRY
When Harold Fry nips out one morning to post a letter, leaving his wife hoovering upstairs, he has no idea that he is about to walk from one end of the country to the other. He has no hiking boots or map, let alone a compass, waterproof or mobile phone. All he knows is that he must keep walking. To save someone else's life.
THE EXTRAORDINARY LIFE OF FRANK DERRICK AGE 81
Frank Derrick is eighty-one. And he's just been run over by a milk float.
It was tough enough to fill the hours of the day when he was active. But now he's broken his arm and fractured his foot, it looks set to be a very long few weeks ahead. Frank lives with his cat Bill (which made more sense before Ben died) in the typically British town of Fullwind-on-Sea. He watches DVDs, spends his money frivolously at the local charity shop and desperately tries to avoid cold callers continually knocking on his door.
Then a breath of fresh air comes into his life in the form of Kelly Christmas, home help. With her little blue car and appalling parking, her cheerful resilience and ability to laugh at his jokes, Kelly changes Frank's extra ordinary life. She reminds him that there is a world beyond the four walls of his flat and that adventures, however small, come to people of all ages.
STARTED EARLY TOOK MY DOG
A day like any other for security chief Tracy Waterhouse, until she makes a shocking impulse purchase. That one moment of madness is all it takes for Tracy's humdrum world to be turned upside down, the tedium of everyday life replaced by fear and danger at every turn.
Witnesses to Tracy's outrageous exchange in the Merrion Centre in Leeds are Tilly, an elderly actress teetering on the brink of her own disaster, and Jackson Brodie, who has returned to his home county in search of someone else's roots. All three characters learn that the past is never history and that no good deed goes unpunished.

---
BEST TRAVEL BOOKS FOR THE USA
---
THE SECRET LIFE OF BEES
Lily has grown up believing she accidentally killed her mother when she was four. She not only has her own memory of holding the gun, but her father's account of the event. Now fourteen, she yearns for her mother, and for forgiveness. Living on a peach farm in South Carolina with her father, she has only one friend: Rosaleen, a black servant whose sharp exterior hides a tender heart. South Carolina in the sixties is a place where segregation is still considered a cause worth fighting for.
When racial tension explodes one summer afternoon, and Rosaleen is arrested and beaten, Lily is compelled to act. Fugitives from justice and from Lily's harsh and unyielding father, they follow a trail left by the woman who died ten years before. Finding sanctuary in the home of three beekeeping sisters, Lily starts a journey as much about her understanding of the world, as about the mystery surrounding her mother.
A WALK IN THE WOODS
In the company of his friend Stephen Katz (last seen in the bestselling Neither Here nor There), Bill Bryson set off to hike the Appalachian Trail, the longest continuous footpath in the world. Ahead lay almost 2,200 miles of remote mountain wilderness filled with bears, moose, bobcats, rattlesnakes, poisonous plants, disease-bearing tics, the occasional chuckling murderer and – perhaps most alarming of all – people whose favourite pastime is discussing the relative merits of the external-frame backpack.
Facing savage weather, merciless insects, unreliable maps and a fickle companion whose profoundest wish was to go to a motel and watch The X-Files, Bryson gamely struggled through the wilderness to achieve a lifetime's ambition – not to die outdoors.

---
BEST TRAVEL BOOKS FOR THE YEMEN
---
SALMON FISHING IN THE YEMEN
This is the story of Dr Alfred Jones, a fisheries scientist – for whom diary-notable events include the acquisition of a new electric toothbrush and getting his article on caddis fly larvae published in 'Trout and Salmon' – who finds himself reluctantly involved in a project to bring salmon fishing to the Highlands of the Yemen – a project that will change his life, and the course of British political history for ever.

---
BEST TRAVEL BOOKS FOR ZIMBABWE
---
WHEN THE CROCODILE EATS THE SUN
Peter Godwin, an award-winning writer, is on assignment in Zululand when he is summoned by his mother to Zimbabwe, his birthplace. His father is seriously ill; she fears he is dying. Godwin finds his country, once a post-colonial success story, descending into a vortex of violence and racial hatred.
His father recovers, but over the next few years Godwin travels regularly between his family life in Manhattan and the increasing chaos of Zimbabwe, with its rampant inflation and land seizures making famine a very real prospect. It is against this backdrop that Godwin discovers a fifty-year-old family secret, one which changes everything he thought he knew about his father, and his own place in the world.
Peter Godwin's book combines vivid reportage, moving personal stories and revealing memoir, and traces his family's quest to belong in hostile lands – a quest that spans three continents and half a century.
MUKIWA
Growing up in Rhodesia in the 1960s, Peter Godwin inhabited a magical and frightening world of leopard-hunting, lepers, witch doctors, snakes and forest fires. As an adolescent, a conscript caught in the middle of a vicious civil war, and then as an adult who returned to Zimbabwe as a journalist to cover the bloody transition to majority rule, he discovered a land stalked by death and danger.
SUNBIRD
A hazy aerial photograph and a sinister curse are the only clues Dr Ben Kazin has before he stumbles on the archaeological discovery of a lifetime. Beneath the red cliffs of Botswanaland a magnificent unknown civilization has remained buried for millennia. But the magic of uncovering a lost culture is harshly interrupted by the violence of terrorists, love, intrigue and the breathtaking secrets of centuries in Wilbur Smith's heart-stopping adventure, The Sunbird.
DON'T LETS GO TO THE DOGS TONIGHT
How you see a country depends on whether you are driving through it, or live in it. How you see a country depends on whether or not you can leave it, if you have to.
As the daughter of white settlers in war-torn 1970s Rhodesia, Alexandra Fuller remembers a time when a schoolgirl was as likely to carry a shotgun as a satchel. This is her story – of a civil war, of a quixotic battle with nature and loss, and of a family's unbreakable bond with the continent that came to define, scar and heal them.
Shortlisted for the Guardian First Book Award in 2002, Alexandra Fuller's classic memoir of an African childhood is suffused with laughter and warmth even amid disaster. Unsentimental and unflinching, but always enchanting, Don't Let's Go to the Dogs Tonight is the story of an extraordinary family in an extraordinary time.

---
Want to read your way around the world? Check out' Around the World in 80 Books' part 1 by Tracy's Travels in Time! Click To Tweet
---
45 of the Best Travel Books That Inspire Wanderlust
---
PIN FOR LATER! AROUND THE WORLD IN 80 BOOKS – BEST TRAVEL BOOKS
---
BEST TRAVEL BOOKS TO INSPIRE WANDERLUST
---

Working my way around the globe for 30 years – teacher, traveller, and train lover. Sharing authentic experiences from my travels and life as an expat in Australia.