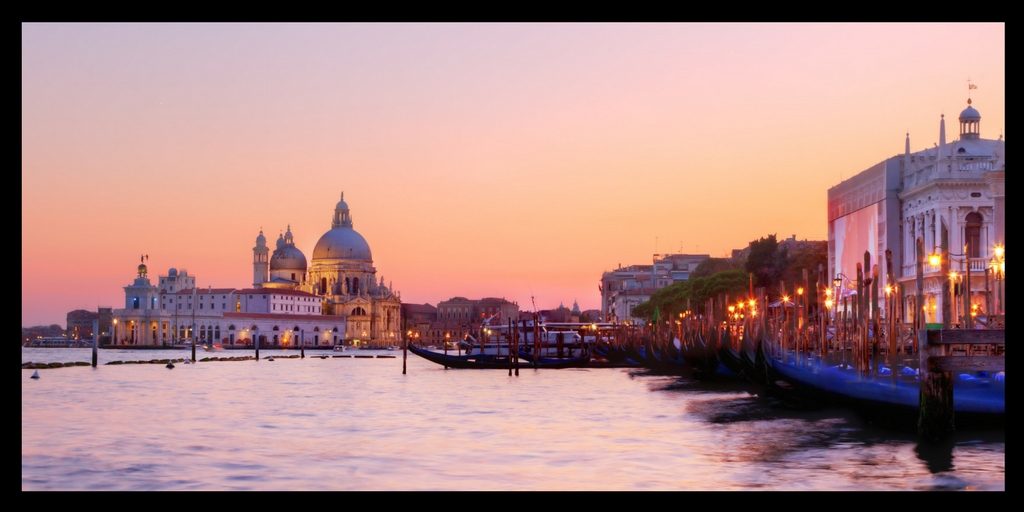 THE BEST THINGS TO DO IN VENICE ITALY
I have visited Venice in Italy  5 times and it never fails to delight. I can think of no-where else on earth quite like Venice. I love the crossing from the mainland to Venice on the train and walking out of the train station to the view of the Grand Canal.
During my last visit we stayed in a reasonably priced hotel in the Cannaregio district of Venice which is near the station with a great view of the Grand Canal.  (If you are interested in staying in that same hotel you can book it here)
So there is so much to do and see in Venice and even after 5 visits I still have not seen it all – so these are (so far) my best things to do in Venice in the form of a photographic journey.
A few TIPS if you are planning to visit Venice
Stay near the train station! If you have a lot of luggage just remember you will be lugging it onto vaporetto or water taxis then across bridges….not my idea of fun!
If you are on a budget there are take-away sandwich and pizza options at the station – we bought a slice or two of pizza to keep us going until dinner!
Buy a pass for the vaporetto for the time you are in Venice – we purchased a 48 hour pass which cost 30 Euros each and it was sure worth it. It gives you unlimited access to vaporetto and buses in the City of Venice and sometimes jumping onto a vaporetto is a welcome break from walking! Just remember to validate it before you use it!!!!
Here are my postcards (and a video) from Venice in Tracy's Travels in Time best things to do in Venice
ENJOY THE SIGHTS AND SOUNDS OF VENICE
Its is so photogenic its hard to stop taking pictures…
Have you been to Venice? What were your favourite sights?
---
---
If you have liked my post please Pin! Best things to do in Venice – a photographic journey
---