Welcome to my website –
Quick intro!
Mother of one, teacher, traveller, train lover (always a train as first choice), milkshake connoisseur.
 Likes: trying new food(well I really like food in general), the French language, sunshine, lilies, sausage dogs(I have one called Sally), afternoon tea, linen trousers, Adele (what a voice), maps, architecture, history, and a long list of places…
Dislikes: rudeness, flying – well turbulence, people with no empathy, cucumber, crowded places (panic argghhh), ants.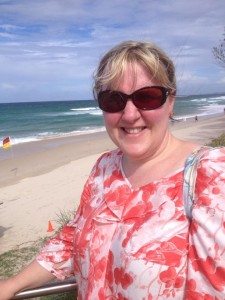 Longer intro!!!
When I was 7 my Grandmother bought me a pack of 52 cards each with a photograph of a beautiful place around the world on it. My favourites were Table Mountain in Cape Town and the Golden Gate Bridge in San Francisco, USA. Oh how I wanted to see them for real!
I was lucky enough to stand at the top of Table Mountain 9 years later at the age of 16….it took me another 32 years to stand on the Golden Gate Bridge which I finally did in 2015. That was a pretty good feeling!
San Francisco 2015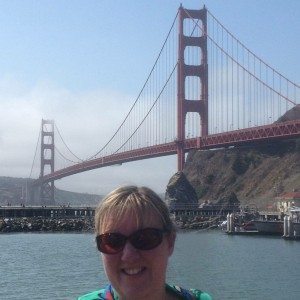 Cape Town 2010 – I have visited many times now!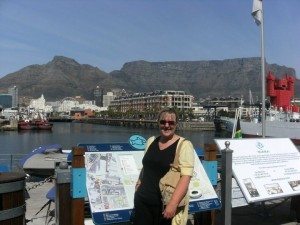 Vancouver Island 2015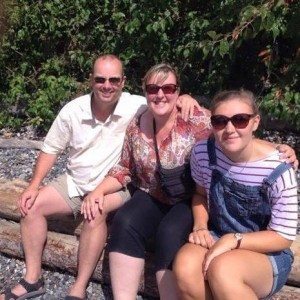 So who am I? And what is my background?
I was born in the UK and lived in Newcastle until the age of 13 when we ( me, my brother, my Mum and step-Dad) moved to South Africa. During school holidays I sometimes travelled back to the UK on my own to visit family – I think I was 16 the first time I flew home alone and I really think this made me fearless when it came to the idea of solo travel! (Though not of flying unfortunately)
After I finished University in South Africa aged 21 I decided I wanted to see more of the world before thinking about a career and settling down in one place. (Now in my late 40's I have realised I will never do this!) I had planned to travel for a year or so….that was the plan but it ended up being 7 pretty amazing years.
My 20's – the solo years!!!
In my 20's  I lived in France – Evian-les-Bains , England – London,  Canada – Toronto,  Switzerland – Basel and Botswana – Gaborone. The difference between Toronto and Gaborone cannot be underestimated and I soon learnt to adapt rather quickly to different environments. I worked as an au pair, nanny, English teacher and an assistant manager of a nursery school and met and worked with some fantastic people I am still in contact with nearly 30 years later. I learnt to speak French, I learnt to appreciate food (the French really do have the edge on this)I learnt that skiing is a lot harder than it looks, I learnt to fit into different families and cultures and I also learnt that despite 2 winters in the French Alps I had not really felt the cold until I had experienced a Canadian winter! During work interludes I also travelled as much as possible visiting Italy, Holland, Hong Kong, Zimbabwe, and Denmark (where after borrowing my friend's dad's Volvo I left off the handbreak and came back to find it had rolled down the road and wedged itself into a hedge 200 metres away)
Switzerland 1992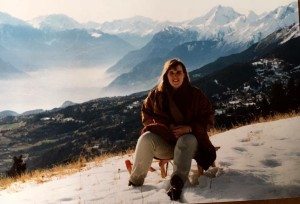 Botswana 1994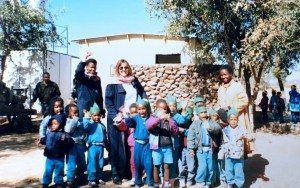 My 30's – the single parent years!!
In my late 20's I moved back to the UK where my daughter was born. I qualified as a secondary school teacher and sort of settled down but travel was a major part of our life and every opportunity we travelled. We explored France (Disneyland Paris mainly), Malta, Cornwall, South Africa and Botswana together. And we had fun! Those years were different – as a single parent your priorities change and travel had to fit around school holidays for us both!
Malta – 2002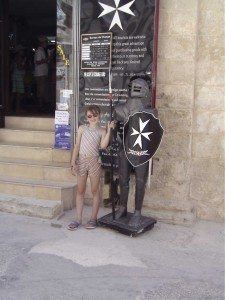 In my 40's – the married years!!
And then there was 3! After getting married in my late 30's the travel continued except now it was me, my daughter and my husband. We spent summers travelling all over Europe by train -we visited Hungary, Austria, Italy, Czech Republic, France, Switzerland. We visited Majorca, Greece and Malta …. and fell in love with it. My daughter however fell out of love with train travel! And after a rather windy trip along the Amalfi coast vomited over a coach load of Italian commuters but thats another story…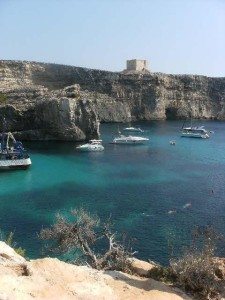 Comino – Malta Now in my 40's I have continued to travel either solo (London to Zurich by train in a day – hectic) with my daughter (her 18th birthday present a trip to NYC) or my husband (a 40th birthday visit to Holland) or on some occasions –  like last summer's visit to Canada and USA – as a family.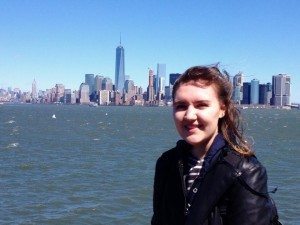 Now my daughter is grown and at university….I achieved my aim of showing her the world and by her 19th birthday she had been to Europe, Africa, Asia, North America and Australia. Not bad eh!
SO what's next for us? My 50's!! (Not quite but nearly)
We plan lots of train trips – within the UK and also across Europe. And we are also planning a move to Australia. I think my 50's will be about travel in Australia, Asia, New Zealand and will mark my 4th decade of travel.
Follow my travels – past, present and future! I have some good stories to tell…and memories to make.
I dreamt of a life well travelled and that is the life I live.