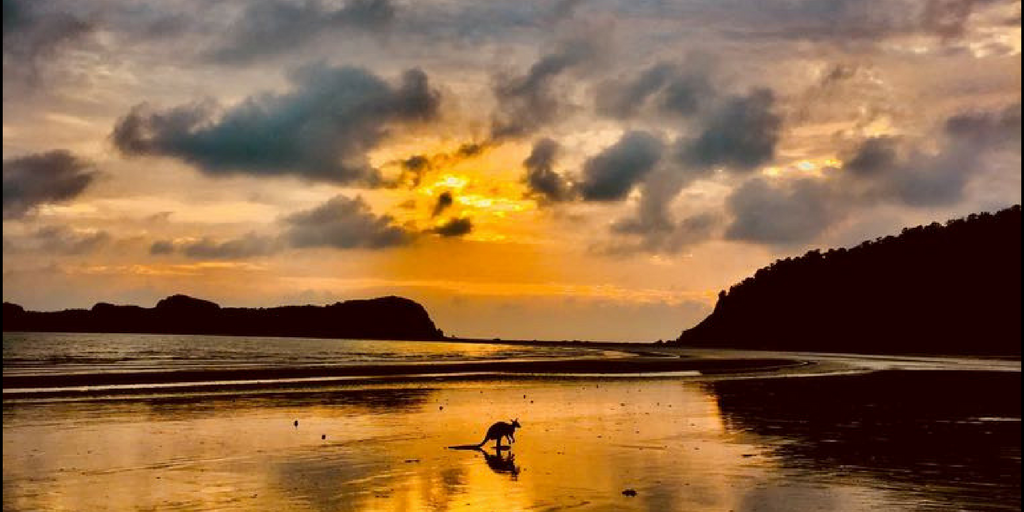 The Best Time to See Cape Hillsborough Kangaroos and Wallabies
I am sure everyone has seen those beautiful glossy images of kangaroos on a beautiful beach at dawn in any tourist information brochures for Australia. Well if you are a nature lover and/or a keen photographer then that is a place you want to be and that beach can be found in Northern Queensland not far from Mackay at Cape Hillsborough.
If you want to see Cape Hillsborough kangaroos and take some of those iconic shots for yourself then you are in the right place with my guide.
---
Are the Cape Hillsborough Kangaroos and Wallabies Wild?
---
Yes!! Cape Hillsborough kangaroos and wallabies come down onto the beach to feed at dawn off the seed pods that have been washed onto the shore and then hop off just after sunrise to chill out for the rest of the day!
---
Can I Get Close to the Wildlife?
---
Yes you can though I wouldn't go too close myself and there are signs warning that these are WILD animals. After all, this is their beach we are the ones coming along with cameras and invading it every morning. Make sure not to get between a kangaroo and the back of the beach – I inadvertently did this and was asked to move – don't cut off their escape route. If Cape Hillsborough Kangaroos and Wallabies feel uncomfortable, they need to be able to leave freely.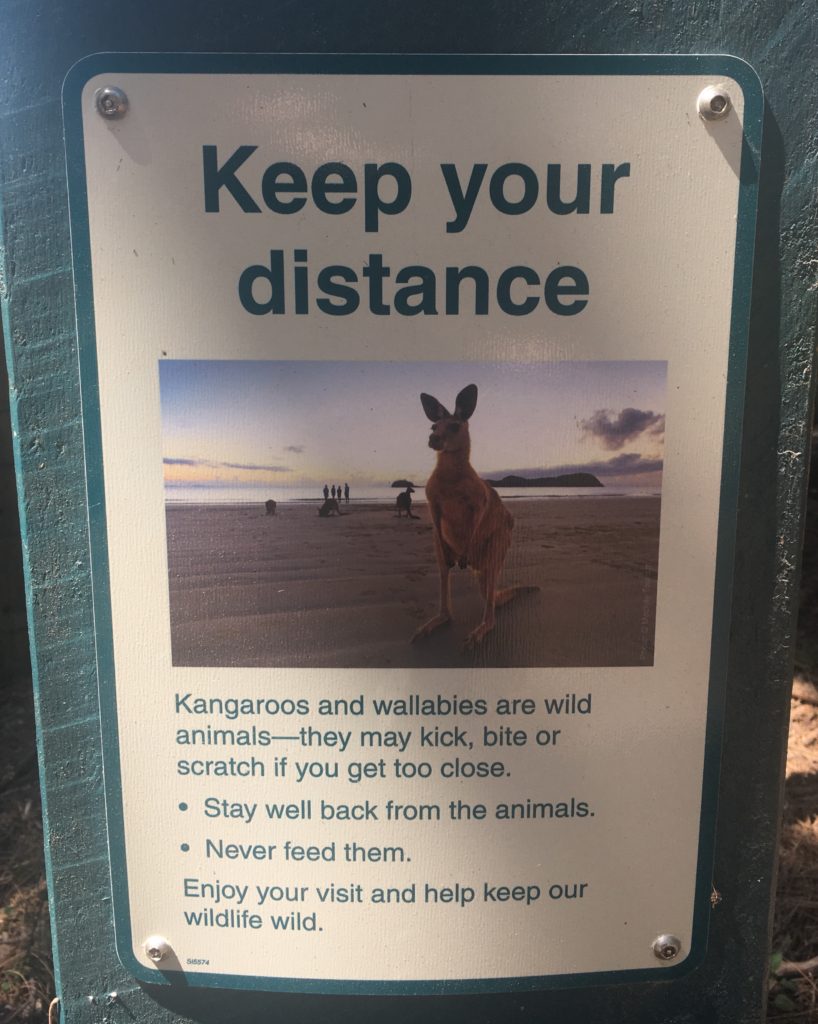 It also should go without saying – DO NOT FEED THE ANIMALS!
---
What time do I Need to Be There to See Kangaroos and Wallabies?
---
Early….and I mean early. You want to be on the beach at sunrise – and also to get those iconic shots! If you get there too late there will be an empty beach and not a kangaroo to be seen!
If you are driving through the park to get to the beach do be careful as kangaroos are active at dawn and will jump across the road in front of you (as the many dead kangaroos you will see in Australia by the side of roads will illustrate).
---
Where Should I Stay to Visit Cape Hillsborough?
---
As we were living in Mackay at the time we just had a 30 minute drive to get to the beach. If you are coming especially to visit Cape Hillsborough I would recommend staying in some of the accommodation available next to the beach.
On our most recent visit to Cape Hillsborough we managed to find an Airbnb about 5 minutes drive away from the beach. It made it so much easier to get there before sunrise and we were probably the only people on the beach for the first 10 minutes!
---
What Should I Take to See Cape Hillsborough?
---
Your camera/phone or whatever you use to take photographs/video. I took my good camera once but took my better photographs with my iphone one morning when I had left the 'real' camera at home! You will see plenty of people taking photographs with big cameras!
If you are heading down to the beach during winter be sure to wrap up as can be very chilly!
---
What Facilities are there in Cape Hillsborough?
---
There is freee parking available as well as toilets and picnic benches – take a picnic and have breakfast after the kangaroos have moved on.
I would recommend checking out the official website when you start planning your trip so that you have the most up-to-date information available.
A little video of our trip!
PIN FOR LATER – The Best Time to See Cape Hillsborough Kangaroos & Wallabies
Please share on social media – I would really appreciate it!
The Best Time to See Cape Hillsborough Kangaroos and Wallabies
---
Further reading
---
---
I always recommend travellers to have travel insurance – I recommend World Nomads – contact them for a quote!
---
YOU MAY BE INTERESTED IN THESE POSTS ABOUT AUSTRALIA AND EXPAT LIFE
---
---
JOIN MY NEW

FACEBOOK GROUP

FOR ALL MY EXPAT TIPS AND  INFO ABOUT  LIFE IN AUSTRALIA 
---
---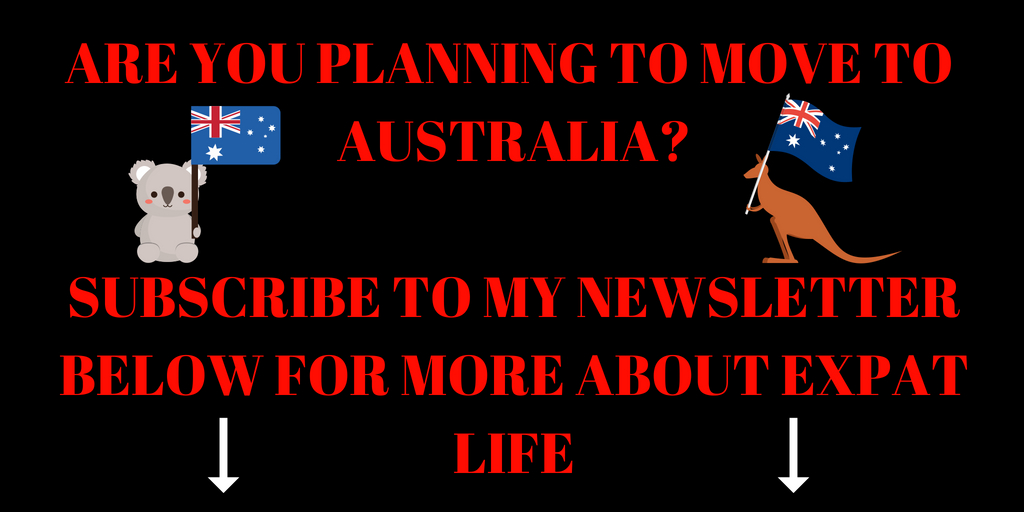 ---