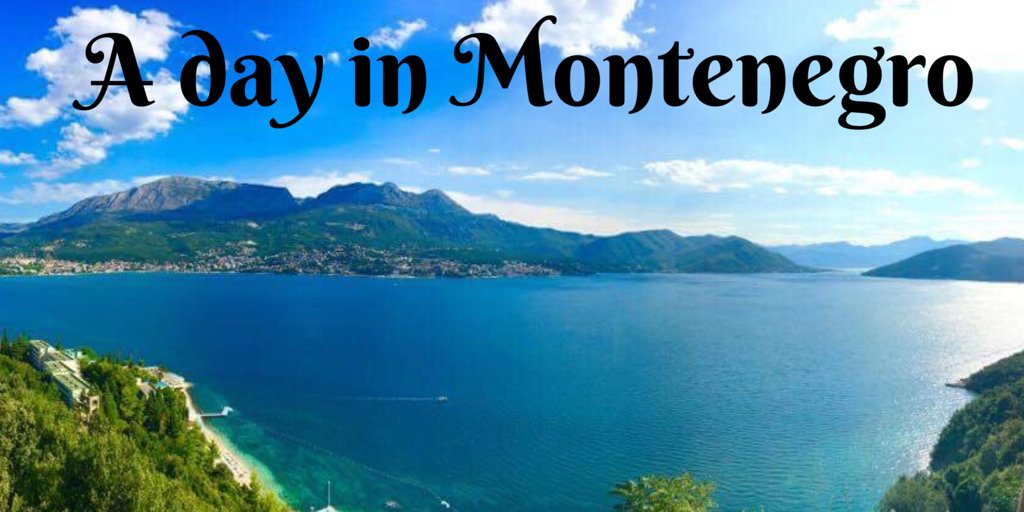 A DAY IN MONTENEGRO
If you have read my post 'A day in Bosnia Herzegovina' you will know that we spent a day there when we were on holiday in Dubrovnik. Well we also spent a day in Montenegro hence this post!!
Montenegro is a little closer to Dubrovnik than Bosnia and is definitely worth a visit if you have the time. Kotor and Kotor Bay is also a designated UNESCO World Heritage Site so I was doubly happy!
Once again were collected from our hotel by our driver/guide for the day from Cheap Dubrovnik Tours. Despite much begging we didn't get Jake who had taken us on our day trip to Bosnia. No we didn't. We got the boss –  Andro! Who was…. also great!  A native Montenegrin he was a lovely host for the day and we learnt loads from him during our trip.
Here is a picture of Andro!!!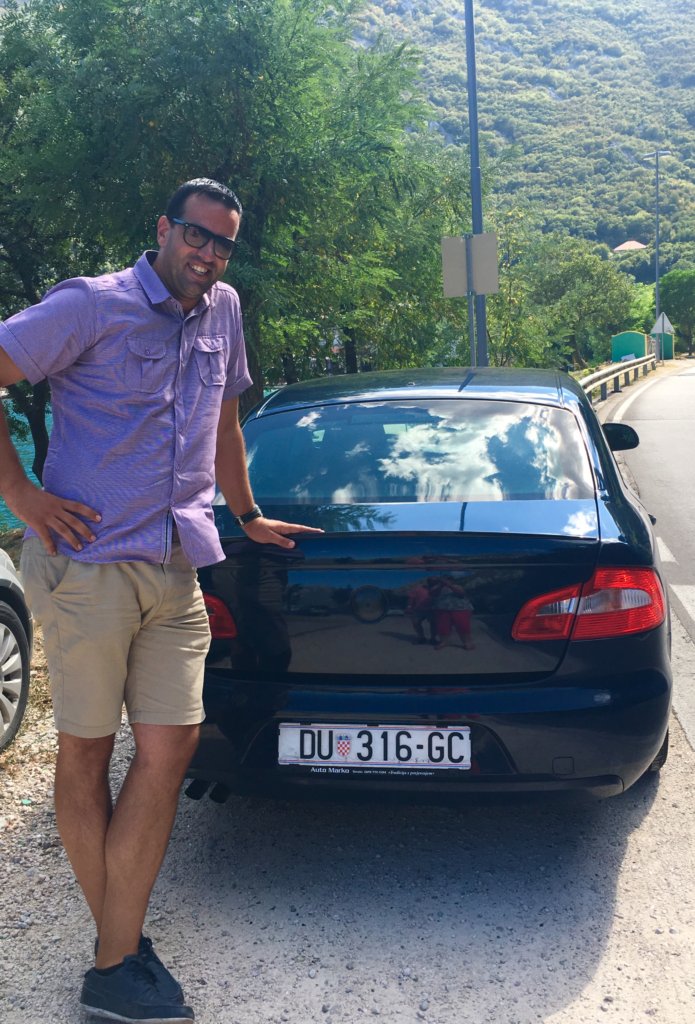 Once again following some recommendations from Andro we decided on our schedule for the day – a short coffee stop at Herceg Novi, a stroll around Perast, a visit to Kotor itself before a final stop on the way back to Croatia to have a swim in the Bay itself.
The drive is spectacular – look at this scenery!!!!!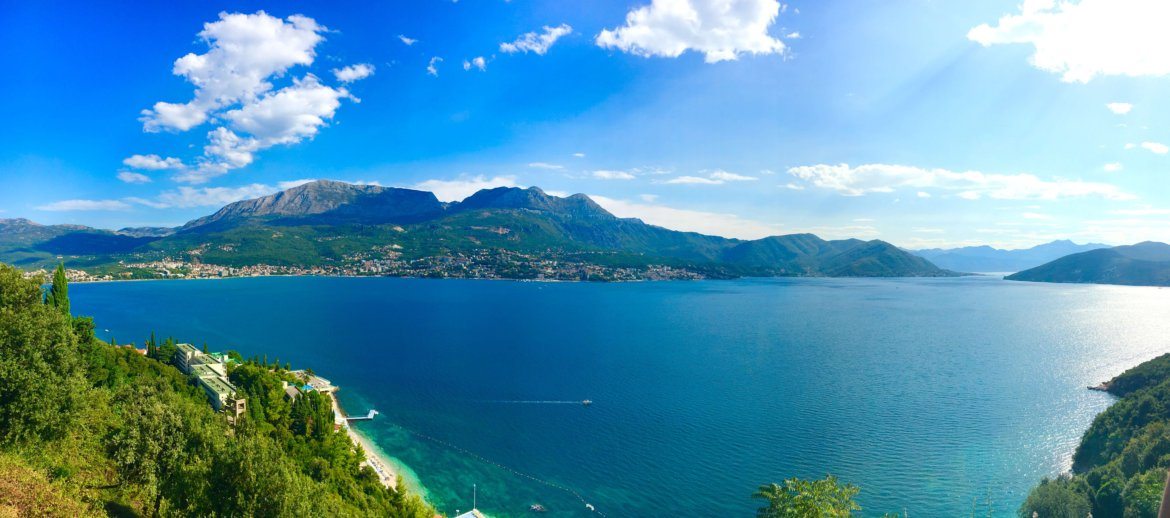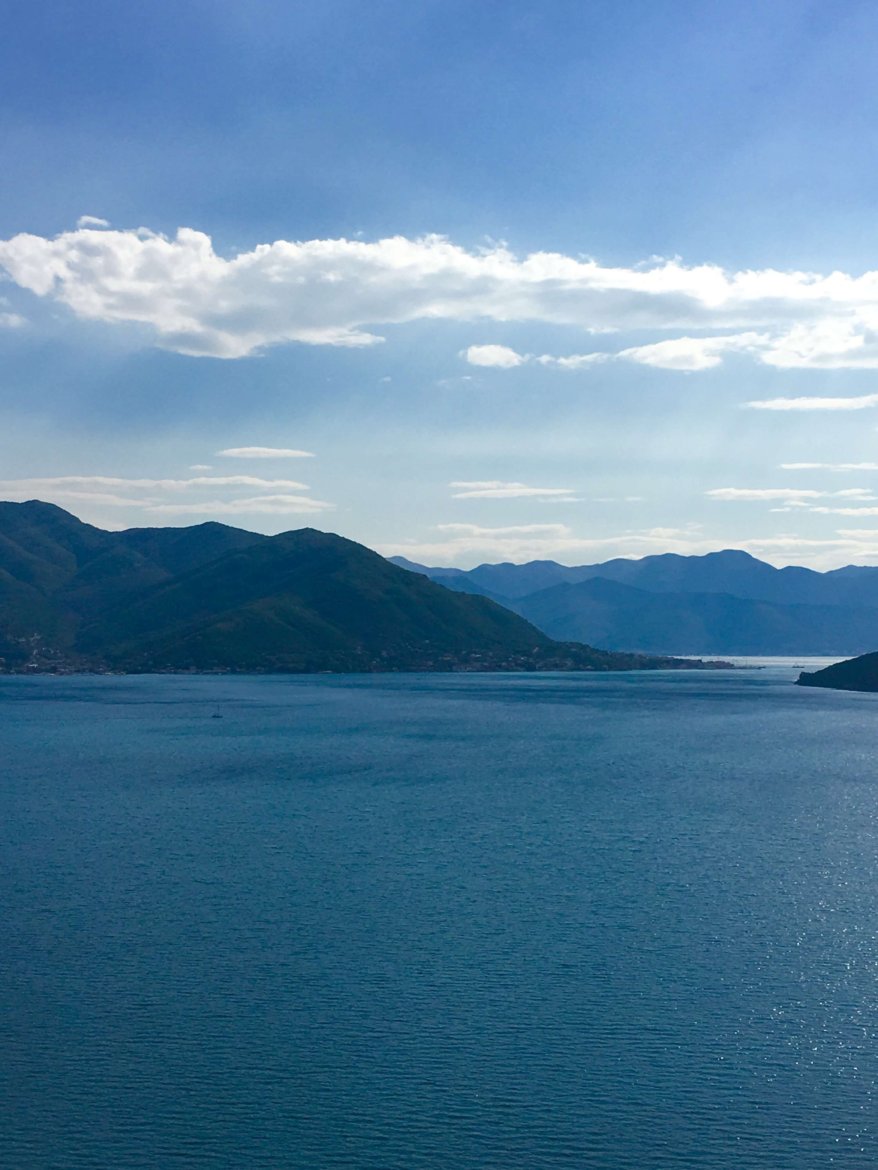 Herceg Novi
Our first stop – a coffee, a stroll and we took in the views. A really pretty town.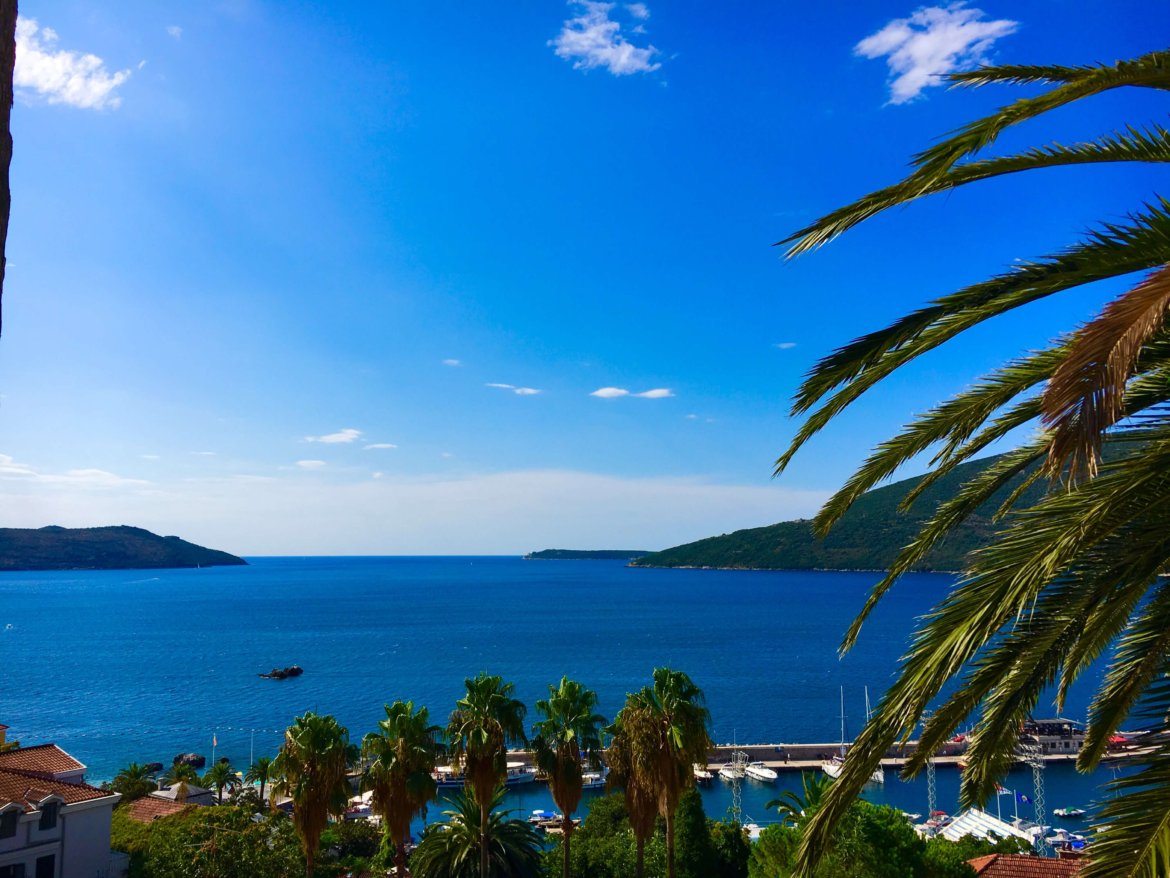 Perast
Our next stop was Perast but as we drove around the Bay Kotorska we passed Gospa od Skrpjela or Our Lady of the Rocks. It is an artificial island created by rocks with the church built in 1630.
Andro dropped us off on one side of Perast and we met him on the other side after a lovely walk through the town. Perast is an ancient town known for its beautiful architecture – it was a frequent stop for royalty from Russia and Venice who holidayed on the Montenegrin coast.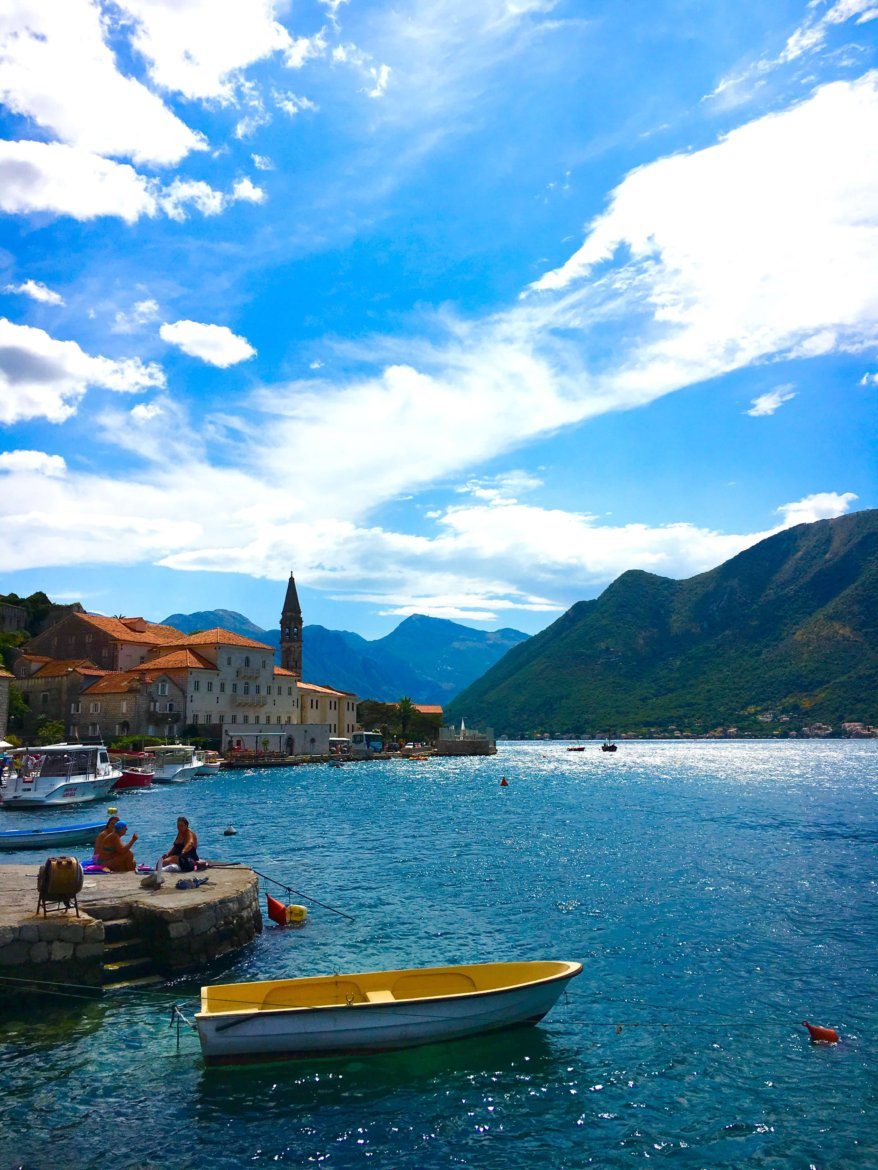 Kotor
Our next stop was the city of Kotor. The old town of Kotor is famous for its beautiful medieval architecture of churches and palaces surrounded by its city bulwarks. It needed the walls as during the Middle Ages there were many empires who wanted control of Kotor. Its strategic position and natural harbour made it a very attractive conquest. Part of the Byzantine Empire until the late 12th century, then a free city under the Serbs before falling under Venetian control in 1420 then French occupation from 1807 – 1914 it certainly has an impressive history.
It really is a beautiful old town with little alleys that lead into squares.  There are many palaces that used to belong to the wealthy to spot as you walk around the old town. We sat and enjoyed a drink before heading off for lunch. Another feast!
Back to Dubrovnik with a stop off for a swim
Well…that was the intention!! Mr C went into the water, screamed, turned blue and rapidly got out! It was (he says) seriously cold! I am glad I just sat on my sun lounger enjoying a drink and taking in the views!!!



Tips for the day
Remember your passport!
There are lots of tours available to Montenegro – we chose the option of having a car with a driver/guide for the day and that suited us. I highly recommend the company – we have not received anything for this and all views are my own.
Take cash (Euros are accepted)
The views are spectacular don't forget your camera
---
A UNESCO WORLD HERITAGE SITE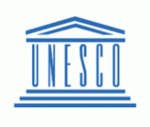 The Natural and Culturo-Historical Region of Kotor is a UNESCO World Heritage Site inscripted in 1979.
Read all about it on the UNESCO site.
---
Pin for later – A day in Montenegro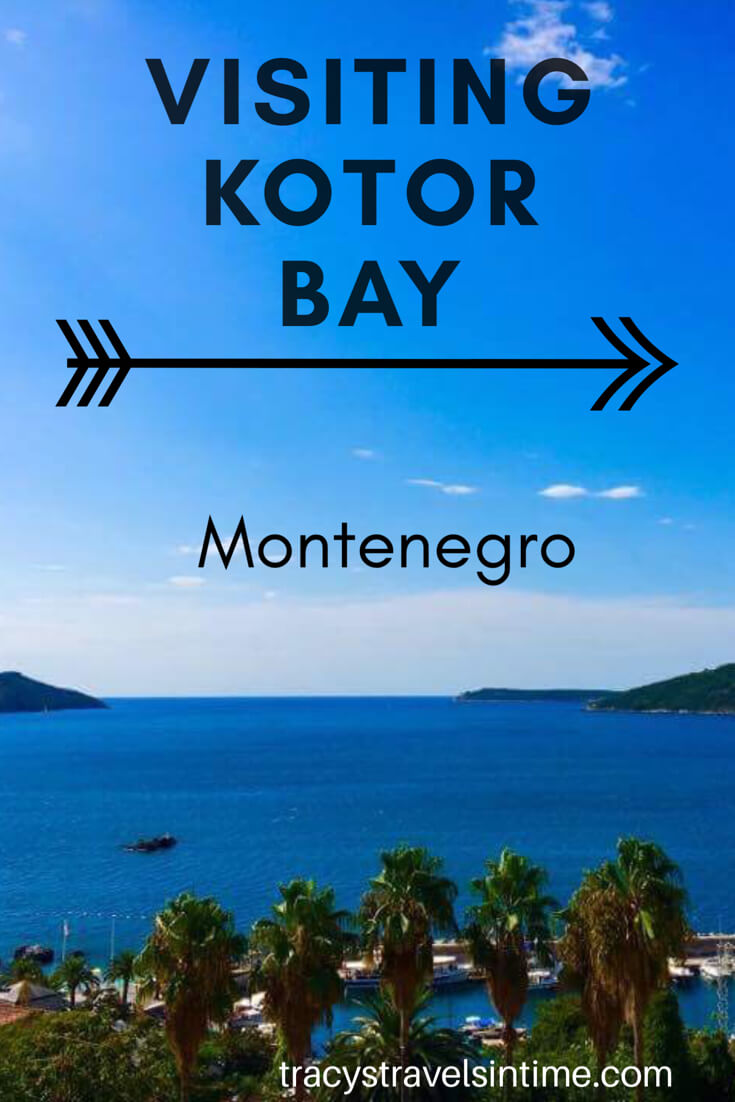 ♥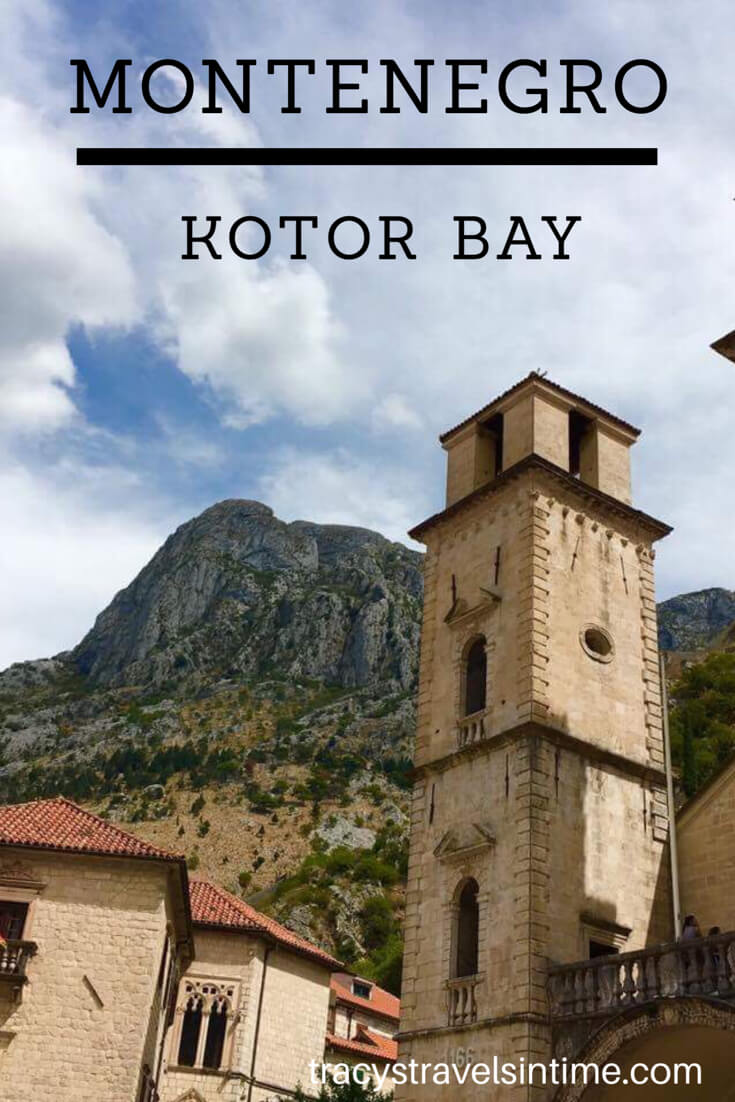 ---
A day in Montenegro
READ MORE ABOUT OUR TRAVELS AROUND CROATIA