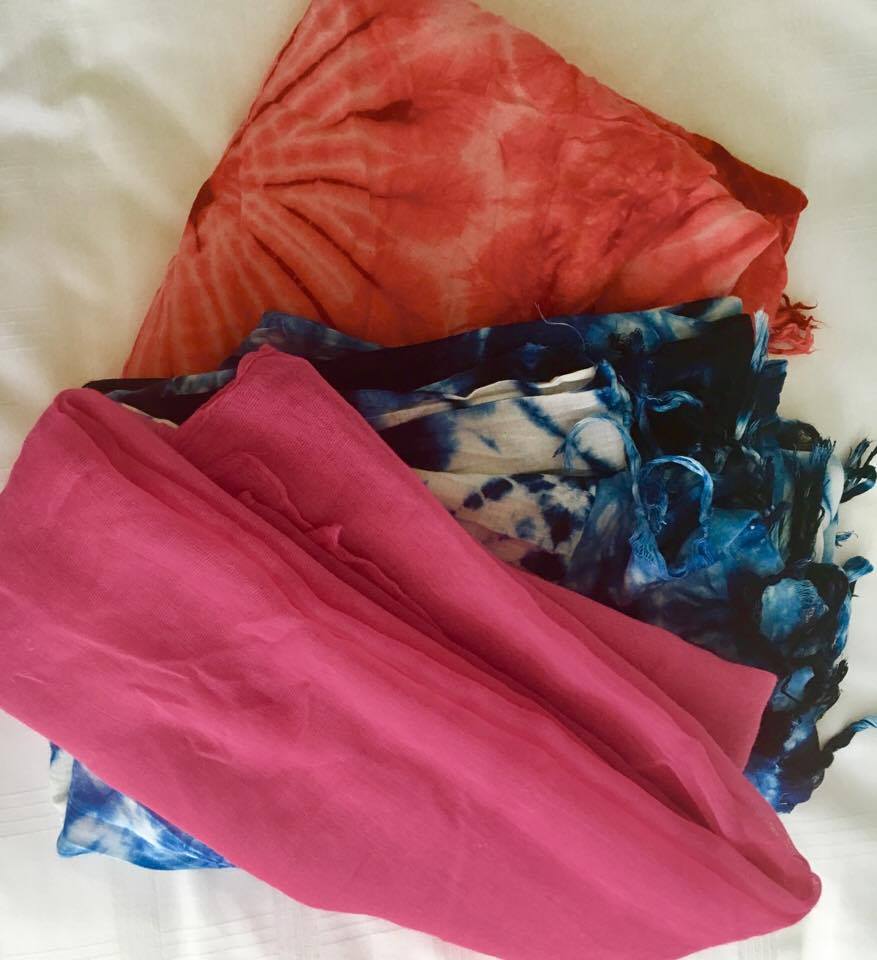 There is one item which I would never leave out when heading on holiday and that is my SARONG! In our house the saying goes "You can't go wrong with a sarong!!!"  (In fact I take more than one!!)
So what is so amazing about a sarong you ask? It is multi-functional and is for me the most useful item of clothing I take due to its versatility.
---
8 reasons why you can't go wrong with a sarong!
1. Its a cheap, light easy item to pack (and buy!)
---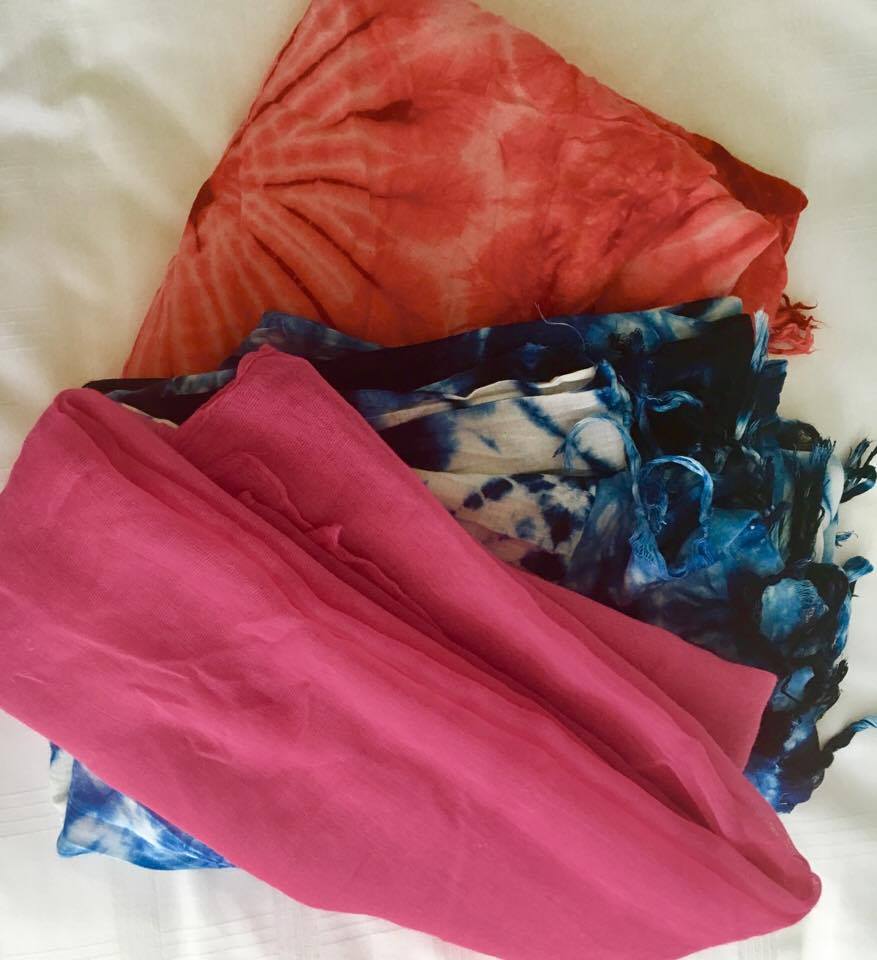 How many sarongs does one girl need!!!! To be honest more than this but these were all I could fit in! I am sure I will be buying a lot more!
---
It can be used as a shawl to cover up when heading into temples/palaces 
---
Now at this point you could expect a photo of me wearing my sarong at a temple or palace but no that won't be the case as I forgot to take one (a photograph not the sarong!!)…you can however see my husband wearing elephant pants instead! He forgot to take long trousers and like most of the men in our group ended up having to buy elephant pants in order to be allowed entry into the Summer Palace outside Bangkok (heehee)
---
It can be used as a cover-up at the pool! And as a towel afterwards!!
---
So heading straight back to the hotel after a morning of sightseeing my sarong now comes into play in its more traditional guise – as a cover-up around the pool! Sarongs dry quickly too so if you need a towel to dry off your sarong comes in handy for that too! Excuse the look – I alone could manage to get food poisoning within 2 hours of arriving in Thailand…..
---
It can be used as a bag to carry my belongings!
---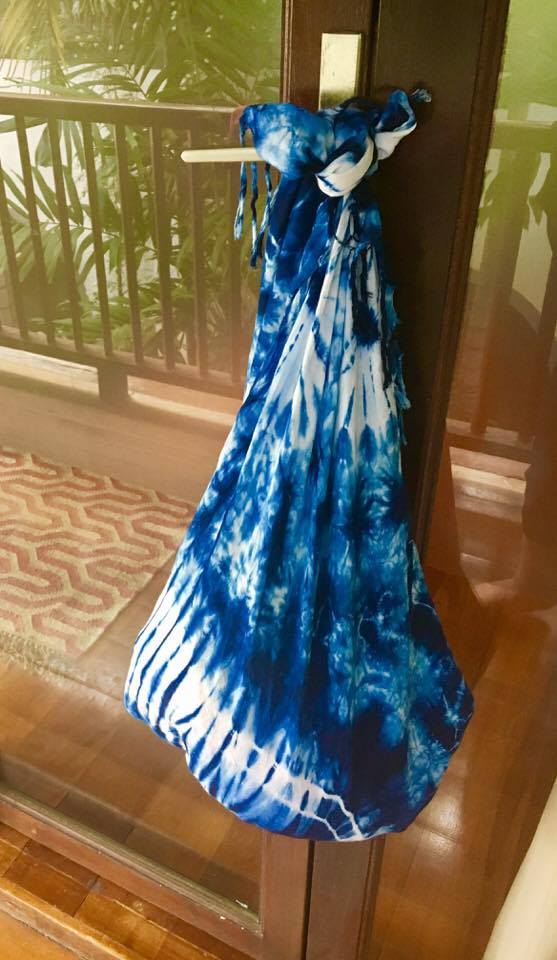 In this case a few things to the pool! My husband was quite impressed!
---
It can be used as a blanket to sit on!
---
Want to take a break and need something to sit on? Use a sarong!
---
It can be used as a sling in an emergency!
---
For the purposes of this post my husband kindly made a sling out of my sarong to illustrate its usefulness if you happen to hurt yourself on holiday. No-one was hurt in the taking of this picture!!! (And excuse the fact it is an awful picture!!!)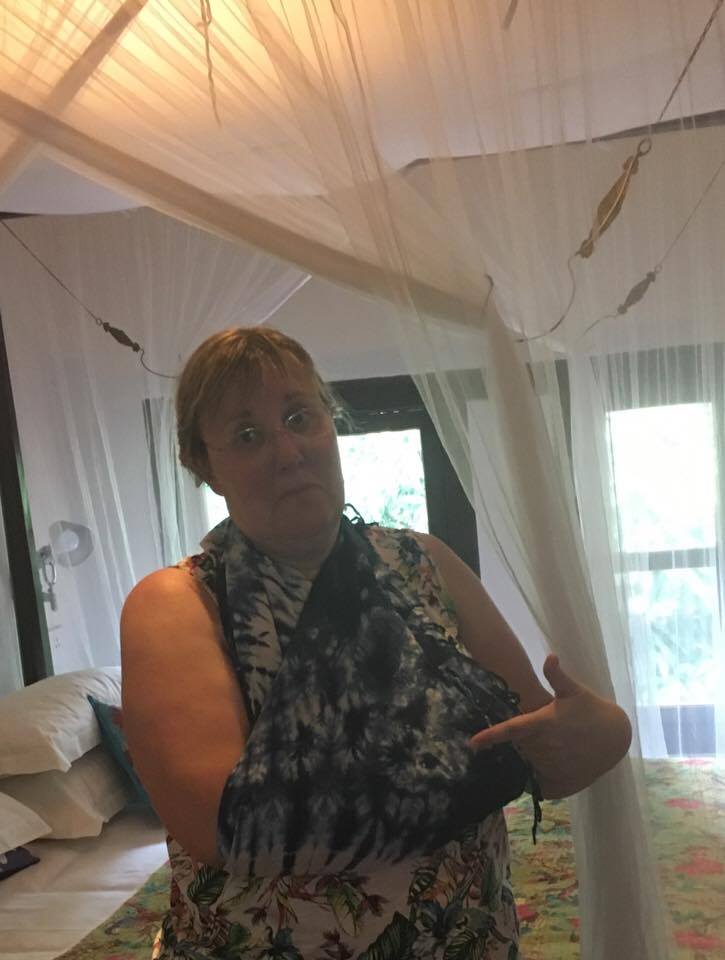 ---
It is a versatile item of clothing and can be worn in lots of ways
---
A skirt, a shawl, a dress, a head covering….so many uses! Protect yourself from the sun or wrap it round your shoulders to keep you warm! As well as being useful sarongs are pretty – I love choosing a new sarong and think I may have to leave room for a few new ones on this trip!
If you want some more ideas of how to tie your sarong into different fashionable items of clothing check out this fabulous post by Alex of My Lifelong Holiday – Summer Fashion 2017
---
 It can be rolled up and used as a pillow
---
Use your sarong as a pillow – that overnight train journey can be made made a little more comfortable by the use of your sarong to rest your head on!
---
So there you go – A sarong is the most versatile item – a skirt, a dress and headscarf….a blanket, a table-cloth, a sheet….a sling…the list goes on and on! Those are my 8 reasons why you can't go wrong with a sarong – what else do you use your sarong for?
If you are looking for fabulous destinations where you can try out all these great uses for your sarong why don't you check out HOLIDAY GEMS – their motto is See It, Explore It, Experience It.  A motto I can totally identify with!
---
Pin it!!! – 8 REASONS WHY YOU CAN'T GO WRONG WITH A SARONG!!
---
8 reasons why you cant go wrong with a sarong
---