If you enjoy jigsaws why not have a go at some online versions. I have chosen some of my favourite photographs from recent travels in the UK.
This selection of online jigsaw puzzles UK edition has a total of 8 puzzles to do.
If you don't finish a jigsaw don't worry as your progress will be saved until you return to the page (so bookmark it) I have found most take me about 30 to 40 minutes to complete. And some are harder than they look!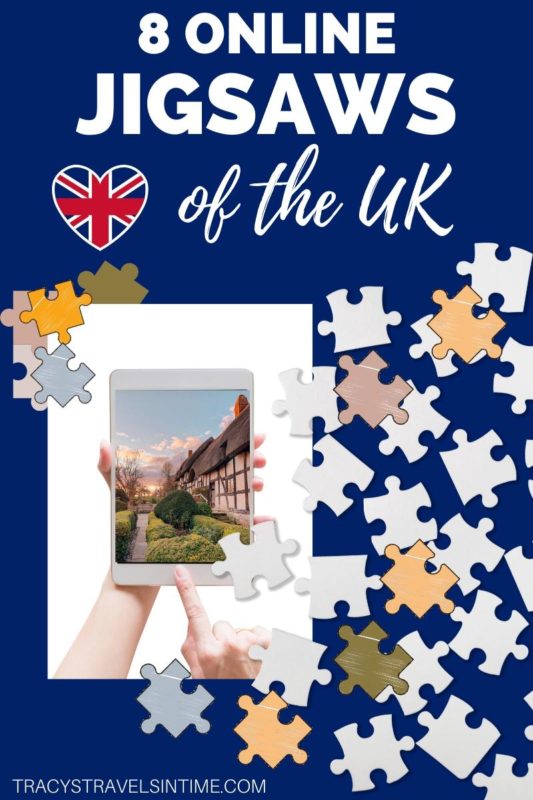 GREYFRIARS BOBBY – EDINBURGH
If you are visiting Edinburgh don't miss the statue of Greyfriars Bobby. This is a memorial to the little dog who sat guarding his owner's grave for 14 years.
Bobby was a Skye Terrier and was buried next to his owner in Greyfriars Kirkyard (where you will also find the grave of Lord Voldemort)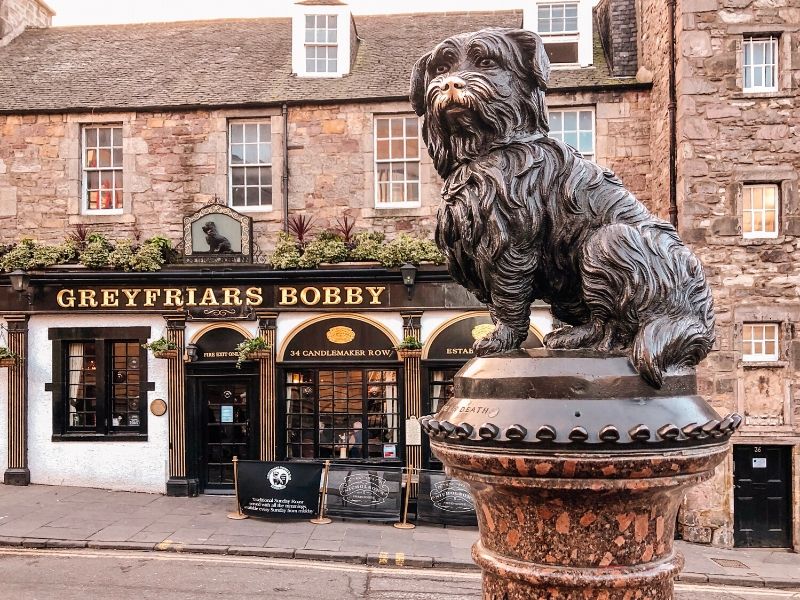 ANNE HATHAWAY'S COTTAGE – STRATFORD UPON AVON
Probably my favourite photo I have ever taken and it was taken as we walked away from the cottage back to the car park.
Stratford upon Avon is located on the edge of the Cotswolds and is definitely worth visiting. The birthplace of William Shakespeare is a very popular tourist destination and features on many UK bucket lists.
The cottage below belonged to Shakespeare's wife Anne Hathaway and is now owned by the Shakespeare Birthplace Trust.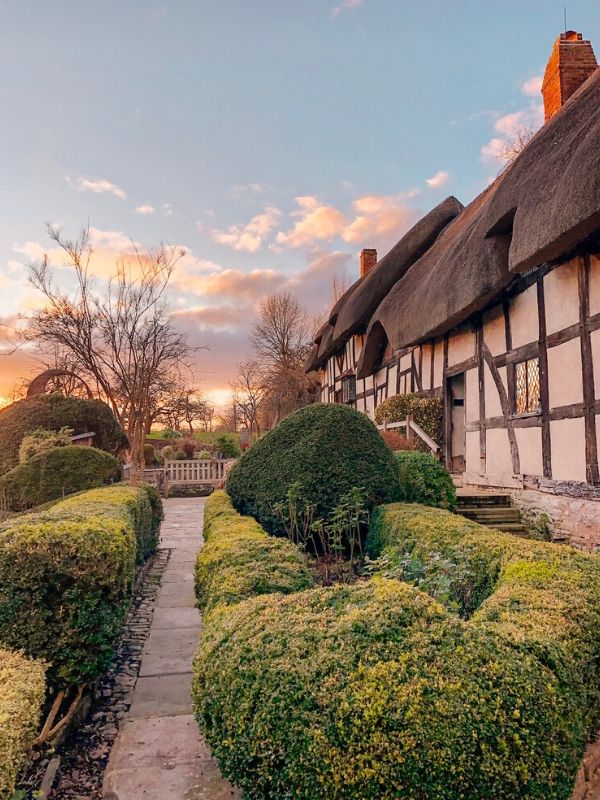 THE WEST HIGHLANDS SCOTLAND
No visit to the West Highlands of Scotland is complete without a trip to the Glenfinnan Viaduct. And if you visit the viaduct head to the visitor centre and the Glenfinnan Monument.
The monument is located at the head of Loch Shiel and commemorates the Jocobite rising of 1745.
And yes you can actually stay in the house in the photo! It is Glenfinnan House – a hotel with a pretty spectacular view!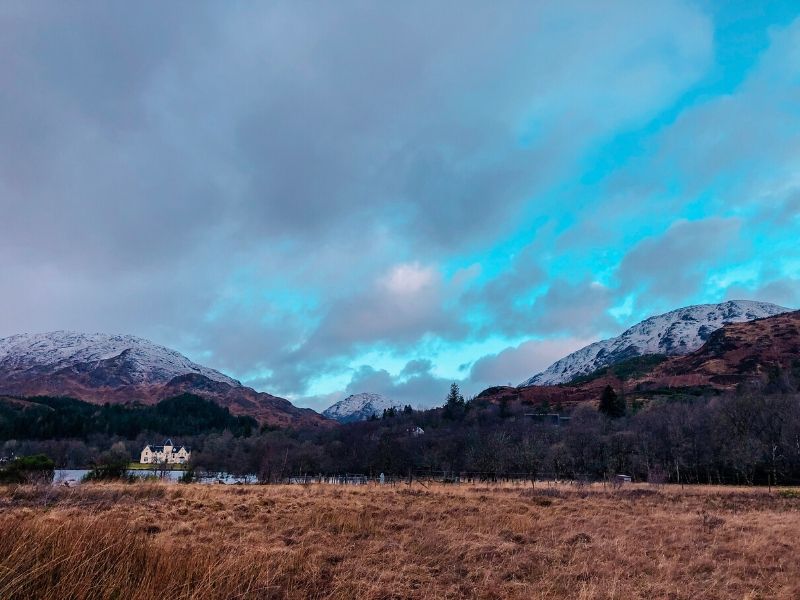 ARLINGTON ROW BIBURY IN THE COTSWOLDS
One of the most iconic images of England is of Arlington Row in Bibury in the Cotswolds. It really is a chocolate box picture!
The cottages are still lived in and date back to the late 14th century!!! Yes they are over 600 years old!
Bibury is just one of the beautiful Cotswold towns and villages I recommend adding into your itinerary. You can even stay in a cosy Cotswold cottage when you visit.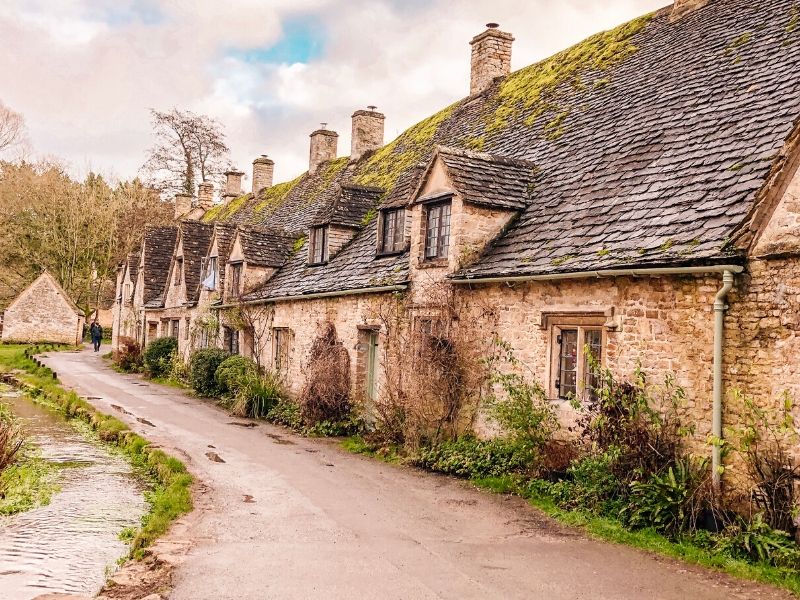 JURASSIC COAST ENGLAND
Visit the beautiful Jurassic coast in southern England and join many others searching for fossils (or just taking the sea air) If you do go looking for fossils make sure you follow the Fossil Collecting code to ensure you follow legal requirements.
The Jurassic Coast is a UNESCO World Heritage Site – one of 32 UNESCO World Heritage Sites in the UK – and a popular destination for families.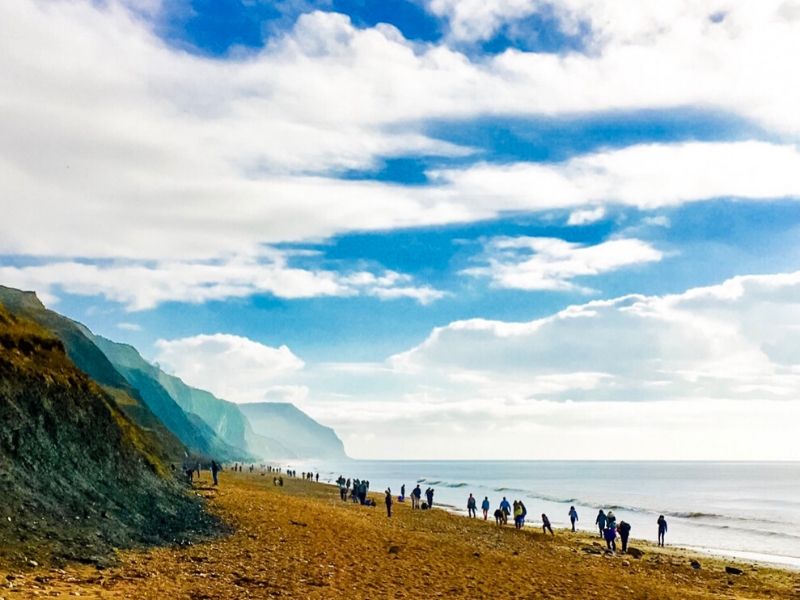 BASLOW IN DERBYSHIRE
We visited Chatsworth House for its annual display of Christmas decorations and stayed in the nearby village of Baslow.
After taking a stroll around (waiting for our booking slot at Chatsworth) I captured this image on the way back to the hotel.
It was a perfect winter's day and although a little chilly the beautiful foliage contrasting with the stone cottages was breathtaking. While in the area don't miss a visit to the village of Bakewell – home of the Bakewell tart!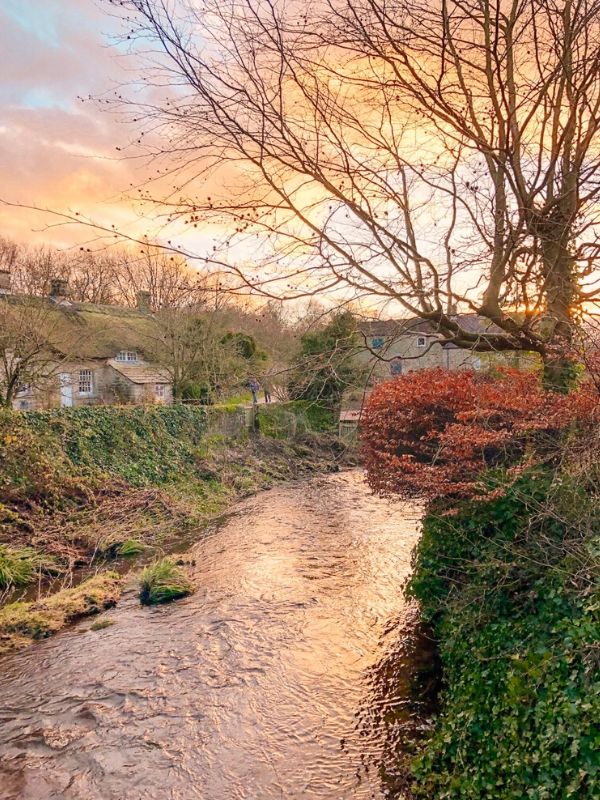 THE MEETING PLACE – ST PANCRAS STATION
If you are heading to Paris on the Eurostar (or arriving from Paris!) you will pass through St Pancras Station. Head to the upper level and enjoy some spectacular architecture and artwork including this sculpture "Meeting Place" by Paul Day.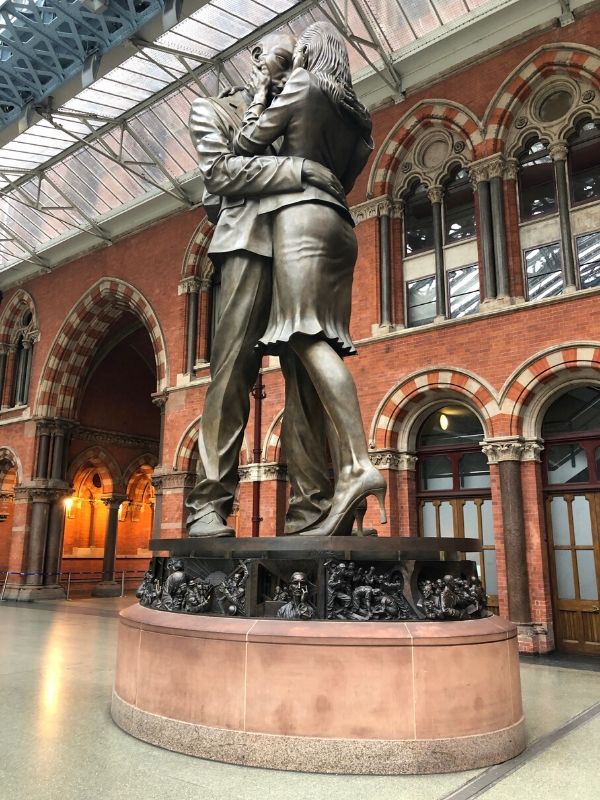 BONSAI TREE AT LIBERTY LONDON
And last but not least this wonderful Bonsai Tree was as beautiful in real life as it is in this photo!
Made from fabric this tree made its debut at Liberty London at Christmas 2019 and was a real hit. The stunning colours were replicated in the decorations across the store.
Shopping at Liberty London is just one my favourite things to do in London! Though with so many wonderful shops and markets it really is a shoppers paradise! )