This post may contain compensated links meaning if you buy through them we get a small commission at no extra cost to you. Please read our disclosure for additional information. As an Amazon Associate, I earn from qualifying purchases.
If you are travelling there are inevitably times when you will want something to do to keep you occupied. Whether this is during downtime after a day exploring or during long flights or train journeys.
I am a huge fan of quizzes and puzzles which is one reason you will find them on my website but I also enjoy relaxing with some coloured pencils and colouring-in. The fairly recent phenomenon of adult colouring-in books seems to have resonated with lots of people if their popularity is anything to go by.
This post combines a love of travel with the enjoyment of relaxing and colouring with some of the best travel colouring books available. Colour in and be inspired by the various destinations covered in these books.
These are ideal gifts for travel lovers too so if you are looking for gift inspiration for the travel lover in your life you will find it in this article. (Just don't forget to buy some coloured pencils to go with them!)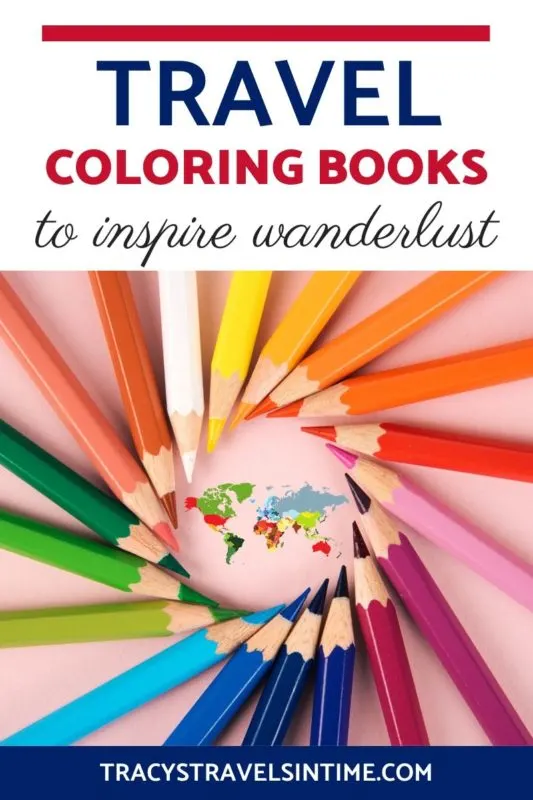 Best Travel Coloring Books to Inspire Wanderlust
Best Travel Coloring Books to Inspire Wanderlust
I am sure some of these colouring books will have provided you with lots of travel inspiration and will make fantastic gifts for yourself or a travel lover.
You may enjoy my other gift guides for travel lovers which include:
More gift guides coming soon!
Happy colouring on your travels.