This post may contain compensated links. Please read our disclaimer for additional information. As an Amazon Associate, I earn from qualifying purchases.
After living in, and working in, Europe on and off for over 35 years I am always asked what are my favourite destinations. Choosing just 20 amazing and beautiful places in Europe to visit was really difficult and I can't imagine how I would choose if I was visiting Europe for the first time! Perhaps a few weeks in Croatia followed by a week or two in Italy…that may be my first choice! But guaranteed wherever you choose to visit in Europe you will have a wonderful time!
If you want to know what I chose for my first 10 fabulous destinations here is the link :
---
MOST BEAUTIFUL PLACES IN EUROPE TO VISIT:
PRAGUE – CZECH REPUBLIC
I love Prague. And winter is my favourite time to visit – it may be cold (read freezing!) but wrap up well and enjoy a stroll across the Charles Bridge over the Vltava river and up to the castle. There is a gorgeous little cafe/gingerbread shop you will pass on your climb so take a break there and warm up with a hot chocolate and a handmade biscuit. (Believe me the smells will tempt you in!)
Don't forget to add a visit to the Klementinum to visit the Baroque Library – the place really takes you back in time. It even inspired my entry into the Lonely Planet's travel writing competition one year!
We visited Prague twice during train journeys around Europe and if you are planning to travel Europe by train definitely include it in your itinerary. Appeals to?
Backpackers, those looking for a city break, train travellers, lovers of Christmas markets, families, couples, honeymooners….the list is endless!
Where to stay?
We stayed at the Grandior Hotel last time we were in Prague. The hotel was very reasonable priced and we paid less for a suite here than anywhere else I have stayed in Europe.
I have written a review of the hotel so you can get more details about our stay. You can also book the Hotel Grandior by clicking this link!
MOST BEAUTIFUL PLACES IN EUROPE TO VISIT:
LAKE BLED – SLOVENIA
I had seen photographs of Lake Bled before we went so I knew it was going to be gorgeous but wow it really is stunning. Surrounded by the Julian Alps on the edge of the Triglar National Park the lake with a perfect little island in the middle reminded me of the fairy tales I read as a child. Does Snow White live in the castle perched high above the lake?
Lake Bled is a short drive from Ljubljana the capital of Slovenia. Ljubljana is called the city of dragons.
No motorised boats are allowed on Lake Bled – get across to the island in the middle by "pletna" a flat bottomed boat. Visit the castle overlooking the lake and enjoy a famous Bled cream cake.
Appeals to?
Those who like places a little off the beaten path. Hikers – so many beautiful walks. Adventure seekers – go paragliding and enjoy the stunning views (I would be silently screaming at the same time but wow it must be pretty spectacular!)
Where to stay?
You can visit Lake Bled from Ljubljana (which is what we did) or stay a little closer if you have the time. For hotels in Ljubljana click this link alternatively if you want to say near the lake click this link!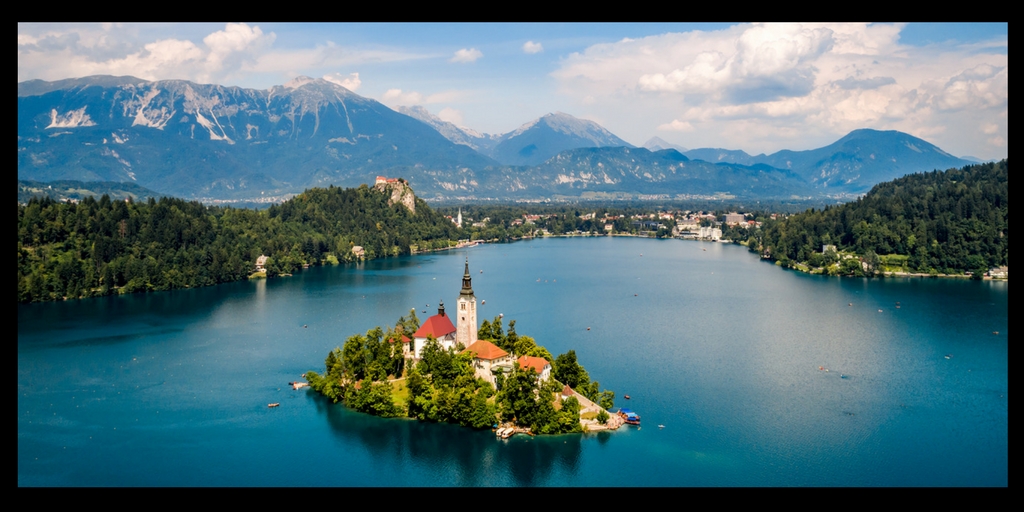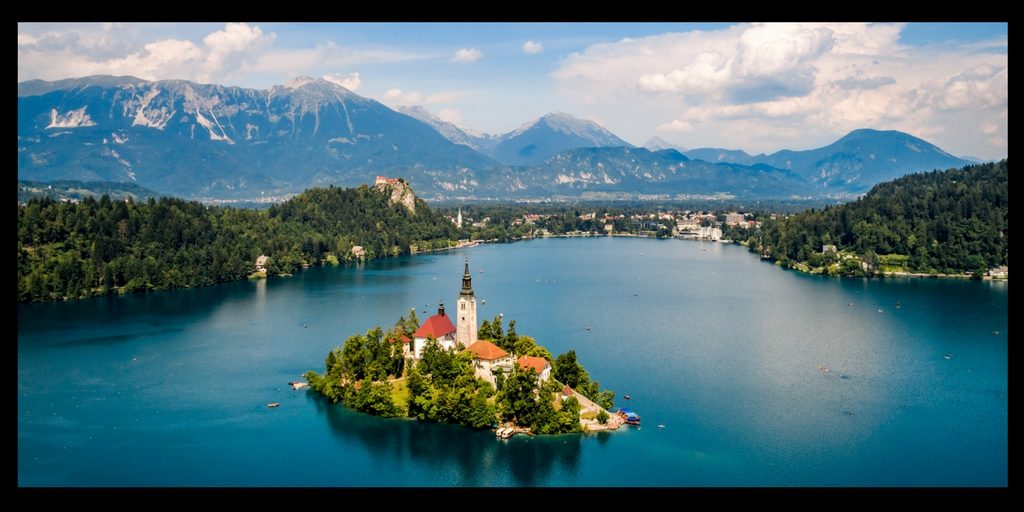 MOST BEAUTIFUL PLACES IN EUROPE TO VISIT:
STRASBOURG – FRANCE
It is years since I last visited Strasbourg yet it has made it onto my list which shows how much I loved this French city. I think of Strasbourg and immediately images of storks nesting on rooftops appear in my mind. Medieval half-timbered buildings and a cultural influences from both France and Germany make Strasbourg a must-visit destination. Stroll through the city stopping along the way for delicious foods such as Flammekueche an Alsatian staple (with cheese, bacon and onion toppings on a pizza like base it sounds scrumptious!)
Appeals to?
Francophiles. Those who voted no to Brexit! (It is the seat of the European parliament!) Foodies.
Where to stay?
I was living in Switzerland when I took a day trip by train to visit Strasbourg. If you are staying in the city there are many options for accommodation – check out available hotels here!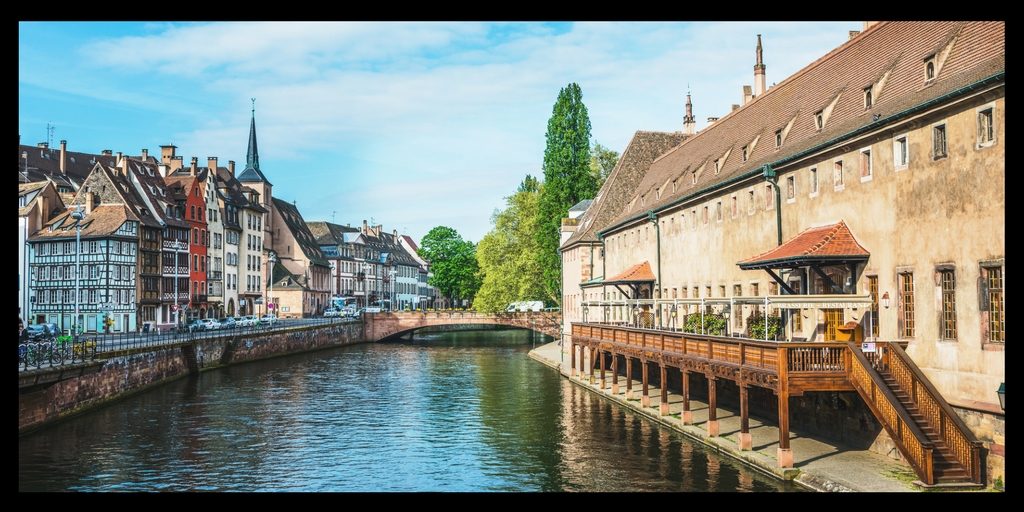 MOST BEAUTIFUL PLACES IN EUROPE TO VISIT:
KOTOR – MONTENEGRO
If you are a regular cruise goer then Kotor Bay and the delights of the world heritage listed city of Kotor will no doubt have been on your itinerary at some point. We visited when we were in Dubrovnik as a day trip from neighbouring Croatia is very easy to organise. Kotor Bay reminded me of the Norwegian fjords (and the water wasn't much warmer) with small towns and villages nestled at the foot of mountains and the still waters of the bay lapping at their doors.
Wander the streets of Kotor and spot the old palaces inhabited by families in times past. Surrounded by mountains and fortifications Kotor at the end of the Bay defended itself successfully from invading forces over the centuries.  Unfortunately not from the invasion of large cruise liners – if you can try to visit when they aren't in port as the small alleys of Kotor may feel a little crowded.
 Appeals to? 
Those seeking somewhere different – a little off the main tourist drags in Europe. Millionaires with boats to match their bank balance. And day trippers and cruise ship tourists who wish that they could stay just a little longer.
 Where to stay?
Stay in Dubrovnik and pop across the border!

MOST BEAUTIFUL PLACES IN EUROPE TO VISIT:
GORDES – FRANCE
Who can resist the lure of Provence? I would rather spend my time soaking in the warm summer sun in the south of France then battling tourists and scammers in the capital. Gordes has been consistently voted as one of the most beautiful villages in France. Home to artists and movie stars who enjoy enviable views of the hills of the Luberon it is enough to inspire one to start planning a year in Provence! Or at the very least a few weeks!
Appeals to?
Honeymooners. Retirees. Francophiles searching for their own little bit of heaven in Provence. And of course those of us who remember fondly the writings of the late Peter Mayle. I can think of worse places to live out my golden years!
Where to stay?
So many wonderful Provencal villages to choose from. I recommend the neighbouring Fontaine-du-Vaucluse. Base yourself there and spend days exploring towns such as Gordes and Rousillon. Visit the world heritage listed Pont du Gard and enjoy local produce at the markets (held on Tuesdays in Gordes). I can almost smell the lavender.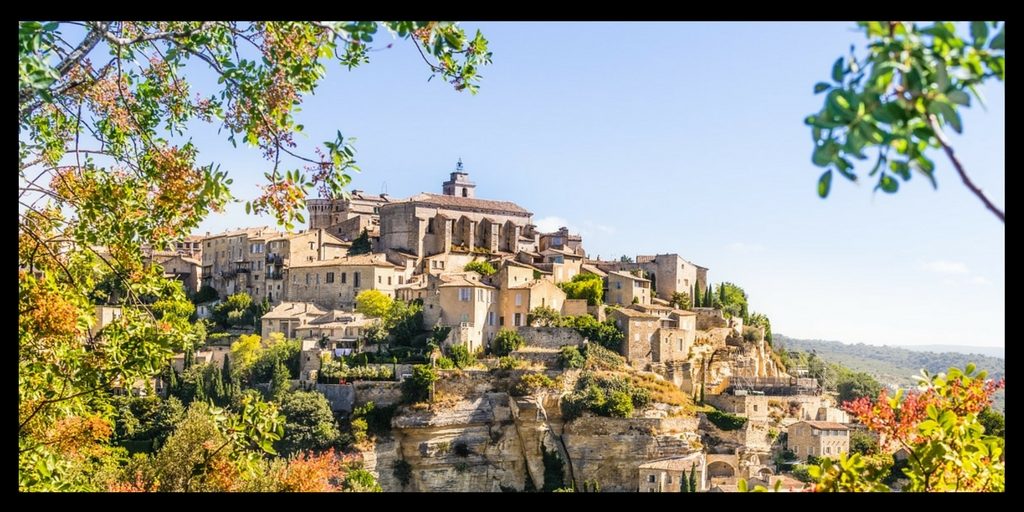 MOST BEAUTIFUL PLACES IN EUROPE TO VISIT:
BARCELONA – SPAIN
Gaudí Gaudí Gaudí. That is why I love Barcelona.  Why can resist the wonderful creations of Antoni Gaudí (1852 -1926). From Parque Güell to Casa Batlló to one of the most remarkable buildings in the world La Sagrada Familia the legacy of Gaudí is everywhere.
Recognised by UNESCO and listed in 1984 Barcelona is home to 7 buildings by Gaudi – Parque Güell; Palacio Güell; Casa Mila; Casa Vicens; Gaudí's work on the Nativity façade and Crypt of La Sagrada Familia; Casa Batlló; Crypt in Colonia Güell.
Gaudí's unfinished church La Sagrada Familia began its construction in 1882 and now 136 years later is commencing its final phase (nearly 100 years after his death!)
Appeals to?
Art lovers. Football fans (according to my husband) City break lovers.
Where to stay?
We stayed near Las Ramblas the 1.2 km street along which every visitor to Barcelona inevitably walks!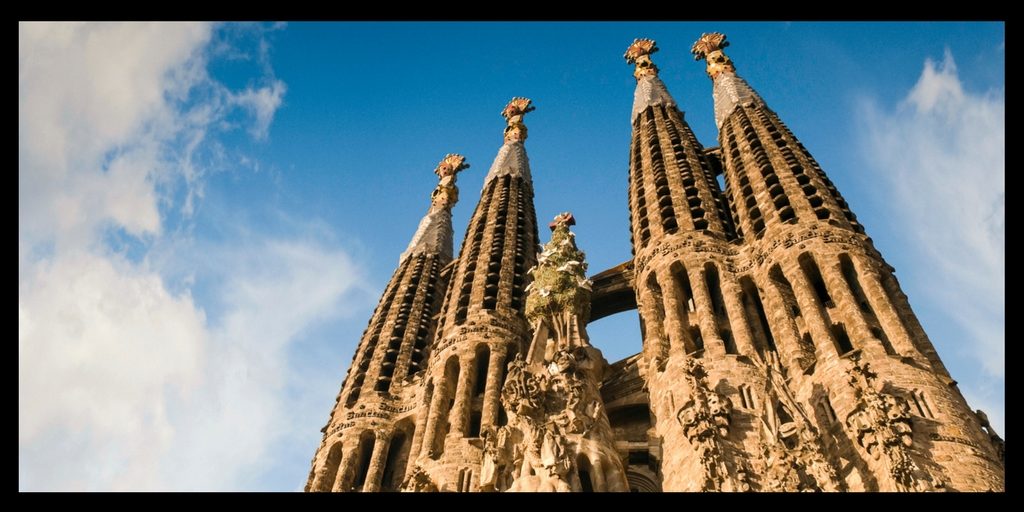 MOST BEAUTIFUL PLACES IN EUROPE TO VISIT:
LUCERNE SWITZERLAND
There are so many wonderful cities in Switzerland to choose from but Lucerne really is a gem – a beautiful lake, imposing and stunning mountains, a lion and a medieval bridge.
Stroll the shores of the lake, window shop for Swiss watches and cuckoo clocks then hop on a boat and sit back and enjoy the views of Mt Pilatus.  Take a day trip up the mountain itself and hike through Swiss mountain pastures. Take in that wonderful fresh air and listen out for the chime of bells hanging around the necks of cattle grazing on the green meadows.
 Appeals to?
Mountain and nature lovers, tourists on a whistle-stop tour of Europe, the rich and famous (Audrey Hepburn had a house on the lake), hikers, those wishing to explore more of Switzerland as it is a great place to base yourself.
Where to stay?
Switzerland is never an economy option so be prepared to budget for that wonderful view over Lake Lucerne. 
MOST BEAUTIFUL PLACES IN EUROPE TO VISIT:
AMSTERDAM – THE NETHERLANDS
Stuffed with museums, restaurants and cafes as well as a great art and cultural scene Amsterdam is a popular destination for visitors from around the world. Watch out for bicycles as you stroll the canals – the cyclist is king in Amsterdam and you will be amazed at the speed at which people hurtle past you (many with no brakes either!)
Famous for its coffee-shops and red light district Amsterdam has something to appeal to everyone. Enjoy the flower markets and beautiful tulips. Visit the Rijksmuseum filled with artworks by Dutch artists such as Rembrandt, Vermeer and Van Gogh.
Appeals to?
Couples, families, city-trippers, foodies, culture lovers.
 Where to stay?
Near a canal! The houses are narrow and steep and may not have a lift so double check if that is vital for you. But there are loads of great options in Amsterdam!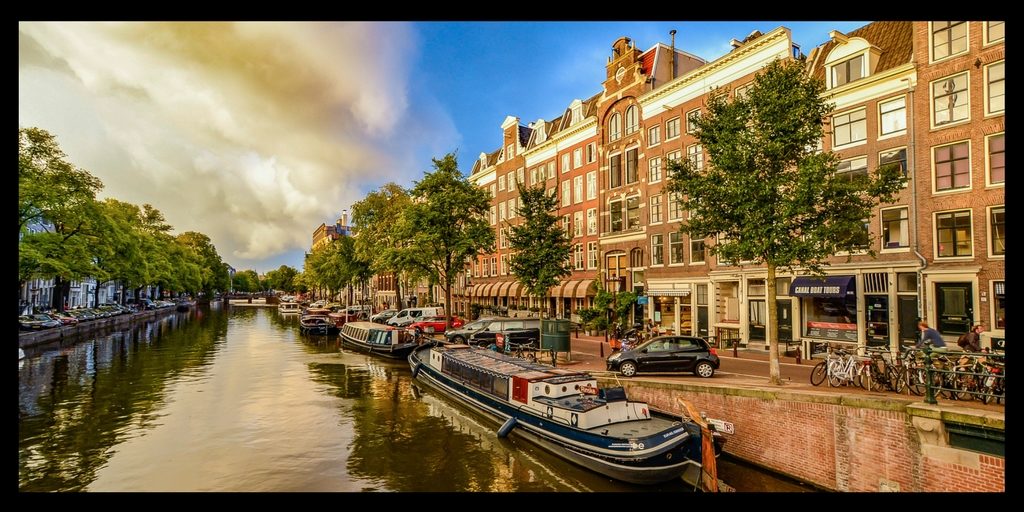 MOST BEAUTIFUL PLACES IN EUROPE TO VISIT:
BRIGHTON – ENGLAND
On the south coast of England Brighton is only a short train ride from London. Known for its nightlife, arts scene, shopping and festivals Brighton is the perfect day trip. Visit the Royal Pavilion which was once a residence of King George IV. It is an eye-opener with its ornate designs and opulent decor. Once visited never forgotten!
Stroll though the lanes and stop for a coffee and people-watch.
Appeals to?
Day-trippers, art lovers, students, foodies, families – everyone loves Brighton!
Where to stay?
Loads of options in Brighton – enjoy the legendary nightlife and spend the night in one of the cities many hotels.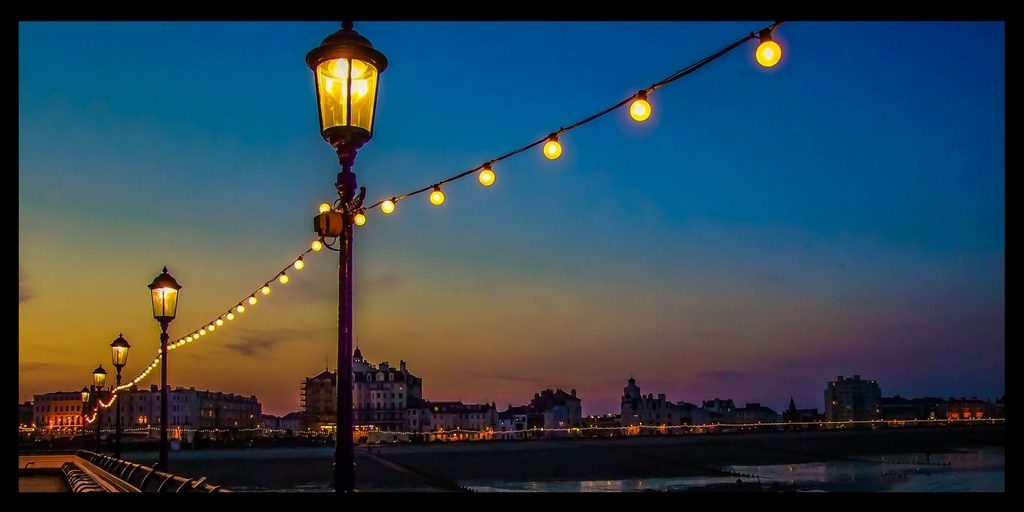 MOST BEAUTIFUL PLACES IN EUROPE TO VISIT:
THE AMALFI COAST
Italy once again appears on my list. Such a beautiful country it is hard to narrow down my top choices!
The Amalfi Coast is a 50 km stretch of coastline situated along the southern edge of Italy's Sorrentine Peninsula. With its narrow roads winding along steep hillsides on one side and sheer clifftop drops to the sea below on the other the Amalfi Coast is a beautiful holiday destination.
Stay in some of the wonderful villages such as Amalfi, Minori or Maiori surrounded by terraced vineyards and lemon trees. Enjoy Italian cuisine – a large bowl of pasta with an aperitif of Limoncello, relax and enjoy the views.
Appeals to?
Those seeking a luxury destination. Families, honeymooners, couples.
Where to stay?
We hired a villa for a week when we stayed though there are some beautiful hotels too. I would stay in one of the smaller villages such as Minori as Amalfi can get incredibly busy in summer!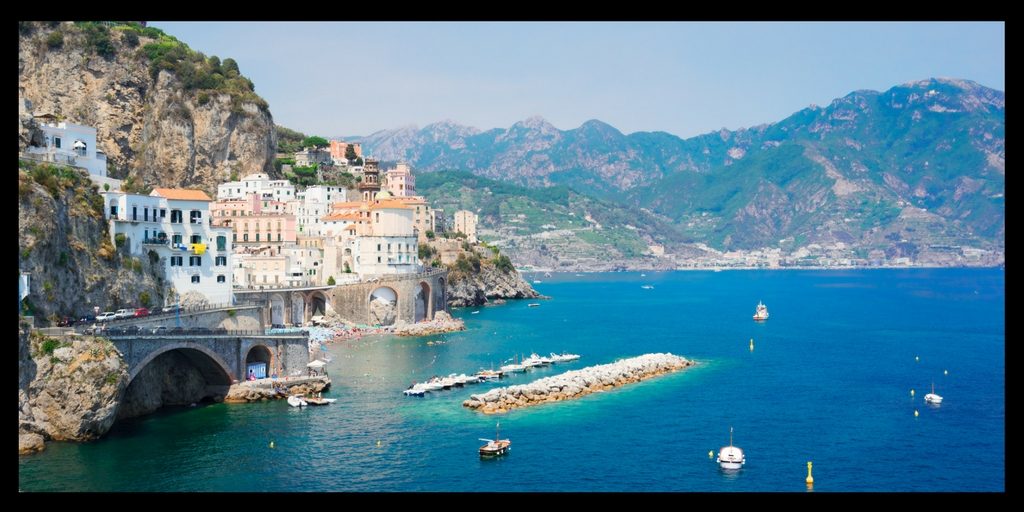 ---
BOOK YOUR HOTEL STAY IN EUROPE HERE!
---
---
Do you agree with my top 20 places in Europe? I have only added in places I have actually visited so would love to know your recommendations too! Let me know in the comments below! 
PIN FOR LATER!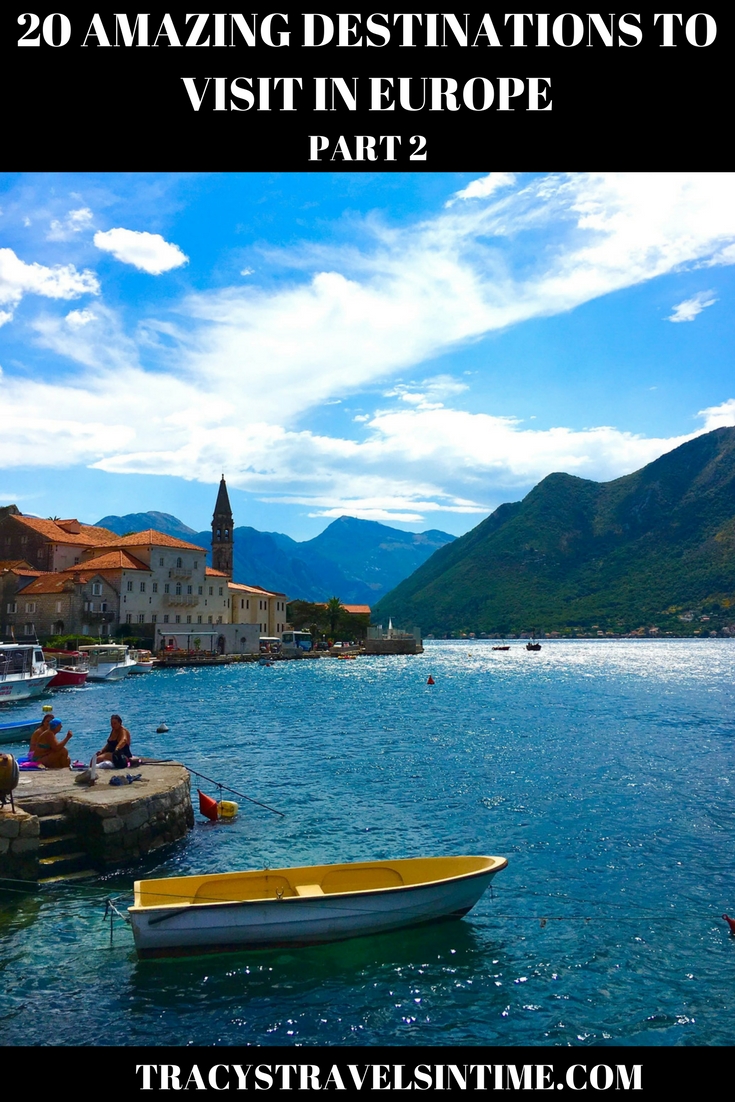 YOU MAY ENJOY THESE POSTS TOO!
CLICK FOR EXCLUSIVE ACCESS TO MY RESOURCE LIBRARY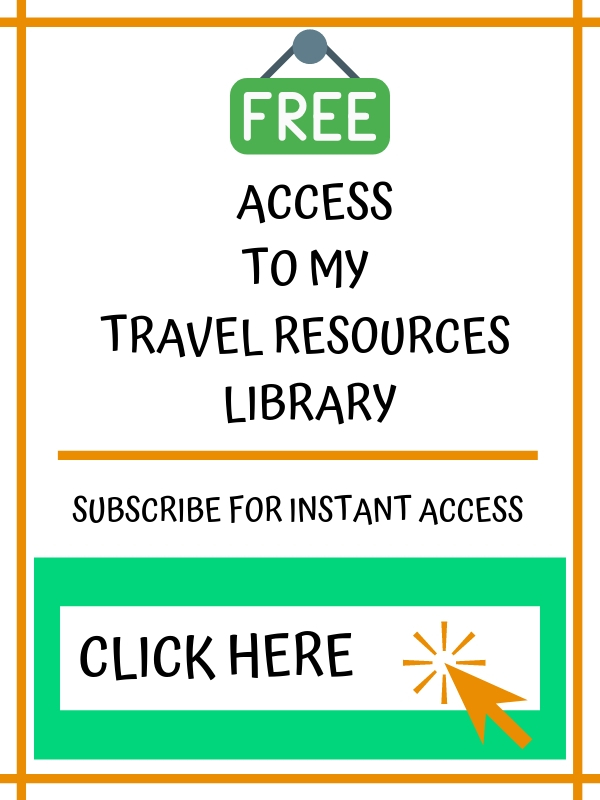 ---
---
This post may contain compensated links. Please read our disclaimer for additional information. As an Amazon Associate, I earn from qualifying purchases.