This post may contain compensated links. Please read our disclaimer for additional information. As an Amazon Associate, I earn from qualifying purchases.
Friends and family often ask me for the best destinations in Europe to visit. Having spent 33 years living and travelling the continent there are so many amazing destinations in Europe that it was difficult to choose my top 20.
Some of the European destinations I have chosen are of historical significance, some are UNESCO World Heritage sites and all of them are beautiful. Some of my choices of best destinations in Europe you may not have heard of but these are the destinations that would make up my recommended bucket list for Europe!
This post will cover my first 10. Apart from the top 3 are in no particular order of preference!
I have included suggested places to stay as well as who each destination will appeal to!
---
BEST DESTINATIONS IN EUROPE: SPLIT – CROATIA
---
Before I had visited Split in Croatia Rome was my favourite city in Europe. Split toppled it from its perch and it is a city I would add to any European travel itinerary. The 1600 year-old Diocletian's Palace is simply breathtaking and the fact that this is at the heart of city still occupied today makes it so special. Spit is also an excellent city to base yourself for trips throughout Croatia.
Appeals to?
History lovers. Those looking for a great city mini-break. Fans of Game of Thrones.
Where to stay?
Within the grounds of the Palace! Don't stay outside it as you will miss part of the magic of this city. Wandering the labyrinth of streets in the balmy summer evenings will ensure you fall in love with for me the most unique of cities.
We stayed at the Apartments Kaleta which I can highly recommend. They are located in the old town and are perfect for couples. Well furnished and well equipped we throughly enjoyed our time there.
CLICK HERE FOR UP-TO-DATE PRICES AT THE APARTMENTS KALETA.
Alternatively click here for a list of hotels available in Split Old Town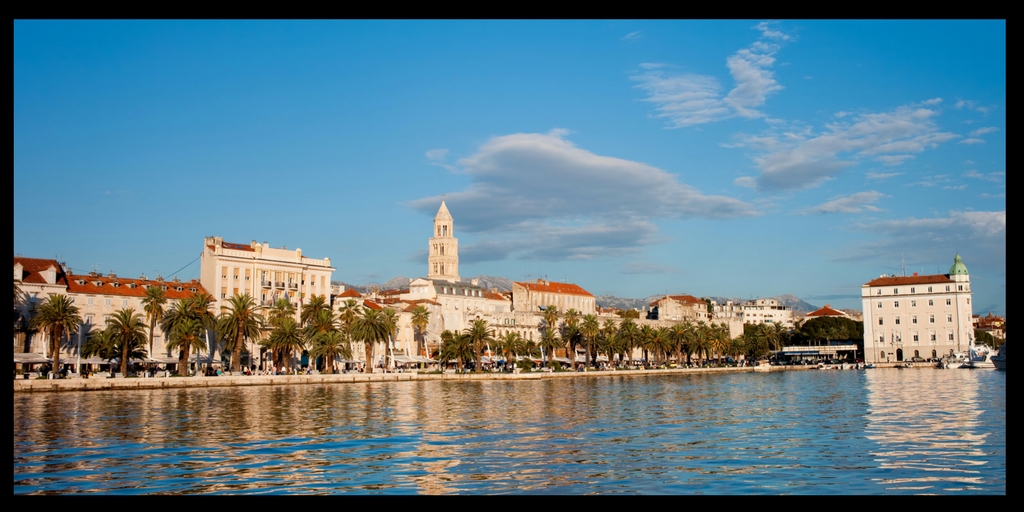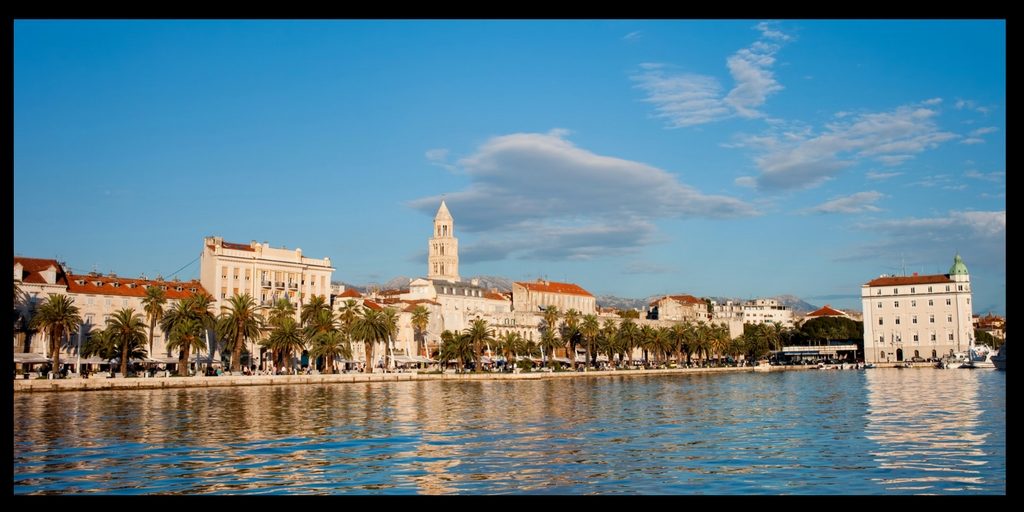 ---
BEST DESTINATIONS IN EUROPE: ROME – ITALY
---
It stays in second place on my list because Rome for me has it all – history, beauty, ambiance, great food and a great climate. If you visit Rome you also have the added opportunity of seeing the Vatican City.
When I plan holiday itineraries for Italy Rome invariably ends up in there somewhere. Attractions in Rome include the Coliseum, the Roman Forum and the Pantheon.
Appeals to?
Everyone! But if you are interested in history/art/architecture this a must-visit city. Great city for a mini-break.
Where to stay?
I highly recommend staying around the Piazza Navona. The atmosphere is fantastic and it is an easy stroll to most sights from there!
We stayed at the Locanda Navona which was a great mid-range hotel in the heart of Navona. We were within walking distance of the Vatican City, the Pantheon, the Roman Forum and Spanish Steps. There are also great restaurants in this area and it has to be the best place to be in the evenings.
CLICK HERE FOR UP-TO-DATE PRICES AT THE LOCANDA NAVONA
 Alternatively check out other hotels available to book in the Navona area.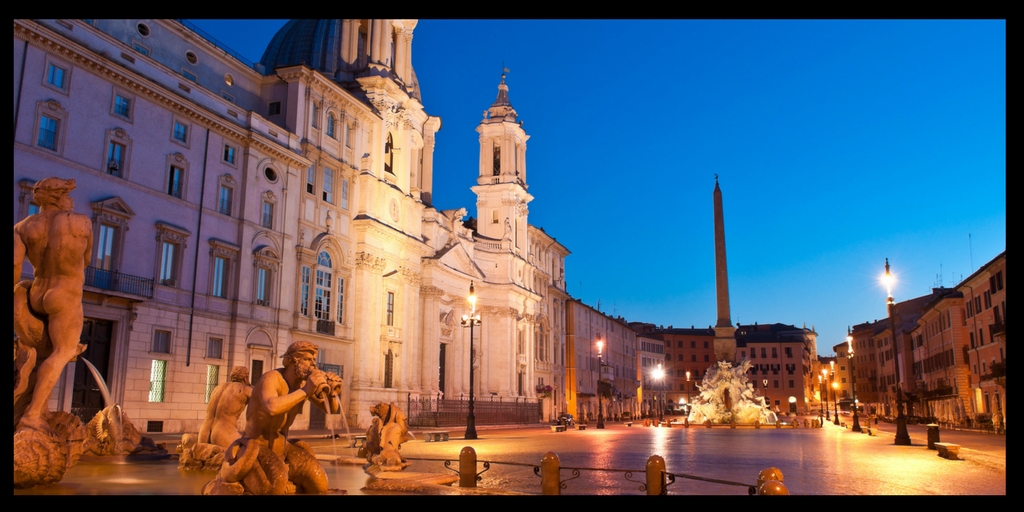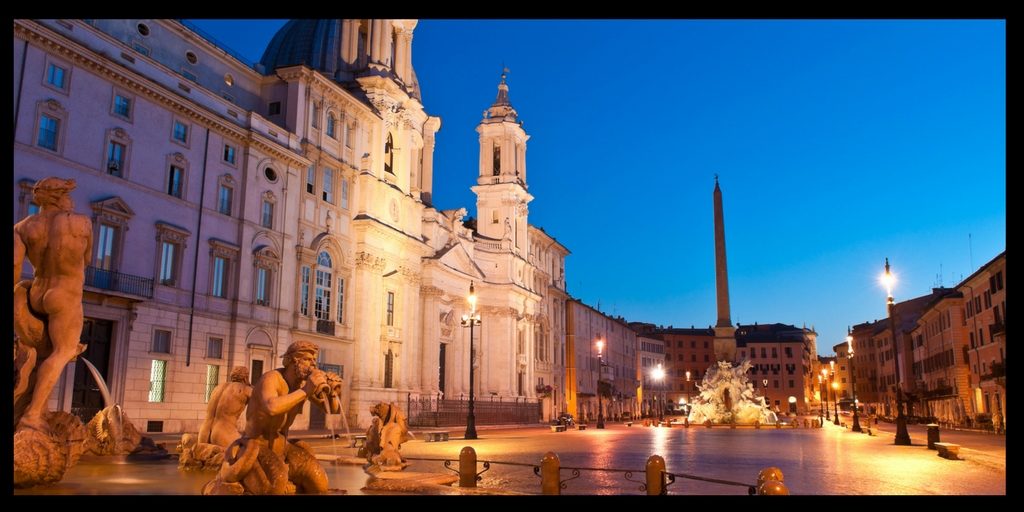 ---
BEST DESTINATIONS IN EUROPE: VALLETTA – MALTA
---
Valletta , the European city of culture for 2018,  is the capital of my favourite country in Europe – Malta. Valletta is an impressive city with the biggest natural harbour in Europe. The Republic of Malta actually consists of a number of islands – Malta being the largest. Gozo with its capital Victoria is a greener, smaller more lush version of Malta. Comino, home to the Blue Lagoon, should not be missed – spend a day swimming and relaxing in the crystal blue waters of the Mediterranean Sea!
Appeals to?
History lovers, sun-lovers, scuba divers, families – Malta as a destination has something to appeal to everyone!
Where to stay?
We always stay in Mellieha in the north of the island. Public transport is good so getting to and from Valletta is relatively easy and inexpensive. There are a number of great hotels to suit all budgets in both Valletta and Mellieha which you can book through this link!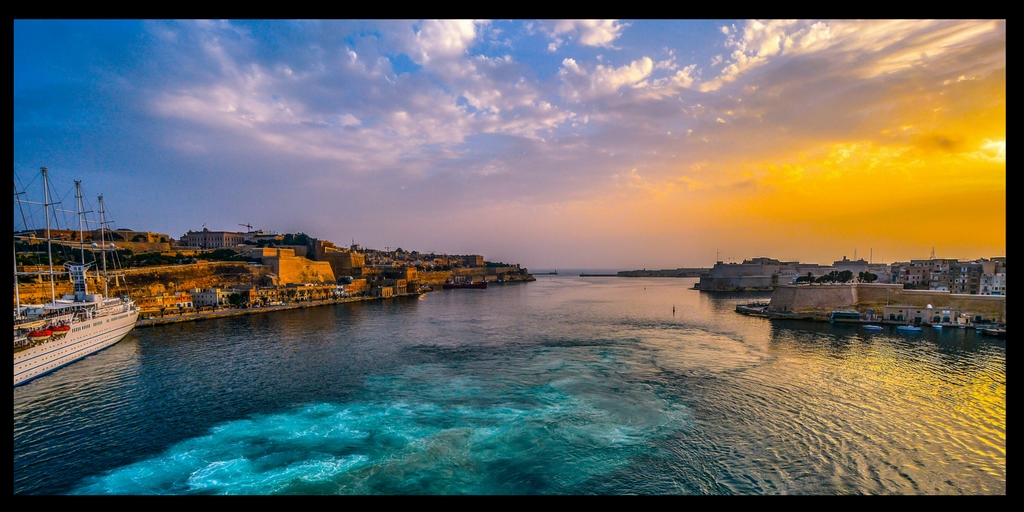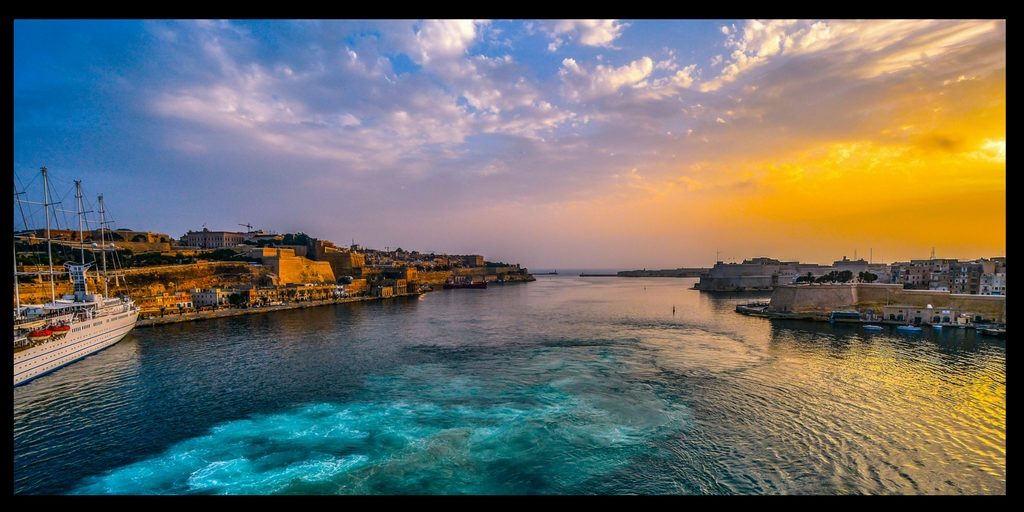 ---
BERLIN – GERMANY
We only recently visited Berlin and I immediately questioned why we had not been before. An interesting city with a history in the last 100 years probably unequalled by any other in the world. The headquarters of Nazi Germany became a divided city which symbolised the Cold War until the fall of the Berlin Wall which symbolically and physically divided the city until 1989.
Berlin has a vibrant arts scene and is a hip city with a very open outlook on life.
Appeals to?
The artsy and hip looking for a cool hangout. History and culture lovers. Great weekend break destination.
Where to stay?
Depends what you are looking for when visiting. We stayed near the main Berlin train station as we were travelling by train across a few major cities.
If you are planning to travel by train I would recommend staying close to the station particularly if you have early connections!
We stayed at Motel One Hauptbahnhof which is a competitively priced hotel in a great location (it was a short walk to the Brandenberg Gate from the hotel).
CLICK HERE FOR UP-TO-DATE PRICES AT MOTEL ONE HAUPTBAHNHOF IN BERLIN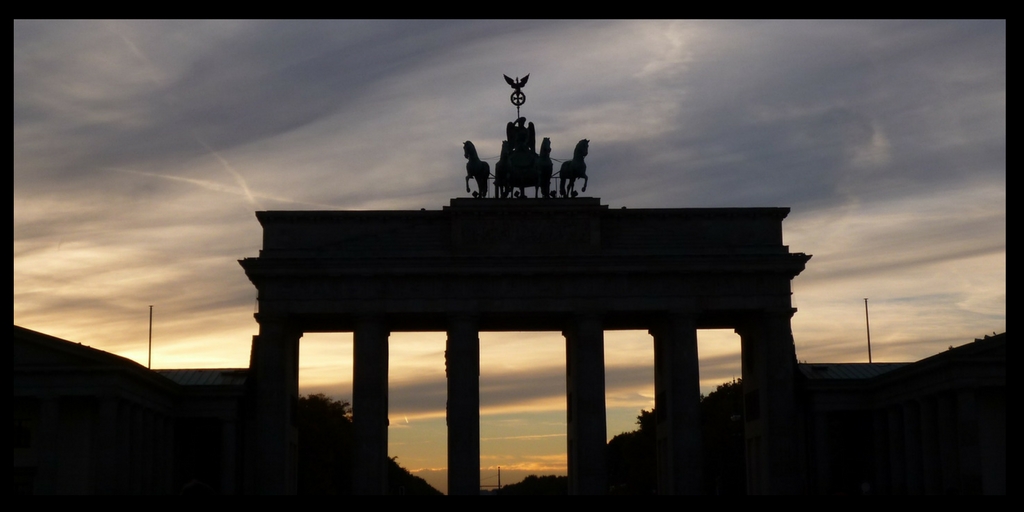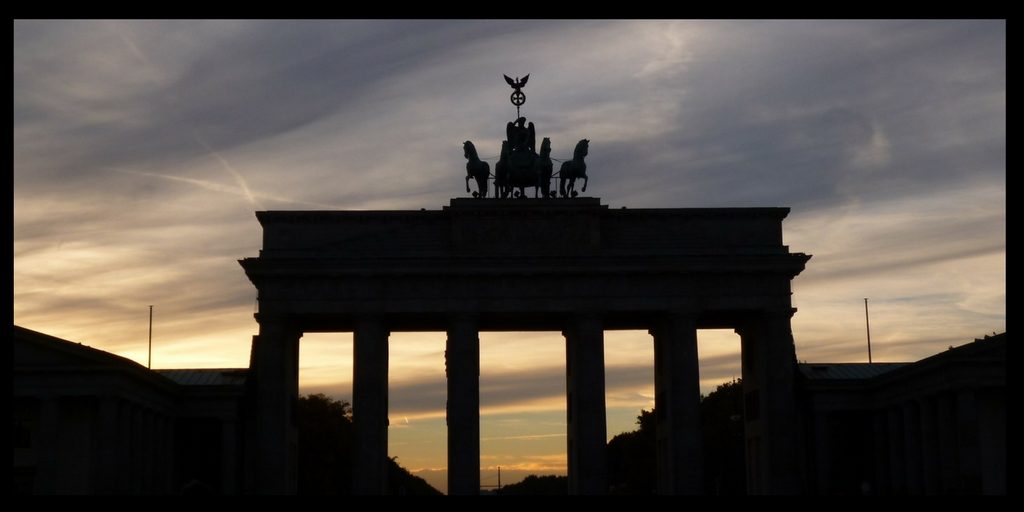 BEST DESTINATIONS IN EUROPE: COPENHAGEN – DENMARK
Wonderful wonderful Copenhagen could not be missed off the list even if I nearly froze when we visited. A charming city – lots to see and do (and eat). I really love Denmark and I think Copenhagen is a very special city – describe it in 3 words….mmm… impossible!
Copenhagen is not cheap (which of the Scandinavian countries are?) so be prepared for a hit to the pocket but it is worth it.
Appeals to?
Those wanting to experience a bit of hygge. Great destination for foodies and also for that city-break!
Where to stay?
We stayed slightly out of the centre nearer the airport at the very beautiful Hotel Bella Sky. This did mean a train journey at the end of the day but the hotel was fantastic.
CLICK HERE FOR UP-TO-DATE PRICES AT THE HOTEL BELLA SKY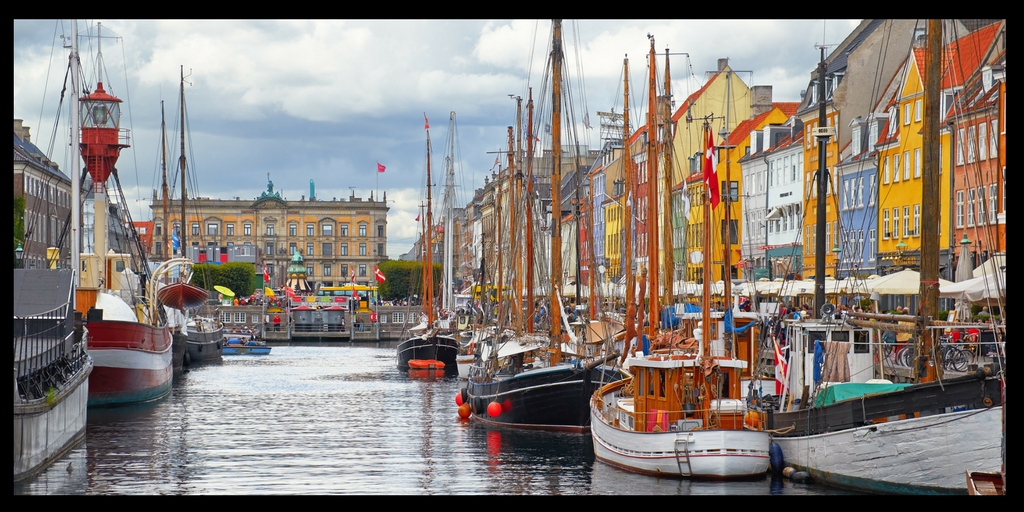 BUDAPEST – HUNGARY
Budapest in Hungary is on my list as it was one of the first countries we visited when we were backpacking around Europe. On one side of the river is the hilly Buda while the flat Pest is on the opposite bank!
Take a trip on the trams but make sure to get off at your stop. We ended up travelling quite a distance before jumping off and retracing our steps.
Appeals to?
Those looking for an affordable budget destination.
Where to stay?
If you are looking for accommodation in Budapest there are lots of options to choose from – click here to book!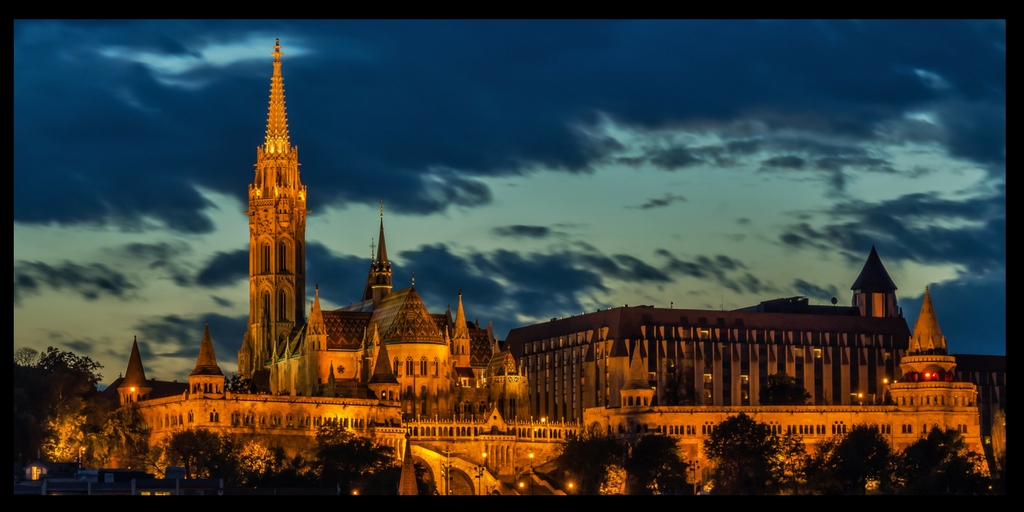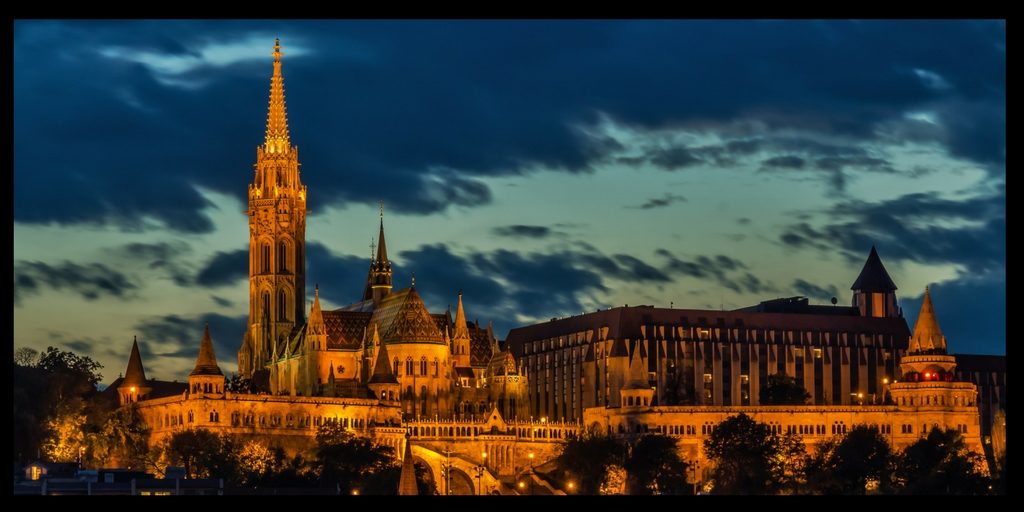 BEST DESTINATIONS IN EUROPE: SALZBURG – AUSTRIA
Salzburg is another city which we included on a backpacking trip around Europe and for me is the loveliest city in Austria. I have been to Vienna but to be honest it wasn't somewhere that I was overly impressed with. Salzburg is surrounded by mountains and was the birthplace of Mozart!
Appeals to?
Classical music lovers! Those seeking an alternative to Vienna.
Where to stay?
We stayed in a Best Western with a lovely restaurant next door. You can book that hotel by clicking this link!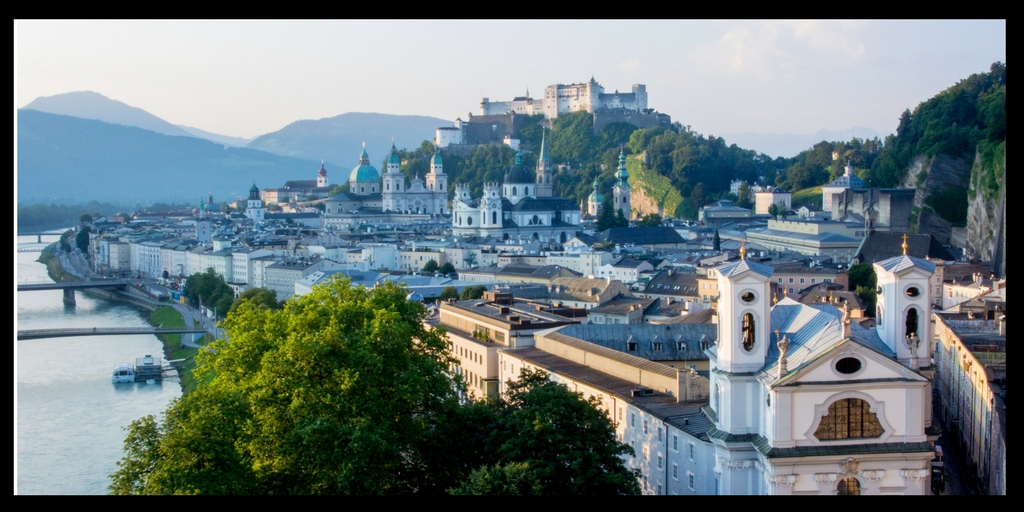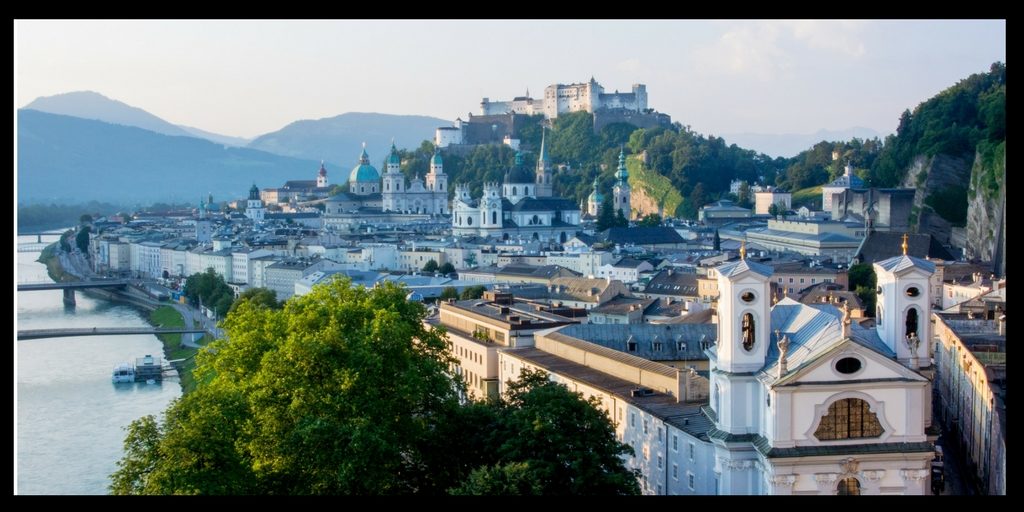 BEST DESTINATIONS IN EUROPE: SARLAT – FRANCE
The Dordogne is one of my favourite destination areas in France. Sarlat-la-Caneda is a beautiful town in the Dordogne and one we loved so much we returned 2 summers in a row.
Sarlat is a a beautiful medieval city with heaps of character. Stroll through its cobbled streets and stop for a cold beer and a croque monsieur and watch the world go by. There are markets to peruse as well and some lovely restaurants to try. Read more about Sarlat from the tourist board.
If you are staying in the area there are many other pretty towns and villages to visit such as La Roque Gageac. If you enjoy wine visit some of the local vineyards. There are also many hikes to do in the area or if messing around on the river is more your thing then hire a kayak and spend a day enjoying the sites along the riverbank as you meander downstream.
Appeals to?
Families. Food and wine lovers. Outdoor adventurers.
Where to stay?
Sarlat can be very busy in the height of summer so I would recommend looking for a gîte a little further away and then into the city. We stayed in Cénac et Saint Julien which is a beautiful little village but has the main things you need – a small supermarket and a bakery! You can't beat freshly made croissants for breakfast!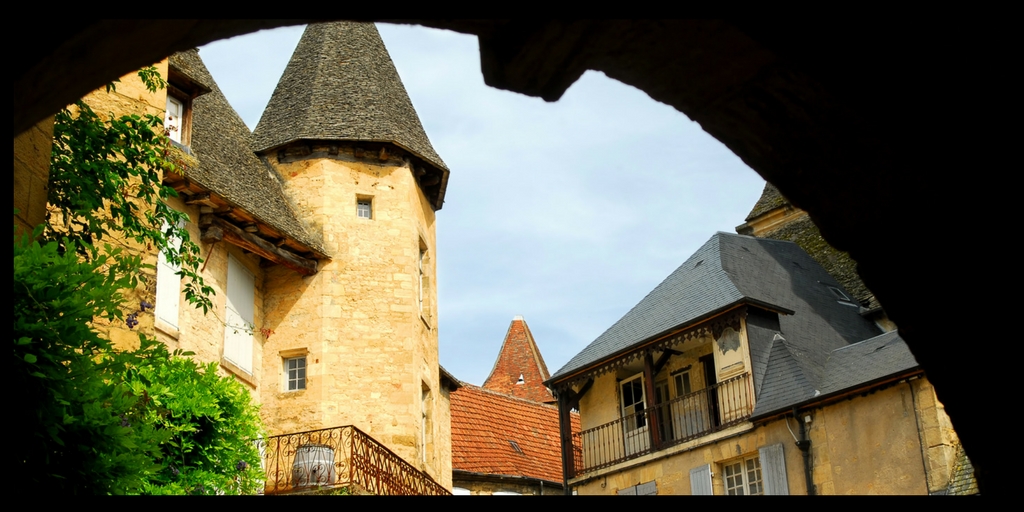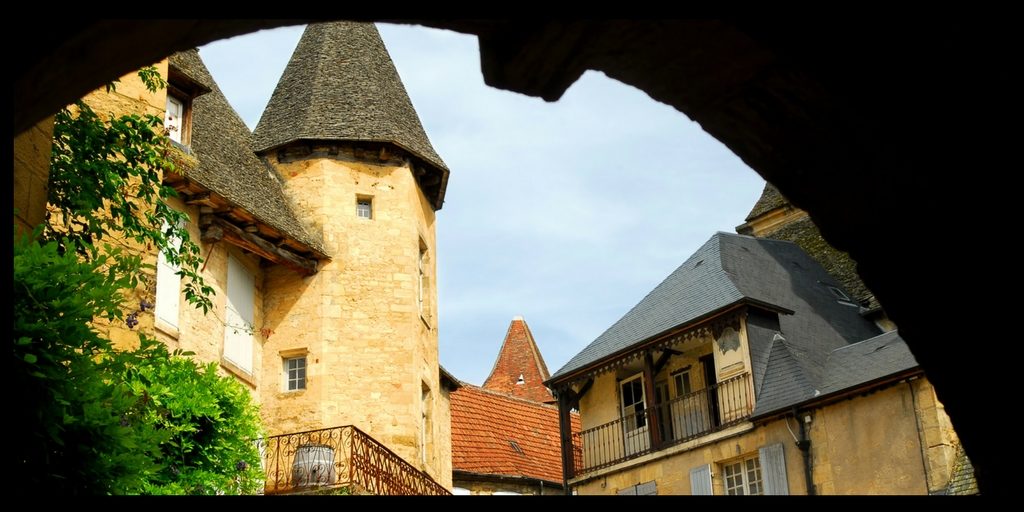 BEST DESTINATIONS IN EUROPE: LAERDAL – NORWAY
I love Norway and first visited aged 11 to ski in Voss. I never forgot the sheer beauty around me. When my husband was offered a work placement there I was so excited to be able to return.
Laerdal may not be somewhere you have heard of – Oslo, Bergen and Tromso usually come to mind when thinking about a trip to Norway. Laerdal is an adventure in itself to get to! A flight into Bergen then a 4 hour coach journey through some of the most magnificent scenery in the world.
You also have to drive through the famous Laerdal Tunnel the longest road tunnel in Europe. The tunnel is a 24.51-kilometre-long road tunnel which connects Lærdal and Aurland in Sogn og Fjordane. That in itself is an experience!
Situated at the end of the UNESCO World Heritage Site of Sognefjorden, Lærdal not only features unique wooden houses in Lærdalsøyri but also Norway's best preserved stave church, Borgund.
Appeals to?
Adventurous souls looking for something different! Outdoor activity lovers – lots of fishing and hiking to be had here. In winter cross country skiing is an option.
Where to stay?
I would stay in Laerdal – we had a wonderful log cabin! It isn't far to catch the bus or drive to Gudvangen to catch the ferry along the fjord to Flam. From there you can take the famous
Flam railway.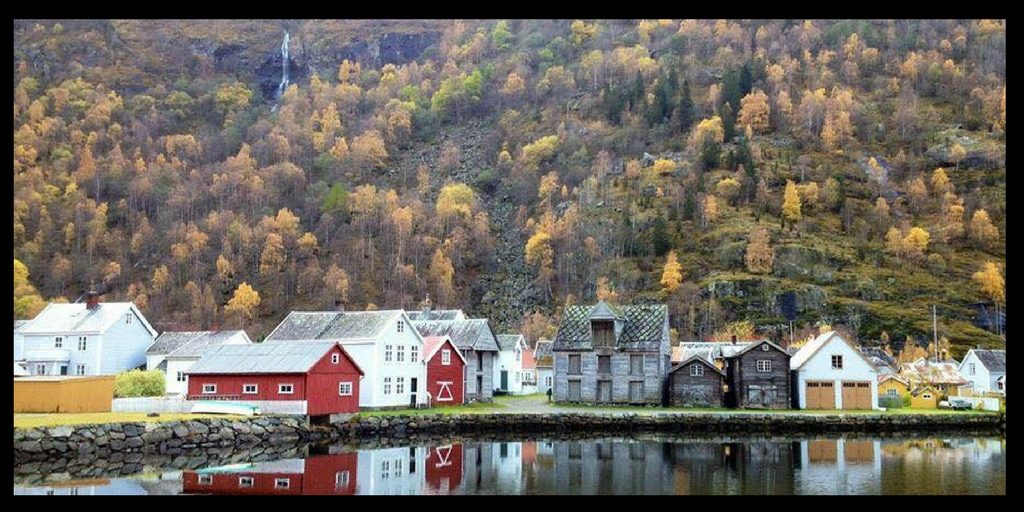 BEST DESTINATIONS IN EUROPE: VENICE – ITALY
I am adding a second city in Italy as one of my must-visit destinations in Europe. The first time you see the Grand Canal in Venice is a memory that lasts forever. I have been 5 times and I never get tired of that first view. It is such a unique city to visit and attracts so many visitors that its attraction could now be its downfall. Attempts to limit cruise ships who regurgitate huge numbers of passengers on a daily basis will surely help.
Appeals to?
Everyone! Its Venice! And it is a great destination for romance along with these other great European destinations for couples.
Where to stay?
You need a view of the Grand Canal in my view! And if you are someone who takes a lot of luggage with you I would suggest somewhere close to a water taxi stop or the train station! Dragging suitcases over the many bridges in Venice is not an ideal situation!
We stayed in the Abbazia-de-luxe. The hotel is near the station and comes with great views of the Grand Canal too! Book this hotel here!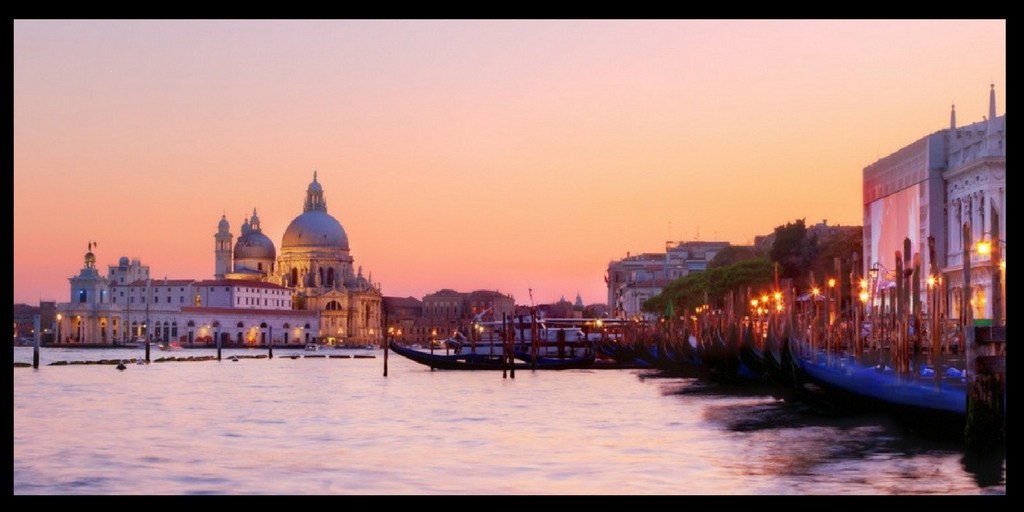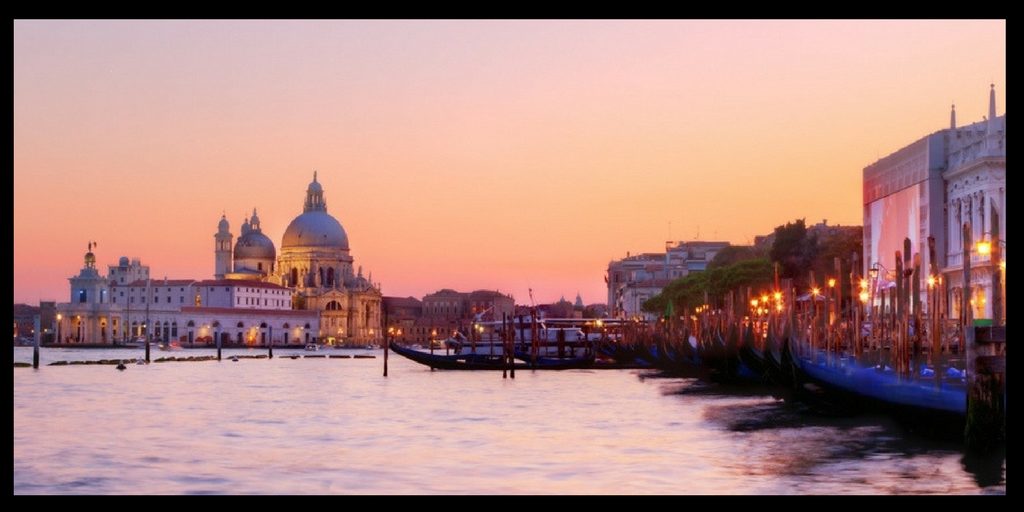 ---
These are the first 10 of my top 10 amazing destinations in Europe to visit. Have you been to some of them? Which would be your favourite? Are there some places you would add? (They may of course appear in the next 10!)
If you are visiting Europe for the first time there is so much to know before you arrive so you can prepare properly for your visit. There are 100 things every American should know before visiting Europe for the first time which will help make your visit the best it can be!
---
BOOK YOUR HOTEL STAY IN EUROPE BELOW!
---
PIN FOR LATER!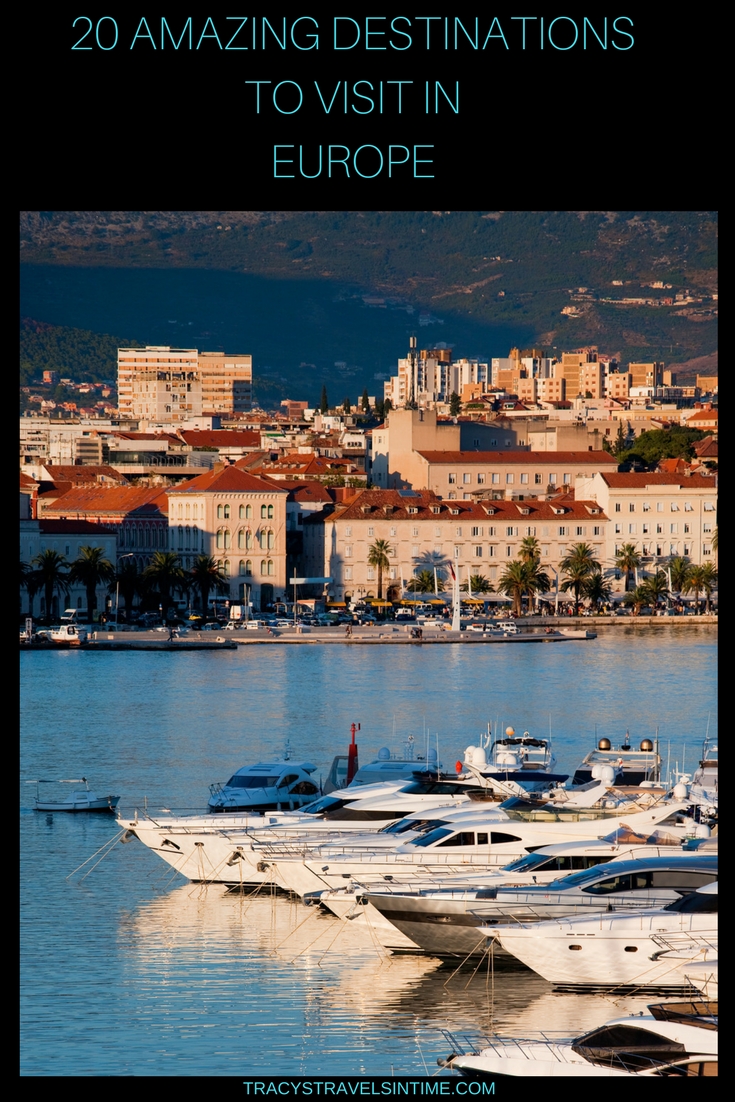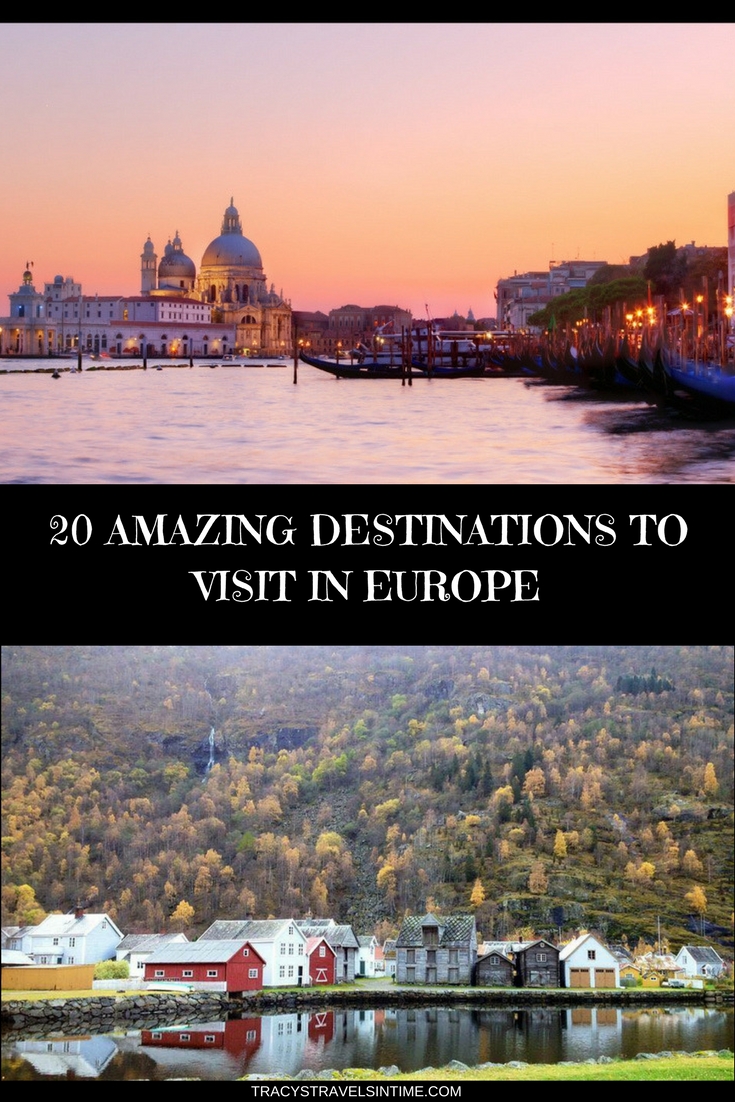 YOU MAY ENJOY THESE POSTS TOO!
CLICK FOR EXCLUSIVE ACCESS TO MY RESOURCE LIBRARY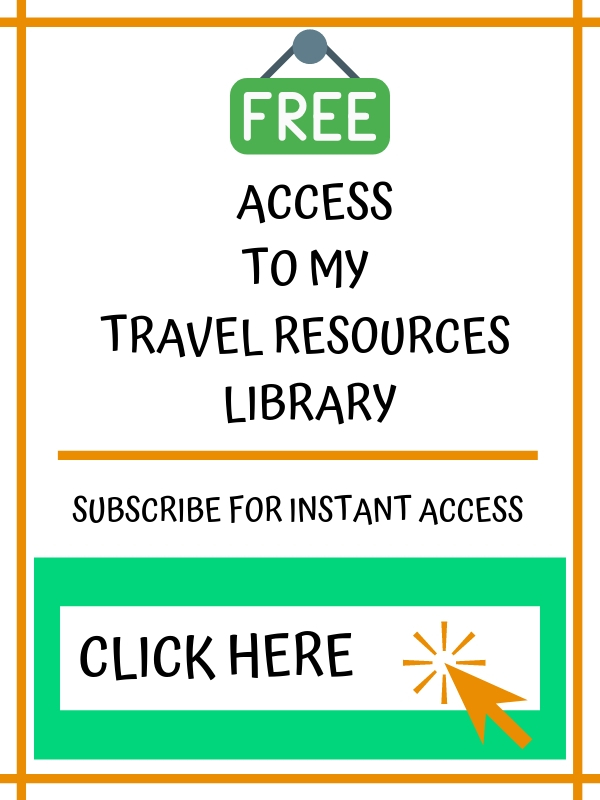 ---
---
This post may contain compensated links. Please read our disclaimer for additional information. As an Amazon Associate, I earn from qualifying purchases.
Over the last 50 years I have lived and worked in 7 countries on 4 continents and travelled to many more. I enjoy exploring and learning about new places and meeting people on my travels. History, reading, photography, nature and wildlife are my interests and I am ALWAYS researching and planning my next trip (preferably by train)
With a lifetime of travel experience, and a network of friends all over the world, I share genuine insider guides, recommended best book lists and train journey inspiration to help YOU travel authentically to some of the most beautiful places on earth.
Come and join me as I travel the world one country (and train journey) at a time!