This post may contain compensated links. Please read our disclaimer for additional information. As an Amazon Associate, I earn from qualifying purchases.
Are you planning a life in Australia? Have you been dreaming of sunshine and beautiful beaches and a life in a country famous for its laid back way of life?
If so there must be a million questions you have about Aussie life such as: " What is the cost of living in Australia?" "Is moving to the other side of the world really worth it?" as well as the obvious "Are all Australian animals deadly??"
Well after 6 months living in Queensland (we spent 3 months in Mackay in Northern Queensland and moved to Brisbane 3 months ago) I can sum up our experiences of life here and hopefully it will answer some of the questions you may have! If not come back for my soon to be updated "Australia Travel Guide" which will cover things more in-depth.
I think the best way to give you a flavour of the last 6 months is to look at what our experiences have been in terms of pros and cons. There were many times in the UK prior to our move when I totally panicked and didn't want to leave the UK. It was a roller coaster of emotion and to be honest some days it is still like that! So as I like lists I decided to look at the pros and the cons of moving to the other side of the world (as they love to say on Wanted Down Under!!!) for us.
---
CONS
---
MISSING FAMILY AND FRIENDS
---
I think this will be the number one concern for most of you and I admit it is at times difficult. Missing Christmas for the first time with my daughter was hard. Missing being there for elderly family members is hard. We have a sim only deal with Telstra which gives us unlimited calls to a number of countries including the UK which helps as many elderly people don't have Skype/Facetime etc.
However calls/Facetime/Skype don't make up for not being there.
I also don't speak to friends as much as I had hoped to either (time difference and everyone is getting on with their lives) but we are expecting our first visitors later this year which will be great!
---
MISSING MY DOG
---
We made the decision to leave our elderly dog in the UK and that has been very difficult. We miss her very much and although she is settled and being well loved and cared for my heart still hurts when I think about her. I would bring your pets if they are well enough to come. It may be a little more difficult to get a rental to begin with but not impossible.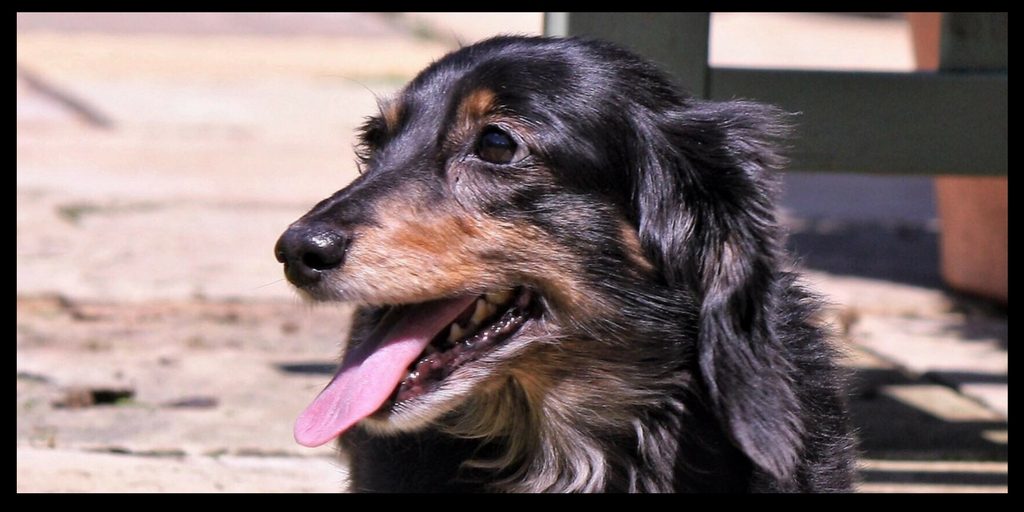 ---
THE TIME DIFFERENCE
---
It is just basically a pain in the neck and you have to factor it in whenever you want to make that call back home. (And it is not easy to watch English football matches but to be honest that is a pro for me!!!!)
---
THE WEATHER
---
So featuring on both lists is the weather! Well basically in Queensland the humidity! It can be extremely humid and it isn't pleasant. I saw a joke the other day about Queenslanders drowning in their own sweat in the summer and it is totally true! It is essential to put on sunscreen and a hat too or you will end up looking like a lobster or worse. Australia has the highest rate of skin cancer in the world so taking precautions to stay safe in the sun is a no-brainer.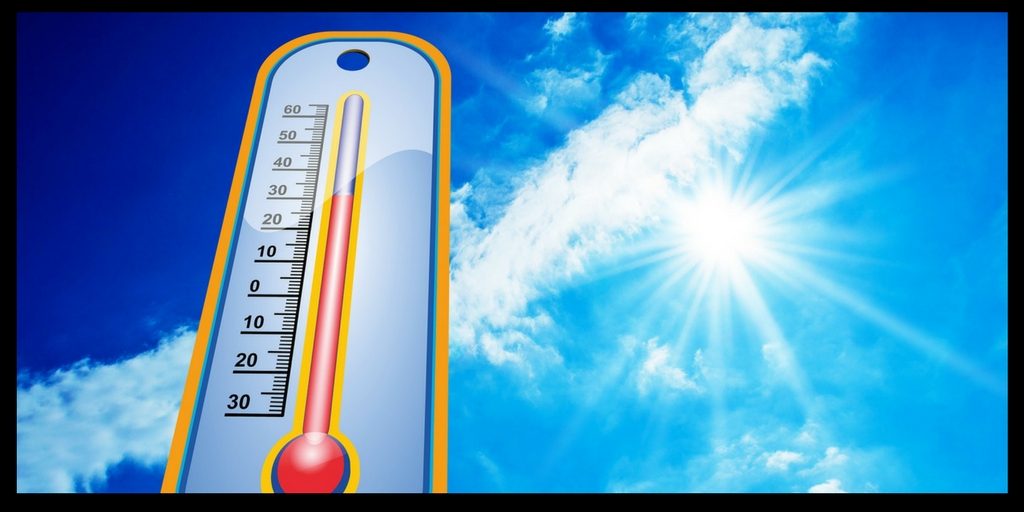 ---
DARK EVENINGS
---
Queensland doesn't have daylight savings so prepare for darker evenings than you maybe used to particularly if you are from the UK!
---
COST OF LIVING
---
This does balance with higher wages but be prepared for some crazy food prices! A big tip is to buy fruit and vegetables when they are in season as they will be far cheaper. Also if you like cut flowers in your house prepare to buy plastic ones if you live in Queensland!! Coles and Woolworths basically dominate the grocery shopping side of things though there are Aldi stores in Brisbane! I buy a lot of our fruit and veg from the local market which can be cheaper too.
Meat is excellent quality here (not bacon though or sausages) and I have found a local butcher too which is helpful. (North Lakes shopping centre if you live in Brisbane's northern suburbs)
Books cost a fortune here too and if you love any particular magazines I find a subscription the best option if it is available to Australia (it works out cheaper than trying to buy them here – if you can find them!)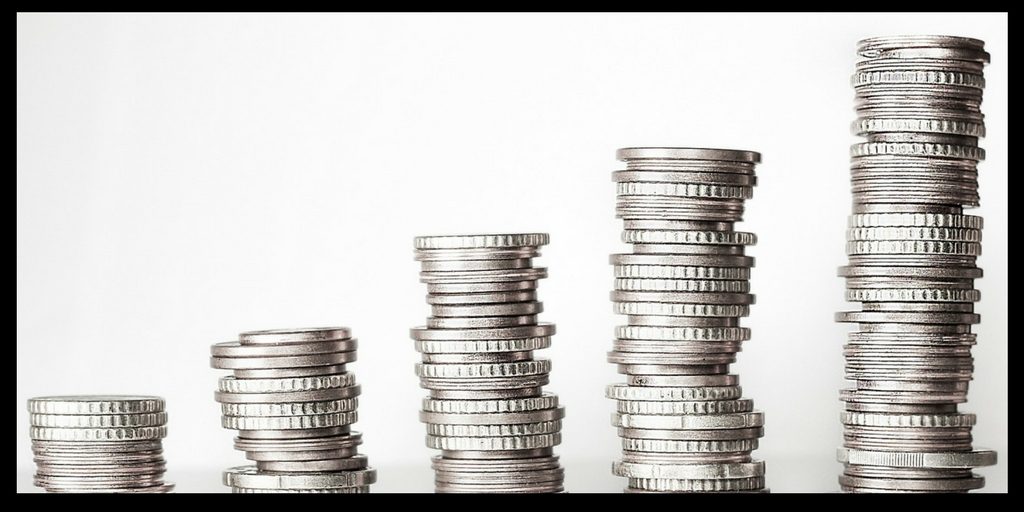 ---
THE WILDLIFE
---
OK not all of Australian wildlife is cute – there are plenty of other critters out there that are not quite as appealing as a koala or wallaby.
So snakes, insects and bugs and yes blooming huge spiders are not on everyones "can't wait to see that" list!! I have met 2 snakes so far in 6 months which is 2 too many in my view. We did expect to see them in Northern Queensland but I did rather jump when one crossed my path at the Botanical Gardens in Brisbane city last week!!!!
It is useful to learn a little about snakes in my view but to be honest I just assume every one I see is deadly and get out of its way.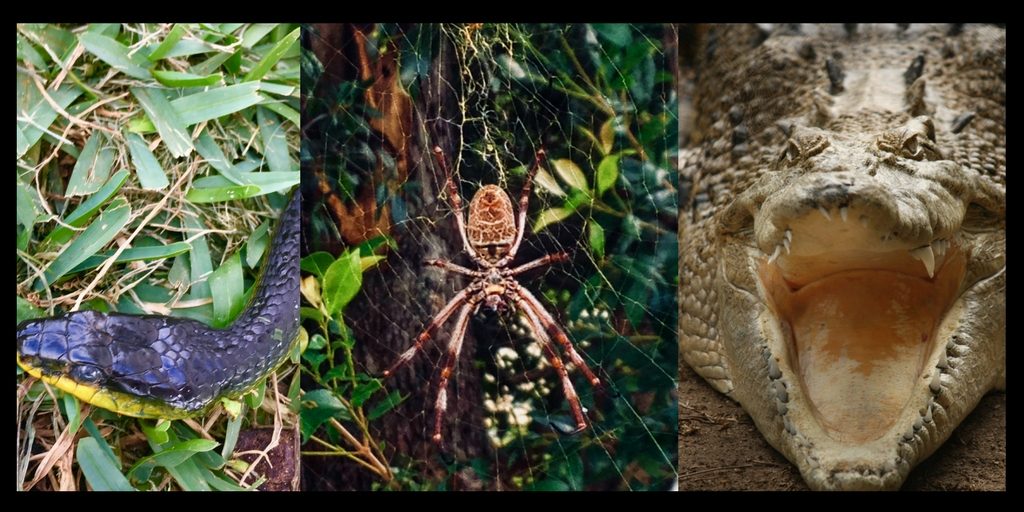 ---
PROS
---
WE ARE LIVING IN AUSTRALIA!!
---
Yes I know thats obvious but seriously sometimes I pinch myself that I am living in such a beautiful country – so much to see and do. It would be impossible to see all of this magnificent country even in a lifetime I think – there are so many incredible beaches, amazing cities, the Great Barrier Reef, natural geographical marvels, islands that are paradise on earth and some of the most weird but wonderful wildlife you could ever possibly see anywhere! (More on those later)
---
THE WEATHER
---
I do not miss a northern hemisphere winter that is for sure!! The weather is beautiful and I know that winter here will be amazing – warm days, cool nights and blue skies! I can only speak for Queensland here as I know my friends in Melbourne have a very different experience of weather (sometimes all in one day!)
---
THE WILDLIFE
---
I love the wildlife in Australia. Nothing makes me happier than seeing a wild koala or kangaroo! You will be woken up to a cacophany of birdsong every morning too.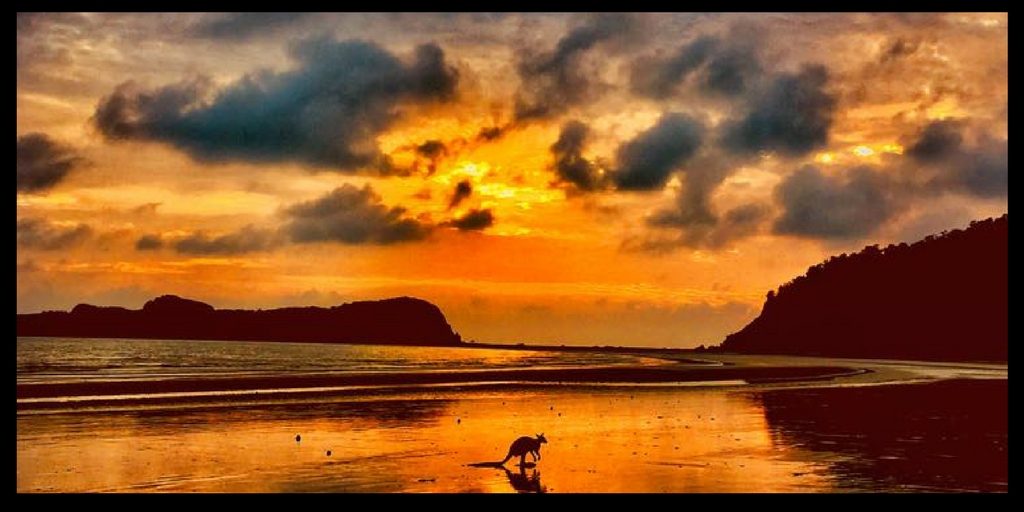 ---
HIGHER WAGES
---
This may not apply to everyone depending on their job but some professions such as nurses earn more than in the UK.
---
THE GREAT OUTDOORS
---
There is so much to do at a weekend here and inevitably it will be outdoors! The parks have free BBQ facilities and you will see families equipped with awnings, chairs, sports equipment, tents and all sorts of other "essentials" at parks/the beach at weekends. That is why so many people have SUV's here I am sure – to be able to fit it all in!!!
You can be guaranteed great weather most of the time and eating outdoors is something we love.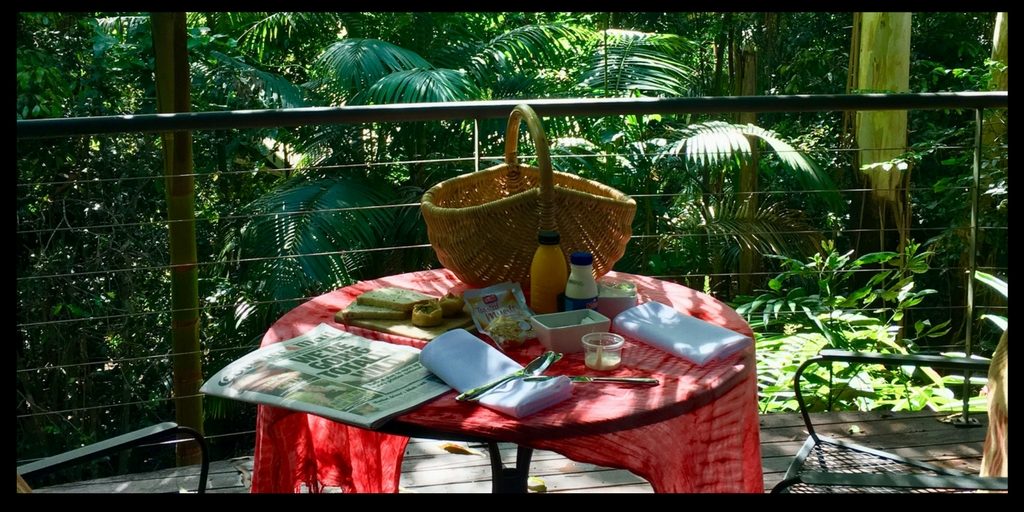 ---
MAKING NEW FRIENDS
---
I love meeting new people and it has been great making friends here both with fellow Brits but also with Australians!! There are many Facebook groups which you can join to help you to settle in and you can go along to events organised by the groups too. I have started photography classes and my husband a tennis club so we are meeting new people that way too.
---
COST OF LIVING
---
This makes it into both columns! Petrol is a lot cheaper than the UK though it does vary wildly from day-to-day here.
You can get some great second had deals too from Gumtree and if we decide to furnish a place (we rent furnished at the moment) we will buy most of it off there!)
K-Mart is also fantastic for kitchenware, outdoor supplies, clothes etc. I was told to pack coat hangers (?!) into our boxes as they are expensive here. I bought 24 for $2 at K-Mart so don't bother putting any in your packing because that is as cheap as chips!
Flowers are expensive but I like this picture!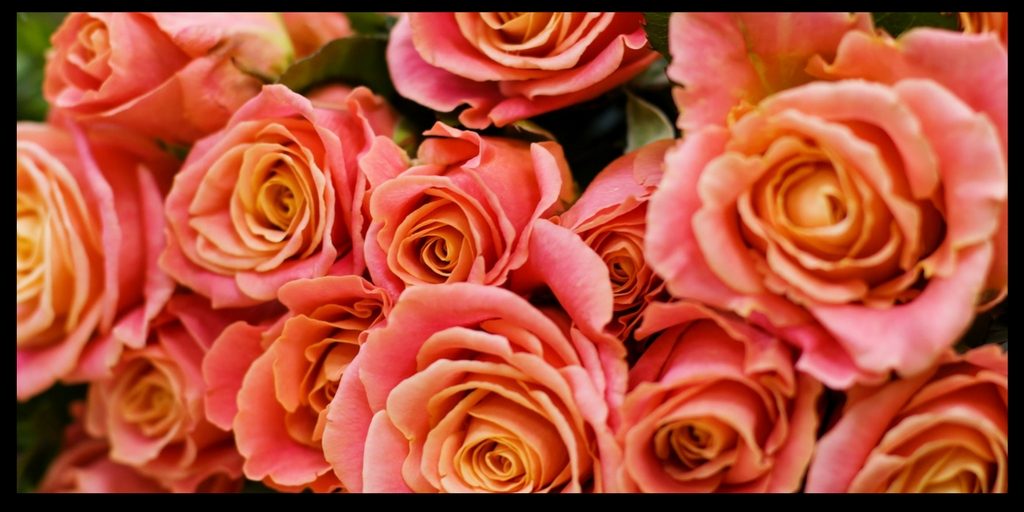 ---
BREAKFAST!!
---
Yes you read that right! Breakfast is one meal the Australian's excel at! And you can eat it outside…by the beach…in the sunshine!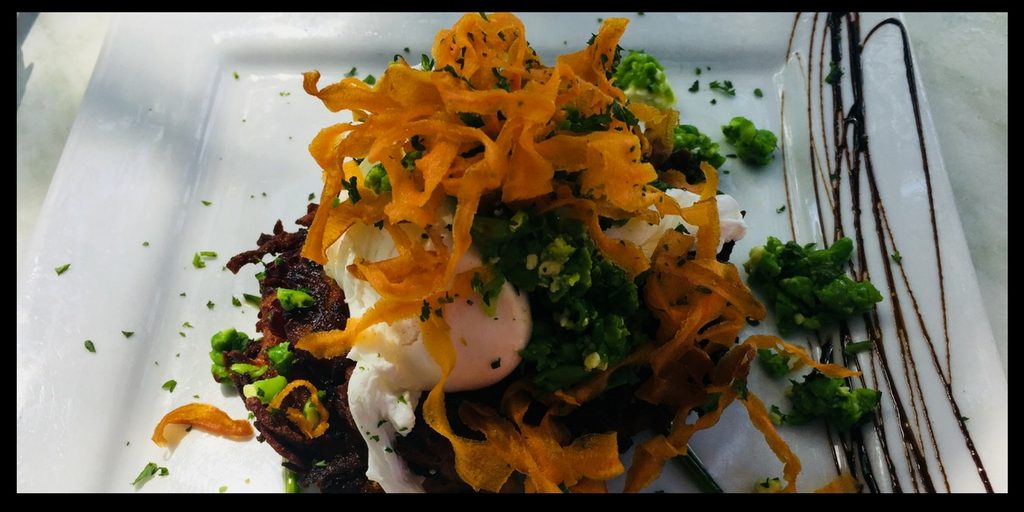 ---
IT OPENS UP NEW PLACES TO VISIT
---
We are quite far from Europe (yep an understatement I know) but we are so much closer to SE Asia, New Zealand, Japan, Fiji, Tahiti as well as the wonderful places to visit in Australia I am not complaining!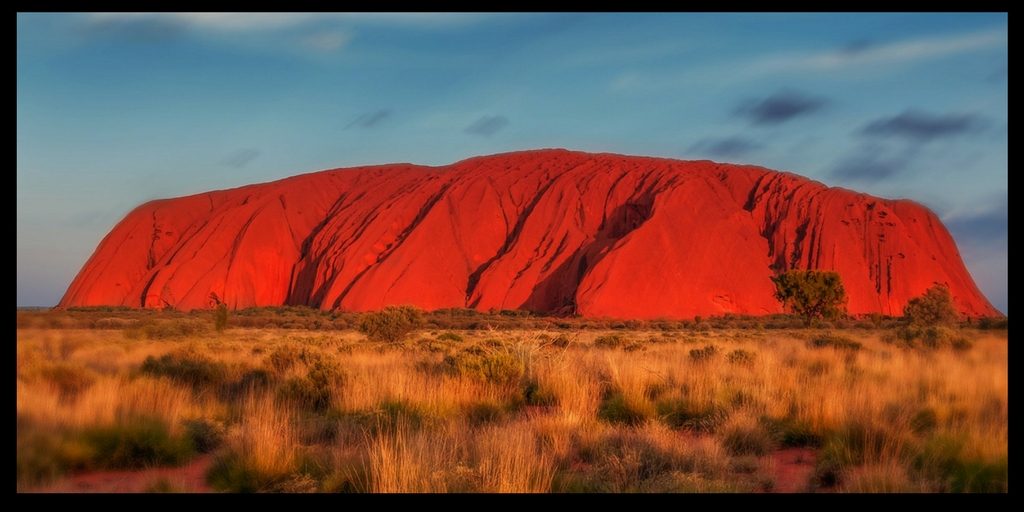 ---
BEAUTIFUL SUNSETS
---
We have absolutely stunning sunsets in Australia – this one was taken overlooking Sydney but I have millions more photographs!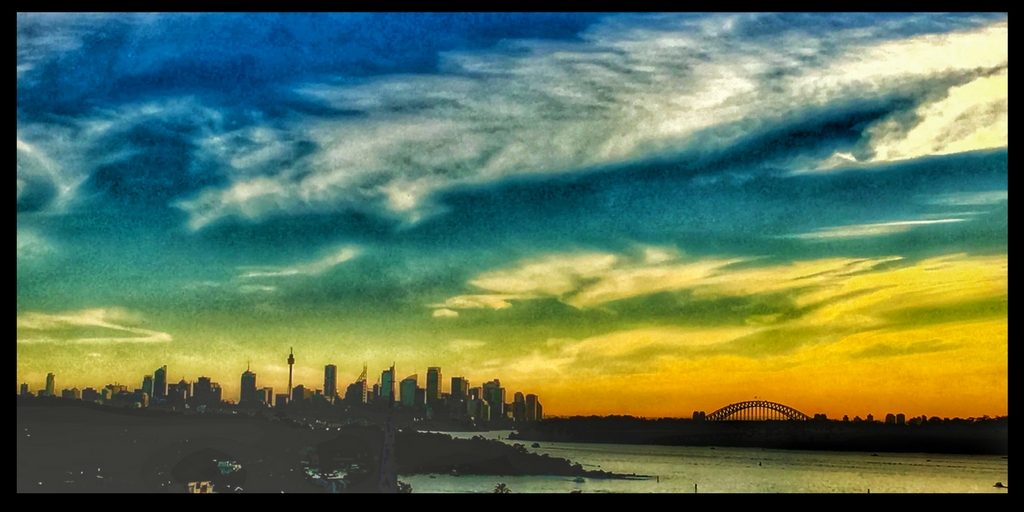 ---
SWIMMING IN THE EVENING
---
I absolutely love having a swim after dinner. Although we are in an apartment there is a pool in the complex so we head there nearly every evening for a dip. It means no suncream or hat is needed as it is dark. It is a great way to relax and cool off after a day at work.
---
SOUTH BANK IN BRISBANE
---
One of the most amazing places to spend a day in any city in the world. The only city in Australia with a man-made beach in the city Brisbane is fabulous!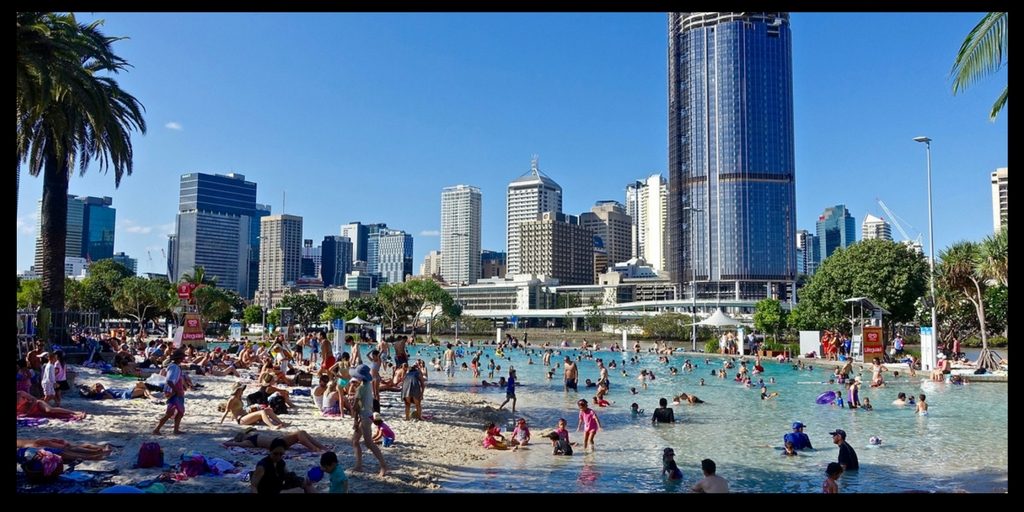 ---
---
CONCLUSION!!
---
Ok so some of my pros and cons wouldn't be your pros and cons – this is my experience of life in Queensland Australia over the past 6 months. And some of my pros and cons are quite little things while some of them are BIG like missing family and friends.
However the pros certainly outweigh the cons and when my daughter moves here later in the year there will be hefty swing in the PRO'S direction!
We love living in Australia and while some days I yearn for the familiarity of my old life we are starting to settle into life here.
If you want to read more about our experiences of life in Australia over the last 6 months check out my other posts in my expat diary series (including my popular "What I learnt this month" section!)
PIN FOR LATER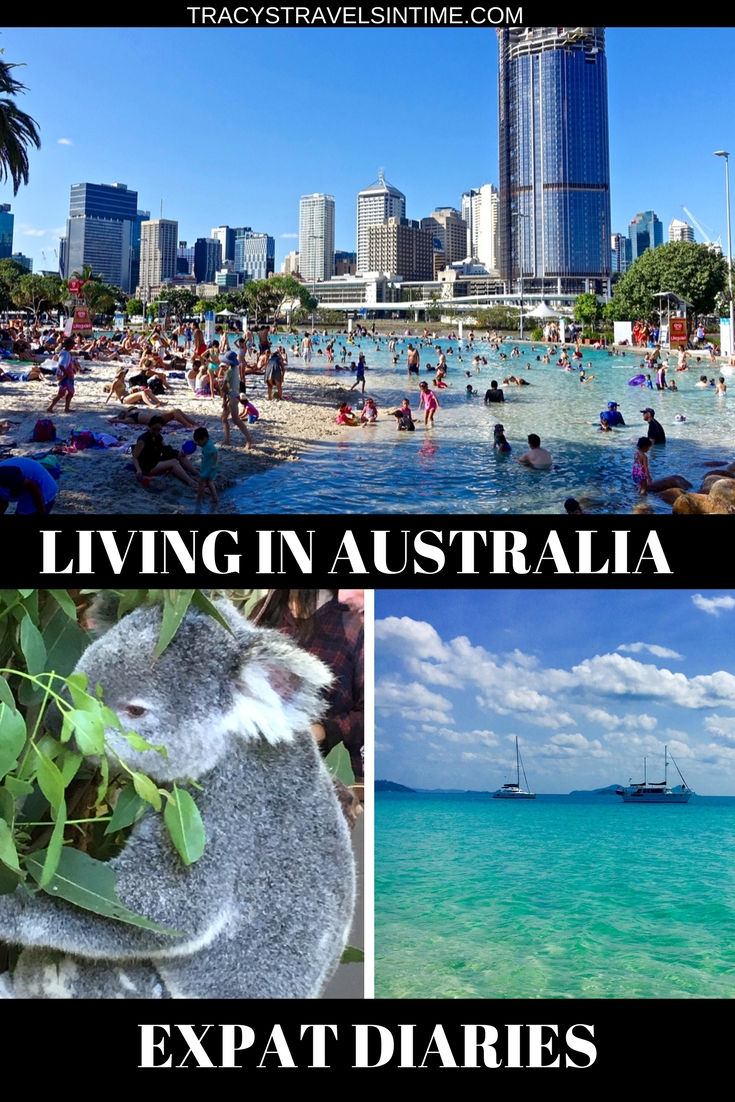 LIFE IN AUSTRALIA
---
YOU MAY BE INTERESTED IN THESE POSTS ABOUT AUSTRALIA AND EXPAT LIFE
---
---
JOIN MY NEW

FACEBOOK GROUP

FOR ALL MY EXPAT TIPS AND  INFO ABOUT  LIFE IN AUSTRALIA 
---
---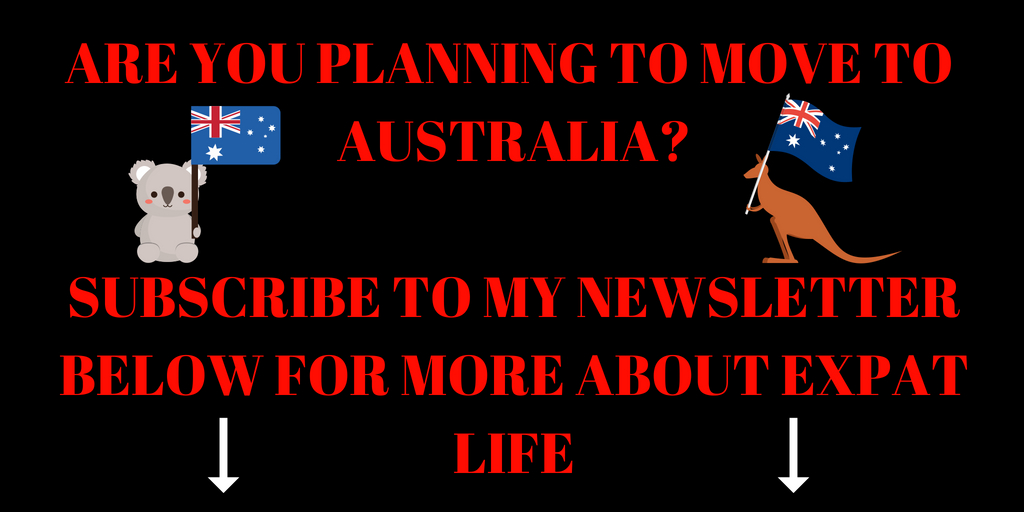 ---
This post may contain compensated links. Please read our disclaimer for additional information. As an Amazon Associate, I earn from qualifying purchases.
Over the last 50 years I have lived and worked in 7 countries on 4 continents and travelled to many more. I enjoy exploring and learning about new places and meeting people on my travels. History, reading, photography, nature and wildlife are my interests and I am ALWAYS researching and planning my next trip (preferably by train)
With a lifetime of travel experience, and a network of friends all over the world, I share genuine insider guides, recommended best book lists and train journey inspiration to help YOU travel authentically to some of the most beautiful places on earth.
Come and join me as I travel the world one country (and train journey) at a time!