This post may contain compensated links. Please read our disclosure for additional information. As an Amazon Associate, I earn from qualifying purchases.
Do you struggle to know what to buy your travel obsessed partner for Valentine's Day? Sometimes it isn't easy to think of the best travel gifts to buy so I have put together this guide of some great travel inspired gifts available.
So without further ado what would your travel obsessed partner love to receive this Valentines day?
Lots of Valentine gifts for the travel lover in your life!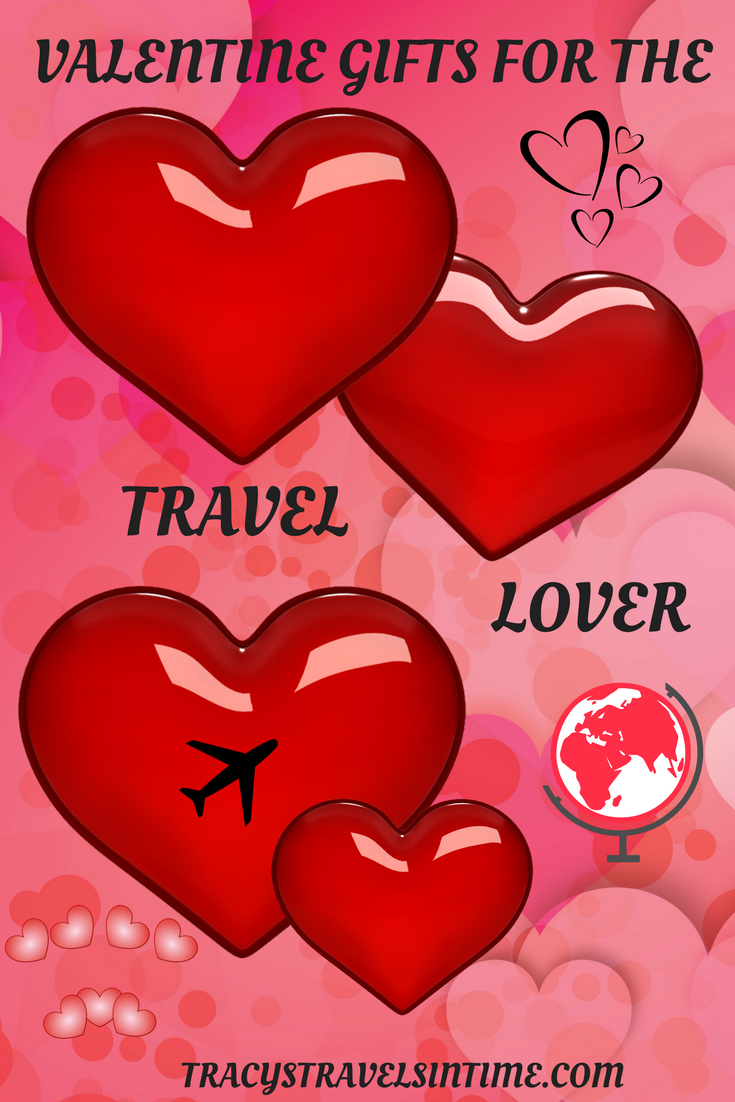 BEST TRAVEL INSPIRED GIFTS FOR VALENTINES
This is number one on my list and if your partner is serious about photography a tripod is a must (or so I have just learnt!) So if they haven't yet bought themselves a tripod this will be a welcome gift!
For those of us still planning our travels in 2020! You can't beat Lonely Planet and their yearly rankings of the hottest cities and countries to visit this coming year!
In these informative pages, Mike and Anne Howard—officially the World's Longest Honeymooners and founders of the acclaimed travel blog HoneyTrek—whisk you away to journeys of a lifetime.
Drawing on their experience traveling together across seven continents, they curate the globe and offer tested-and-approved recommendations for intrepid couples, bringing culture, adventure, and romance to any couple–no matter their age or budget.
Another incredibly useful gift – I am buying one for my husband (shush don't tell him) as he is always in charge of the cables and this will make his life easier.
OK I know another practical gift but these are so darn useful! You could always hide extra pressies in them!
How cute are these? I totally would love to receive some of these!
Gorgeous travel quote cushion covers - perfect for travel lovers everywhere.
Take your own mug with you and reduce the need for single use plastic cups.
Perfect Gift for new couples, newlyweds, and even retiree's or those celebrating milestone anniversary.
Our Bucket List Adventures is the perfect bucket list journal for couples. With this couples journal, you'll be able to:
1. Create 50 unique bucket list goals you want to accomplish together. More specifically, there is an activity section for couples to brainstorm before choosing their bucket list items together.
2. Journal your bucket list adventure memories together.
3. Have a place to put your favorite photo that captures your bucket list goal experience, or scrapbook memorabilia.
Also, there are 5 engaging questions for couples to use as conversation starters after journaling their bucket list experience to reflect on the time shared.
YOU MAY ENJOY THESE POSTS TOO!
This post may contain compensated links. Please read our disclosure for additional information. As an Amazon Associate, I earn from qualifying purchases.
Over the last 50 years I have lived and worked in 7 countries on 4 continents and travelled to many more. I enjoy exploring and learning about new places and meeting people on my travels. History, reading, photography, nature and wildlife are my interests and I am ALWAYS researching and planning my next trip (preferably by train)
With a lifetime of travel experience, and a network of friends all over the world, I share genuine insider guides, recommended best book lists and train journey inspiration to help YOU travel authentically to some of the most beautiful places on earth.
Come and join me as I travel the world one country (and train journey) at a time!