This post may contain compensated links. Please read our disclaimer for additional information. As an Amazon Associate, I earn from qualifying purchases.
Welcome to my Life in Brisbane Australia – Part 1.
We have been in Australia for over 4 months now and December has been a really busy month. I left Mackay after living there since August and although I am loving life in Brisbane Mackay will always have a special place in my heart. And who knows it may feature again in our lives one day – never say never! Before we left we managed to get to Cape Hillsborough for one last time to see the kangaroos and wallabies on the beach and I think I took my favourite photograph of 2017 with my trusty iphone!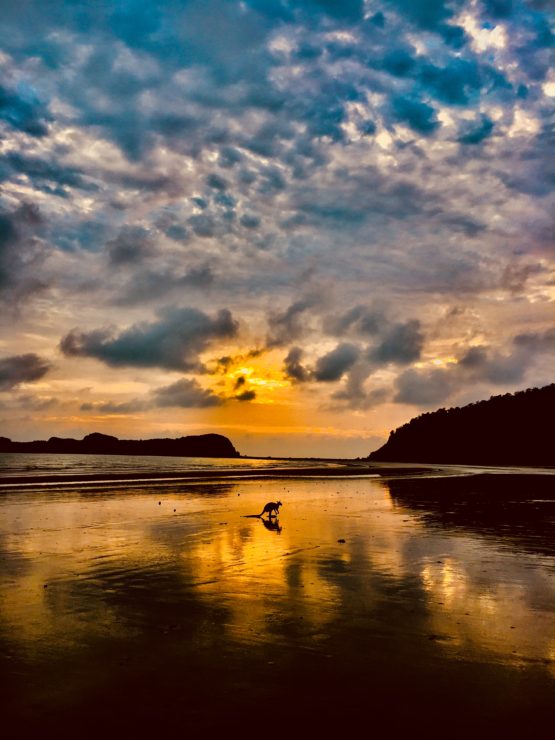 We are now renting an apartment in Redcliffe in the northern suburbs and Moreton Bay area north of Brisbane. We are literally a block away from the sea. I will write in more detail about things to do and see on the Peninsula (made up of Redcliffe, Clontarf, Scarborough, Woody Point and Margate to name a few of the suburbs) and life in Brisbane in further posts.
We have had some great days out – to the Glasshouse Mountains, Mooloolaba (I am still practicing how to say that MOO-Loo-LA-Ba) and to South Bank in Brisbane which were all totally awesome!
I have quite a list of things to get through with a great write-up by 20 other travel bloggers on the best things to do in Queensland!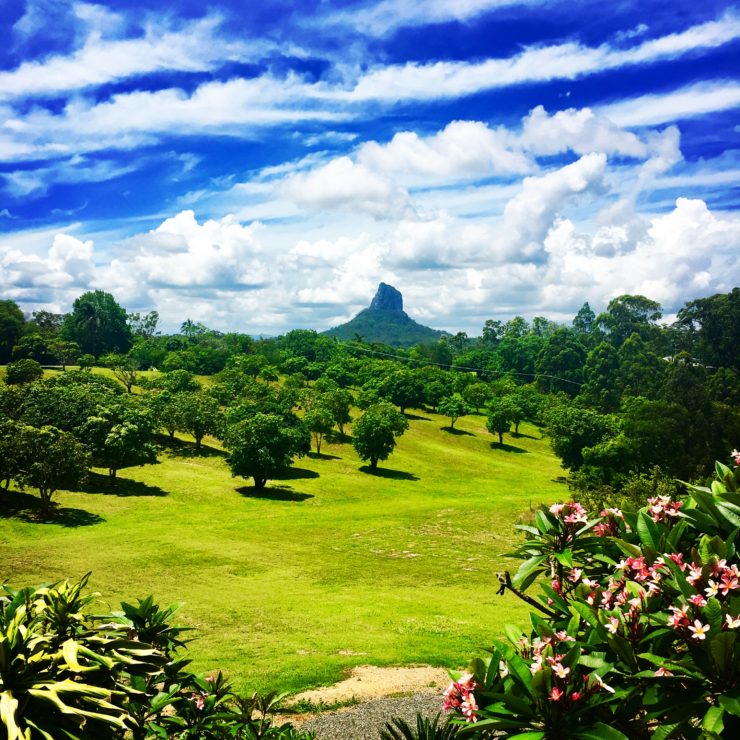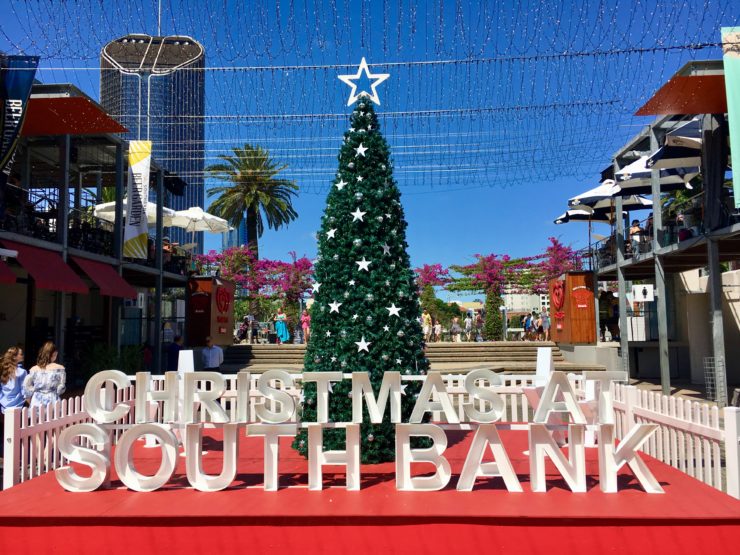 We also managed to get away for a weekend staying in the most amazing hotel we have ever been to. We had one of ten secluded and private luxury tree houses at Pethers Rainforest Retreat. Review coming soon and I cannot recommend it highly enough!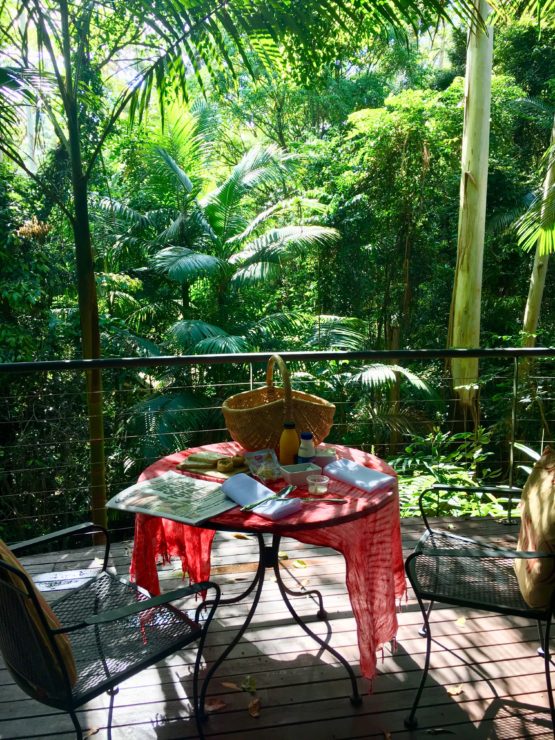 My husband has been working over Christmas as always (he is a nurse) but he did finish mid-morning on Christmas Day so we went to the beach and realised we were TOTALLY unprepared! I reckon the Aussies had been camping out all night to get their spots – gazebos, tents, tables, chairs, BBQ's all in abundance! It was fantastic and everyone was enjoying the lovely weather (35 degrees!!)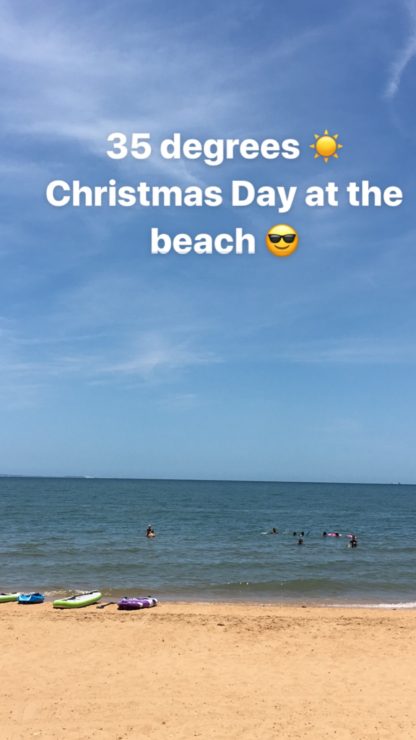 After an hour we realised that we have come totally unprepared (ok we realised it after 2 seconds but stuck it out!!!) so decided to head to Lone Pine Koala Sanctuary about an hour away. Well it would have been if we hadn't taken an expensive tour of Brisbane cities toll roads!!!
We had a lovely afternoon and have bought yearly membership so we will be visiting a few more times!
---
Things I learnt this month!
---
Toll roads are everywhere and expensive!
A pademelon is not a fruit (it's a type of wallaby)
You can buy a genuine Swiss cuckoo clock on Tambourine Mountain!
Koala have 2 thumbs!!!
A trip to the beach at Christmas involves a gazebo, tent, chairs, table, cricket set, blankets, towels and a BBQ – at least!!!
Kookaburras are the largest type of kingfishers in the world.
House prices in Brisbane are crazy (I already knew this but looking at For Sale notices is a bit of a 'how much???' moment every time!)
Cherries are in season this month in Australia I think as they are just about cheap enough to buy which is a good indication– I have now eaten too many!
You can get THE best peanut butter milkshake at South Bank in Brisbane! Next time its the banana one!
That is my round-up for December 2017. Lots coming in 2018 about life in Brisbane and more – we have holidays to Melbourne, Uluru, Cairns and the Barrier Reef – Port Douglas and the Daintree planned so far and we are really looking forward to seeing more of this beautiful country!
Have a Happy New Year wherever you are in the world!
Tracy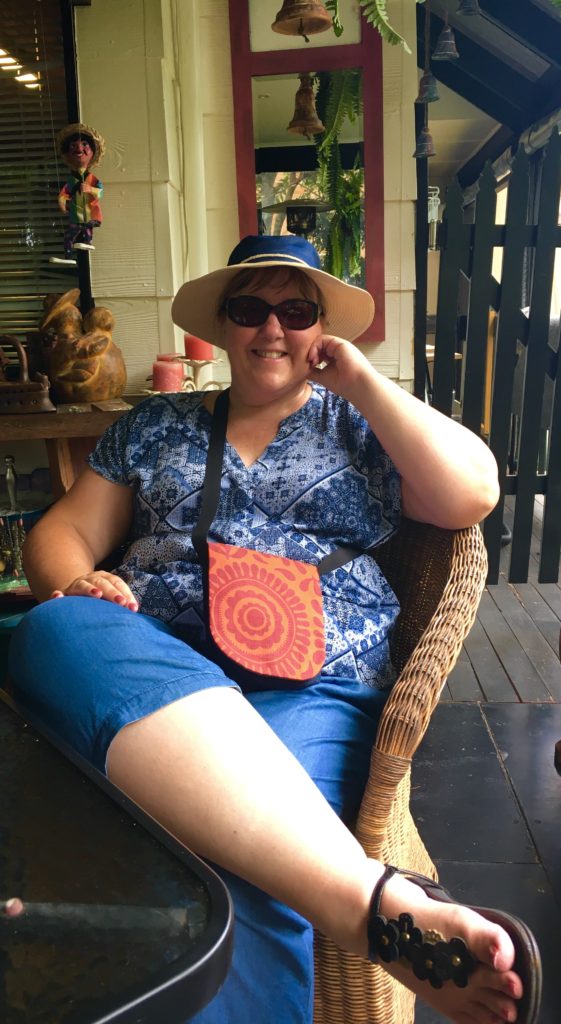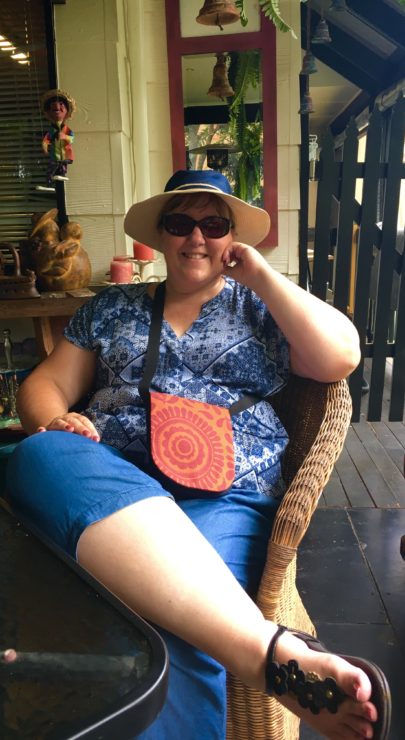 ---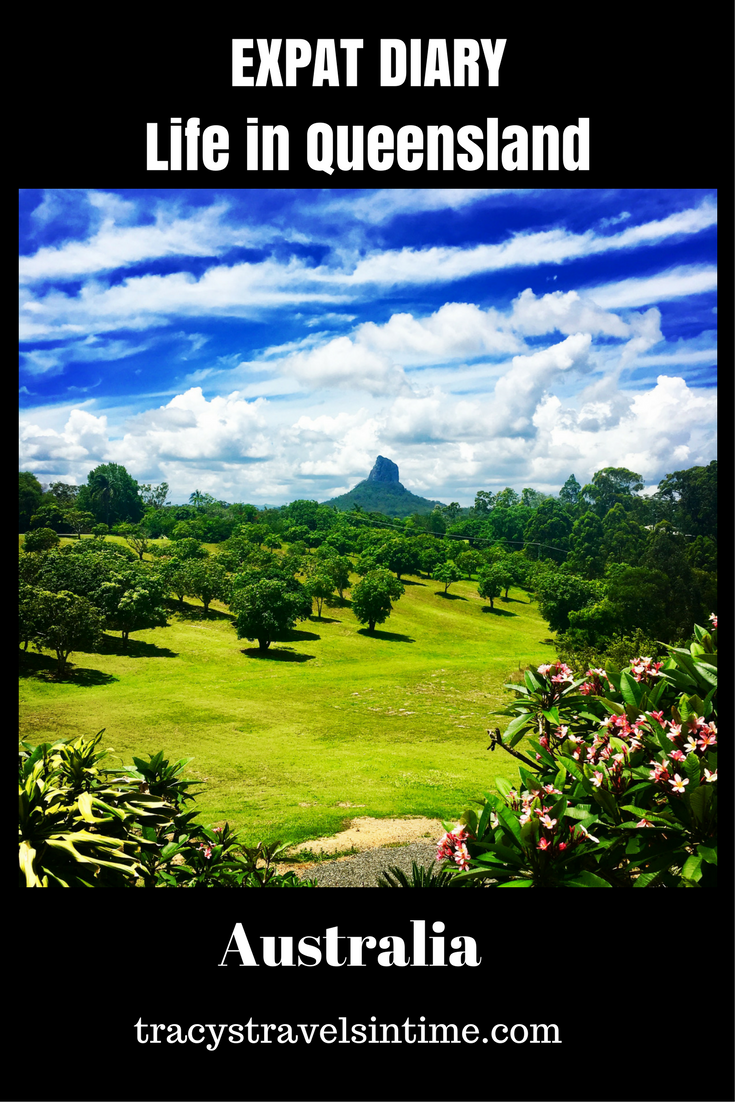 Life in Brisbane
---
YOU MAY BE INTERESTED IN THESE POSTS ABOUT AUSTRALIA AND EXPAT LIFE
---
---
JOIN MY NEW

FACEBOOK GROUP

FOR ALL MY EXPAT TIPS AND  INFO ABOUT  LIFE IN AUSTRALIA 
---
---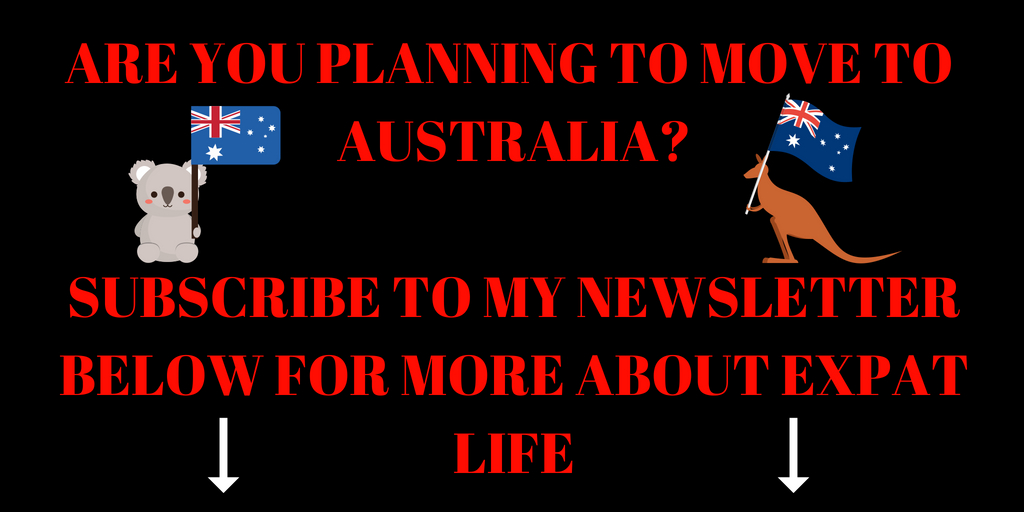 ---
This post may contain compensated links. Please read our disclaimer for additional information. As an Amazon Associate, I earn from qualifying purchases.