This post may contain compensated links. Please read our disclaimer for additional information. As an Amazon Associate, I earn from qualifying purchases.
---
6 Amazing Things to do in the Dominican Republic
---
Beaches, mountains, culture and fun the Dominican Republic has it all making it a top choice for a vacation destination. Dominican Republic villa rentals are some of the best there are and a mild climate makes this Caribbean island a great spot to visit.
Located in the Great Antilles archipelago of the Caribbean, the Dominican Republic shares part of the Hispaniola island with the country of Haiti. The Dominican Republic is the second largest Caribbean nation after Cuba and the year round golf courses are a major attraction for a lot of visitors. For those more into the natural world the Dominican Republic is also home to the tallest peak in the Caribbean, Pico Duarte as well as the largest lake and lowest point of elevation at Lake Enirquillo. So whatever your fancy may be, a visit to this dreamy Caribbean island can suite many needs.
Here is a bit more of an in depth look at what you can do near these teal blue waters.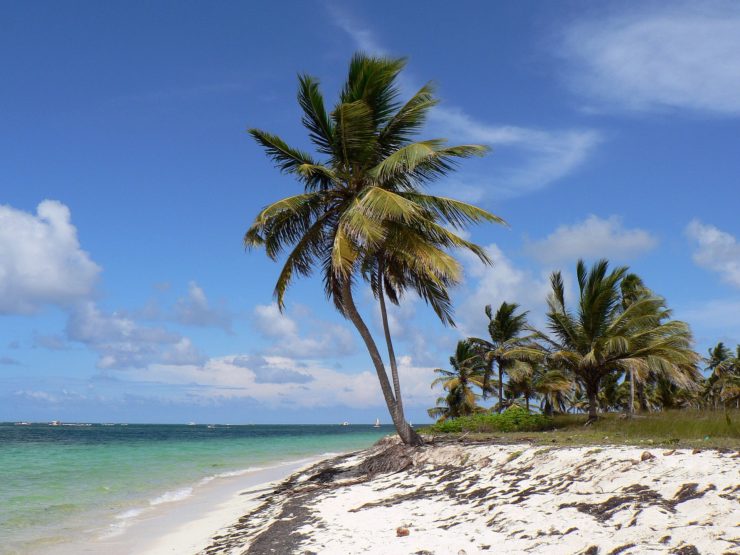 Walk Through History
Santo Domingo has a booming metro population of over 2 million people making it the largest city in the entire Caribbean. However that doesn't mean it has lost its history. Make sure you plan in some time to wander through Ciudad Colonial or what is referred to as Zona Colonial. Along the western banks of the Ozama River, Zona Colonial is a 500 year old historical area rich in heritage and is listed as a UNESCO World Heritage site. In the 15th century Christopher Columbus made his way through here. The first cathedral of the America's can be found here as well as oodles of other historic sites. Enticing streets and shady squares make for pleasant wanderings as visitors can observe some of the oldest buildings in the Western Hemisphere.
Hike the "Dominican Alps"
The cool interior of the island seems to be worlds apart from the sunny beaches. Only about 80 kilometers away from the heart of Santo Domingo, a visit to the lush interior is a reasonable excursion. Filled with national parks, streams, valleys, green meadows and pine forests, the interior gives visitors some unique take home pictures from their island vacation. The Cordillera Central Mountain Range forms the spine of the island. The highest peak in the Caribbean, Pico Duarte can be seen towering as guests move about the area.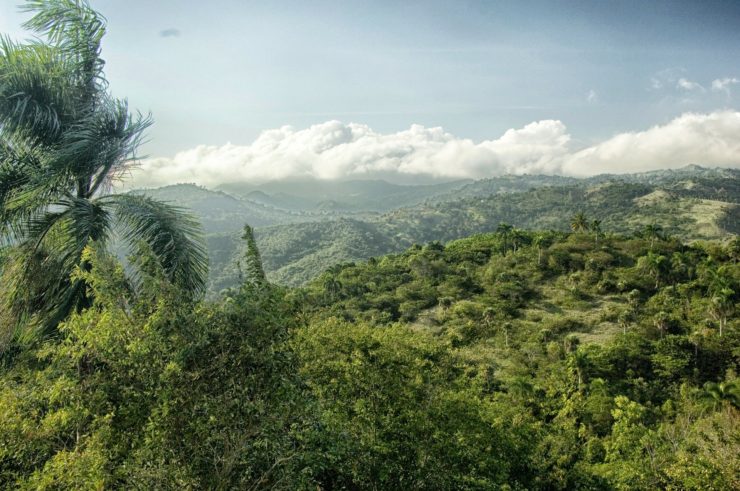 Stay in Awesome Accommodation
The Dominican Republic is no stranger to welcoming guests of all types. If you are looking to stay in a bit nicer of accommodation then you might normally choose to, the Dominican Republic is known for having top of the line accommodation options. Many people do not consider this option but travel savvy folks know there can be some amazing deals to be found out there by renting a private house. Especially if you are traveling with a group of people or as a family the cost of splitting a private villa can pleasantly affordable. Many places have state of the art kitchens, game rooms, pools and other amenities that allow for guests to feel like they are living the high life. If you are looking for a place to have a fancy digs to stay at, the Dominican Republic is a great place to start.
Visit the "Coconut Coast"
The eastern and southeastern side of the island is the country's undisputed tourist mecca. Here lays everything from five star luxury resorts, swanky golf clubs and everything in between. If beaches are your thing, this is the place to go. Palm lined beaches with white sandy stretches delight travelers escaping the colder climates that everyone faces back home and the general moods of people are happy. Don't forget to bring sunscreen and drink plenty of water. Lots of tourists get carried away in the moment and forget to stay hydrated. Don't lose any of your precious vacation time to dehydration and sun related illnesses.
Go to the "Silver Port"
Often referred to as the "Silver Port" Puerto Plata history dates back to around 1945. Between the glittering Atlantic Ocean and the Pico Isabel de Torres, this sleepy town got a massive tourism boost in the 1970s. The streets are lined with Victorian era architecture, galleries and a variety of restaurants have sprung up. The remnants of a brief Tabaco boom can still be seen as you wander around the colorful center.
Visit a Fishing Village
Only thirty years ago the fishing village of Las Terrenas was a tiny ramshackle fishing village. Today it is one of the Dominican Republic's most sought after destinations. An influx of expatriates from North America and Europe have established a wide variety of guest houses and restaurants. Still, as Las Terrenas lays on the North Coast of the Samana Peninsula, this town has retained its relaxed and welcoming atmosphere. This lush strip of land pushing out into the Atlantic Ocean has plenty of palm trees, beautiful beaches and some of the most scenic country side in the whole country. Extensive groves of coconut trees surround this area mixed with spectacular stretches of white sandy beaches making this a remarkably beautiful area of the country to see.
As you break down destinations to use your precious vacation time in and if you are looking for a place where you can go and truly relax and unwind on island time, then you might be rather pleased with a trip to the Dominican Republic. This island country is waiting for you.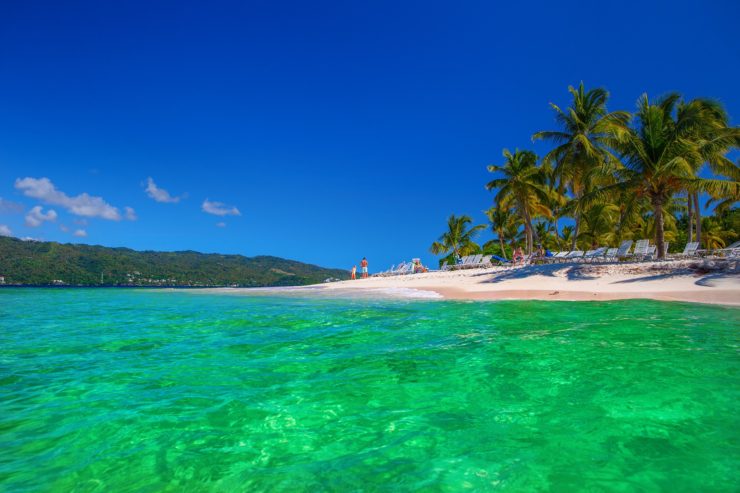 ---
---
6 amazing things to do in the Dominican Republic
This post may contain compensated links. Please read our disclaimer for additional information. As an Amazon Associate, I earn from qualifying purchases.