This post may contain compensated links. Please read our disclosure for additional information. As an Amazon Associate, I earn from qualifying purchases.
Last Updated on March 3, 2020
Having recently visited Malaysia and fallen head over heels with the country I asked top travel bloggers to share the places they love to visit in this beautiful South- East Asian country. Read on to discover the top 6 places to visit in Malaysia chosen by travel bloggers and prepare for some serious wanderlust!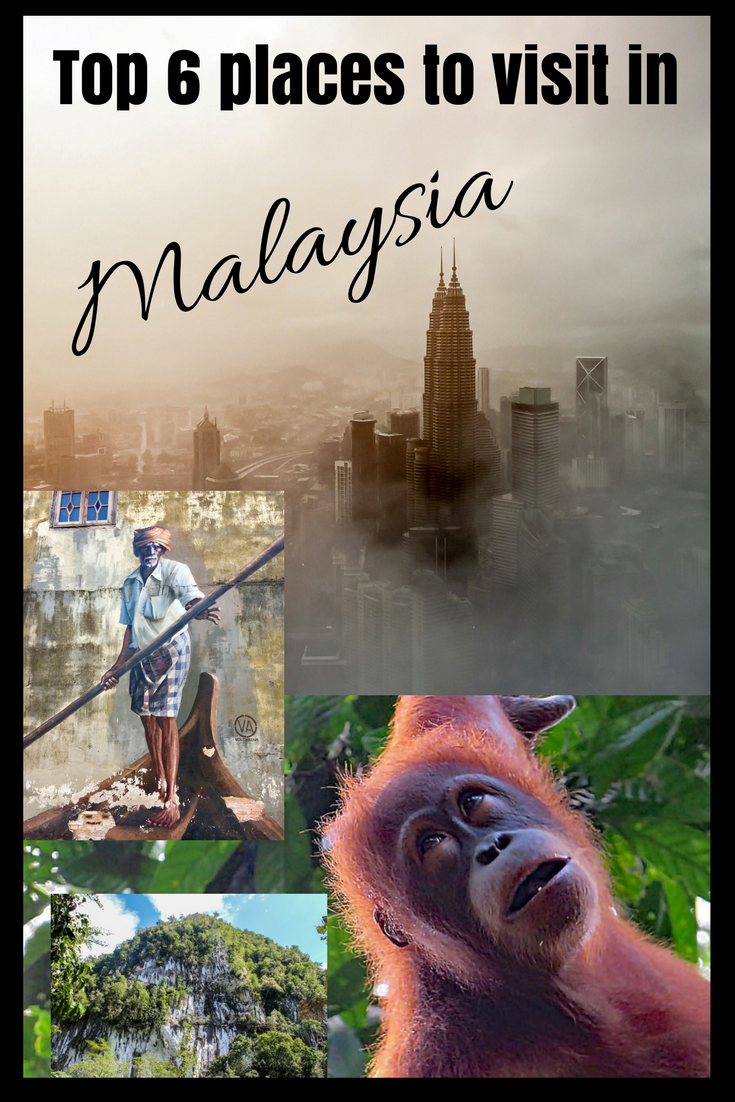 ---
PENANG
---
I'm going to start off this post about the top 6 places to visit in Malaysia with a little bit about our recent visit to Penang! We added Penang into our itinerary mainly due to the fact it was geographically between two destinations we had definitely wanted to add to our itinerary – Bangkok and Kuala Lumpur.
We had initially planned to take the overnight train between these two cities and as the train passed by Butterworth in Penang it seemed an ideal place to stop off for a few days. After a bad bought of food poisoning in Bangkok we decided to skip the train and fly to Penang a day early and I am so glad we did. Penang turned out to be the highlight of our holiday.
We stayed in Georgetown on the island and fell in love with the place – the people, the food, the street-art and the general relaxed multi-cultural atmosphere makes for a destination with a difference.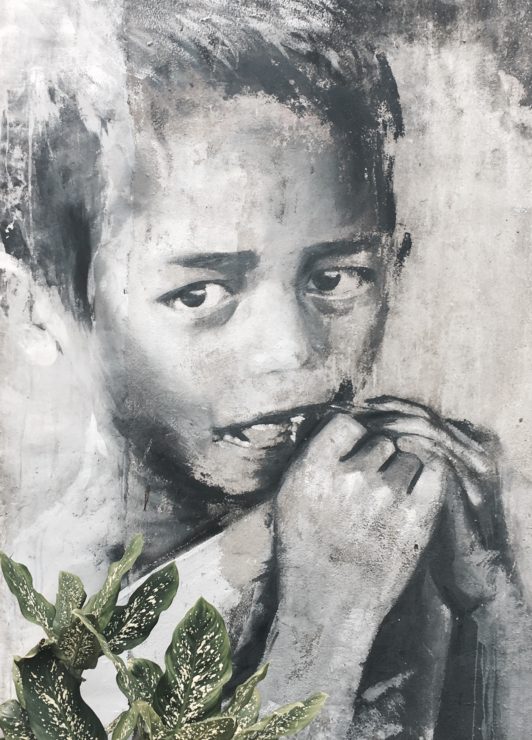 ---
---
Visiting Malaysia, you can expect to find a mesh of cultures and influences. Two influences I hadn't expected to find however were the colonial Dutch and Portuguese influences in the coastal city of Malacca. Known as either Melaka or Malacca, the city roughly halfway between Kuala Lumpur and Singapore, centres on an incredibly quaint old town and riverfront. The old town is such a unique blend of Malay, Chinese, Dutch and Portuguese history and architecture that it is actually a UNESCO world heritage site.
Can't miss spots in Malacca include the street art that pops up along the riverfront of Malacca River, the hilltop ruins of St Paul's Church and the scattered remains of the old Portuguese fortifications. Of course there's also the beating heart of the city in Jonker Street, which features a night market every Friday and Saturday. As you move between these sights you'll come to realize how atypically calm and quiet Malacca is compared to nearly any other city in Malaysia.
Malacca definitely is a unique spot and one well worth making when travelling through Malaysia.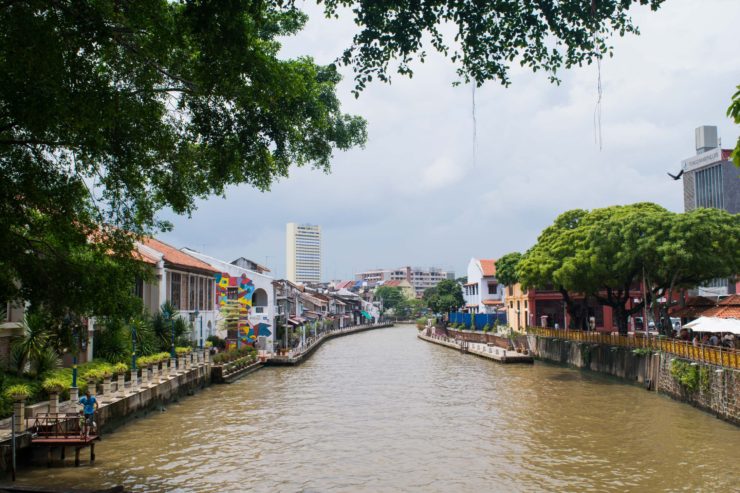 ---
---
Kuala Lumpur, the last stop on our two months Asian adventure. Coming from Sri Lanka, I didn't think things could get any better. I was wrong! Kuala Lumpur was the first clean and modern city we had the pleasure to explore. It could be different for someone coming to Malaysia from a first world country, but having spent the last months in third world countries like Nepal and India, I was blown away. No tuk tuks! No one is trying to run you over when you cross the road! And no diarrhoea from street food! And how cheap was it to party! Even the advances from strange local men didn't seem too apparent compared to being scared to leave my hotel room alone in New Delhi.
I would strongly recommend seeing the views from KL tower rather than from the viewing platform in the famous Petronas towers. It's cheaper and you will get amazing photos from the towers itself. Then, head for a dose of shopping therapy in the many shopping centres, followed by a relaxing visit to the cinema for the latest block buster for less than $7 AUD!
Do not skip the Jalan Alor street food market at night and if you still have the energy, partying on the rooftops. Kuala Lumpur was everything we dreamed of to end our holiday with a bang. Next time, when you are booking connecting flights though KL, make sure you take a day or two in town-you will not regret it!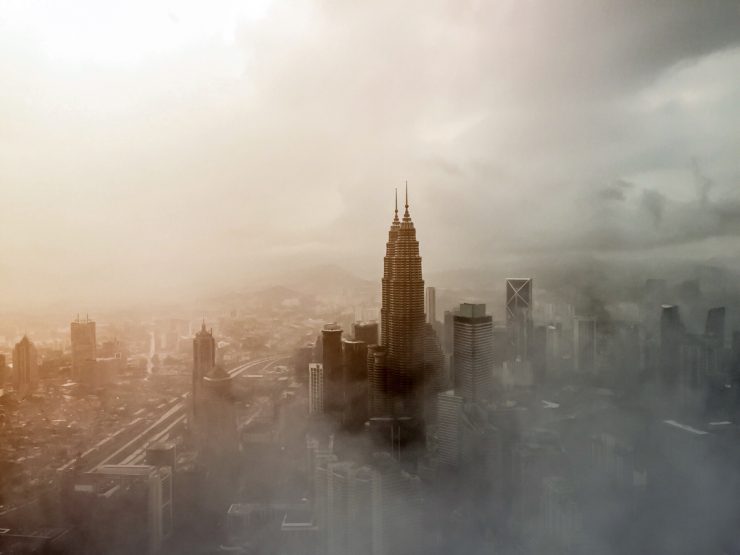 ---
BORNEO by Angie and Simon of FeetDoTravel
---
Malaysia doesn't just cover the mainland and its small islands, let us not forget the world's third largest island … Borneo! Divided into three countries, Malaysia occupies two awesome states, Sarawak and Sabah.
Where else in the world can you see proboscis monkeys in the wild? Nowhere is the answer, and it's one of the few places in the world to watch our furry orange cousins the orang-utans; Sepilok Orang-utan Rehabilitation Centre in Sabah and Semenggoh Nature Reserve in Sarawak.
Believe me when I tell you, spending time observing orang-utans is humbling. I could wax-lyrical about Borneo and the amazing adventures we had all day … and I often do!
If you love trekking, the jungles of Borneo are actually older than the amazon so if you are looking for pristine rainforest and that "Me Tarzan, you Jane" feeling, head to Mulu National Park, Sepilok, or Bako National Park where you can also stay in a nearby tree-house at the highly recommended Permai Rainforest Lodge.
But there is still more to Borneo … do you love adventure? Take a two day trip to climb Mount Kinabalu, cruise along the Kinabatangan river and, if you love cycling, hire a bike or book a tour and cycle around Kuching. Are you a scuba diver? Sipadan, the world's number one dive site is off the east coast. Surely this must whet your appetite?
A year-round destination with delicious food, honest and friendly locals and, if you want a 2-centre holiday to make the most out of your trip, it's an easy destination to travel around … Malaysian Borneo should surely now be on your radar! If you can't already tell, we absolutely love Borneo.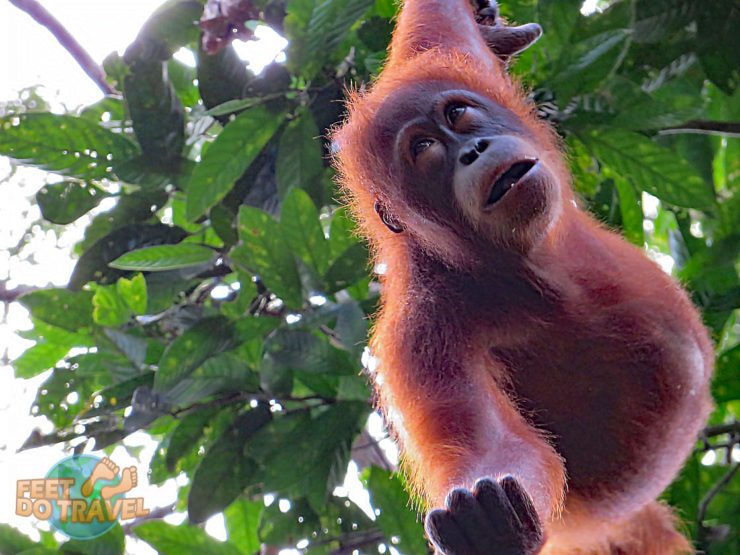 ---
GUNUNG MULU NATIONAL PARK by Alexei of travelexx.com
---
"All roads lead to Rome", as the saying goes, right? Except if you quote this famous line to someone in Gunung Mulu National Park, you're likely to be met by blank stares. Because…well…there are no roads here! The only way to currently reach this remote corner of Malaysian Borneo is via a short flight from Miri or a long and arduous series of boat trips.
Those that do make an effort to reach the park, however, will be treated to some of the most spectacular natural wonders that Asia has to offer. The iconic Pinnacles karsts that tower above the rainforest are one of the main draws, with three day hikes along the ominous-sounding Headhunter's Trail available.
Mulu boasts some of the most impressive caves in the world and visitors can explore many of them on tours and self-guides walks. The enormous Sarawak Chamber is still the largest known cave chamber in the world by area.
Don't miss the incredible bat exodus outside Deer Cave which sees millions of wrinkle-lipped bats leave the cave on their daily hunt. Longboat trips, wildlife spotting night walks and spectacular waterfalls are just some of the activities available to visitors.
However, a planned road linking Miri to Mulu is in the pipeline – go now before this gem of a national park becomes overrun with tourists.
Gunung Mulu National Park is accessible by a 30 minute flight from Miri with MASwings. AirAsia flies from Kuala Lumpur to Miri daily (2 hours). For more information on accommodation and activities, visit the park's official website.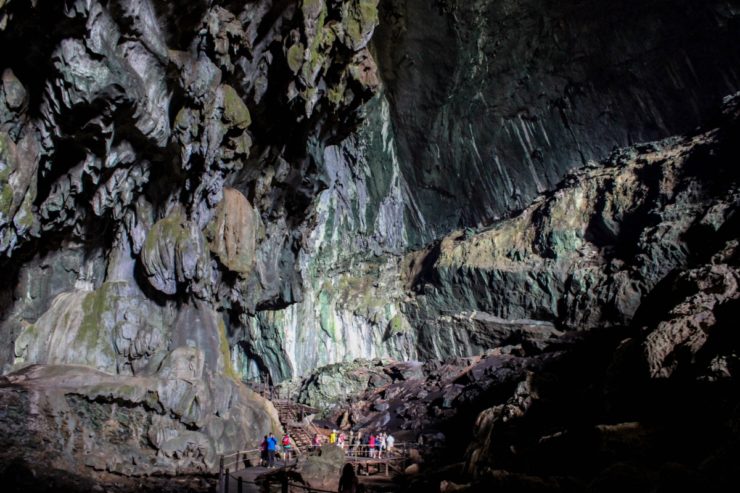 ---
KUCHING – BORNEO by Kelly of trippinturpins
---
Our time in Kuching was short but very sweet! The city of Kuching is located in the state of Sarawak, on the island of Borneo. It holds the record for the cleanest city in Malaysia and is in fact, one of the cleanest cities in Asia. This was evident on the trip from the airport to our hotel and I think that was when we fell in love with Kuching.
Kuching is rich in history and culture. Contemporary Kuching is an impressive combination of modern structures and old-world charm. With bustling weekend markets, copious museums, modern shopping malls and old 1864 Chinese shophouses selling crafts and souvenirs, this unique city does have a little for everyone.
Kuching is the perfect city to explore on foot. The landscaped waterfront esplanade is a hub of activity at night with restaurants and market stalls selling delicious foods. During the day it is the perfect place to view Astana (palace), Fort Margherita (constructed in 1879) and the New Sarawak State Legislative Assembly Building (iconic landmark).
But back to food! It was in Kuching we first tasted Sarawak laksa and I have to say we once again fell in love. This laksa is neither a curry laksa nor the sour asam laksa. I'm not sure how to describe it, but do not go to Kuching without trying a bowl of this delicious noodle soup!
Kuching is also an ideal destination for nature lovers. Nearby national parks include Bako National Park the oldest in sarawak. Although it is also one of Sarawak's smallest National parks, it includes various biomes including rainforest, jungle, streams, waterfalls, secluded beaches and an abundance of wildlife. Moreover there is Gunung Gading National Park which is home to the world's largest flower; the giant rafflesia can grow up to a diameter of one metre, and Semenggoh Wildlife Centre which operates an orang-utan orphanage and rehabilitation program.
Kuching is the perfect destination for city dweller and nature lover!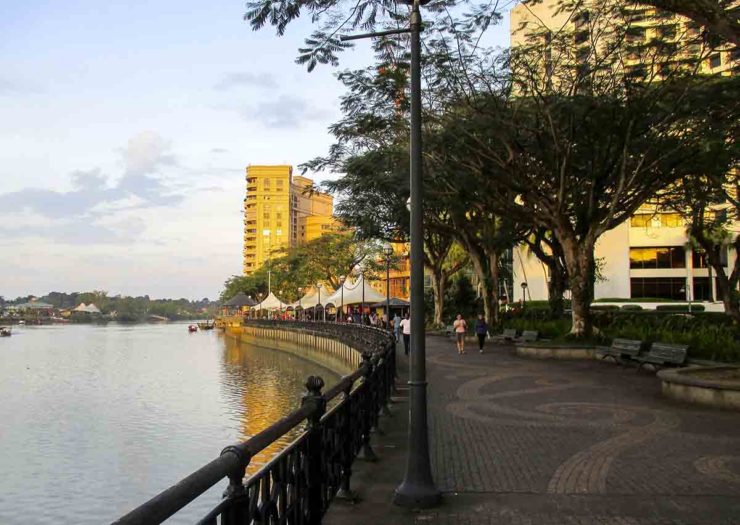 ---
NEED TO KNOW
---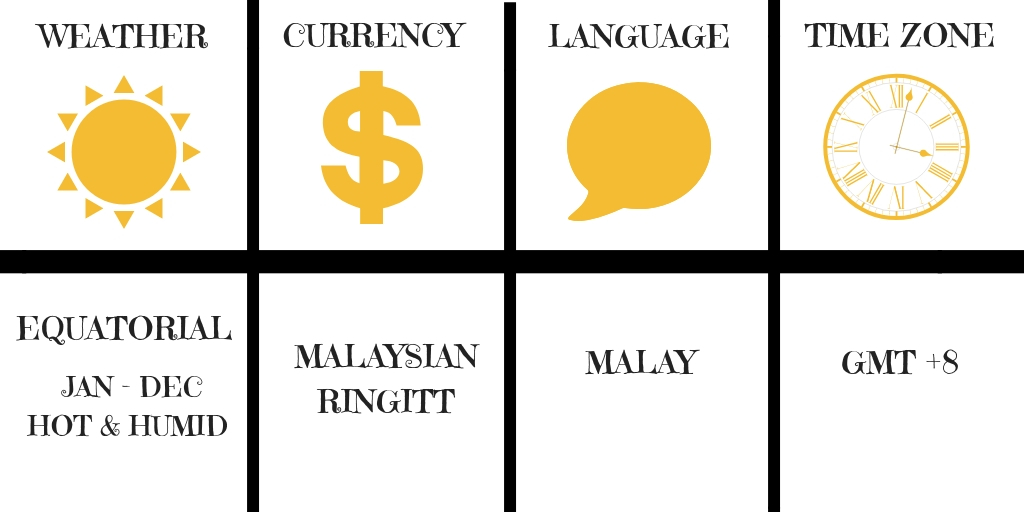 ---
So those are 6 of mine and some of my fellow travel bloggers favourite places to visit in Malaysia! For more about Borneo you can read a review of Sepilok Orangutan Rehabilitation Centre.
I still have 4 of these amazing places to visit and I can tell you I can't wait! Borneo in particular has just moved to a much higher position on my wish list! I hope you enjoyed "Top 6 places to visit in Malaysia" – Have you been to any of these and are there other places you would add to my post!
If you are traveling as a family and are struggling to to put together an itinerary check out this post which has a great detailed 5 day itinerary for traveling families.
PIN FOR LATER – TOP 6 PLACES TO VISIT IN MALAYSIA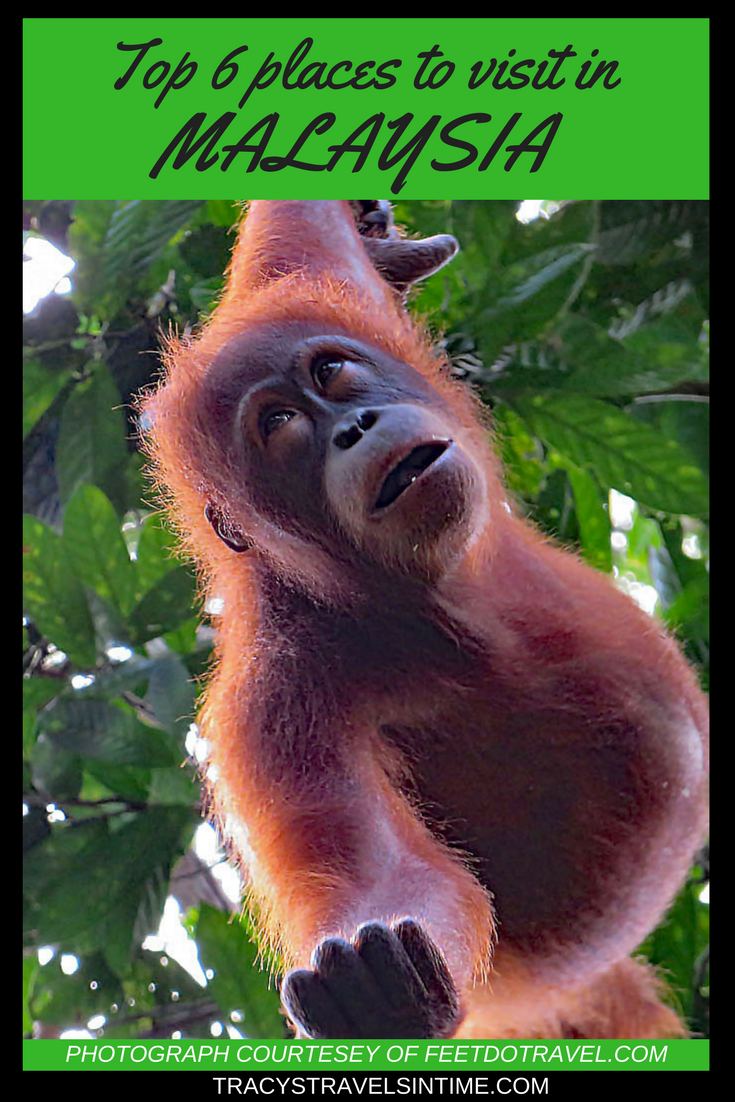 YOU MAY ENJOY THESE POSTS TOO!
---
This post may contain compensated links. Please read our disclosure for additional information. As an Amazon Associate, I earn from qualifying purchases.