This post may contain compensated links. Please read our disclaimer for additional information.
Are you thinking about visiting Blenheim Palace – UNESCO World Heritage Site and birth place of Winston Churchill?
We have visited Blenheim twice – once in October and again in July 2017. We visited twice because to put it mildly its expensive to visit and the saving grace is that the entry fee allows unlimited visits for 12 months. So we were determined to get our money's worth.
In October we visited mainly the house (it wasn't a bad autumn day but nevertheless not a day to enjoy the gardens) but on our recent trip we spent the day exploring the grounds. And that made the hefty entrance fee worth it. More about costs later in the post.
There are lots of events at Blenheim Palace throughout the year and I would love to experience Christmas at Blenheim Palace too as they have lots of great happenings during the festive season.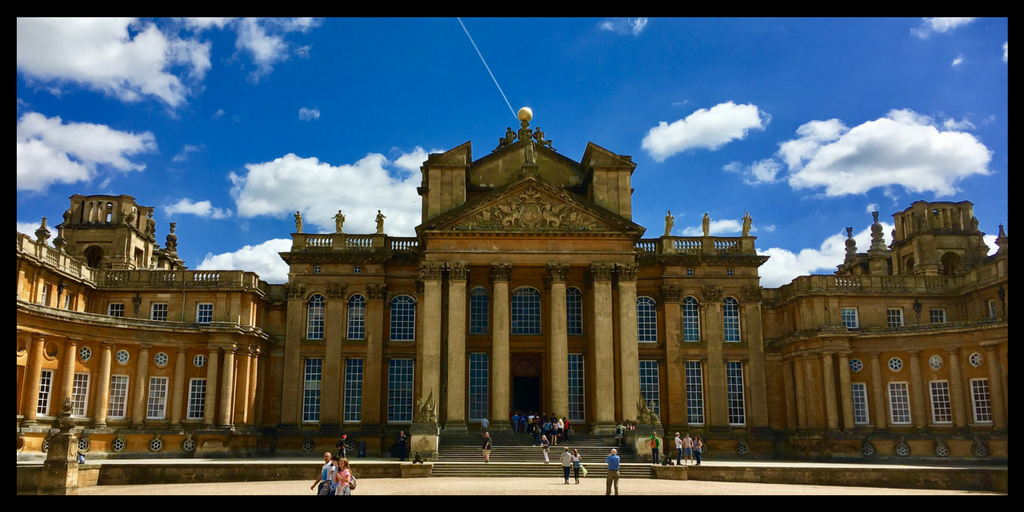 WHERE IS BLENHEIM PALACE?
Blenheim Palace is the residence of the Duke of Marlborough and is situated in Woodstock in Oxfordshire, England. So yes the 12th Duke and Duchess of Marlborough (never met them) call this little pile home! The palace was built in 1704 by Queen Anne as a gift to the 1st Duke.
It is probably known primarily as the birthplace of Winston Churchill and when I have mentioned we visited the palace that is generally the first thing people say…..and that they visited a long time ago!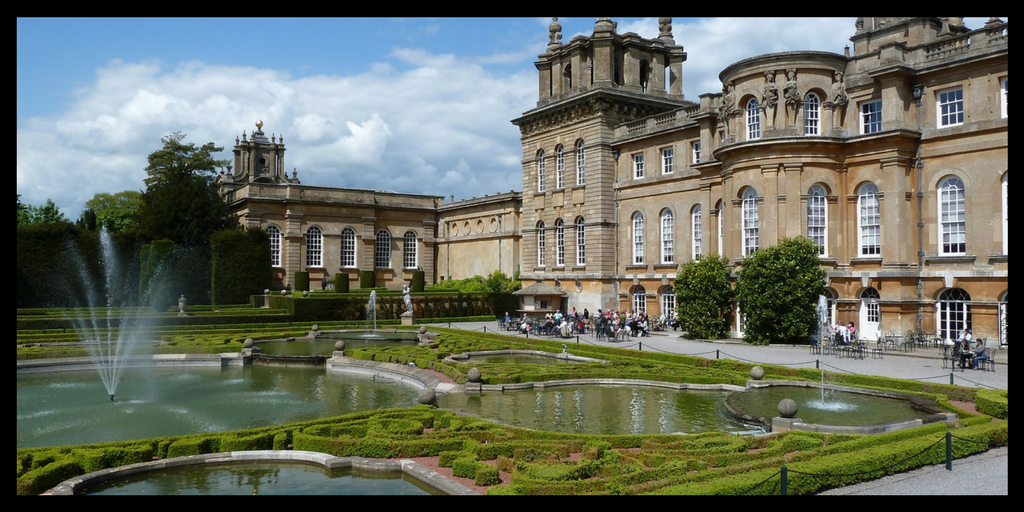 VISITING THE HOUSE
We didn't join one of the free tours which were included in the price of admission and regret it. I think we would have got far more out of our visit if we had. Instead we explored the State Rooms ourselves. At the time there was an art exhibition on and it did distract from the beautiful rooms in my opinion – juxtaposition of modern art with the stunning portraits, furniture and tapestries wasn't our favourite experience.
There are additional tours available for a small fee – (For example  the  'Upstairs' Tour, 'Downstairs' Tour, Duke's Floor Tour and Buggy Tours).
We took a stroll through the exhibition which celebrates the life of Churchill and I would recommend it. You even see the room where he was born! There is also a memorial garden to see once you are in the park – and the place where he proposed to his wife Clementine.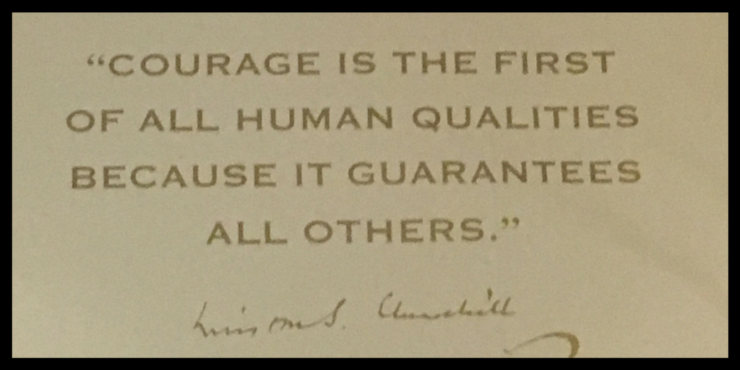 VISITING THE PALACE PARK AND GARDENS
While truthfully we weren't overwhelmed by the house (should have taken those tours!) we absolutely loved the park and gardens! We visited in a perfectly beautiful English summer's day and it was fantastic. The gardens are beautiful and there was so much to see and do!
TIP – Take the train! Have coins on you to pay!
For 50p each (single journey) you can take the train from the entrance to the family-friendly Pleasure Gardens which is just what we did! There is loads to do at the Pleasure Gardens and is a must to visit – if you have children definitely head there.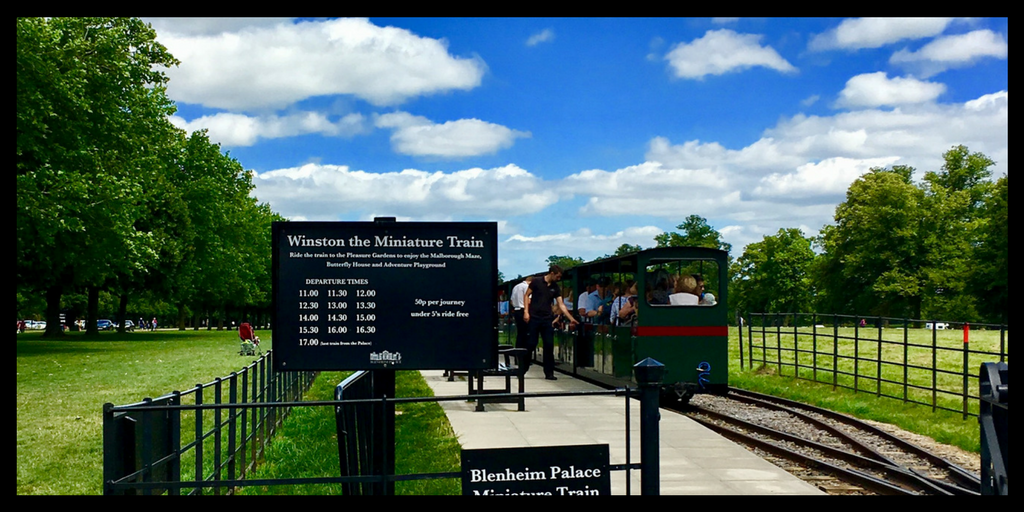 We loved the butterfly house so much that we visited twice! I love butterfly houses – what is not to love! It was hot in there and was great for giving us a little taste of the climate we are about to move to in Tropical Northern Queensland!
I am going to admit it but this was the first maze I had ever been in!! Really! It was good – we got lost a few times but eventually found our way into the middle! The lookouts help though once back on the ground it was easy to get lost again!! Great fun and highly recommend you go and get lost!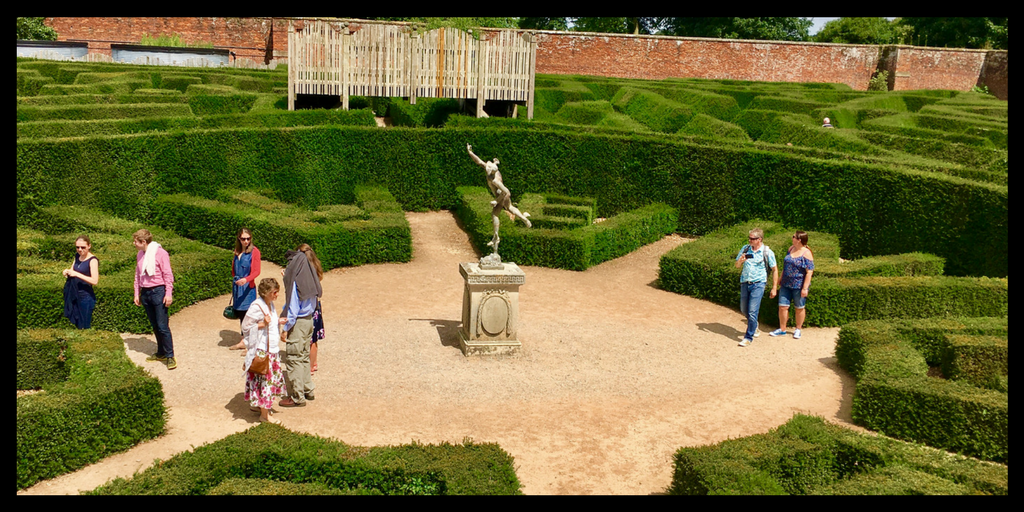 When visiting Blenheim Palace in summer a walk through the gardens is a must! To get to them walk through the entrance and the courtyard to get to the more formal gardens at the back of the house. They are beautiful! And created by the famous Capability Brown too!
What you need to know if you are planning a visit
Cost – if you are planning to visit the house, park and gardens if you choose to donate the cost of your entry to the Blenheim Palace Heritage Foundation Charity you benefit from a free annual pass which in my view is worth it and you are helping preserve the house and grounds for future generations. If you choose not to visit the house but purely the park and gardens the entry fee is cheaper but can't be converted into an annual pass.
Check out the official website (one of the best I have seen) which gives you all the information you will need when planning a visit – blenheimpalace.com 
Train – take change for the train (we were scrabbling around for change) which costs 50p for adults one way.
Food and drink – there are lots of places to buy food/drink etc but it is quite pricy. I recommend taking drinks and a picnic!
Events at Blenheim Palace – there are loads of things on at Blenheim throughout the year so well worth checking what is of interest and planning another visit (especially for us annual pass holders!!)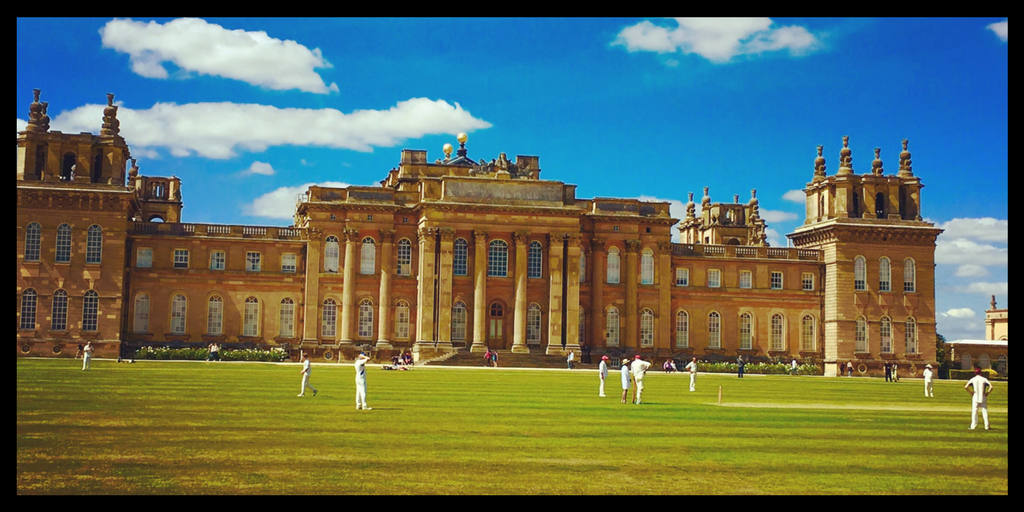 Have you visited Blenheim (recently!!) – what did you enjoy the most? If not is it somewhere you would like to visit?
A UNESCO WORLD HERITAGE SITE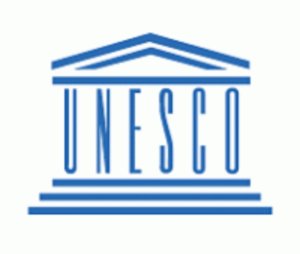 Blenheim Palace is a designated UNESCO World Heritage Site since 1987  to read its listing click here!
---
FURTHER INFORMATION FOR VISITING ENGLAND
---
I have lots of great posts all about travel in England to help you plan your visit including tips, itineraries and more. Subscribe below to ensure you don't miss any new posts and get exclusive access to my resource library.
If you are visiting England for the first time you won't want to miss my top 15 tips so you know what to do/not to do when you visit!
For food lovers check out my top 20 dishes to try when you visit.
Inspired to visit the beautiful Yorkshire Dales the setting for Wuthering Heights? Visit Yorkshire
To visit some of the beautiful stately homes in England – National Trust
PIN FOR LATER! VISITING BLENHEIM PALACE A UNESCO WORLD HERITAGE SITE
YOU MAY ENJOY THESE POSTS TOO!
CLICK FOR EXCLUSIVE ACCESS TO MY RESOURCE LIBRARY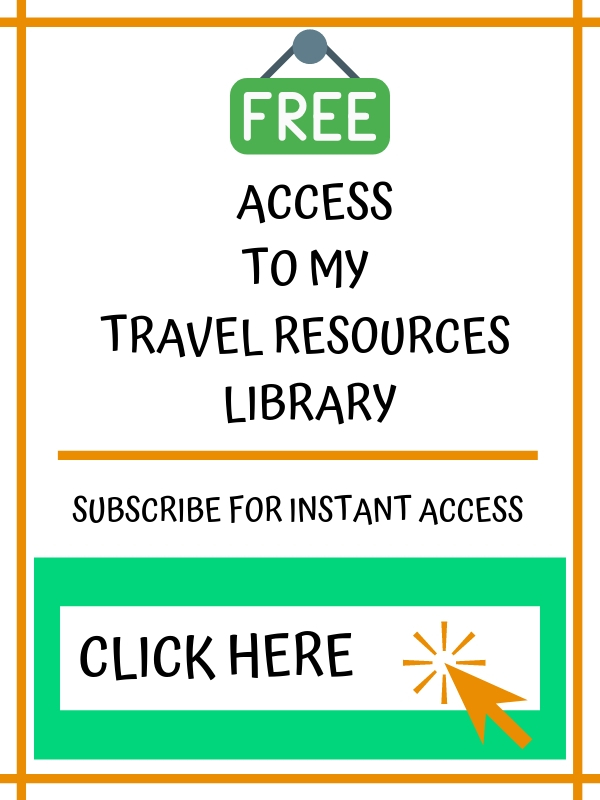 ---
---
This post may contain compensated links. Please read our disclaimer for additional information.