This post may contain compensated links. Please read our disclosure for additional information. As an Amazon Associate, I earn from qualifying purchases.
Last Updated on March 3, 2020
HOW TO ENJOY A BOSNIA DAY TRIP FROM DUBROVNIK
One of the brilliant things about staying in Dubrovnik is its proximity to other amazing places. And of course we had to visit them – I was not passing up on the chance to see another 2 countries. (Mostar in Bosnia Herzegovina is only 129 km from Dubrovnik and Kotor in Montenegro is only 94 kms away).
Organising a Bosnia day trip from Dubrovnik was very easy and relatively inexpensive.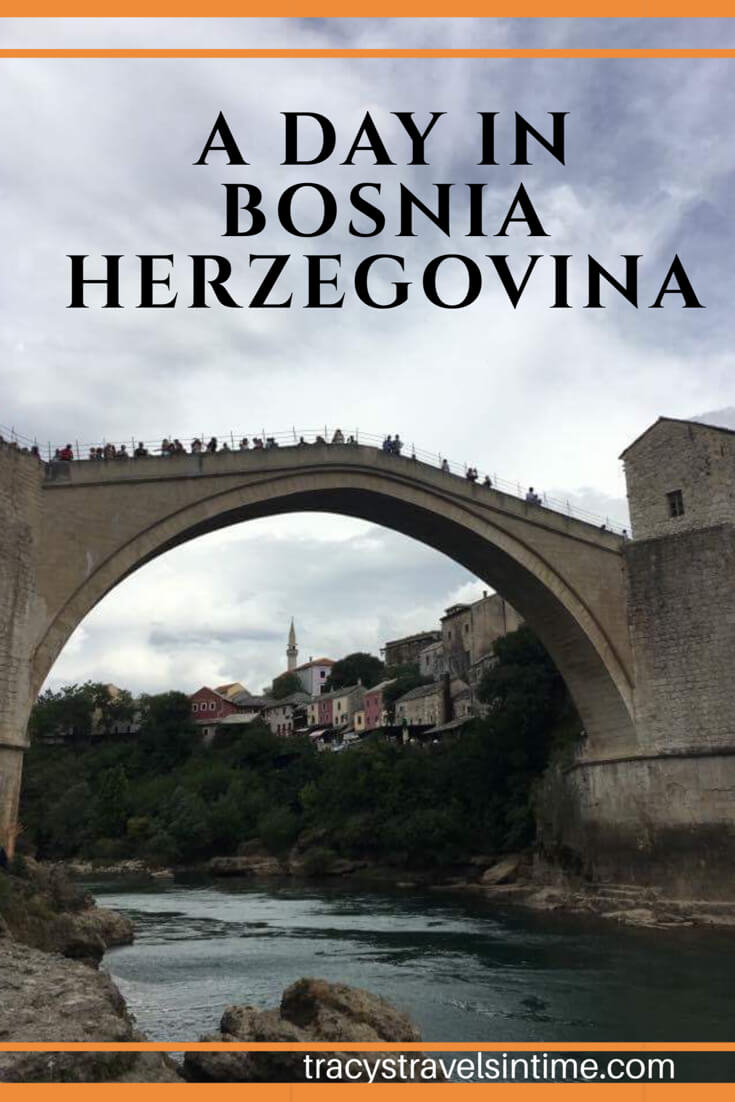 LOGISTICS FOR A BOSNIA DAY TRIP FROM DUBROVNIK
Our first day trip with Cheap Dubrovnik Tours was to Bosnia-Herzegovina (we also used them for our trip into Montenegro). We found the company on trip advisor and after a few emails to sort out times and dates etc we were on! When we are holiday we hate driving so being able to hire a car with a driver/guide for the day was simply brilliant! (The prices are good too so please do check them out – I am not on any commission we just had a fab couple of trips with them! All views are my own)
We were picked up from our hotel at an agreed time by Jake who was to be our driver and guide for the day – he is a great guy and we had a wonderful day out with him!
ITINERARY
We chose to visit 2 places in Bosnia-Herzegovina – there were other options and Jake described the possibilities but let us choose where we wanted to go. We decided to visit Počitelj – a medieval town on the banks of the river Neretva and Mostar – a visit to see the Stari Most or Old bridge a UNESCO World Heritage site.
If you are considering seeing more of Bosnia Herzegovina read all about how to take a road trip to Trebinje.
---
Počitelj
---
The drive to Počitelj took a few hours but it was a fun drive with Jake chatting to us and keeping us informed about interesting facts while we drove (well he did the driving but you know what I mean!) He also took us to a quieter border crossing so we had a very smooth crossing from Croatia into Bosnia-Herzegovina with no queuing.
Počitelj is on the UNESCO World Heritage tentative list. It is a walled town which throughout the ages has been of significant strategic importance to whomever was in control of the area. The influence of the Ottoman Empire is evident with a mosques and other buildings erected during their rule.
During the 1992-96 war Počitelj suffered serious damage and was named in 2006 as one of the 100 most endangered cultural heritage sites in the world. In 2000 the government started a programme to protect the area.
Points of interest include
The Fort – this was built between the 15th and 18th centuries and overlooks the town and the Mosque of Sisman Ibrahim-Pasa. We decided not to walk up to the fort – its a steep climb and it was a very hot day but we did go into the mosque.
The mosque was built in 1562-63 and is a single-room domed mosque. Although the mosque was severely damaged in 1993 it has been retuned to its original function. Remember to remove your shoes and ladies need to cover their heads before entering – a lovely man outside the mosque lent me a shawl.
There is a small charge to enter.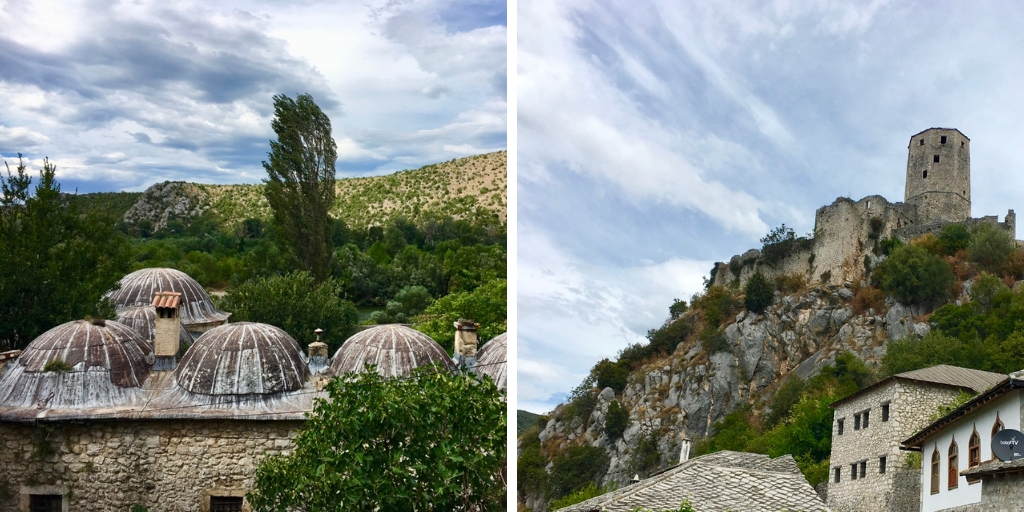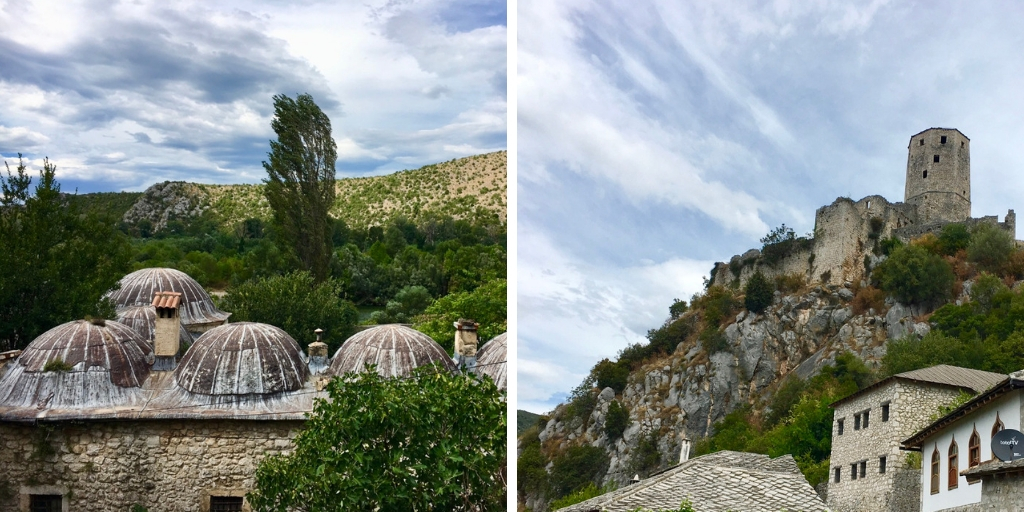 Počitelj is definitely worth stopping at – it is a lot quieter than Mostar – and it is a really interesting town. You can really see the influence of whoever was in control of the region in the different architectural styles.
There were some stalls selling local produce and other things such as bags and scarves. Jake also bought us some figs – buy some they are delicious!!!
---
Mostar
---
Mostar was a city I had heard of mainly due to the destruction during the war of 1992/6 of the Old Bridge or Stari Most. The bridge was originally built in the 16th century during the rule of the Ottoman Empire.
Mostar is the most important city in the Herzegovina region and it was a beautiful place to visit (though extremely busy).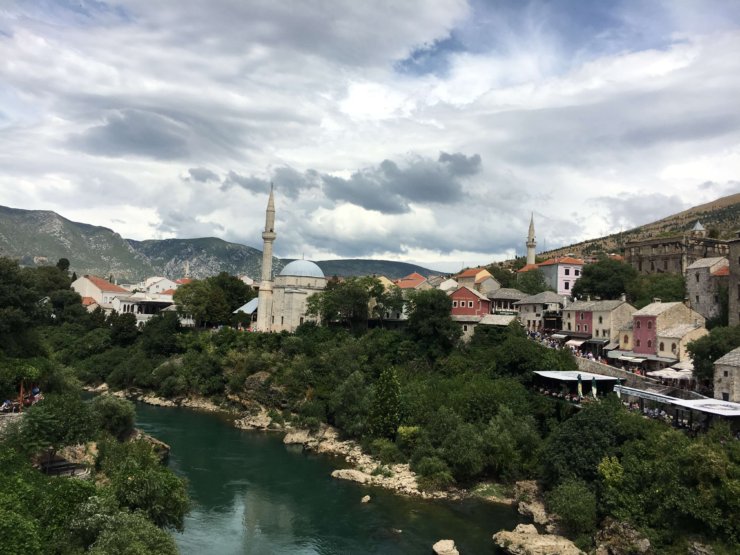 The market is on either side of the bridge – which has been completely rebuilt – and it was amazing! Such beautiful things for sale!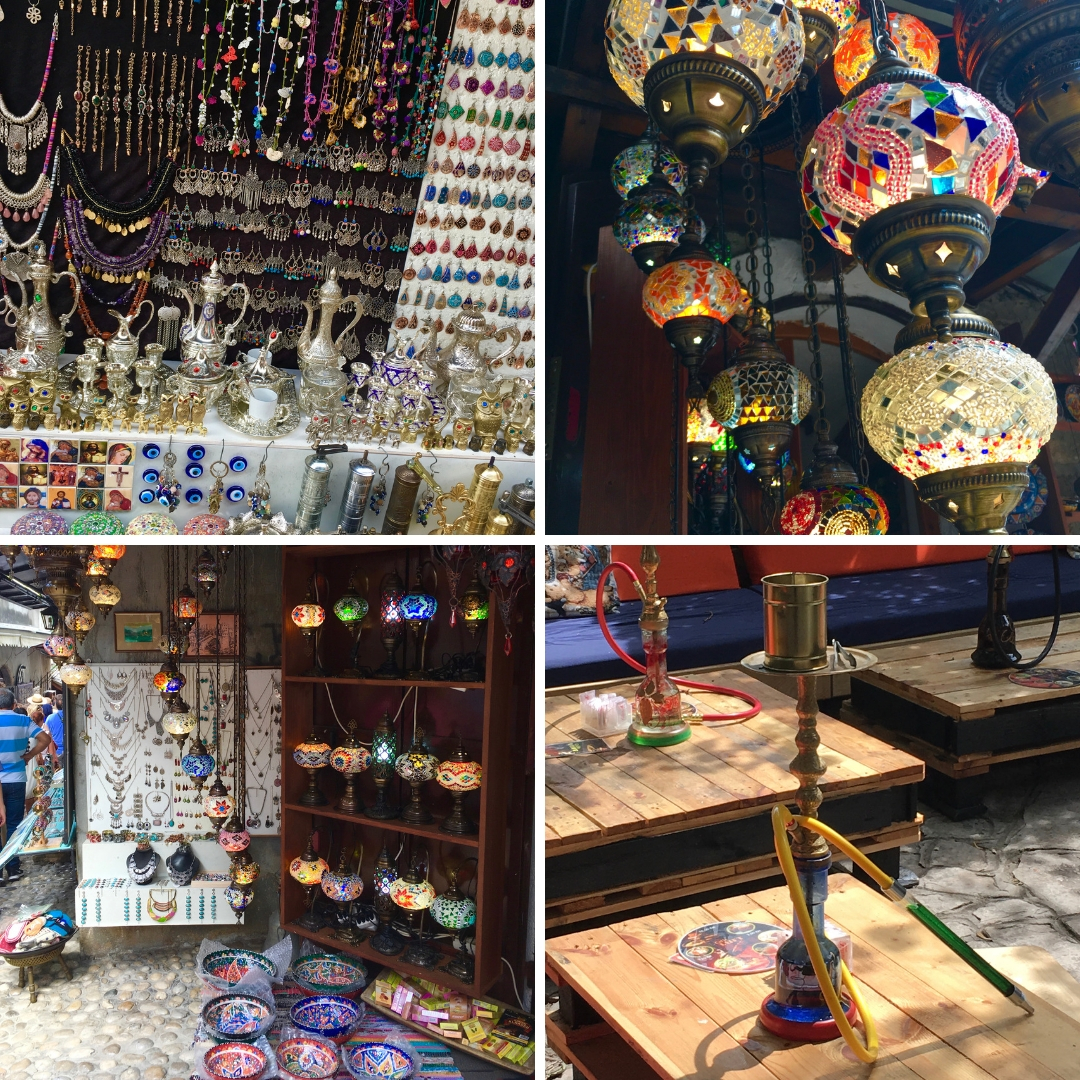 There was a silver smith at work too which was fascinating to watch!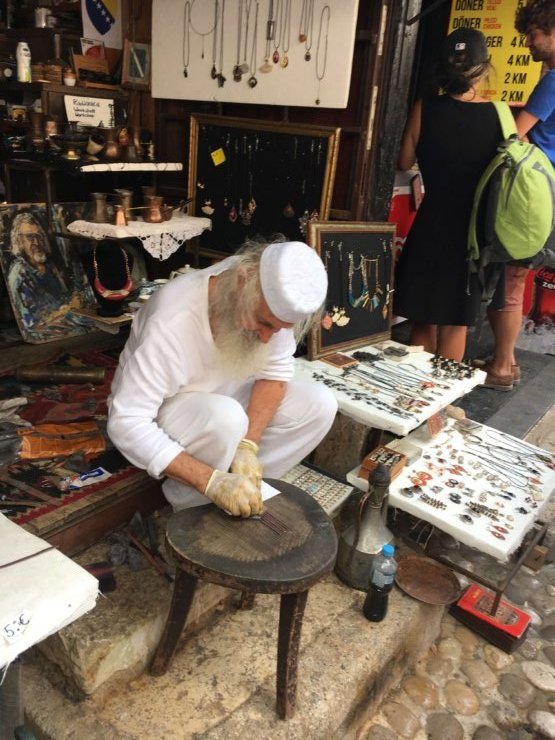 The famous bridge jumpers of Mostar were in action the day we were there. Unfortunately someone got distracted buying a fridge magnet (I know a fridge magnet??!!?) and so we missed seeing the guy jump! They will jump once they have collected 20 Euros from the crowds. The people must have been tight that afternoon as we didn't see anyone else try it. I'm not surprised – its a long way and the river is not deep at that point so if they get it wrong….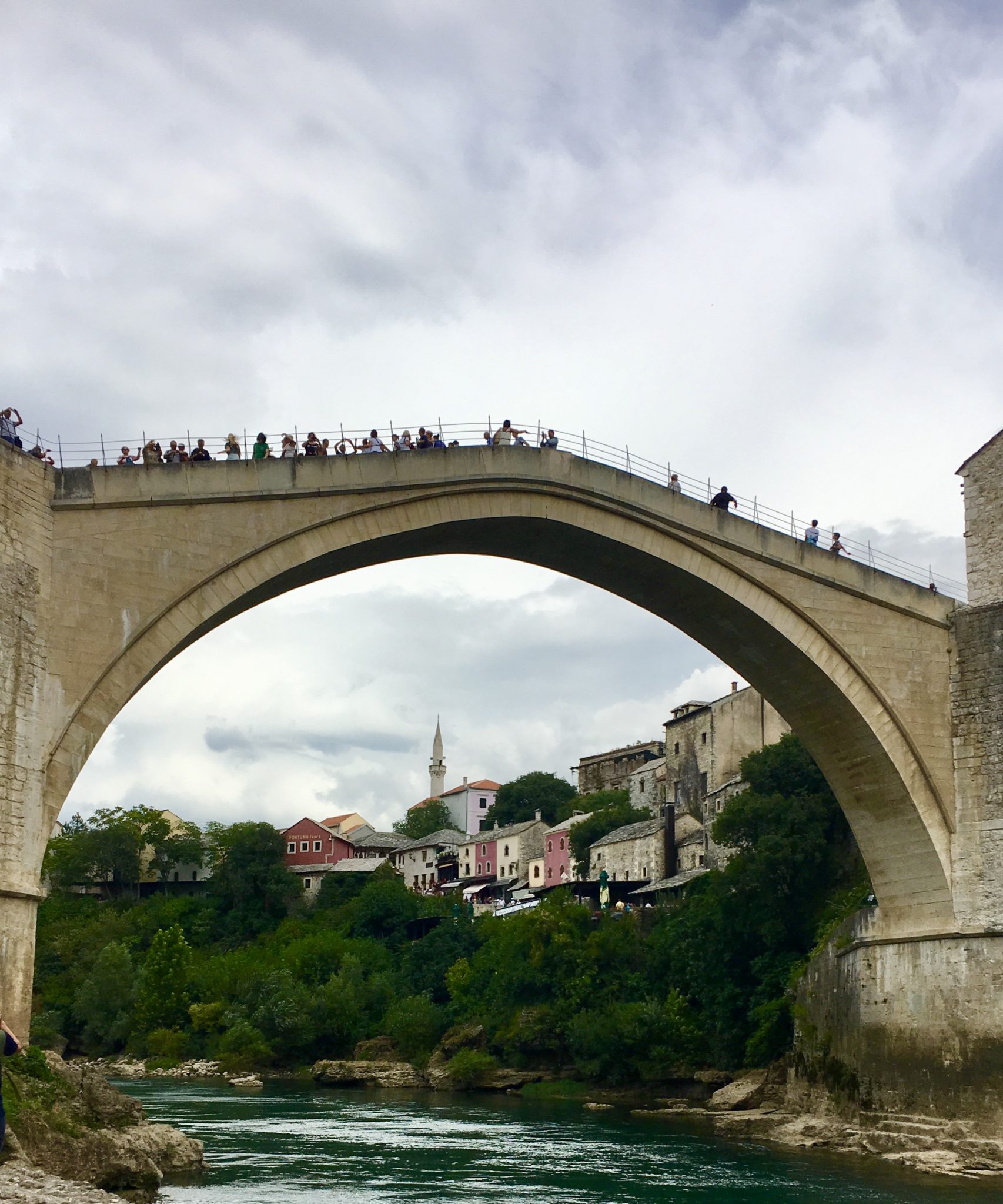 Where to eat in Mostar
We had lunch in Mostar. If you want a feast go to the Restoran Sadrvan. It is on the right just before you get to the bridge and order the national plate! It was superb. The waiters and waitresses are all in traditional dress so you can't miss it. The food was phenomenal and not expensive at all!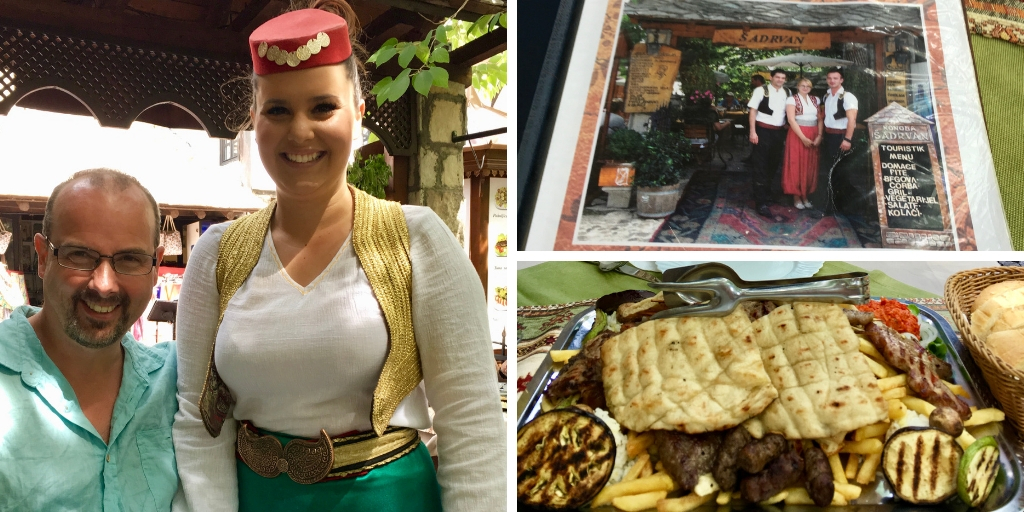 Then have another walk over the bridge to work off that lunch. The bridge is very steep and very slippery and very busy. I was so glad I was wearing sandals with little grip as I stood there trying to take photographs and not slip at all!
When we walked back through town to the car the scars of the war were very evident. Some areas have been deliberately left as they were to show after the war how much destruction there was. A poignant reminder of a war where 2000 people died in Mostar alone.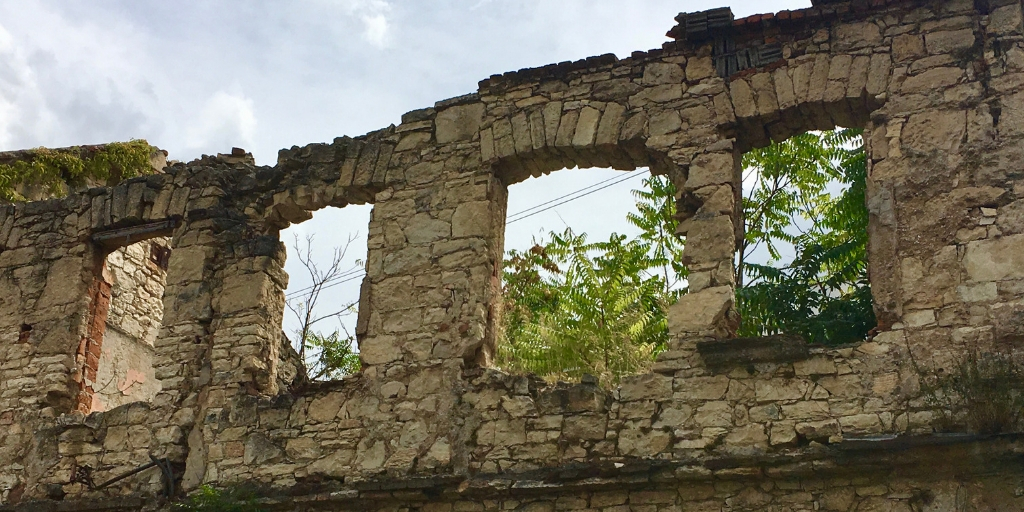 We really enjoyed spending a day in Bosnia Herzegovina and highly recommend it if you have the time. The contrast to Croatia was phenomenal and the influence of the Ottoman Empire has left a lasting legacy in terms of religion, architecture, food and more.
A UNESCO WORLD HERITAGE SITE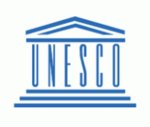 The Old Bridge area and the Old City of Mostar are UNESCO WHS since 2005. They are one of only 3 sites inscribed on the list so far from Bosnia Herzegovina.
Read all about it on the official site HERE
TIPS FOR SPENDING A DAY IN BOSNIA-HERZEGOVINA
Don't forget your passport!!
Take cash – Euros were accepted
Wear trainers or shoes with some sort of grip if you plan to walk across the Old Bridge as it is seriously slippery.
Don't miss the chance to watch the bridge jumpers!
Do try the food – it was so tasty and very cheap!
There are lots of tours to Mostar available but I would recommend Cheap Dubrovnik Tours with no hesitation.
And last but not least the award for parking goes to this guy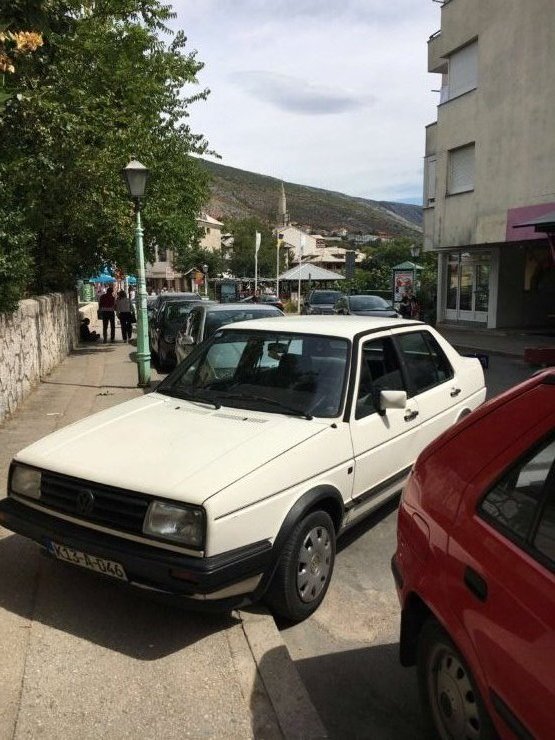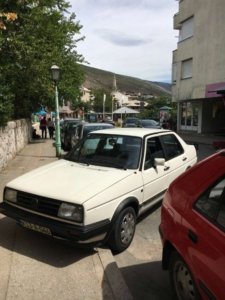 YOU MAY ENJOY THESE POSTS ABOUT TRAVEL IN THE BALKANS
PIN FOR LATER!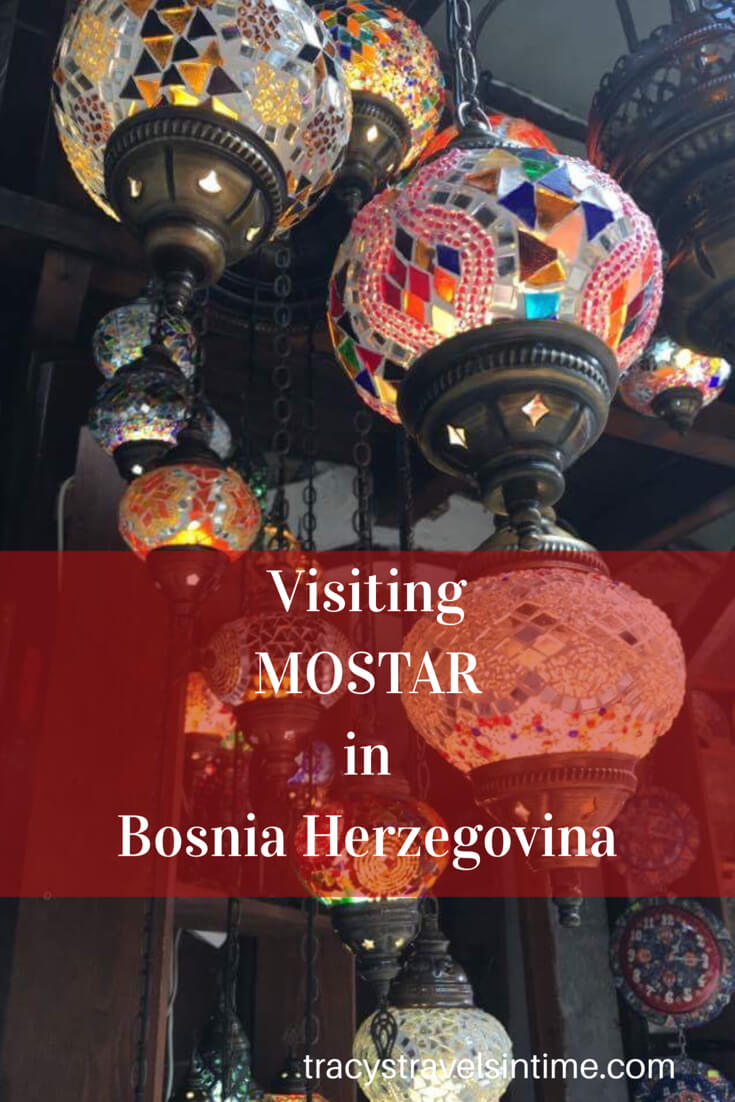 YOU MAY ENJOY THESE POSTS TOO!
This post may contain compensated links. Please read our disclosure for additional information. As an Amazon Associate, I earn from qualifying purchases.