This post may contain compensated links. Please read our disclaimer for additional information.
Top Ten Tips for visiting Sri Lanka
Change money at the airport – loads of desks and the rates should all be the same. We changed £ sterling into Rupees. We did later make a couple of ATM withdrawals too.
Plan your itinerary and think about hiring a car and driver for an entire day. It cost us $50 for a whole day. Your Airbnb host will be able to book one for you.
Tuktuks – always agree a price before you start your journey and never accept the first price they offer.
Use your Airbnb host – get as much info from them about what you want to see in SL and ask them to help you book tickets etc.
5. Use mosquito spray when it gets to late afternoon.
6. Try the local food. Most will ask you how spicy you want it. Rotis and hoppers were lovely. For breakfast definitely try the                 pancakes rolled up with a sweet sugar/coconut filling – delicious!
[bctt tweet="Check out these top tips for visiting Sri Lanka! #travel #srilanka" username="tracystravels10″]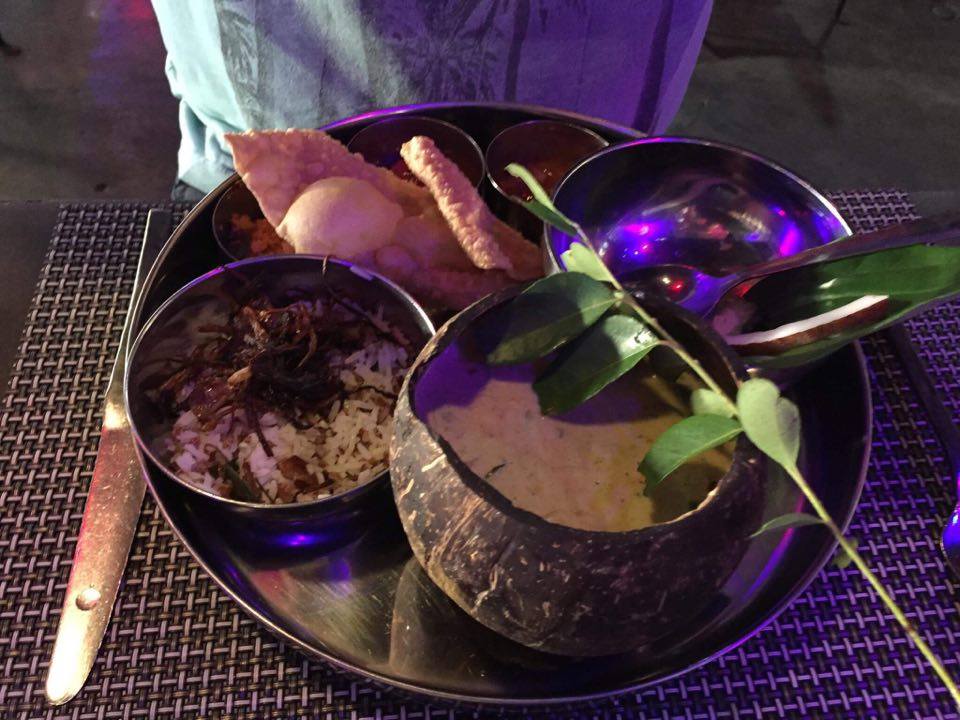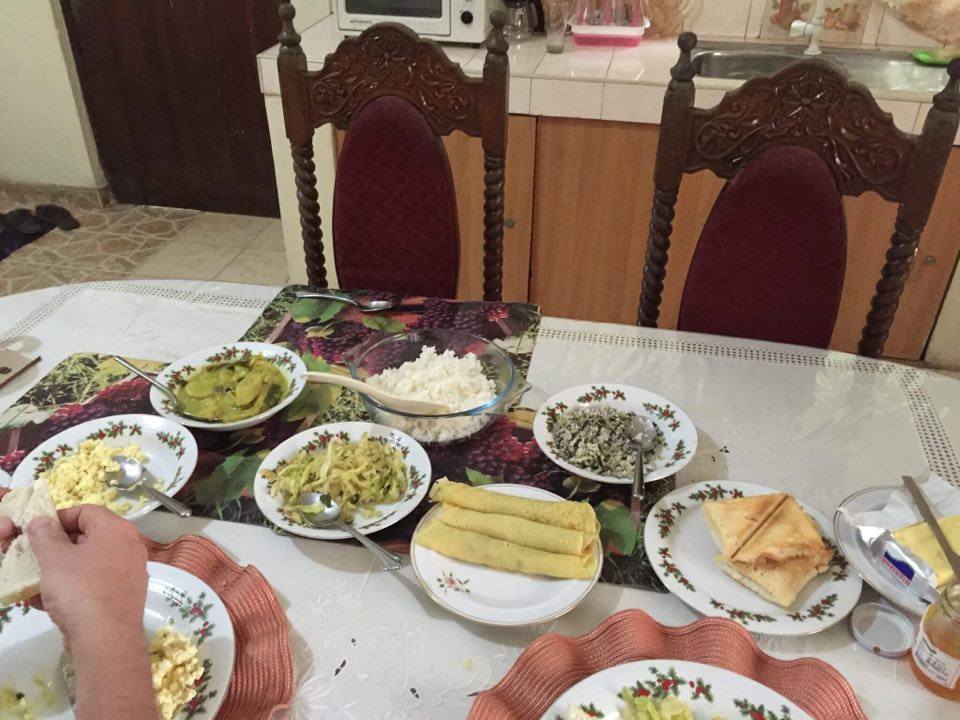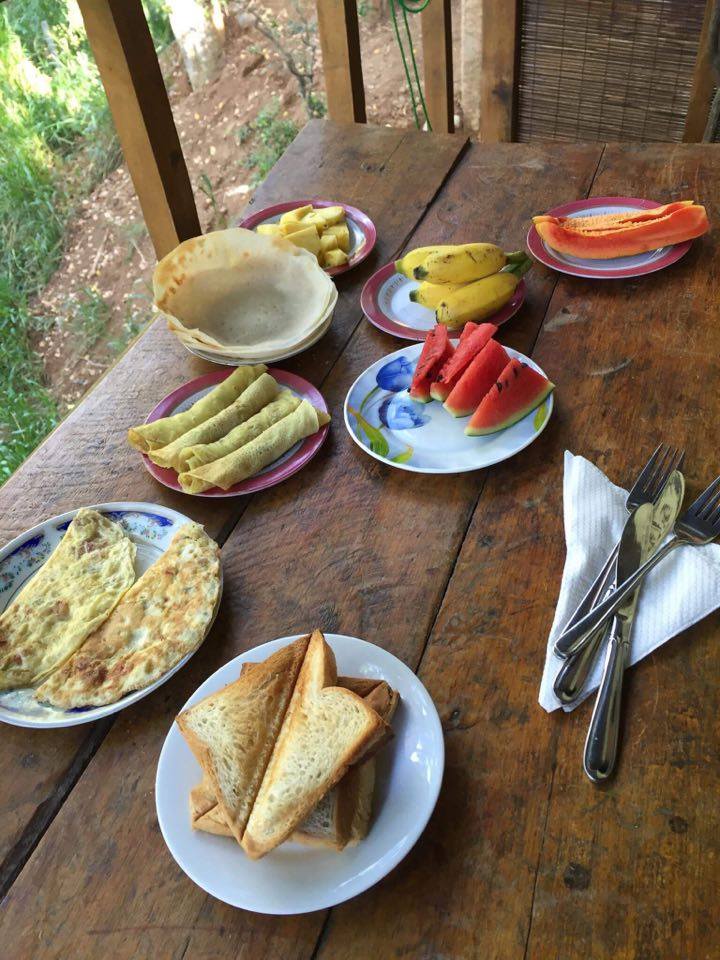 7. We didn't use our mobile phones in SL. We tried to buy a sim card at the airport just in case of emergencies but your phone needs to be unlocked for them to work. As it happens we didn't need it anyway. Lots of restaurants had free wifi.
8.The Sri Lankan people speak very quietly and are polite. English is widely spoken.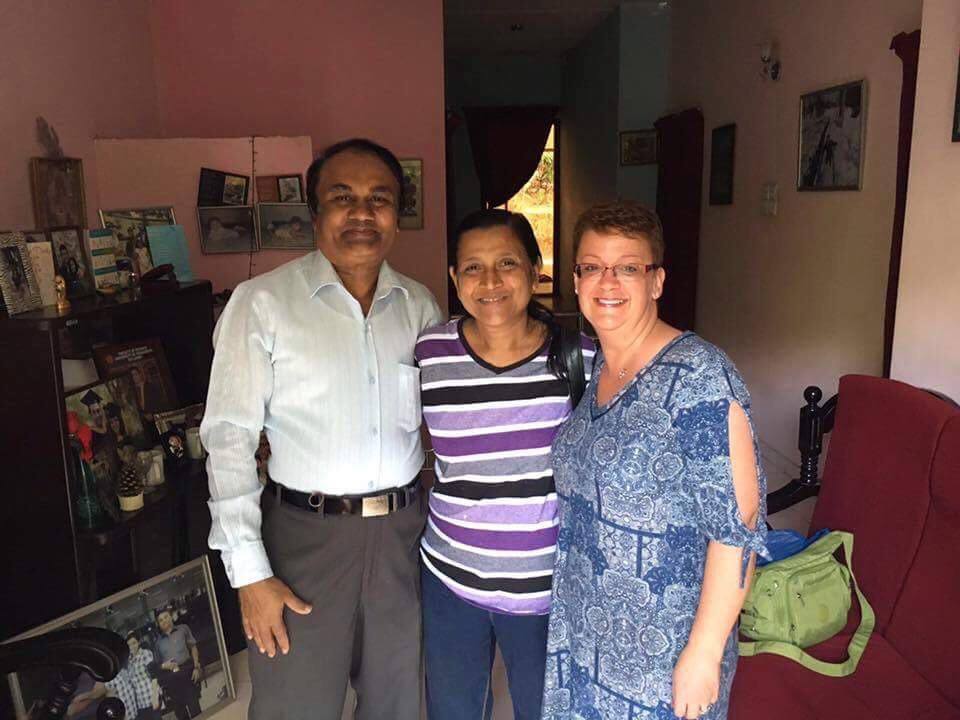 9. Don't be tempted to drive yourself, 5 minutes in a tuktuk will confirm that very strongly for you!!
10.Don't forget to wear appropriate clothing when visiting religious sites – cover shoulders and knees.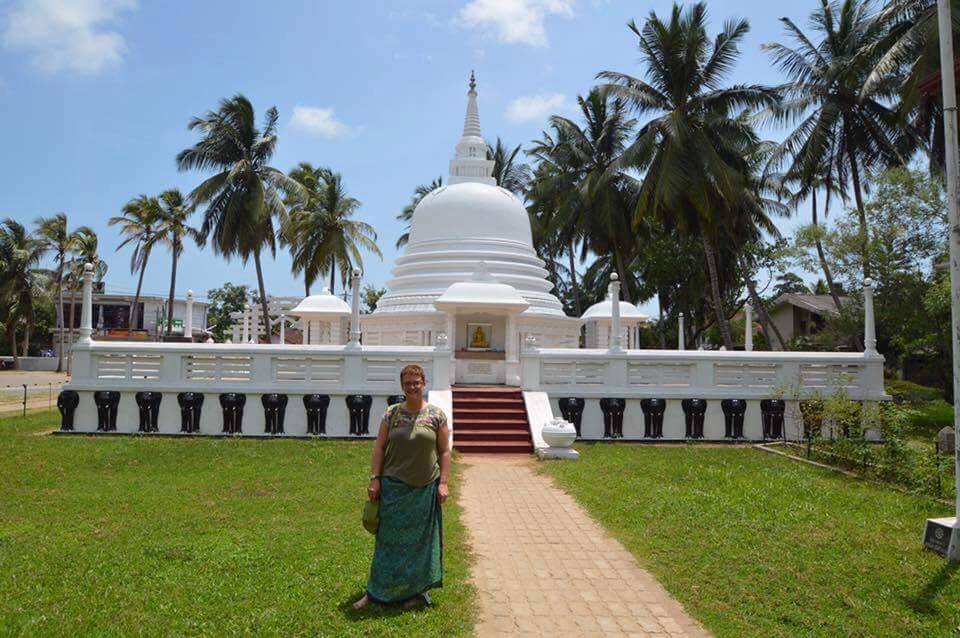 Enjoyed top tips for visiting Sri Lanka? Want to know more about Sri Lanka?
---
Pin for later – top tips for visiting Sri Lanka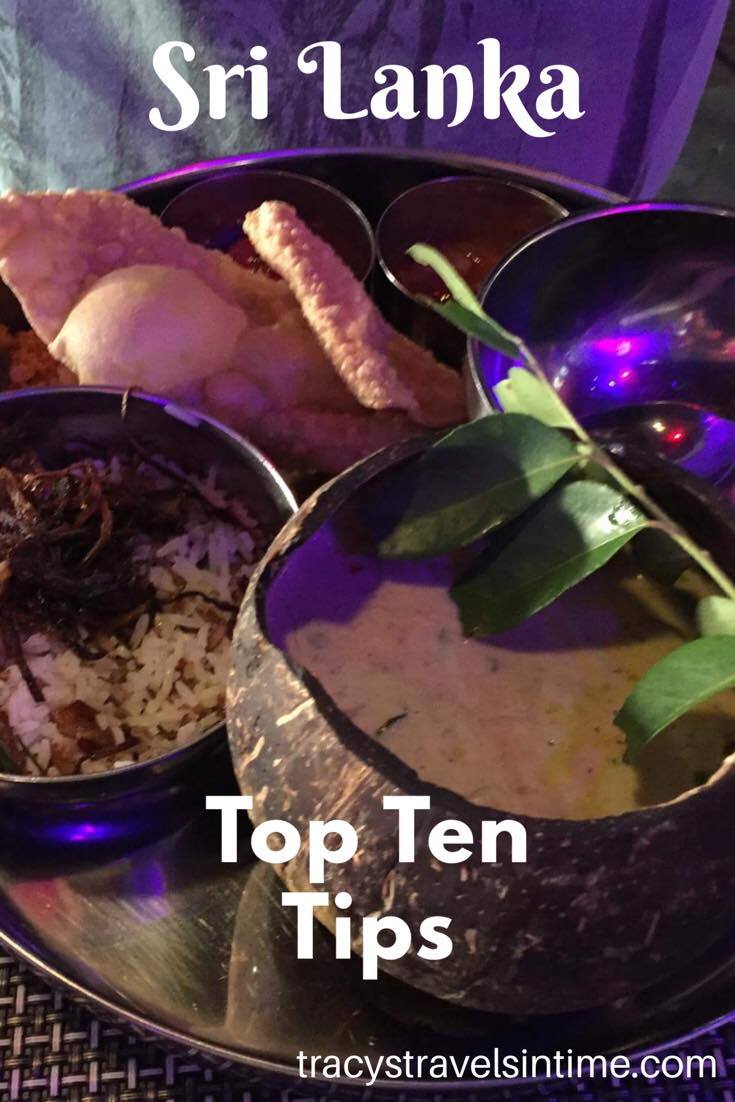 ---
Have you been to Sri Lanka? What was your experience? Is it somewhere you recommend to visit? Are there any other tips you learnt from you trip that could be added to the above list? Please feel free to leave comments below we will get back to you!
Tracy has lived and worked in 7 countries on 4 continents and travelled to over 50 more. A qualified school teacher with an interest in history, reading, photography, nature and wildlife she is always planning her next trip (preferably by train)
With a lifetime of travel experience, and a network of friends all over the world, she is also able to share genuine insider guides, recommended best book lists and train journey inspiration to help you travel authentically to some of the most beautiful places on earth.
Come and join me as I travel the world one country (and train journey) at a time!
This post may contain compensated links. Please read our disclaimer for additional information.