Travelling by train through Sri Lanka is something of a 'must do' experience and one of the best things to do in the country. We were not disappointed when we decided to book two of the most scenic train journeys to experience in Sri Lanka – the Colombo Fort to Candy service and the Candy to Ella train.
Tip – If you are wishing to purchase tickets from the UK for the Sri Lanka train journeys you need to use an agent to do so. However, as we were staying at an Airbnb in Sri Lanka we asked our hosts to arrange the tickets for us.
Traveling Sri Lanka by train
Sri Lanka train journey 1 – Colombo Fort to Kandy
Our first train journey was from Colombo Fort to Kandy. We left the booking completely in the hands of our host and he managed to get us seats in the First Class Air Conditioned carriage.
Wow, we thought, First Class for only 1000 rupees (approx. £5.00 for two tickets!!). We arrived at Colombo Fort and very easily found our way to the correct platform.
There are lots of Guards to point you in the right direction and were all very helpful. Our train was no. 1019 leaving at 10.35am. This was a modern (ish) Chinese-built blue train and we quickly found our way to our seats 21 and 22.
The first class carriage is the only one where no standing is allowed, so there's plenty of room.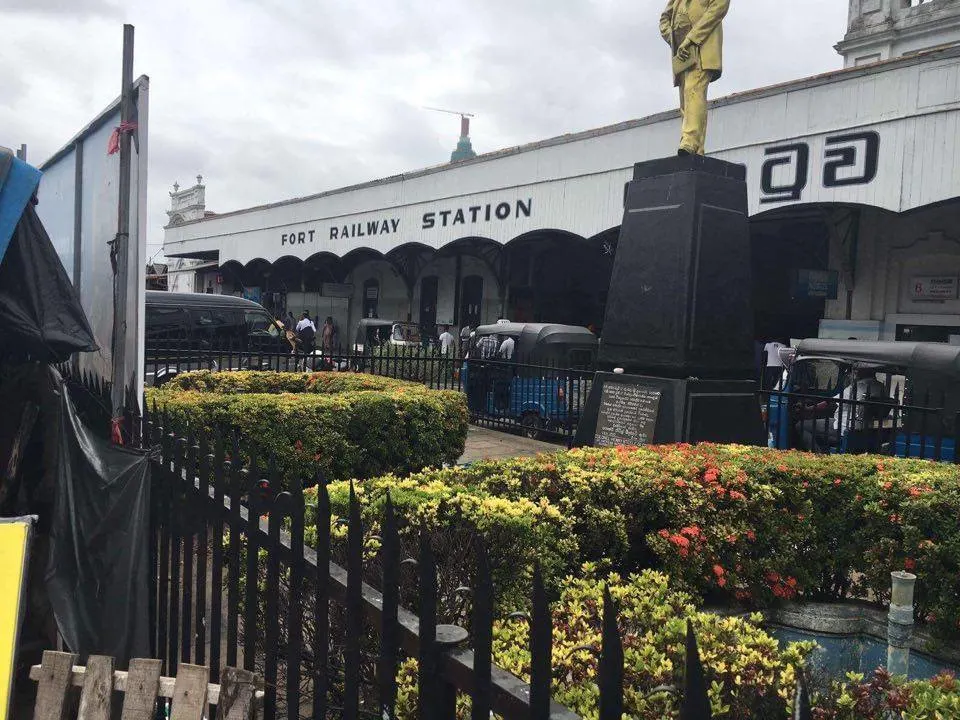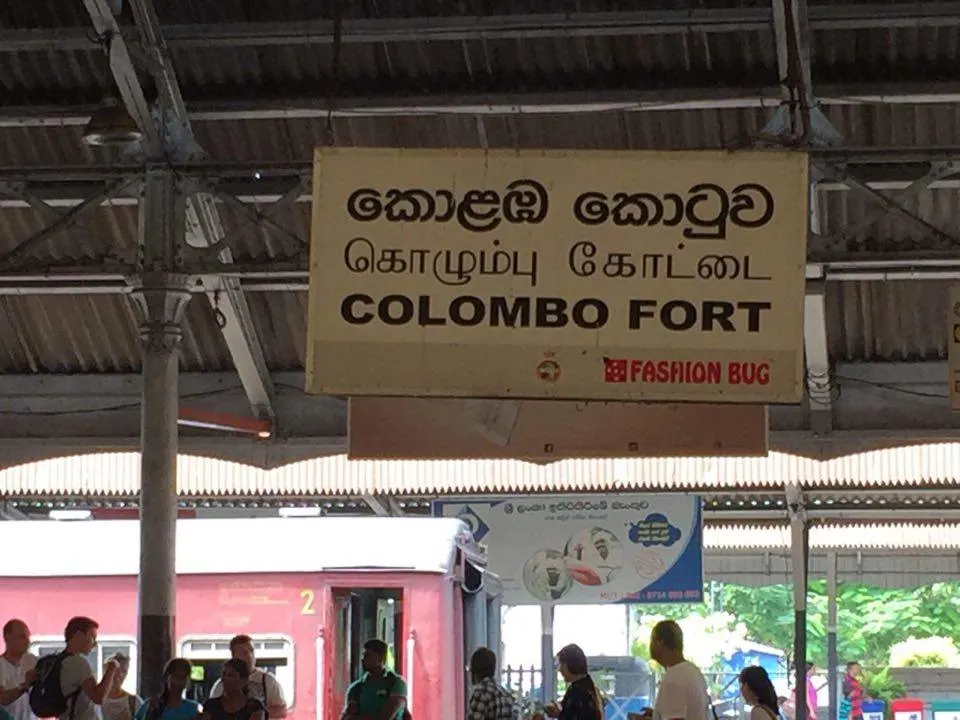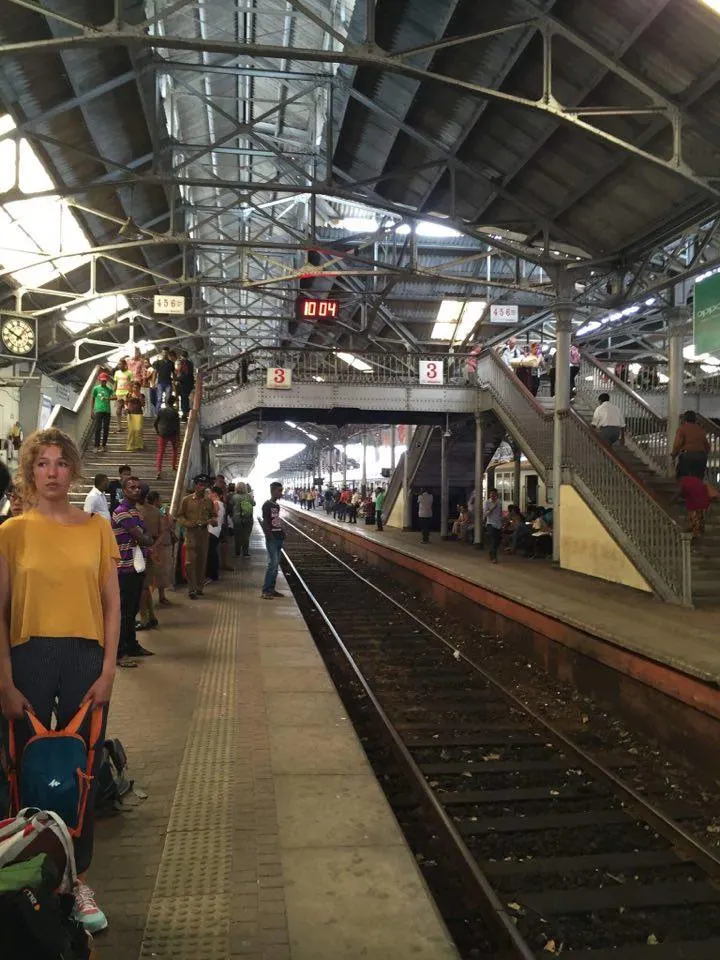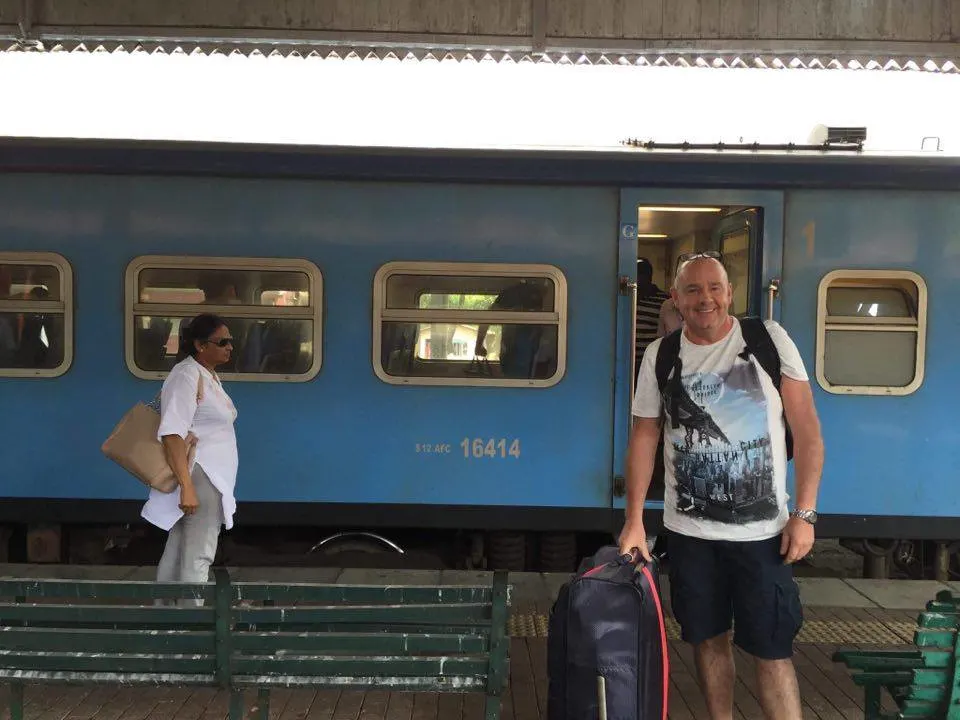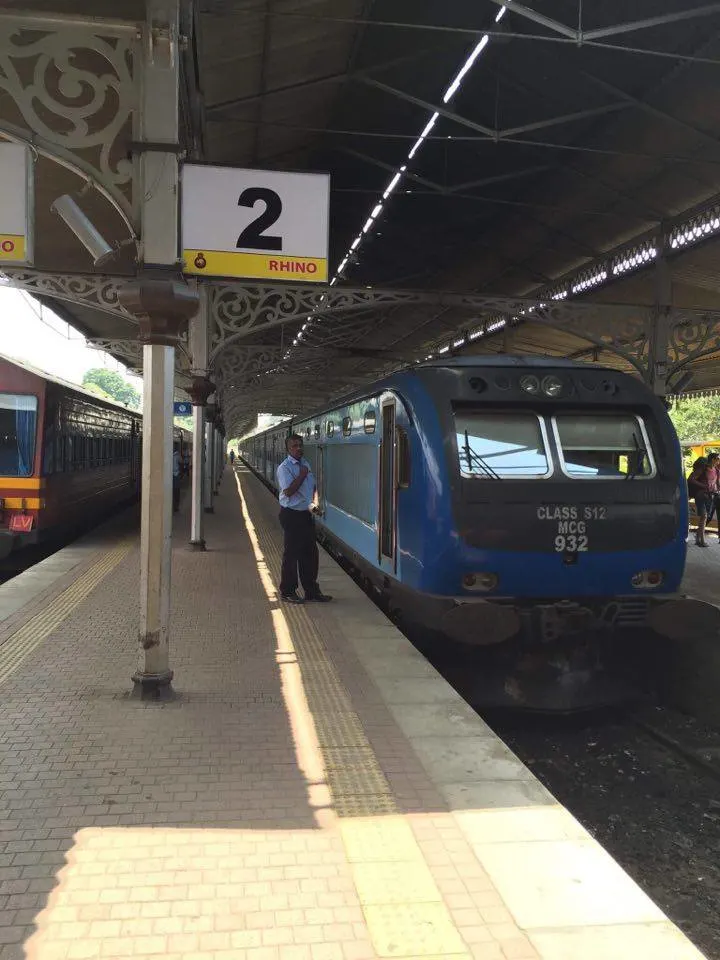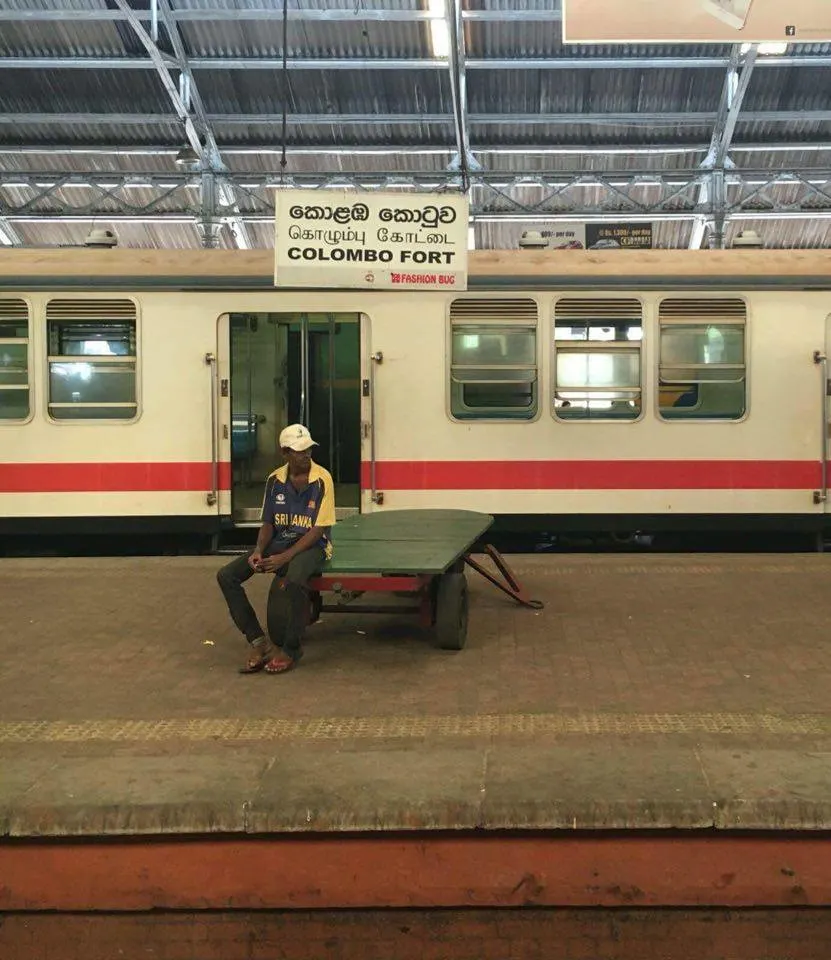 However, because of the air conditioning the windows are sealed, which makes it difficult to take any photos of the amazing scenery.
That being said, the 4-hour journey was very comfortable and there's always somebody walking up and down the train selling food and drink.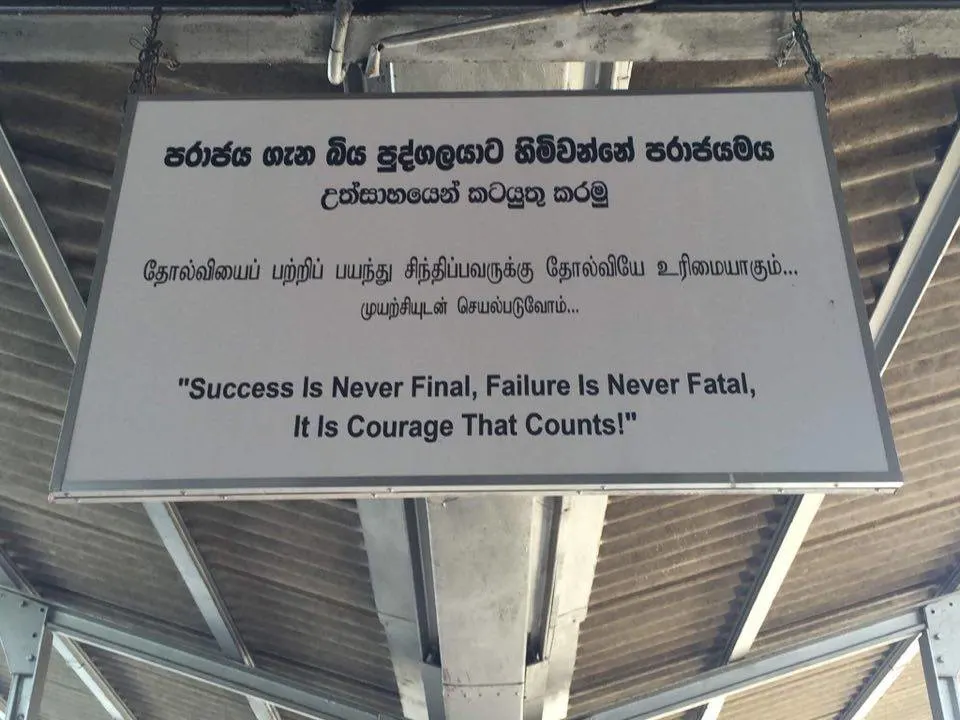 Sri Lanka train journey 2 – Kandy to Ella
Our second journey a few days later, was the one we were most excited about – Kandy to Ella. We'd read so much about this journey and how it's widely described as 'one of the best train journeys in the world'. It certainly didn't disappoint!!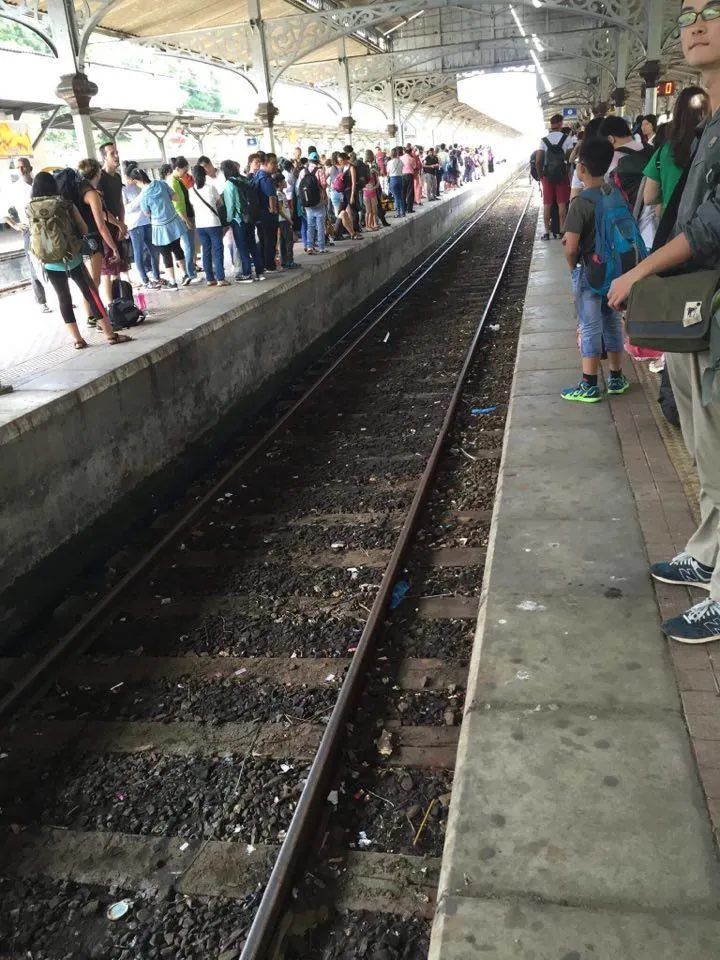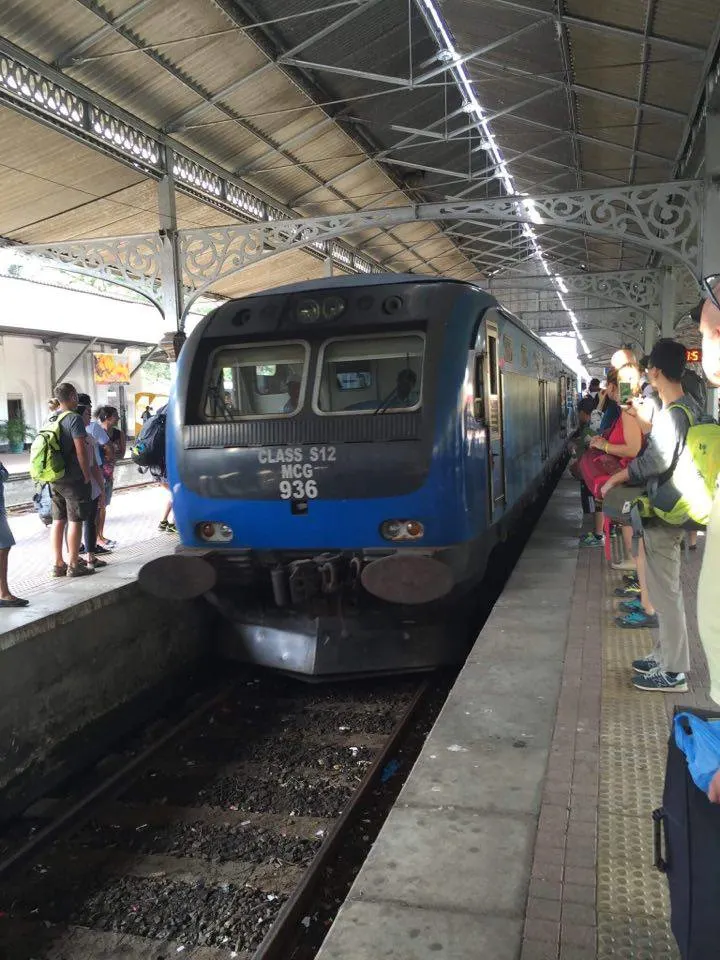 We were slightly apprehensive as our host in Kandy was only able to get us third class reserved seats. However, we needn't have worried as this was probably the best option ever! At only 800 rupees (about £4.00 for two tickets) we joined many tourists and locals alike for the 6-hour journey to Ella.
There were comfortable bench seats big enough to seat 3 people on one side of the carriage and 2 on the other side, with a table in-between. The windows were all open and ceiling fans blew a cooling breeze throughout the carriage.
Vendors often passed through the carriages selling things like tea, water nuts and samosas and we were prepared with snacks for the long journey.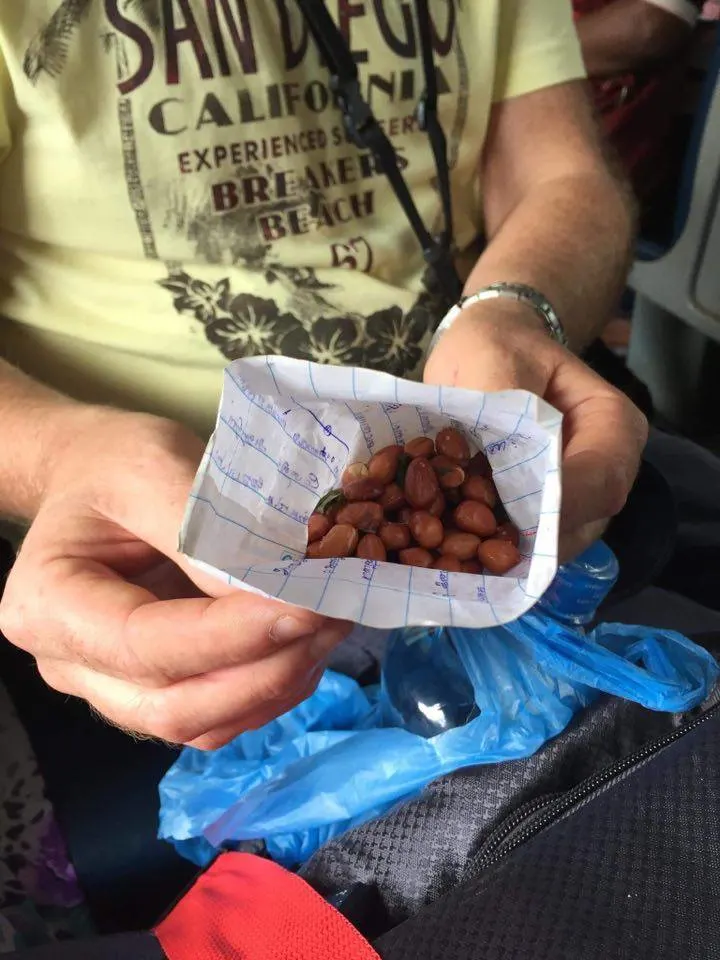 The doors at the end of each carriage were wide open and passengers took it in turns to stand or sit in the open doorway.
The train trundled along at what seemed like not more than 20 to 30 miles per hour and the tracks meandered their way through the countryside and slowly uphill towards Ella.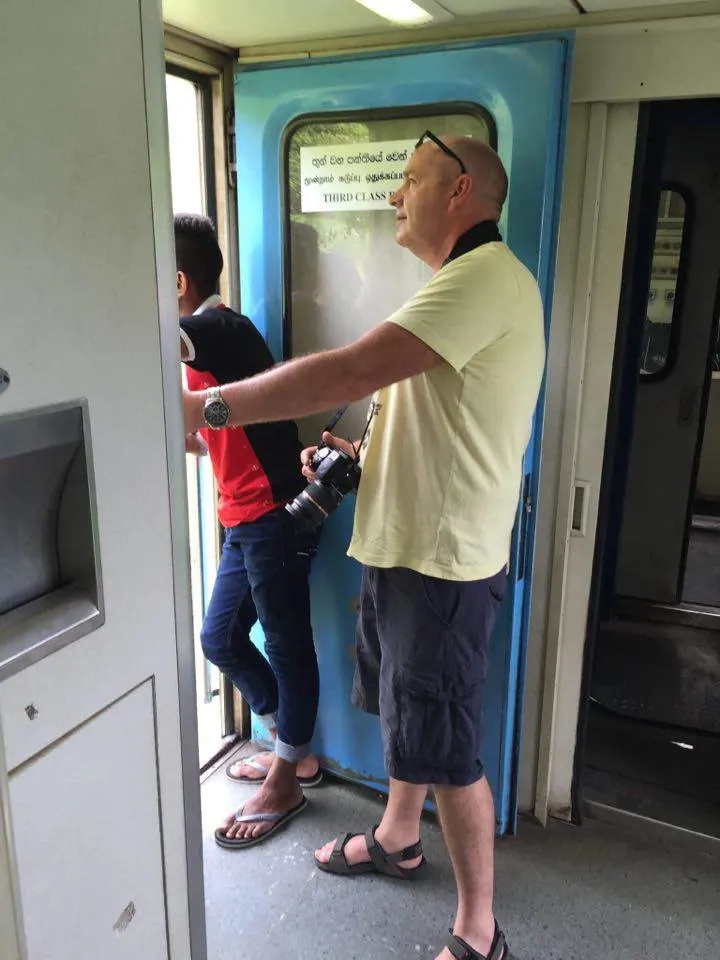 It's difficult to describe, without sounding 'cheesy' but every twist and turn revealed one amazing view after another (keep your camera handy!) from tea plantations to waterfalls and tree covered mountainsides shrouded in cloud.
The stations we passed through were well sign-posted and we were able to keep track of where we were using the map in our Marco Polo guidebook.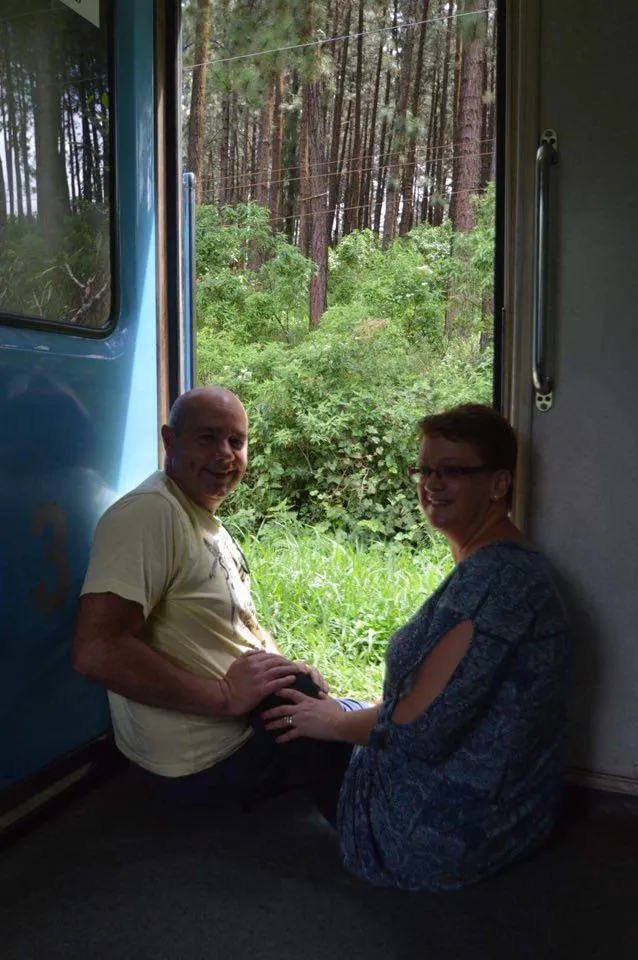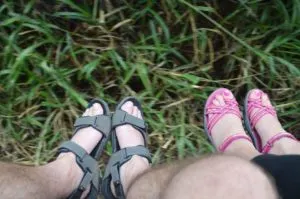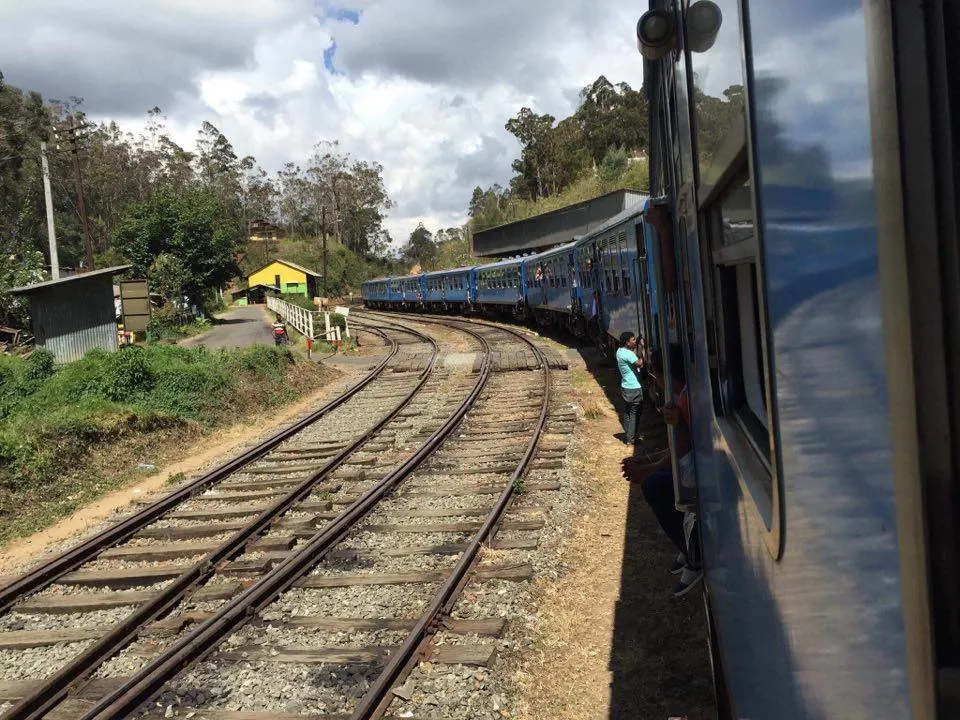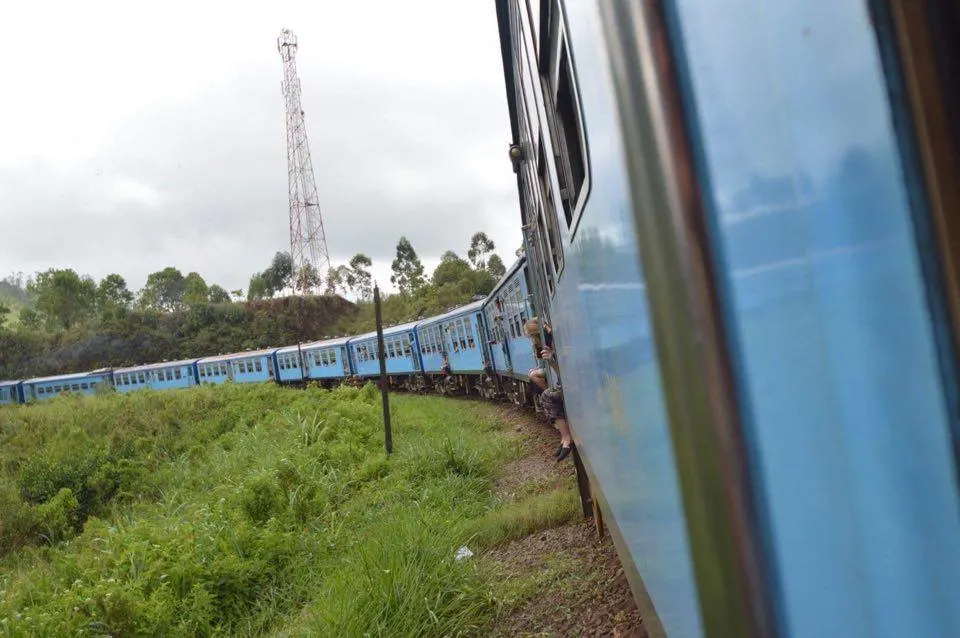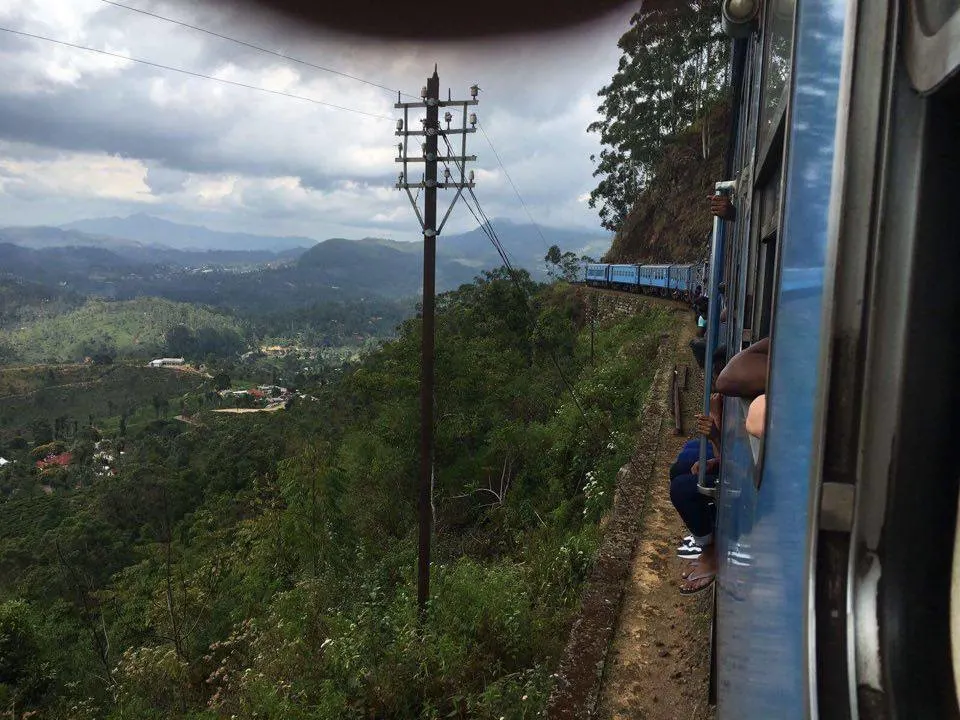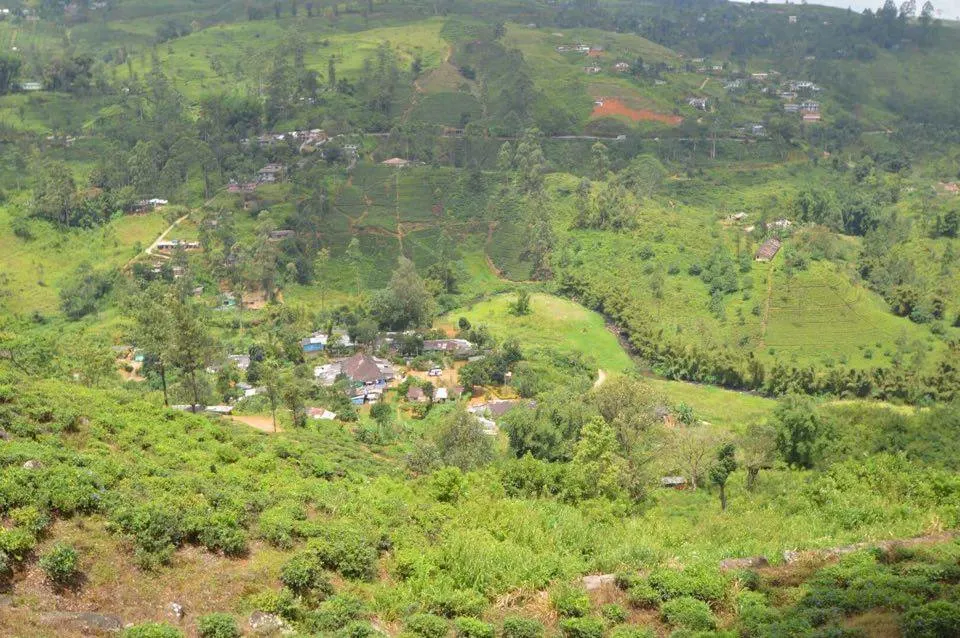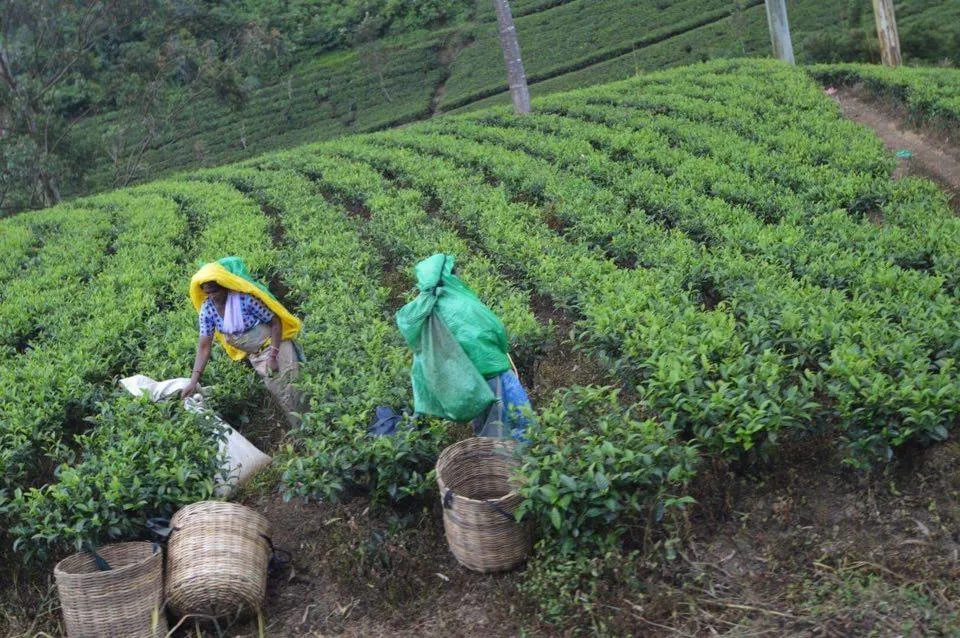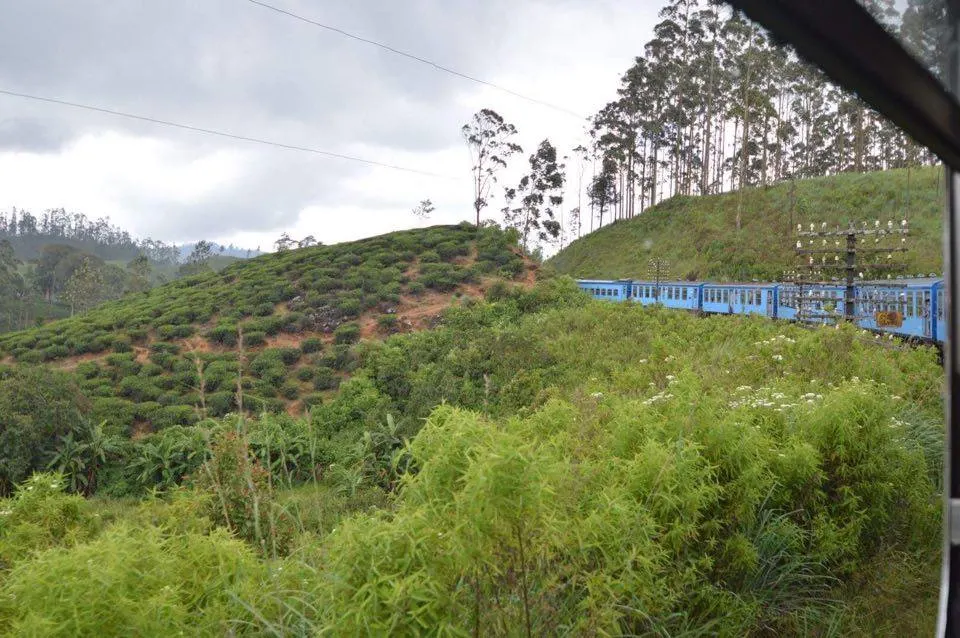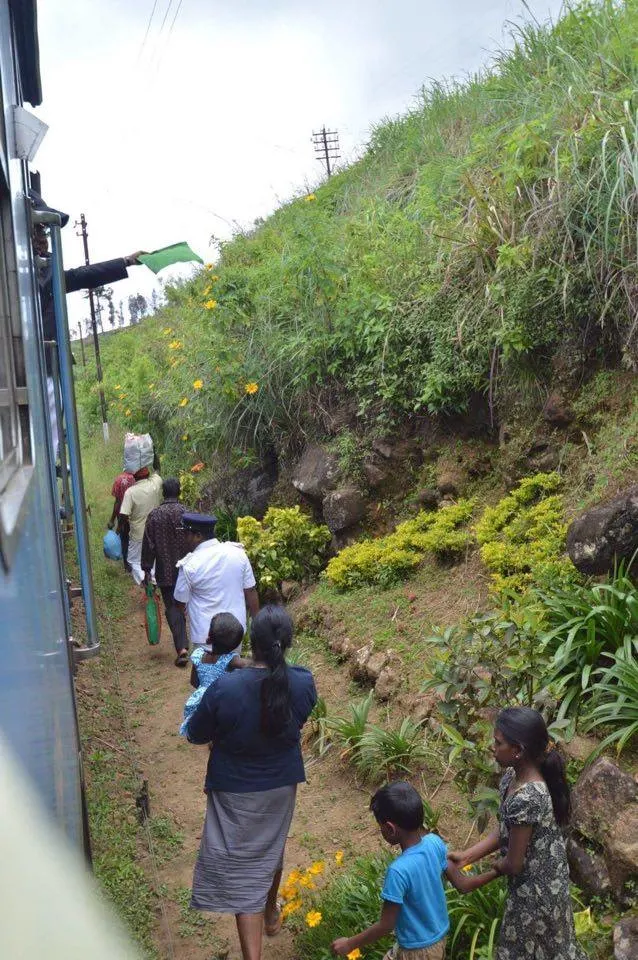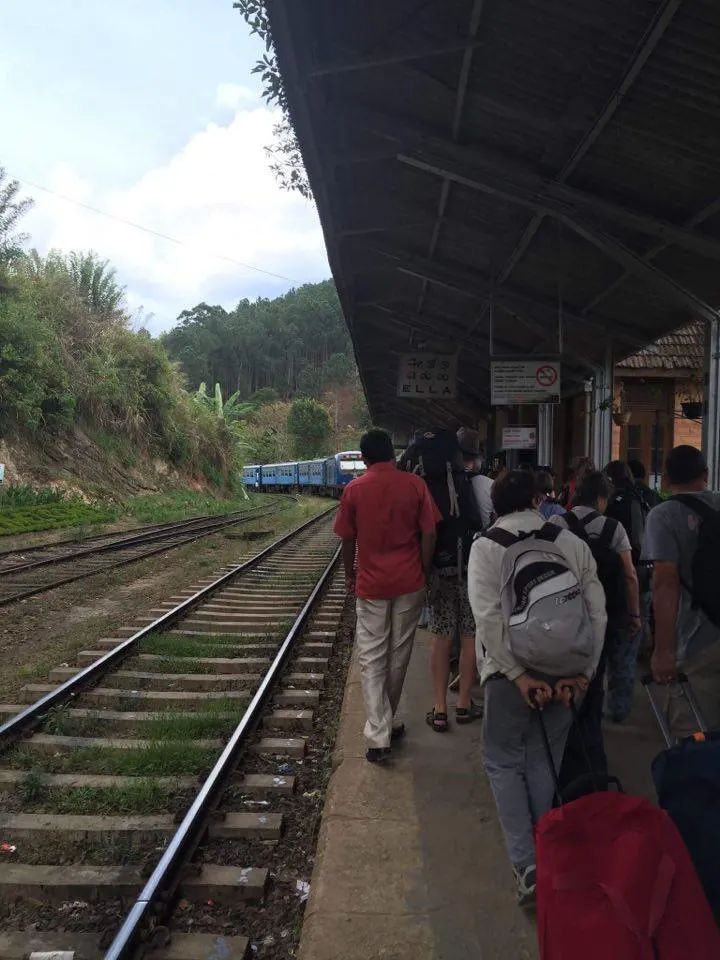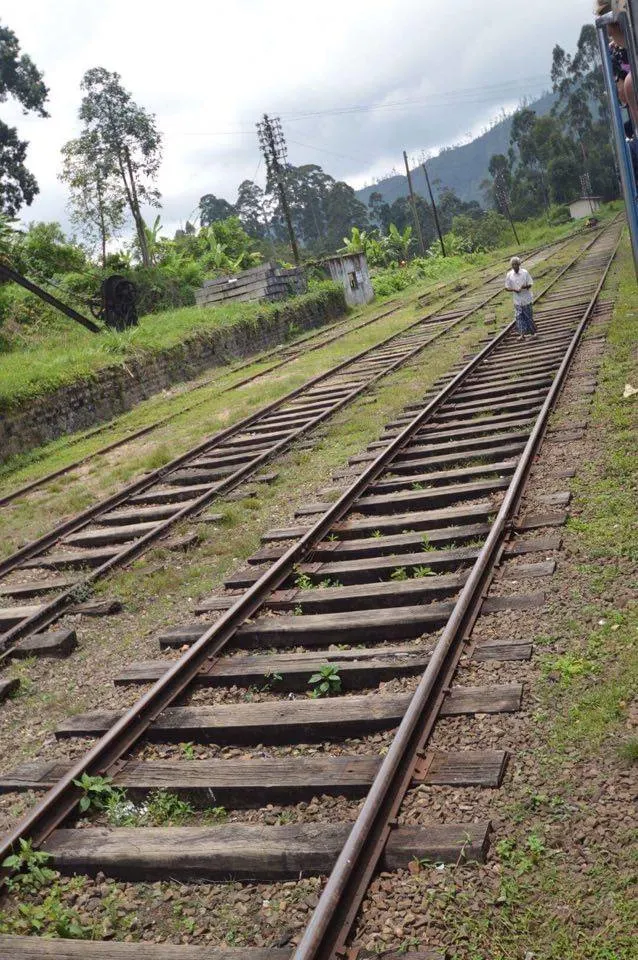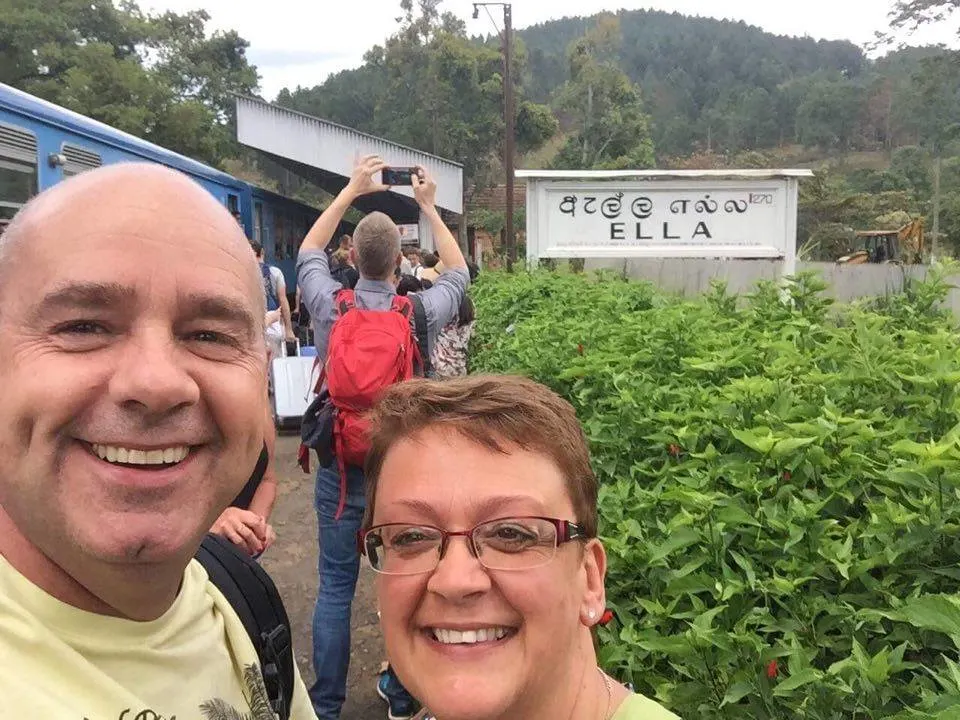 When we pulled into the station at Ella it became clear that it was a major stopping point as everyone seemed to get off and there was quite a queue to get out of the station.
All in all, we had an amazing time travelling by train and can thoroughly recommend it. Nowhere near as daunting as we thought it was going to be.
We highly recommend these train trips to experience in Sri Lanka so if you have the time book your tickets!